Opened on Christmas Eve in 1927, the Oriental Theatre in Denver is still one of the Tennyson Art and Business District's busy establishments. With a capability to hold up to 707 people (575 seated/reserved), this theatre hosts a variety of entertainment, including but not limited to comedy shows, music performances, additional live performances, and films.
Movie events are projected onto the massive 30' x 20' screen and can play any DVD or Blu-Ray disc. Even being listed on the National List of Historic Places, the theatre has adapted to contemporary times and regularly has events and shows happening all year long.
Public Shows
Performers are from both local and international places, giving the calendar a well-rounded lineup. Thanks to its multi-level seating and tiered structure, views are never obstructed from anywhere in the building. Guests can even choose to sit on the balcony, which holds up to 100 people.
Private Event Rental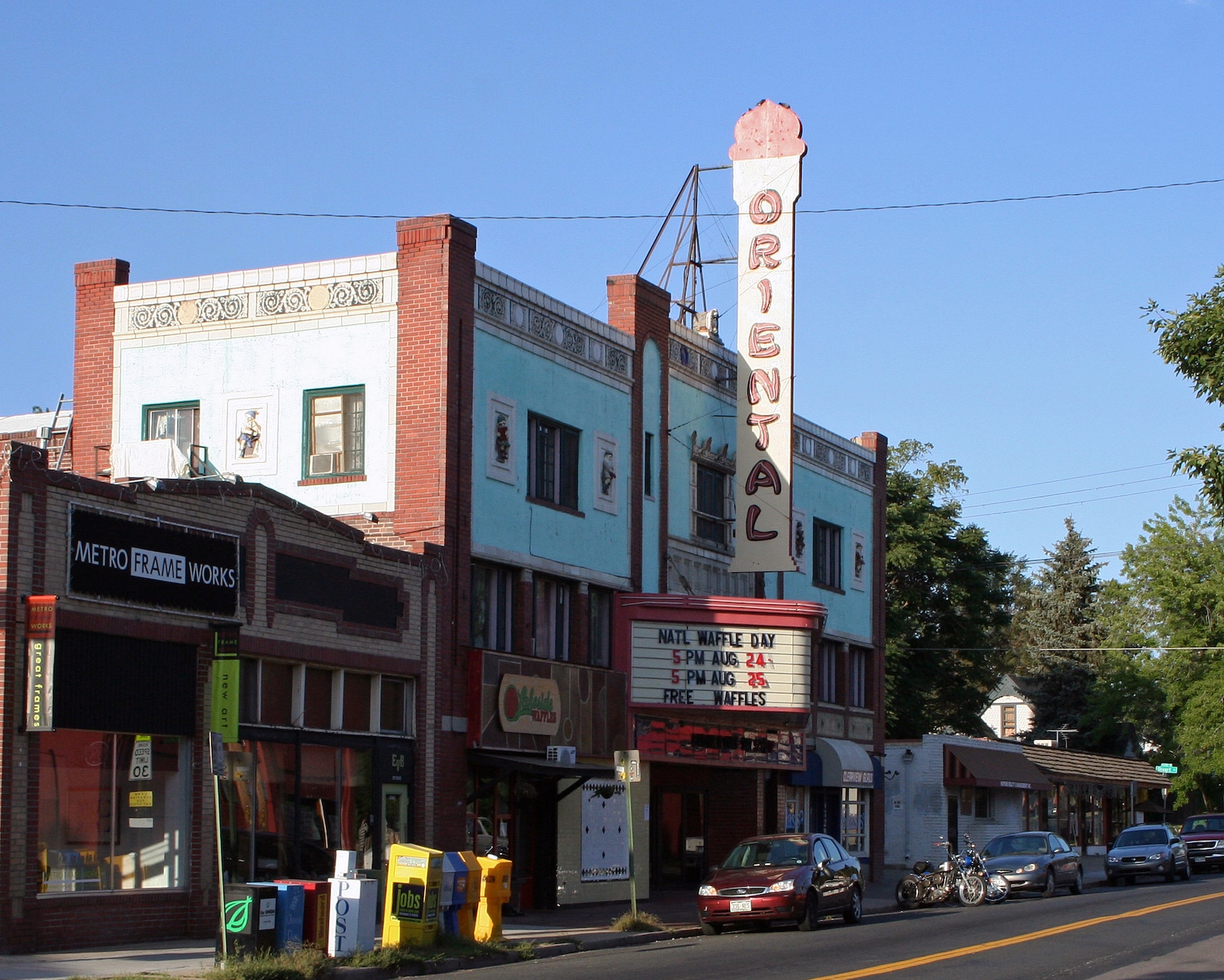 The Oriental Theatre is an excellent choice for private events like weddings, corporate events, fundraisers, parties, or promotional events. Not only does the building hold a substantial amount of people, but its vintage vibe adds to the charm of the environment. Technical assistance and production are included in the price of a rental timeslot, which varies in cost based on the day of the week and season.
Other Amenities
Despite not having an official parking lot, there is plenty of street parking outside the theater. A full bar is on-site and available to guests ages 21 and over. There's also an ATM inside for those that need last-minute cash during events. A large dance floor is a part of the building's structure too.
Details
Address: 4335 W 44th Ave, Denver, CO 80212
Phone: 720-420-0030
Hours: Vary by event
Website: theorientaltheater.com