Located just outside Denver in Commerce City, Dick's Sporting Goods Park (DSGP) is home to the Colorado Rapids MLS team. The large outdoor stadium also hosts concerts and has a myriad of recreational soccer fields surrounding the professional one.
The open-air outdoor stadium hosts up to 18,061 people for professional soccer games. For concerts, they can fit up to 27,000 music fans. It's one of the largest professional soccer stadiums in the country. It officially opened for the first match on April 7, 2007, when the Colorado Rapids took on DC United.
Pro Sports & Concert Venue in Denver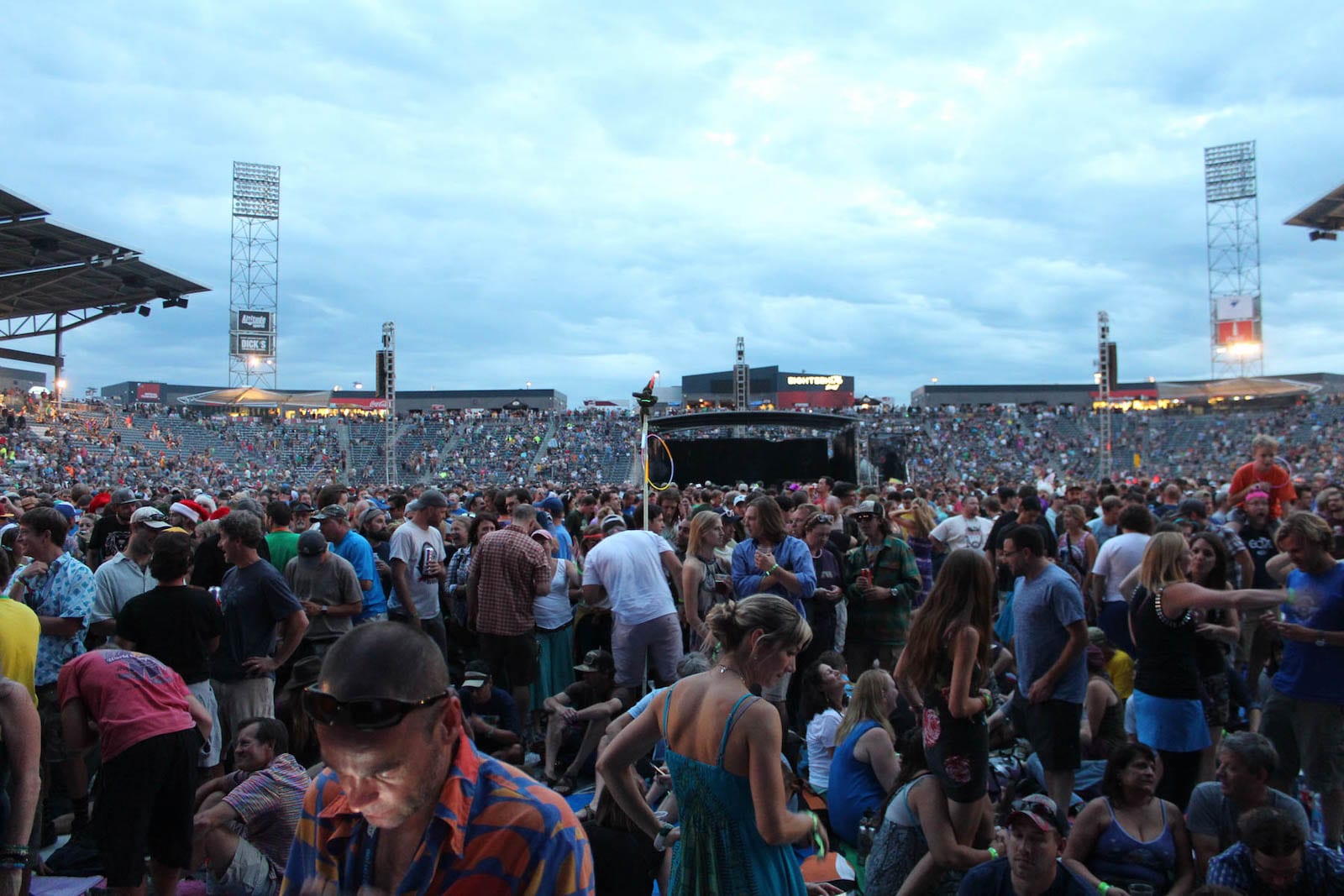 Watch live games of Major League Soccer (MLS) at Dick's Park from March to October. The Colorado Rapids wear the colors burgundy, sky blue, silver, onyx, and white. In addition to professional Rapids soccer, the entire surrounding outdoor complex hosts a myriad of recreation and practice fields located around the stadium.
Everything from co-ed sports meetups to rugby union teams, sports are commonplace throughout the seasons. Summer concerts are highlights too.
The most notorious musical act is the annual Phish concert series. It's held over three days in early September. Camping on the surrounding fields was previously a highlighted part of the festivities. However, a prairie dog incident in 2019 canceled the on-site camping for 2020.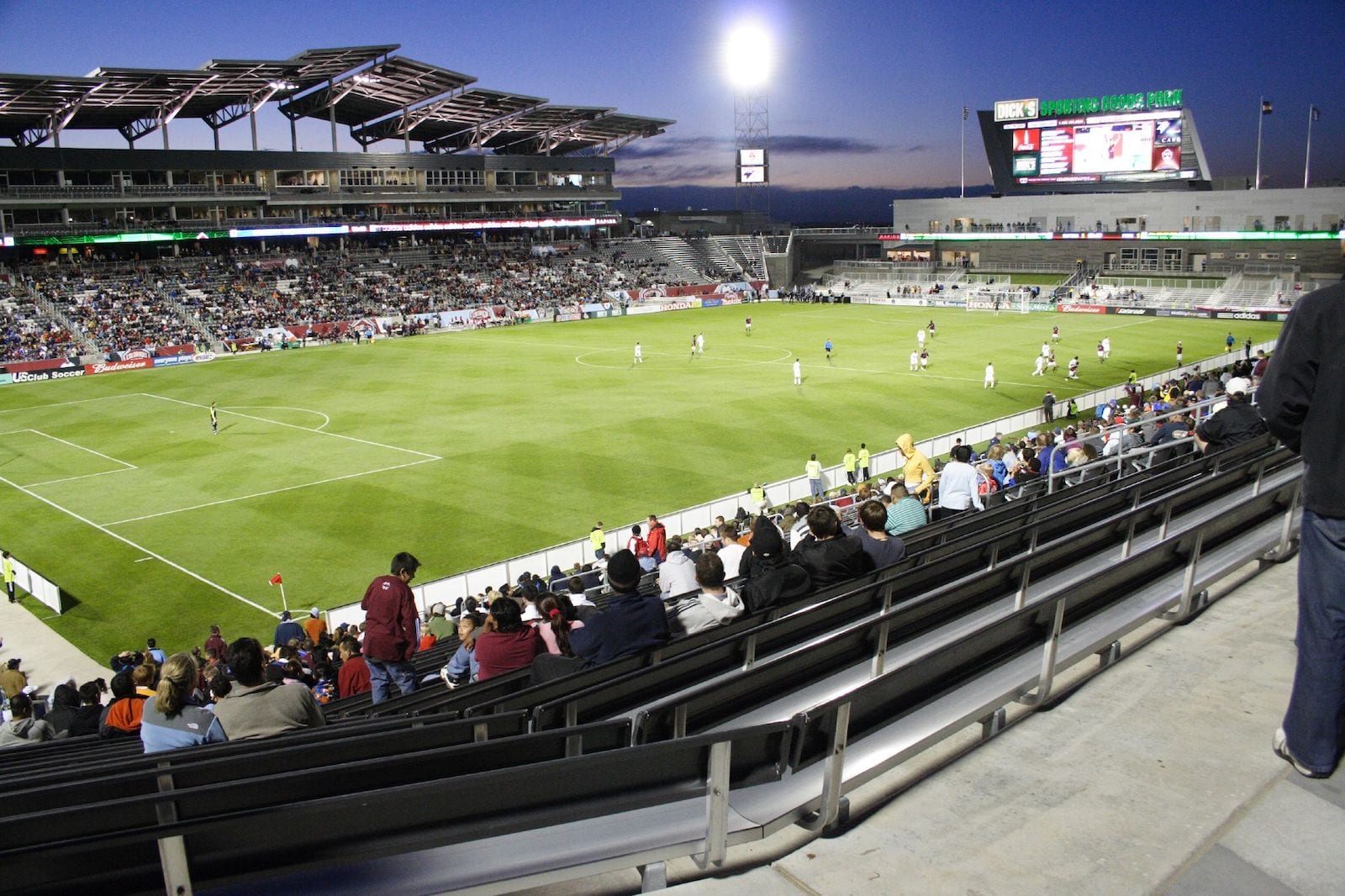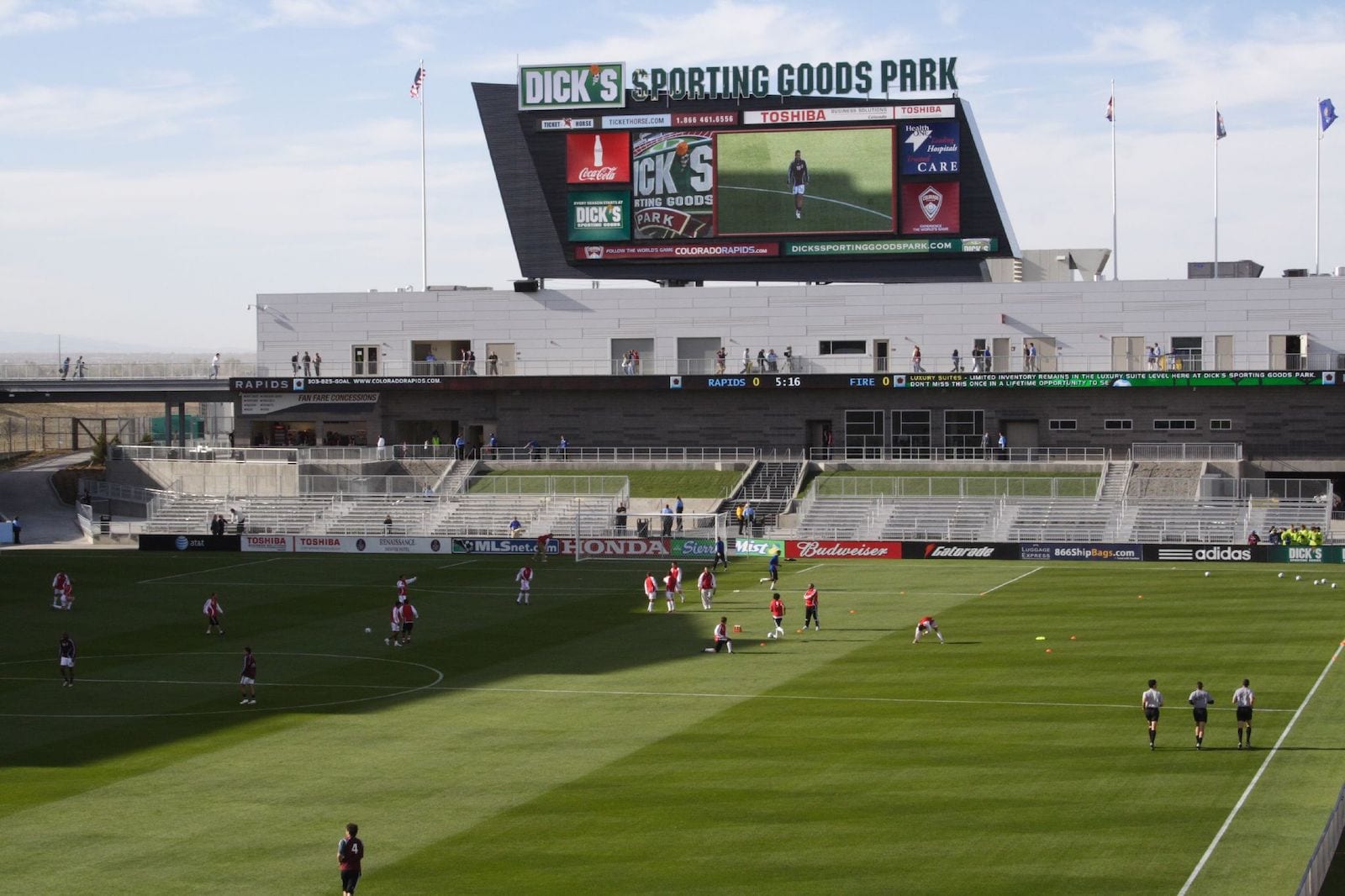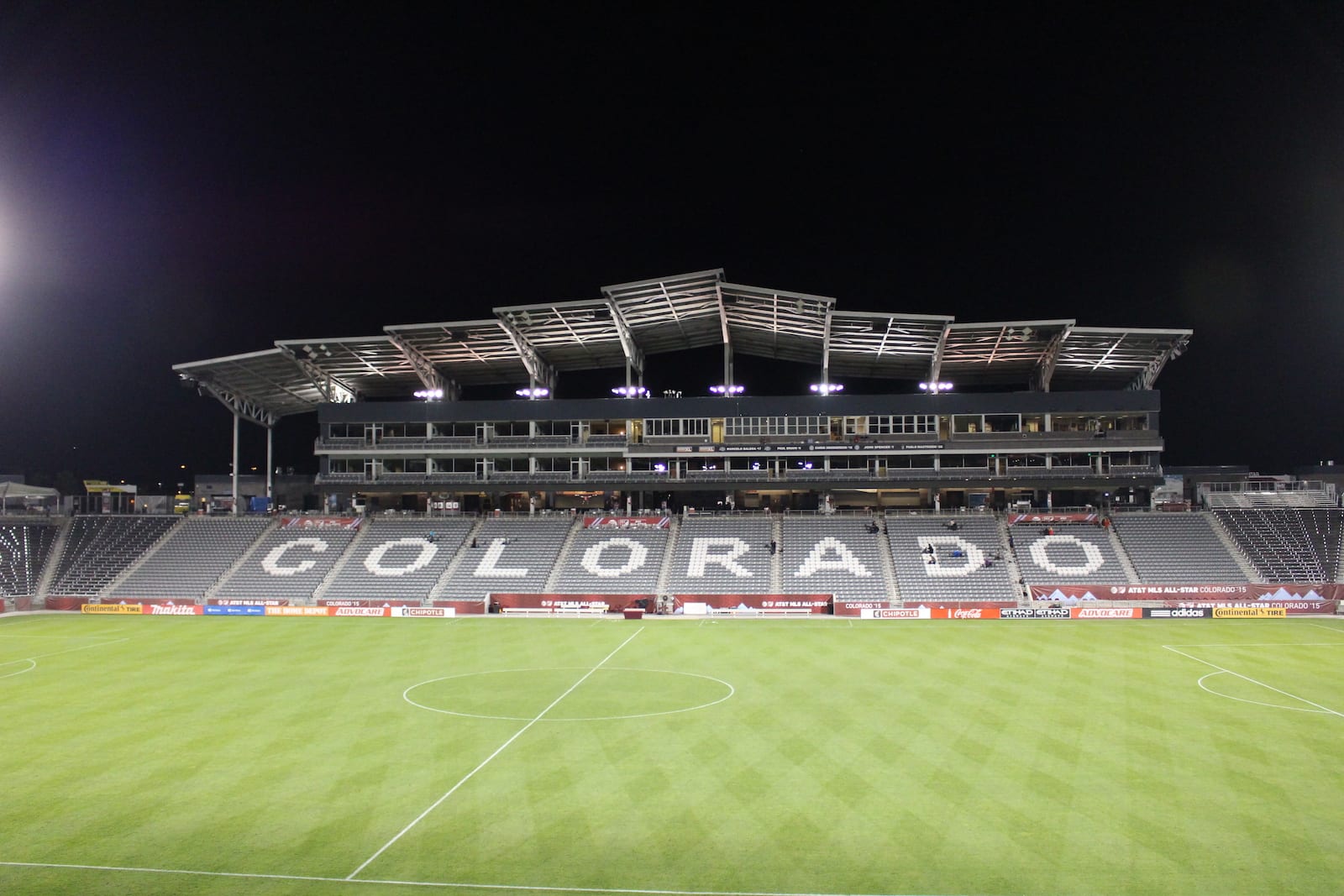 Details
Address: 6000 Victory Way, Commerce City, CO 80022
Phone: 303-727-3500
Season: Year-round
Capacity: 18,061 (soccer) | 27,000 (concert)
Teams: Colorado Rapids, Denver Barbarians RFC, Colorado Rapids Women
Website: dickssportinggoodspark.com