Fiddler's Green Amphitheatre is the largest outdoor theater in the Denver metropolitan area, with a maximum capacity of 18,000 visitors. Located in Greenwood Village, Fiddler's Green features 7,500 seats as well as a sprawling general admission lawn area to accommodate large concerts and events.
With a west-facing stage, Fiddler's Green Amphitheater is a great way to enjoy live music beneath a Rocky Mountain sunset. Guests enjoying the show in the lawn area are welcome to bring in small blankets, seat cushions, and stadium seats that do not contain metal, however, no outside food or drink is permitted.
History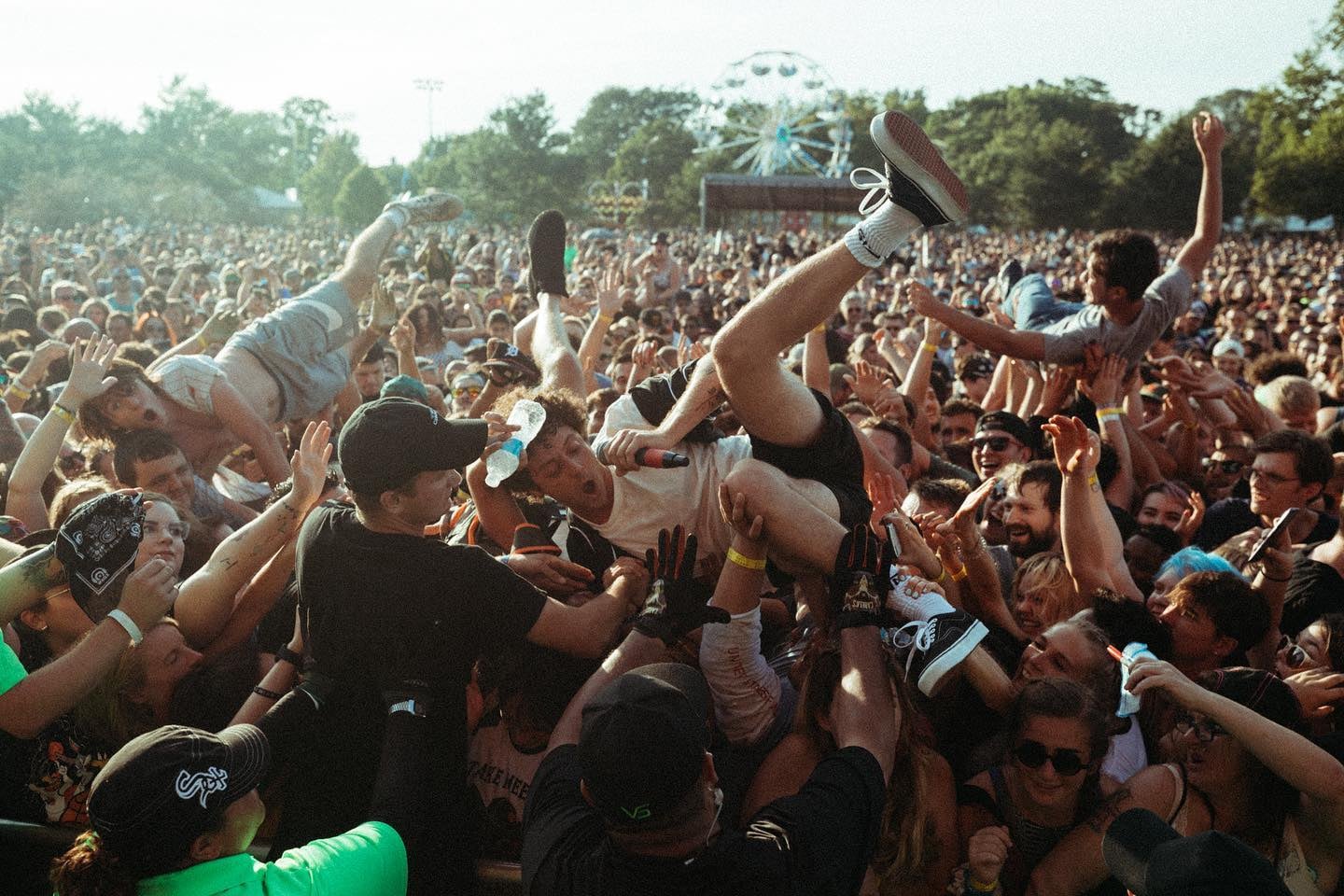 Originally, Fiddler's Green was a large-scale earth sculpture, designed by the landscape architect George Hargreaves. After its construction in 1982, the "all-natural" amphitheater received national recognition in design from the American Institute of Architecture.
The "Green" was commissioned by the Museum of Outdoor Arts (MOA), a local non-profit organization, to host a variety of community festivals, concerts, and art exhibitions. Due to its proximity to various business center's, Fiddler's Green began famously hosting many "lunch-time" concerts for local workers.
In the mid-1980s, MCA records entered into a long-term agreement with the Museum of Outdoor Arts, developing the modern amphitheater with an additional stage and seating infrastructure. Currently, Fiddler's Green is still operated by the Museum of Outdoor Arts, but now in partnership with AEG Presents.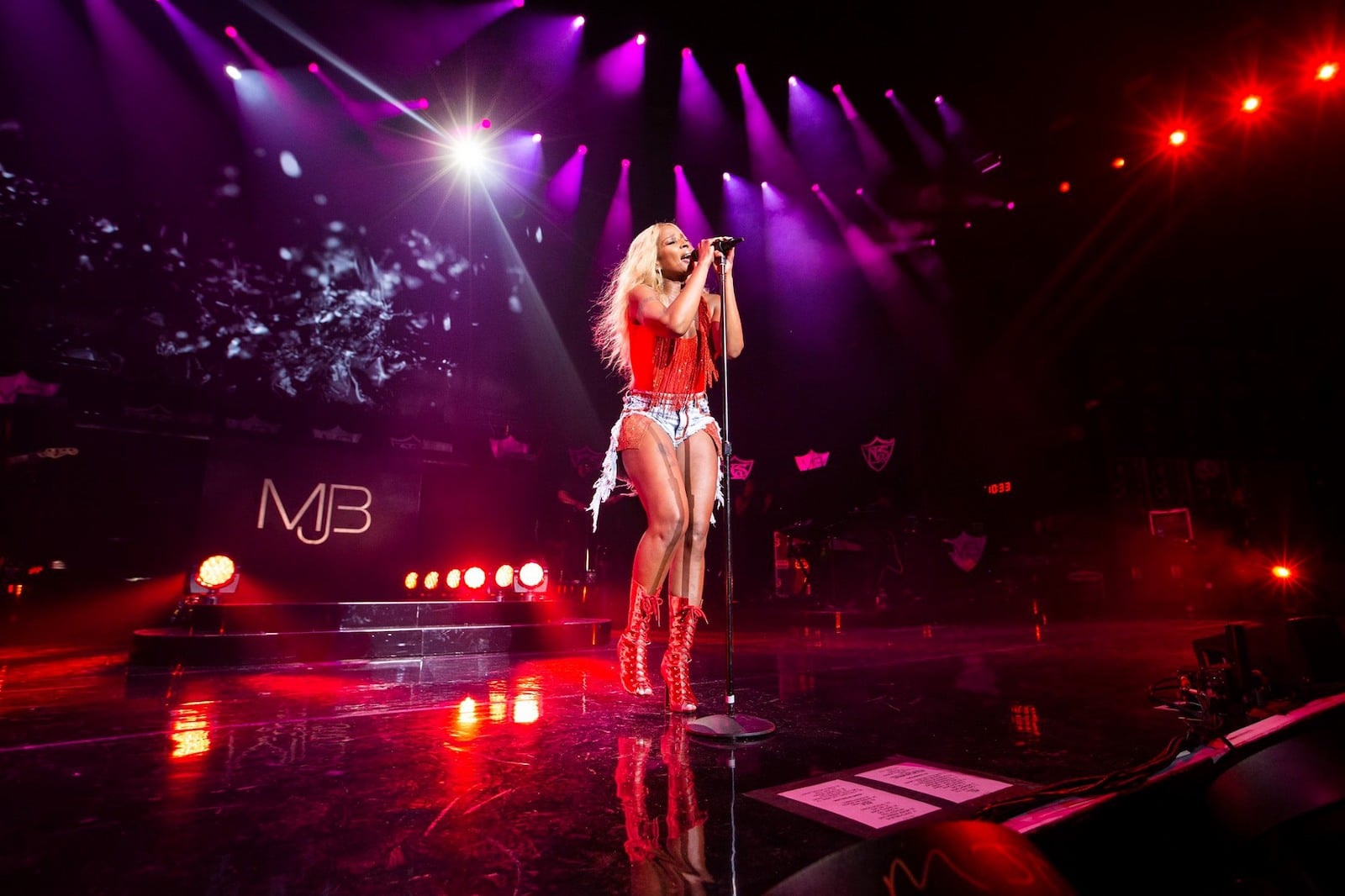 On June 11, 1988, opening night, the new Fiddler's Green Amphitheatre hosted a concert by musician Dan Fogelberg. For the past few decades, Fiddler's Green has welcomed hundreds of national touring acts including popular musicians like Bob Dylan, Elton John, Paul Simon, Stevie Wonder, B.B. King, Mary J. Blige, Dave Matthews Band, Tool, and the Eagles.
Amenities & Activities
The Fiddler's Green concert area features both permanent and portable bathroom areas, where long lines can form during crowded events. Food and beverages, both alcoholic and non-alcoholic, can be purchased throughout the venue, and smoking is only permitted in designated areas.
As part of a 2013-2014 renovation, Fiddler's Green Amphitheatre added an enormous "living wall" to the venue's sound-blocking infrastructure, incorporating over 30,000 living plants and flowers into the architecture. Around the amphitheater, many other walls feature bright, colorful murals.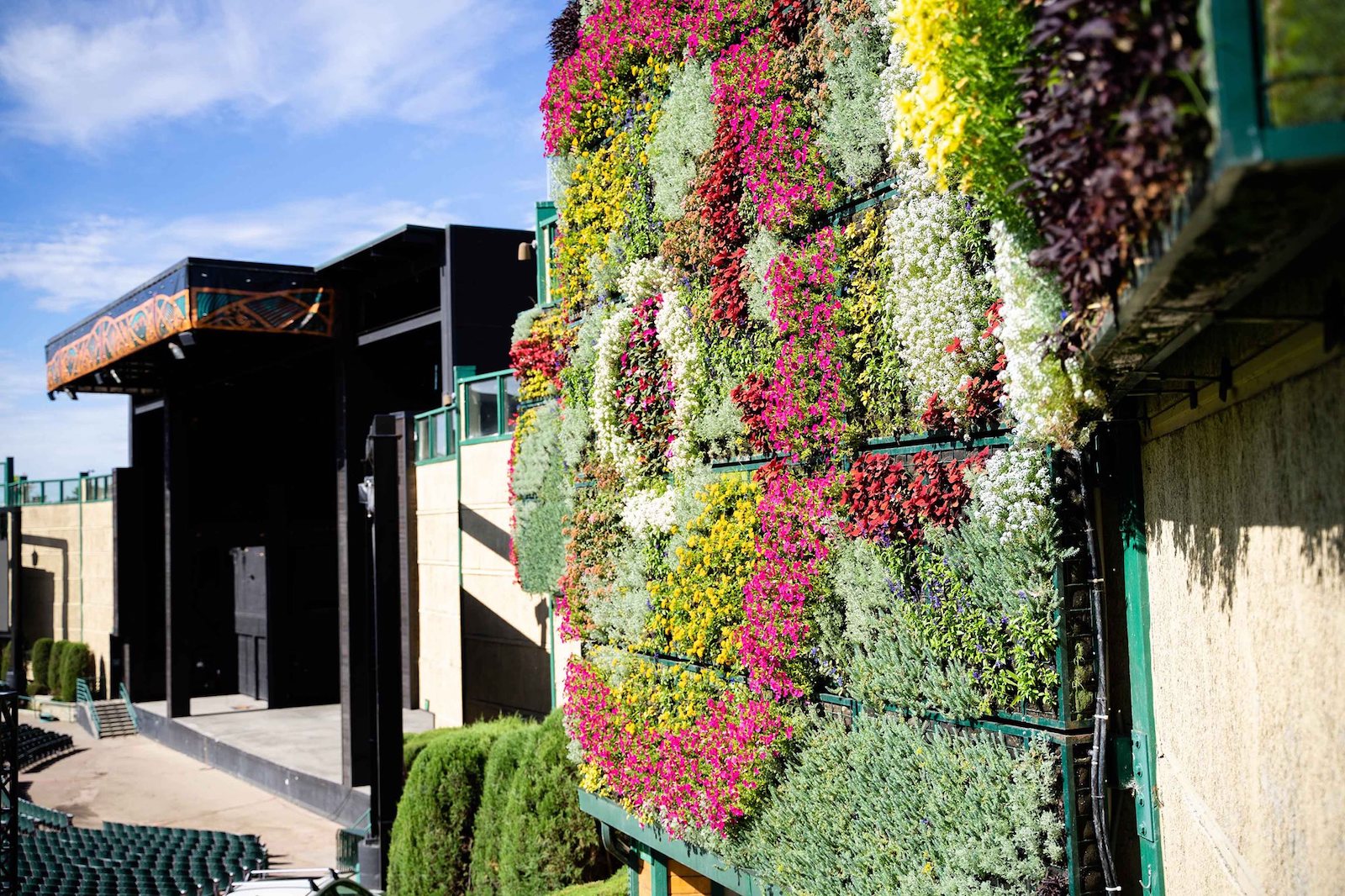 Adjacent to the concert venue, the Museum of Outdoor Arts also owns Marjorie Park, a large outdoor sculpture garden and event space. Until 2015, Marjorie Park was called "Samson Park" before being renamed to honor the late Marjorie Madden who commissioned the Alice in Wonderland park sculptures.
There are several garages, lots, and parking areas near the venue with various paid rates for events and daily use. Please note that, unlike some large event venues, tailgating is not permitted in any of the parking areas adjacent to the Fiddler's Green Amphitheatre.
Details
Address: 6350 Greenwood Plaza Blvd, Greenwood Village, CO 80111
Phone: 303-220-7000
Capacity: 18,000
Established: June 11, 1988
Season: May – September
Website: fiddlersgreenamp.com