The Adam's Mystery Playhouse is one of Denver's hidden gems. Adventure-seekers and curiosity-mongers will love exploring this Victorian mansion where mysteries and thrills come alive each night during dinner.
During this interactive show, performers mingle with guests and murderers hide in plain sight. Enjoy a delicious dinner while a murder mystery unfolds around you. Try and guess who the killer is before your last bite is finished, and remember that everyone is a suspect.
Murder Mystery Dinner Theatre
Start the night with cocktail hour. Mingle with other guests in a Victorian parlor where a cash bar greets you along with a few actors who may or may not be the night's killer. Listen to what they say, as clues beginning dropping before the curtain even rises. As the scavenger hunt gets underway, more clues start to surface.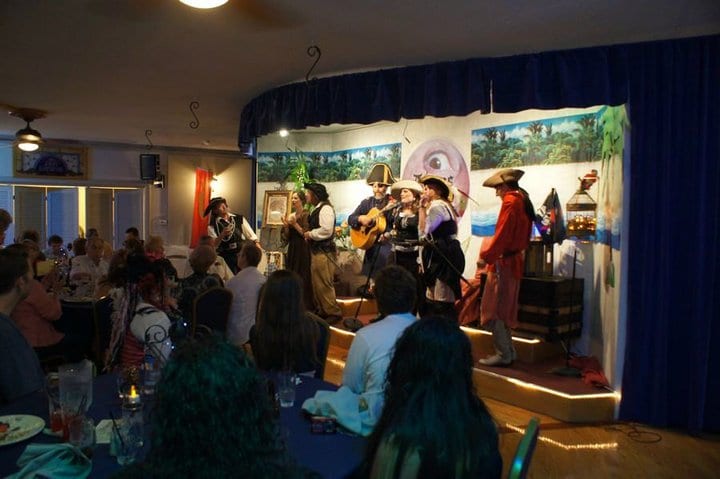 Once cocktail hour comes to a close, dinner begins, and suspicions and mysteries grow deeper. Each table holds up to 10 guests, so larger parties are easily accommodated. Smaller parties have the pleasure of meeting new people. Every table must work as a team to solve the night's mystery.
Your buffet-style dinner offers a variety of options, and dietary restrictions are easily accommodated with advance notice. Eat your food and keep your eyes open. Once dinner is finished, the crime commences. Don't worry, it's nothing too gruesome. Adam's Mystery Playhouse specializes in comical murders.
After the murder, you're up and out of your seats searching for clues and refreshing your drinks. When the detective enters, listen carefully for his clues. He'll deliver a few himself, but others he'll need the audience's help uncovering. The level of participation is entirely up to you. Immerse yourself in the story or sit back and enjoy watching the scene around you.
Are the Shows Kid-Friendly?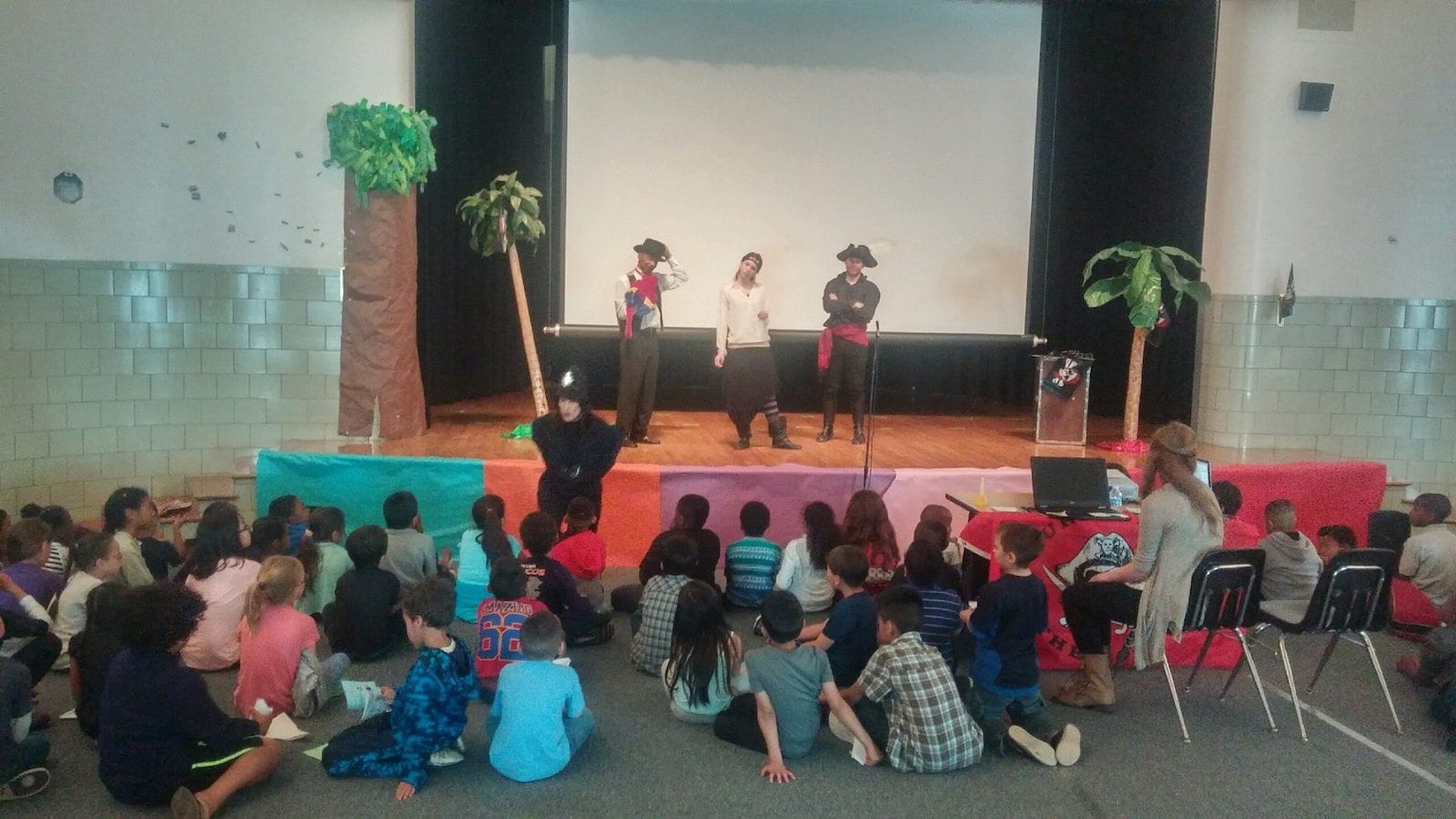 Every show at Adam's Mystery Playhouse is rated PG or PG-13. There's nothing violent, gruesome, or scary. They run 2.5-3 hours with frequent breaks and an intermission and are designed to be family-friendly. Kid-specific shows are available for school field trips, summer camps, and birthday parties, following a similar format to normal shows but run slightly shorter.
These shows do not offer a scavenger hunt, but the search for clues is just as strong. As in regular shows, kids must work as a team. However, each table receives its own packet of clues to make things a little bit easier. At birthday parties, the cake is served after the show ends. Kids have an additional 30 minutes to eat and enjoy the party.
If you're hosting a private or corporate event and need something more customized, Adam's is happy to accommodate. Just tell them what you need.
Parking and Hours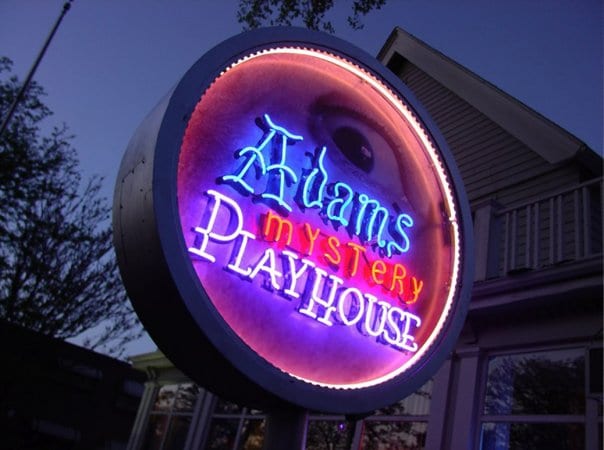 Free parking is available in a small lot but is reserved for carpools with 4 or more guests. Additional free parking is available on the street, just make sure to read the signs before you leave your car. After 6:00 pm, a school lot is available just one block away. It's reserved for Adam's, so don't be afraid to park there. Just look for the signs and the black iron fence leading the way.
The Playhouse is open most evenings on Thursday, Friday, and Saturday, but hours and days are subject to change, so make sure to check ahead of time and book your ticket in advance.
Details
Address: 2406 Federal Blvd, Denver, CO 80211
Phone: 303-455-1848
Season: Year-round | Thursday, Friday & Saturday evenings
Website: adamsmysteryplayhouse.com