The Lion's Lair Lounge is a grungy dive bar located on Colfax Avenue in Denver. Due to its location and overall vibe, Lion's Lair would not be considered a beginner's bar. With that being said, the regular patrons love the bar for its budget drinks, lively crowd, and bartenders. The low ceilings of the venue give it a 'basement-like feel and make live music events feel up close and personal.
History
The Lion's Lair is one of Denver's oldest operating independent music venues. It began as the Playboy Club in the 1930s. And then from 1936 until 1967, it was known as the Aladdin Lounge. Since owner Jim Lyons purchased the bar in 1976, it has been known as Lion's Lair.
This iconic East Colfax venue began hosting live music performances starting from the early 90s. Many iconic musicians have performed at the venue including Mike Watt, Jonathan Richman, John Doe, Flipper, The Blasters, The Black Keys, Apples in Stereo, and much more.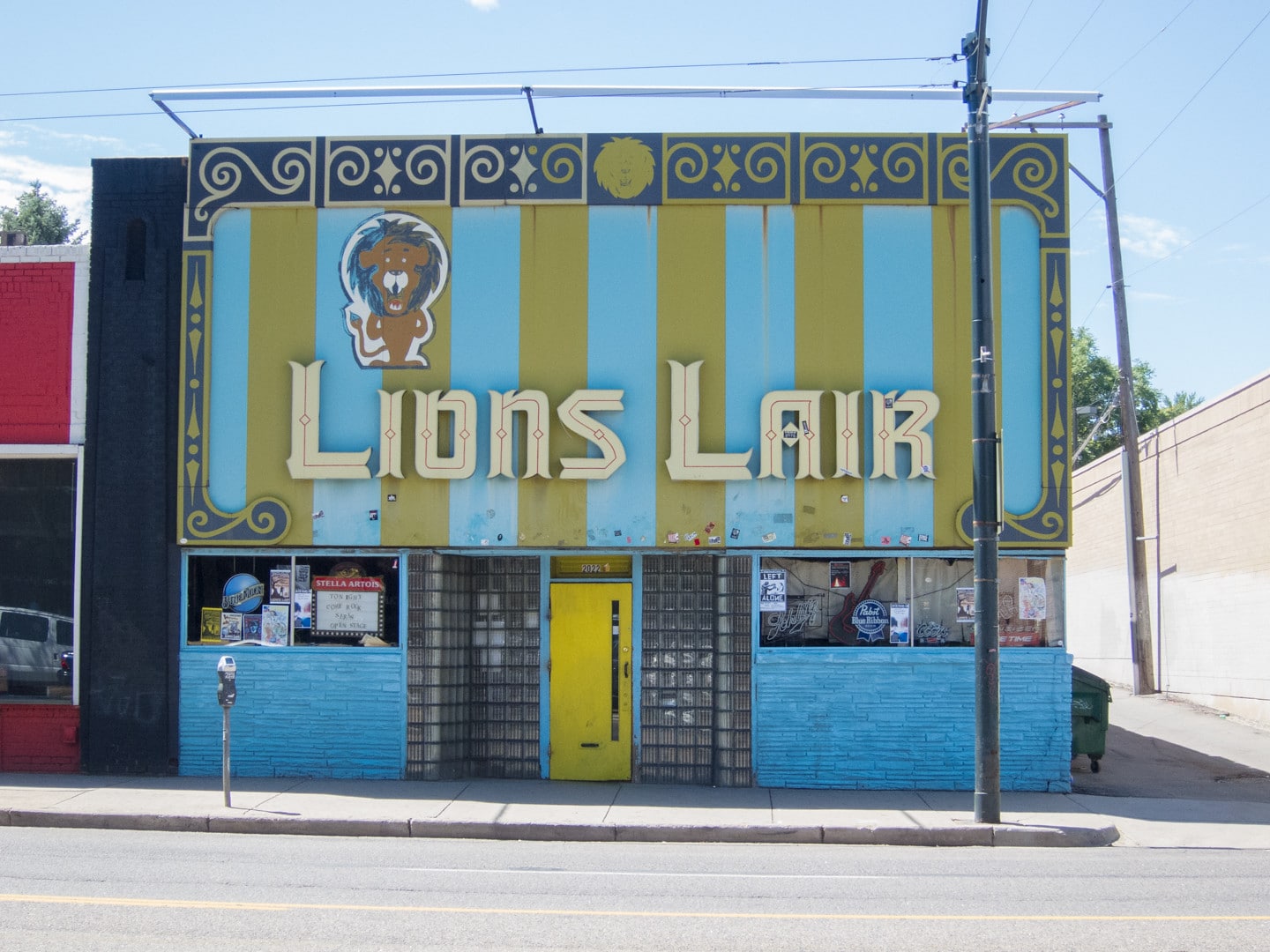 How to Book Tickets
The most important thing to note about events at Lion's Lair is that all events are 21+. Therefore, aside from people under 21 not being allowed, all performers must also be 21+. For all tickets, you can visit the bar directly or give them a call at 303-320-9200. Ensure that you bring your ID with you when coming to an event at the Lion's Lair. Tickets are also available on their website.
Lion's Lair has happy hours every day starting from 3 PM to 8 PM.
Details
Address: 2022 E. Colfax Ave, Denver CO 81611
Phone: 303-320-9200
Season: Year-round
Website: lionslairco.com