The Telluride Yoga Festival is a four-day event that happens each summer in the remote mountain town of Telluride. Taking place since 2007, guests can learn from yoga masters in some of the most jaw-dropping scenery in Colorado.
There are over 100 activities throughout the weekend, including a 5k fun run, meditation, daily hikes, rafting the San Miguel River, stand-up paddleboard yoga, wellness and aerial classes, climbing, and social events. Catch this year's festival from Thursday thru Sunday, June 22nd – 25th, 2023.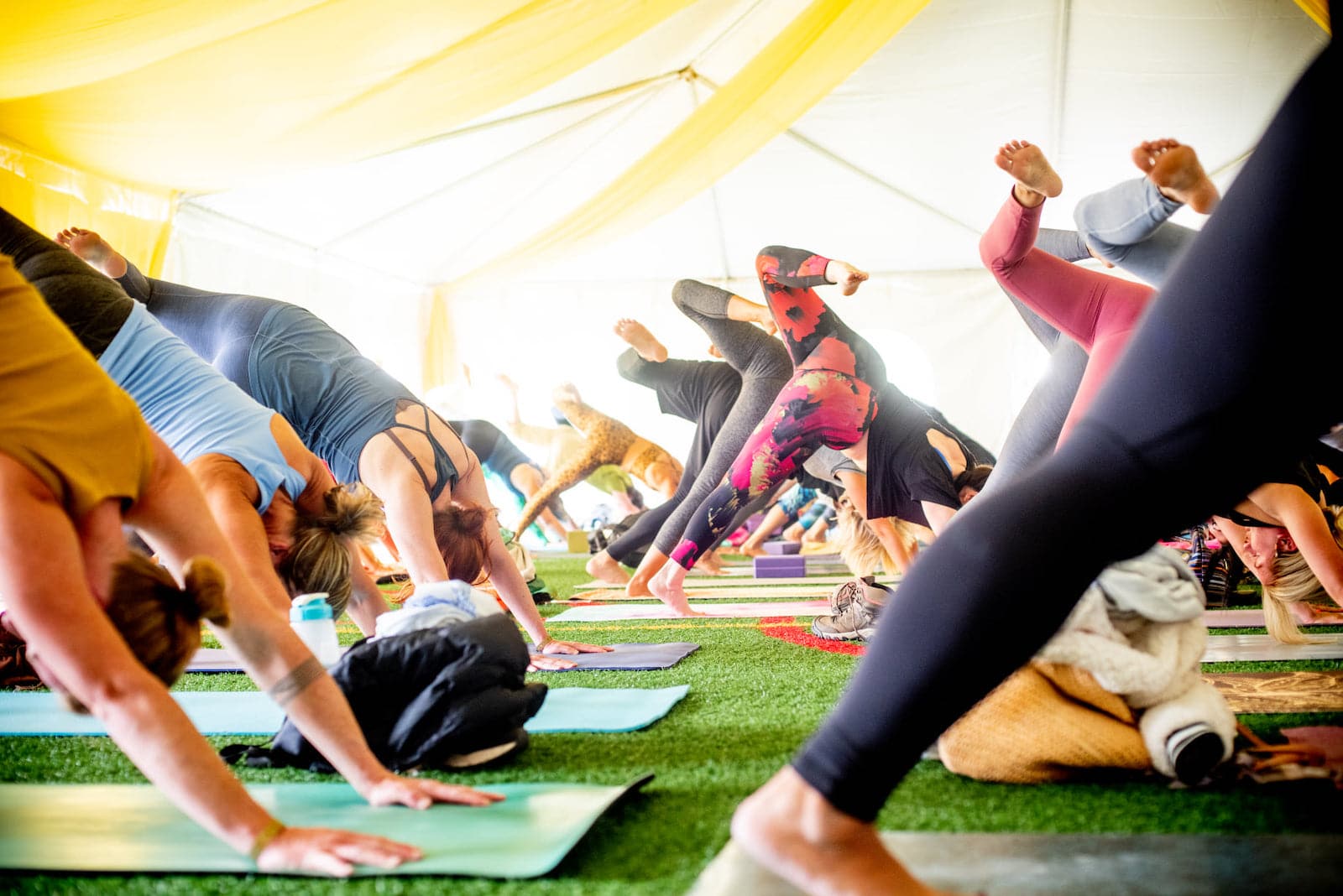 There's plenty of lodging around Telluride, or you can camp nearby at the Telluride Town Park campground. No matter where you stay, you can take the free gondola, walk, or bike to most of the events. If you want to relax and connect with nature even more, check out some of the gorgeous hot springs near town to take a warm dip.
Nearby Accommodations
Read about the best hotels in Telluride.
Details
Address: Various locations around Telluride, CO
Phone: 970-708-0561
Date: Thursday – Sunday | June 22-25, 2023
Cost: Festival pass (3-day, 4-day, and concert-only tickets available)
Website: tellurideyogafestival.com