Those with the urge to travel back to the 16th century should make sure to include the Colorado Renaissance Festival in their summer festival lineup! Taking place annually in Larkspur, the festival is normally held on Saturday and Sunday from mid-June to early August.
A great event for the family, there will be plenty of turkey legs, mead, wine, and sweets to go around. The Colorado Renaissance Festival spans acres of land and runs rain or shine. Guests are encouraged to dress up and there are outfit rentals on-site.
Boasting a massive artisan market, guests can purchase swords, musical instruments, leather and woodwork, jewelry, costumes, flowers, hammocks, toys, perfume, tea, and crowns, to name a few items.
Moreover, there will be plenty of entertainment options including acrobats, bands, knife swallowers, fire breathers, comedy acts, live demonstrations, hypnotists, jousting, and storytellers. The king also makes proclamations during the event, which make you really feel like you've stepped back in time.
This year's event starts in mid-June and continues through the beginning of August. The dates for the 2023 Colorado Renaissance Festival are:
Saturday & Sunday | June 17-18 & 24-25, 2023
Saturday & Sunday |  July 1-2, 8-9, 15-16, 22-23 & 29-30, 2023
Saturday & Sunday | August 5-6, 2023
It should be mentioned that pets are not allowed at this event. Anyone planning to wear a costume sword or dagger must have it correctly sheathed with a peace tie and present it to the Safety Services Personnel. Outside drinks and beverages are also not permitted.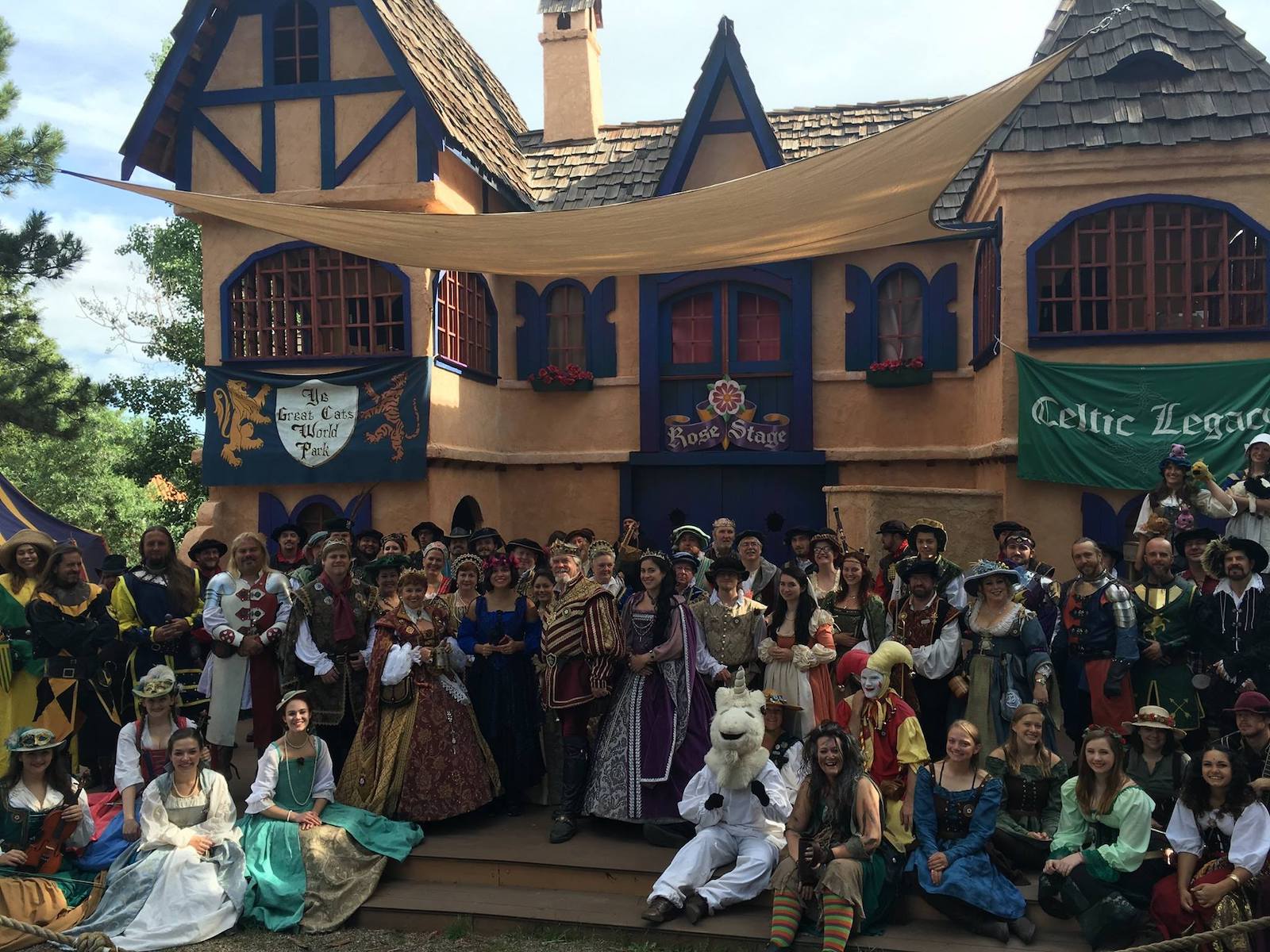 Every weekend, the Colorado Renaissance Festival has a theme that has specific events, discounts, competitions, and performers. Whether you're looking to renew your vows, sample free wine, join a kilt contest, or hug a unicorn, there is an ideal day for everyone. This year's themed weekends are listed below, in order:
Magical Fantasy Weekend
Ale and Art Festival, Military Appreciation
Children's Weekend
Celtic Weekend
Pirate Invasion Weekend
Wine and Revelry Weekend
Renaissance Romance and Masquerade Weekend
Time Travelers Weekend and Final Hazzah
Nearby Accommodations
Other than Jellystone Park, you won't find any proper hotels in Larkspur. Head to Castle Rock for a few hotel options.
Details
Address: 650 Perry Park Ave Larkspur, CO 80118
Phone: (303) 688-6010
Date: Saturday & Sundays
 June 17-18 & 24-25, 2023
 July 1-2, 8-9, 15-16, 22-23 & 29-30, 2023
August 5-6, 2023
Hours: 10am – 6:30pm
Website: coloradorenaissance.com