The Telluride Chamber Music Festival has been offering musical experiences and community connection and fun to Telluride, Colorado since 1973. Each summer, local music directors set out to curate an intriguing and cultural event that promotes the joy of chamber music melodies and spontaneous connection between locals and tourists alike.
The 2022 summer MusicFest was a special one. The Telluride Music Festival united with the Telluride Chamber Music Association to put on a week-long series of "summer soirees" that included intimate musical performances accompanied by dancers. This year's event will take place from Saturday to Sunday, June 24th to July 2nd, 2023.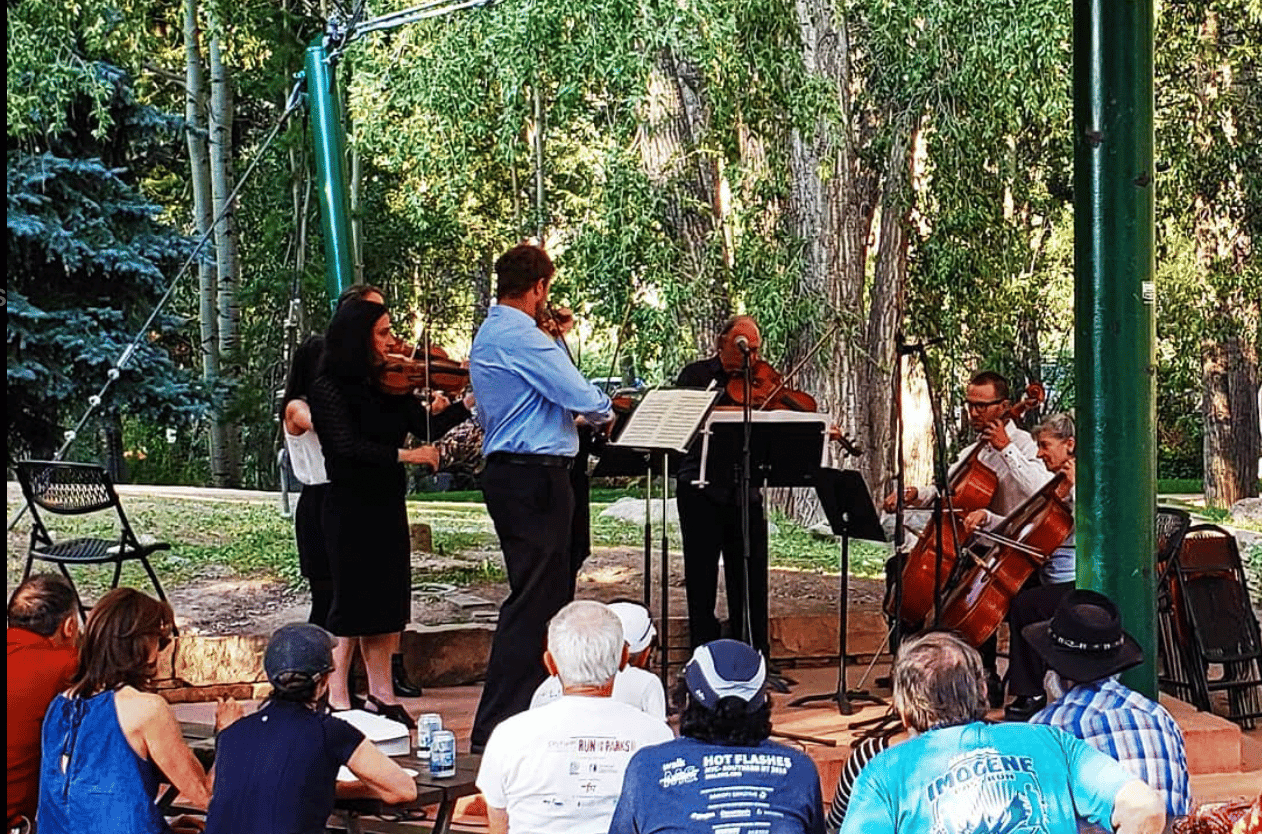 The festival takes place in one of Colorado's top year-round vacation spots. Enjoy the gentle pleasure of sitting outside amongst a glorious mountain setting with peaceful chamber music in the background and you have a recipe for a fabulous and cultural summer experience.
Nearby Accommodations
Check out the best hotels in Telluride.
Details
Address: Telluride, CO
Phone: 970-369-5669
Date: Saturday – Sunday | June 24 – July 2, 2023
Cost: Admission
Website: telluridechambermusic.org