Summer in Colorado equals time to get outdoors and enjoy all that the Centennial State has to offer. It seems every weekend from Memorial Day to Labor Day there's a festival in the works somewhere close by, and there are festivities to suit anyone's tastes.
From celebrations of wine and craft brews to classic Shakespeare and Renaissance fests, Colorado has plenty to offer all summer long. Here's a run-down of some quirky and entertaining summer fairs and festivals:
Best Summer Events in Colorado 2023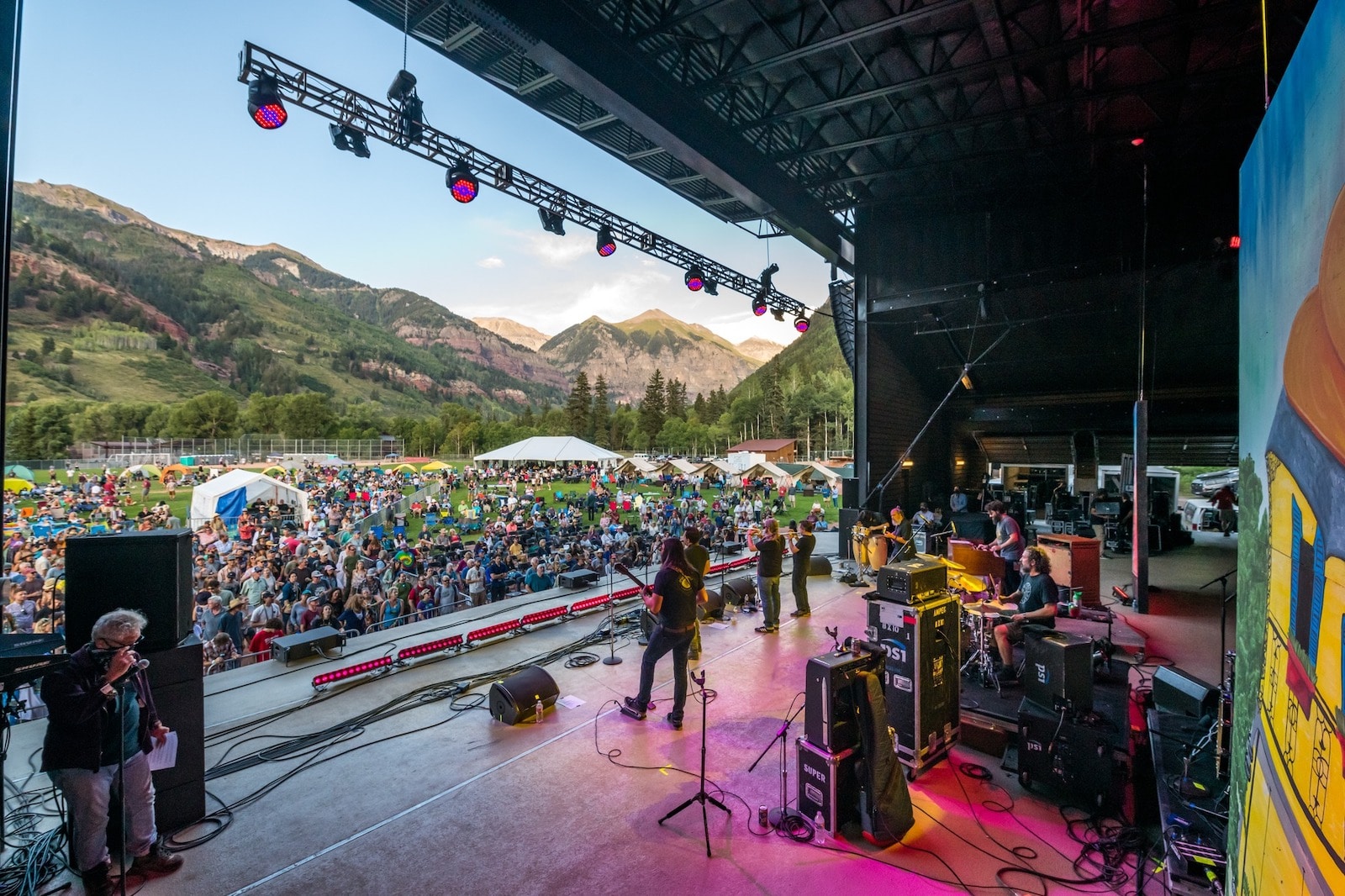 It seems summer never lasts long enough, and that's especially true in Colorado. There's so much to see, do, and experience, and there are just 12 weeks to do it before the weather changes.
It's hard to whittle the list down to a few because there are so many great events across the state. Music and arts festivals, fairs and rodeos, celebrations of cultures…The list goes on and on.
1. Colorado Shakespeare Festival | June 11 – August 13, 2023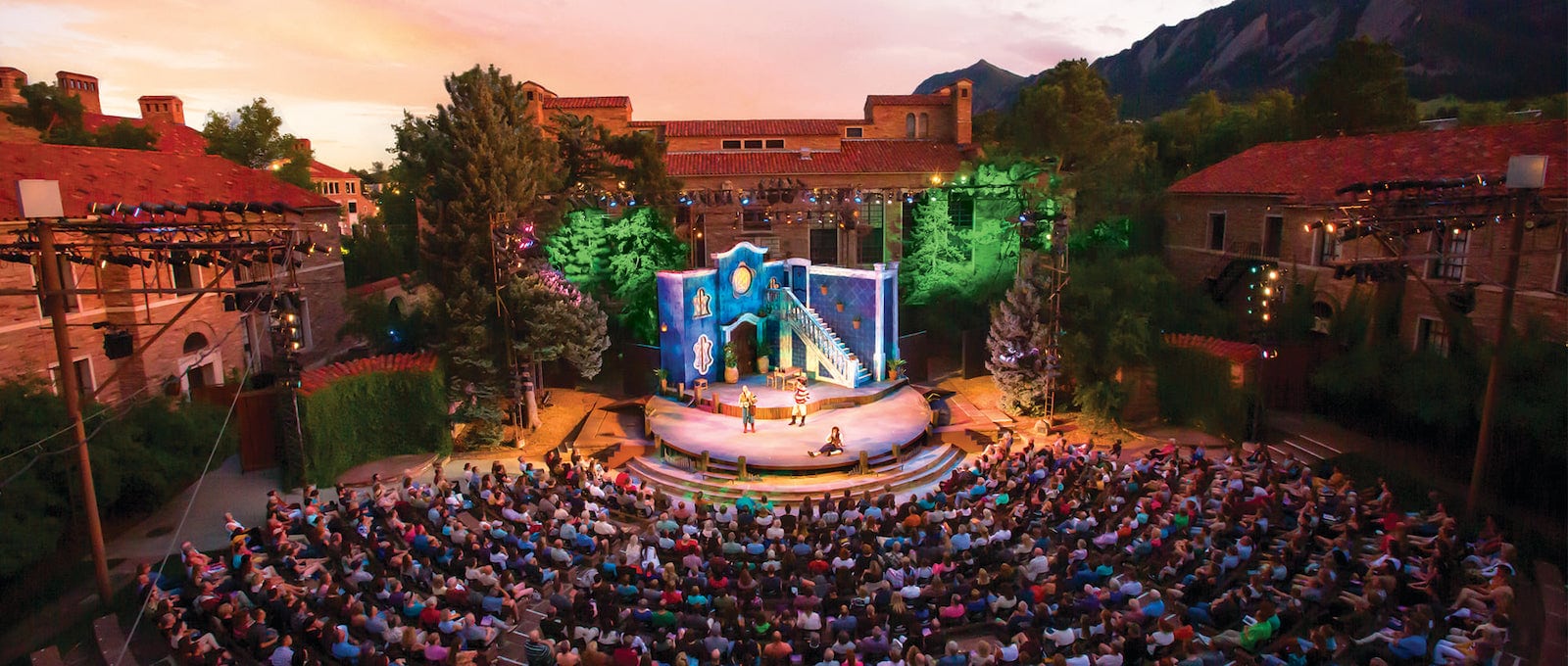 Summer nights in Boulder create the perfect ambiance for outdoor theater, and there isn't a better venue than the historic Mary Rippon Outdoor Theatre on the University of Colorado campus. Each year, the Colorado Shakespeare Festival stages a variety of classic Shakespearean plays, from Bard's laugh-out-loud comedies to his more dramatic productions.
2023 Festival Schedule
Much Ado About Nothing – William Shakespeare | June 11 – Aug 13, 2023
The Winter's Tale – William Shakespeare | June 24 – August 12, 2023
King Lear – William Shakespeare | July 8 – August 12, 2023
One Man, Two Guvnors – Richard Bean | July 22 – August 13, 2023
The Comedy of Errors – William Shakespeare | August 6, 2023
Single show tickets and a variety of season passes are available through CU Presents.
2. Greeley Stampede | June 22 – July 4, 2023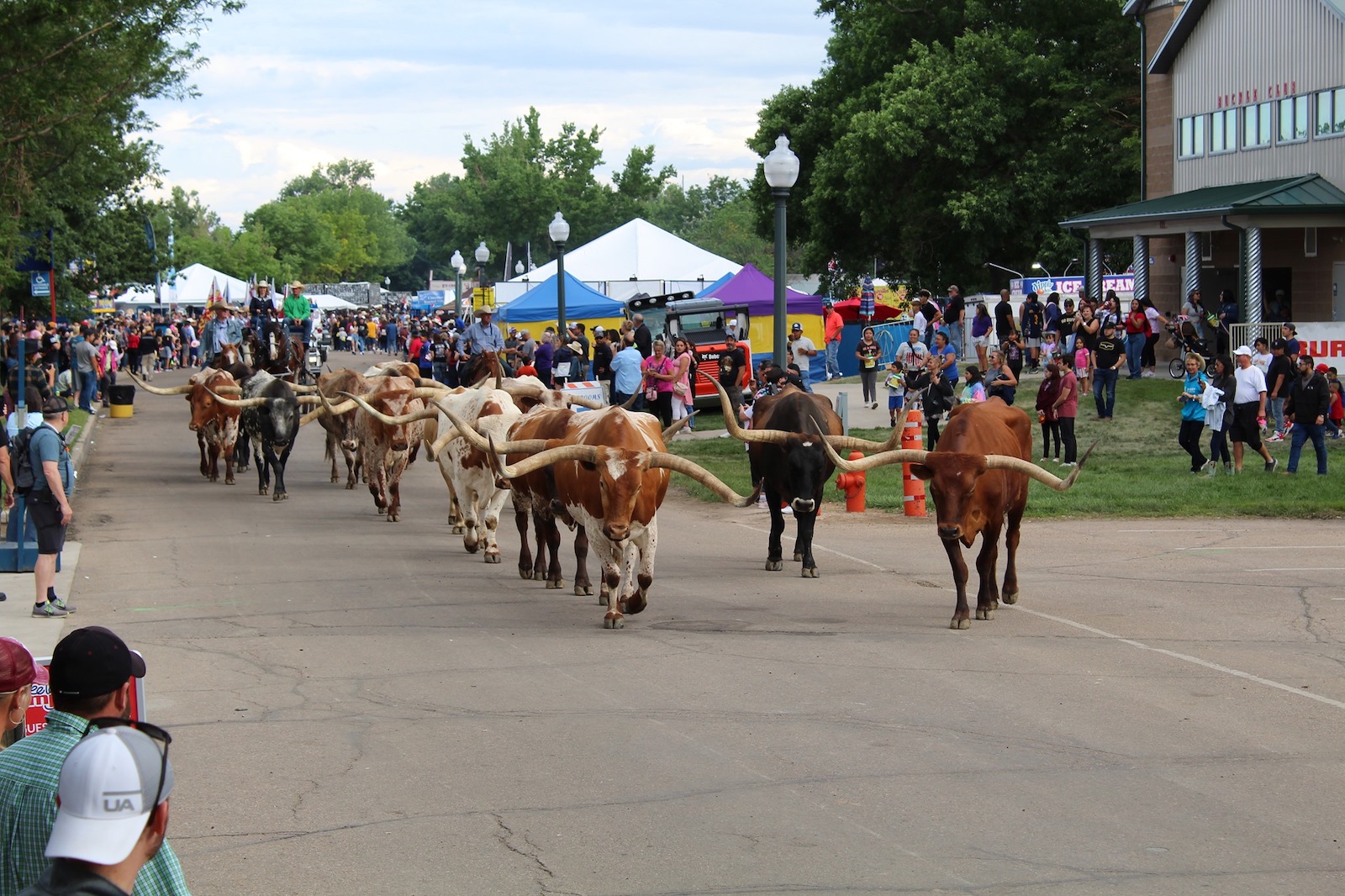 Since the late 1800s, summer has been rodeo season in Greeley and it's one of the best places to be on the Fourth of July. This cow town, centrally located an hour north of Denver, turns into a cowboy mecca in late June and early July every year. Get ready for one heck of a party.
There's a bit of everything over the week-and-a-half long Greeley Stampede. From big-name country concerts, featuring the likes of The Band Perry and Kenny Rogers, to traditional rodeo favorites like PRCA Xtreme Bulls riding and a demolition derby, there's entertainment for everyone. The festivities are free to attend, but a handful of events require paid admission.
3. Cherry Creek Arts Festival | July 1 – 3, 2023
Now in its 32nd year, the Cherry Creek Arts Festival has grown into a world-class destination for a showcase of the region and country's culinary, performing, and visual artists. Attendance to the three-day festival exploded in 2021, as the festival drew roughly 350,000 people to Denver.
This year, you won't want to miss it. The event features work from local, regional, and international artists, patrons can sample tasty culinary treats, and there's a great line-up of live music on three stages. The festival is free for anyone to browse, and if you want a more special experience you can opt to pay for tickets to the Opening Gala or VIP passes.
4. Summer Brew Fest at Mile High Station | July 22, 2023
There's nothing like sipping a cold beer on a hot summer day and you can do plenty of that at the Summer Brew Fest in Denver. Held downtown each year, the event draws brewers from Colorado and beyond. Attendees can sample the suds, grab a bite to eat, and while away the evening with friends.
Organizers bill this as an "intimate" affair, and as such, tickets do tend to sell out. Plus, the event features live music and a line-up of food trucks, making it easy to hang out and enjoy yourself for a while. Opt for a daytime or nighttime session ticket, each lasting 3 hours unless you tack on evening VIP status which adds an hour of sampling time.
5. Crested Butte Arts Festival | August 4 – 6, 2023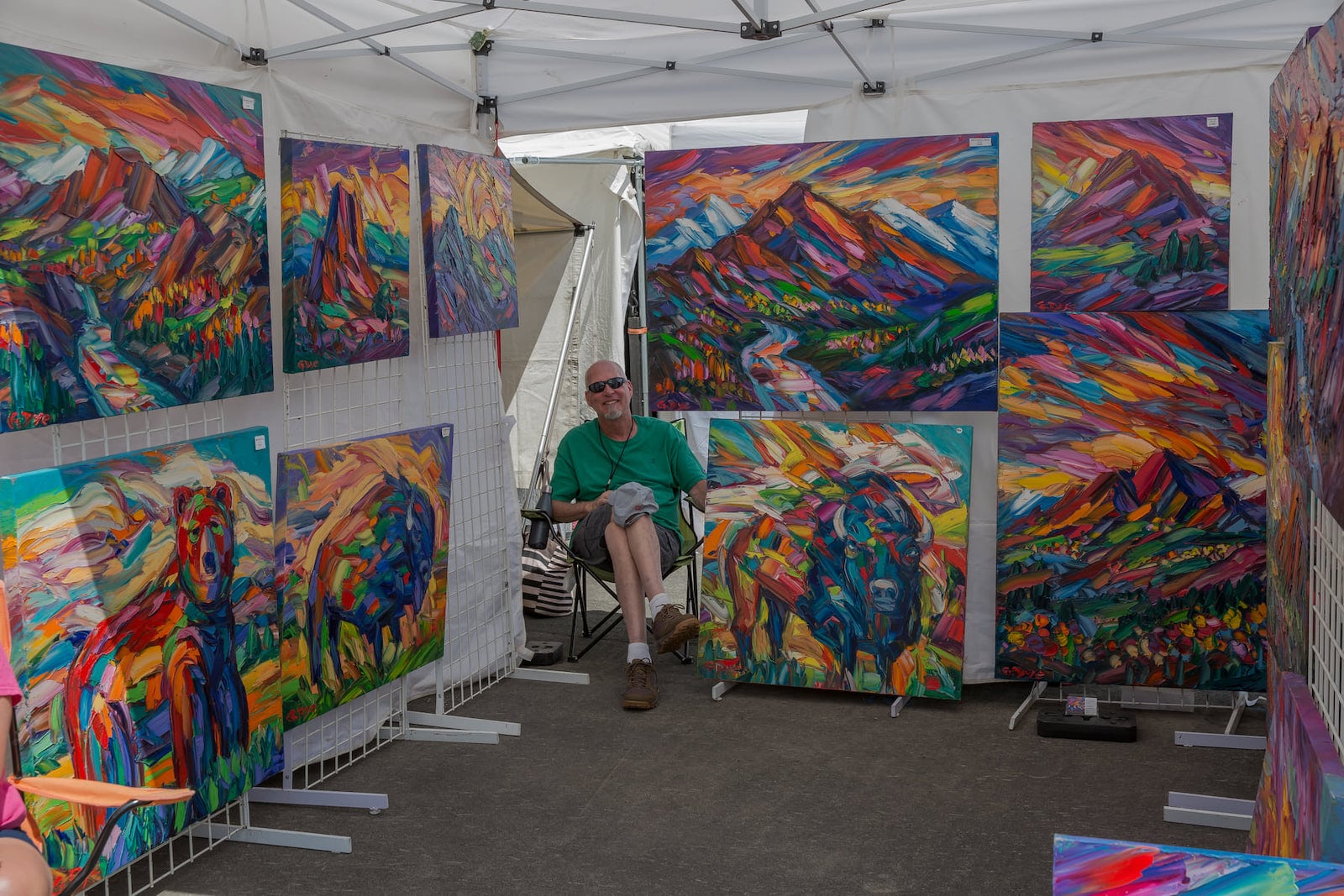 Each year, Crested Butte's historic Elk Avenue fills with artists from around the world during the annual Crested Butte Arts Festival. Now in its 51st year, the festival has something for everyone from art lovers, to foodies and music fans. Featuring work from dozens of renowned artists, craft brewers, and culinary artists, it's truly a celebration of the arts – and the location couldn't be any more charming.
This year, there is plenty in store for visitors like the Art Auction, where attendees can bid on works from festival artisans, and the Arts Alley, where kids can get their hands dirty with arts and crafts projects. Also, awesome bands will rock out on the Ragged Mountain Stage. The best part? It's all free to attend.
6. Leadville Boom Day | August 4 – 6, 2023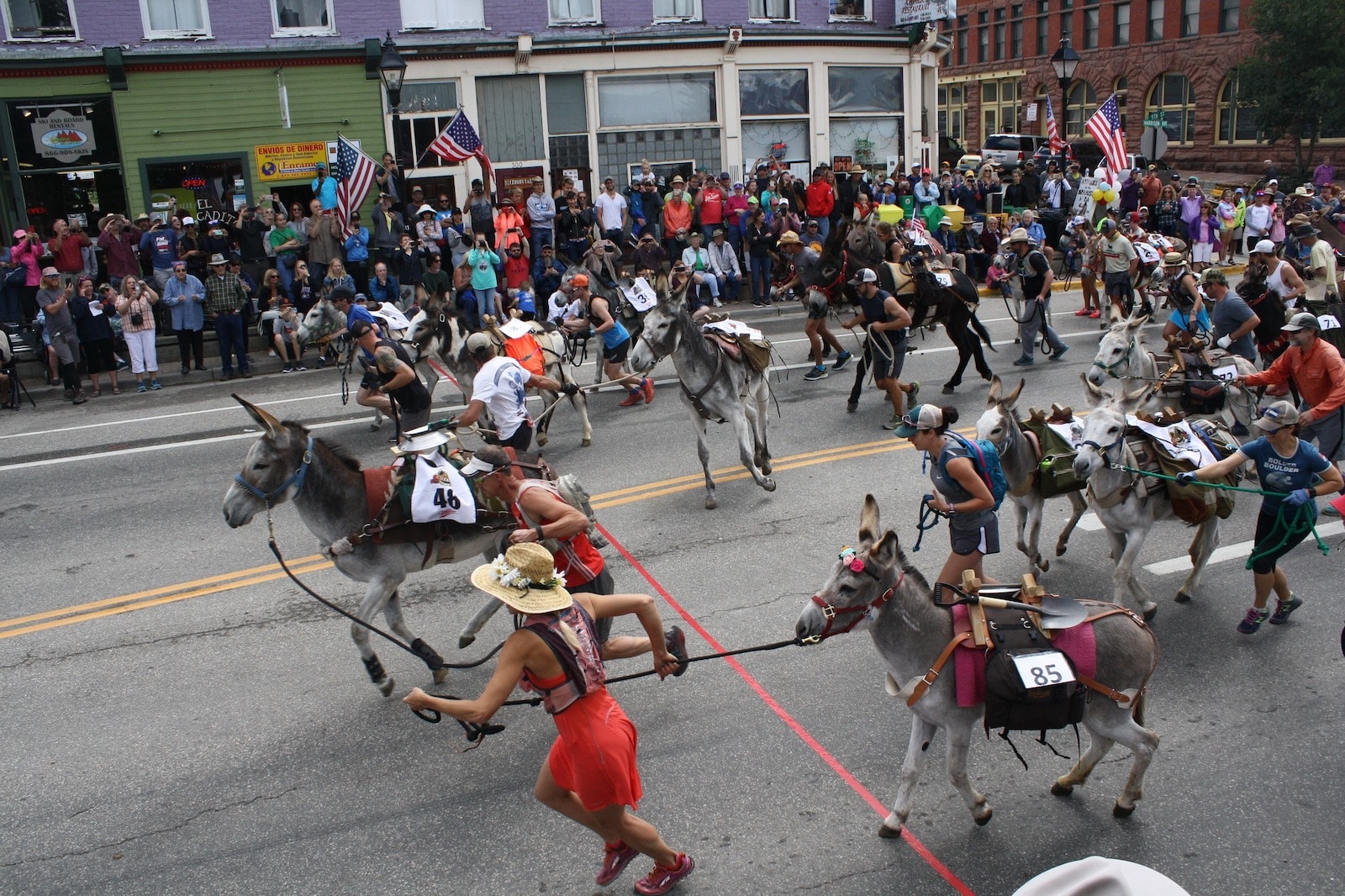 When it was a thriving mining town in the late 1800s, Leadville was almost named the capital of Colorado. Each year, that Wild West heritage is celebrated during Leadville Boom Days. During the weekend-long event, festival attendees are treated to a range of unique, Old West-inspired events, including reenactments, mining competitions, and a parade.
There are modern activities as well, like the festival's annual car show, bungee jumping, arts & crafts exhibits, and live music. All events are free to attend.
One of its notable signature events is the Leadville Boom Days International Pack Burro Race, a mining tradition. During the race – the second leg of the Pack Burro Racing's Triple Crown (yes, it's a thing) – participants guide their burros along the racecourse, which starts and ends in Leadville's historic downtown. It's a part foot race, part donkey race, and definitely a sight to behold.
7. Palisade Peach Fest | August 18 – 19, 2023
Head over to the "Peach Capital of Colorado," in August for the annual Palisade Peach Fest. The town, which is situated near Grand Junction, produces some of the world's best peaches (and great wine too that's celebrated during a WineFest in September).
If you're interested in learning more about Palisade's fruit and wine producers, consider a self-guided fruit and wine tour. For the foodies, you'll want to attend the Feast in the Fields sponsored dinners. Plus, there's music throughout the weekend on the Peach Jamming Stage. One must-see event: The peach eating contest on Sunday, where contests stuff their faces with the town's famous fruit.
Each year, the festival celebrates a bountiful harvest. This festival is fun for the whole family on the festival grounds in Palisade's Riverbend Park. It is a ticketed event, and wristbands must be purchased for each visitor.
8. Telluride Jazz Festival | August 11 – 13, 2023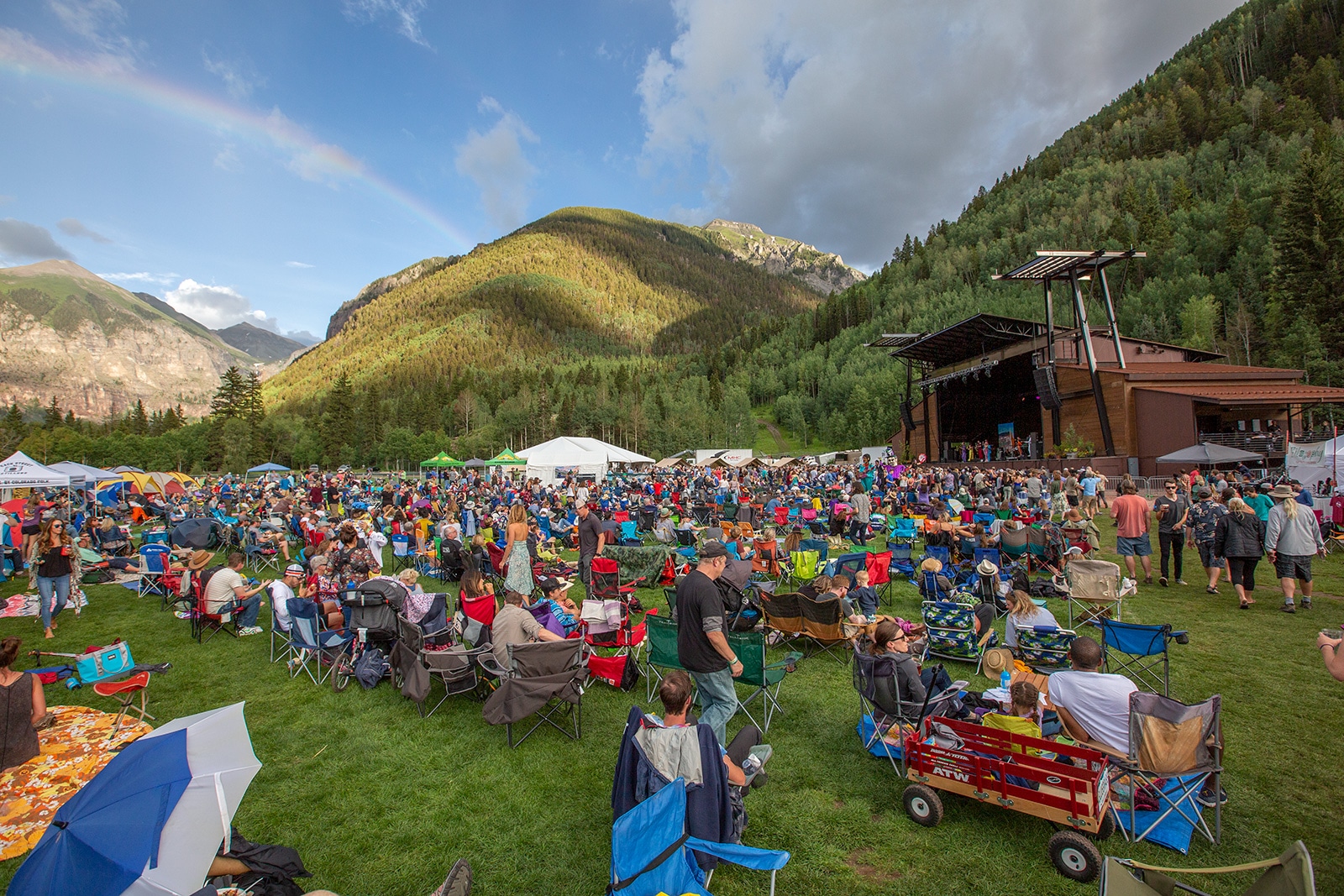 With its laid-back vibe and some of the best jazz, funk, and soul artists from around the world, the Telluride Jazz Festival is a must-attend for music fans. Throughout the weekend, shows pop up in venues all over town and educational events and film screenings are added into the mix.
If you can only make it to one day – don't miss the New Orleans-themed finale. You'll be treated to a Mardi Gras-inspired parade down Telluride's Main Street and a great line-up of talented musicians. Single-day and multi-day tickets are available for purchase, and there are a few free shows throughout the weekend as well.
9. Colorado State Fair | August 25 – September 4, 2023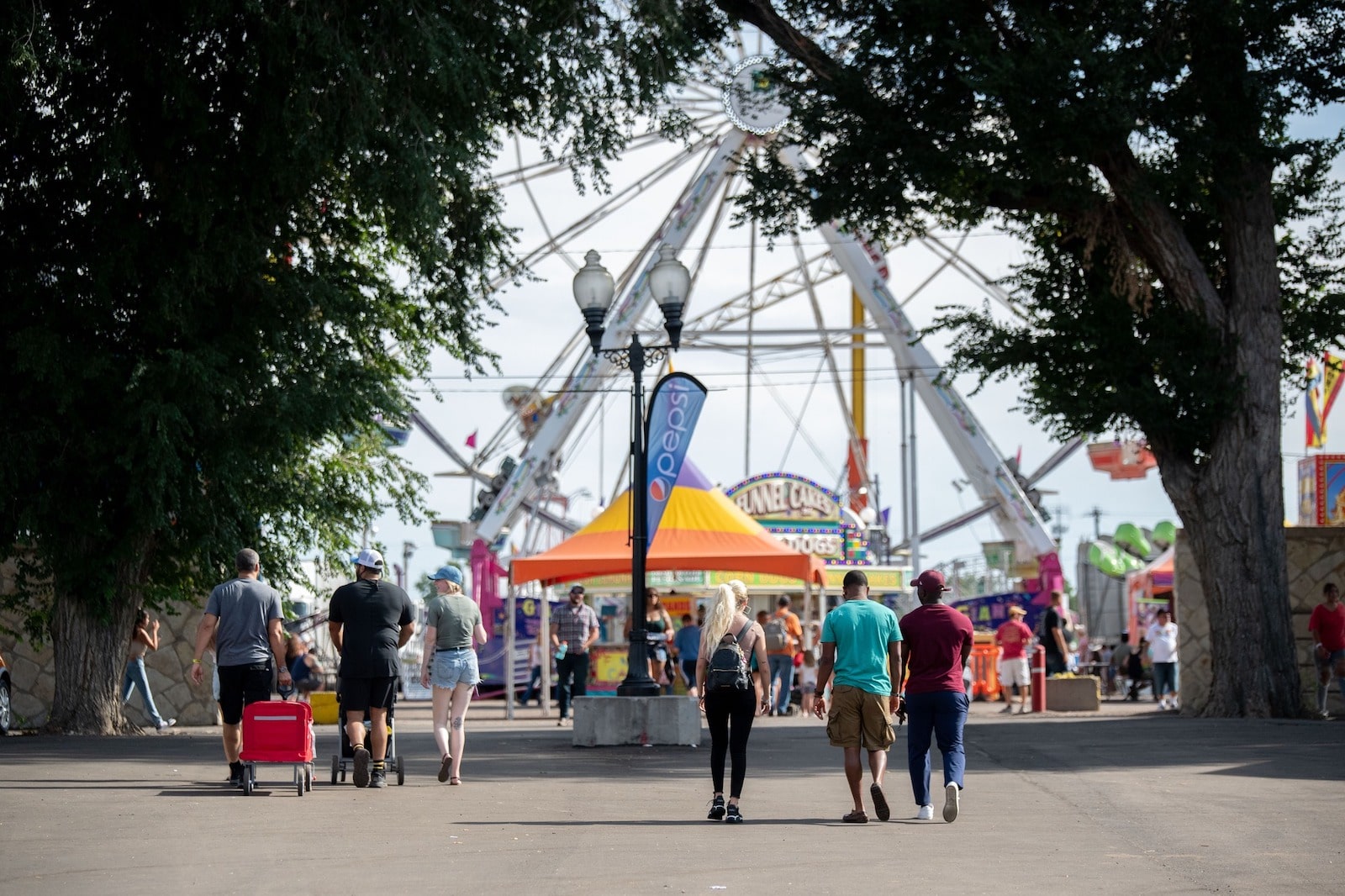 State fairs are a summertime tradition, and Colorado is home to one of the largest fairs in the Mountain West. Since 1869, Pueblo has hosted the Colorado State Fair, one of the state's most popular summer events. This is as kid-friendly as they come, but there's fun for everyone, including Craft Brew and Home Brew competitions, food and vendors, and agriculture and cooking demonstrations.
Of course, you'll find all of the classic fair favorites: Funnel cakes, carnival rides, and a demolition derby. The fair serves as one of the largest agriculture exhibitions in the state – behind only Denver's National Western Stock Show and Rodeo – so you can expect to see plenty of rodeo events like barrel racing, bull riding, and more.
Finally, there's a solid line-up of country and rock artists, with Three Days Grace headlining last year. Each visitor must purchase an entrance ticket, and some events on the schedule require additional fees to attend.
10. A Taste of Colorado | September 2 – 4, 2023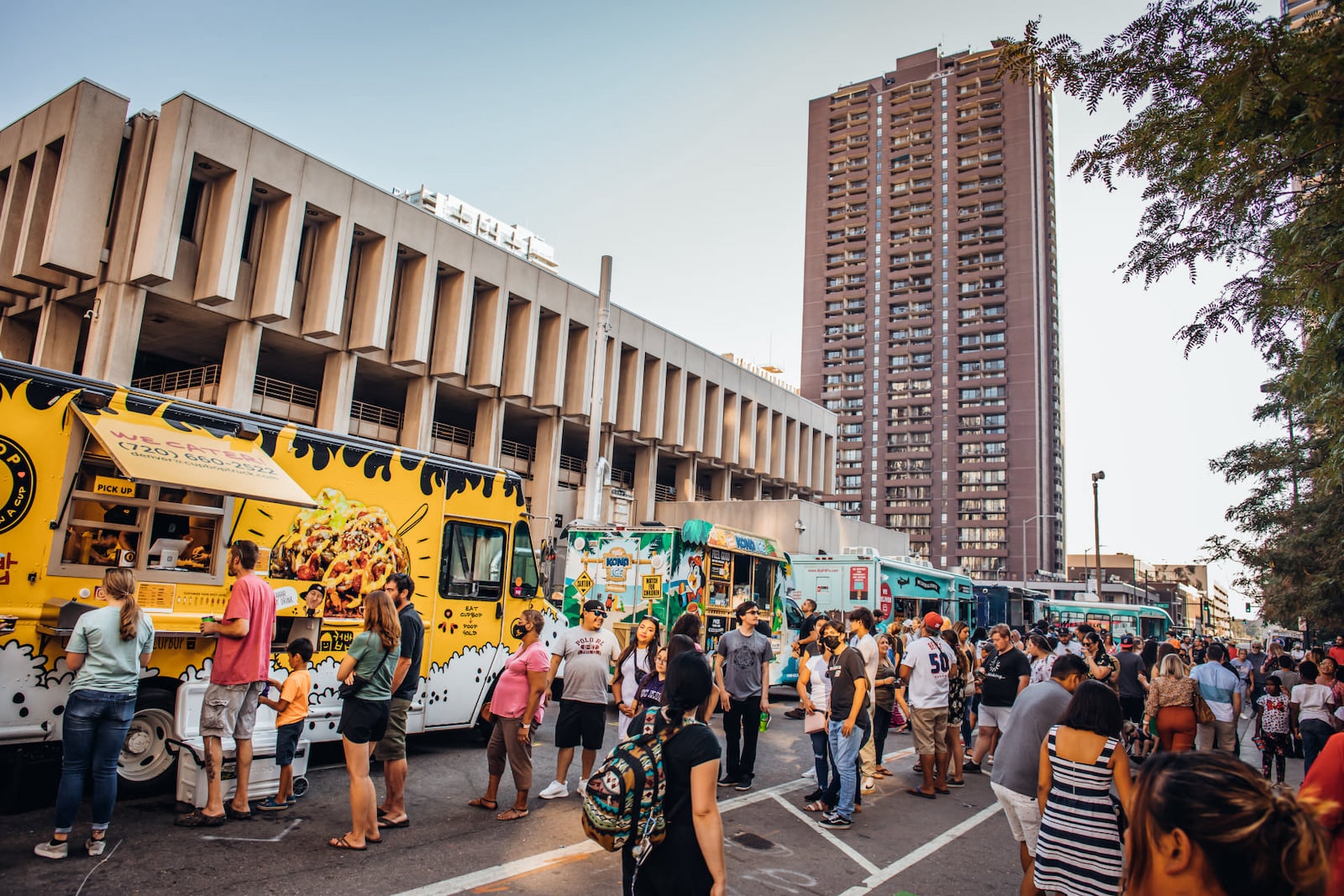 Denver's Civic Center Park is the place to be every Labor Day Weekend as the city's most-looked-forward-to foodie festival takes over. More than a half-million people attend each year, and they're treated to tons of tasty bites from more than 50 local and regional restaurants.
In addition, local artisans and vendors set up shop, and there are seven stages featuring electric music and entertaining educational shows. Simply put, A Taste of Colorado is one of the best ways to close out summer and even better, it's free to attend.
11. Longs Peak Scottish-Irish Highland Festival | September 8 – 10, 2023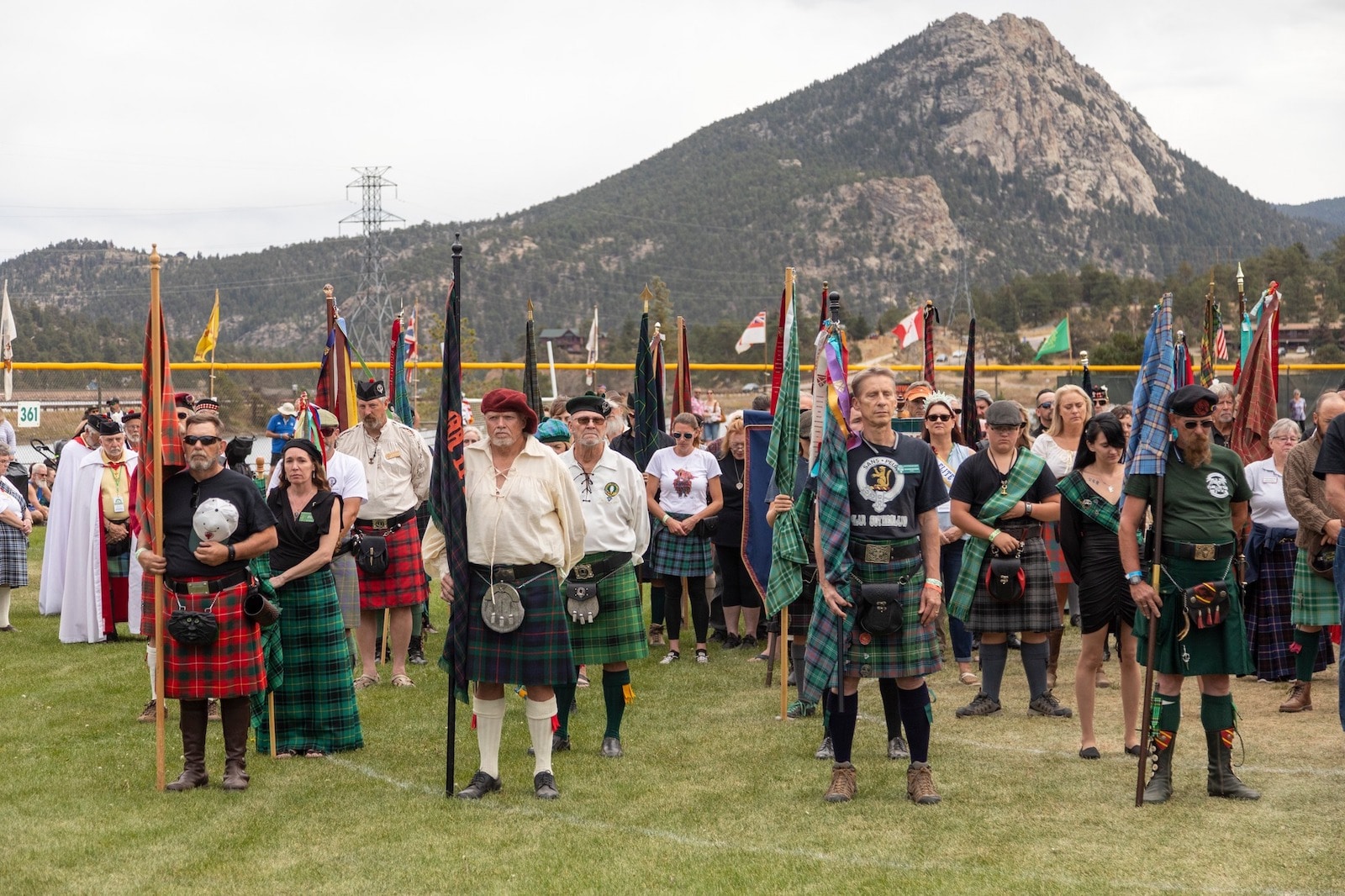 Celtic pride is on full display in Estes Park during the Longs Peak Scottish-Irish Festival. It's a vibrant celebration of Scottish and Irish culture featuring more than 50 events from Celtic music to cooking demonstrations, traditional Scottish athletic competitions, and tons of other fun events.
Be sure to check out the parade, which runs through downtown Estes and features tons of talented Celtic brass, fife, and drum bands. Plus, you don't want to miss the Scottish jousting or the special nightly Tattoo Estes, which is a traditional military performance. There is an admission fee to enter the festival, and some of the events require additional tickets.
These are just a few favorite Colorado summertime festivals. Is there something on the list that we missed? What are you looking forward to attending?