Film on the Rocks is one of the most Coloradan experiences you can have. Each summer, people head in droves to Morrison to visit the Red Rocks Amphitheater and watch classic movies in perhaps Colorado's most iconic setting. Many people bring a picnic dinner to eat while they enjoy the weather and pre-movie entertainment.
Films typically start around dusk, and doors open between 6:30 and 7:30 pm. This event goes on no matter the weather, so bring layers and anything else you might need if the weather changes abruptly.
This summer's Film on the Rocks takes place on Mondays, June 13th, July 18th & 25th, and August 1st & 15th, 2022, featuring films like Thor: Ragnarok, The Sandlot, The Greatest Showman, Summer or Soul, and Dune.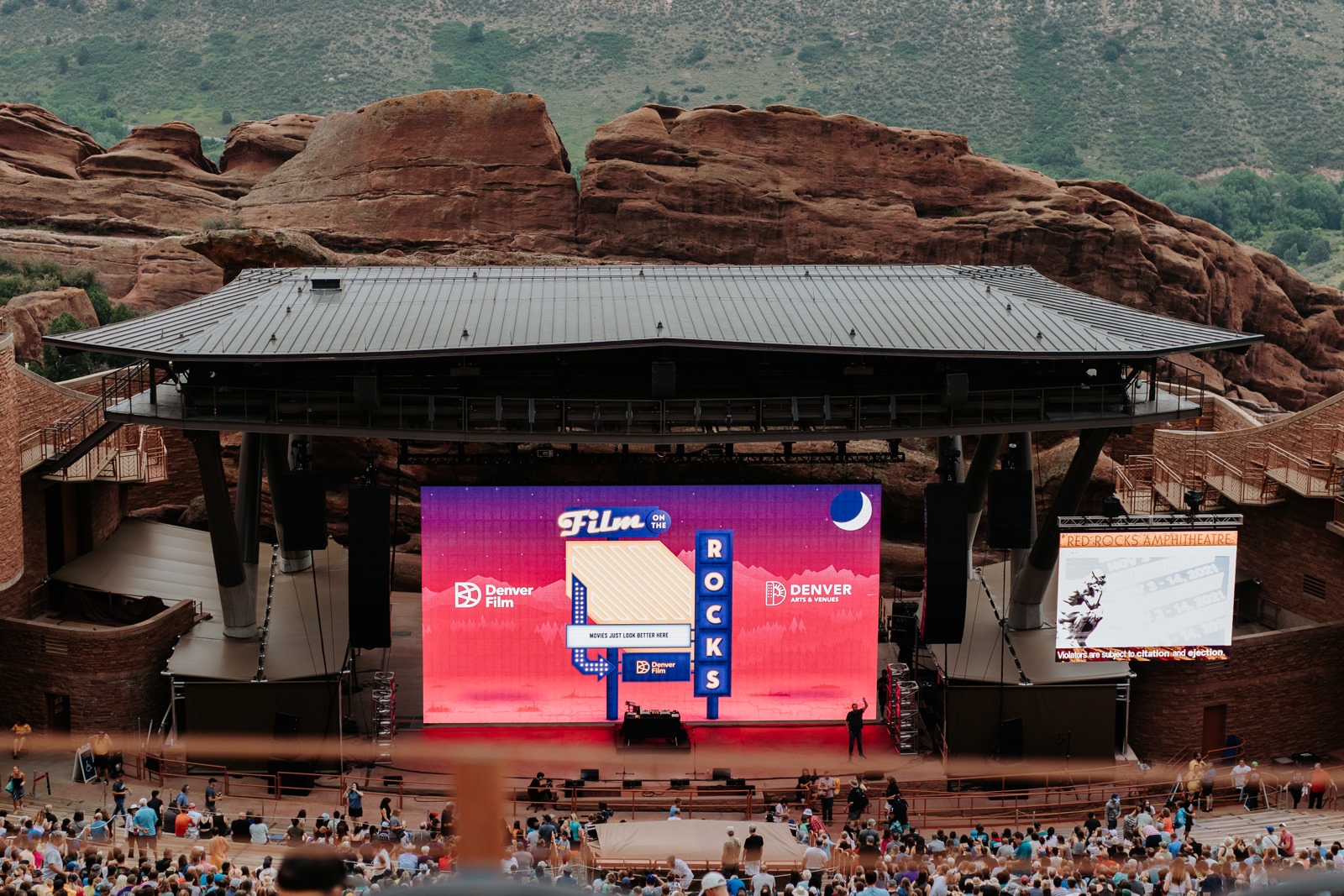 A recent addition to the summer lineup is the holiday drive-in, where you can watch holiday-themed movies in your car. The drive-ins don't feature pre-movie entertainment, but they do offer the vintage fun of listening to the movie on your radio and bonus movie snacks provided to each car. If you're still hungry, you can grab something at the concession stand.
Details
Address: Red Rocks Amphitheater | 18300 W Alameda Parkway, Morrison, CO
Date: Monday | June 13, July 18 & 25, and August 1 & 15, 2022
Cost: Varies depending on tier |General admission, VIP, or drive-in tickets available
Website: denverfilm.org…