The Denver Chalk Art Festival showcases over two hundred artists painting their masterpieces in the Mile High City's Golden Triangle neighborhood. Previously held on Larimer Street starting in 2003, they will now turn this popular neighborhood into a museum of street art that is free to the public.
This year's event takes place on Saturday and Sunday, June 10th and 11th, 2023. In the past, the Denver Chalk Art Festival partnered with Larimer Arts, but now they host the festivities with CherryArts. The art is quite temporary, and by end of the day on Sunday, June 11th, the streets will be washed of all evidence of the festival.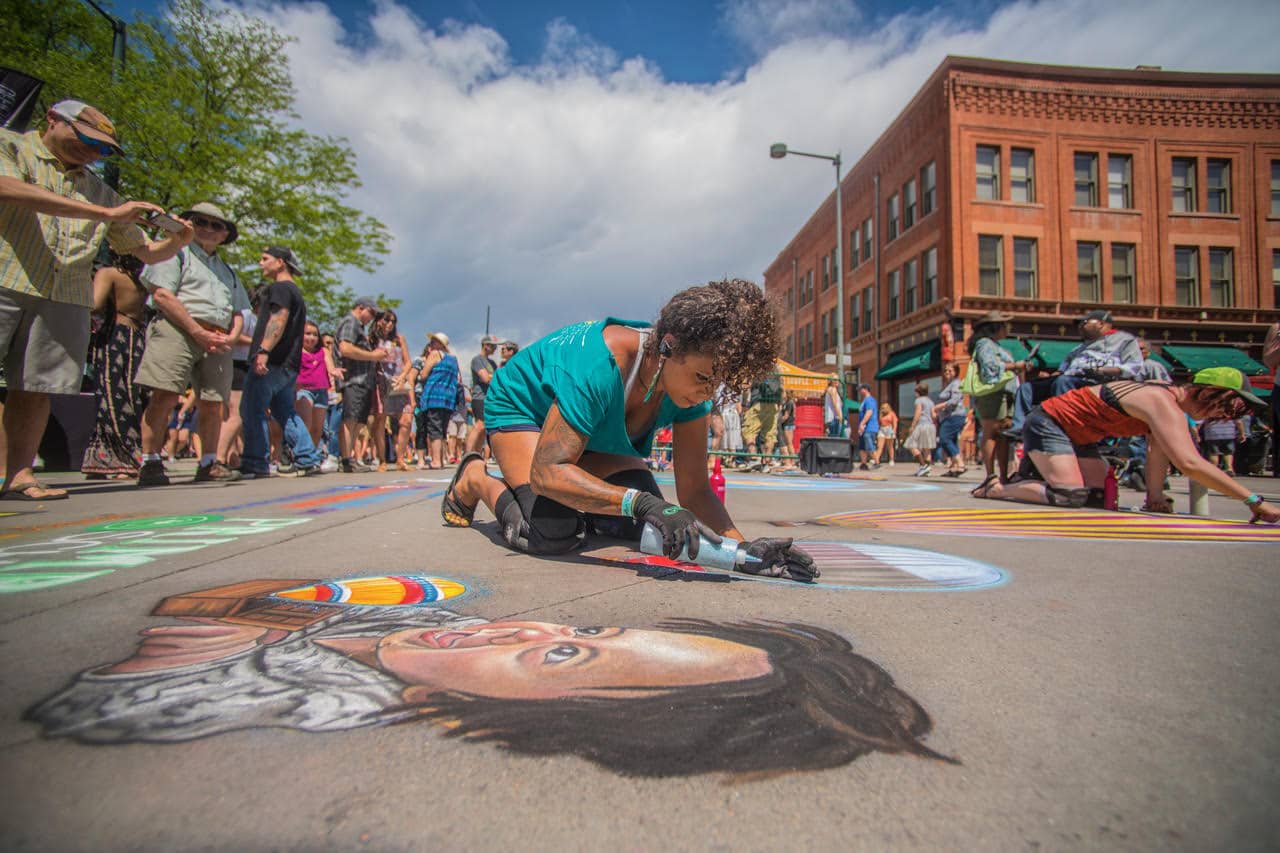 The event features five madonnari (professionals in this medium), two of which are Colorado residents. In addition to the pros, there will be more than 150 artists painting and competing as well. There will be live music throughout the festival.
The Youth Challenge invites school teams and youth group organizations to compete for prizes that go back to their respective visual arts departments. The Kids' Corner is open to children and their parents, who wish to create their own mini masterpieces for a small donation.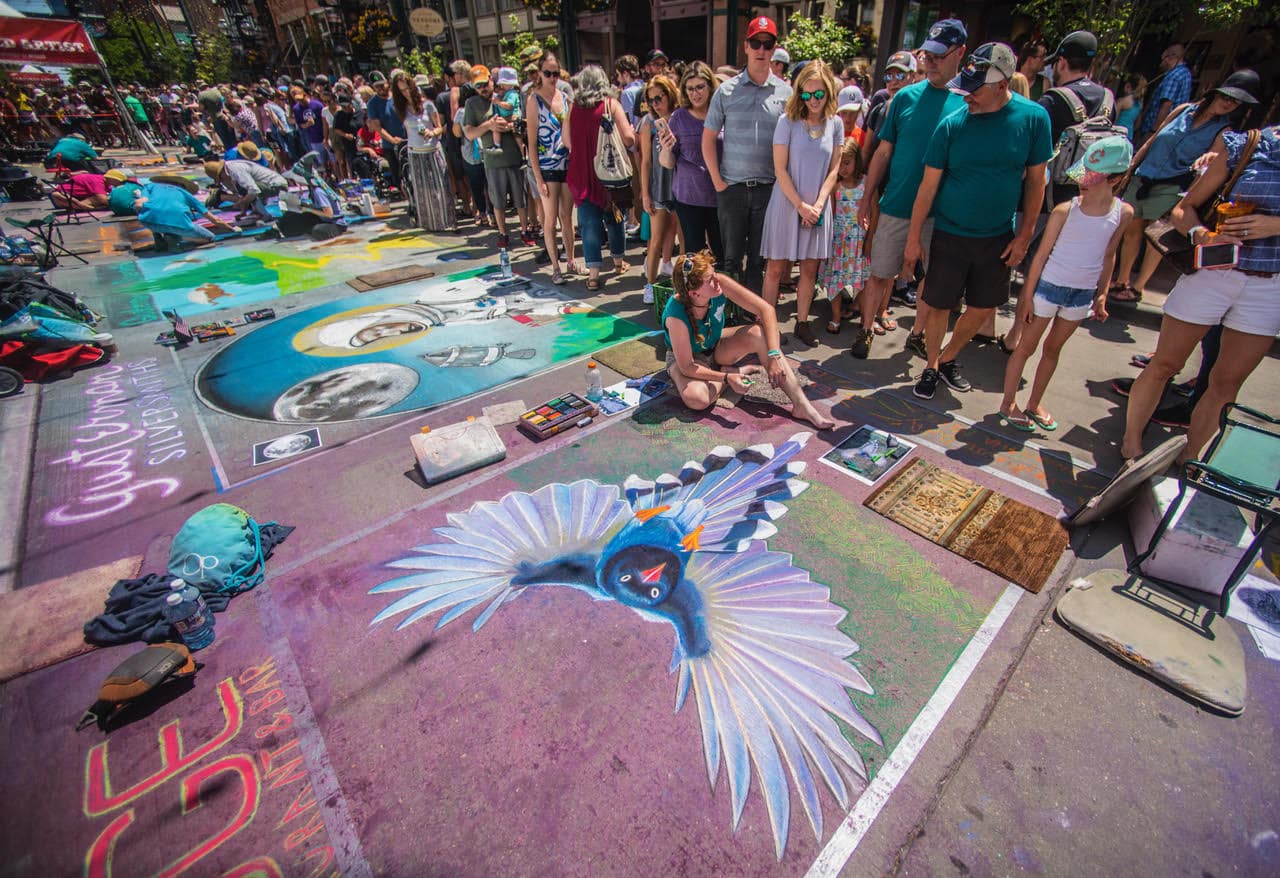 Wine from around the world will be available by the glass in three tents within the festival. Beer choices include a variety of local brews. There will also be a variety of non-alcoholic beverages.
You can head down early on Saturday evening to watch the artists work and enjoy a Downtown Denver happy hour. There's a DIY graffiti showdown, where you compete with a drink in one hand and spray paint in the other. The brewer at Blue Moon Brewing Co. will be there and there will also be live music.
If you can't make this event, please be sure to head south for the Centennial Chalk Art Festival in mid-September.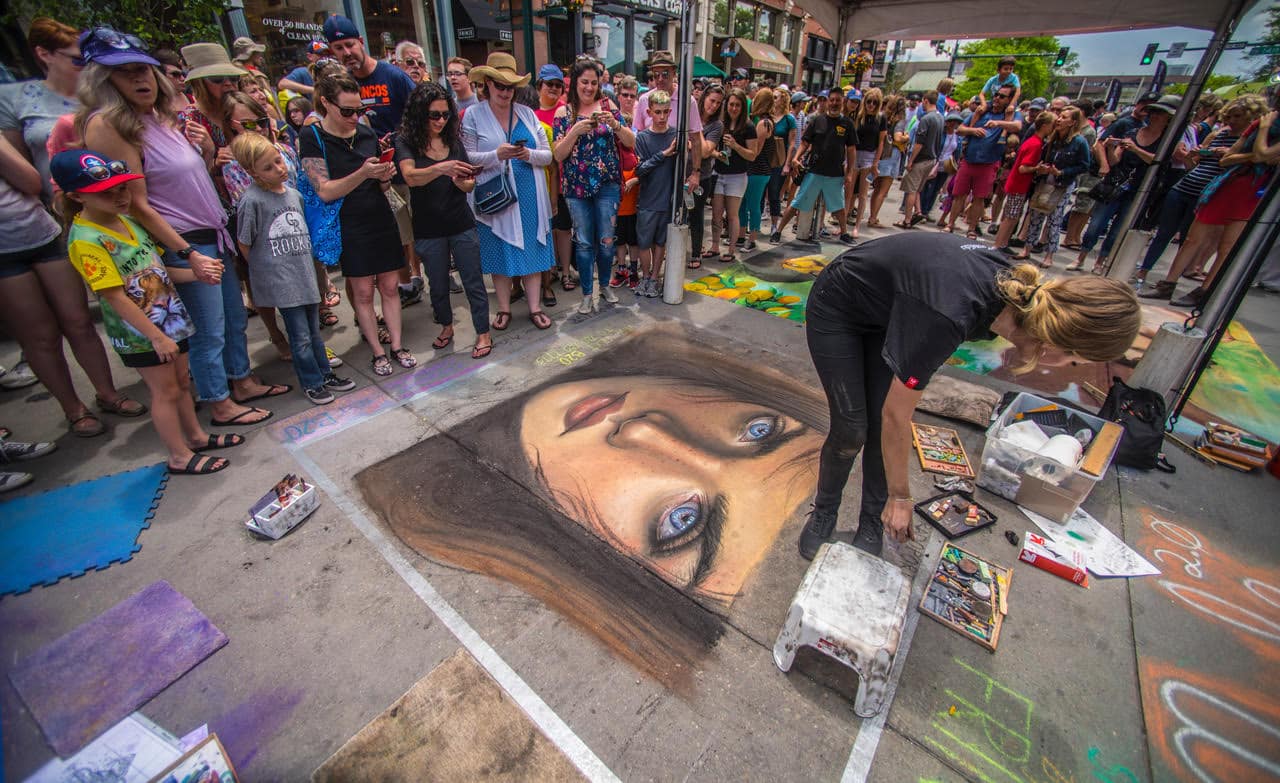 Denver Accommodations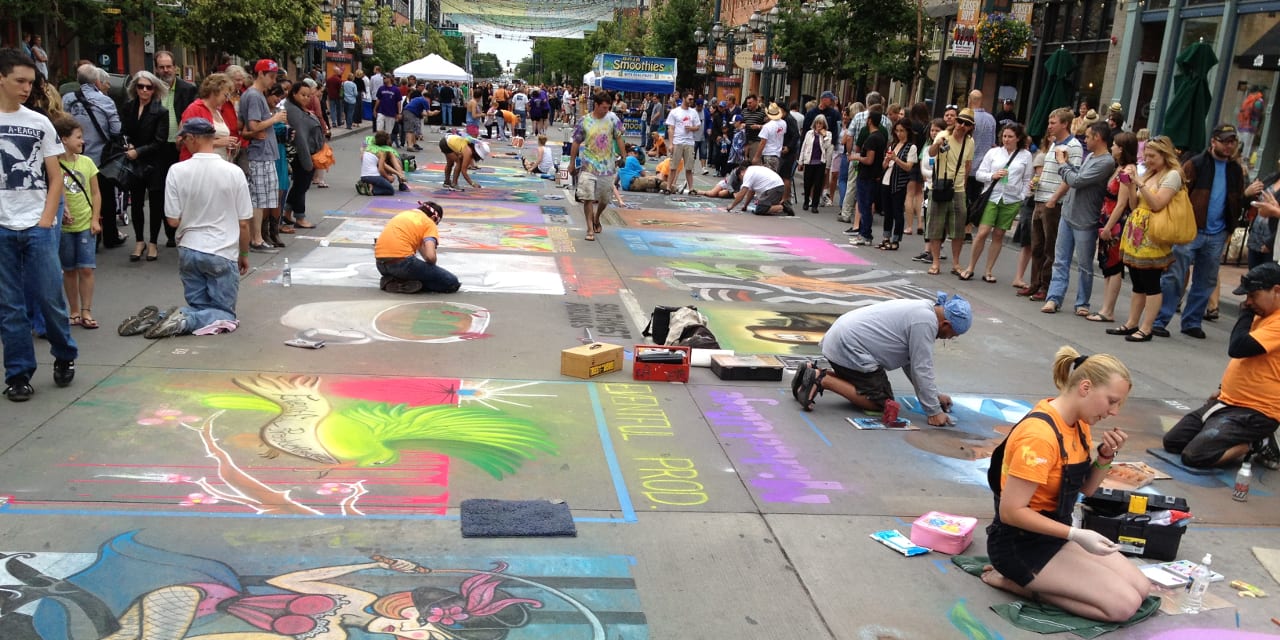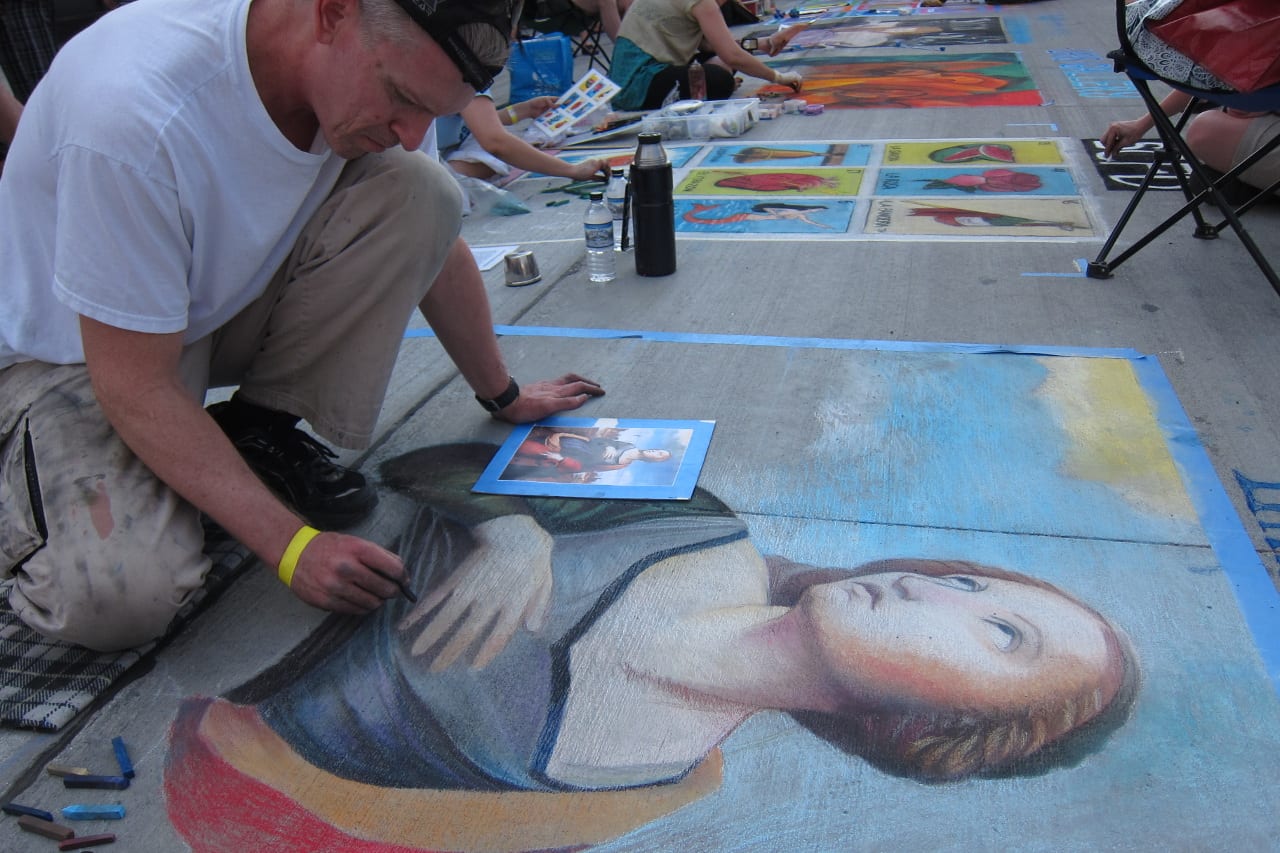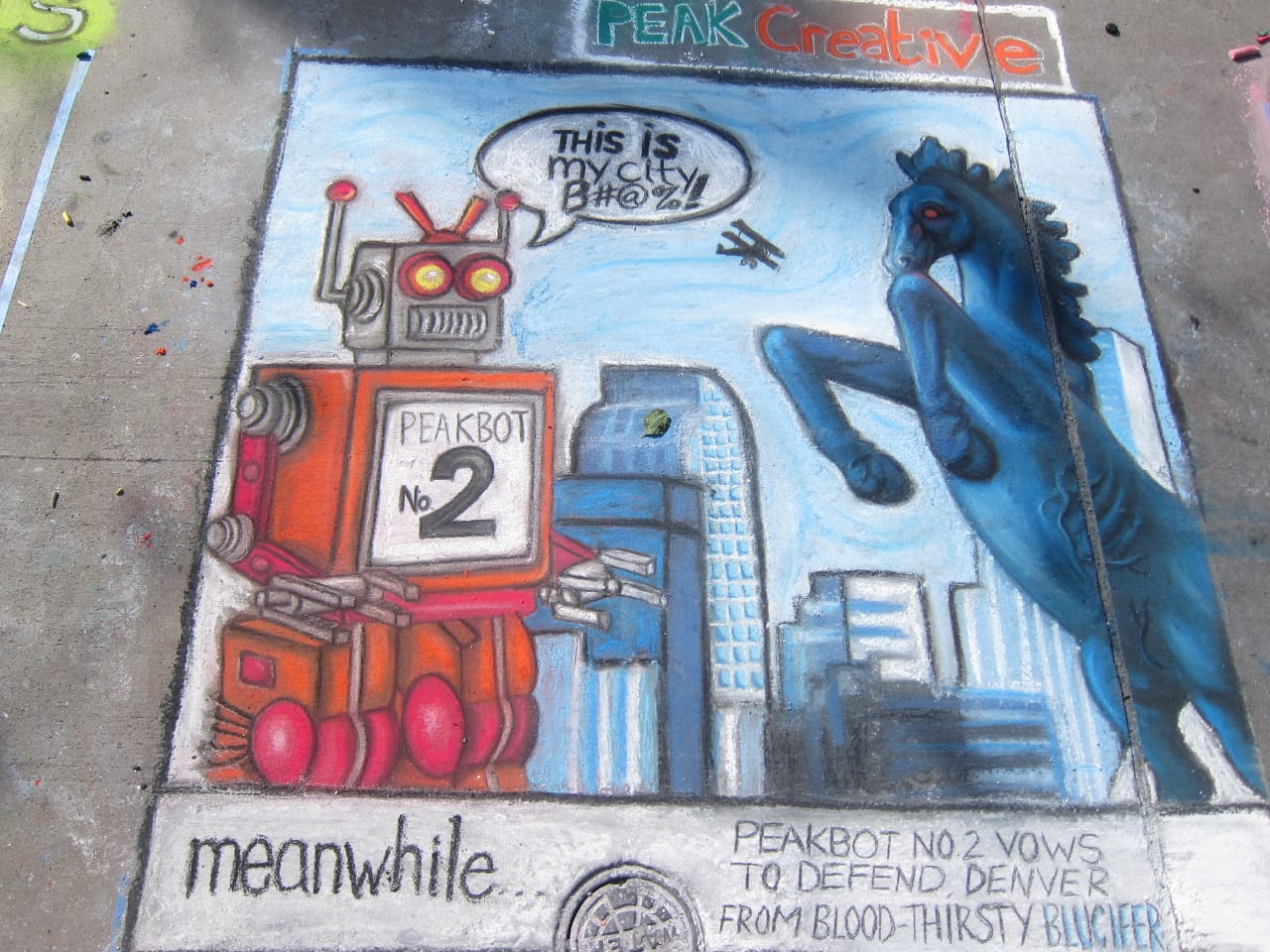 Details
Address: Golden Triangle Neighborhood, Two blocks south of Civic Center Park, Denver, CO
Phone: 720-331-6402
Date: Saturday – Sunday | June 10 – 11, 2023
Hours: Saturday & Sunday 10 am-8 pm
Cost: Free admission
Website: denverchalk.art