For those looking to explore Colorado's capital without leaving their furry friends at home, fortunately, there are many pet-friendly hotels right in Denver. The city offers dozens of options for dog parks and nearby hiking trails, dog-friendly restaurants and breweries, and even some dog boutiques and spas.
Denver was even previously named the most dog-friendly city by Rover. Whether you're planning a night in Denver or a week, check out these dog-friendly hotels that welcome the whole family – including our beloved pooches.
It's important to note that the information in this article is geared toward people traveling with non-service animals.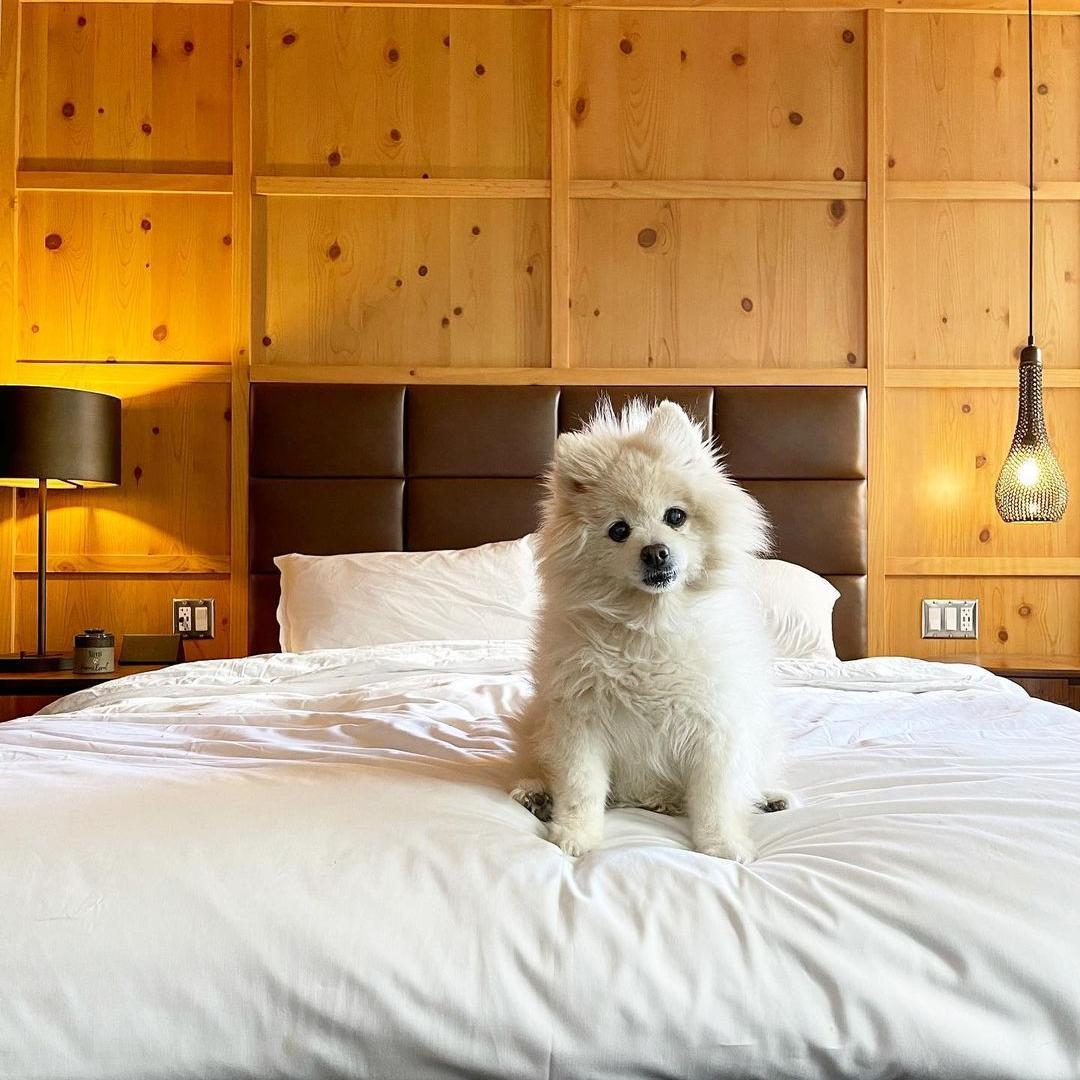 Things to keep in mind when traveling with your dog:
These Denver hotels welcome dogs, but there are plenty more that are also dog-friendly. Pet policies, including restrictions and costs, can change, so it's always best to confirm with the hotel.
Here's a look at among the best pet-friendly hotels in Denver, CO, in no particular order:
This section contains referral links. If you click through and take action, we may receive a commission, at no additional cost to you. 
Kimpton Hotel Born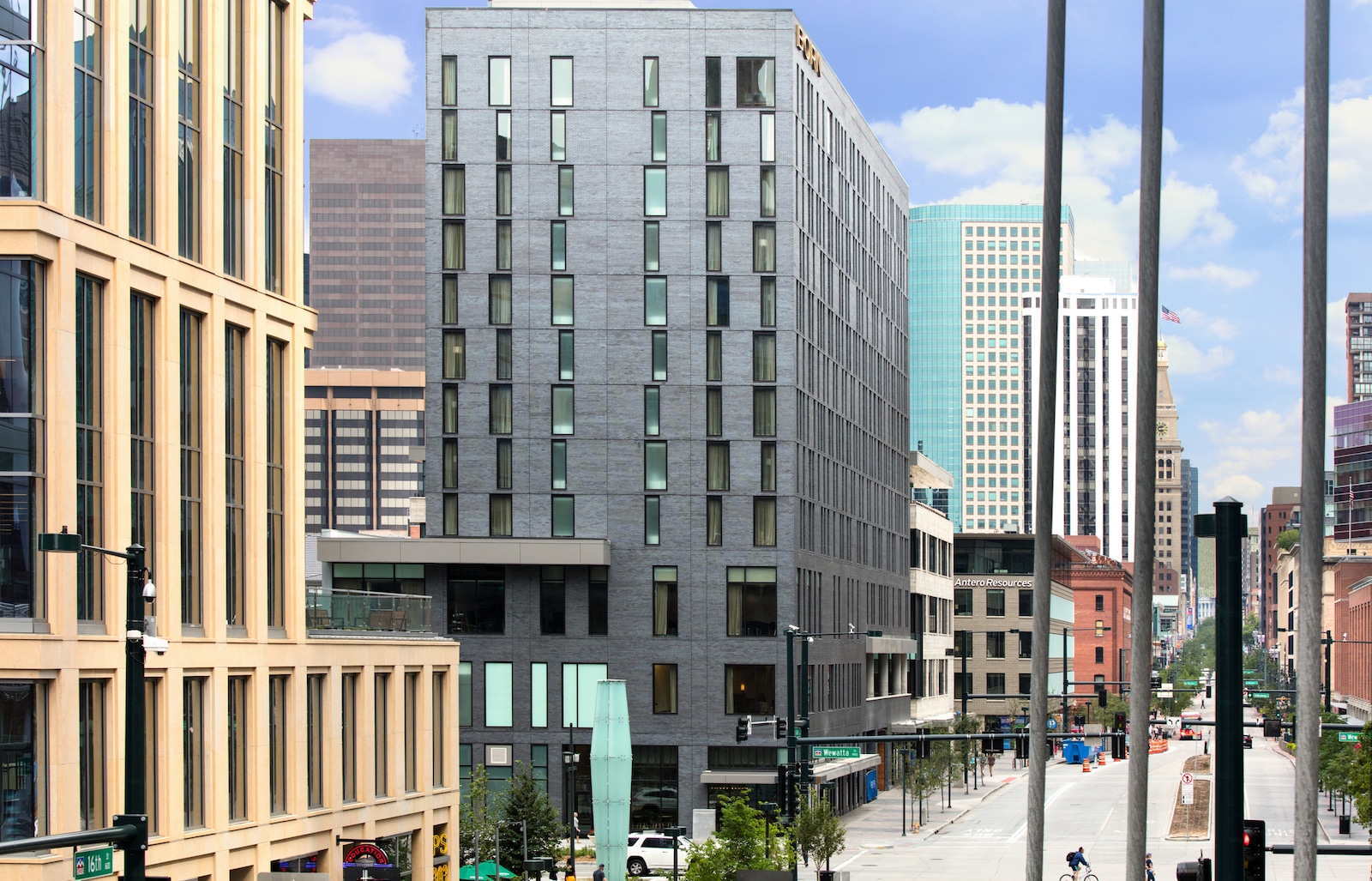 Kimpton Hotel Born is a great destination for art lovers traveling with a pet. A stay here means complimentary access to the Museum of Contemporary Art as well as local artists on display throughout the hotel. There is a hosted evening social hour in the lobby, as well as access to yoga mats and bikes (seasonally).
Dog Details: Similar to the Kimpton Hotel Monaco, Kimpton Hotel Born doesn't charge a pet fee. There are no size or weight limit restrictions either. There's a selection of hotel amenities and extras, including water bowls, mats, push bed loaners, and food. There are also disposable pick-up bags and a guide on local dog-friendly parks, restaurants, groomers, and pet boutiques.
Kimpton Hotel Monaco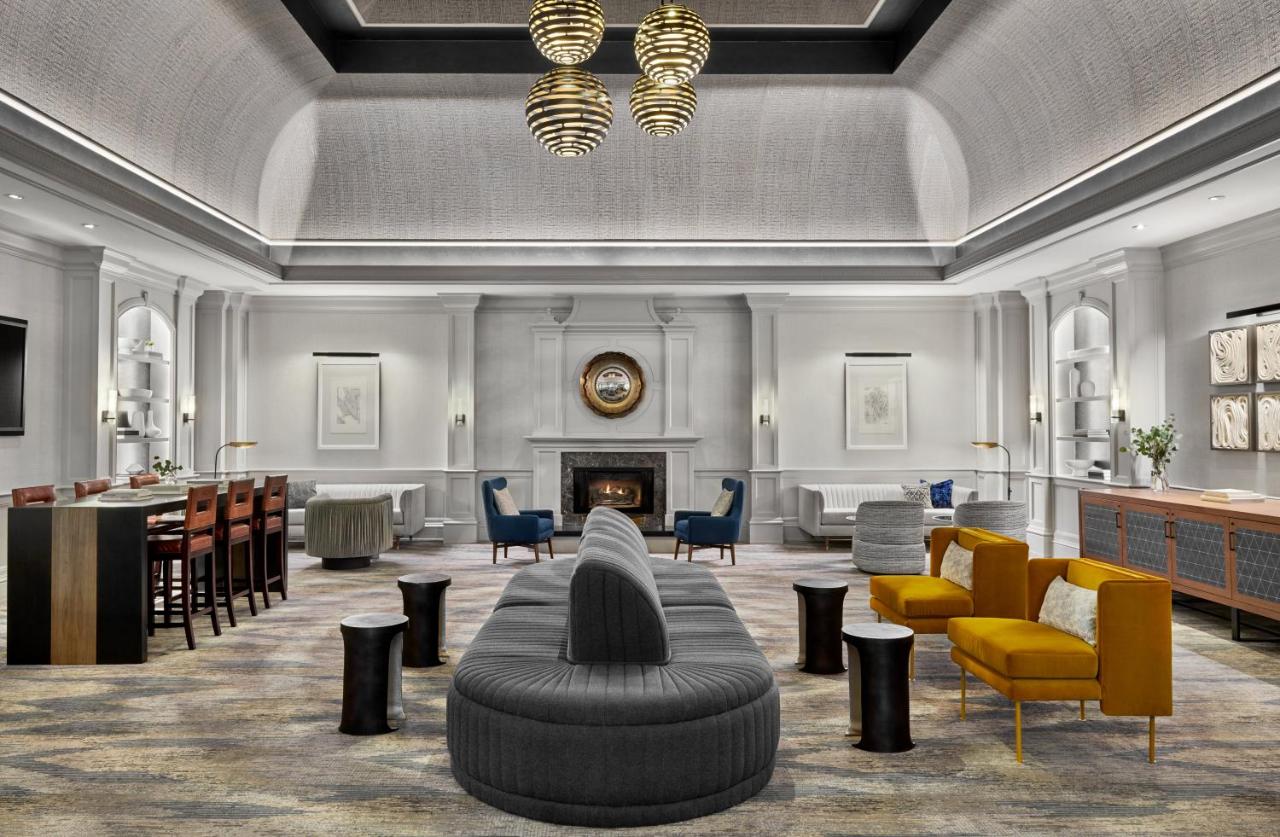 Kimpton Hotel Monaco is a pet-friendly hotel that offers guests an on-site fitness center, complimentary coffee, and tea service, and an on-site restaurant and bar.
Dog Details: This hotel is very welcoming towards your furry travel companions, having dedicated floors for travelers with pets. Kimpton offers a variety of perks to welcome your pet, including water bowls delivered to the room, disposable pick-up bags, and a concierge list of nearby pet-friendly restaurants, pet boutiques, and groomers. Door hangers alert hotel staff and guests that your pup is in the room.
Unlike many other hotels, Kimpton Hotel Monaco doesn't have any size or weight limit when it comes to your dog and has no limit on the number of pets allowed. Best of all, there is no charge for pets. The concierge is also ready to help coordinate additional pet services, such as dog walking, grooming, or pet sitting.
Hotel Teatro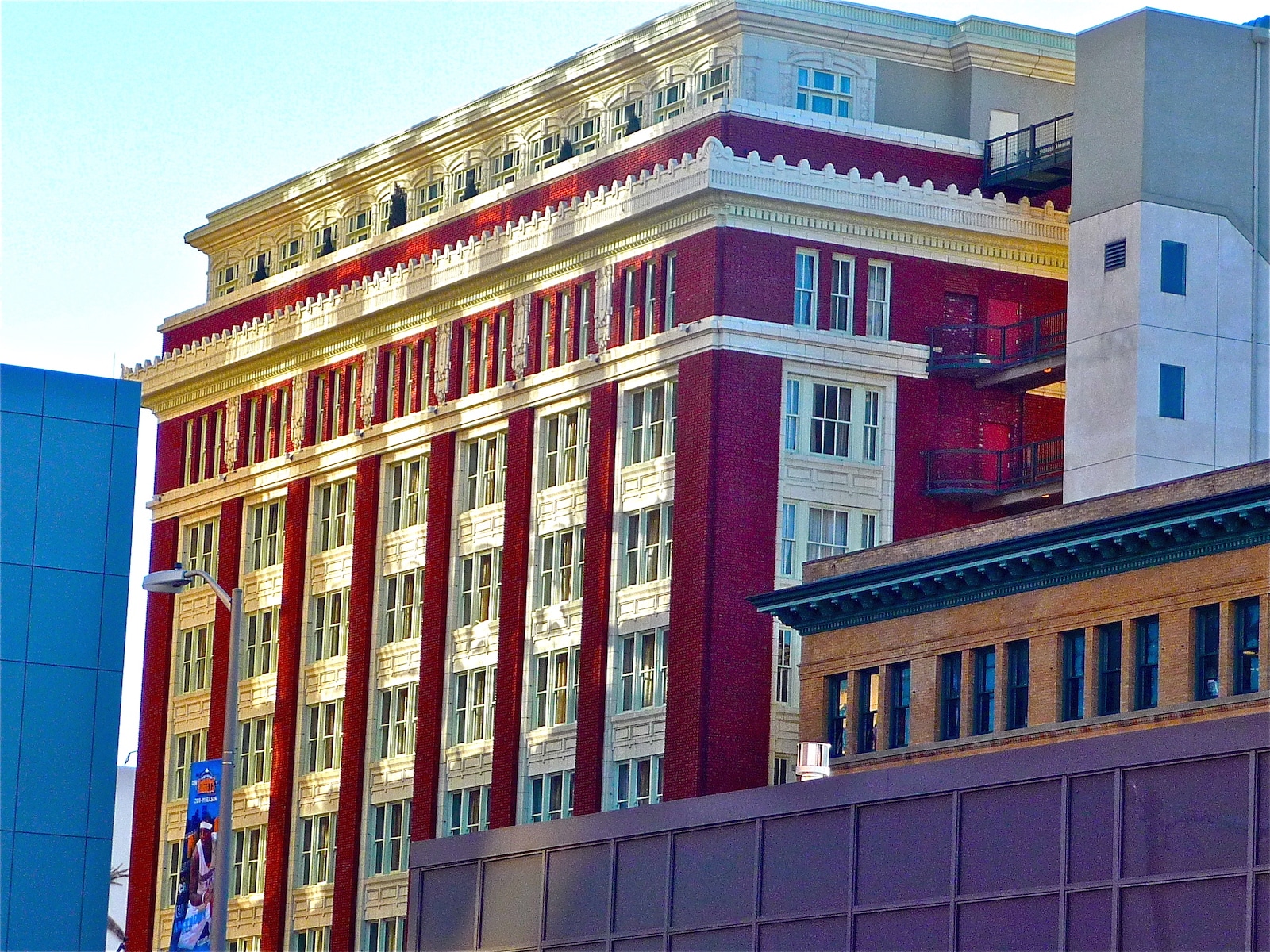 Hotel Teatro offers complimentary car service within 2.5 miles of the hotel, complimentary cruiser bicycles, and a 24-hour fitness center with indoor Peloton bikes.
Dog Details: Dogs stay for free here, and there is no breed or weight limit. Hotel Teatro was named "The Best Hotel in Colorado" in the book, Canine Colorado. The hotel team says they are a top pet-friendly hotel because they go out of their way to be extremely dog friendly.
Guests can grab extra treats or any necessities from the front desk, such as dog beds or a food and water bowl. You can find a blog post on their website sharing all of the favorite pet-friendly destinations nearby.
There can even be a "Pawdicure" arranged at a nearby pet spa, and the hotel works with a certified canine massage therapist located nearby, which provides special therapeutic services for dogs. Hotel Teatro guests can receive a discount off when shopping at Dog Savvy Boutique and Spa.
The Oxford Hotel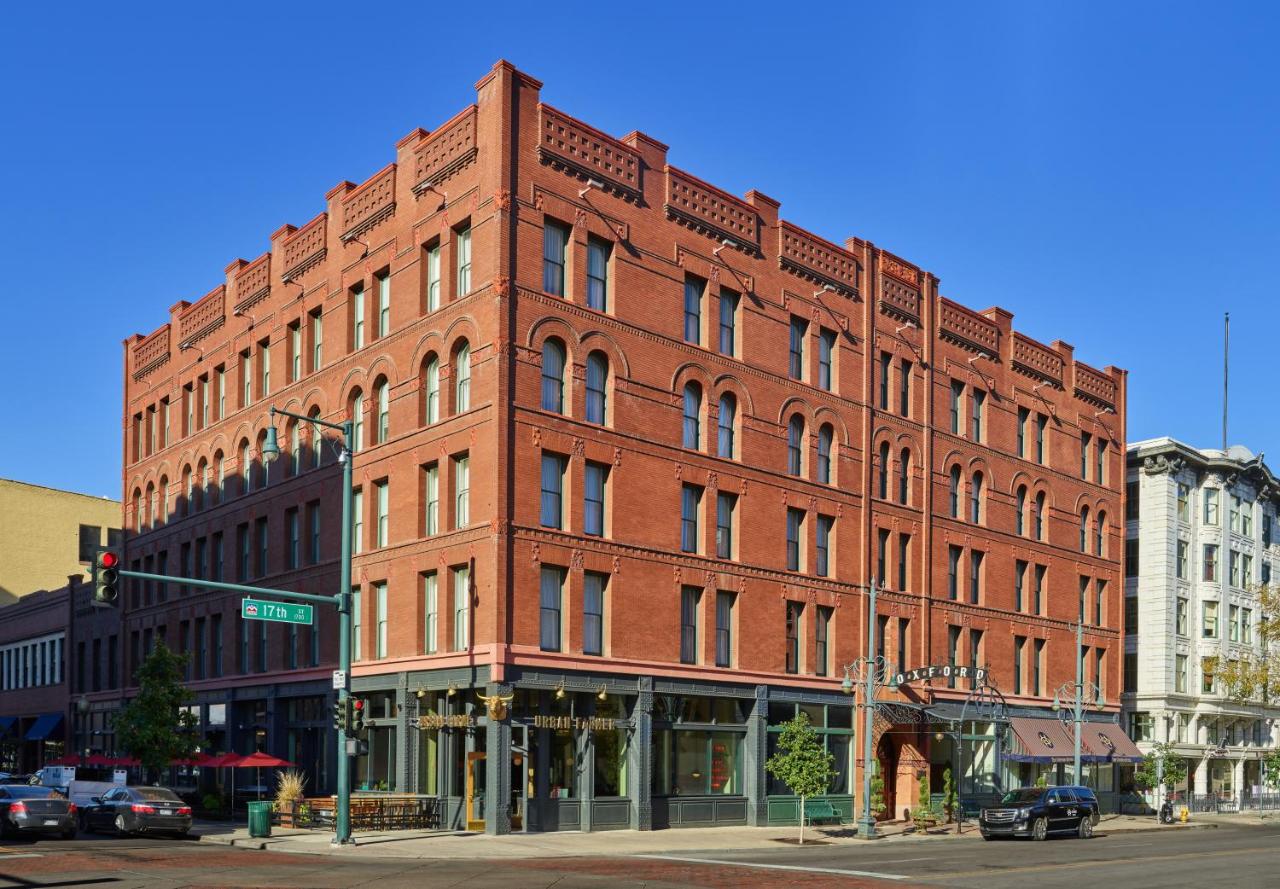 Guests staying at The Oxford Hotel can enjoy a credit at Urban Farmer or The Cruise Room per day, as well as courtesy transportation within a 2-mile radius of the hotel. The hotel also offers complimentary access to The Oxford Club Fitness Center and classes, all-day happy hour pricing at The Wild Denver, and coffee and tea available in the lobby.
Dog Details: The Oxford Hotel says they are proud to be a dog-friendly hotel in Denver. According to the website, the pet amenities follow new safety and sanitation policies.
There is a $50 pet clean-up fee (a one-time cost). The hotel only allows dogs up to 60 pounds. Once you let the hotel staff know you're bringing your dog, they will provide a water and treat bowl, and dog treats to the room.
The Crawford Hotel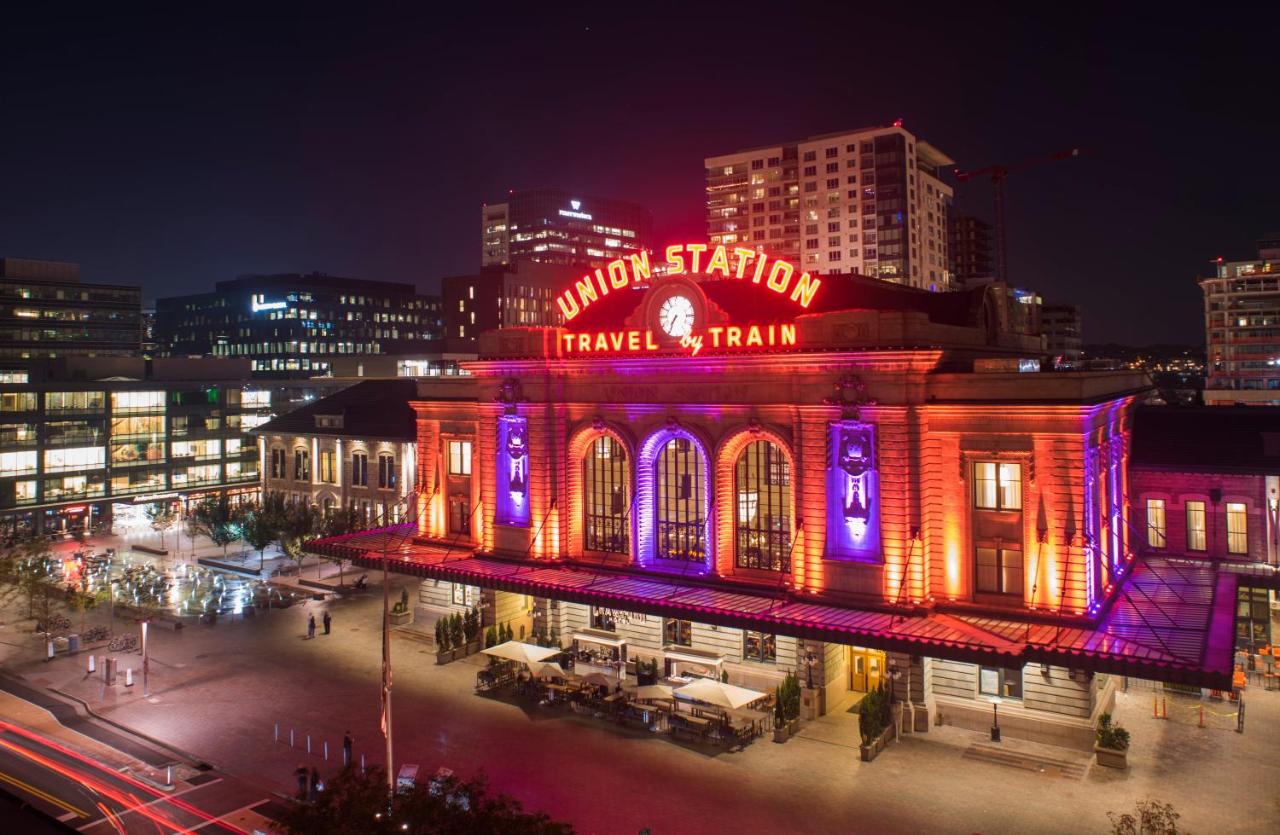 Guests at The Crawford Hotel have access to a gym, priority seating at Snooze, e-bikes, coffee, and courtesy transportation.
Dog Details: At The Crawford Hotel, the goal is to ensure your dog is as comfortable staying there as you are. Once the hotel staff knows you are traveling with a pet, they will provide a dog bed, waste bags, a chew toy, and matching bowls filled with locally-made dog treats, turn-down biscuits, and water.
There is a $50 per night charge per pet, as part of an extensive hypoallergenic assurance. Dogs up to 60 pounds are allowed.
the ART, a Hotel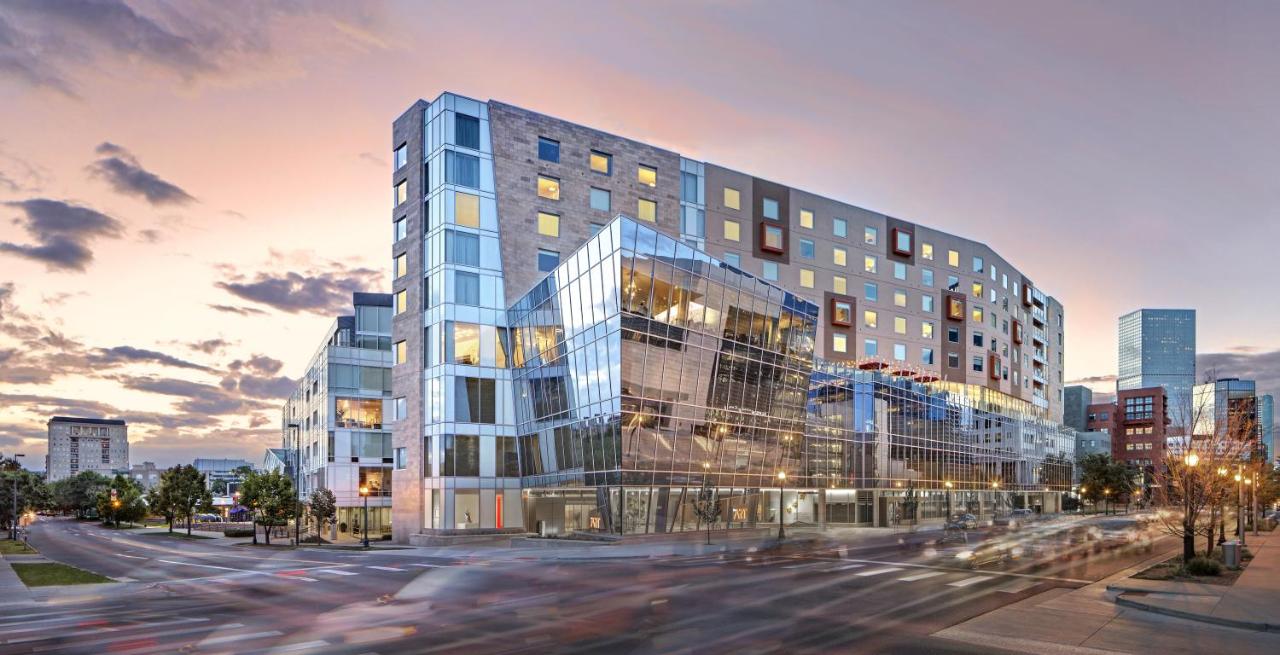 Appropriately named, the ART hotel has art throughout the rooms and hotel. Amenities include a daily credit at the on-site FIRE Restaurant and Lounge, a courtesy car available for rides within 2 miles of the hotel, and a fitness center.
Dog Details: The ART hotel permits dogs at no extra fee. Only two dogs are allowed to stay in each room and are required to be checked in at the front desk when you show up. Otherwise, if you don't register your pooch you're looking at a penalty of $250. The hotel notes that dogs can't be brought to any of the dining areas, and also must be leashed up everywhere except for your hotel room.
The Maven Hotel at Dairy Block
The Maven Hotel is a boutique hotel located at Dairy Block. Amenities include a drink at the front desk, a courtesy car, and discounts at the surrounding businesses (Poka Lola Social Club, Kachina Cantina, Deviation Distilling, Huckleberry's, and Blanchard Family Wines, to name a few).
Dog Details: At Maven, they say they know that dogs are part of the family, and they're happy to be a dog-friendly hotel in LoDo. There is a limit of two dogs per room with a 60-pound per dog weight restriction. There is a one-time dog fee of $50, but if there are stains or damage, there could be an additional cleaning fee applied.
The hotel offers dog treats available at the front desk as well as a detailed map of dog-friendly parks and other nearby places.
Sonesta Denver Downtown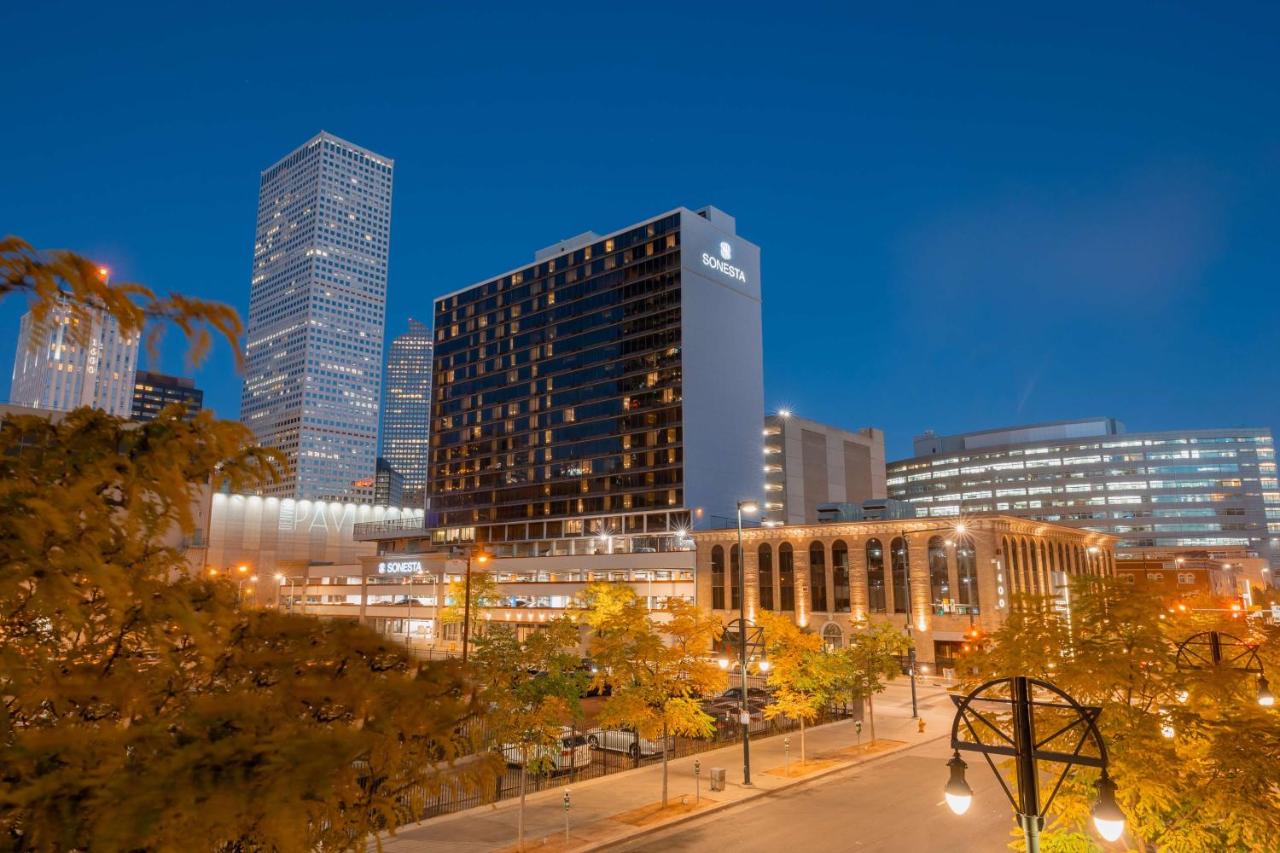 Sonesta Denver Downtown offers a seasonal swimming pool, fitness center, and an outdoor rooftop with 360-degree views.
Dog Details: Sonesta has a P.A.W.S. policy when it comes to dogs – Pets Are Welcome at Sonesta. Special dog amenities include treats at check-in, bowls, waterproof mats, and comfy dog beds. A welcome letter outlines a list of local dog-friendly recommendations.
Sonesta says they welcome "well-mannered dogs" with no breed or weight restrictions. There is a $75 per stay fee, and up to two dogs are permitted per suite.
Halcyon, a hotel in Cherry Creek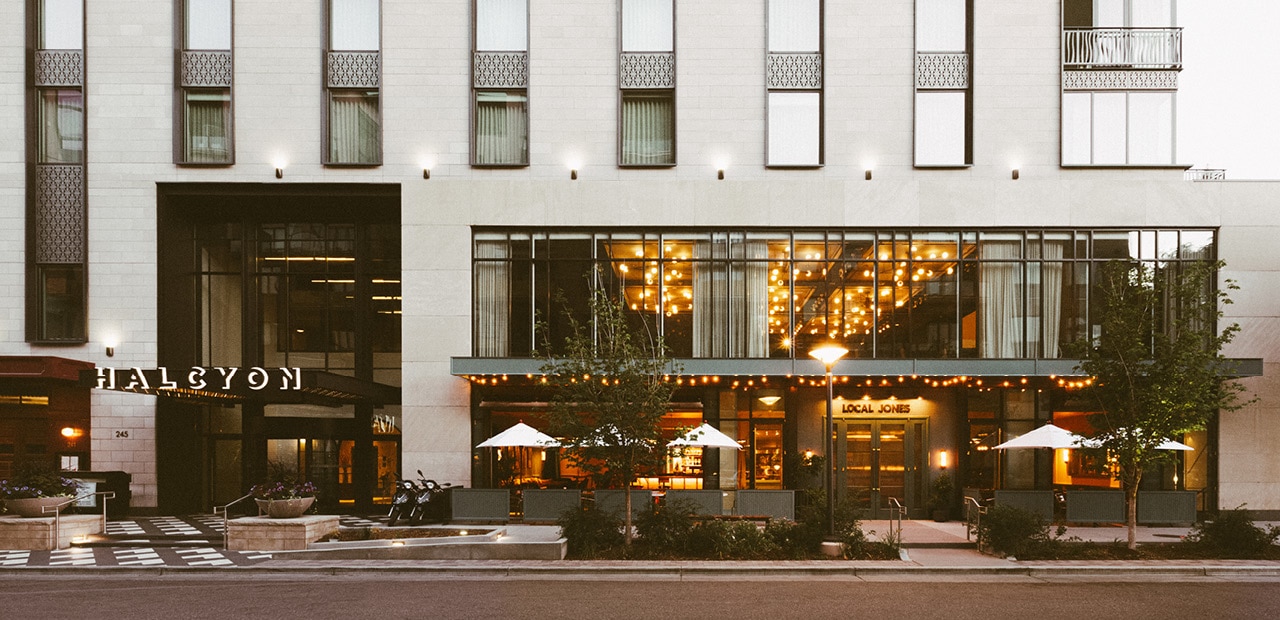 Halcyon guests have access to a Gear Garage, filled with complimentary outdoor gear to use during your stay. This may include snowshoes, cruiser bikes, Go Pro cameras, adventure kits, or even board games.
Dog Details: Halcyon says everyone deserves a vacation, including pets. The hotel provides homemade treats as well as gear for taking your dog for a walk around town. If you want an extra treat for your pup, just ask the Halcyon Host at the Kitchen Counter.
There is a $100 fee per stay for cleaning. Dogs must be less than 70 pounds.
Staybridge Suites Denver Cherry Creek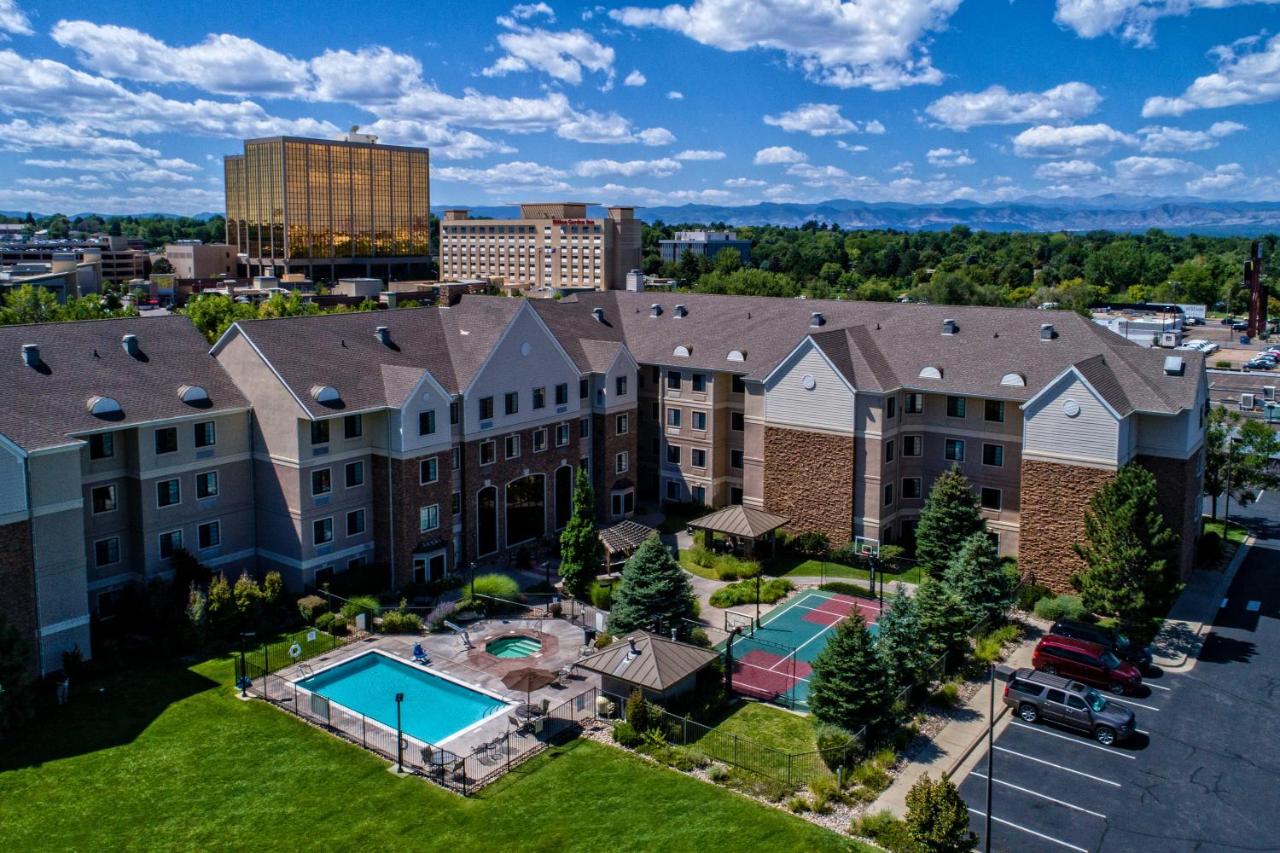 Staybridge Suites Denver Chery Creek has an outdoor heated pool, on-site fitness center, self-laundry facilities on-site, and complimentary hot breakfast for guests. The all-suite property means there is a fully equipped kitchen and soft in every room. This includes a stove, microwave, toaster, full refrigerator, dining table, silverware, glassware, plates, and a dishwasher.
Dog Details: There is a non-refundable fee of $10 per night, up to a total of $150 per stay. The weight limit for pets is 80 pounds or less. A pet agreement must be signed at check-in.
Staybridge Suites Denver Downtown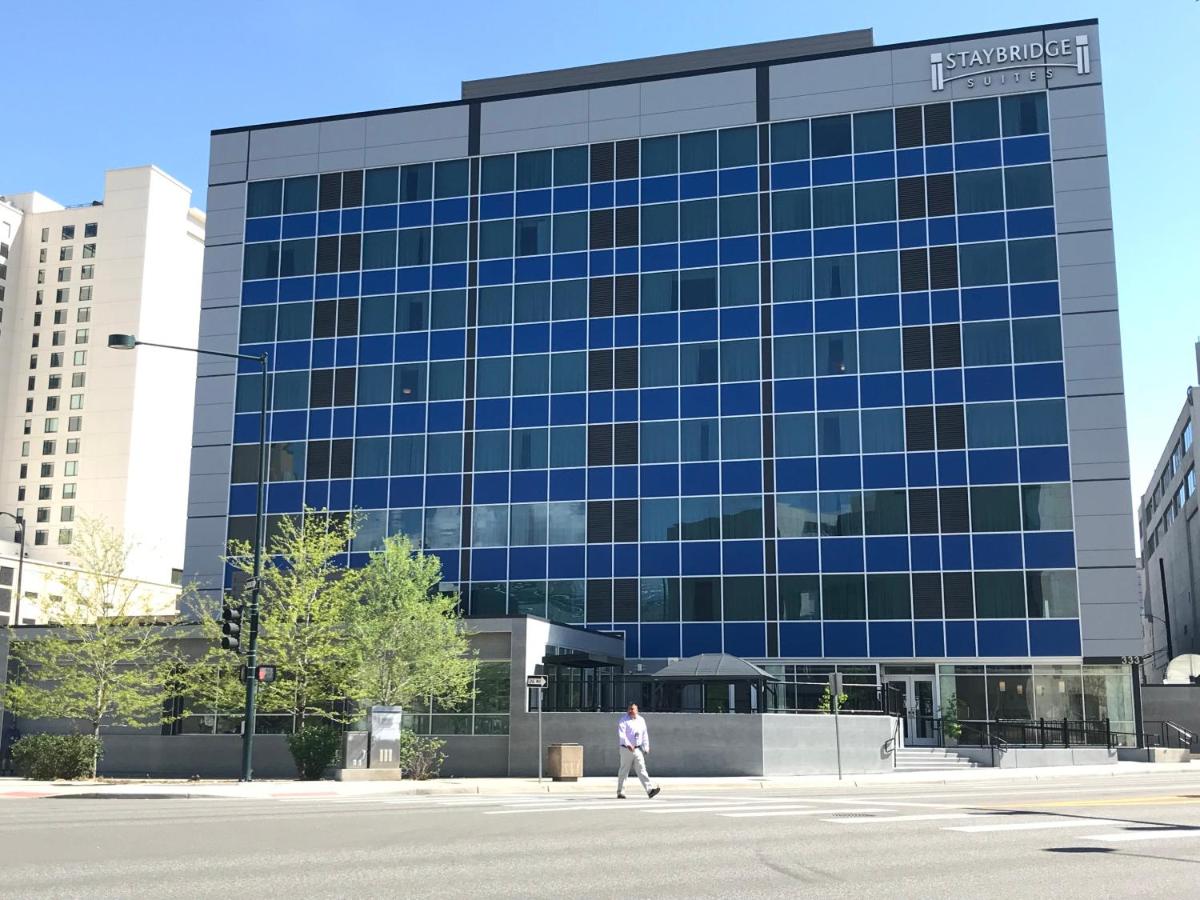 Staybridge Suites Denver Downtown is a smoke-free facility with an indoor heated pool, hot tub, and fitness center. Guests can enjoy a complimentary breakfast buffet as well as guest rooms with full kitchens. The outdoor area has picnic tables and barbecue grills.
Dog Details: Dogs are welcome in select rooms. There is a $75 per night pet fee. Vaccination records must be available upon request.
The Brown Palace Hotel and Spa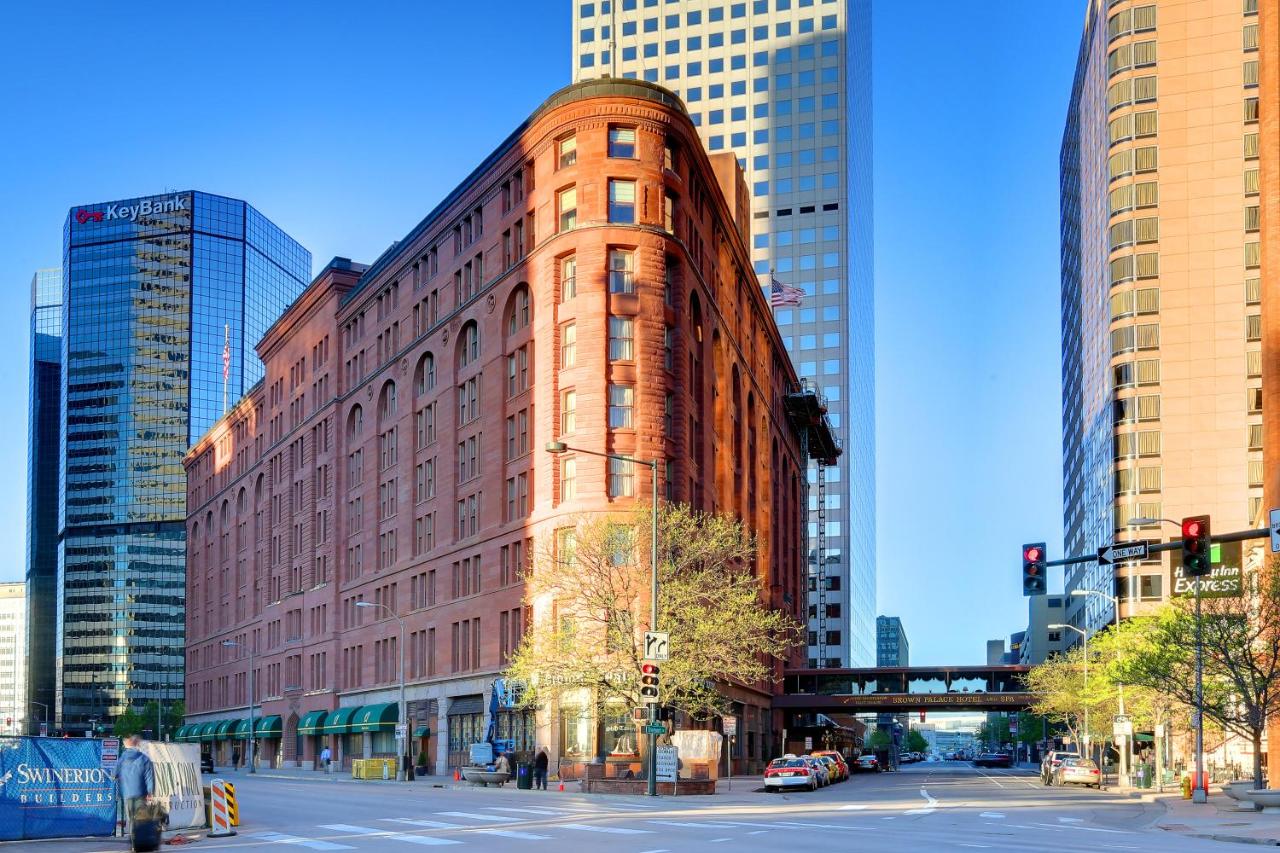 The Brown Palace Hotel and Spa was built in 1892 in the heart of Downtown Denver. There is an on-site exercise room and a variety of restaurants and bars offering everything from afternoon tea to a cigar bar.
Dog Details: There is a $125 non-refundable pet fee per stay. The maximum pet weight is 50 pounds.
The Source Hotel + Market Hall
Guests staying at The Source Hotel can enjoy access to the rooftop cold plunge and hot plunge pools, a brewery on-site, many restaurants and bars, and retail shops as well.
Dog Details: The hotel has a detailed dog policy, including pets not being allowed in any common areas, and guests must agree to pay for any necessary repair or cleaning charges. The dog must be less than 75 pounds, and there are no more than two dogs permitted.
The hotel asks that you let the staff know you are traveling with your dog at the time of reservation. The website offers popular dog-friendly destinations close by in RiNo as well.
The Curtis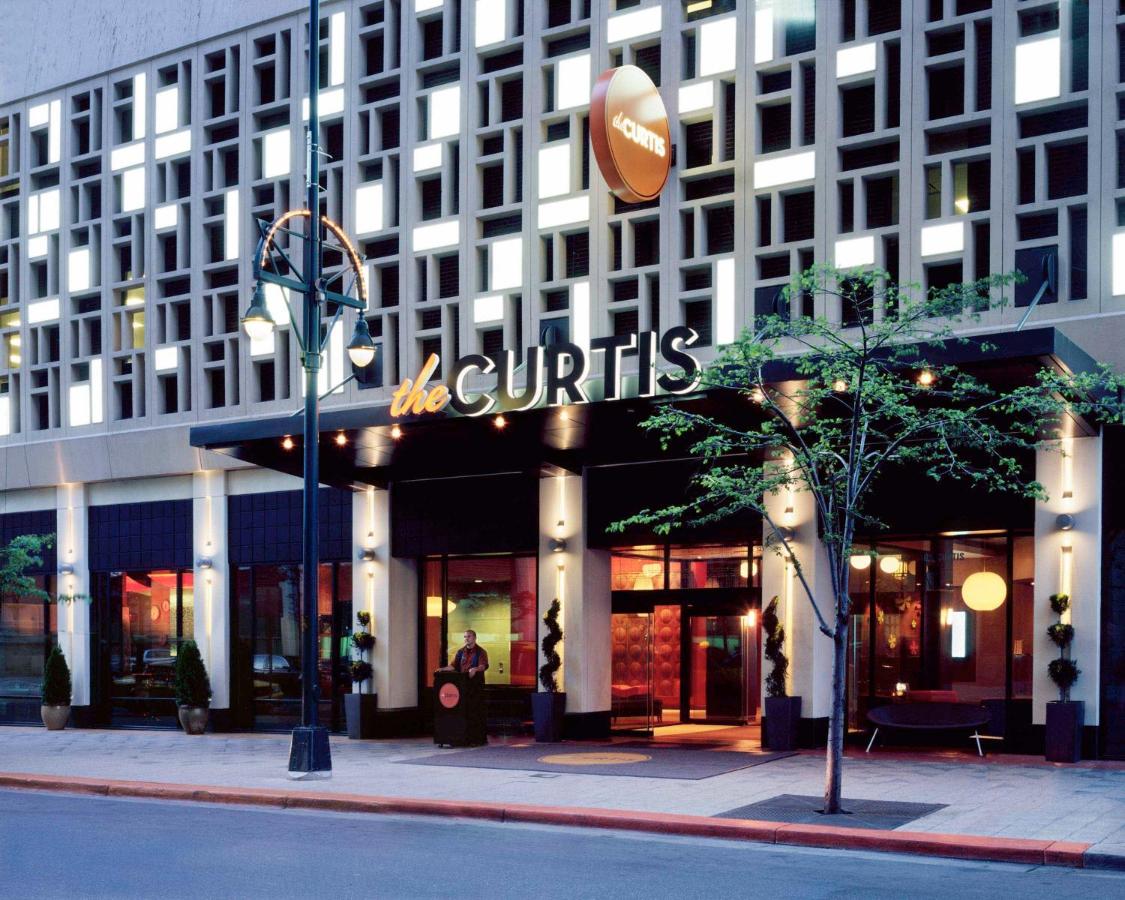 For those looking to explore Denver, The Curtis is located two blocks from 16th Street Mall. There is an on-site martini bar and restaurant, Starbucks, fitness center, and board games in the lobby.
Dog Details: Guests can bring two dogs to this hotel. There is a $25 per day cleaning fee with a maximum of $50 per stay.
MOXY by Marriott Denver Cherry Creek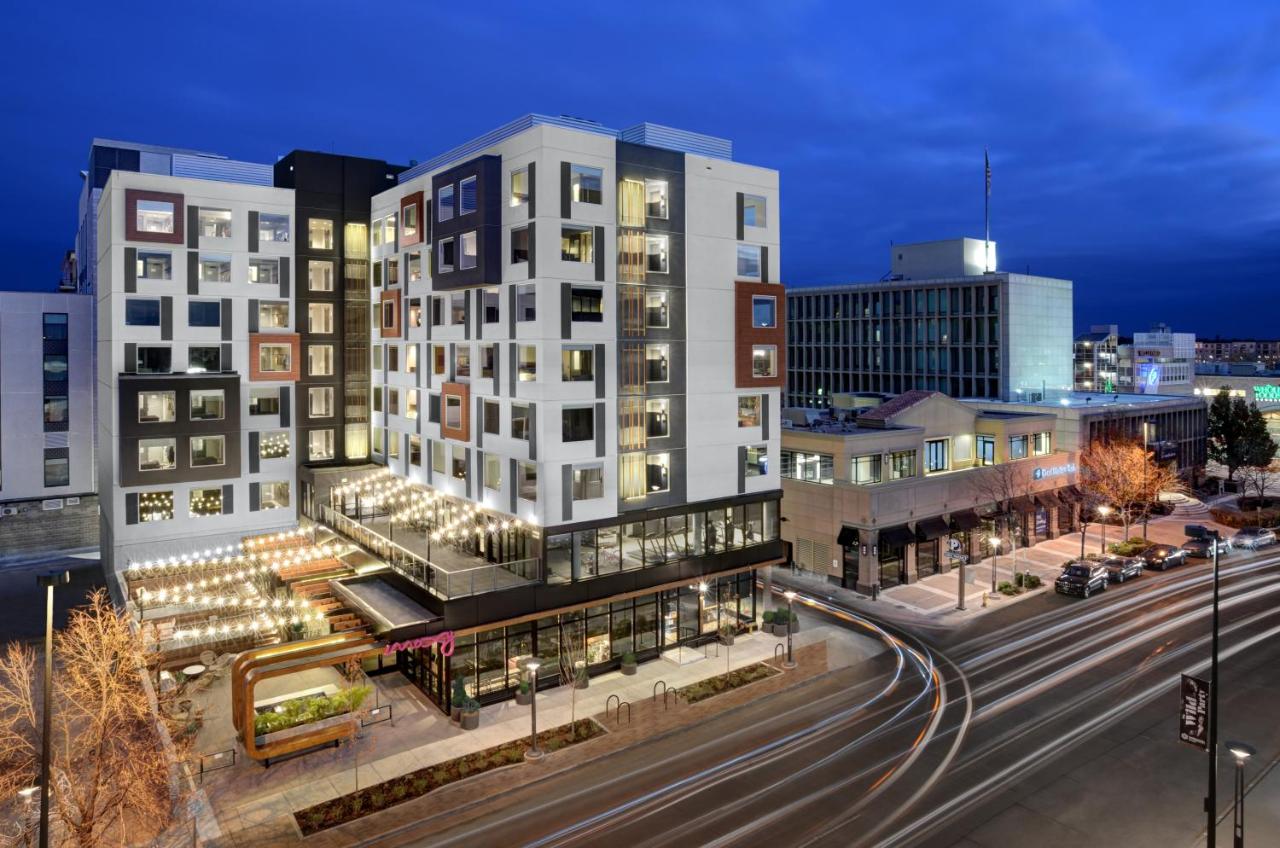 MOXY Denver Cherry Creek offers an outdoor beer garden and the use of complimentary bikes to enjoy the surrounding area. The hotel has a Moxy Bar on-site for dining and 170 rooms to choose from for lodging. There's a fitness center, an outdoor patio with a fireplace, and even a ping pong table.
Dog Details: There is one dog allowed with a 60-pound maximum. A $100 non-refundable fee will be charged.
Hyatt Regency Denver Tech Center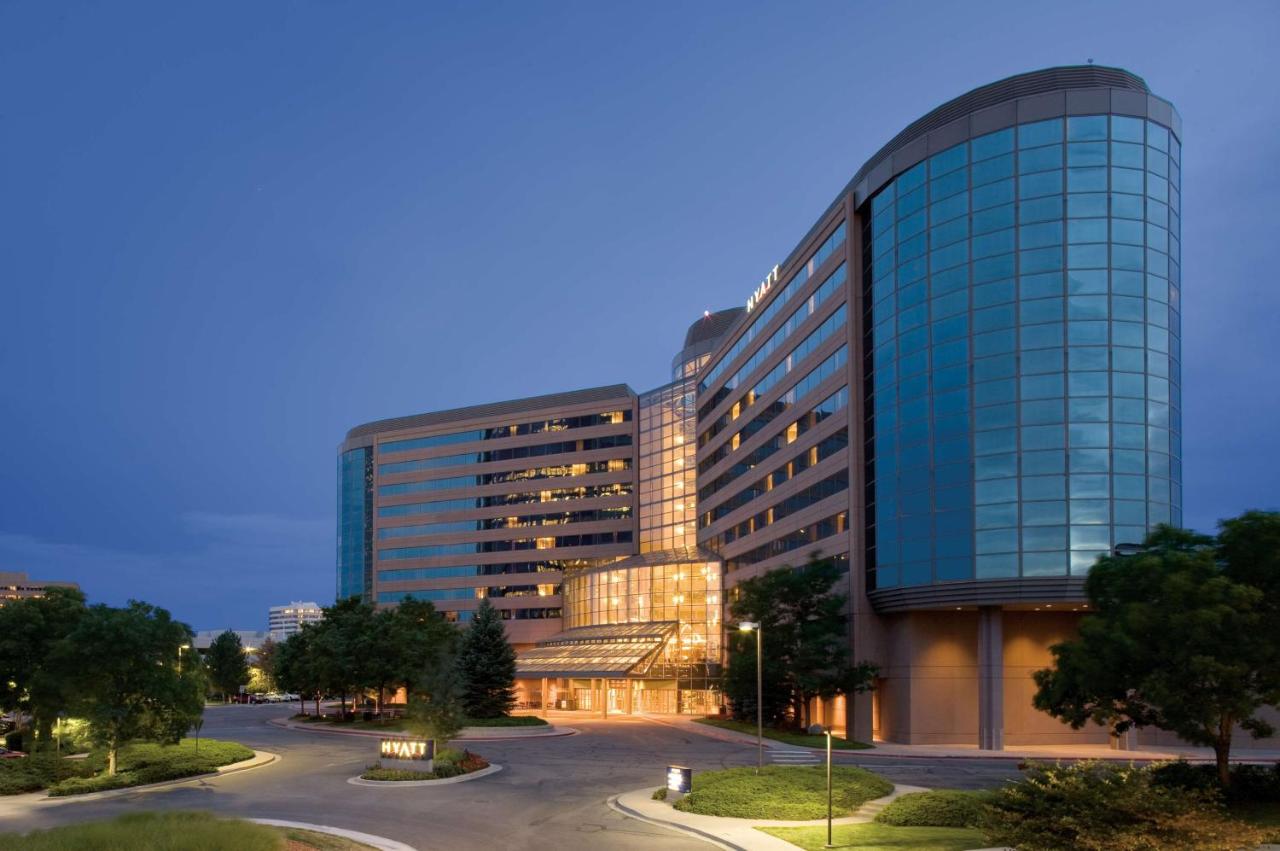 Hyatt Regency Denver Tech Center is located near downtown Denver, close to the Belleview light rail station. The hotel offers an indoor pool, fitness center, restaurant on-site, digital check-in, and laundry service.
Dog Details: The fee is $100 per stay for six nights or less. Seven days or more means an additional $100 deep cleaning fee. Dogs must weigh less than 50 pounds. There may be two dogs in the room if the combined weight is less than 75 pounds.
If traveling with a dog, reservations must be made at least three days in advance of arrival. Your dog must be walked in the designated "dog walk" area, and the hotel asks dogs to be in their guestroom by 9:30 pm. A specific dog door hanger must be placed outside the guestroom.
These hotels give travelers an opportunity to explore Denver, or locals a fun staycation, without leaving their furry friends at home. Check out these tips for hiking with your dog if venturing onto the trails of Colorado.
If you'll be visiting The Olympic City on your travels, book a room at one of Colorado Springs's dog-friendly hotels.