The Museum of Contemporary Art Denver inspires visitors of all ages and backgrounds with its rotating exhibits, special events, and educational programs. Discover local, national, and international artists spread amongst five gallery spaces on two floors.
Bright colors, natural light, and sleek floors feed the space and create an atmosphere that invites curiosity. Floor-to-ceiling windows overlook the city which serves as a living background to the still paintings and sculptures throughout the museum.
Learn about contemporary artists and explore their work while sipping a coffee on the rooftop café. A gift shop, educational classrooms, and a museum library complete the space, offering something for everyone.
History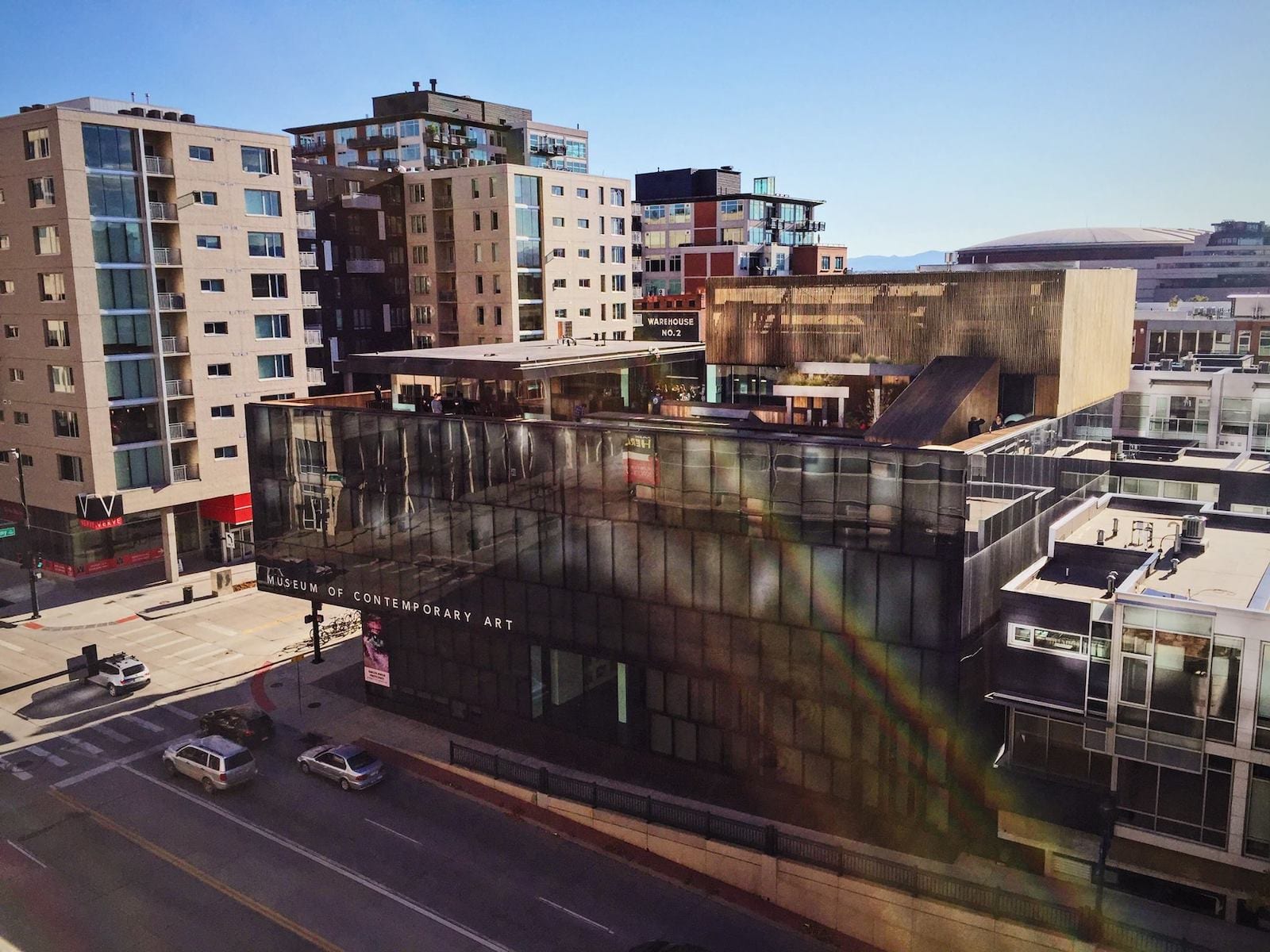 Founded in 1996, the Museum of Contemporary Art is the first of its kind in Denver, providing locals and visitors with a permanent place to view contemporary art from around the world. Before it opened on the streets of Platte Valley where it lies today, the museum was housed in a renovated Sakura Square fish market.
For seven years, the Downtown Denver fish market held priceless art by contemporary artists and served as a historic background to the modern art scene. In 2003, the museum received a gift. Mark Falcone and Ellen Bruss donated a piece of land in Denver's Platte Valley region, allowing the museum to change locations and increase its space.
Construction took several years, and it was 2007 before the 27,000 square foot museum opened its doors. Today, the museum is visited by hundreds of thousands of people every year
Exhibitions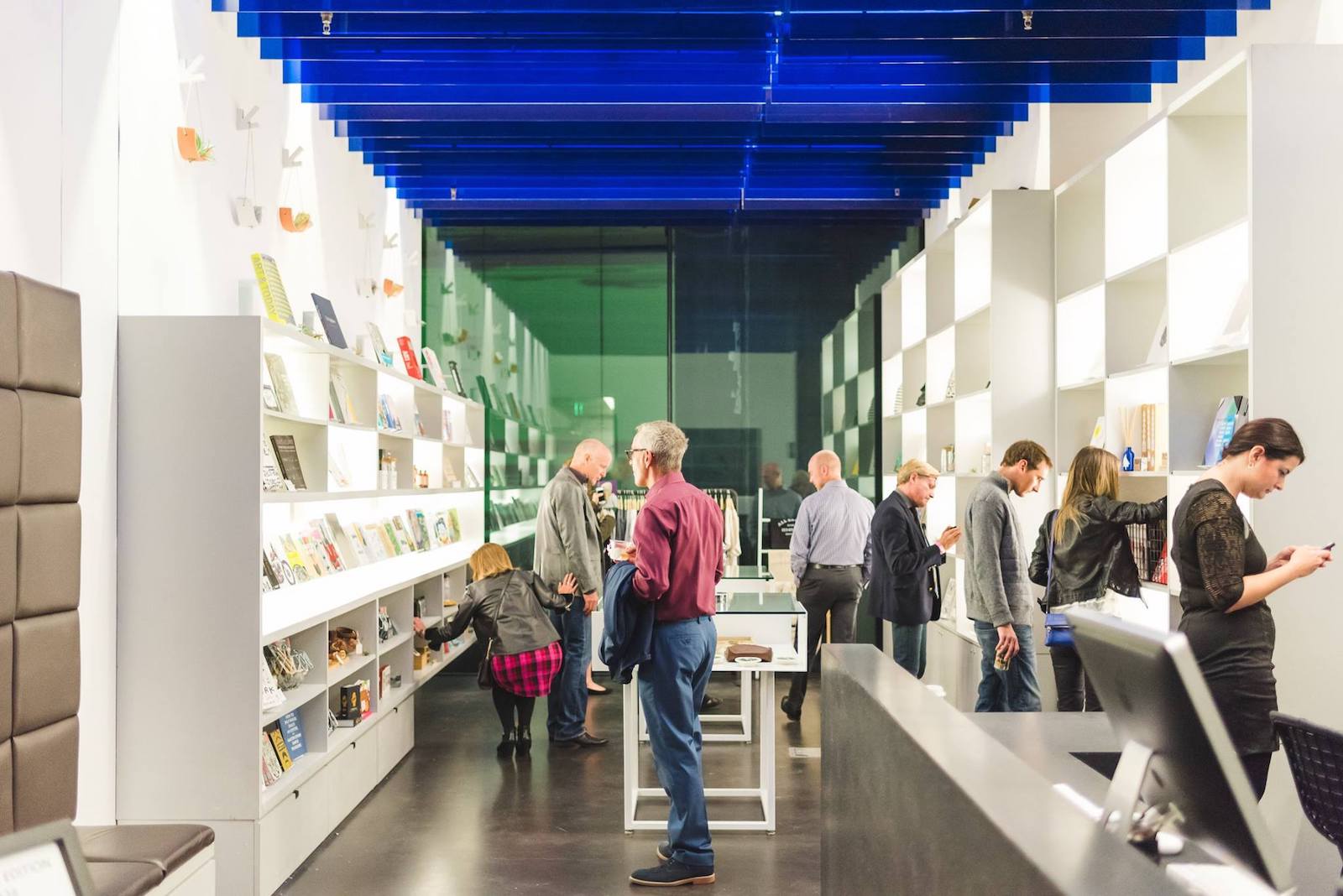 Things at the Museum of Contemporary Art are always changing. The museum prides itself on rotating exhibitions every few months, so that each time you visit it's a different experience. Exhibitions change 3-4 times every year and are always booked two to three years in advance. It's a unique way to showcase artists and encourage visitors to return throughout the year.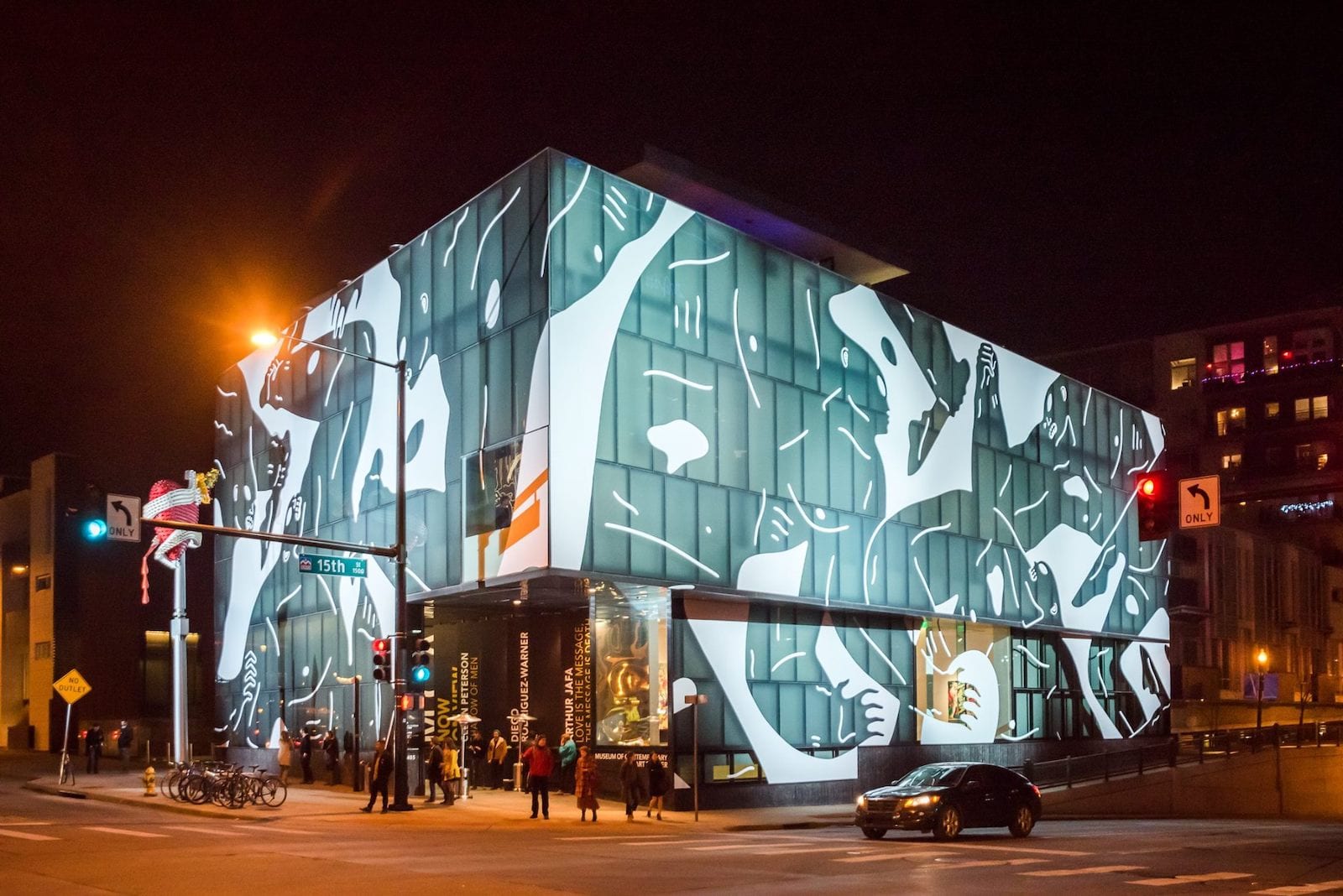 Details
Address: 1485 Delgany St, Denver, CO 80202
Phone: 303-298-7554
Season: Year round
Website: mcadenver.org