Note: This museum is temporarily closed and set to open sometime in 2021. Check their website for opening updates.
The Ouray Alchemist Museum is one of the most popular places to stop in Ouray, thanks to its extensive collection of medical and pharmaceutical products dating back to 350 B.C. The museum focuses on Wild West and Colorado pharmacy-related items, including a replica of a frontier drugstore as well as some of the oldest prescriptions in the state.
Visiting the Museum
The Ouray Alchemist Museum is located within the town of Ouray, behind the recently renovated and restored Aspen Drug store, which was established in 1888.
Owners Curtis and Nancy Haggar are pharmacists by trade and have a passion for personalizing tours and bringing stories of the olden days' medical world to life. It should be mentioned that while there is an individual admissions fee to enter the Ouray Alchemist Museum, it isn't very costly.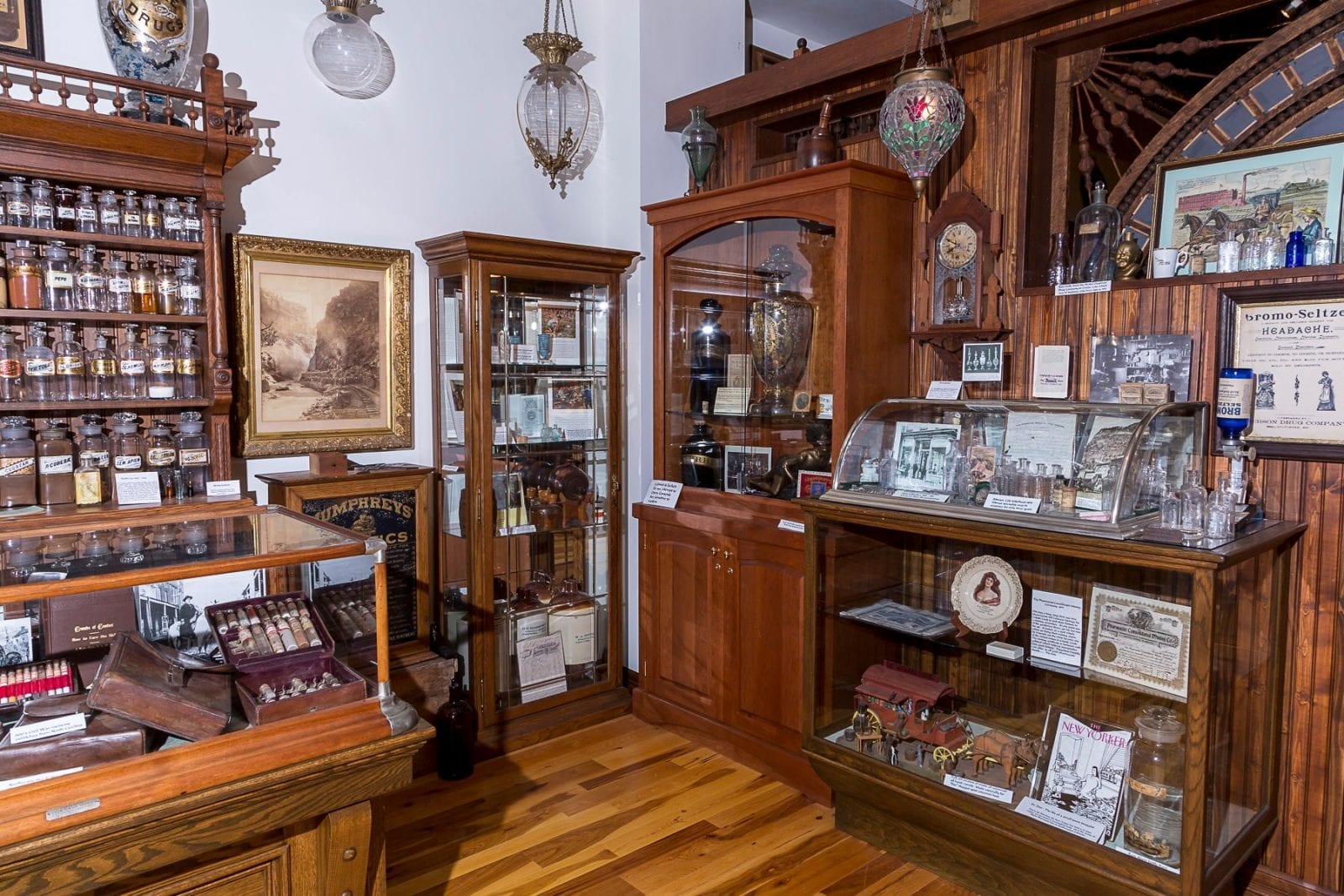 The museum can only be visited during the summer by scheduling an appointment, and due to limited space within the building, it's best to call ahead. There's also a gift shop in the front of the store that sells antiques, t-shirts, art, jewelry, collectibles, old-time candy, and over-the-counter pharmacy items.
If you're visiting Ouray, Colorado, and want to brush up on your medical history, stop by the Ouray Alchemist Museum for a trip back in time!
Details
Address: 533 Main St, Ouray, CO 81427
Phone: 970-325-4003
Season: Summer | Call ahead
Hours: 10 AM – 1 PM (usually)
Admissions fee: Yes
Website: ourayalchemist.com