Recently opened in the spring of 2020, the Ouray Via Ferrata is one of Colorado's newest exciting Via Ferrata courses. This type of outdoor adventure has been popular in Europe for decades, but in recent years, the trend has made its way to the United States.
The "iron way," as it's called in English, is a thrilling combination of rock climbing, traversing, and grappling that uses natural formations along with ladders, bridges, rungs, and steel cables to assist in traveling across cliffs.
The Course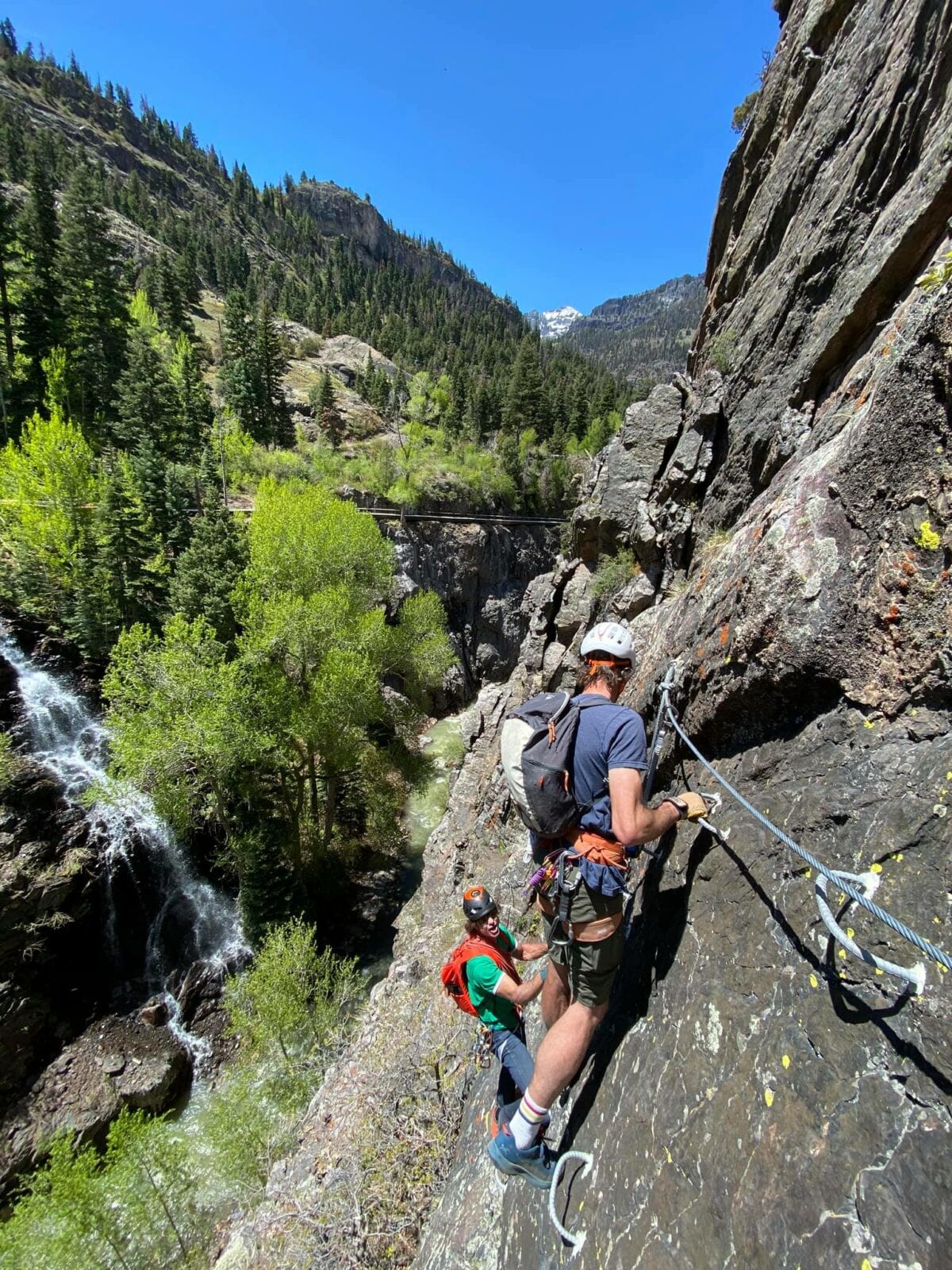 The Ouray Via Ferrata course starts at the Ice Park Loop trail near the south of the New Funteer access trail. It travels across the Uncompahgre River, turning north, where it concludes after passing the Upper Bridge.
A continuous safety cable accompanies every part of the journey and the route has different sections that include narrow ledges, rungs across rock walls, and going up and down rock structures.
Providing visitors with a fun outdoor adventure as well as an excellent form of physical exercise, the Ouray Via Ferrata is great for those who love pushing themselves past their comfort zone.
Details
Address: 735 Main St, Ouray, CO 81427
Phone: 970-325-4925
Season: Spring – Fall | Closed after October 31
Hours: Daily | 8 AM – 4 PM
Requirements: Must be 62″ or taller
Website: ourayviaferrata.org