This wilderness area is named for the Lizard Head Peak, which is a 13,113 feet towering column of rotten rock. Lizard Head Peak is often overlooked because it is surrounded by more prominent mountains.
The Lizard Head Wilderness now has over 41,000 acres of land, located within the Uncompahgre and San Juan national forests. It was designated as a wilderness area by the U.S. Congress in 1980. The United States Forest Service is the Lizard Head Wilderness' governing body.
Activities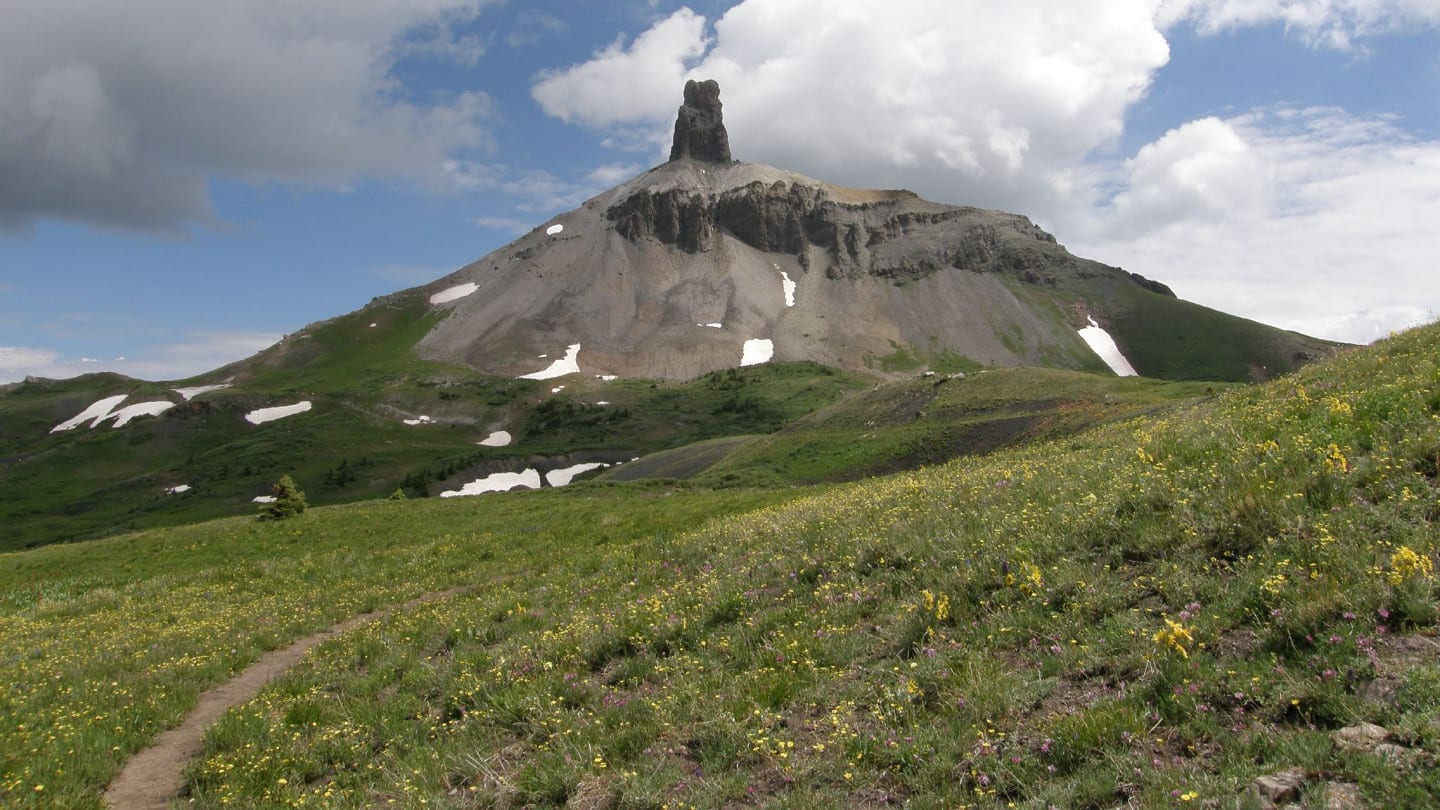 Amongst these mountains are three fourteener peaks known as Mount Wilson, Wilson Peak, and El Diente. These peaks are known for being difficult climbs and are recommended only for the most experienced mountain climbers. In fact, the Lizard Head Peak was voted one of the most difficult and dangerous climbs in Colorado.
Because of this, hikers are advised to take caution when climbing the peaks of the wilderness.
Getting There
The closest town to the Lizard Head Wilderness is Telluride. It can be accessed from the north via several trails such as the Lizard Head Rock of Ages, Elk Creek, or Woods Lake trails. These trails can be reached by departing south from the town of Telluride onto State Highway 145 and onto Vanadium.
Details
Nearby Towns:
Phone: 970-874-6600
Season: Year-round
Established: 1980
Management: USFS
Website: fs.usda.gov/…