Located east of Pagosa Springs in the San Juan National Forest, Opal Lake is an extremely scenic natural body of water in Archuleta County, Colorado. Opal Lake sits at 8,400 feet above sea level and welcomes visitors primarily from May to October. To see the lake, access is open by foot or horseback along the Opal Lake Trail.
The hike is considered family-friendly and features everything Colorado has to offer with aspens, evergreens, and scraggy mountain peaks surrounding the clear green-blue water.  Please note that there is another Opal Lake located in the San Isabel National Forest near Leadville as well as several other Opal Lakes in states like Washington, Oregon, and Michigan.
Opal Lake Access
The Opal Lake Trailhead parking lot is an isolated part of the San Juan National Forest, with significant travel on rocky, dirt roads required. Parts of the road may be covered in water and ice in the early or late seasons, but the route is well maintained and is likely to be closed if conditions are unsafe.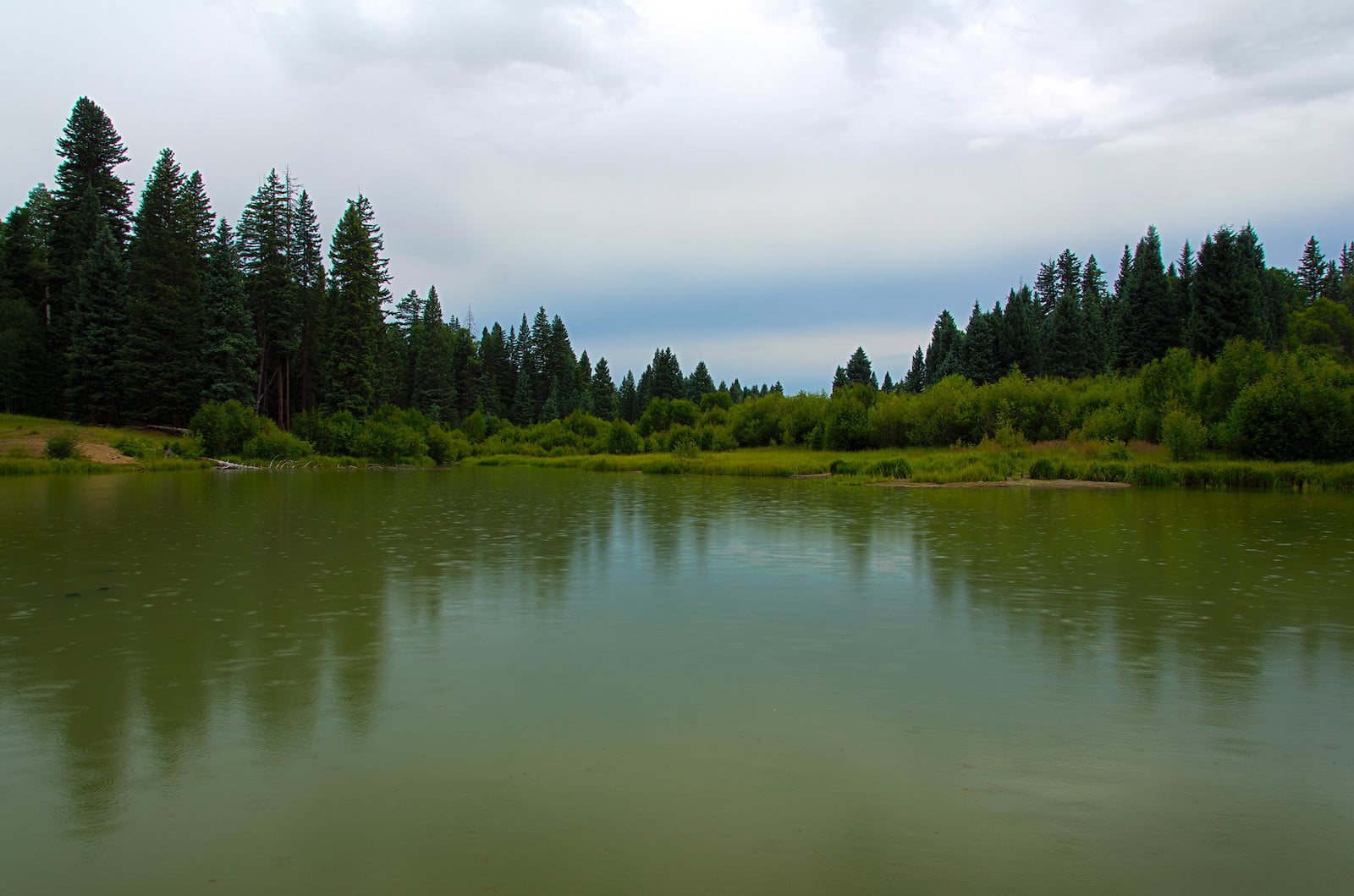 Despite its remote location, the Opal Lake Trail #564 is one of the most popular day hikes in the area, with significant traffic and possible crowds in peak seasons. Allow for one hour of travel time from Pagosa Springs to the trailhead.
There are no bathrooms or facilities in the Opal Lake parking lot and visitors should be prepared to leave no trace. At the trailhead, the US Forest Service maintains a board of rules and regulations, and visitors may be required to register their hike with the provided materials.
Activities
From the parking lot, Opal Lake can be found 1.2 miles into the wilderness along the Opal Lake Trail, for a round trip hike of approximately 2.4 miles. The trail begins with a 0.75-mile moderately steep climb, before leveling out for the final ½ mile to the shore. From Opal Lake, hikers can also continue onto Fish Creek Trail to further explore the wilderness area.
Along the way, the hike to Opal Lake features seasonal wildflowers, stream crossings, plenty of shade, aspen groves, and stunning mountain views. The lake is frequented by geese and other birds and visitors may also encounter free-range cattle.
Details
Trailhead Address: Opal Lake Trailhead, Pagosa Springs, CO 81147
Phone: 970-264-2268
Season: May – October
Hours: 24/7
Fees: None
Map: Opal Lake (JPG)