Sawpit is a tiny San Miguel County town located just northwest of Telluride. The 2000 census recorded Sawpit's population at 25, making it the third smallest incorporated town in Colorado.
There's a general store in town, the Sawpit Mercantile, which sells gas, liquor, natural foods and general necessities. The elevation is 7,592 feet. Sawpit is in San Miguel County.
History
Originally named Seymour, Sawpit was founded in 1892 as a stop on the Rio Grande Southern Railroad. As miners flooded the region, lumber was needed to fuel the growth and a sawpit was built.
The town was incorporated in 1897. The original Sawpit Store was built in the 1920s and has since served a variety of purposes.
Recreation
Read about the camping near Telluride, Ophir and Rico.
Accommodations
Activities near Sawpit
Federal Lands:
Hot Springs:
Ski Areas:
State Parks:
Towns:
Transportation:
Waterfalls:
Latest in Sawpit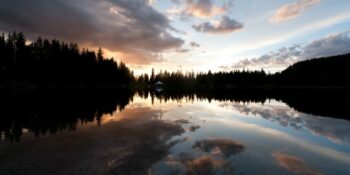 Telluride is one of Colorado's most beloved mountain towns and most secluded. Throughout the warmer spring,…