Deckers is a tiny village surrounded by thick forest and rolling hills, known for its world-class fly-fishing. There are only a few shops in town, a general store, a fly shop and some lodging. Most of the tourists are in town to catch fish. It's located about an hour and a half southwest from Denver.
South Platte River offers about a twenty mile stretch of easy access points for fishing by town. You can definitely haul in some fat rainbow and brown trout here. Camping, biking, hiking and sight-seeing are also popular activities around Deckers.
Main Attractions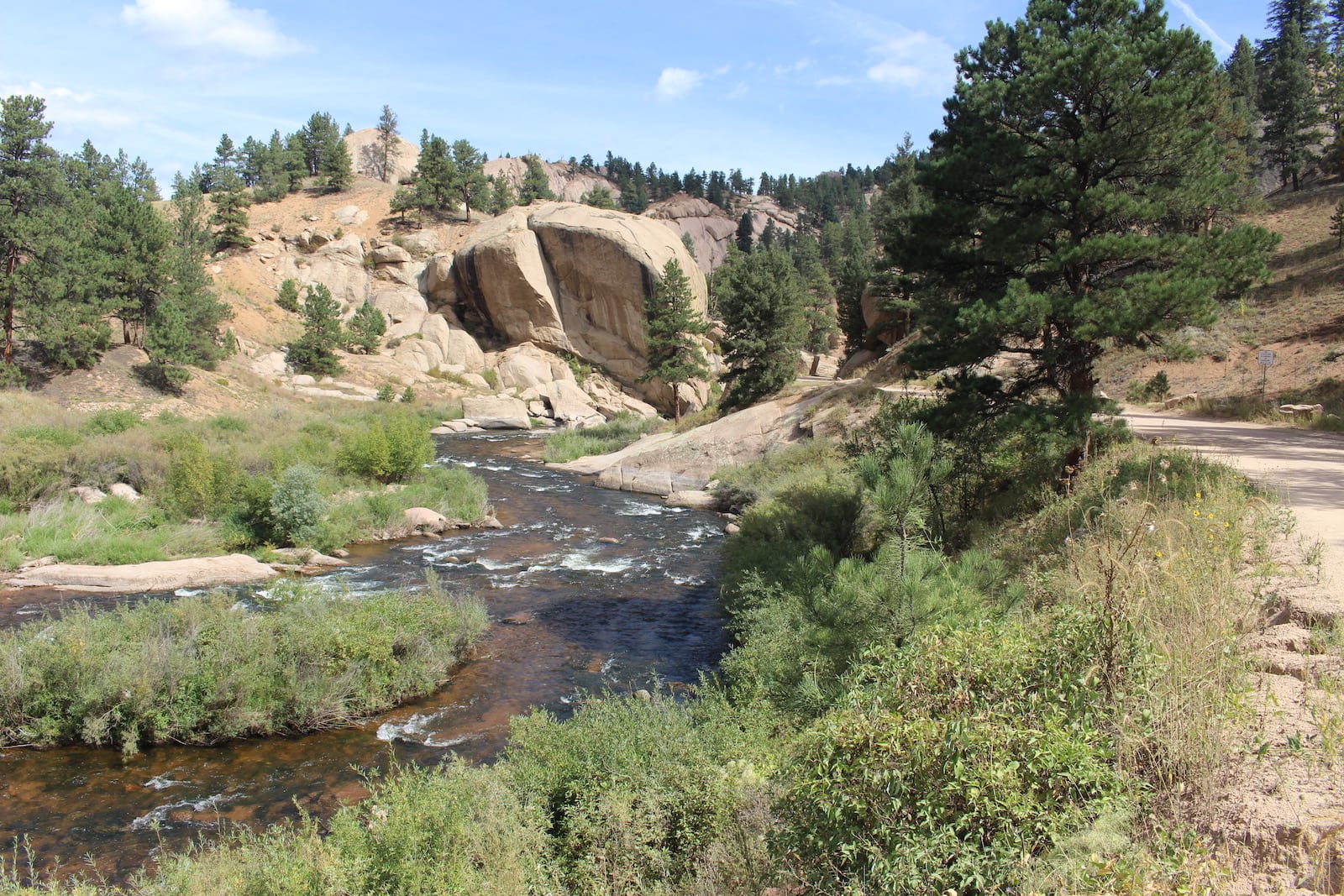 South Platte River – The stretch of river near Deckers is a world-class fishing spot. You can follow it southwest to Cheesman Lake, not far from town, for additional fishing opportunities in the lake. In addition to fly fishermen using the river year round, each summer you'll find tubers floating the South Platte.
Recreation
Camping:
There are several Pike National Forest campgrounds exist along Co Highway 67 both south and north of town. There is also some limited free primitive camping within the forest around town, however it's a bit tricky to find.
Read about Camping near Deckers and Sedalia, b/w Denver and COS on Highway 67.
Fishing:
South Platte River runs past town and is excellent trout waters. It's especially popular for fly fishing, though you'll find sections open to traditional rod bait fishing. The section closest to Deckers permits artificial flies or lures only. Following the river north past Scraggy View Picnic Ground allows bait and further north.
Cheeseman Lake is a fifteen minute drive from town. Take Co Rd 126 from town 2.7 miles to Wigwam Creek Rd. Make a left and go 3 miles to lake.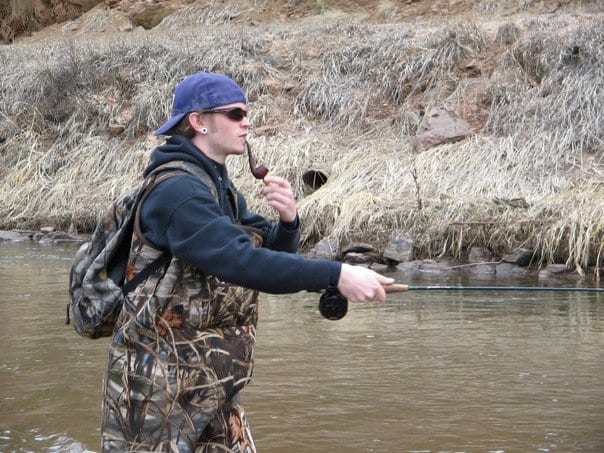 Accommodations
Dining
Dining options include Decker's Corner for espresso, food, ice cream and beer, or the Sprucewood Inn Restaurant, located twelve miles from town on the way to the plains. It's a rugged, dirt-biker bar and grill. It has a small menu of burgers, hot dog, burritos and green chili.
Activities near Deckers
Federal Lands:
River Tubing:
Towns:
Latest in Deckers