The Morrison Natural History Museum is an interactive paleontology museum featuring historic and modern dinosaur fossils, hands-on exhibits, and a fossil research laboratory. Learn where dinosaurs come from, how their fossils are discovered, and how scientists put them back together again.
History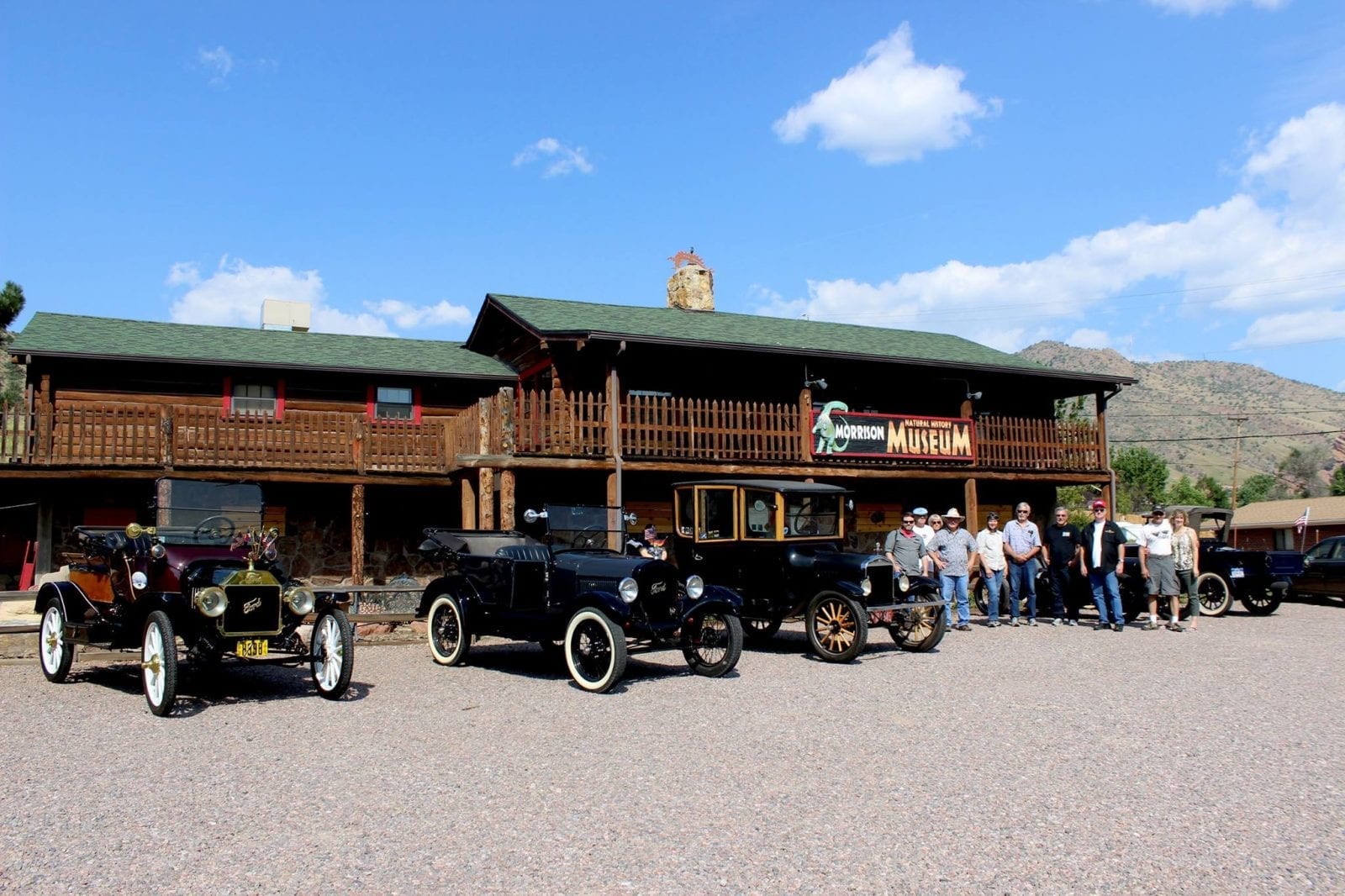 Since 1989, the Morrison Natural History Museum has been showcasing dinosaurs in and around Colorado with the goal of preserving this important piece of history for future generations. The main structure was crafted from the condemned wood of a local rancher's cabin and combined with new materials to create a unique, modern day structure rooted in the past.
It was not until 1995 that the town of Morrison took ownership of the museum. With fewer than 425 residents, everything the museum earns goes to supporting its educational services. The museum has received international praise for its recent discoveries at Dinosaur Ridge, including prehistoric dinosaur tracks and fossils. It welcomes thousands of visitors every year.
Exhibits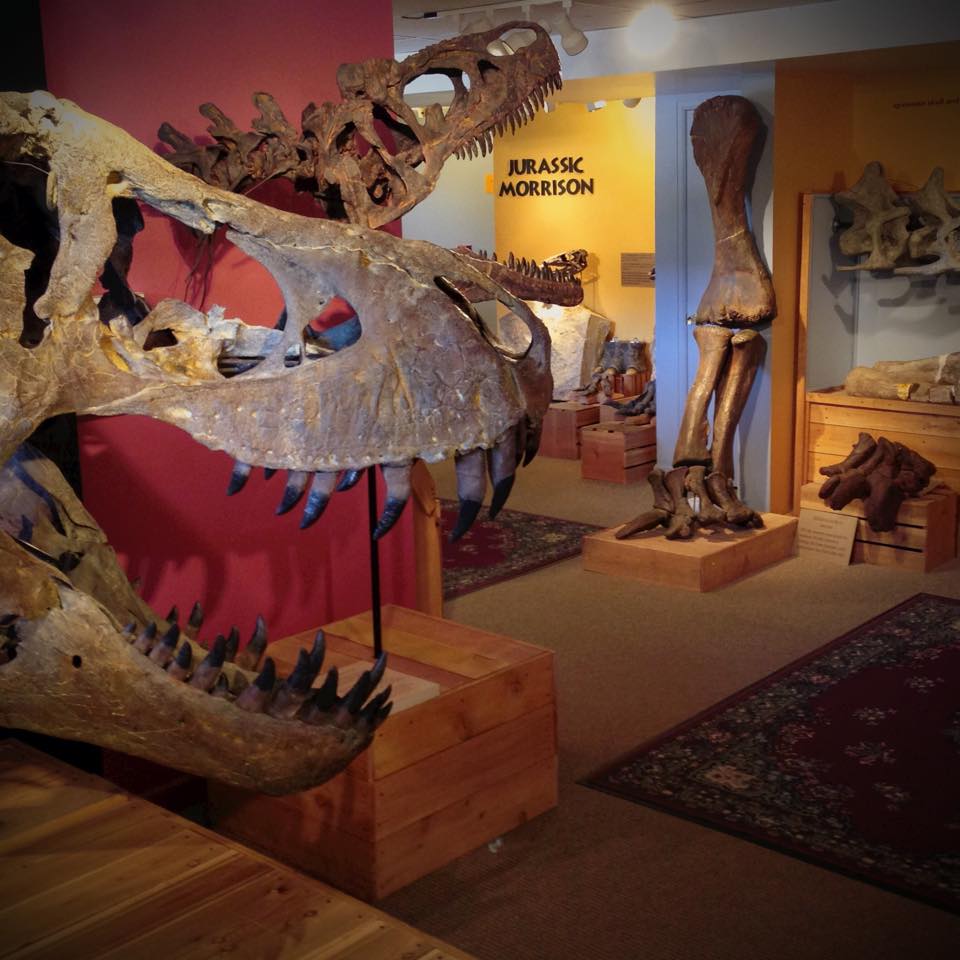 The museum houses both permanent and changing exhibits as new discoveries are made. Investigate the outside grounds as well as the indoor exhibit halls, and leave with a new appreciation for and understanding of dinosaurs. Highlights of the museum include:
OUTSIDE GROUNDS
Time Garden: learn more about Morrison's geologic past.
Quarry 5 Garden: watch scientists scour the fields for fossils.
Jurassic Garden: stroll through Jurassic plants, trees, and flowers.
Fossil Dig Pit: children are invited to dig for fossils.
LOWER LEVEL
Tyrannosaurus Rex: touch a T-Rex skull and learn which dinosaurs lived in Colorado.
Jurassic Morrison: this exhibit features a rare glimpse into Jurassic fossils.
Stegosaurus Fossils: view bones, watch videos, and see infant Stegosaurus tracks.
UPPER LEVEL
Cretaceous Colorado: view skulls and skeletons from Triceratops, Tylosaurus, and Pteranodon.
Ice Age: live reptiles and amphibians scurry among mammoth and saber-toothed fossils.
Paleontology Laboratory: see what the museum's scientists are studying right now.
Dinosaur Ridge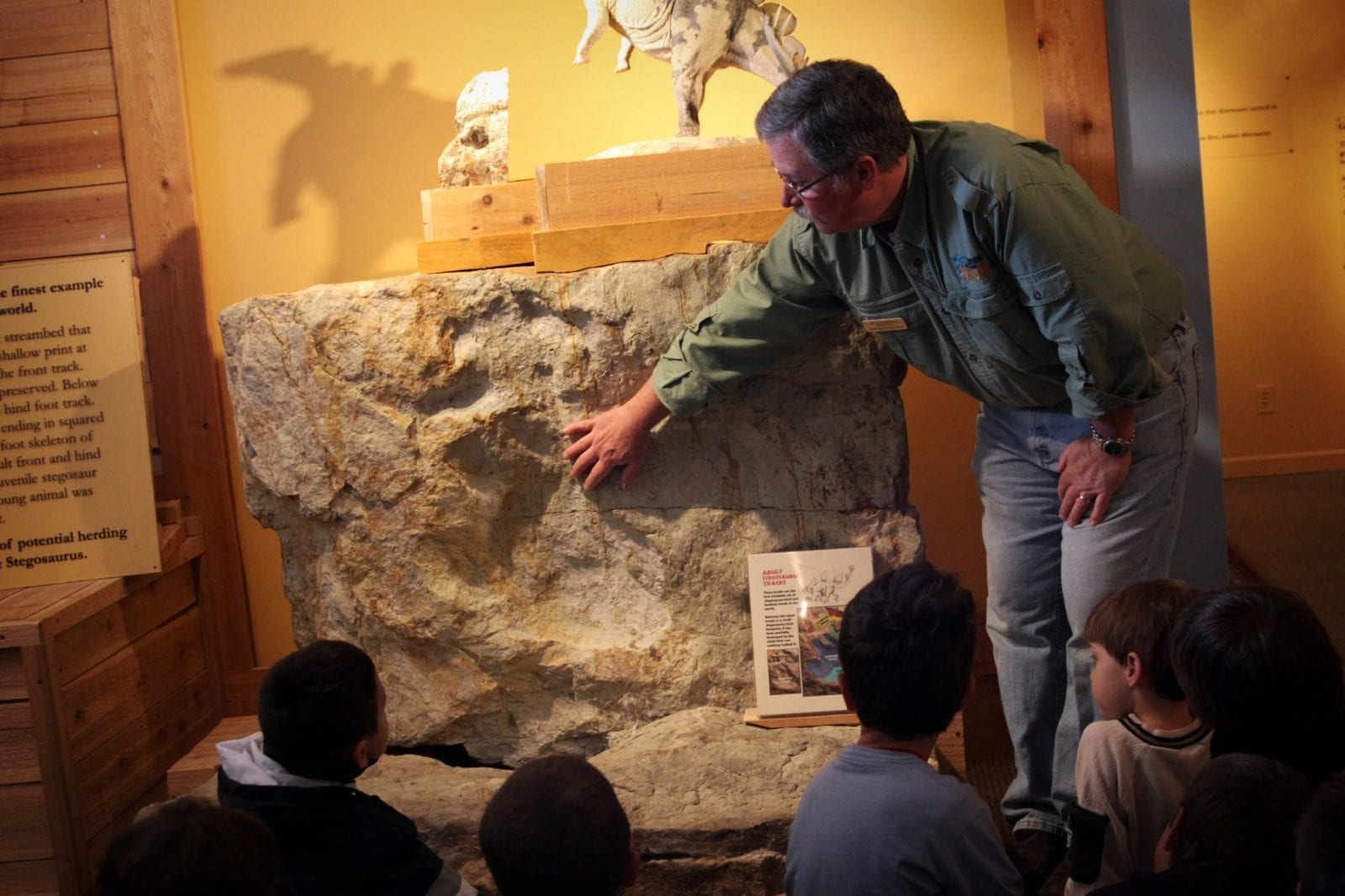 Less than 10 minutes from Morrison Natural History Museum is Dinosaur Ridge. Walk through a real fossil excavation site and see actual dinosaur tracks, bones, and fossils. Learn the history of the site, and follow your guide as they interpret the ancient geology and explain its significance.
Inside the discovery center, stroll the exhibition hall, get an up-close look at ancient fossils, and have fun with the hands-on exhibits. Large-scale murals and maps illustrate dinosaur sites and trails from Colorado, Utah, and other nearby locations.
Admission and Hours
Discounted general admission is available for children 3-11, active military with ID and their family, AAA members, college students, and EBT card holders with parties up to 5 people. Teachers from the Denver Metro area and children 2 and under are free. Combination tickets for the Morrison Museum and Dinosaur Ridge are also available at discounted rates. Active museum members receive early admission at 9:00 AM, with a reservation.
Hours – The Morrison Museum is open 7 days a week from 10:00 AM – 5:00 PM. Final entry is 4:00PM. The museum is closed most major holidays including New Year's Day, Easter Day, Thanksgiving Day, Christmas Eve, and Christmas Day, as well as the occasional blizzard.
Tours – The museum offers daily tours included with admission. Tours depart at 10:15 AM., 12:15 PM., and 2:15 PM. Tours last 30-60 minutes depending on group size and level of interest.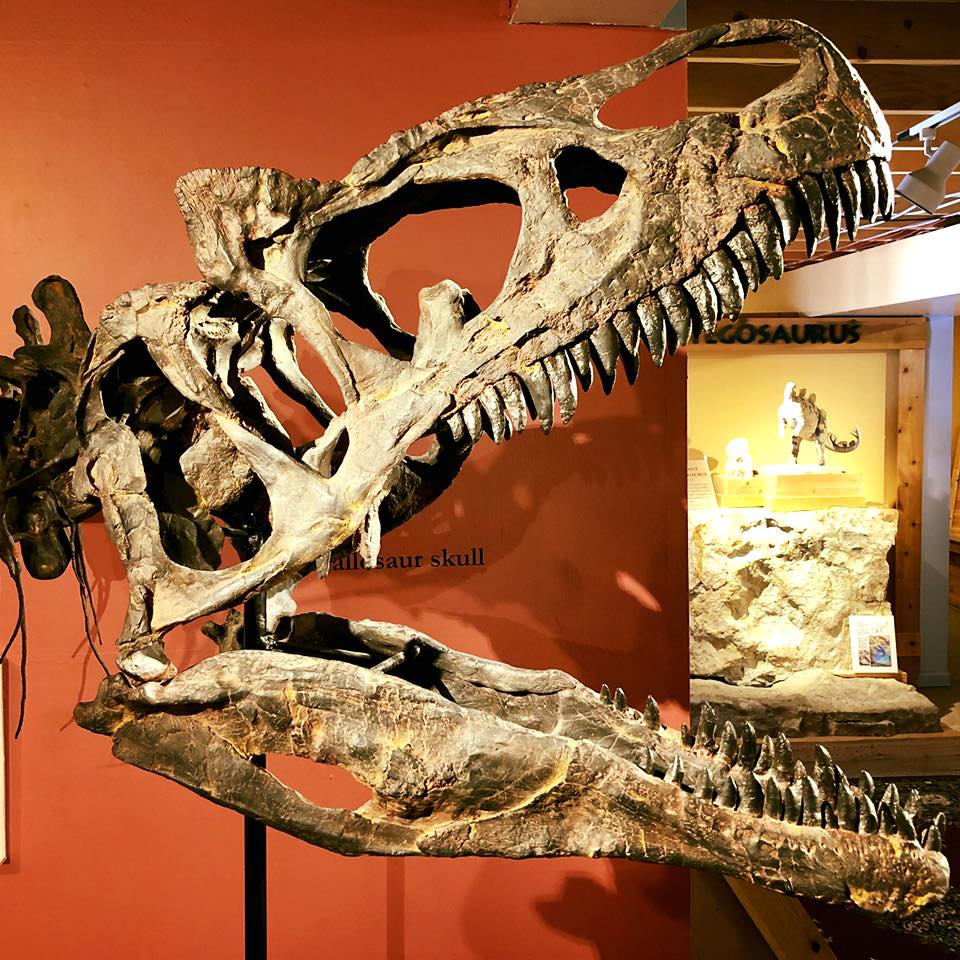 Details
Address: 501 CO-8, Morrison, CO 80465
Phone: 303-697-1873
Season: Year round