Created by Karen Hurd, Sweety's Wildlife Preserve Art Zoo in Lake City, Colorado is a zoo like no other. Instead of having animals on display, Karen instead painted rocks and wood pieces to look like a range of creatures. There are even signs near the "enclosures" with descriptions about each animal.
Ranging from big cats to bears, farm animals, and more, Karen also offers painting classes for all ages, showing students how to paint realistic animals on rocks. Furthermore, each year new features are added to Sweety's Wildlife Preserve Art Zoo such as corn-hole, mini0golf, a dinosaur exhibit, wildlife croquet, and Jenga.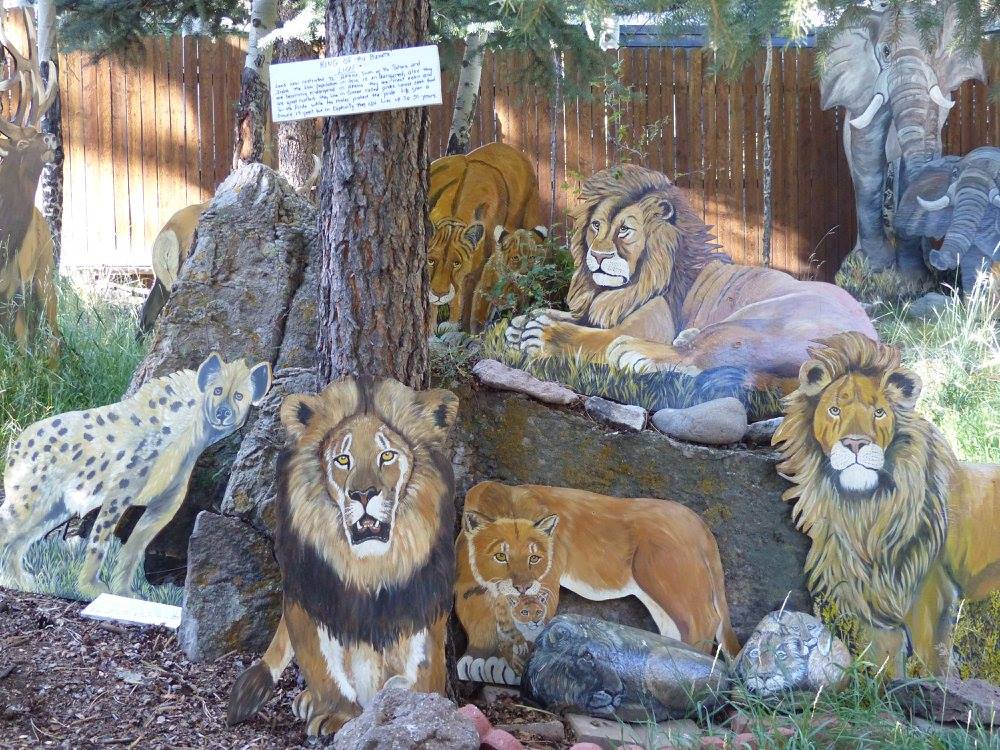 A one-of-a-kind- experience and a great place to spend time with family, if you're in Lake City, make sure to bring the kids to this "zoo" for a day of adventure!
Details
Address: 1220 Black Bear Hill, Lake City, CO 81235
Phone: 970-944-2684
Hours: Monday – Friday (10am – 4pm) | Saturday (9am – 5pm) | Sunday (closed)
Email: rkhurd@msn.com