John Fielder has been nearly everywhere in the state, driving hundreds of thousands of miles to capture it. He's a professional photographer and author who has a lot to offer the Colorado thrill seeker.
You can find his work online and at two local art galleries, one in Breckenridge and one in Denver. His resume includes 39 exhibit format and guide books, countless treks, and over 40 years of Colorado photography.
His flagship book, Colorado 1870-2000, is Colorado's top selling regional title of all time. It's an incredible leather bound book that features 300 sets of side by side images, a modern one from John, printed next to a matching 19th century shot from William Henry Jackson.
In addition to his commercial endeavors, he works hard to promote and preserve Colorado's natural spaces. Every year he rallies thousands of people to back smart land use. His photography has helped influence legislation that affects the Rocky Mountain countryside you know and enjoy.
Beautiful Art Galleries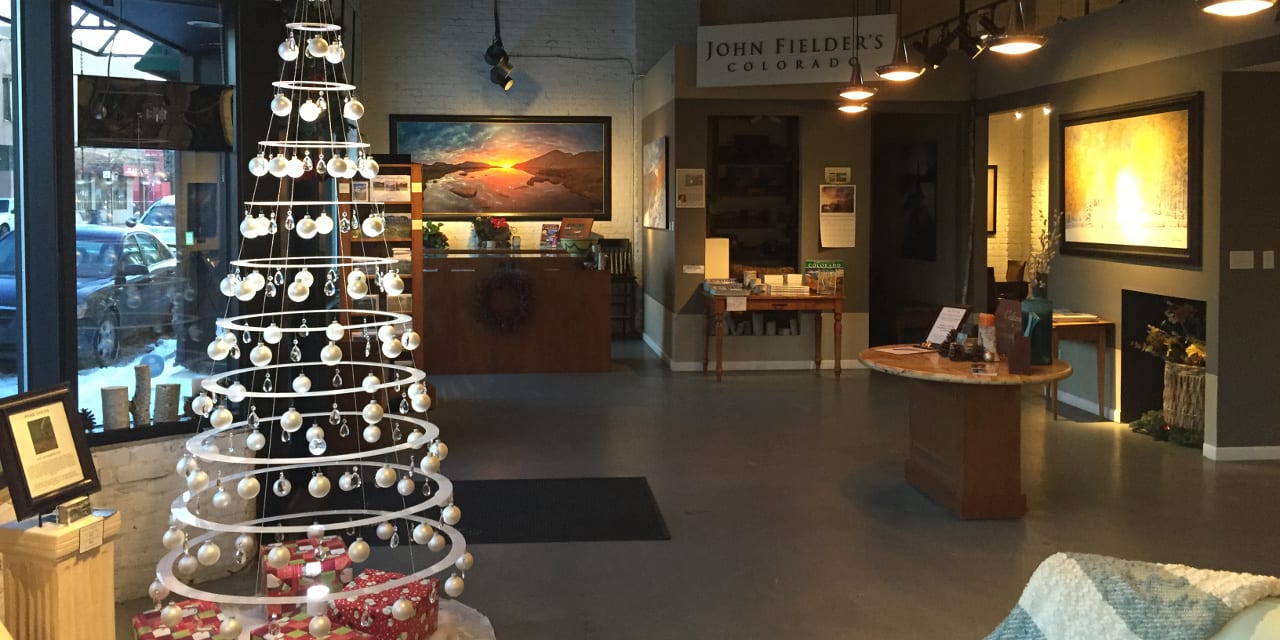 The main studio, an impressive 6,000 square foot gallery, is nestled in the Santa Fe Art District in Denver. It's open year round, Tuesday through Saturday. You'll find over 100 of John's most popular pictures, framed in full size, with the largest at ten feet. There's also a book section with all of John's Colorado titles, many of which are autographed.
Stop by on one of the First Fridays of each month. Each studio in the whole art district usually hosts an open house. It's a fun event and a free shuttle runs from the light rail at 10th Avenue and Osage Street. It'll ferry you around from 5:30pm-10pm.
The second gallery is housed in The Photo Shop in Breckenridge, which is open daily. In addition to John's images, you'll find photography from Gary Soles, a Summit County local of twenty years.
Hands-On Photography Workshops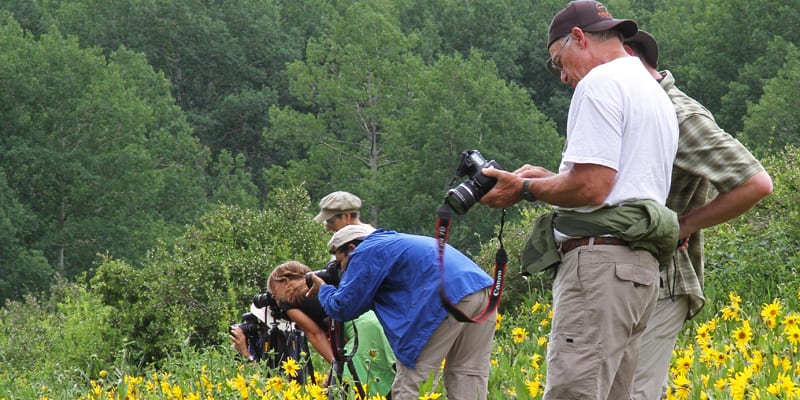 Each year John hosts a number of outstanding photography workshops around the Rockies, like the one shown above in Crested Butte. All levels are welcome to attend but space is limited.
My advice to photography students is to be perceptive. Always keep an eye open for new shapes, new colors, different kinds of light, and how light affects the way we see the landscape. – John Fielder
2015 Workshops:
Winter Photography Workshop – March 11-12, 2017 in Steamboat Springs
Gunnison River Workshop – May 13-16, 2017 in Gunnison River Gorge
Summit County Spring – June 11 or 12, 2017 in Breckenridge
Crested Butte Wildflowers – July 14-15, or 16-17, 2017 in Crested Butte
Brilliant Fall Foliage – October 7-9, 2017 in Telluride
Best Of Colorado Guidebook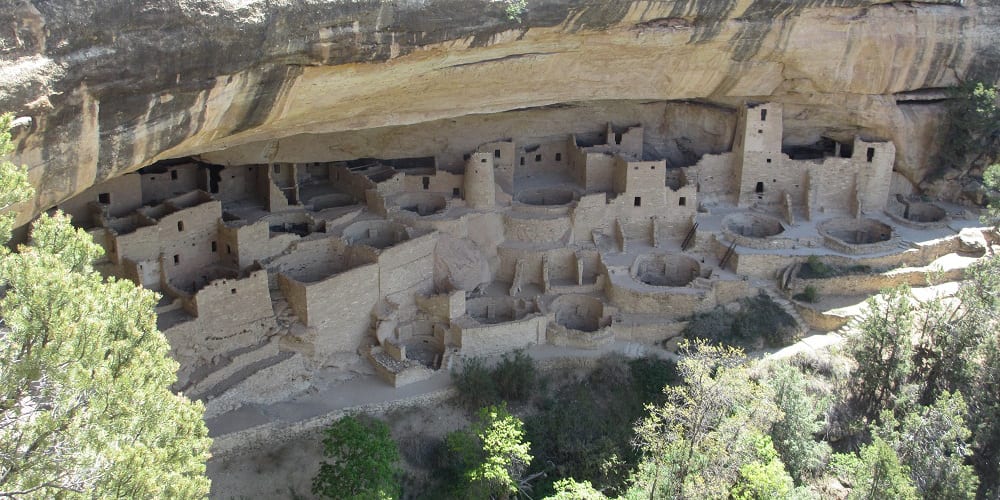 If you like fresh air, cool alpine streams, and wide-open spaces, there's no better place on Earth to be than here in Colorado. – John Fielder, Best Of Colorado
John Fielder's Best Of Colorado is the finest local guidebook around. Now in its 3rd edition, more than 75,000 copies have been sold making it the highest selling Colorado travel guide. Leave a copy in your car or on your coffee table and you'll never be without a new adventure.
He features 165 of the top scenic places in the state, all roadside spots, each complete with his impeccable photography. It comprehensively covers each section of Colorado with nearby recommendations for camping, fishing, hiking, dining, lodging, attractions and events. If you make it to just a few of his top scenic places this year, you'll have a fantastic 2017!
And to record all your upcoming exploits, pick up a copy of his 2017 Scenic Engagement Calendar
. It's crazy useful and features a full size, colorful nature photo for each week.