Fantasy Ranch offers a variety of horseback riding activities for adventure seekers. Pearl Pass, East Maroon Pass, and Hasley Basin are among the available trails guests can choose from. They are also known for raising and selling horses to equine enthusiasts.
Crested Butte Sleigh Ride
Every winter season, Fantasy Ranch offers another wonderful way to appreciate their horses. Occurring in Almont Resort, their 30-minute sleigh ride will surely be another winter experience to remember. Tours begin at 11 AM and are available almost every day during the season. This tour is perfect for smaller groups of 4 adults with up to 2 children.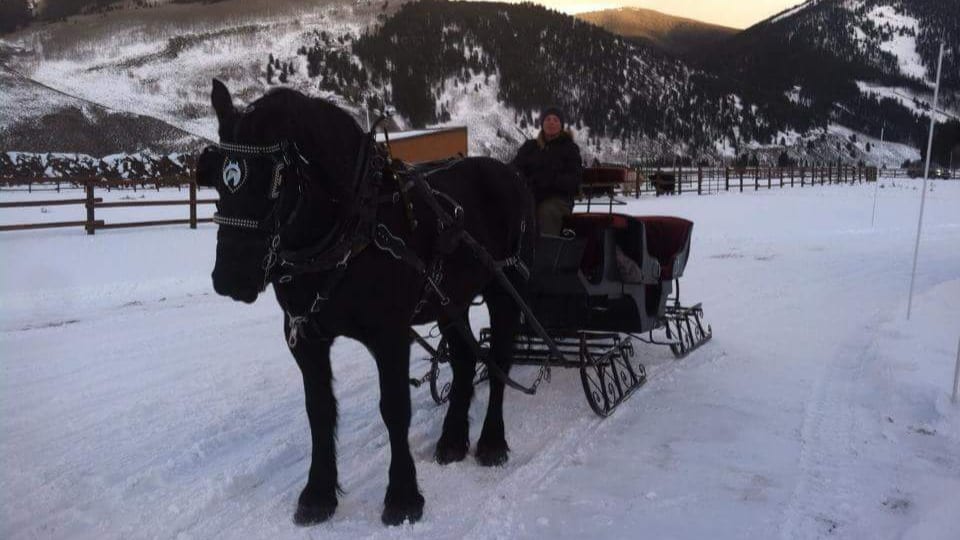 Factor in all the friendly and professional crews available, this winter activity is sure to win everybody's heart. There are no dull moments as they will keep their guests entertained by giving stories and sharing facts about the trail and also about the horses. Horses are comfortable and are well-tamed to be safe near children.
Details
Address: 935 Gothic Rd Crested Butte (summer); 10209 Hwy 135, Almont (winter)
Phone: 970-349-5425
Website: fantasyranchoutfitters.com