If you love mountain biking, the 401 Trail of Crested Butte should be in your bucket list. The trail is one of the best in Colorado, providing miles and miles of fast downhill singletrack and endless beautiful views.
You'll pass through fields of wildflowers, aspen groves and also be challenged with narrow trails that hug the hillside. There is also the breathtaking alpine views that will have you in awe while tackling the track.
Mountain Biking Trail
It is important to note that the 401 trail is not open until July. Don't head to Crested Butte looking to ride the trail in May as you won't get access to 401. The trail is great during the summer as you will see the beautiful wildflowers. Before then the winter snowpack at that altitude makes it unaccessible.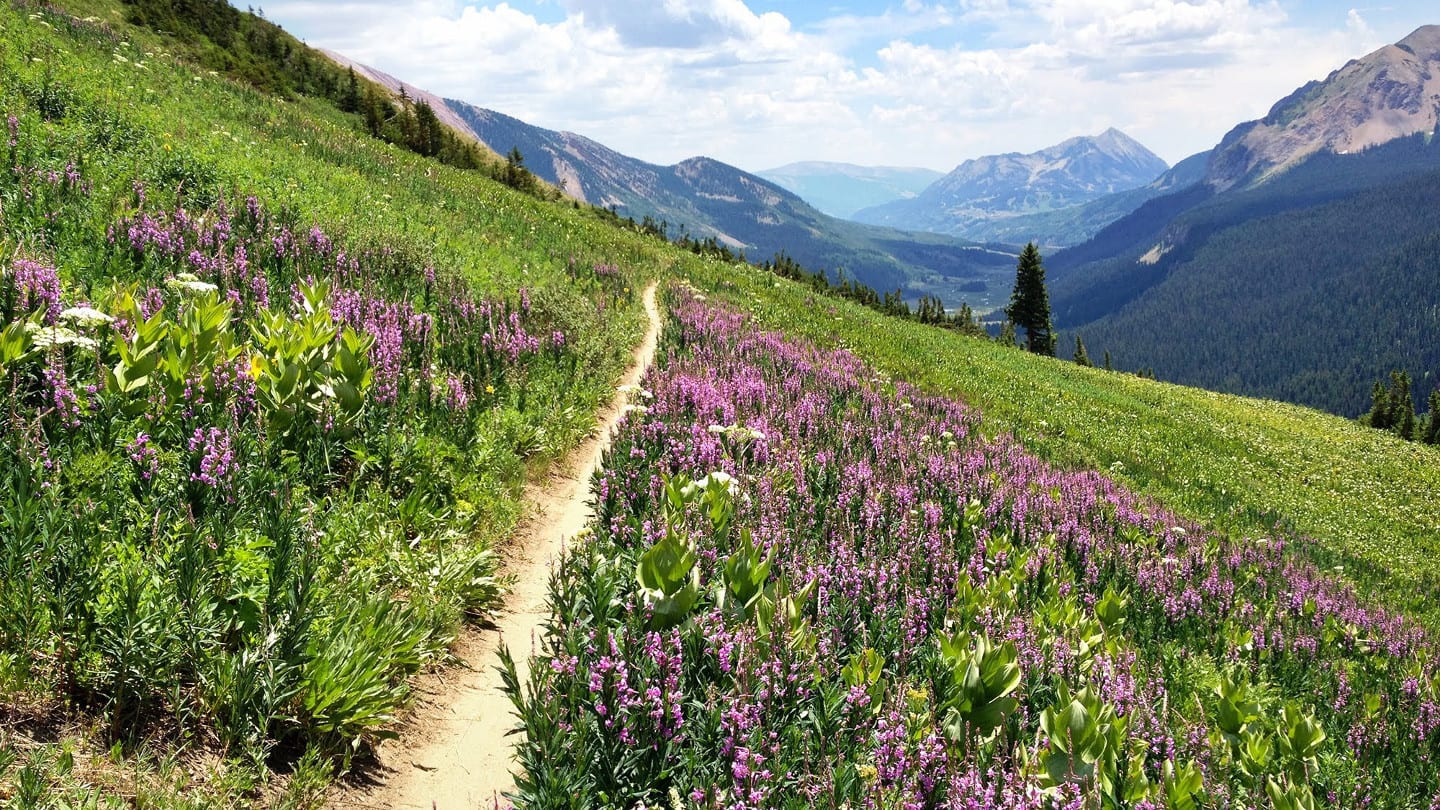 It's a sight to behold and also know that Crested Butte is even the wildflower capital of Colorado. The 401 trail is as fun as mountain biking gets. Experience the trail, see the marvelous views and create unforgettable memories.
There are a few ways on how you can get to the 401 trail. Each can depend on availability and on how challenging you want your biking adventure to be.
Getting to the Trail
To get to 401, you can drive from Crested Butte on Gothic Road and park your car at the Copper Creek Parking lot. Be sure to stop by Gothic ghost town, while you're in the area. It's a 7.5 mile drive and from the parking lot, it's a 4.5 mile climb with your bike to Schofield Pass.
You can also take on the 12 mile trip with just your bike if you wish to. Lastly, you can shuttle to the trailhead.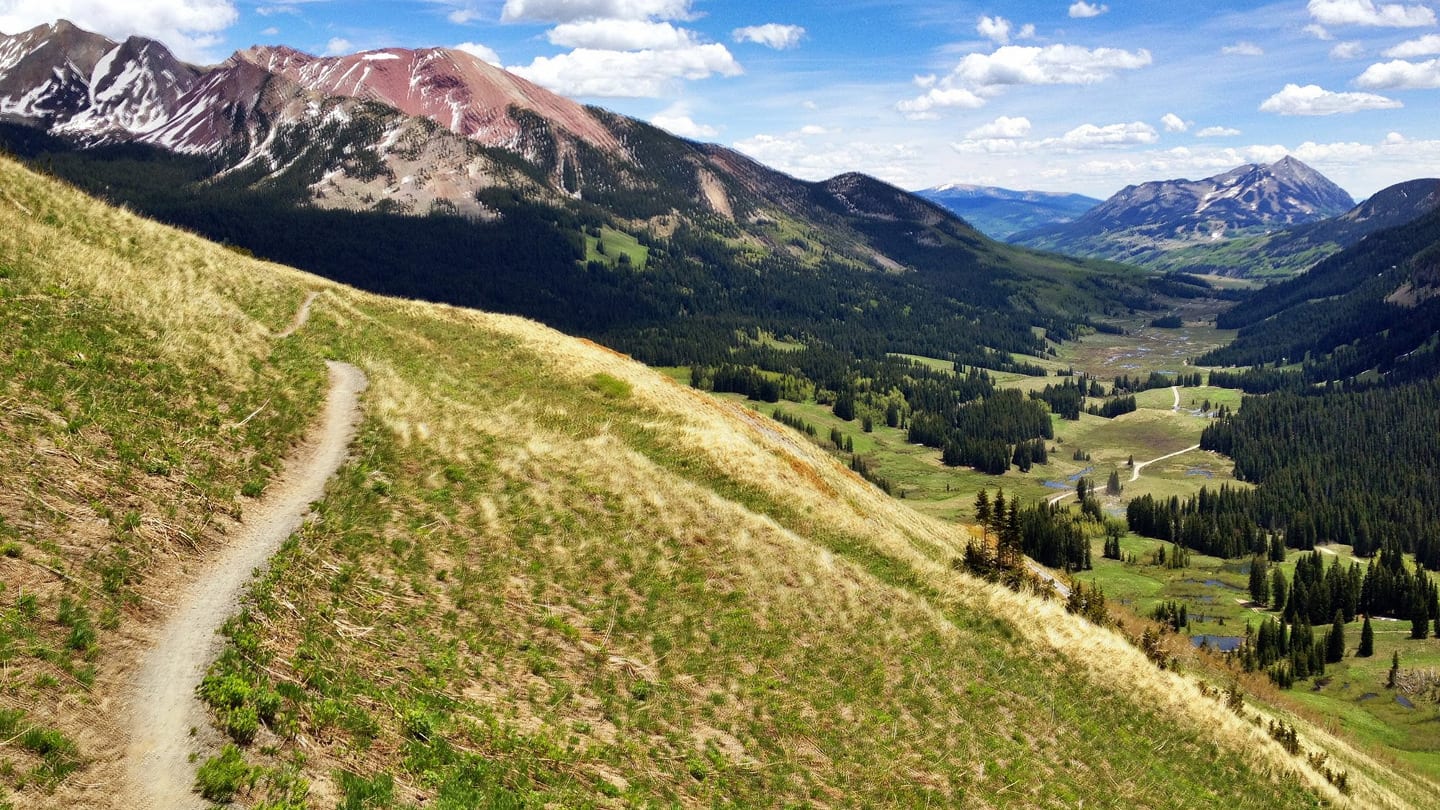 The 401 Trail – From Schofield Pass, go right and it's a lung burning mile and a half forested climb to the top. As you ascend and when you are nearing the top, the climb will get easier. The climb isn't extremely difficult. However, being 11,000 ft above sea level can make it quite a challenge. The hard climb will then be rewarded as you begin going downhill.
You'll be descending hundreds of feet down and the trail flows fast and gently while you're surrounded with majestic views. In mid summer, you'll pass through and see beautiful flowers surrounding you as you continue to go downhill. There are narrow trails and it is important that you keep your focus while biking through singletrack that is hugging the hillside.
At the end of the downhill, you'll enter magnificent aspen groves, which leads you to Rustler's Gulch. There, you will see campsites and vehicles. You can decide to go back on the road to Copper Creek or continue to the second part of the loop.
You begin the second loop by crossing a bridge, passing through a meadow, back to climbing. However, it's a more difficult and technical rocky climb this time. You'll then have another downhill leading you back the Copper Creek parking lot.
Details
Address: Crested Butte, CO
Season: July-October
Fee: None