South Canyon Hot Springs is a set of undeveloped hot springs pools in the wilderness outside of Glenwood Springs. It requires a short hike to get to, but the reward is worth it.
The one or two pools available are located on a hillside with exceptional views of the surrounding landscape. It's accessible year-round and located only 15 minutes or so from Glenwood Springs.
Facility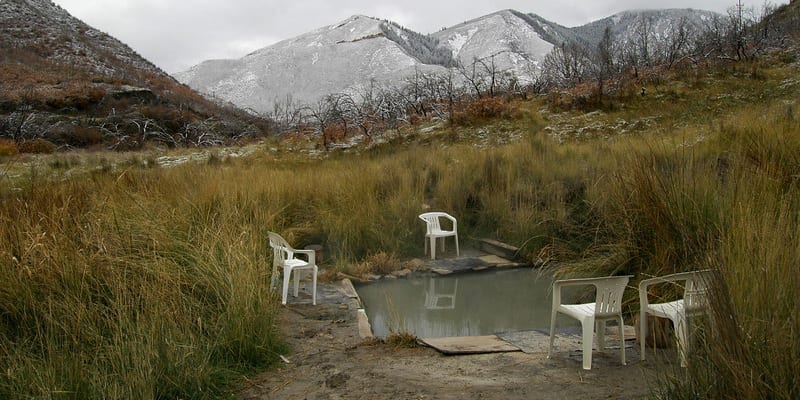 Hidden just off I-70 near Glenwood Springs, South Canyon Hot Springs is a local gem. There is one, main primitive pool for soaking which was a nice temperature when I visited.
There is one primary pool at the South Canyon Hot Springs. It varies in size and temperature, depending on the elements. The temperature could be anywhere from 100 to 112° F.
It's full of hot natural mineral water. Another smaller pool may be available. Sometimes the second pool gets too murky to use.
Atmosphere
Primitive, undeveloped hot springs; Some people go without clothes; Could be sketchy; Hit or miss
Another smaller pool is murky, and probably not worth it. A few other people were there when I visited around 6:30pm on the way out to see the Colorado National Monument.
Dump trucks and other pick-up trucks are fairly frequently passing by since the county dump is further up the road. There are some rumors of this place being shady. Everything was normal during my visit though.
However, when I was returning to Denver a few days later, I stopped by again, this time around 12:30pm, and had the place to myself. It was very scenic and tranquil until a weird dude showed up looking for company and ruined the vibe. I left.
Take the South Canyon exit about 4 miles west of Glenwood Springs. Take a left at the stop sign and follow South Canyon Creek Rd for a mile to a pullover on the road.
You cross a historic bridge over the Eagle River almost immediately after I-70. A dirt trail is visible from the parking area which leads 1/8 mile over a hill to the pool.
Getting There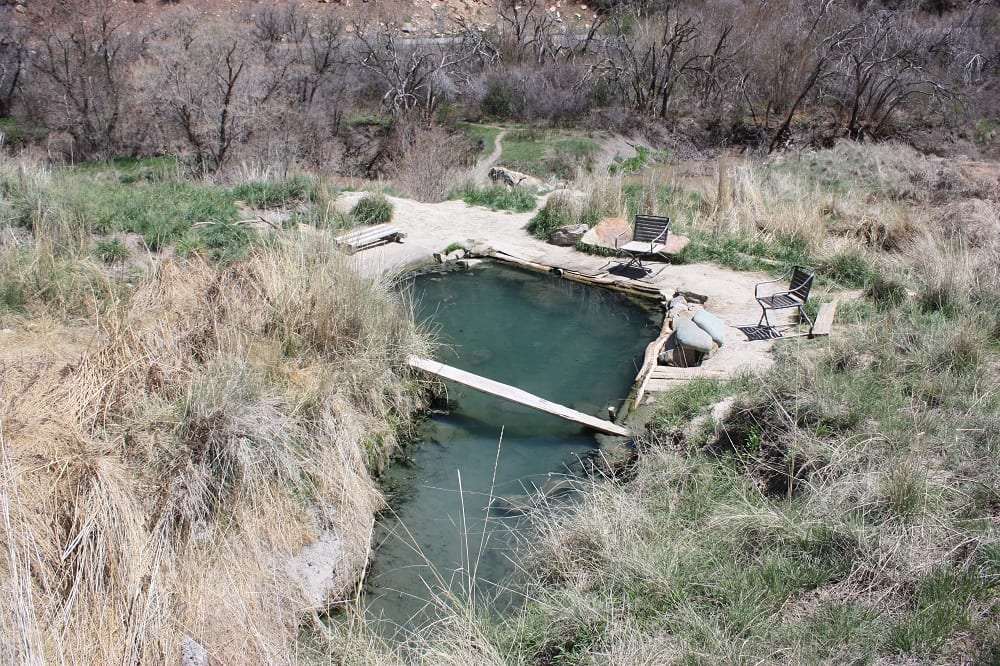 From Glenwood Springs – Take I-70 W for 4.8 miles until you reach Exit 111 toward South Canyon. Exit there and take the left onto Co Rd 134/South Canyon Creek Rd. Go 1.2 miles and parking will be on the right. It's about a 1/2 mile after the road crosses the Colorado River.
The hike is only 1/8 mile from the parking lot. The path is well-worn and is found on the right side of the turnout. Go down the hill, over a stream, and up to the springs on the hillside. The springs are tough to see until you are standing at them.
Penny Hot Springs is another primitive choice near Glenwood Springs.
Please respect these public hot springs. Pack out all garbage and leave the place cleaner than when you came. Thank you!
Details
Address: Co Highway 134, Glenwood Springs, 81601
County: Garfield County
Season: Summer to early fall
Type: Primitive, 1/8 mile hike access
Price: Free
Clothing: Optional
Latest in South Canyon Hot Springs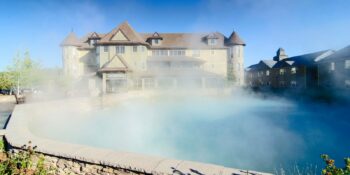 Sourced from deep under the Rocky Mountains, there are dozens of hot springs that exist around…