Colorado is one of the most unique and adventurous states around. Tourists may be wondering what to do and see this weekend, there are dozens of fun attractions to fill that itinerary. The activities are endless!
Come for the winter, and stay for the summer!
Offering much more than its fabled ski resorts, the Centennial State is an outdoor lover's paradise. From hiking and fishing, to exploring the its rich heritage at towns, museums and festivals, you'll find plenty of fun things to do in Colorado. Some are free, some cost money, so whatever your budget or desire, there's an activity to suit it.
Probably Colorado's Top What To Do and See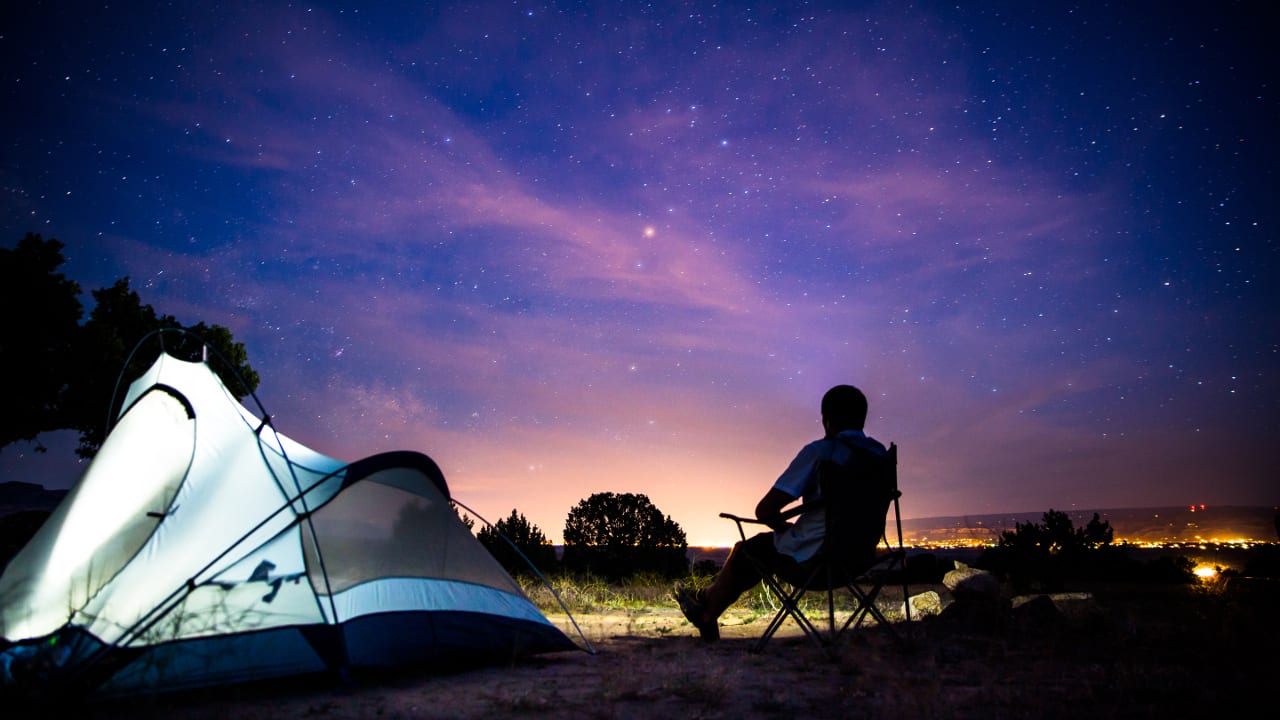 There are exciting activities everywhere in Colorado. From vibrant city life in Denver and Colorado Springs, to iconic mountain towns in Vail and Aspen, to relaxing hot springs in Steamboat Springs and Ouray, Colorado has it. And spread throughout each town is a region of attractions, recreation and entertainment.
The state's most popular activities include its four national parks, thirty-plus ski areas, mineral hot springs, ghost towns, camping, fishing, biking and hiking. In addition to that, there are loads of other top things to see and do.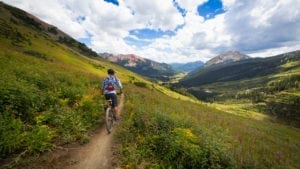 Summer & year round fun: Thanks to ample sunny days and lower elevation areas like the Front Range, many of the best things to do in summer are available year round, like fishing and hiking. With the Rockies blanketed in snow, you can still enjoy biking and golfing at warmer places where the snow has melted away.
The unofficial summer season in Colorado is from Memorial Day weekend in late May, to Labor Day weekend in early September. This May kick-off weekend is when most attractions including campgrounds and swimming pools, open up for the year. However, warm weather fun begins in mid April in Denver and lasts until early October.
Winter fun: People know Colorado for its winters. Some think it's even like that in the summer. When it comes to snowy outdoor recreation, the Colorado Rockies are a top playground. Keep an eye on road conditions at COTrip.org, the locals' favorite for viewing live webcams and up-to-date closures. You can download the app for quick access.
From world renowned ski resorts in Snowmass and Telluride, to the largest zambonied ice rink in North America at Keystone, this state has its winter perks. All the main outdoor recreation can be found here, plus a lot of natural hot springs to rejuvenate in after you're done playing. The first ski resorts open in October and the last ones close in May or June, however the best of the season is between December and March.
Act like a kid…Amusement Parks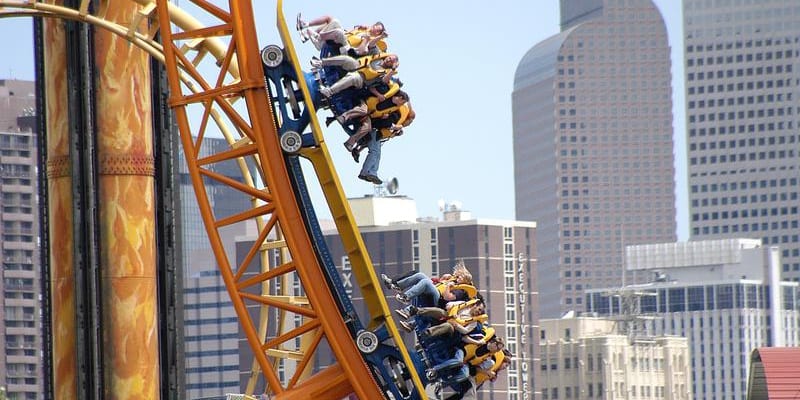 What's more American than going to an amusement park. Get your adrenaline going on roller coasters at Elitch Gardens or water slides at Water World. The Denver area also features Lakeside Amusement Park. These are open Memorial Day to Labor Day.
During summer many ski resorts transform into a fun recreation park for all ages. Durango, Steamboat, Winter Park and Breckenridge have alpine slides that zip you down the slopes. You control you're speed on this slide. Two giant caves in Colorado offer public tours year round.
Discover hidden gems on an…ATV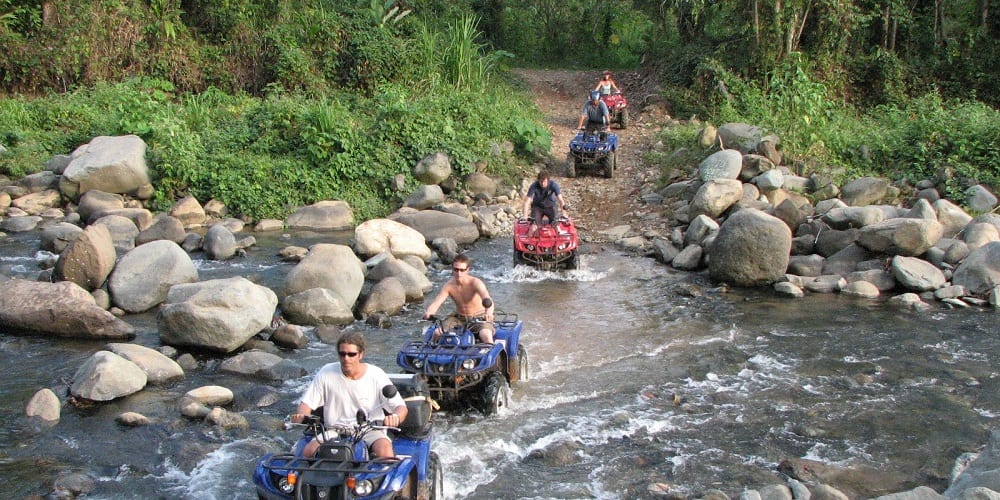 ATVs explore areas where your sedan can't. Explore mine ruins and ghost towns, as you zip down former wagon roads. These off-highway-vehicles come in single, double and quadruple seating arrangements, as well as a variety of speed and functionality.
Rent one for an unguided or guided tour in the Rocky Mountains. ATVs are available around the state, in half-day, full-day and multi-day rentals. The main ATV season in the mountains is after the snow has melted, so Memorial Day through October.
Pump up your tires and go…Biking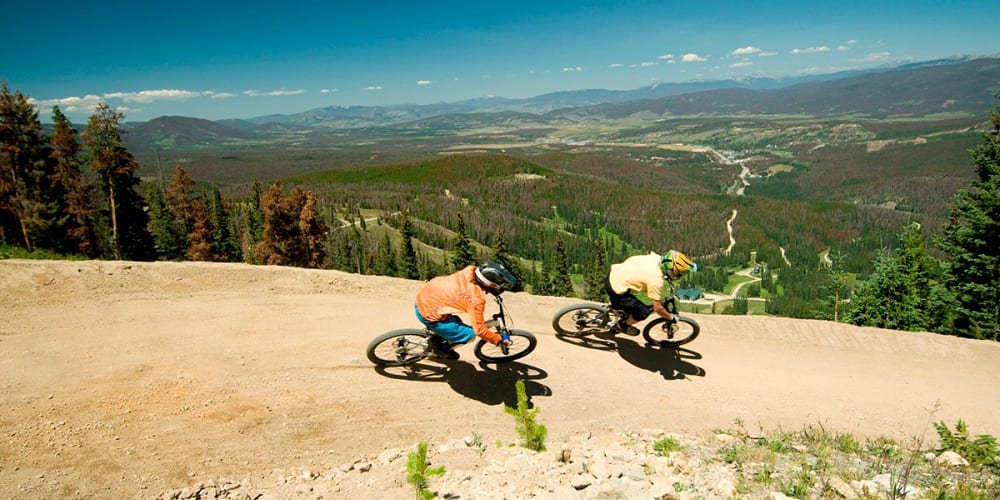 Coloradoans love to bike as both a form of transportation and exercise. City areas like Denver offer a park and ride system for single use or day use bike rentals. It's available through the downtown and surrounding neighborhoods.
Mountain bike trails exist everywhere from the foothills to the Rocky peaks. Many ski resorts open their trails and chair lifts to mountain bikers, even offering rentals at the base. These resorts include Breckenridge, Steamboat, Keystone, Vail, Aspen, among others.
Rent one with a motor and go…Boating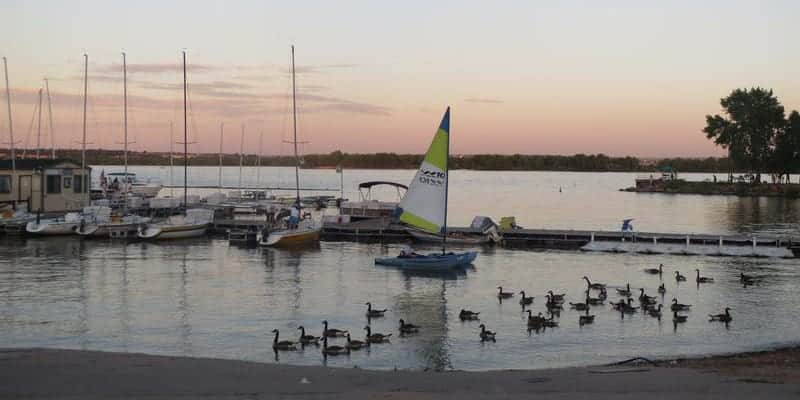 With both natural lakes and manmade reservoirs dotting the map, it's easy to find a body of water for boating in Colorado. A lot of state parks have boating lakes including Denver's Cherry Creek and Chatfield.
Boat rentals can be found at most marinas, with a variety to choose from. Common types include canoes, kayaks, row boats, fishing boats, pontoon boats and motor boats. Some lakes rent and welcome jet skis.
Hopped up on…Brewery Tours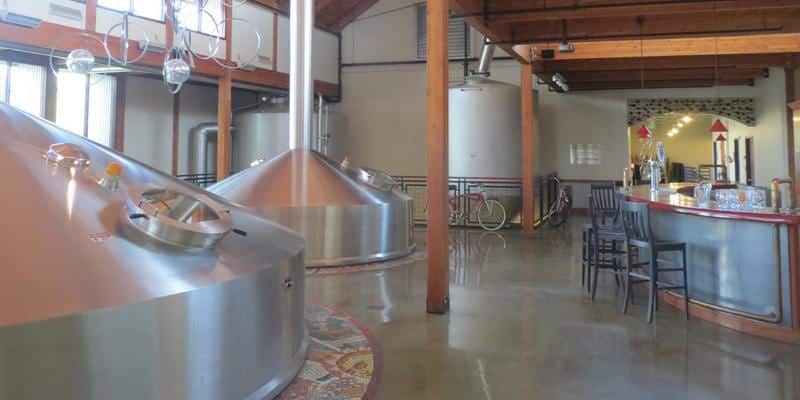 What better way to learn about beer than by drinking complimentary beer. Coloradoans have long had an interest in drinking their own brew, which is why a microbrewery springs up every week.
Tour the giants at Budweiser and Coors Brewery, then head down a notch to New Belgium and Breckenridge brewing companies. All brewery tours are free and reservations are sometimes taken in advance. Winter season is slower season for tours.
Stare at the stars…Camping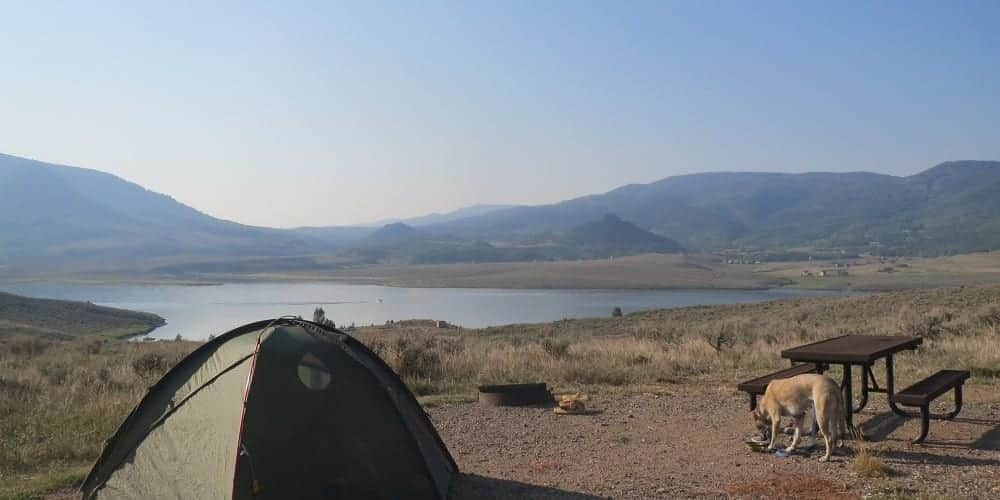 Every one leaves happy after a night Colorado camping. Countless free campsites exist closer than you think, while amenity-rich campgrounds are convenient to all the best attractions. Camping is an option, year round if you want it to be, available in every part of Colorado.
Campgrounds average $20 a night and usually include at least a table, tent pad, fire pit and shared vault toilet. Dispersed camping is found in one of Colorado's nine national forests or its vast amount of B.L.M. land. The hardest part about camping in Colorado is setting up your tent.
Jackpot at the…Casinos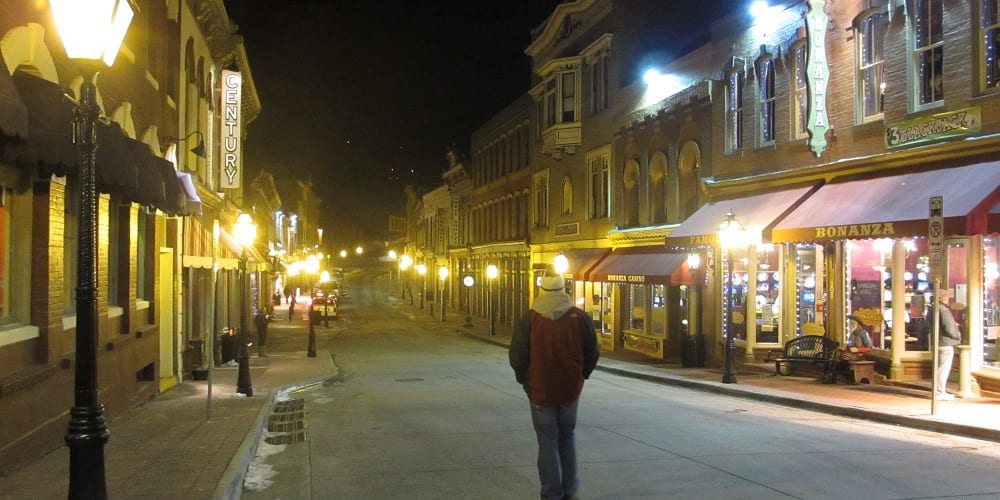 Every single person, whether gambler or not, loves hearing the cheers and exclamation that they've won. From a single hand of black jet to a massive craps round, winning is fun!
Casinos can be found in five places in Colorado. In Denver head forty-five minutes west to Black Hawk or Central City for two old mining towns, now full of small to moderate size casinos. The tallest are in Black Hawk. Cripple Creek, west of Colorado Springs, is a mix between the two Denver casino towns. Lastly, if you head to the Indian Reservations in Southwest Colorado, there are two casinos running 24/7 with full gaming and lodging.
Play outside at…City and County Parks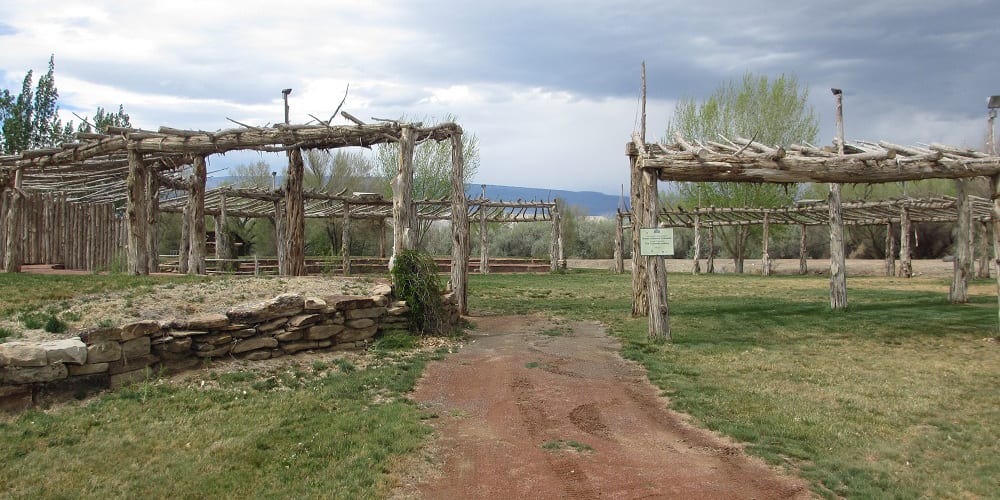 Local community parks keep spirits high and nature close. Colorado is big on the outdoors, so most towns have at least one park for neighborhood. Denver has hundreds.
Jefferson County Open Space has a huge network of parks located across Jeff Co's Front Range and foothill region. This is just west of Denver. Public park activities include multi-use trails for hiking and biking, as well as picnic areas, sometimes boating, fishing or camping. Most are free, some charge a fee.
Laugh hysterically at a…Comedy Show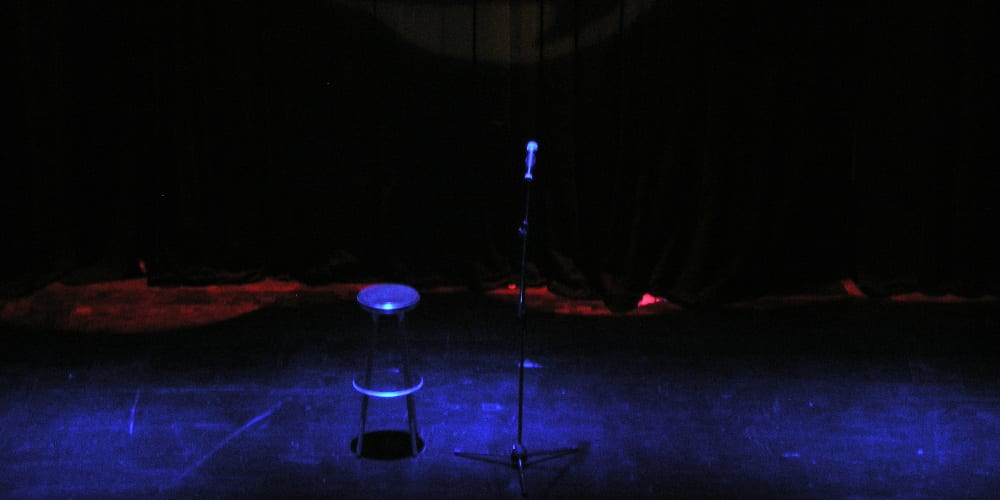 If you live near the capital city, you'll have plenty of venues to choose from for a laugh. Denver's Comedy Works is well reputed throughout the comedy world and gets great acts all year long.
Loonees in Colorado Springs showcases comedians Thursday through Saturday nights. Other stand-up comics can be found at bars throughout Colorado, just look for flyers or ask around. Many national comedians tour local theaters too, so comedy shows are always close.
Sing your heart out at a…Concert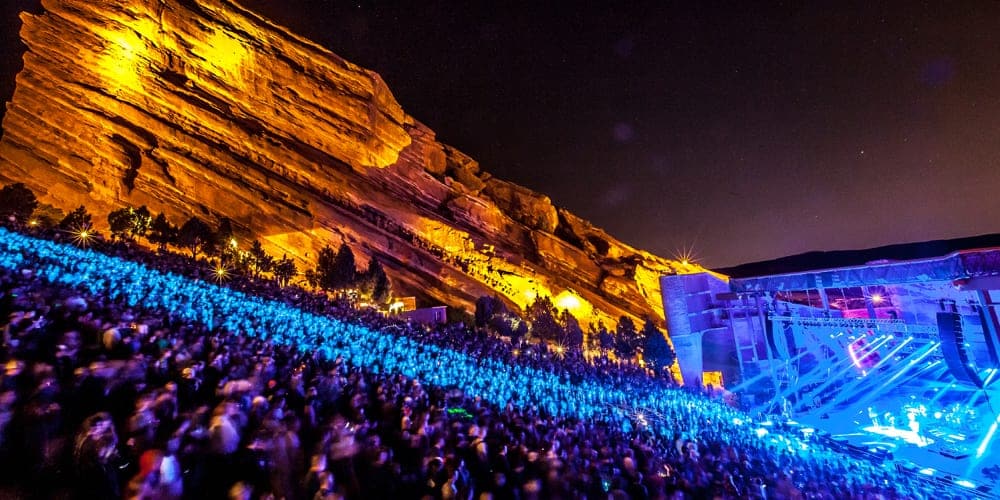 Again, if you live near Denver, you'll be fine on the music scenic as well. Colorado's iconic stage, Red Rocks Amphitheater, hosts the country's biggest acts, as does Denver's Ball Arena. Numerous other concert venues exist in each sizable town.
Music festivals are a great way to see a lot of artists throughout the day(s). Often music dedicated events host live bands on multiple stages to massive crowds. These range from bluegrass and country to rock 'n roll and jazz.
Natural escape by…Cross Country Skiing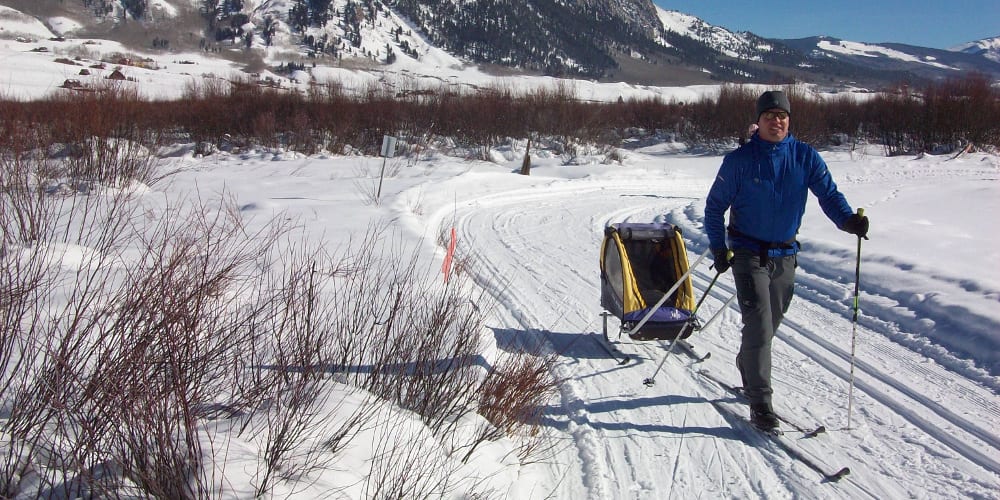 Cross country skiing is a different type of animal than downhill skiing. Both require the same body mechanics, but XC skiing is slower and more peaceful.
This is a fantastic full body form of exercise, which is easier to pick up than downhill skiing. The falls are going less fast too. Nordic Centers and cross country ski ares are located throughout the Rockies. Rentals can usually be found right at the ski area.
Raise your glass at a…Distillery Tour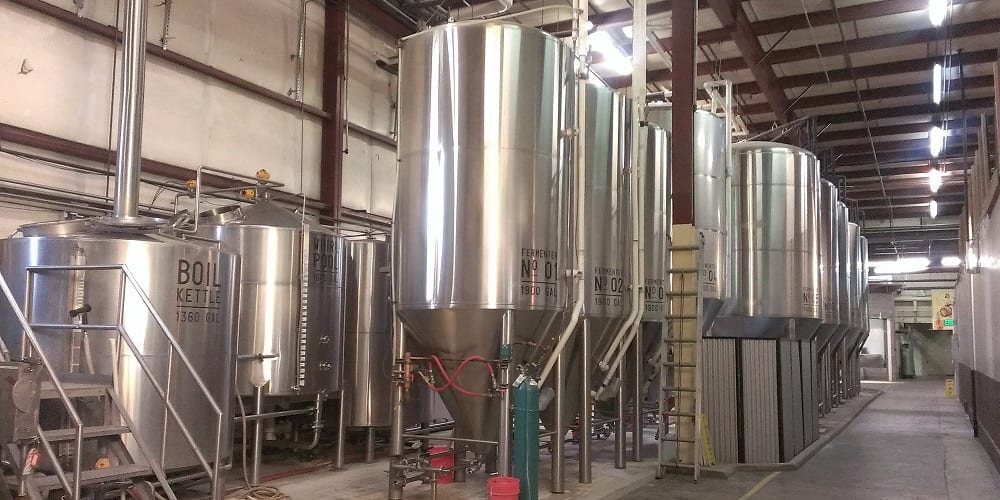 You did a brewery tour last month, time for something different. See how the hard stuff is made at distilleries from Palisade to Boulder. Tours are usually offered year round with complimentary tastings given.
Stranahan's is Colorado's flagship whiskey and leading spirit distiller. They have a massive operation in South Denver with multiple tour days each week. Western Slope's Peach Street Distillers produces a range of spirits from local ingredients.
Mush mush your team…Dog Sledding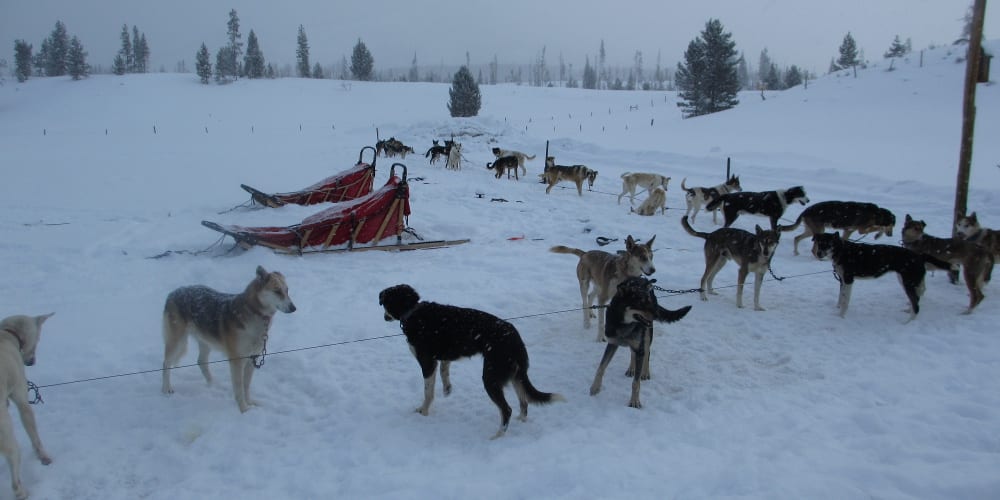 Everybody seems to want to drive their own dog sled. This crowd pleaser takes you deep into the wilderness for a truly exhilarating experience with the dogs.
Take turns driving your own dog sled tour in Colorado. It's available throughout the state, and nearby to major ski towns. Some tours you are the driver, some tours you just a passenger, so be sure to check. Dress warmly and mush mush!
Family time at the…Dude Ranch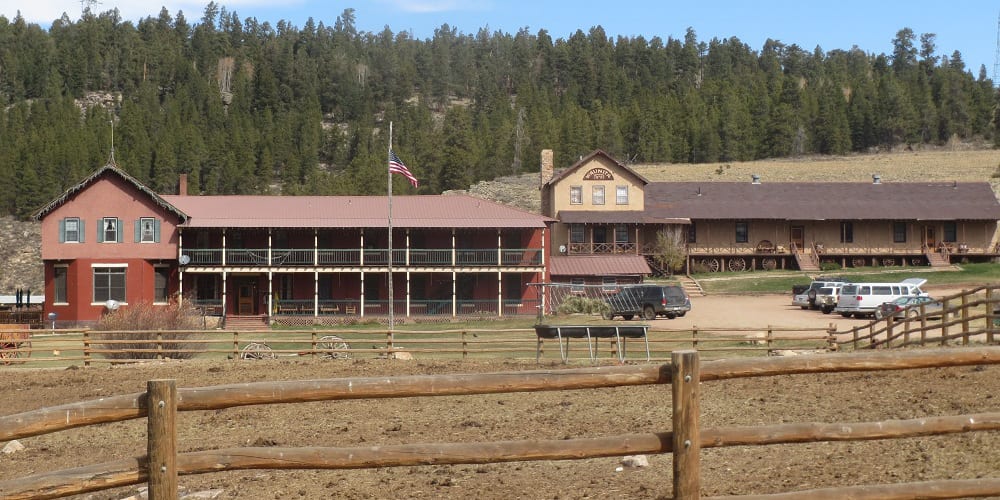 Guest ranches welcome in families and travelers with Old West hospitality. Discover country life in Colorado, and never be without a dull moment. Most dude ranches run during the warmer seasons, May to September, though some go later or year round.
Colorado has a lot of dudes ranches to choose from. They feature everything from working ranches where you get down and dirty, or to upscale guest ranches where you fly-fish and eat well. Each offer many fun things to do. Almost all will put you on horseback if you want.
No alcohol on these…Factory Tours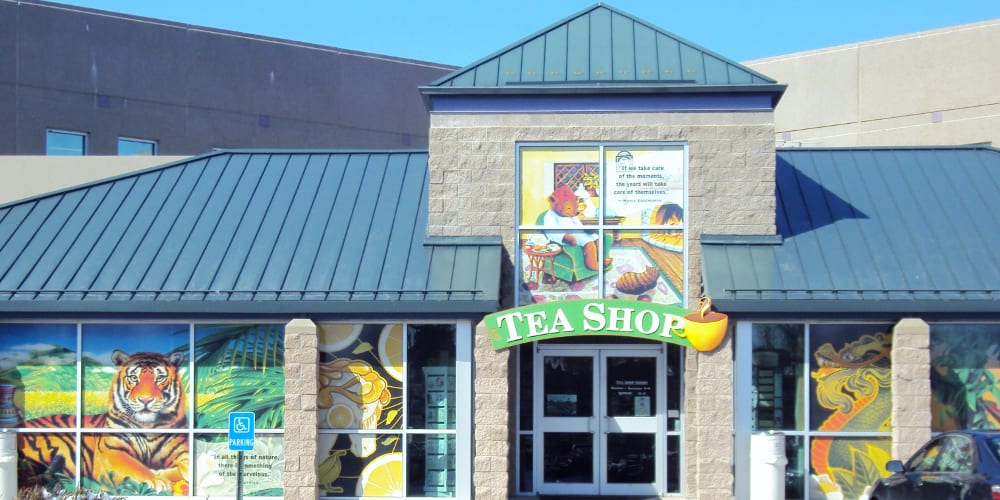 Colorado makes a lot of interesting stuff, not just beer, wine and spirits. Sometimes you can see how it's made on a factory tour. These are year round.
Hammond's Candies is a favorite tour in Denver, popular year round and especially Christmas. In addition to close-ups of the live handmade candy action, you get a free peppermint candy cane. Get another dose of peppermint in the mint room at Boulder's tea giant. Stroll through Colorado's world famous tea factory, Celestial Seasonings.
Wild out at a…Festival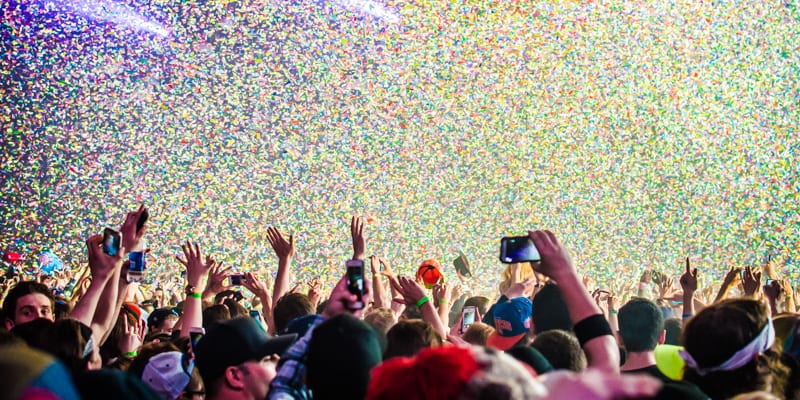 Coloradoans like their festivals. It's sunny all the time, might as well go aside and celebrate. Each season brings out a slew of unique events, from coffin races in Manitou to the Colorado State Fair.
There are festivals for art, beer, wine, spirits, food, film, heritage, holiday, music, sports, western and wildlife. Live music and Colorado craft beer can be found in the majority of them. Some are free, some are paid.
Catch a trophy trout…Fishing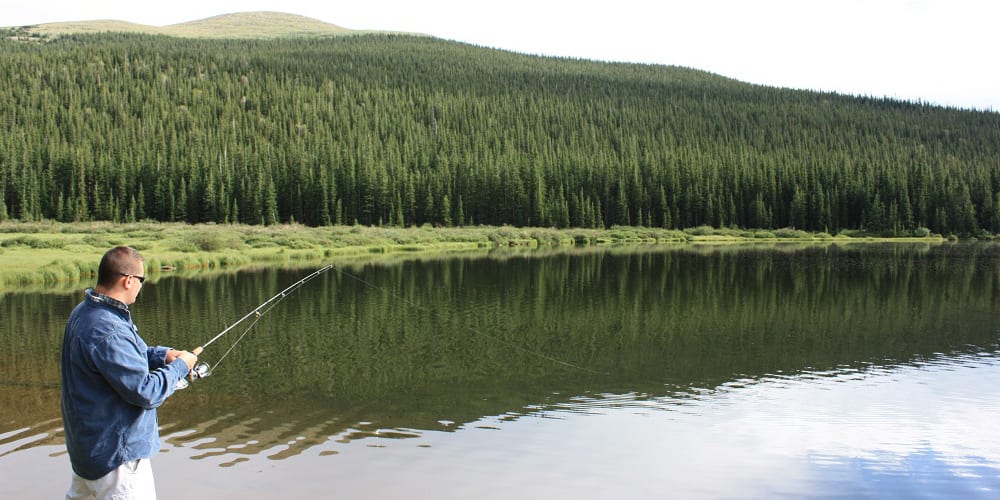 The highest snowcapped peaks fuel the rivers and lakes that give Colorado its reputation for blue ribbon fishing. Clean landscapes and tons of spots, Colorado is a fisherman's paradise.
All you need to get started is a fishing license, which will run you 30 some bucks, a rod set for 30 some bucks, a few lures and some nightcrawlers (worms). Then head out to a fun fishing lake or river and catch a trophy fish.
Shivers down your spine at a…Ghost Town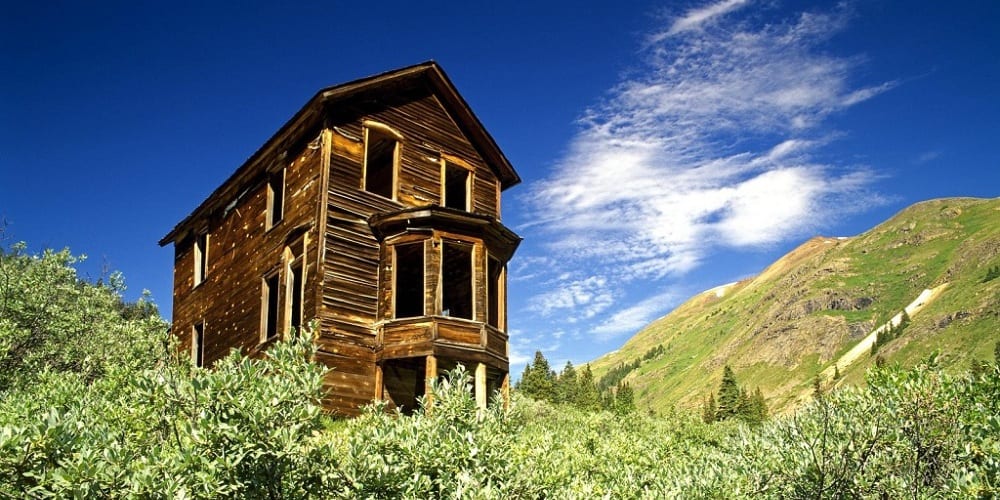 Nothing conjures up the thoughts of the Old West than standing in a Colorado ghost town. There are hundreds of these former communities scattered around the mountains, waiting to be explored.
One of the state's most popular is Saint Elmo, a well-preserved collection of former shops and houses in the woods southwest of Buena Vista. Many of these towns can be accessed year round, while others are best left for snowless seasons. Some require 4x4s, others are okay with your Prius.
Race like Mario on…Go Karts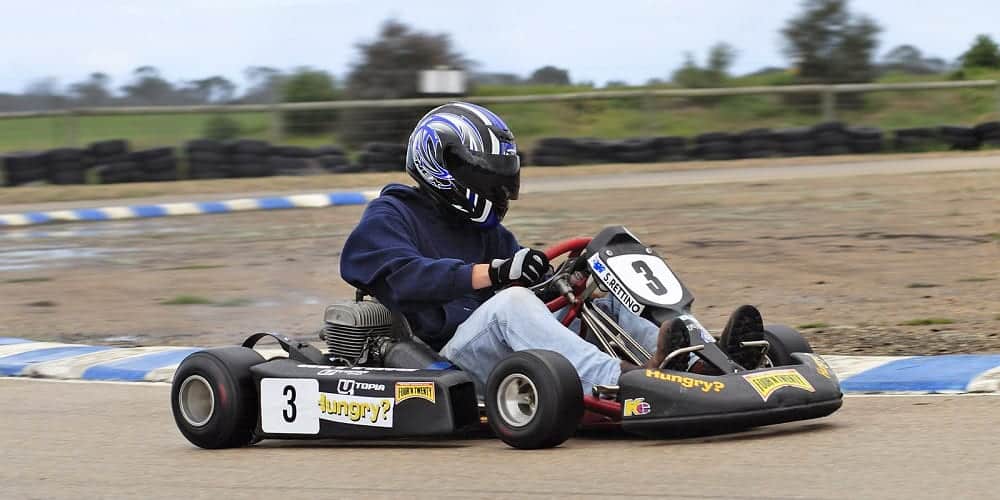 Race your friends at tracks around the state. Outdoor go kart tracks are available year round in Denver and the Front Range.
Adult-oriented go karts can be found at Denver's Unser Racing. This indoor track features speeds up to 50 mph. Or head outdoor for one of the country's top go kart venues on the Western Slope's GJ Motor Speedway.
Scream foreeee…Golfing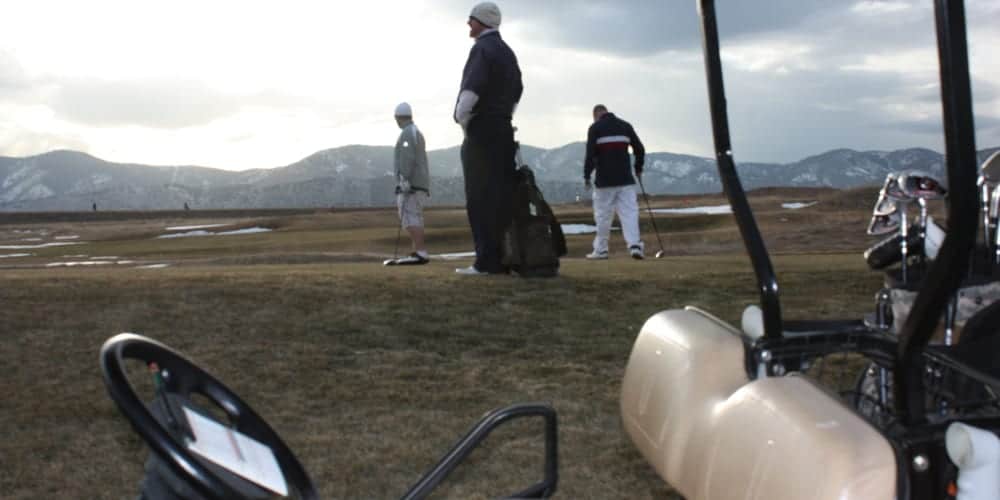 With loads of sunny days and crisp mountain air, Colorado is a perfect place for a round of golf. There are over three hundred golf courses around the state.
Many of the lower elevation golf courses like in Denver or Colorado Springs are open year round, weather depending. Mountain courses open up after the snow melts, offering some of the most brilliant landscapes in which to scream FORE!
Strap on your boots and go…Hiking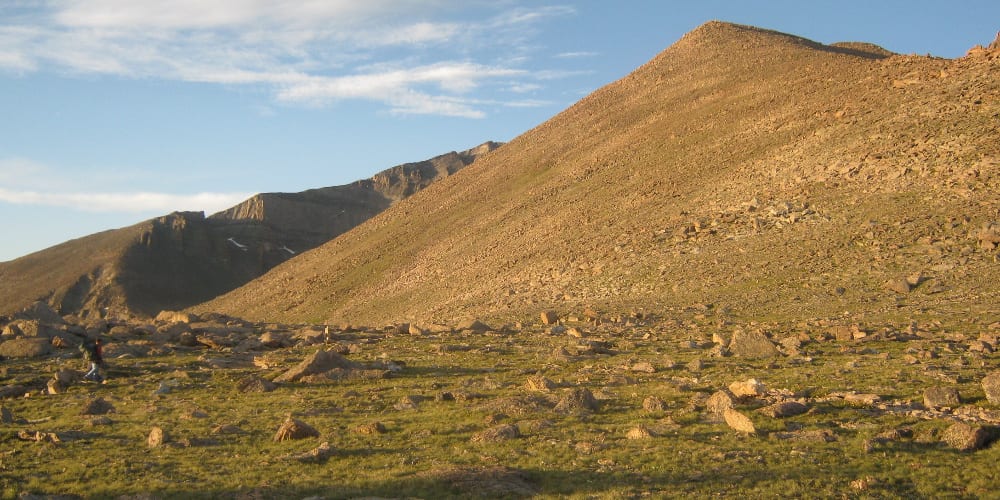 With 58 mountains over 14,000 feet, Colorado has long been tempting its visitors to hike high. From leisurely riverwalks in the city, to rock scrambling above the tree line, Colorado offers hikes for every occasion.
Well maintained trail systems exist in city, county and state parks, as well as miles and miles of trails throughout public federal land. The most known, Colorado National Trail, goes 486 miles from Denver to Durango. Heading north-south is the Continental Divide Trail, part of the 3,100 mile national trail from Canada to Mexico.
Saddle up and head…Horseback Riding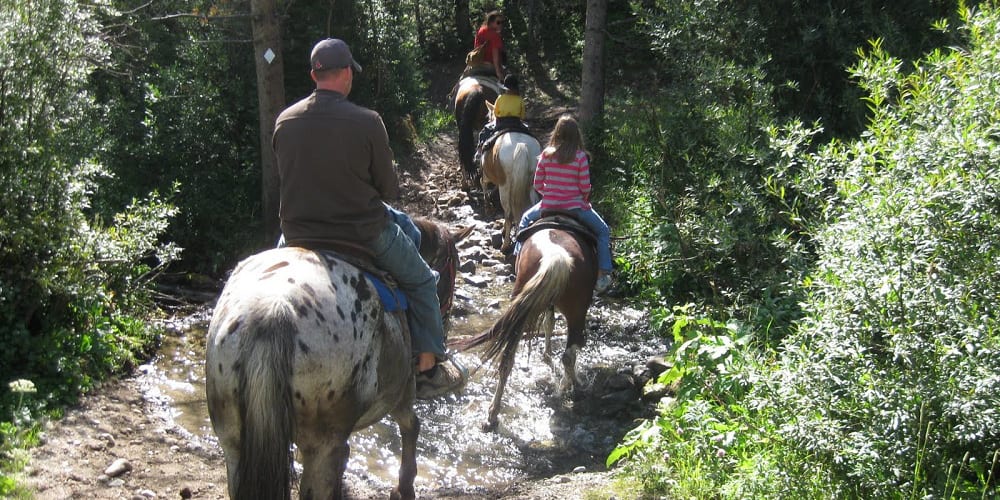 There are a several things you should do in a state like Colorado and ride a horse is one of them. Horseback riding is available year round at some ranches, otherwise just during the standard summer season.
Both first time and long timer riders will find a paradise to explore here in the Rocky Mountains. Go on single day or multi-day trips. You can combine the experience of horse back riding with an overnight stay at a guest ranch.
Get so high in a…Hot Air Balloon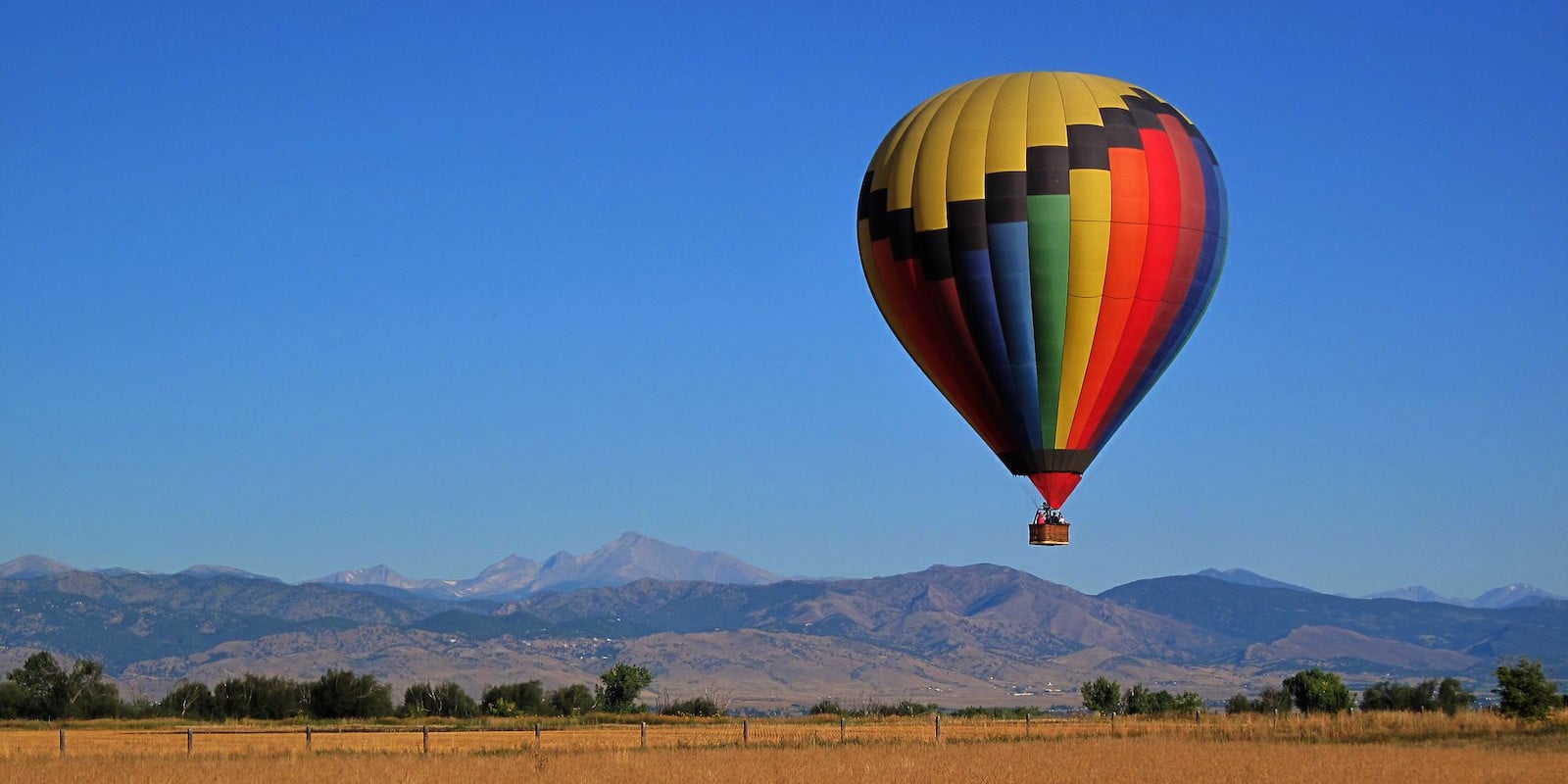 These curious balloons in the sky have long called upon people to ask, what are those people doing? They are living, and at the moment, higher than you.
Pagosa Springs, Steamboat Springs, Colorado Springs and Dillon all offer hot air balloon tours. Steamboat and Pagosa even dedicate their own festival to it. Hot air balloons are available year round at most places, weather permitting.
Ahh relax away in a mineral…Hot Springs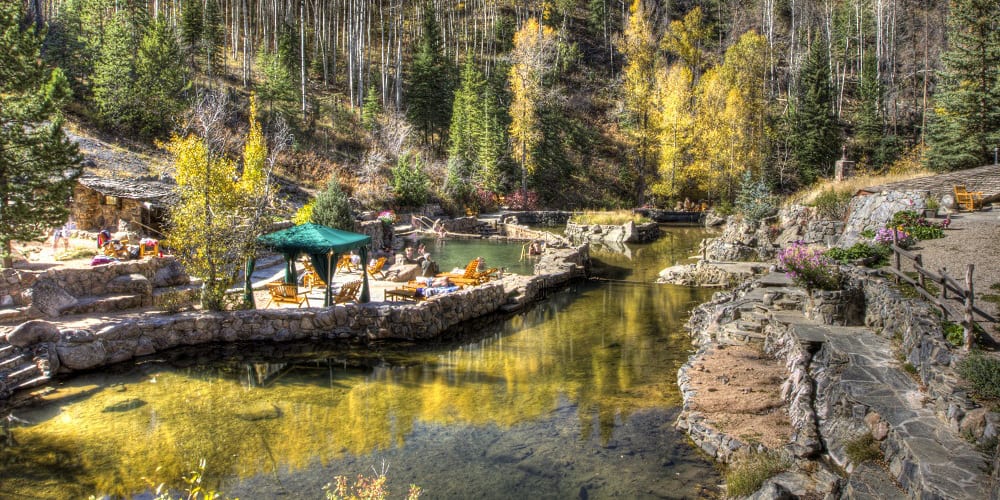 Like camping, hot springs never seem to disappoint. These natural mineral waters boil up at points around the state. They're varied from full resorts with lodging, to primitive undeveloped rock-wall pools on the of the river.
Families looking for a natural hot springs with fun things to do will enjoy Glenwood, Mount Princeton and Old Town for their swimming pools and summer slides. Those looking for clothing optional soaks can find them too. Most of the hot springs are available year round.
Freezer's worth of wild fare by…Hunting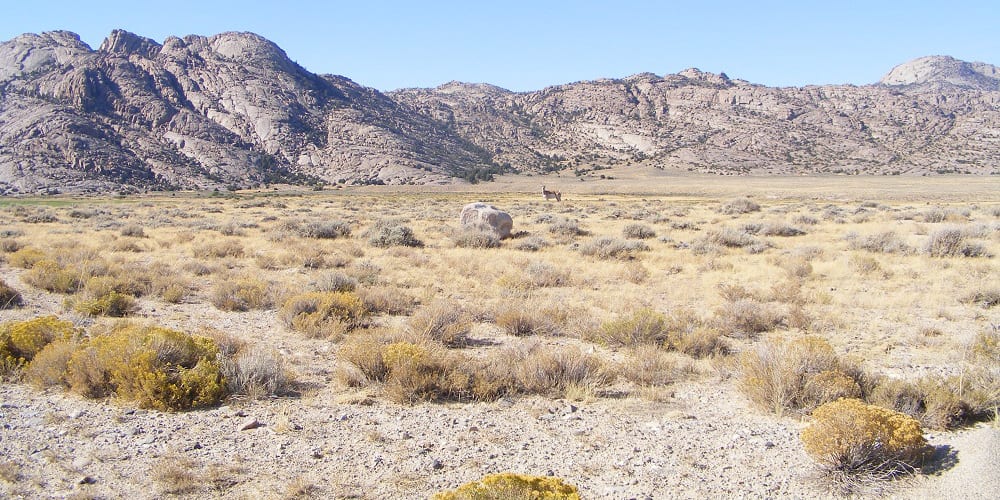 Colorado's variety of natural landscapes grant it a range of wildlife to hunt. Seasons and hunting zones are set up to ensure proper management of wildlife numbers. In-state hunters must pass a hunter safety class and pay less than out-of-staters for their tags.
Most people come to Colorado to hunt big game, deer and elk. Moose, bear and mountain lion tags are available. Small game, turkey and waterfowl are common to hunt. Study up with the Colorado Parks & Wildlife on hunting requirements.
Need a new winter rush…Ice Climbing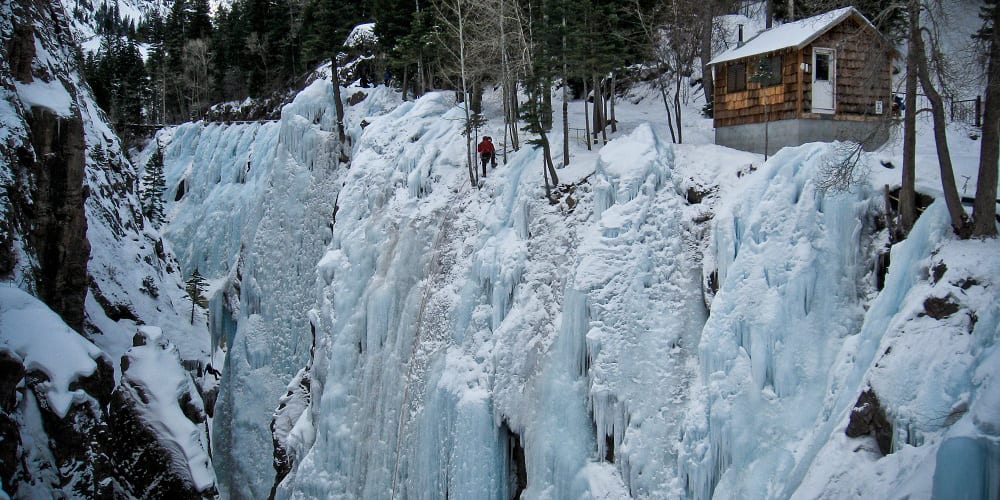 First time? Check. Head out with a knowledgable ice climbing guide and have all your gear provided. There are several schools to choose from.
Ouray Ice Park is the most known place to ice climb in Colorado. It features numerous manmade routes, and even a climbing festival celebrated their in January. Thanks to the addition of the Lake City Ice Park, Hinsdale County is bring in winter climbers from afar.
Solitude by…Ice Fishing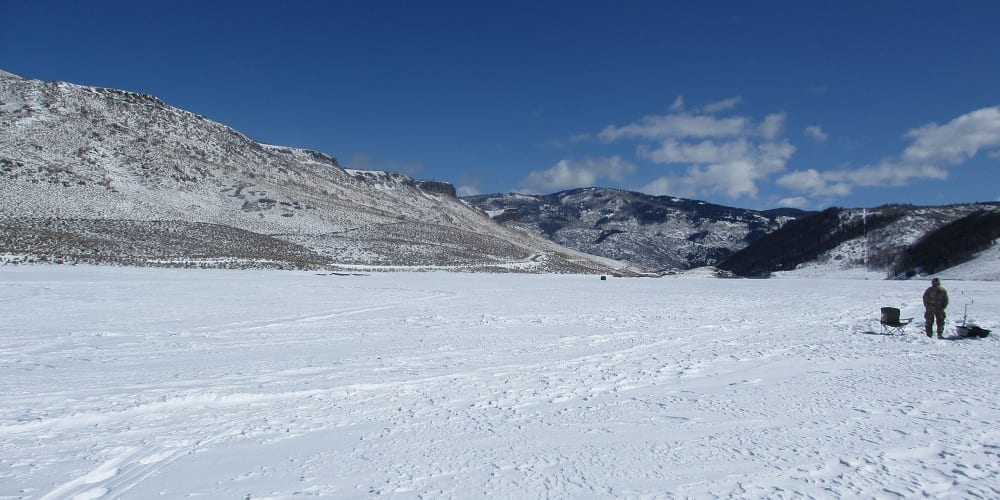 Some anglers swear that winter fishing is the best fishing. Access the center of frozen lakes via an auger, then bait and drop a line.
The experience can be enhanced with an ice hut, a tent like enclosure where one can stand tall and fish from inside. Rent some equipment in Golden, then go enter an ice fishing tournament and make some cold memories.
Glide over frozen lake…Ice Skating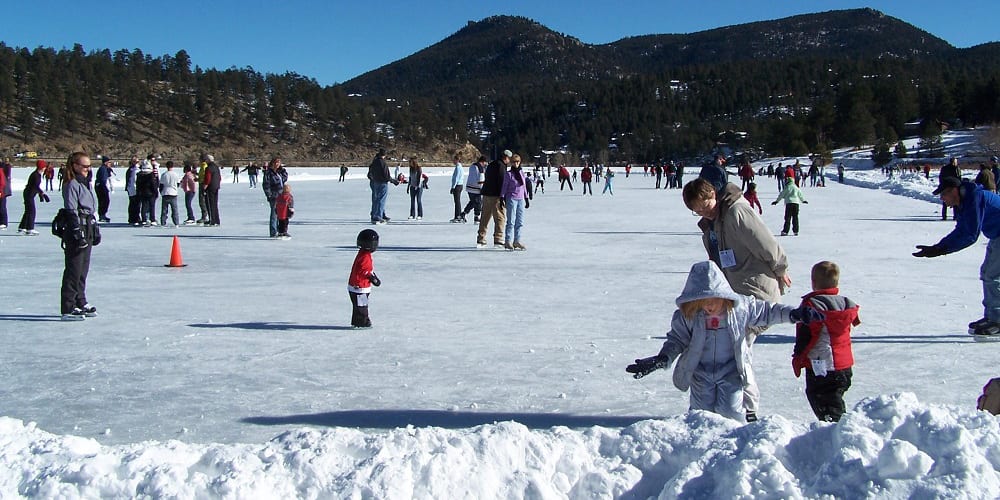 There's something magical about ice skating on a frozen pond. The cool temperatures and magnificent views all around make it a fun time. Keystone and Evergreen both offer a massive lake to skate across.
Rent a pair of skates at the rink and get going. Outdoor rinks are available from December to March on the Front Range and in the mountains. Year round indoor rinks are can also be found all around.
Off-road someone else's car with a…Jeep Rental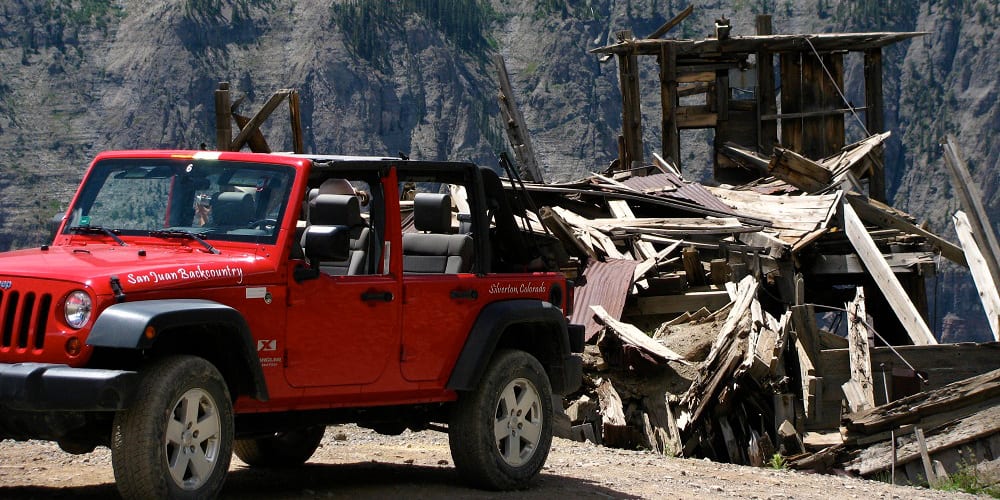 Go where others can't with a high-clearance 4×4. Rent a Jeep for a day or longer at the most convenient places in the Rocky Mountains, near all the best trails.
The Alpine Loop, connecting Ouray, Silverton and Lake City is a national scenic byway, and the only one that's a 4×4 road. This seasonal loop is the first place I'd go for a weekend away. Drive over Tincup Pass and see Saint Elmo ghost town while you do it.
Wonder at the magnificent…Landmarks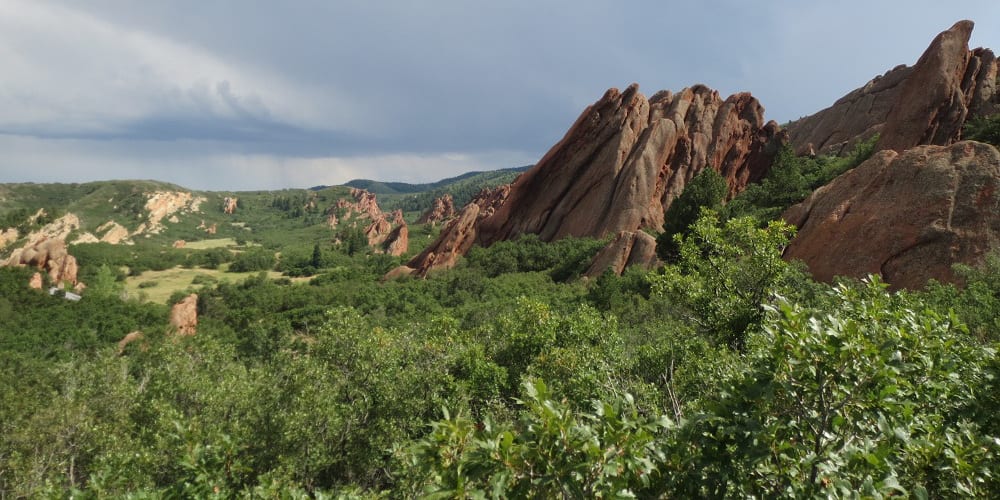 Drive around Colorado and you'll see natural landmarks everywhere. There are thirteen designated National Natural Landmarks in the state. These are considered the top U.S. references of certain biological and geological features.
Garden of the Gods is the most well known. Its iconic sandstones tower out of the earth by Colorado Springs. Roxborough State Park is another Front Range location where you can see this natural phenomenon. Other landmarks include fossil areas and lakes. Hanging Lake is a wonderful hike to see a hanging garden plant community formed by travertine deposition.
See why many came here on a…Mine Tour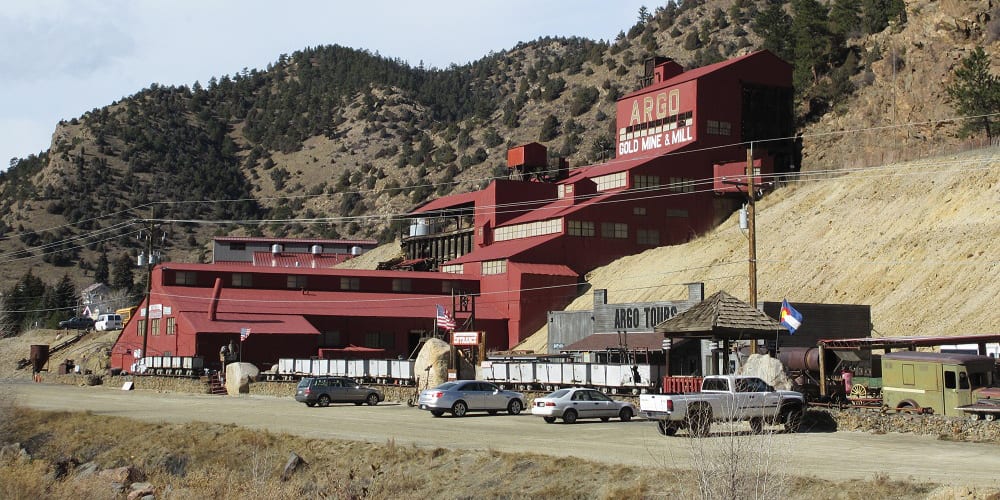 People came for gold and riches and left mountainside relics. There are several historic mines that run tours throughout the Rockies. Most are year round.
Argo Gold Mine is the closest to Denver. It's the giant red mill you pass in Idaho Springs on the way to Breck. One Hundred Golf Mine escorts you via railcar deep in the San Juan's. Descend one thousand feet into the earth at the Molly Kathleen in Cripple Creek.
Unleash your inner child at…Miniature Golf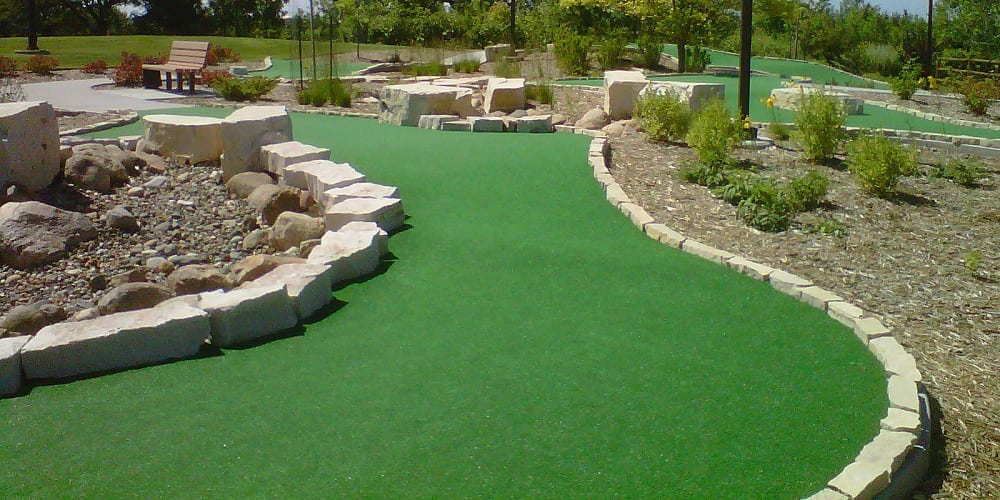 Putt putt golf anyone? There are wonderful miniature golf courses located across the Front Range, with several in the mountains.
Aspen, Crested Butte and Grand Lake all offer seasonal mountain mini golf courses. Denver's Monster mini golf is indoors and glow-in-the-dark, so a great thing to do on Colorado's rare rainy day.
Be cultured at a…Museum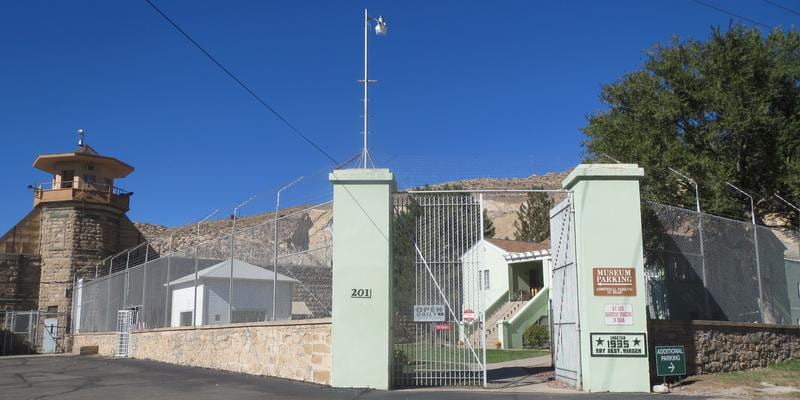 Museums surprise me every time. I always spend a lot longer than expected reading about Colorado's fascinating history. There's a museum in almost every notable town, covering the area's heritage.
Big time museums include the Denver Art Museum, Denver Museum of Nature & Science. Unique ones include the Ute Indian, Colorado Ski & Snowboard, Colorado Railroad, American Mountaineering, Underground Mining and Museum of Colorado Prisons.
It's your land too on…National Lands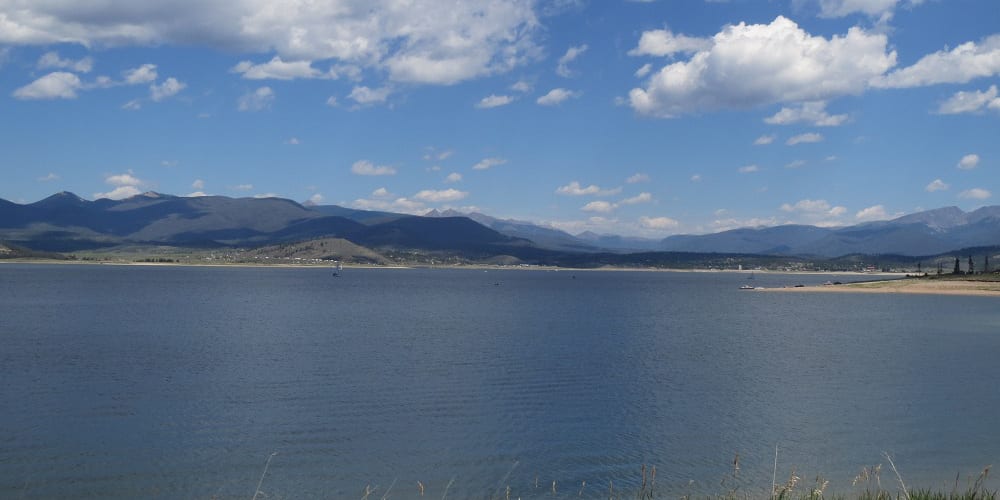 Federal land covers a third of Colorado, it's everywhere. Rocky Mountain National Park is one of the top visited attractions in the state. It's one of four national parks in Colorado, and one of many of federal lands open for public use.
"It's your land." That's the motto. Numbers-wise there are 8 national monuments, 2 recreation areas, 11 forests, 2 grasslands, 8 wildlife refuges, 2 historic sites, 3 historic trails, 1 scenic trail, 3 conservation areas, 42 wilderness areas and 28 recreation trails. All these in addition to public federally-run B.L.M. land.
Shoot with your friends at…Paintball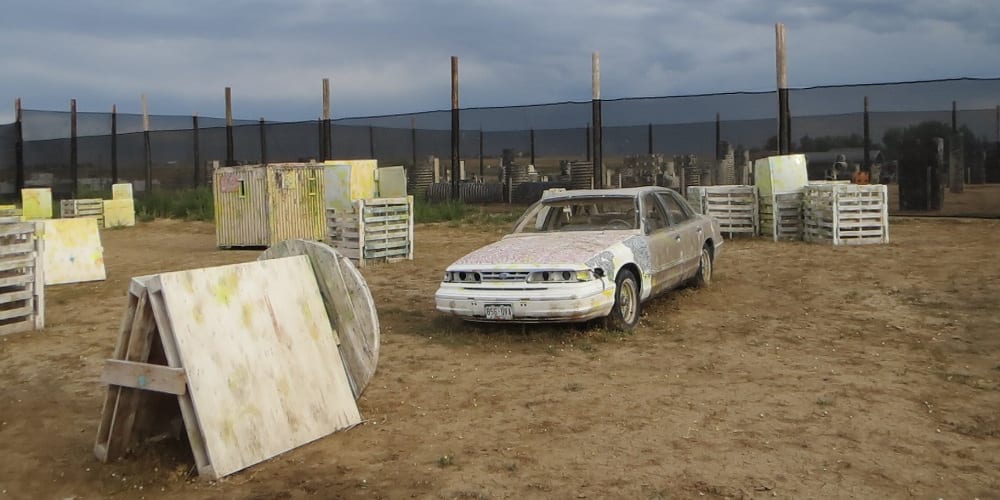 Put some old clothes on, load your hopper, mask down, fire, splat, you're out. Experience paintball at four fields across Denver's Front Range. Mountain paintball is available in Durango at Full Blast.
Outdoor paintball fields are open year round in Denver. Gather your closest friends, and that one guy you don't like, and head out to play paintball. Erie's Blitz Paintball has seven fields, complete with bunkers of all shapes, including a helicopter and two story castle.
Looking to get high…Para/Hang-Gliding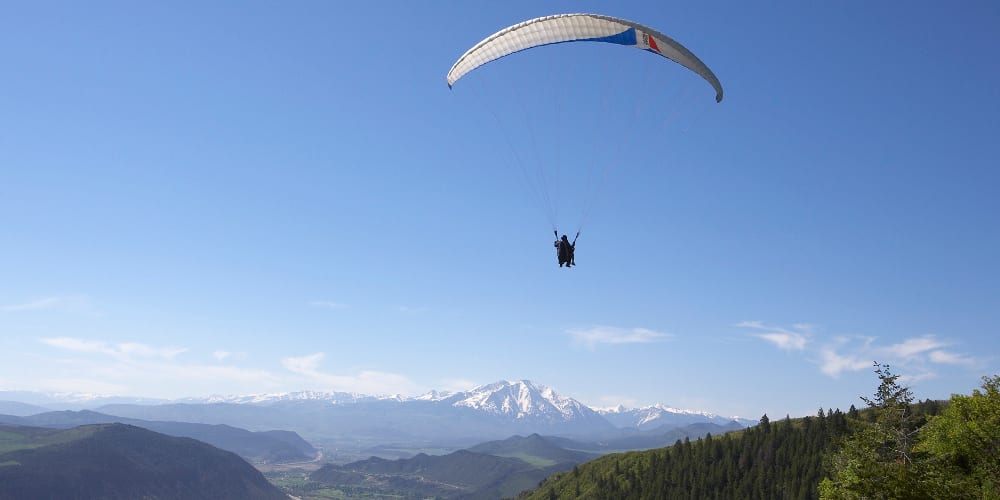 Another activity where you'll get an aerial view is paragliding and hang gliding. It's sort of a cross between hot air ballooning and skydiving. It's available year round at places across the state.
Go paragliding from your ski town in Avon, Aspen or Telluride this winter. Take a tandem trip with an experience guide over the Rocky Mountains. Evergreen's Airtime Above Hang Gliding is the Front Range's oldest hang gliding operation.
Chug-a chug-a choo choo…Railroads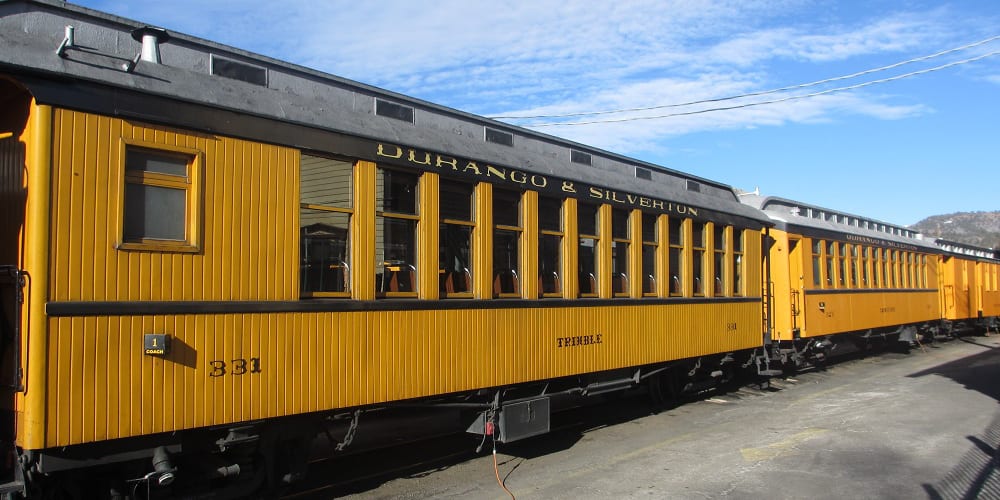 All aboard! Relive Colorado's Old West heydays aboard a historic train. Scenic railroads exist across the state, transporting visitors from town to town, or looping back for a nature trip.
Narrow gauge railroads, the only kind that could fit in tight alpine settings, provide a fascinating trip through the Rockies. Ride the Durango & Silver Narrow Gauge Railroad for an unforgettable trip (take the bus back), or the Royal Gorge Route through the canyon. Pikes Peak Cog Railway will take you to over 14,000 feet.
Cool off…River Tubing, Kayaking & SUP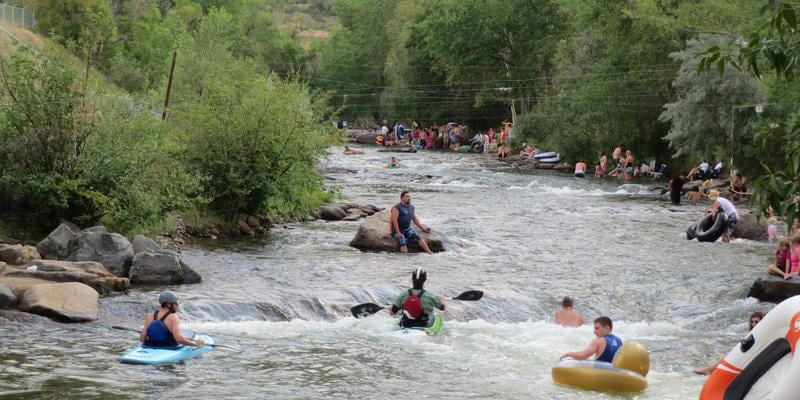 You know it's summer when you find yourself shirtless floating down a cold river. River tubing is sure to get the adrenaline going and your temperature cool on those sunny Colorado days. Many cities create whitewater parks, which are just a few manmade features under the water that create ripples.
This ensure Golden's Whitewater Park is a blast even late into the summer, when the snow melt is no longer fueling Clear Creek. Rent a tube or just buy one cheap. Natural sections of the South Platte and Boulder Creek are also popular come June. Mountain steams like the San Juan River in Pagosa open to tubers a little later in the season.
Test yourself…Rock Climbing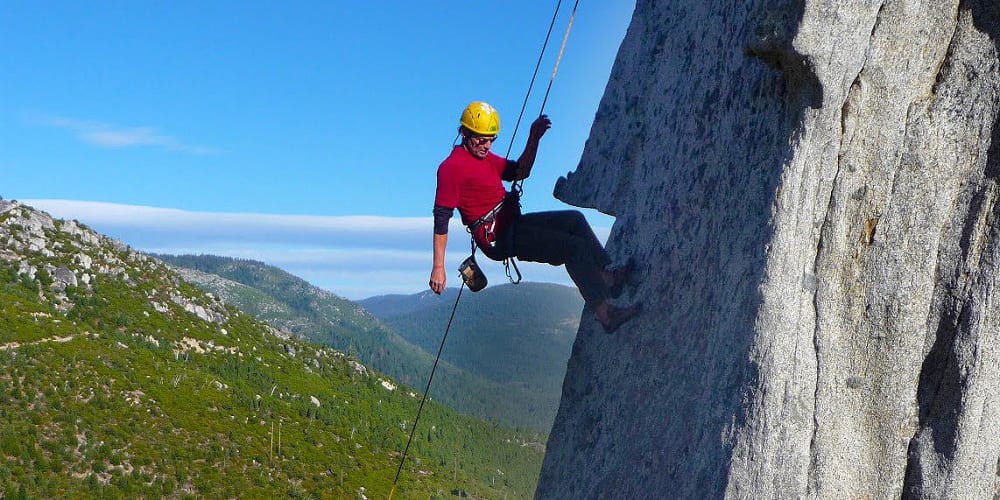 After completing the level 1 beginner's route at your local indoor climbing gym, it's time for Colorado's highest peaks. Okay, maybe not. Grab a local guide and take on an outdoor rock climb, or just get a few laps in at an indoor rock gym..
Experienced guides are located across the state, all eager to help you reach the top. Beginners to experienced will find outstanding rock climbs in Colorado. Eldorado Canyon is a popular rock climbing spot on the Front Range.
Yee-haw at a local…Rodeo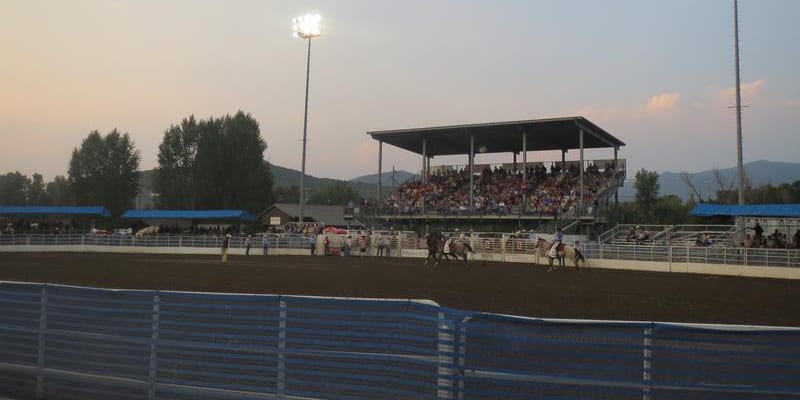 Looking for true western entertainment? Rodeo is it. Most rodeos are seasonal in the summer, with some just once per year at a town's festival. Be sure to check one out when you have the chance.
Steamboat Springs feature a Pro Rodeo Series, with weekly events from mid June to mid August. Winter rodeo can be found in January at Denver's National Western Complex. The National Western Stock Show is a sixteen day event with events daily.
Easiest way to see the state on a…Scenic Drive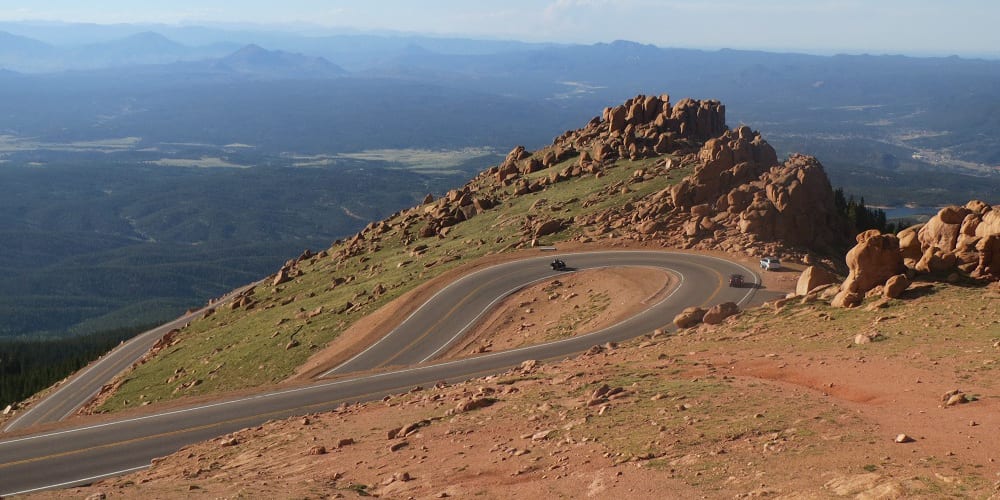 Hop in your car and change the scenery. Scenic drives are a fun way to get where you didn't know you were going. There are 26 designated National Scenic Byways in Colorado.
And there are countless other drives that have no special title. Go in spring or summer for adventure and access to the best things to do in Colorado. Go in fall to the see the colors or winter for a more intimate drive.
It's probably why you're here…Skiing & Snowboarding
Colorado features every kind of ski area, from little city run ski hills with a T bar up from the base, to the high speed expresses of your world class resorts. This winter experience a bit of both.
First time skiers and snowboarders will have plenty of smaller ski resorts to choose from, with plenty of acreage to learn on and similarly paced folks. Those ready to take on more of a mountain, head to big guys. Steamboats the place for tree skiing, Vail for bowl skiing and Keystone for night skiing.
Take it up a large notch…Skydiving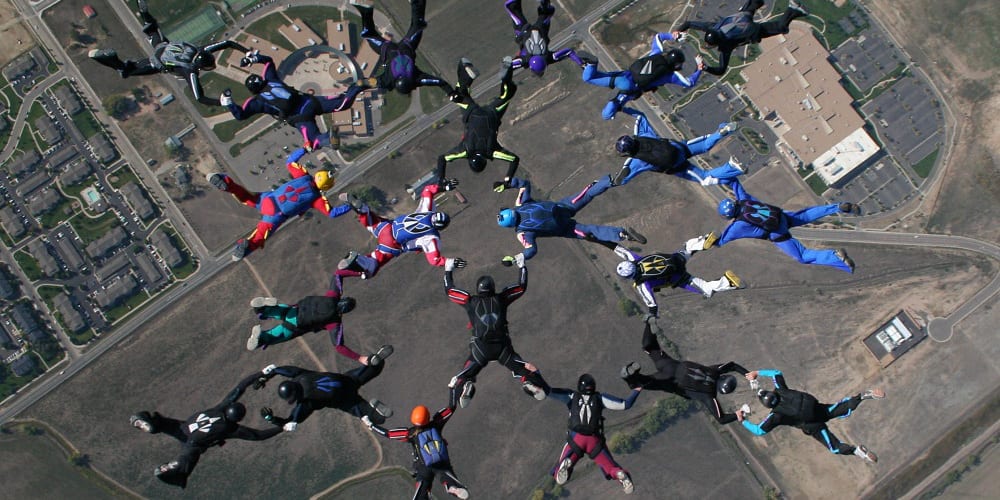 What better way to change up your routine than by jumping out of a plane. Probably none. Go on a tandem skydive with an experienced guide, at numerous Front Range outfits.
Colorado's Front Range offers extraordinary views in all direction. It's a wonderful place for beginner and experienced skydivers. If you're still not feeling it, maybe go indoor skydiving in Littleton.
Charm your date on a…Sleigh Ride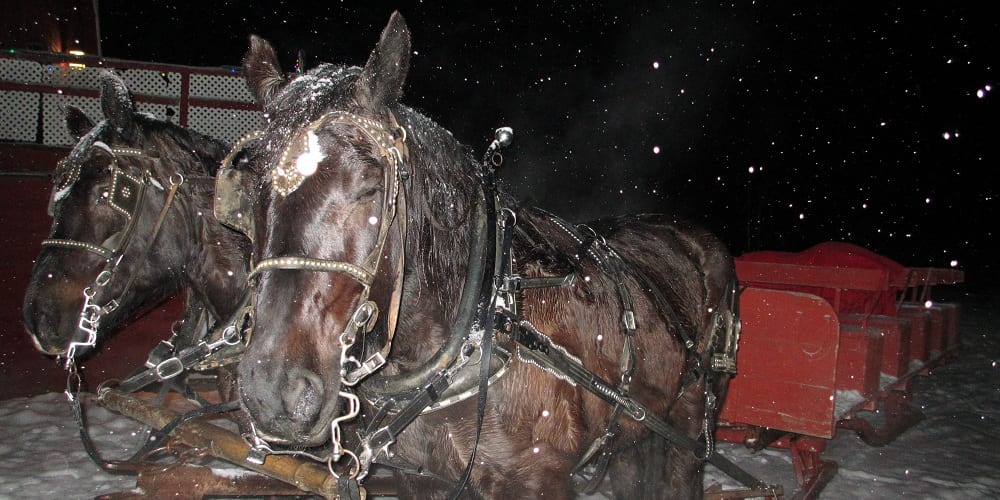 Enjoy a fun dinner sleigh in the heart of the Rocky Mountains. Ranches around the state host guests on their horse-drawn sleighs for a variety of tours.
Some offer simple sleigh rides with hot cocoa, others offer romantic rides to and from a Western dinner. If you're lucky, the Yampa Valley Boys will play at your dinner.
Speed down the hill…Snow Tubing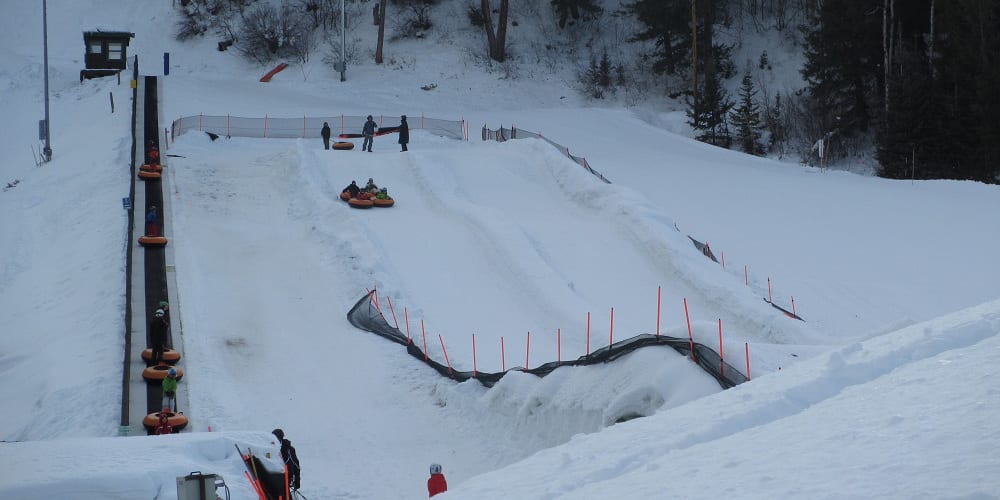 It's all the fun of sledding without the work. Rent your tube, take the lift up, usually a magic carpet, and prepare to launch. Snow tubing hills can be found by most ski towns.
Unlike most ski areas, tubing hills are open late. They make the perfect evening activity with the kids who were stuck in ski school all day. Keystone's hill is so unique it's open in the summer.
Sled through the freshies…Snowmobiling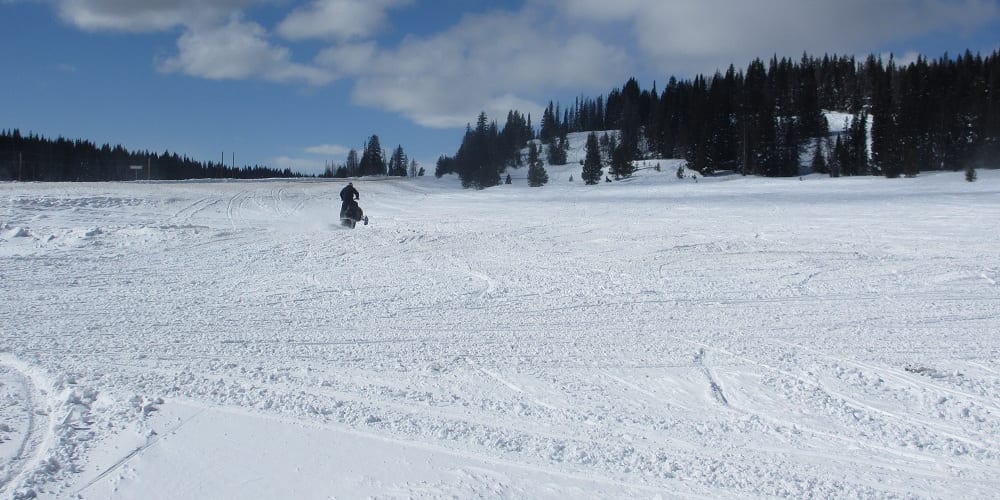 Rip across vast expanses of alpine wilderness on a snowmobiling. The Rocky Mountains feature outstanding snowmobile trails for all levels of riders.
Both guided snowmobile tours and unguided rentals are available nearly everywhere in the mountains. Tours offer the benefit of an experienced guide, and help if you flip your snowmobile. See some of the most remote, beautiful spots while snowmobiling in Colorado
Trek carefully on…Snowshoes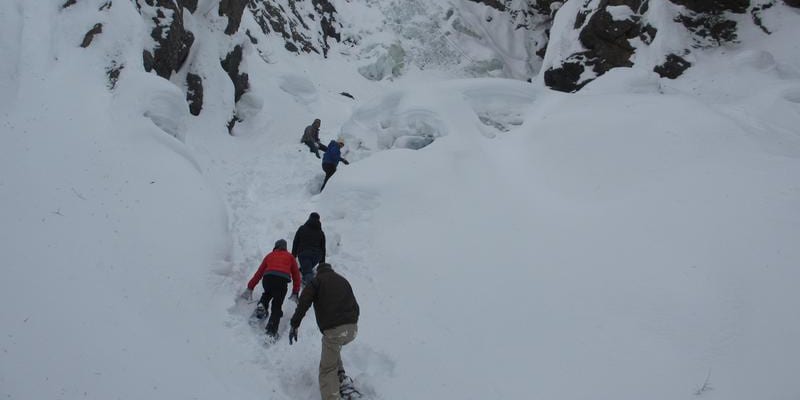 When the snow blankets your favorite hiking trails, choose new ones covered in snow. There are snowshoe trails everywhere you look, at local ski areas, Nordic Centers, national forests, google.
Rentals can be found at ski areas, Nordic Centers and local sporting goods stores. You can also purchase snowshoes new for around $50. Snowshoes are easy to strap onto waterproof winter boots, just make sure you try them out before your first trip.
Professional racers compete at a…Speedway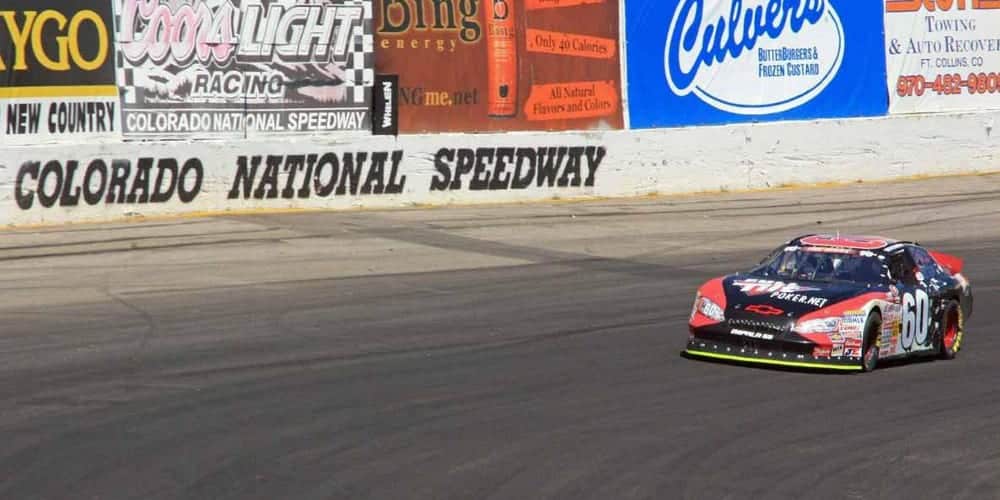 Watch the pros drive lightening fast around the racetrack, while you relax and sip on your Coors Light. Or skip the Coors and head to a speedway where you're allowed to get behind the wheel and test your car. Both options exist.
The Front Range has three speedways where you can watch live: Morrison's Bandimere Speedway showcases a hot rods on a 1/4 mile drag strip. Head north to Erie for the Colorado National Speedway and NASCAR events on its 3/8ths mile oval April to October. Or go south for short track racing on I-25 Speedway's 1/4 mile oval.
Root root root for…Sports Teams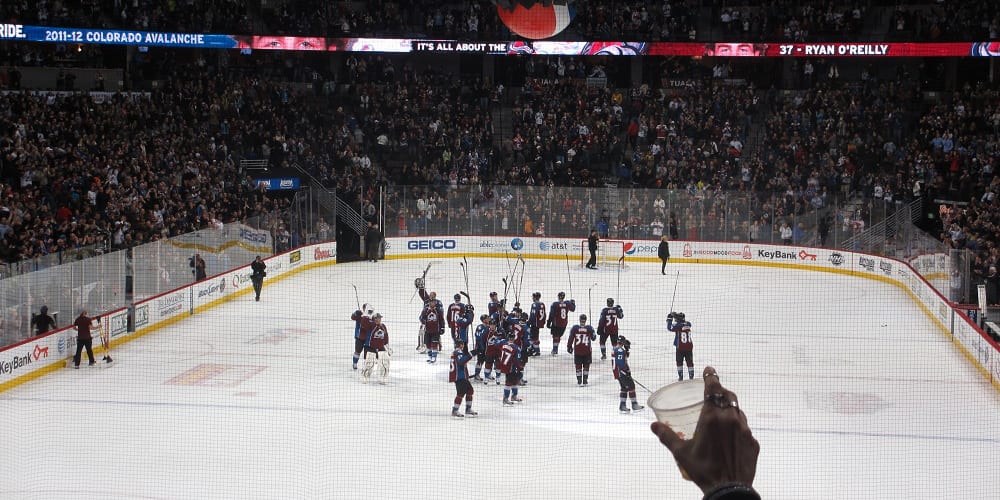 Denver has sports teams in the five major professional sports, hockey, basketball, football, soccer and baseball. They also boasts two professional lacrosse teams, rugby, and three division 1 college teams, CU, CSU and DU.
No matter what the season, you can find a game to catch live at Denver's numerous stadiums. Mile High Stadium is home to the NFL's Denver Broncos and comes alive with screaming fans from September to December. That's the same time the Ball Arena gets going with Avalanche of NHL and Nuggets of NBA, except the action goes until April. Rapids of MSL play at Dick's Sporting Goods Park from April to September, a similar time slot shared by MLS's Rockies at Coors Field.
42 of these…State Parks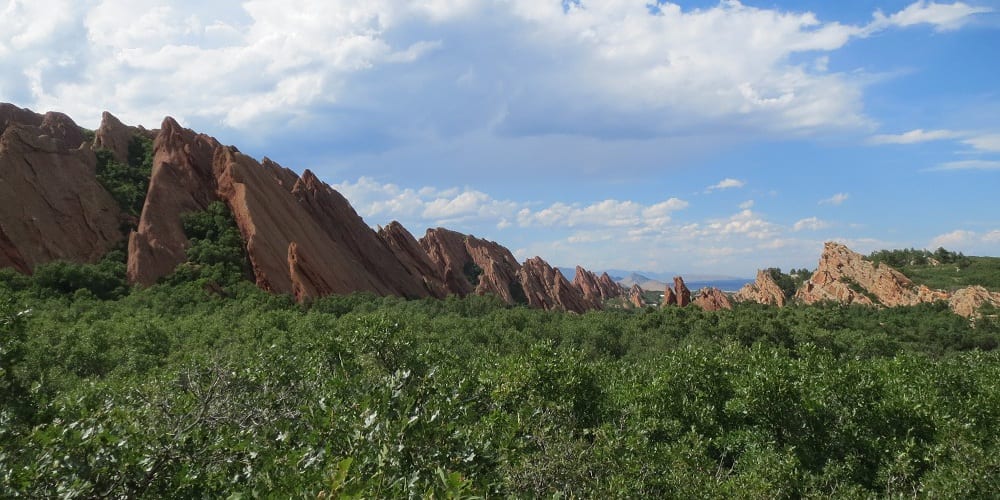 With over forty to choose from, there's a state park that has what you want. Stay the night at a lakeside, forested campsites in Mancos or rent a mountaintop cabin at Golden Gate Canyon.
Many of the state parks are centered around an alpine lake, usually open to boating and fishing. Several have marinas where you can rent boats. Aside from recreation, these are great places to just relax and soak in nature. They often preserve eye-catching natural landmarks that are worth small entry fee.
Nature viewing at a…State Wildlife Area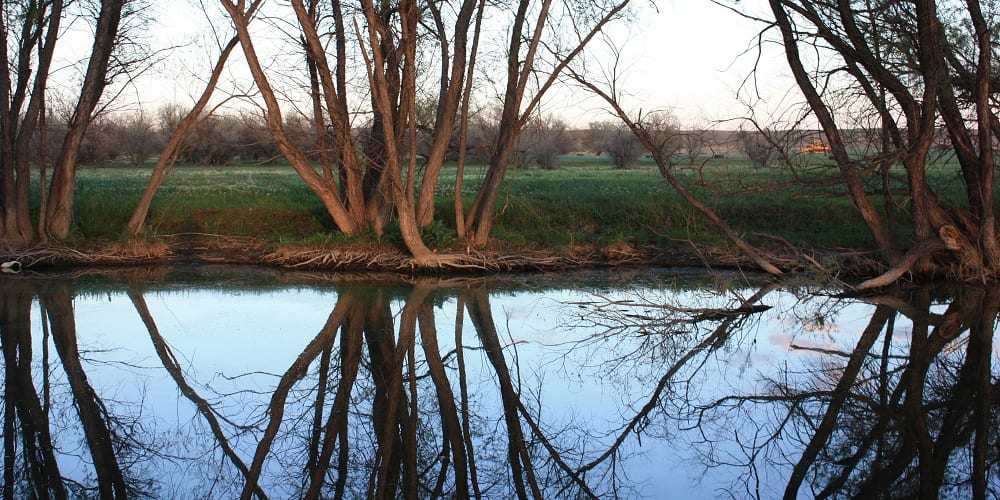 State Wildlife Areas (SWAs) provide public outdoor recreation related to wildlife. This is mostly hunting and fishing. However, activities like camping, hiking and wildlife viewing are popular at many SWAs.
There are 350 SWA lands spread across Colorado, everywhere from corner to corner. They are managed by the Colorado Parks & Wildlife and paid for by sportsmen. Observation, management and preservation of wildlife is the goal of each park. Each SWA offers its own activities based on its region and resources.
Get up and go the…Theatre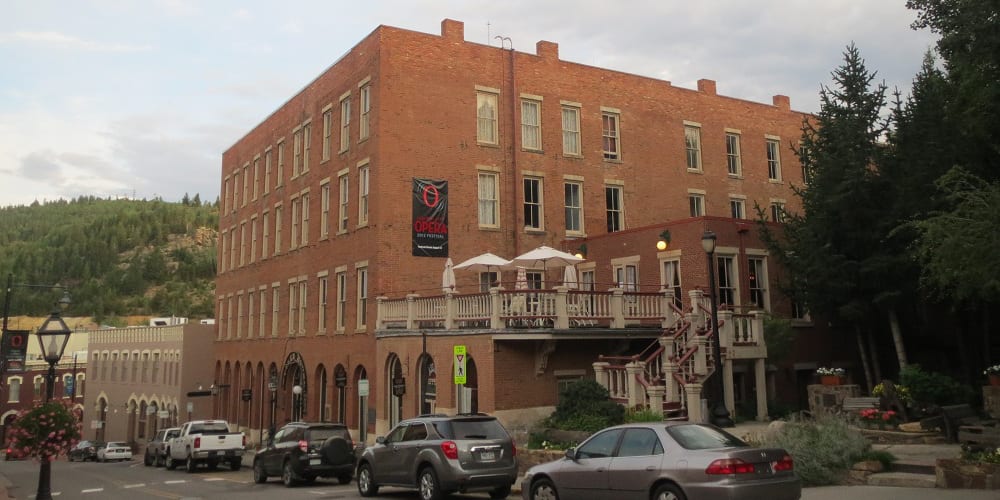 Have a night out of the ordinary and go see a live performance at the theatre. Plays, orchestra, opera, ballet and other performing arts can be found year round.
The Denver Performing Arts Complex hosts a variety of shows for your entertainment. Explore historic wild west theaters in the mountains, such as Durango, Aspen or Estes Park. Creede's Repertory Theatre showcases some of the best off-broadway around in the heart of the Rocky Mountains each summer.
We've got hundreds of these beautiful…Towns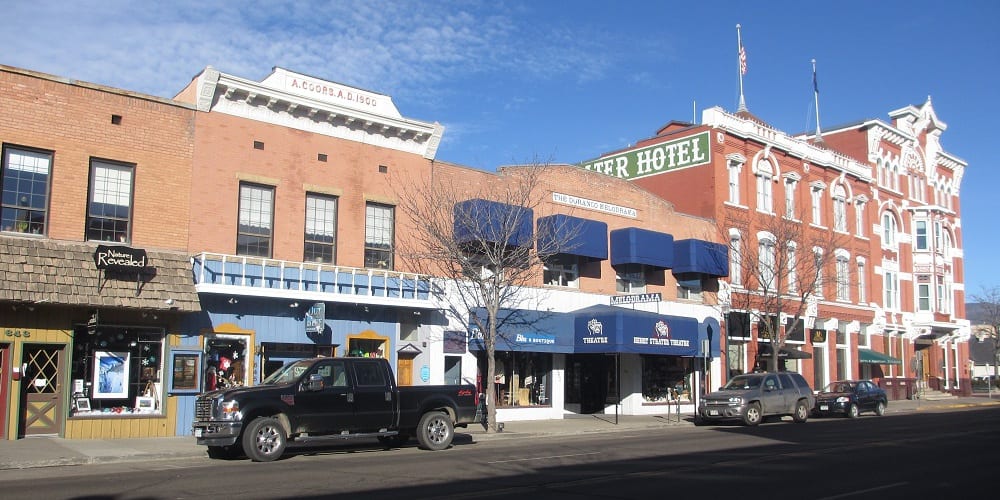 From the city to the country, towns in Colorado are always welcoming and fun to explore. Colorado's three biggest, Denver, Colorado Springs and Aurora, all reside on the Front Range, as does every town in the top ten.
Mountain towns range from cowboy and wild west, to posh and upscale. Skiers looking for the former, go to Steamboat or Crested Butte. For the latter, head to Aspen, Vail or Beaver Creek. Breck's fun anytime, but crowded.
Splash away stress at a…Waterfall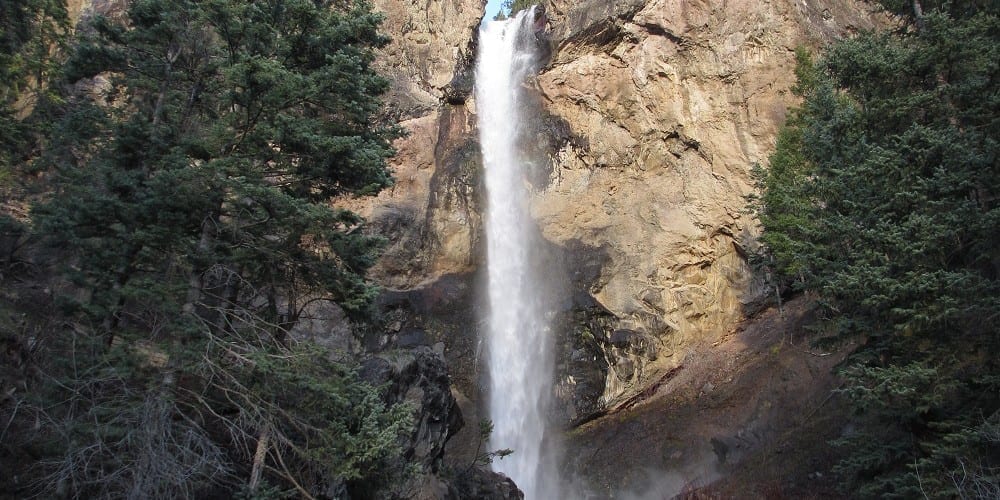 There's something therapeutic about standing next to a waterfall. The splashing waves and raw nature of Colorado waterfalls make them a perfect side trip during any roadtrip.
Spring is the best time to see them, freshly fueled from the high mountain snowmelt. Most are scattered around the Rockies, free for all to see, hike to and get splashed by. Seven Falls in Colorado Springs is one of the most eye catching, thanks to its full resort experience. Paid admission gets you live entertainment and stairs to the top of this colorful backlit waterfall attraction.
Adrenaline pump or lazy float…Whitewater Rafting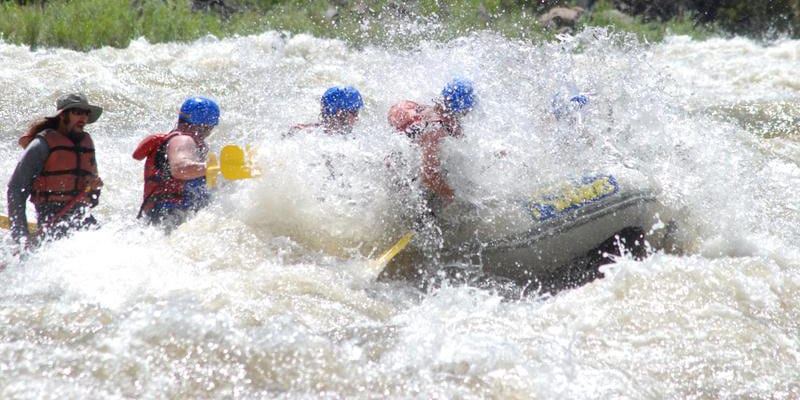 Colorado's rivers are notorious among the whitewater community. The Arkansas River through the Royal Gorge is probably the most epic and adrenaline-packed route. Class IV and V's rapids on the Colorado River in Gore Canyon are known as the hardest commercially rafted waters in the state.
Of course, on the other end of the spectrum, you have quiet, lazier sections of those same rivers, plus a selection of everything in between. Durango's Animas River caters to both families and expert rafters, with the upper section featuring the serious whitewater.
Witness firsthand wonderful…Wildlife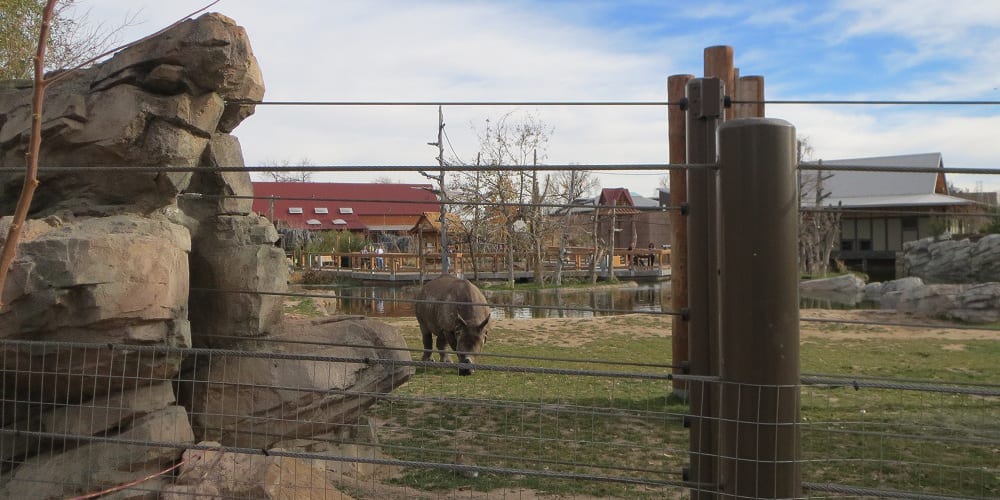 Think Colorado wildlife attractions, and most people picture deer, elk, moose, bear, and mountain lion. However, there's a whole lot more to see than these favorites. Bison and wolf preserves, birds of every kind on their migration, small mammals, fish, there's a lot of species living thanks to Colorado's varied elevation zones.
Exotic animals from across the world can be seen at the Denver, Cheyenne, or Pueblo zoos. Giraffes, lions, rhinos, monkeys, you name it. You can even wrestle gators in the San Luis Valley. Federal lands including national wildlife refuges, national forests, and national parks are places to spy native wildlife, as well as state parks.
Sour grapes anyone…Wine Tastings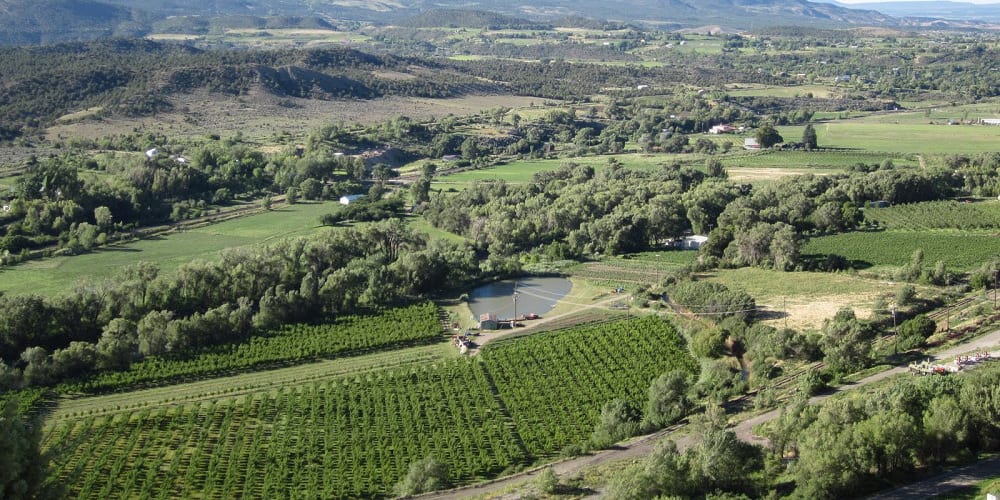 Grab your friends and head on a wine. Western Colorado grows some of the finest grape vineyards, which are used by wineries around the state.
Palisade is the unofficial wine capital of Colorado. If you want to see the vineyards live and experience the ambiance from start to finish, head here. Otherwise fine wineries can be found around the state, from Denver's Infinite Monkey to Boulder's great winemakers.
Soar above the ground on a…Zip Line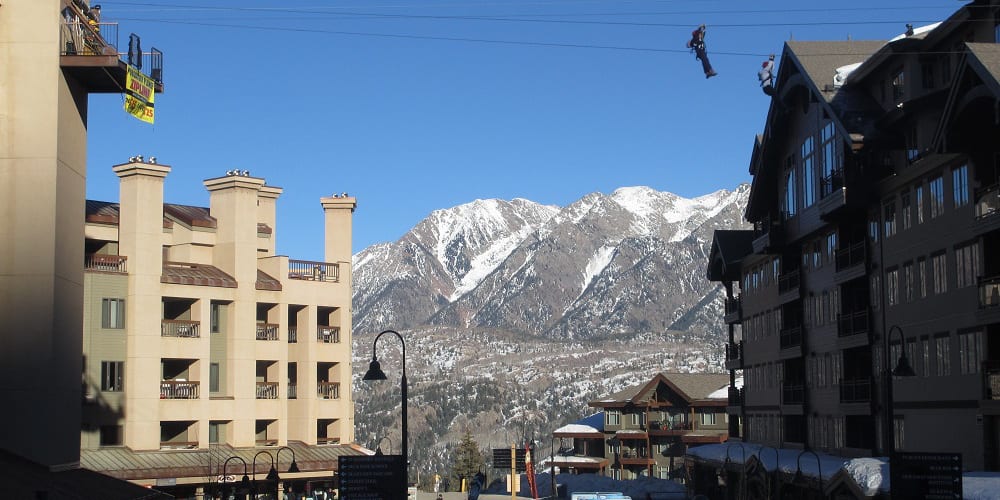 Ziplines are conveniently spread out around the state, zipping adventurists across the Colorado countryside. It's is available year-round in many places.
You can zip line just south of Denver in Castle Rock or venture to the Royal Gorge for a one-way trip over the renowned canyon. Colorado's longest zip line course is Soaring Tree Top Adventures in Durango. It welcomes visitors only via a narrow-gauge railroad.