Unfortunately, the Henry Strater Theatre closed in 2020 due to the COVID-19 pandemic and rising costs to rent the building.
The Henry Strater Theatre is one of Durango's pride offering more than 50 years of performances and is hailed as one of the oldest running theatre in Colorado. It was originally the Weinland Automobile Garage before it was transformed into a venue for performing.
One of the oldest and continually running theaters in Colorado, they host live bands and national productions of popular theatrical performances.
Year-Round Multi-Use Theatre in Durango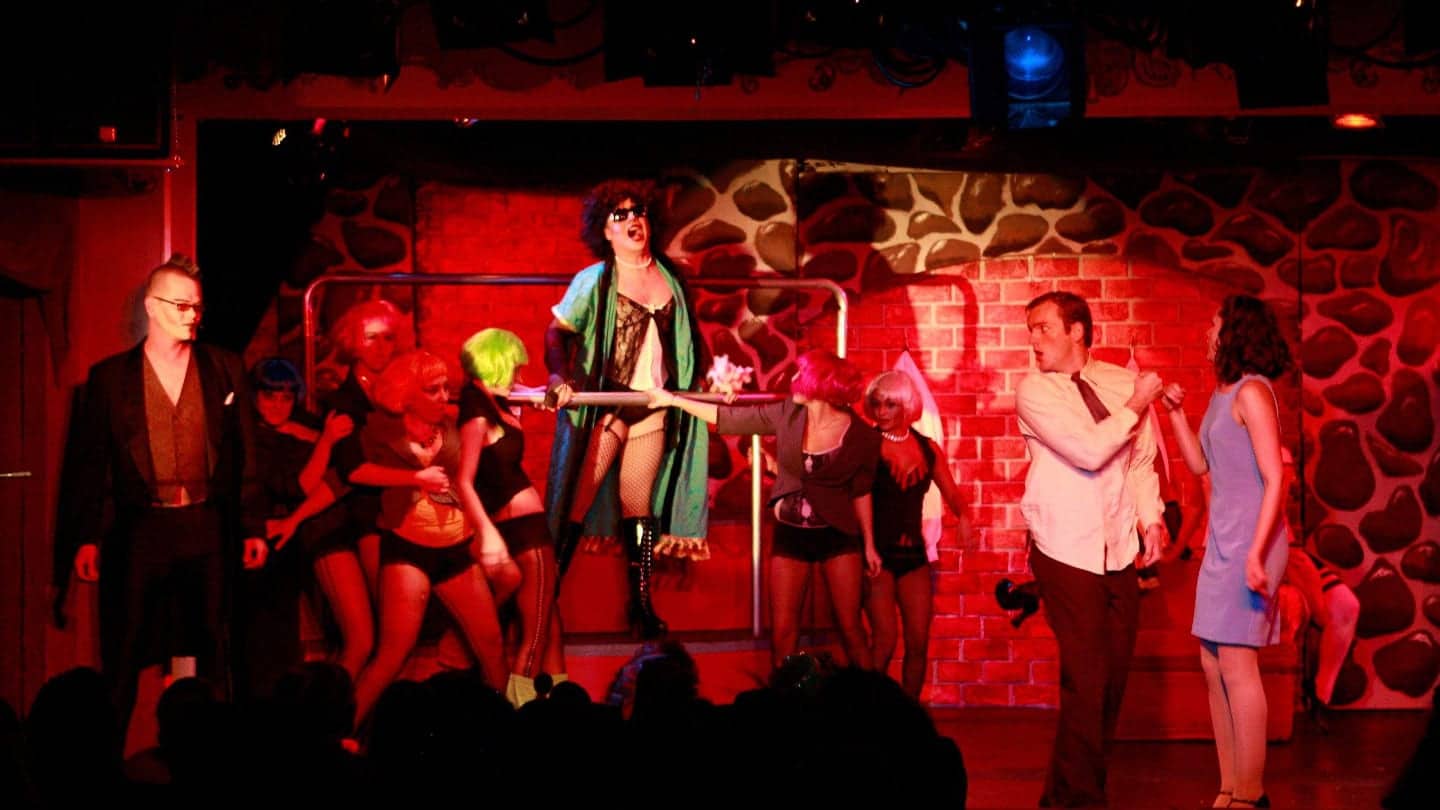 The history of the theatre dates back to 1962 when it was still called the Diamond Circle Theatre. During that time, Orvis Grout and the Diamond Circle Theatre launched and directed the Durango Melodrama & Vaudeville.
Many years passed and in 2008, the theatre was rebranded as the Henry Strater Theatre after the Strater Hotel acquired the Durango Melodrama & Vaudeville.
The theatre underwent extensive rehabilitation to upgrade its sound and lighting while maintaining its old charm. Today, the Henry Strater Theater is one of Durango's go-to venues when it comes to live performances, comedy, and concerts.
Shows at Henry Strater
Variety of shows happen all-year round with acts from musicians, bands, and comedians for their Comedy Nights series. During Halloween, Rocky Horror Show Live on Stage becomes a unique tradition in Durango.
Apart from its entertainment offering, the Henry Strater Theatre is also open for weddings, private parties, and meetings.
Details
Address: 699 Main Ave, Durango, CO
Season: Year round