Run by Ben and Mindy Breed, Buck's Livery has been in the business for over three decades already. Situated in the panoramic San Juan National Forest, the area is home to scenic views of wilderness which are nothing but breathtaking.
Manned by pleasant, knowledgeable, and experienced guides, Buck's Livery aims to show its guests places that not many people will ever see in their entire life. Patrons can expect pure hospitality from both the owners and the guides, as they treat their guests as if they know them for a long time already.
Durango Sleigh Ride
Providing blankets for guests, the 45-minute sleigh ride tour takes visitors through 3 miles of wintery terrain. While there is a cost for anyone above the age of 6, children ages 5 and below ride free. During the tour, guides will share their knowledge of the area and wildlife as well as tell spooky ghost stories.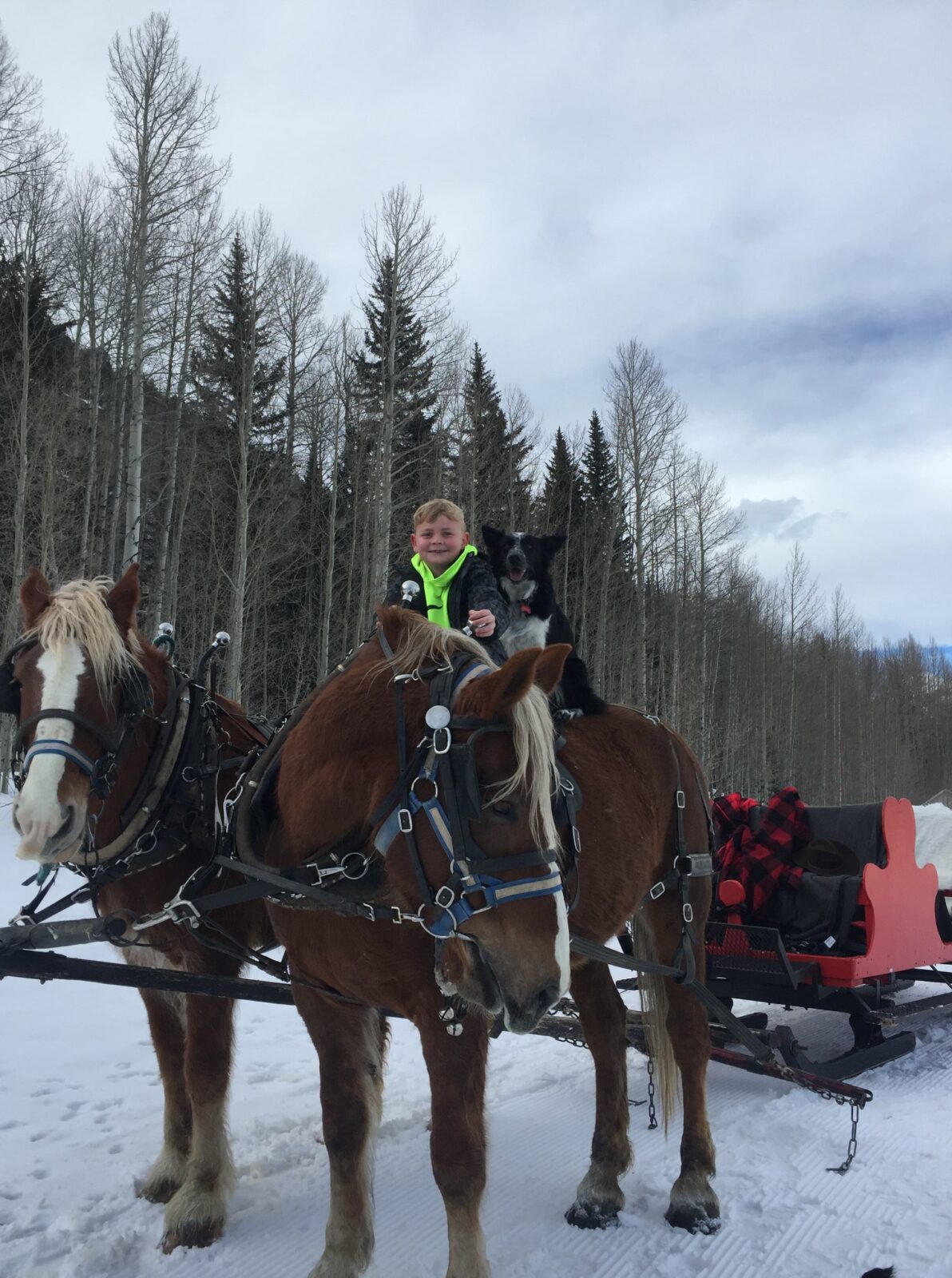 For those interested in a more intimate experience, as the sleighs can carry from 4-10 people, there is a VIP tiki light tour held daily. Guests who participate in this option will also receive a hot chocolate mug with goodies inside. Only 5 miles from Purgatory Ski Resort, this adventure is ideal for the entire family.
If comfort, perfect landscapes, and friendly staff are among your top considerations for an outdoor adventure, then Buck's Livery for sure would be a great addition to your bucket list this season. Make sure to call in advance to make a reservation.
Details
Address: 51 Haviland Lake Rd, Durango CO 81301
Phone: 970-844-4049
Season: December – March
Website: buckslivery.com