Not to be missed in Durango and the surrounding area are the local artisans producing wine and cider. Tasting these local beverages can add to the experience of visiting Southwest Colorado, with many producers opting for local produce in their beverages.
There are a lot of beautiful places and things to do to bring you to Southwest Colorado and Durango. The San Juan Skyway, Mesa Verde National Park, and the San Juan Mountains are just a few of the scenic spots that offer opportunities for hiking, backpacking, exploring, and even soaking in the hot springs.
Each place on this list offers something different – from fruit wines to European-style cider. Some spots serve light bites or host food trucks, while others allow you to order from nearby businesses.
Please note: Wineries can change operating hours and the wine list regularly, so be sure to visit their website and confirm before visiting. Some wineries may also require a reservation for tastings. 
Four Leaves Winery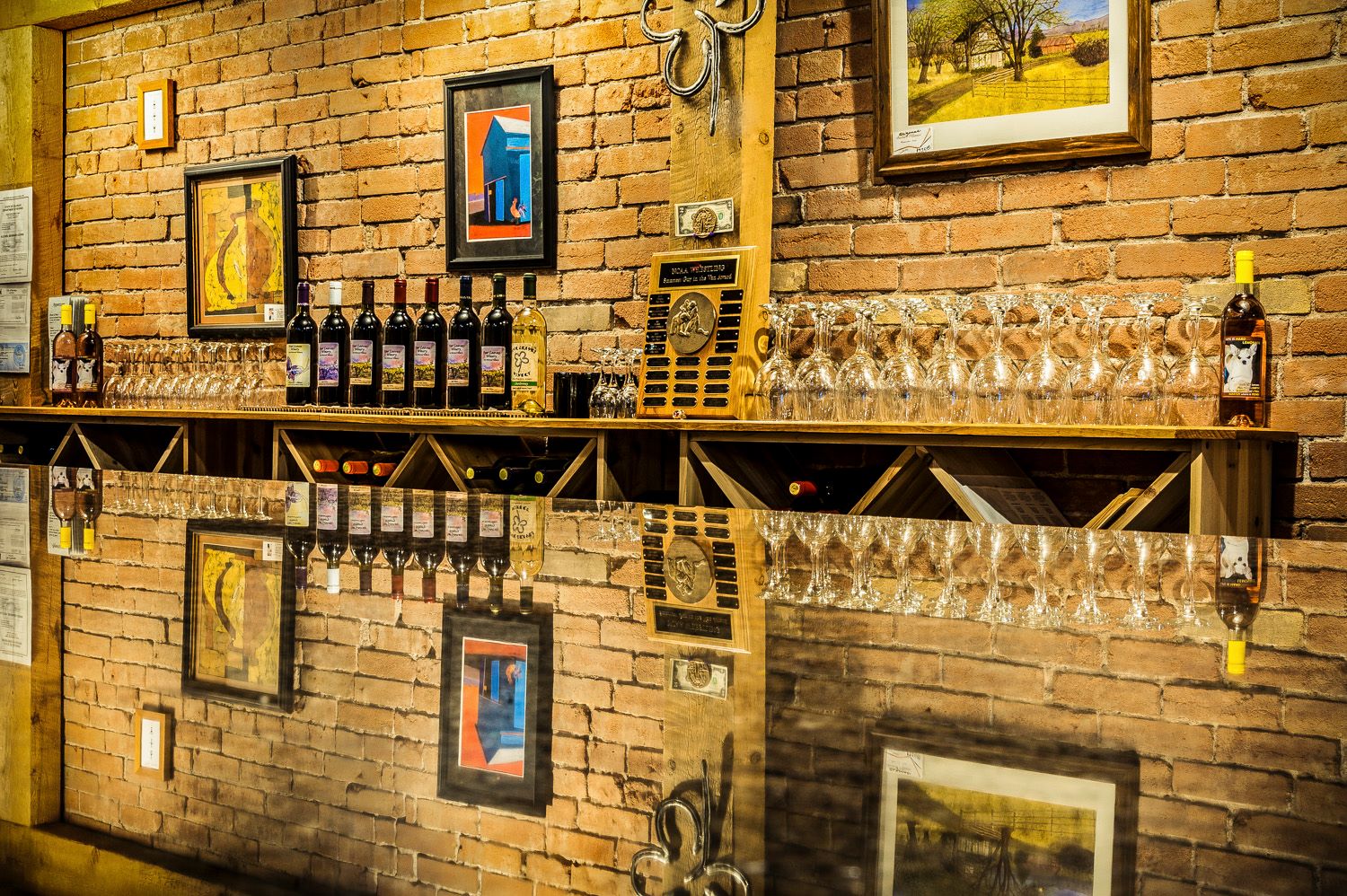 Located across from the historic Durango & Silverton Narrow Gauge Railroad station, Four Leaves Winery produces wines from grapes from all over the globe. There is a wide variety of varieties to choose from, including dessert, fruit, red, and white wines.
Green apple, peach, raspberry, black cherry, dragon fruit, and grapefruit are a handful of the fruits used in making sweet wines. For those with a sweet tooth, the dessert wines include a traditional Port as well as a Chocolate Raspberry Port, which is described as dessert in a bottle.
The Durango winery produces popular white varieties, such as Moscato, Viognier, Dry Riesling, Pinot Grigio, and Chardonnay. The red wine menu is ranked from light to bold to help you choose your favorite – Sangiovese, Pinot Noir, Malbec, Barbera, Tempranillo, and rounding out the list with two blends (a Cabernet Sauvignon/Merlot blend and a Zinfandel/Shiraz blend).
Light bites, such as hummus and chocolates, are available to accompany the wine. Sample a variety in a flight or enjoy wine by the glass or a bottle. The winery even offers the opportunity to make your own wine (in quantities of 28 bottles) with guidance from their expert winemakers, topped off with custom-designed labels. This could be a perfect addition to a wedding, reunion, or company event.
Yellow Car Country Wines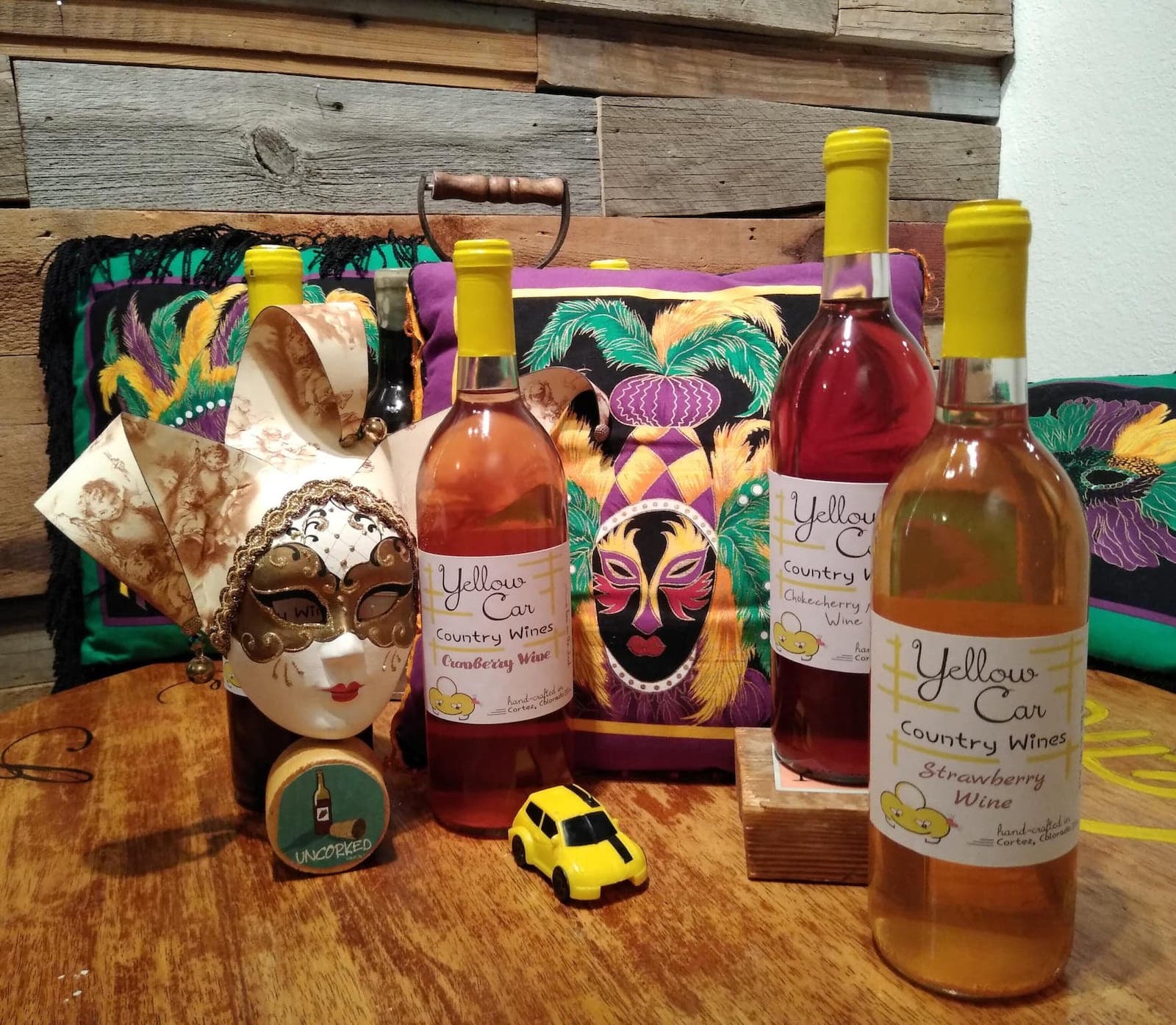 Husband and wife Jean and Jim Wooton specialize in making small-batch fruit wines at Yellow Car Country Wines in Cortez. The high school sweethearts started making wine in 2016, starting with a one-gallon batch of apple wine, and the rest is history.
Even with specializing in specifically fruit wines, there is still a variety of types to choose from – dry, semi-sweet, and sweet. The duo also makes grape wines (Cabernet, Riesling, Chardonnay, and Merlot, for example), as well as mead (wine made with honey) and barrel-aged wines.
Some of the fruits used in the wines include cherry, apricot, pineapple, blueberry, cranberry, and strawberry. Many of the wines are not just one fruit, but blends of multiples, as with the Peach Plum, Apricot Jalapeno, and Caribbean Coolness, with orange, pineapple, and coconut.
Guests can enjoy a glass of wine on the outdoor heated patio. Tasting flights allow for trying five different wines. To accompany the wine, you can order from local restaurants or bring your own snacks. There is even an option for RVers to camp right on the property great for all outdoor enthusiasts.
Fox Fire Farms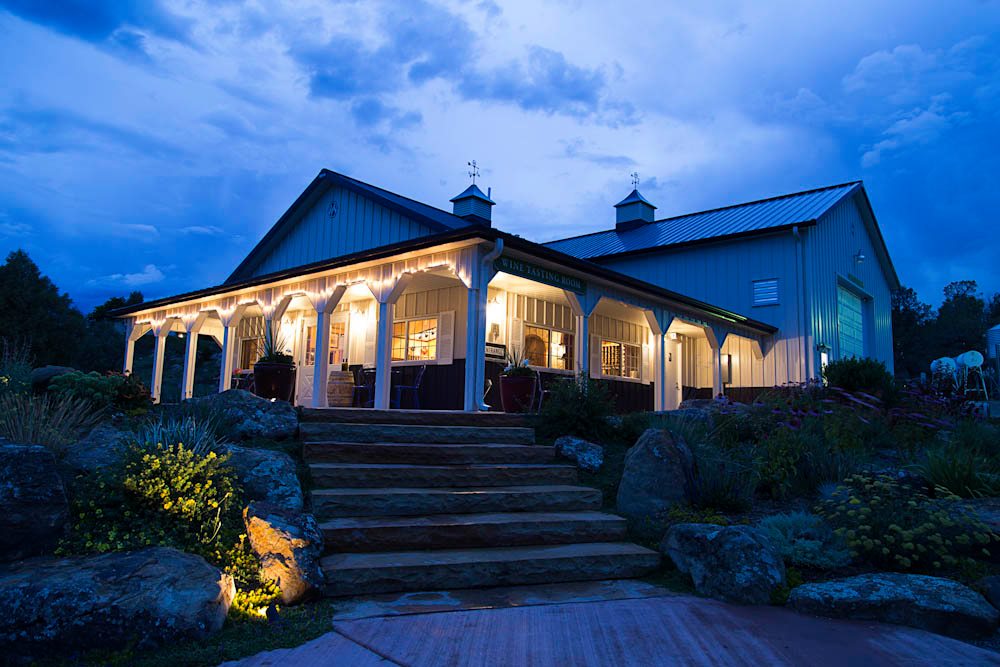 Tucked away southeast of Durango in Ignacio, Fox Fire Farms is a high-elevation vineyard (6500 feet) with Marquette, Corot Noir, Traminette, Brianna, Petite Pearl, and Vignoles grape varieties. The wines produced here have won awards, including Gold medals at the Colorado State Fair and a Double Gold medal at the prestigious Governor's Cup.
For those who love full-bodied red wine, the Marquette has flavors of black cherry, ripe plums, black currant, and black pepper. The lighter-bodied Pinot Noir has flavors of cherry, jam, licorice, and lemon.
The Vignoles is an off-dry wine with tastes of citrus, honey, and pear, while the Brianna has a tropical aroma and flavors of ripe banana and pineapple. Another white wine, Traminette, is compared to Gewurztraminer, with notes of honey and apricot.
The cool-climate varietal wines can be sampled via a flight to explore and compare, or by the glass. All wines are small-batch, so wines are only sold at a few local places.
Besides the tasting room, visitors can enjoy the 910-acre ranch, especially with summer concerts. With an abundance of positive reviews, the winery received the TripAdvisor Certificate of Excellence in 2016 and was awarded Traveler's Choice in 2015. The winery is open seasonally and closed for the winter months.
Sutcliffe Vineyards
For John Sutcliffe, there was something enticing about producing wine in the "harsh wilderness of McElmo Canyon." And since 1995, the Cortez vineyard has been doing just that – producing wines at 5340 feet elevation. Sutcliffe wines have received multiple 90-point reviews, and it was named one of the top 500 producers in the U.S.
A few of the wines that Wine Enthusiast gave 90-point reviews to are the Cabernet Franc, Syrah, Merlot, and Cinsault. There's a wide range of wine produced and something for everyone. Petit Verdot, Chardonnay, Cabernet Sauvignon, Red Blends, and White Blends are a handful of wines available for purchase.
At Sutcliffe Winery, the wine makers practice organic agriculture, and all wines are 100% vegan-friendly. Wines are aged using neutral French oak barrels. Visit the tasting room on the estate vineyard year-round for wine and views of the canyon.
Sample a tasting of four wines – all reds, all whites, or both. There are a wide variety of events hosted at the winery, from poetry readings and jewelry making to luncheons and wine tastings.
EsoTerra Ciderworks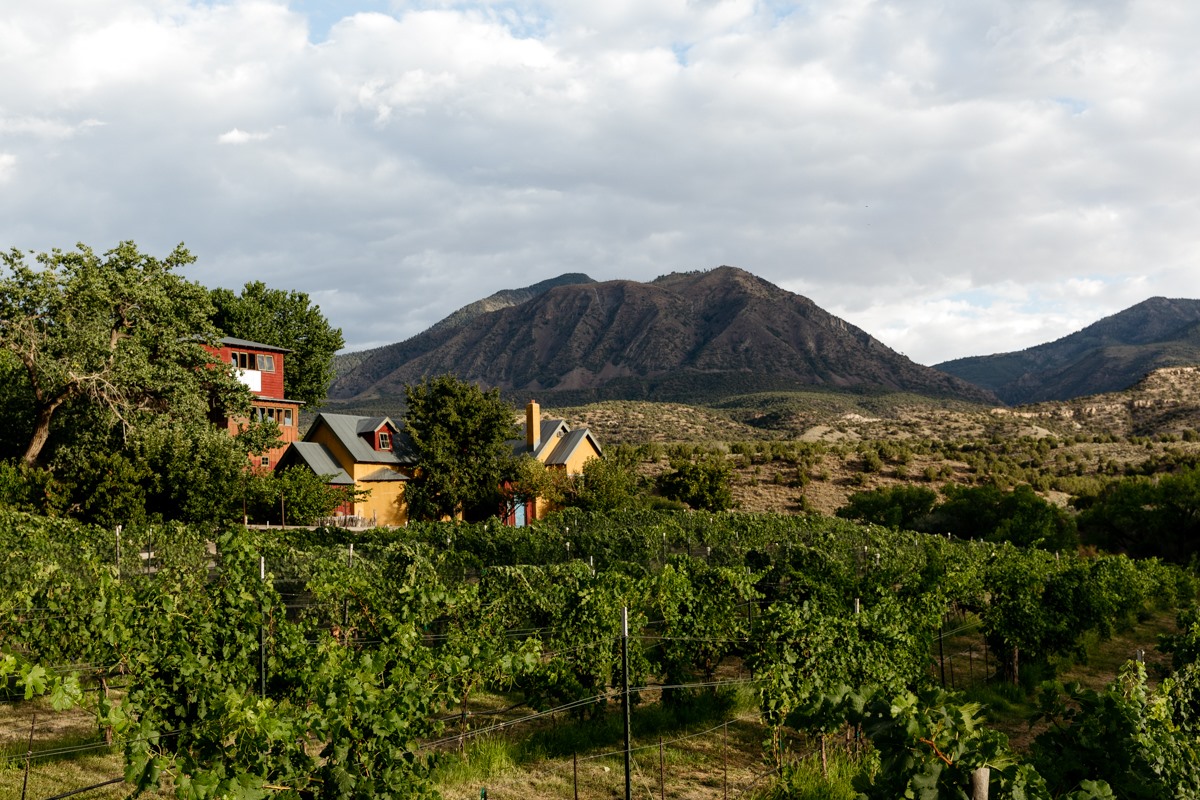 Husband and wife Jared Scott and Elizabeth Philbrick have a goal of not only producing premium artisanal cider but also reviving the apple industry in Colorado's Southwest. The duo work with more than 50 local family apple orchards and backyard tree owners in Southwest Colorado.
Their ciders have won awards at the prestigious Annual Great Lakes International Cider & Perry Competition, including two Best in Class awards. There is a wide variety of cider to explore, many of which are great accompaniments to food. Some ciders are even aged in red wine or bourbon barrels.
The cider-making is in the European style for this family-run business. There is no coloring, flavoring, additives, or sugar added to the beverages produced. The tasting room acts as a hub for local events to help promote connection in the community and support a variety of causes.
Visitors to the tasting room can enjoy a flight of ciders, as well as live music, trivia, comedy, and other events. Well-behaved dogs are also welcome to visit the cidery. There is a Custom Crush Apprenticeship offered, where aspiring cider makers can learn how to produce their very own cider.
EsoTerra operates two locations. The headquarters (production facility and a tasting room) is open in Dolores, and it is closed for winter until April. The second tasting room is located on Main Street in Durango. This location is open all year round.
Fenceline Cider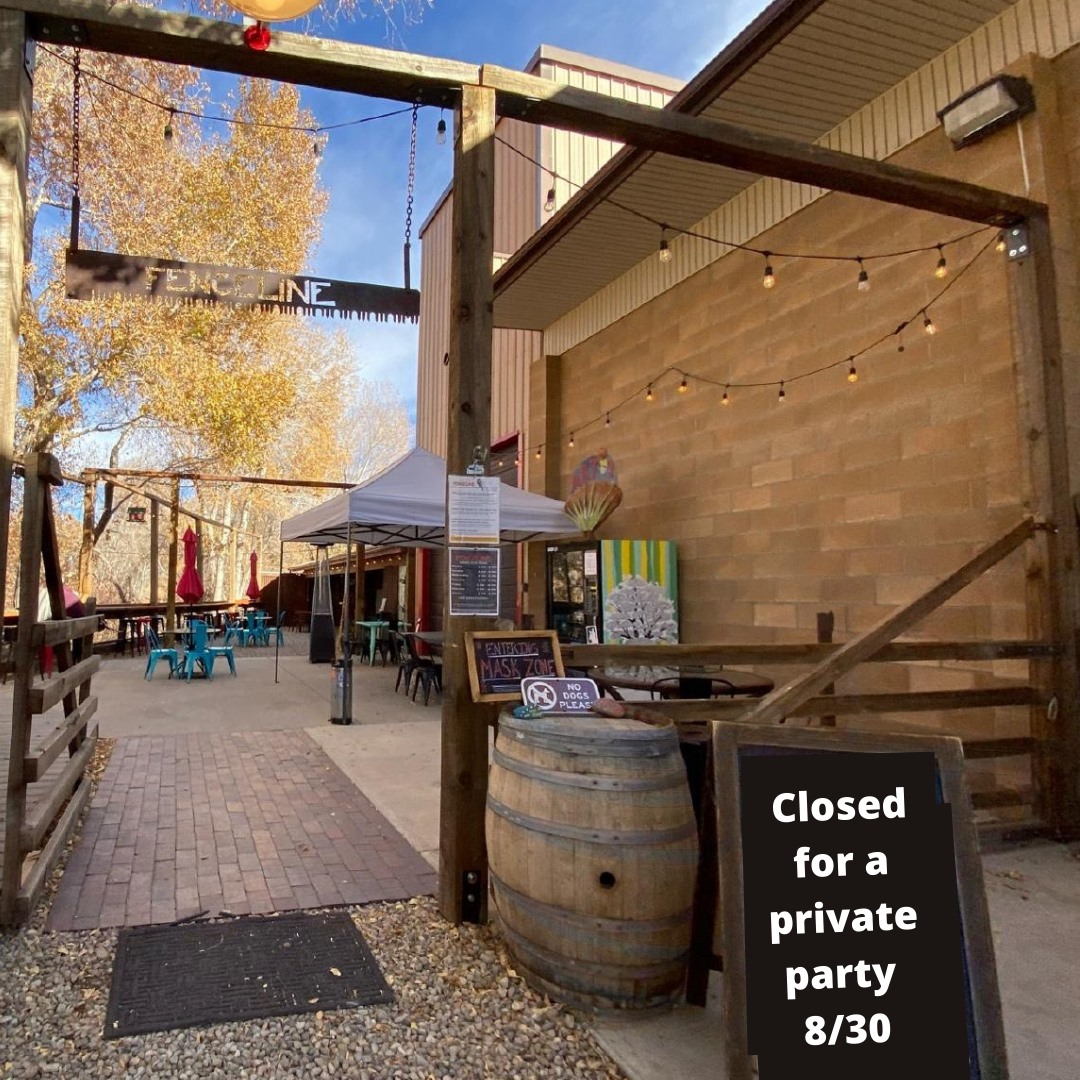 Fenceline Cider was founded as a way to upcycle wild and heritage apples into delicious craft cider. The cider-making team chooses to stick with unique apple varieties that are produced locally right in Southwest Colorado. Some of the various apples used include Golden Russet, Blanc Molley, Domaine, Gros Launette, and Harrison.
Catkin, the dry-hopped cider, has tasting notes of honeydew and ripe strawberries, while the off-dry Colorado Plateau Cider is fresh, crisp, and light. Fenceline also produces oak-aged ciders and a rose-inspired cider. The award-winning Windfall is a French-style cider, sourced from apples from Cedaredge.
This Mancos cidery is also producing wines, such as Syrah, Cabernet, Rose, and Chardonnay. Just as with the ciders, all of the wines are made with local grapes grown in nearby vineyards. The taproom is open Wednesday through Sunday. Patrons can also enjoy local food trucks and live music.
In 2021, Fenceline took home awards at the New York International Cider Competition. Not only did the cidery win a Silver Award for the Wood-Aged Category and Bronze Award for Fruit Cider Category, but it was also named Colorado Cider Producer of the Year.
These wineries and cideries are a great addition to Southwest Colorado and a worthwhile add to your Durango to-do list.
Can't make it to Durango but want to give these a try? Wineries and cideries often have a search tool on their website that allows you to see where their product is available for purchase, either in stores, restaurants, or bars. Many wineries and cideries offer shipping options for their products, too.