The San Luis Valley is the native homeland of several federally recognized tribes whose ancestors have inhabited the land for thousands of years, remaining active stewards of this beautiful region today. The Saguache Community Pow Wow is an exciting event designed to share a piece of the rich indigenous culture with the wider community.
This year's event is still TBD for 2023. Check the event's Facebook page as it gets closer to August to find more information. This event takes place over two days in later in the month and is free and open to the public.
The Pow Wow begins with a Grand Entry to kick off the celebration, followed by traditional music and dancing. A drum circle will be held, and the evening ends with a Pot Luck Honor Meal. This Pow Wow is a unique inter-tribal celebration shared with many tribes that have cultural ties to this region, including the Southern Ute, Ute Mountain Ute, Navajo, Jicarilla Apache, and Comanche.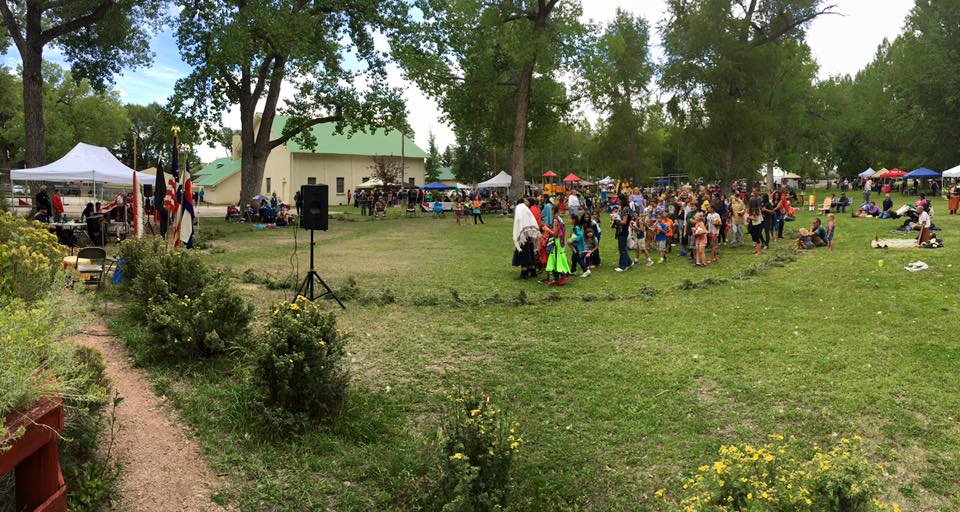 Past years of the Saguache Community Pow Wow have featured the following individuals in multiple roles:
MC: LongSoldier
Arena Director: Joey PoorThunder
Head Woman: Dawn Dream Eagle
Host Drum: Nihoka Dine, Tuba City Arizona
Guest Drum: Up Stream Singers, Kansas Kickapoo
Other participants include the indigenous artist known as Snow Wolf, as well as artistic creations by Crowfox Creations. A small craft fair and farmer's market usually surround the park where the Pow Wow is held.
Attending a Pow Wow is an excellent way to learn more about indigenous cultures, aid in dispelling myths about Native Americans, and share in a celebration of native culture by honoring the homeland and inhabitants of Southern Colorado.
Nearby Accommodations
Read about the best hotel in Saguache.
Details
Address: Otto Mears Park, 702 Pitkin Ave, Saguache, CO 81149
Date: TBD 2023
Admission: Free
Website: facebook.com/SaguachePowwow