Anyone looking for a great little day trip should consider a drive out to hike St Mary's Glacier, located just outside Idaho Springs. From Denver, the trip is only about an hour to the trailhead, so it serves as a nice escape for city-folk as well.
This year round snowfield is located within the Arapaho National Forest.
Hiking the Glacier
The 1.5-mile round trip hike is considered to be a moderate trail and offers gorgeous views up to the glacier, which feeds into St. Mary's Lake. Some of the pathways can be steep and rocky, but the reward for pushing to the end has been said to be well worth it.
Hiking to the glacier can be done year-round, just make sure to be extra cautious during the winter, as snow conditions and ice can make the path more treacherous. Snowshoes might be necessary for colder months, and it's crucial to stay on the trail to avoid going into areas where avalanches may occur.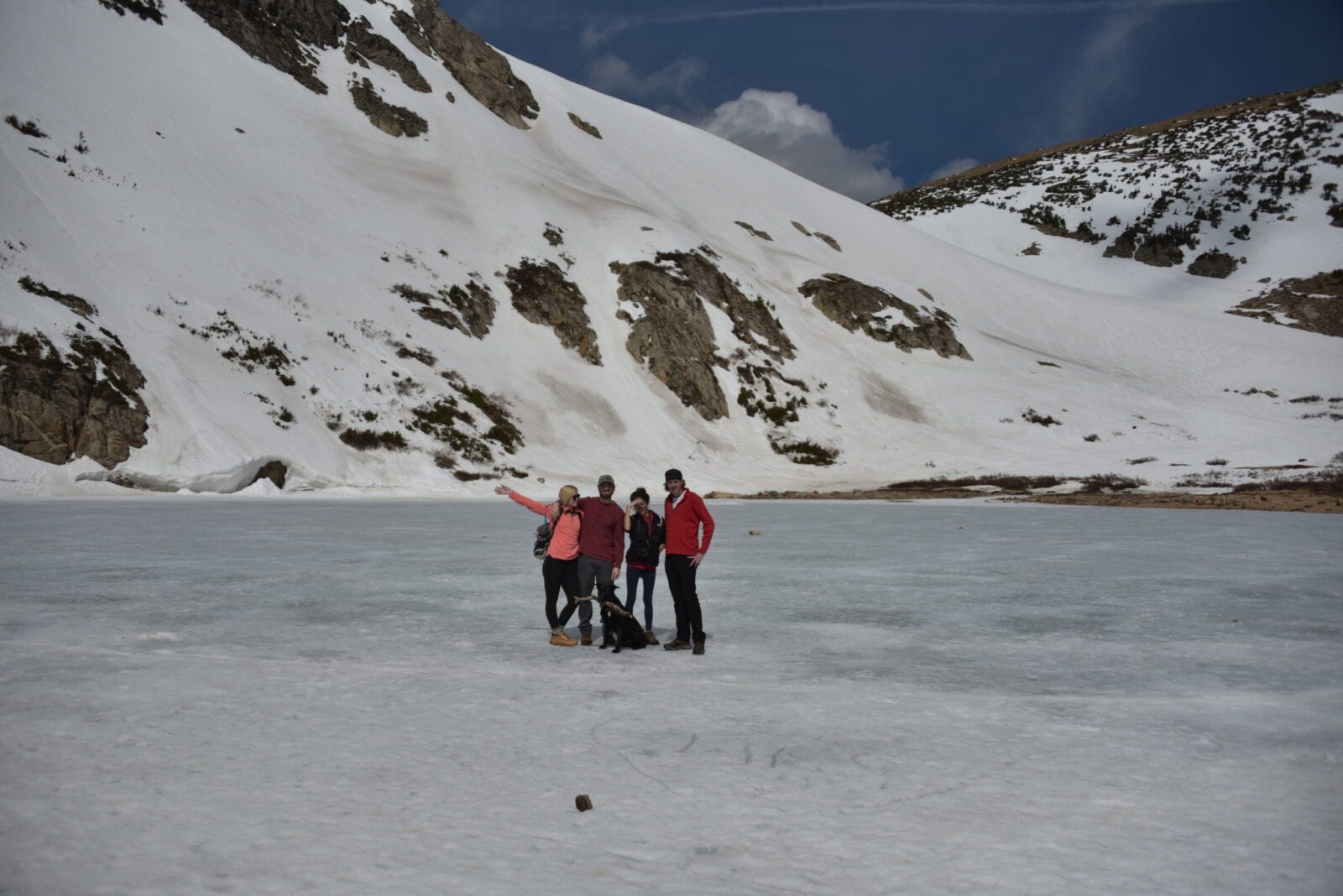 However, even if you go up the trail during the summer months, you'll still find snow above the lake, making this journey a fun way to beat the heat. St. Mary's Lake has a reputation for being exceptionally pristine and calm, allowing visitors to get excellent photos with incredible scenic views.
There is a small residential village of Saint Mary's with some year round residents and vacation homes.
Hike Information
The hike to the top of the glacier takes 1-2 hours
Bring lots of water, especially during warmer months
467 feet in elevation gain
Restroom facilities in the paid parking area
Details
Address: 7599 Fall River Rd, Idaho Springs, CO 80452
Phone: 970-453-9767
Season: Year-Round | Weather permitting
Pets: Dogs (must be on a leash)
Admission: Parking fee