[YMCA of the Rockies. Photo:
Courtney McGough
]Planning a visit to Colorado and hoping to combine pristine location, connection to nature, and endless activities? YMCA of the Rockies in Estes Park, is a perfect destination for large groups, families, couples, and solo travelers alike looking for anything from a weekend getaway to a summer vacation.
With easy access to some of the best hiking in the United States, the YMCA of the Rockies' location is a prime base camp for exploring the Rocky Mountains of Colorado and truly experiencing what they have to offer. The YMCA itself is fully equipped for all types of visits, providing lodging, dining, activities, and support to travelers that takes the difficulty out of enjoying your time in the mountains and leaves energy to be spent on fun and exploration.
Activities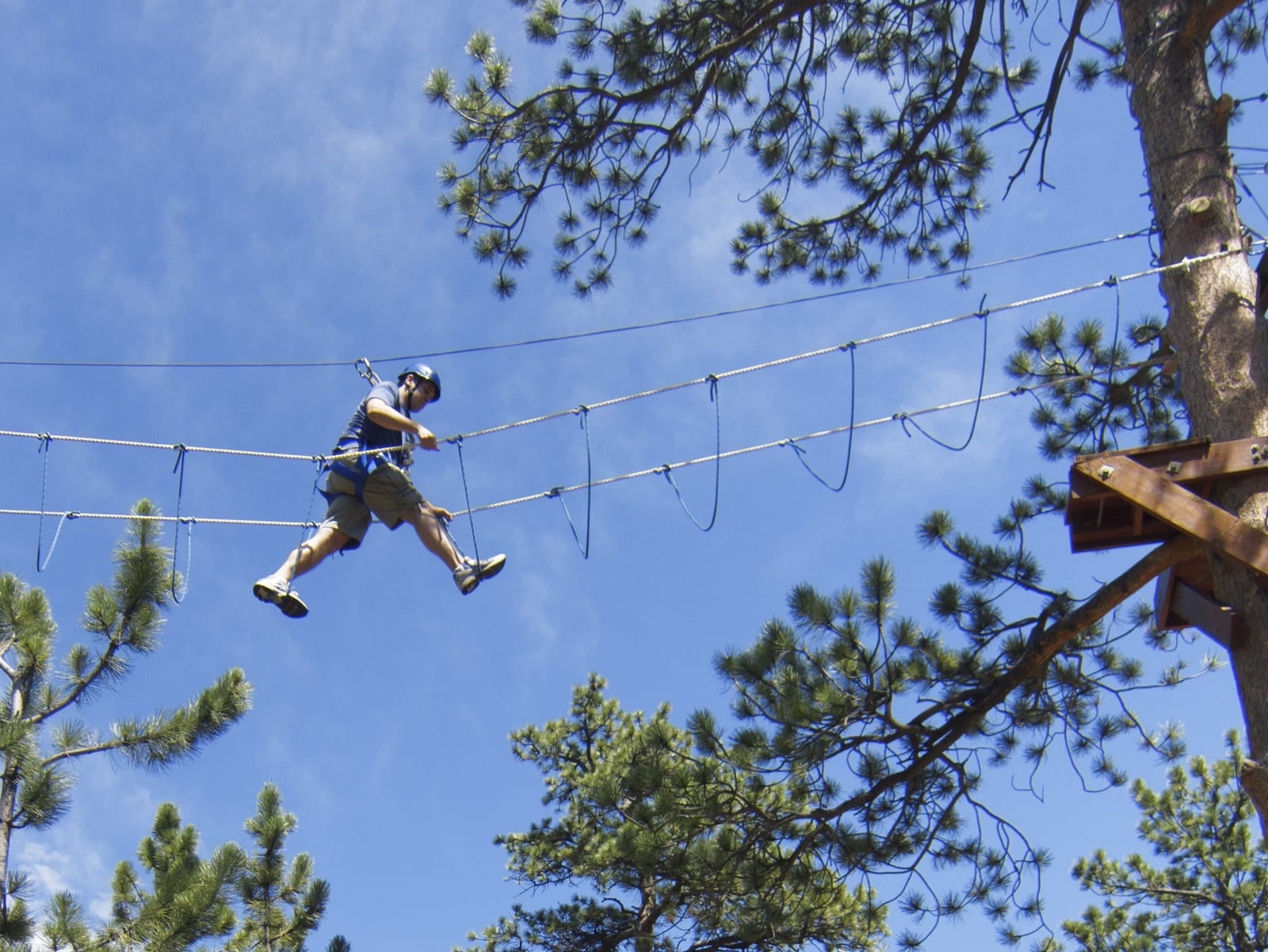 RMNP Access – With its close proximity to Rocky Mountain National Park, the third most visited national park in the United States attracting around 4.6 million visitors a year, YMCA of the Rockies is at no shortage of natural beauty to explore. Visitors will enjoy easy access to the park, and experience a vast array of activities within the YMCA itself.
Summer fun – Along its long list of available activities, guests can:
Hike
Fly fish
Shoot archery
Practice yoga,
Explore a museum,
Feel the adrenaline with white water rafting
Try their hand at mini golf
Relax with a massage
Ride on horseback
Swim in a heated pool
Play disc golf
Roller skate
Attempt the challenge course, which towers 35 feet above the ground.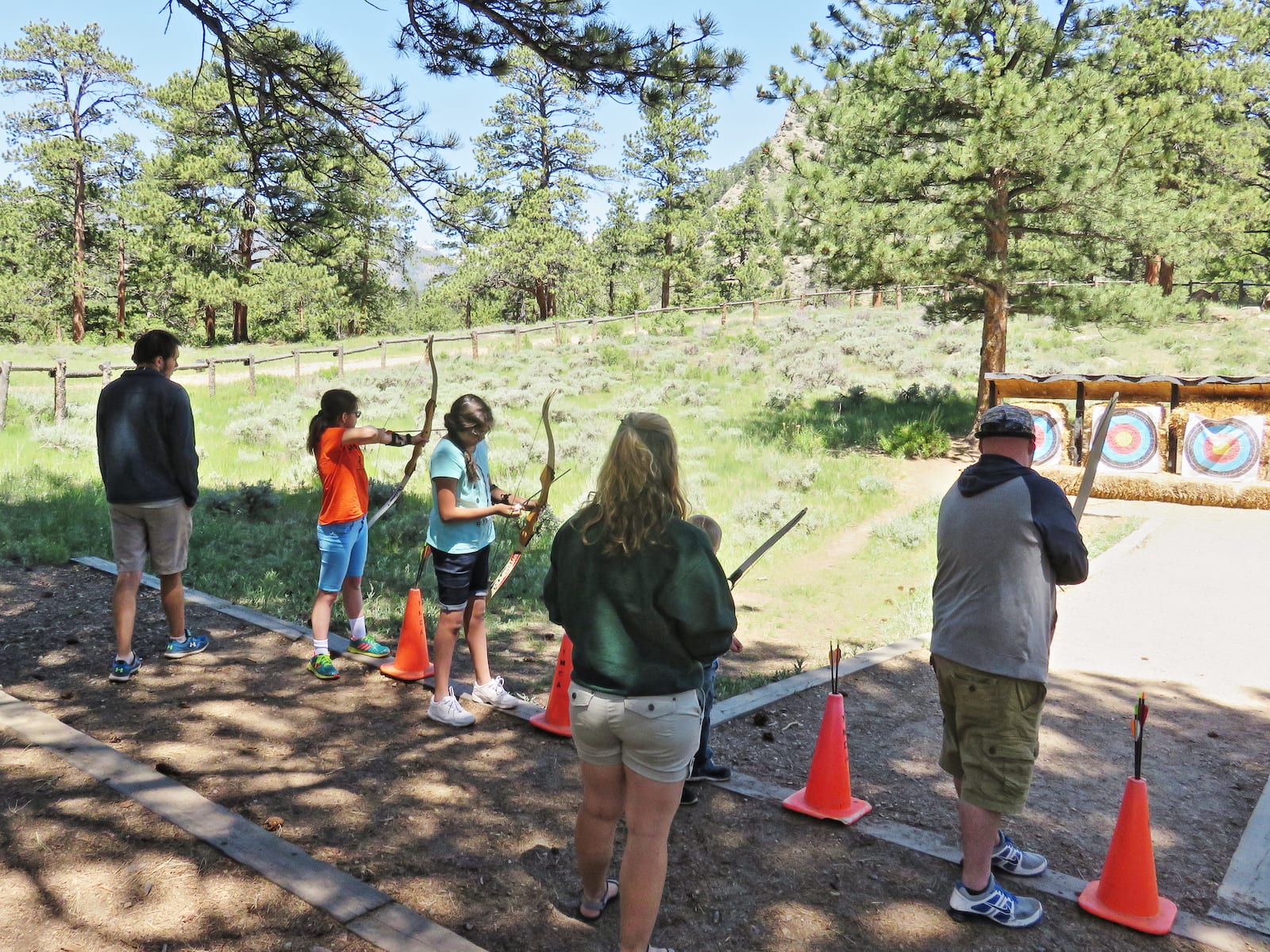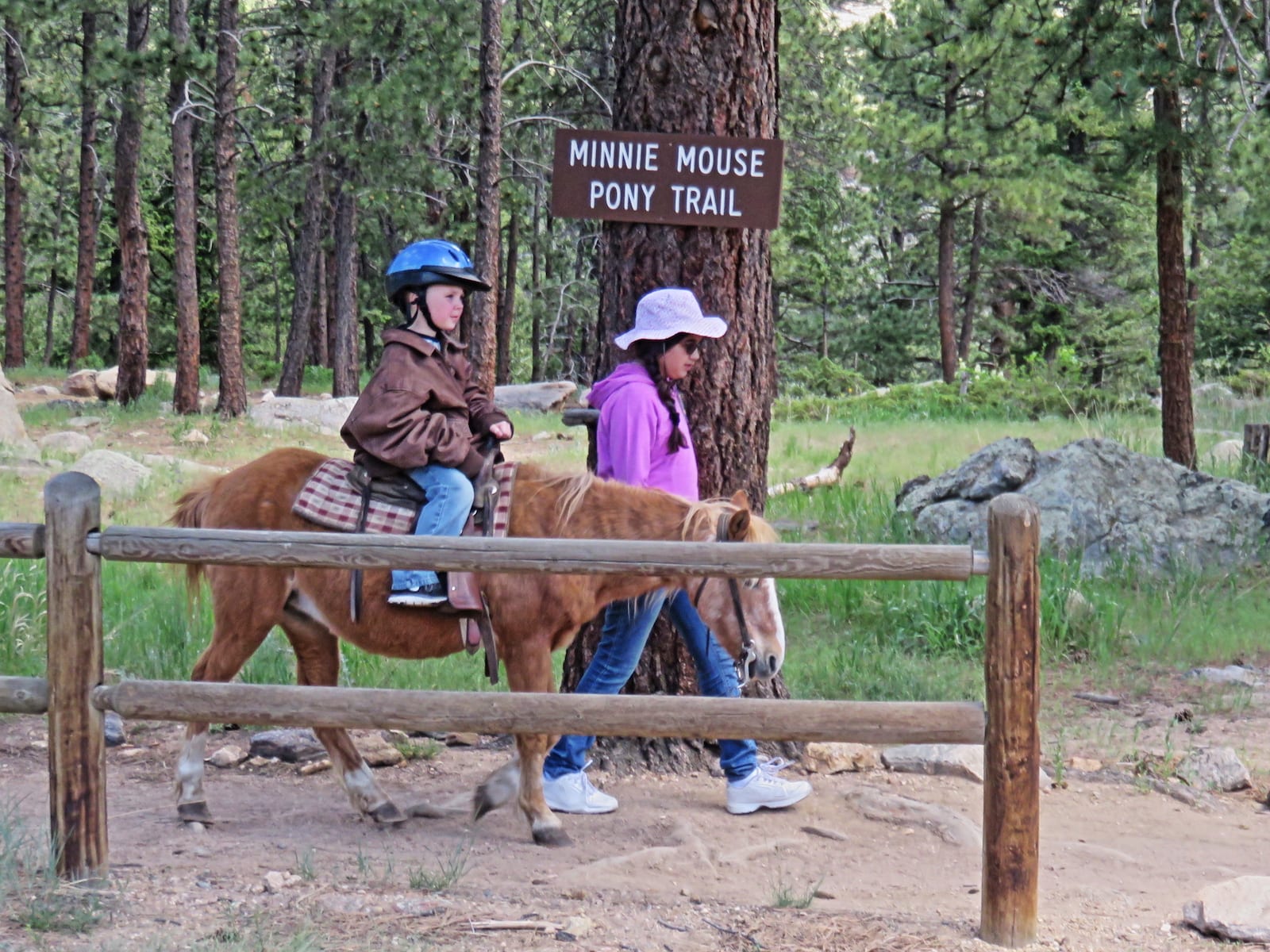 Winter fun – In the winter months there will be:
Cross country skiing
Sledding
Ice skating
Snowboarding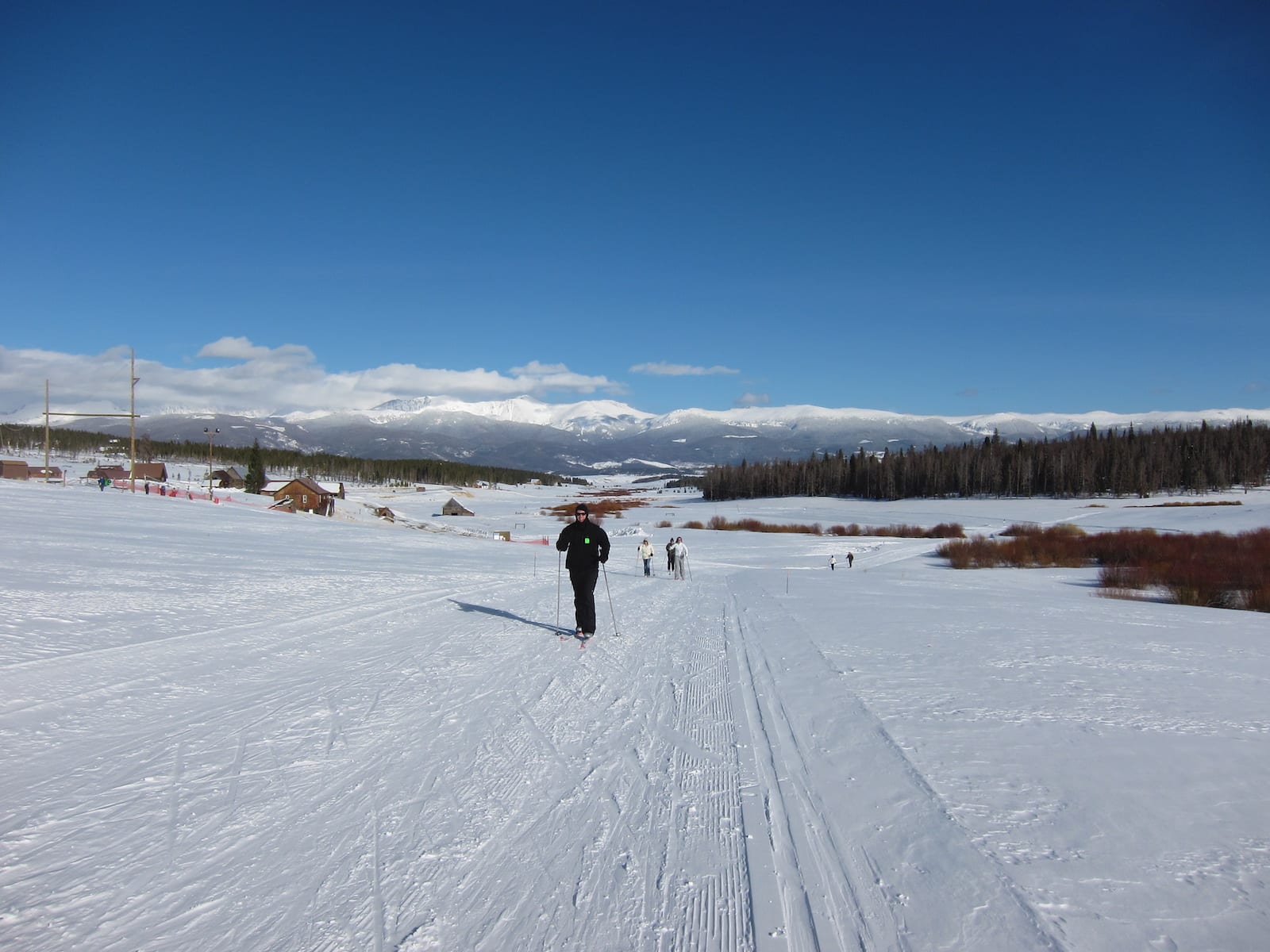 Family Portraits – Another program offered is professional photography. Here visitors can take advantage of the breathtaking views surrounding them as a perfect backdrop to a family portrait. A professional photographer will take photos of each family unit, each generation represented, the entire family, and then any specific combinations requested. After photos are taken, they can be reviewed and purchased, however there is no obligation to.
Lodging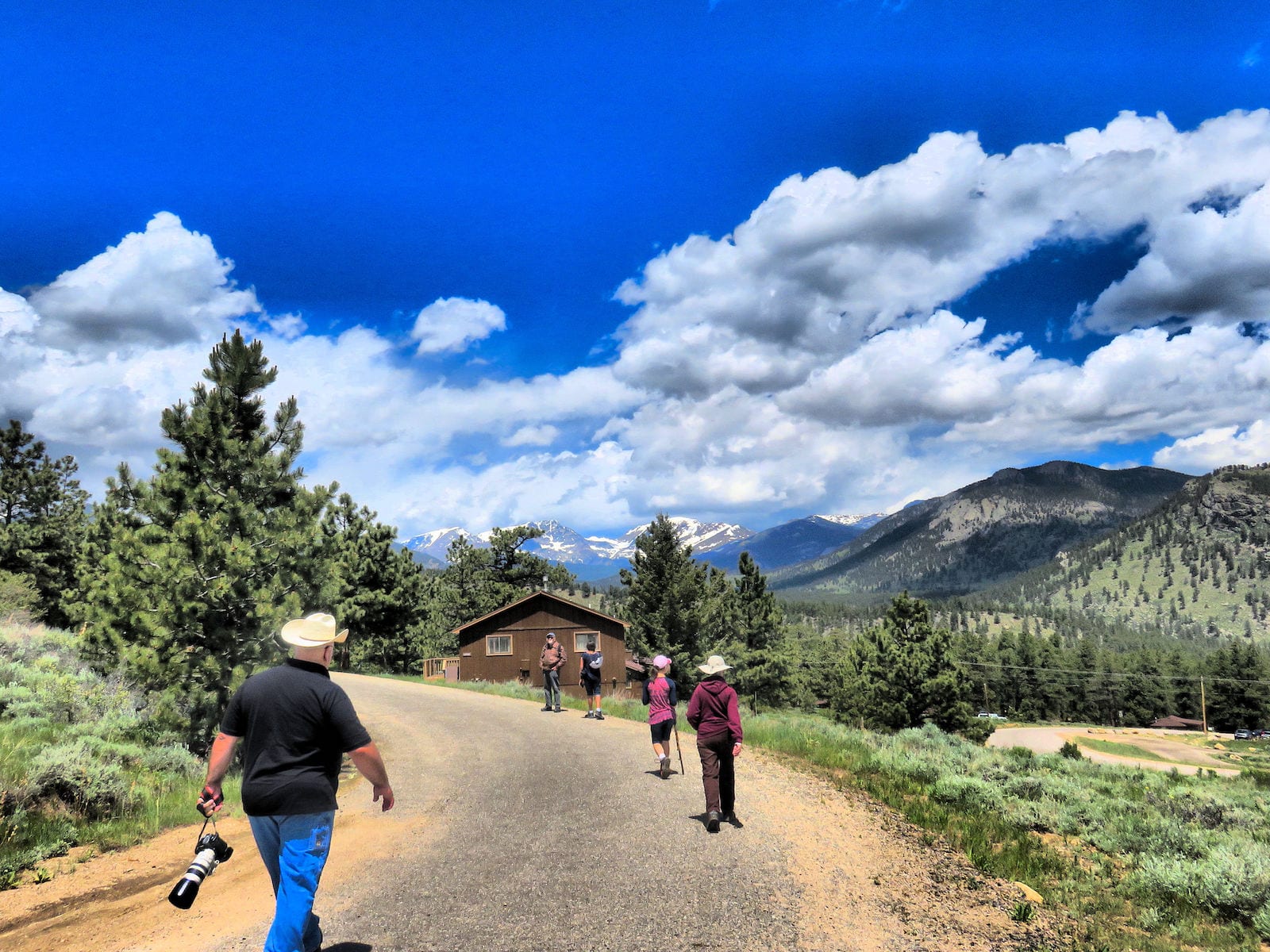 Lodging at YMCA of the Rockies can easily accommodate large families or single visitors. Multiple options of cabins include models with separate bedrooms for privacy and comfort. There are also vacation homes that house more people and include dishwashers and satellite TV for extended stays, and hotel-style rooms for lodging inside the well-decorated Inns and Lodges on property.
For those who will be spending most of their time under the canopy of trees instead of under a roof, hostel-style lodging accommodation is also available to provide warm shelter and many opportunities to share stories with other travelers.
Dining
Throughout the day of adventure, take time to refuel at one of the many dining options offered.
Aspen Dining Room – The Aspen Dining Room hosts an all-you-can-eat buffet open for breakfast, lunch, and dinner. Come by for a breakfast with fresh fruit and coffee or a dinner with many healthy options and baked goods for dessert.
Rustic Café – In the Rustic Café, diners will find lighter fare for breakfast, lunch, and dinner, as well as snacks, to-go meals, and specialty desserts including fudge and homemade baked goods. Pizza can also be ordered at the Rustic Café from Y's Guys Pizza. The menu has many traditional pizzas, as well as specialty pizzas like the Flat Top Cheese Pizza and the Samson Veggie.
Pine Room – A third location, The Pine Room, is open from Memorial Day through Labor Day with Sunday brunch, lunch, and dinner.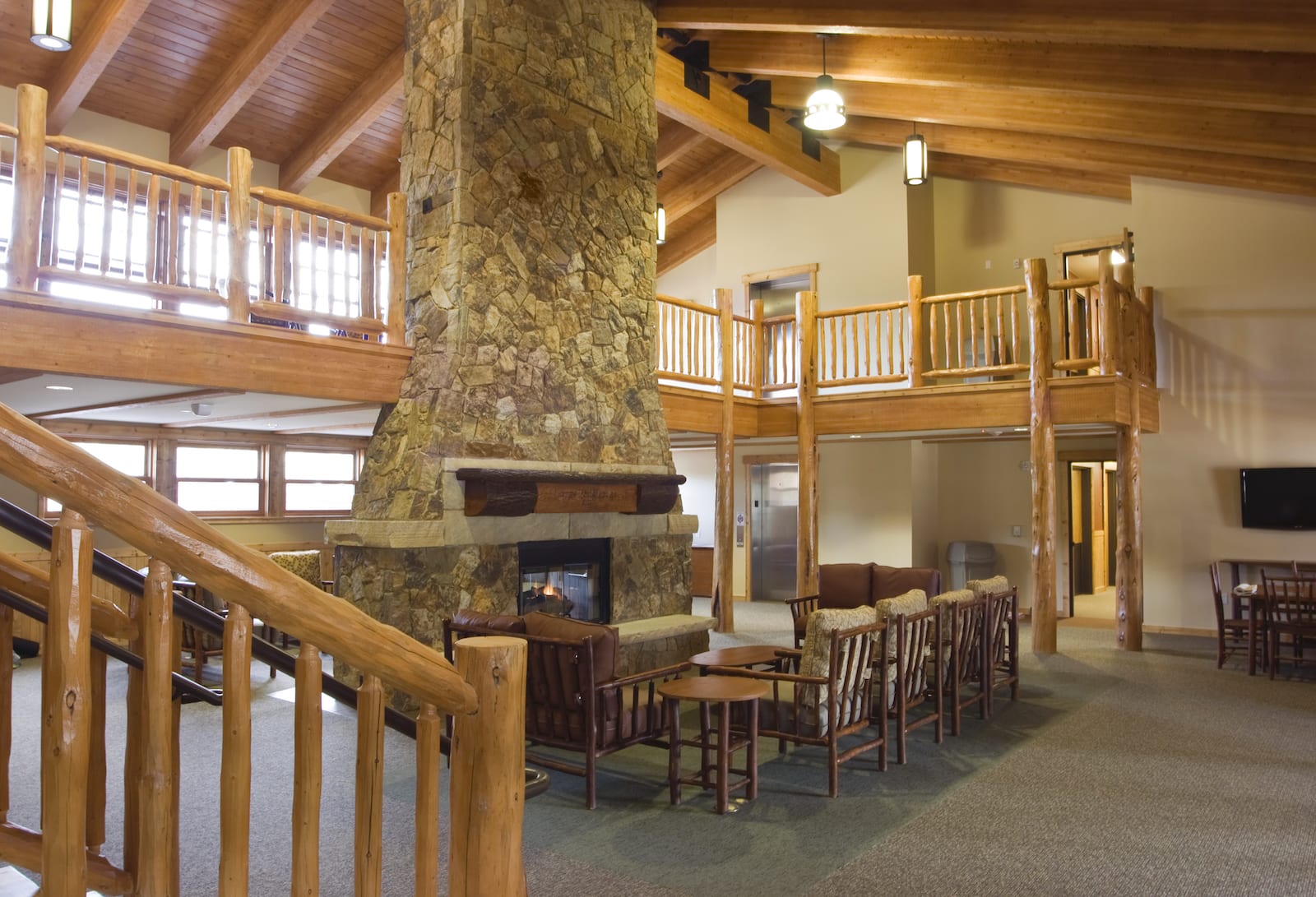 Family Cookout – For an entirely different dining experience, join the Family Cookout where friendly food staff members will provide and cook while families can mingle, meet new people, and enjoy delicious meals with a wonderful view of the Rockies. After the meal, stick around for skits, songs, and games all planned to let everyone relax and have some fun.
General Store – For any extra cooking or grocery needs, visit the General Store located in the Administration building. All cabins are equipped with a full kitchen perfect for making home cooked meals.
With easy access to all Estes Park and Rocky Mountain National Park have to offer and plenty activities within its own facility, the YMCA of the Rockies is a perfect all-inclusive experience of life living in the mountains. A trip here will undoubtedly leave visitors feeling connected to nature and procure memories that will last a lifetime.
Check prices, availability or book YMCA of the Rockies
Details
Address: 2515 Tunnel Rd, Estes Park, CO 80511
Phone: 970-586-3341
Season: Year round
Website: ymcarockies.org