If you don't have the time to drive deep into the mountains to see an amazing waterfall, how about hitting the trails closer to Denver? While many of Colorado's best waterfalls involve trekking deep into the backcountry, there are a number of fabulous waterfalls relatively near the city.
We've rounded up seven of the best waterfalls closest to Denver, Golden and Boulder, with something for every ability level. They lie within an hour and a half drive of the city. Some are short, simple hikes, others require patience and planning. The city of Denver itself, doesn't offer any waterfalls, so we'll be traveling west into the foothills and front range mountains to explore these gems.
Remember to wear proper footwear with good traction around these wet waterfalls.
Here are the best waterfalls near Denver, CO, in order of proximity:
1. Bridal Veil Falls & Charlie Tayler Water Wheel – Idaho Springs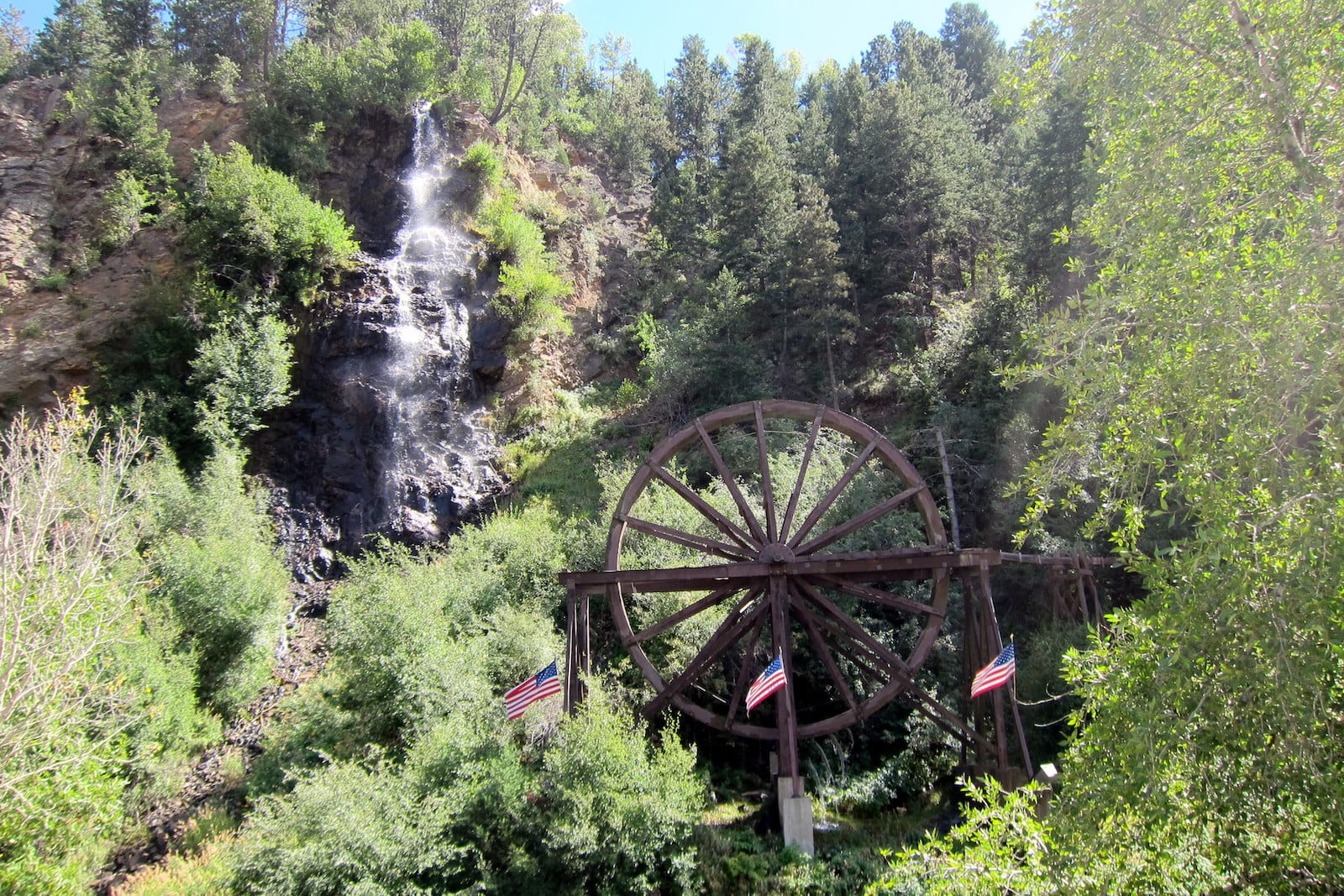 This one's tucked away on the south side of Interstate-70 in the town of Idaho Springs. It's quite hidden from those bustling streets of the historic district. However, it's only a short walk south, toward I-70 from downtown and you'll reach a paved trail. It leads under the highway to the opposite side. There are two places to cross under I-70 (it's a loop) and both take you past this wonderful water wheel and waterfall.
The Charlie Tayler Water Wheel was built in 1893, by a local miner by the same name. Story says he lived until 94 because he never kissed girls or took baths. He generated power with the wheel to fuel his gold mill for his claim on Ute Creek. Bridal Veil Falls thunders down into Clear Creek throughout the spring, summer and fall, before freezing in the winter.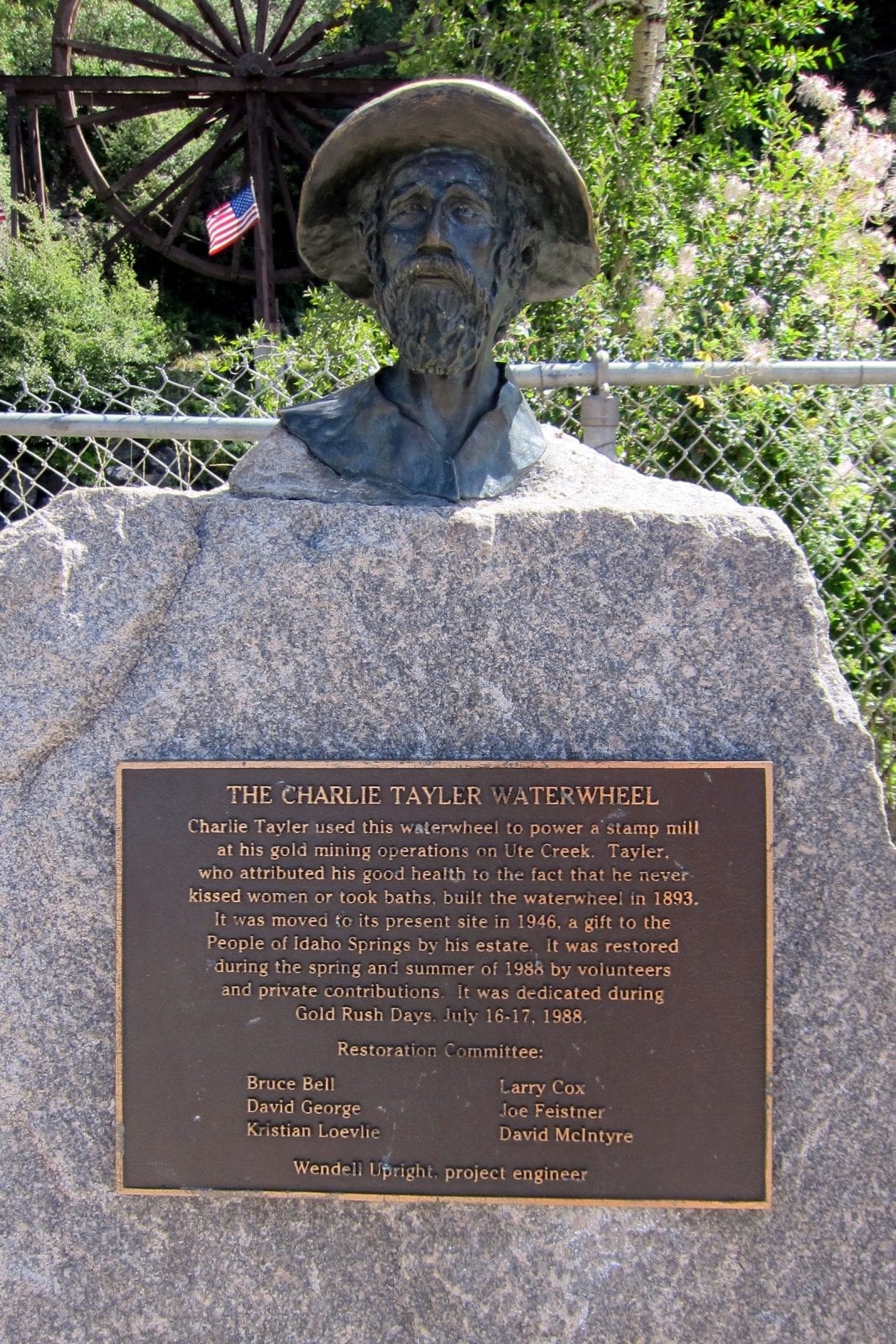 How to get to Charlie Tayler Water Wheel:
The Charlie Tayler Water Wheel is located about 40 minutes drive from Denver, requiring a simple 10 minute hike. Take I-70 west from Denver to Idaho Springs. Take exit 240 in Idaho Springs. There is a big parking area behind the historic district, sandwiched between I-70 and downtown. Park here and find the paved trail that takes you under I-70 and you can't miss the waterfall on this short loop.
2. Maxwell Falls – Evergreen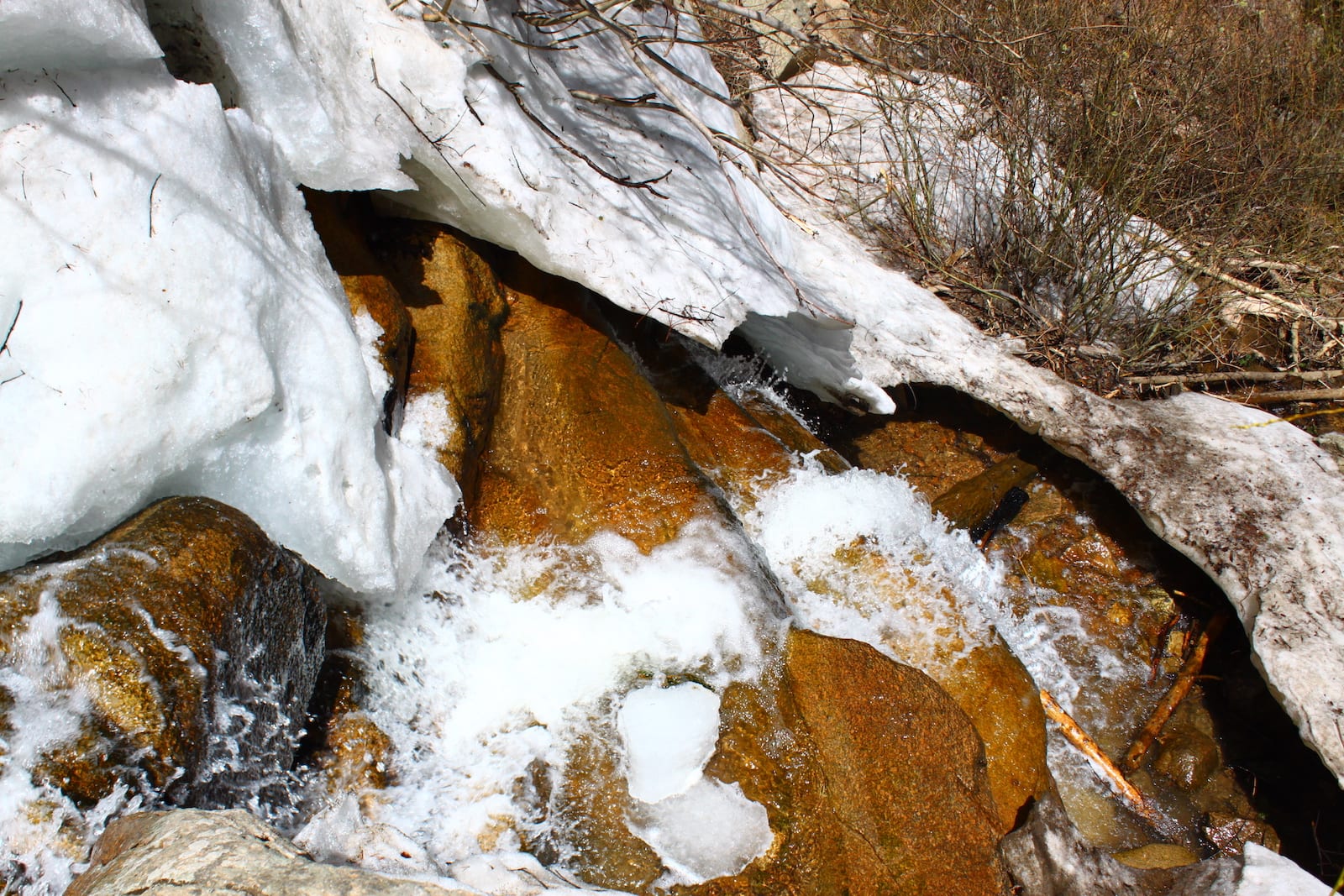 Maxwell Falls near the town of Evergreen is a popular day trip from Denver. It's best to come here in the late spring and early summer when the tiered waterfall has the most water flow. There are several routes to the falls ranging from 0.8 to 4 miles round trip. This hike is a very popular waterfall hike near Denver, so it's advisable to get started early in the day if you want to enjoy the hike in relative peace. Dogs are allowed on the trail, but must be kept leashed. Even though the trail is popular, it's easy to make a wrong turn as several unmarked trails split off from the main one, so pay close attention as you hike.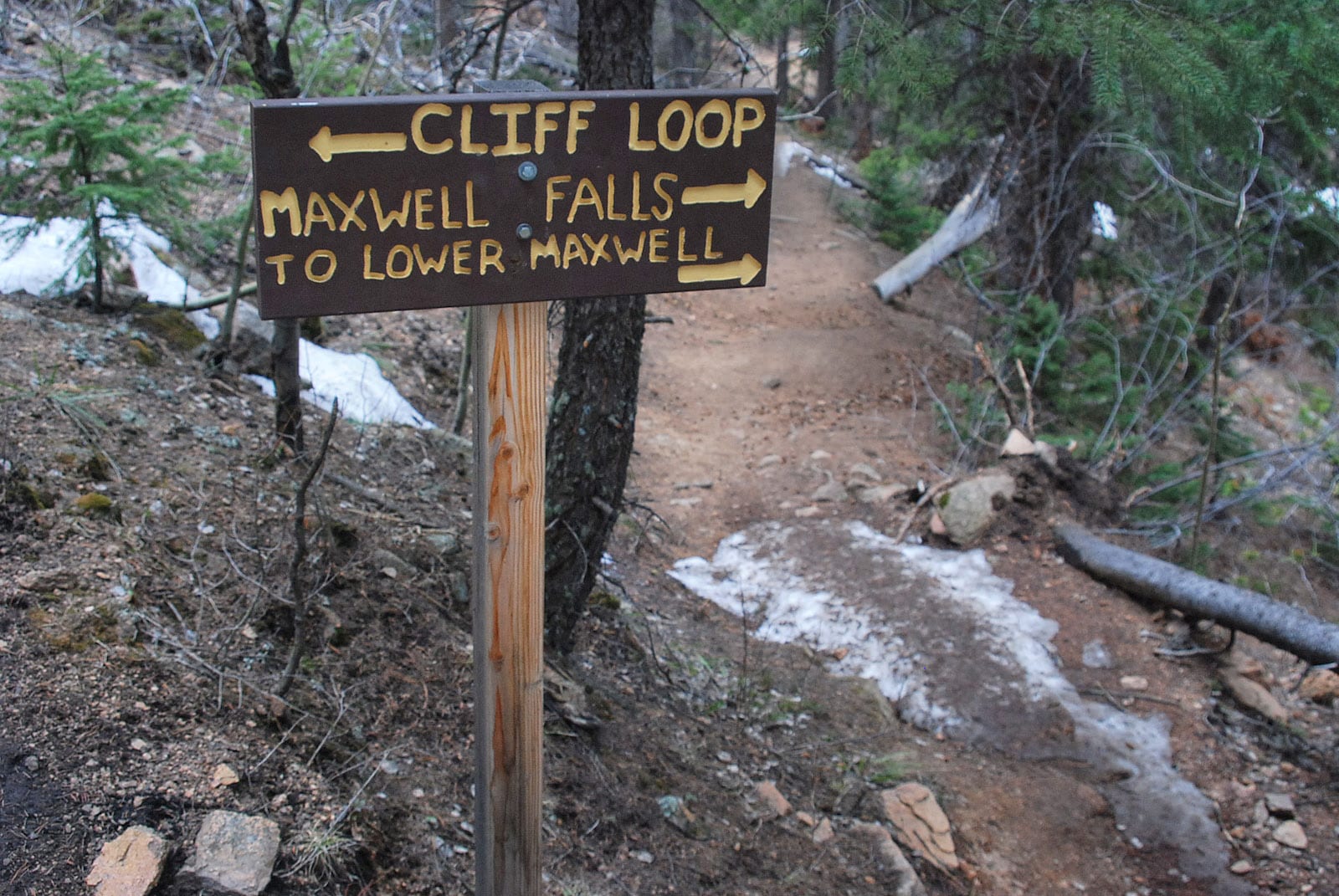 How to find Maxwell Falls:
The trailhead for Maxwell Falls requires about a 50 minute drive from Denver to reach. There are two trailheads, aptly named the Upper and Lower Maxwell Falls Trailheads. Both are easy to find with GPS navigation. You can start from either. The Upper trailhead offers the shortest hike, a 0.8 mile walk, one way, directly to the falls. Both the upper and lower trailheads additionally provide access to loop trails that add a bit of length to your hike but also will take you to the waterfall.
3. Elk Falls – Conifer
Elk Falls in Conifer is one of the closest waterfalls to Denver, but that doesn't mean it's easy to reach as the hike itself is fairly long and difficult. However, once you've made the 12 mile hike, you'll see why it's one of the best. For a long time, visitors were only able to enjoy Elk Falls from a distance at an overlook point. However, the trail system at at Staunton State Park has expanded and now provides visitors access to the falls like never before.
The waterfall cascades approximately 75 feet off the side of a cliff for an impressive view. The trail is approximately 12 miles to the foot of the falls, or about 11 miles to an overlook where you can see them from a distance. It's moderate to difficult and gains about 1500 feet of elevation. However, with a bit of time and planning you are sure to have a memorable day on the trails.
How to get to Elk Falls:
The trail to Elk Falls begins from Elk Falls Pond, roughly 50 minutes from Denver. You can reach the pond by several different routes which vary in difficulty and length. Park rangers and volunteers can help advise you in the best route for your ability level and experience.
Once you are at the pond, follow signs to Lion's Back Trail. When you reach the split, take Chimney Rock Trail which descends down to the falls via a series of switchbacks. On the way back you can travel the way you came or return via Lion's Back Trail past the Elk Falls Overlook.
4. Castlewood Canyon Waterfall – Franktown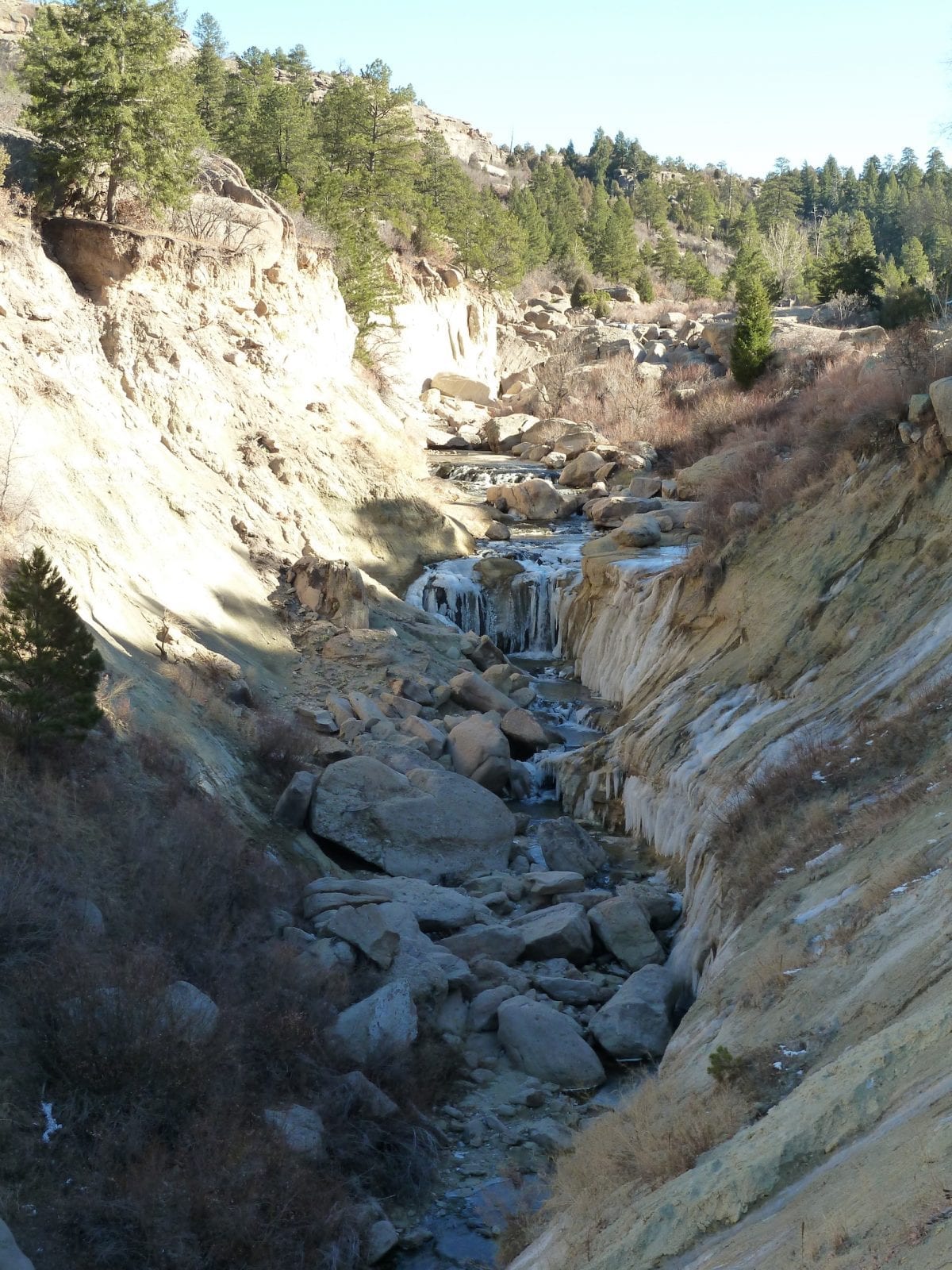 Castlewood Canyon Waterfall can be reached by a short, easy hike down a flat trail, so it's one of the easiest waterfalls to visit near Denver. Dogs are permitted, provided they stay leashed. It's a great hike for families as kids can make the trip easily.
There are numerous other hiking routes in the park and you can easily connect several trails together to make as long of a hike as you would like. There's nice views in every direction, beautiful wildflowers, interesting rock formations and even an old dam that you can hike to. Castlewood Canyon is particularly nice in the fall when the changing leaves are gorgeous and the temperatures are cool.
The west side of the park has fewer facilities than the East but it is closer to the waterfall. There is a pit toilet and 20 picnic tables near the parking area.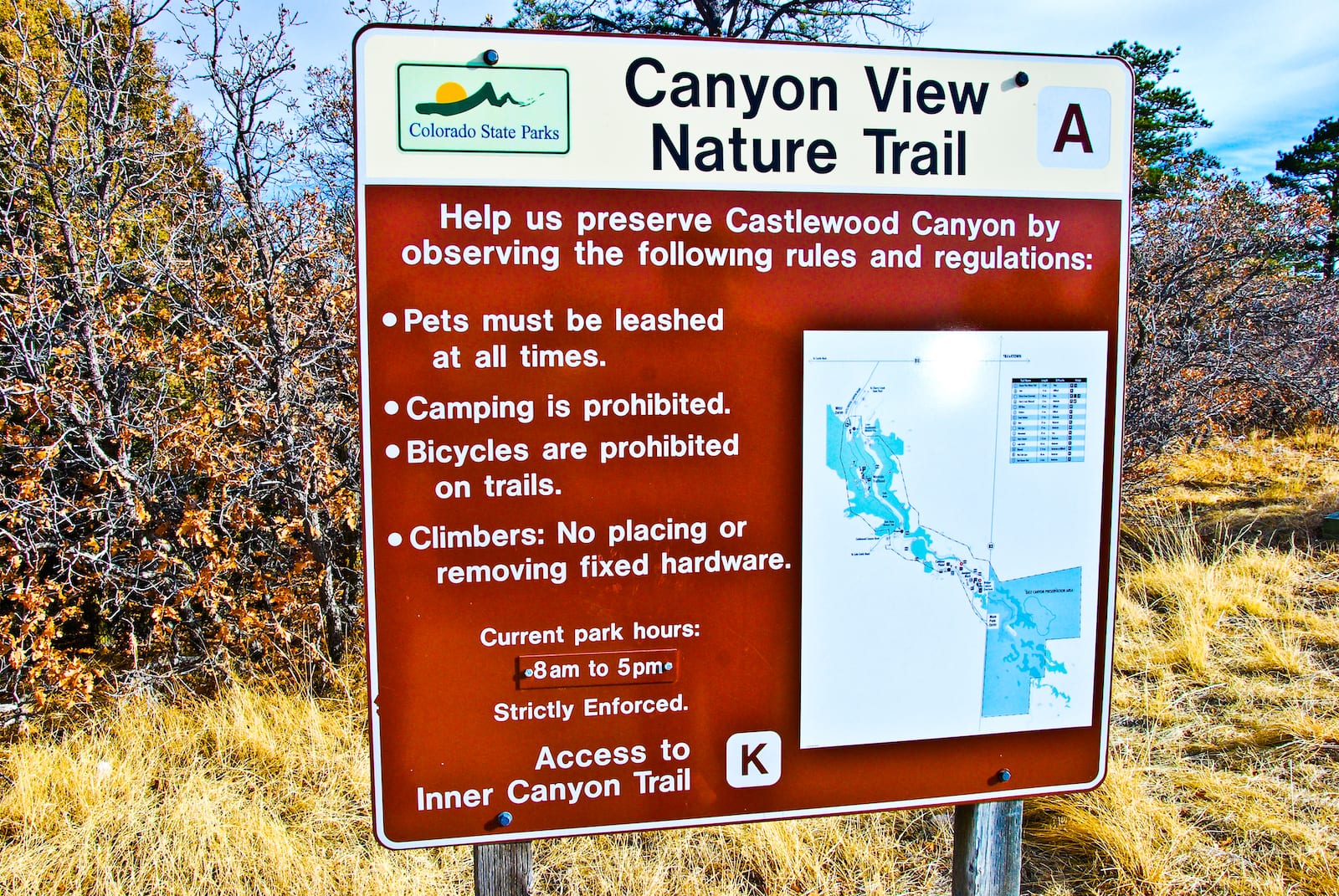 How to get to Castlewood Canyon State Park:
The park is located in Franktown, Colorado, about 50 minutes southeast of Denver. You'll find it right along Highway 83 (known as S. Parker Road in town). The closest park entrance to the falls is the West Entry along Highway 86. Park at the Waterfall Parking Lot. From there, the waterfall is just a few minutes away along the Falls Spur and Creek Bottom Trails.
5. Boulder Falls – Boulder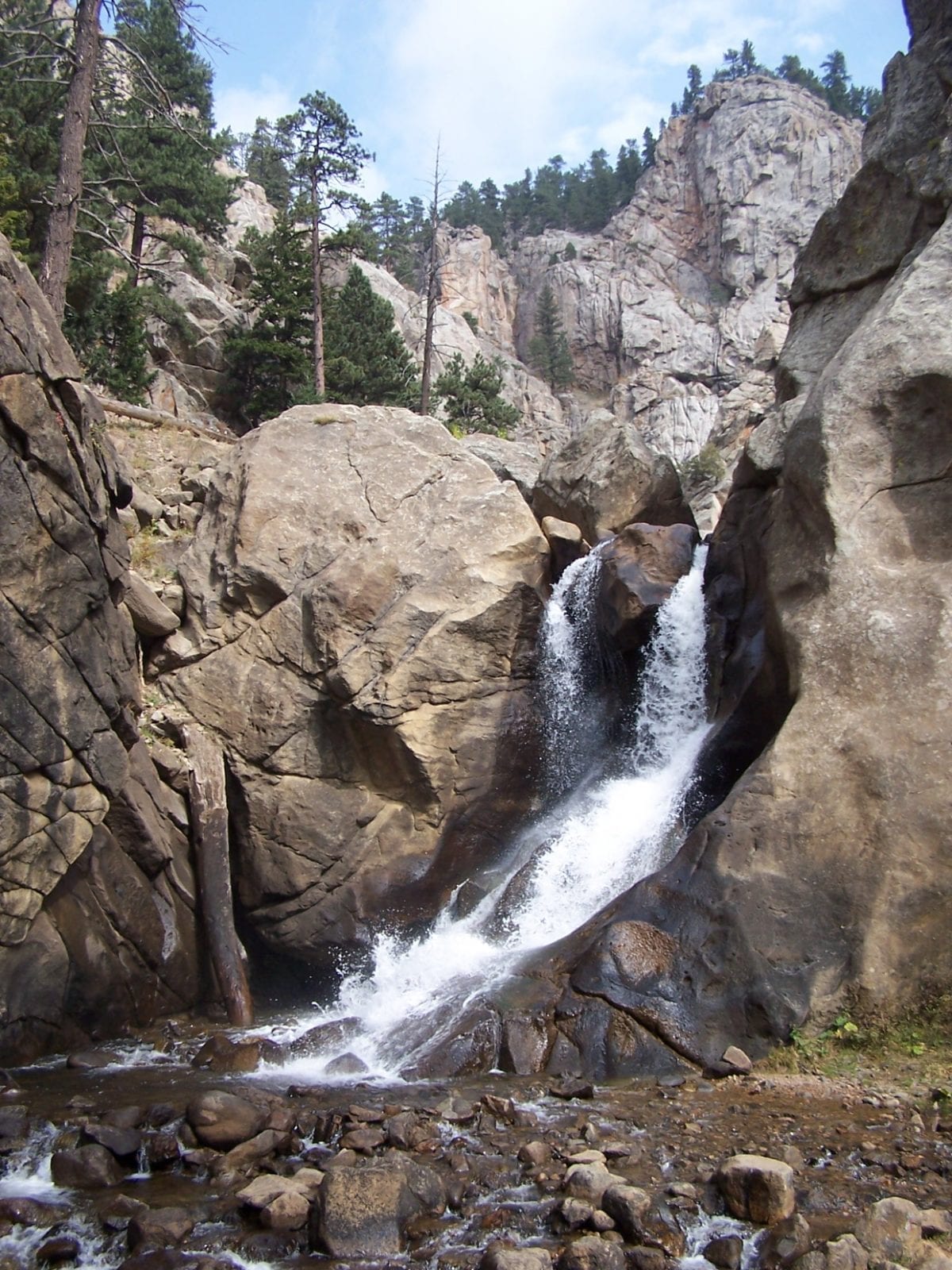 If you're looking for an easy waterfall hike close to Denver, Boulder Falls might just fit the bill. The waterfall is located just 5 or so minutes from the trailhead and is reached by a quick and easy hike. Boulder Falls is about 70 feet tall and is tucked back in a picturesque canyon, making for a stunning view. A few years back, the falls closed for repairs and restoration for some time but the trail reopened in recent years with improved trails, making for a more enjoyable visit. So, if you've tried it in the past and were disappointed, it might be worth revisiting.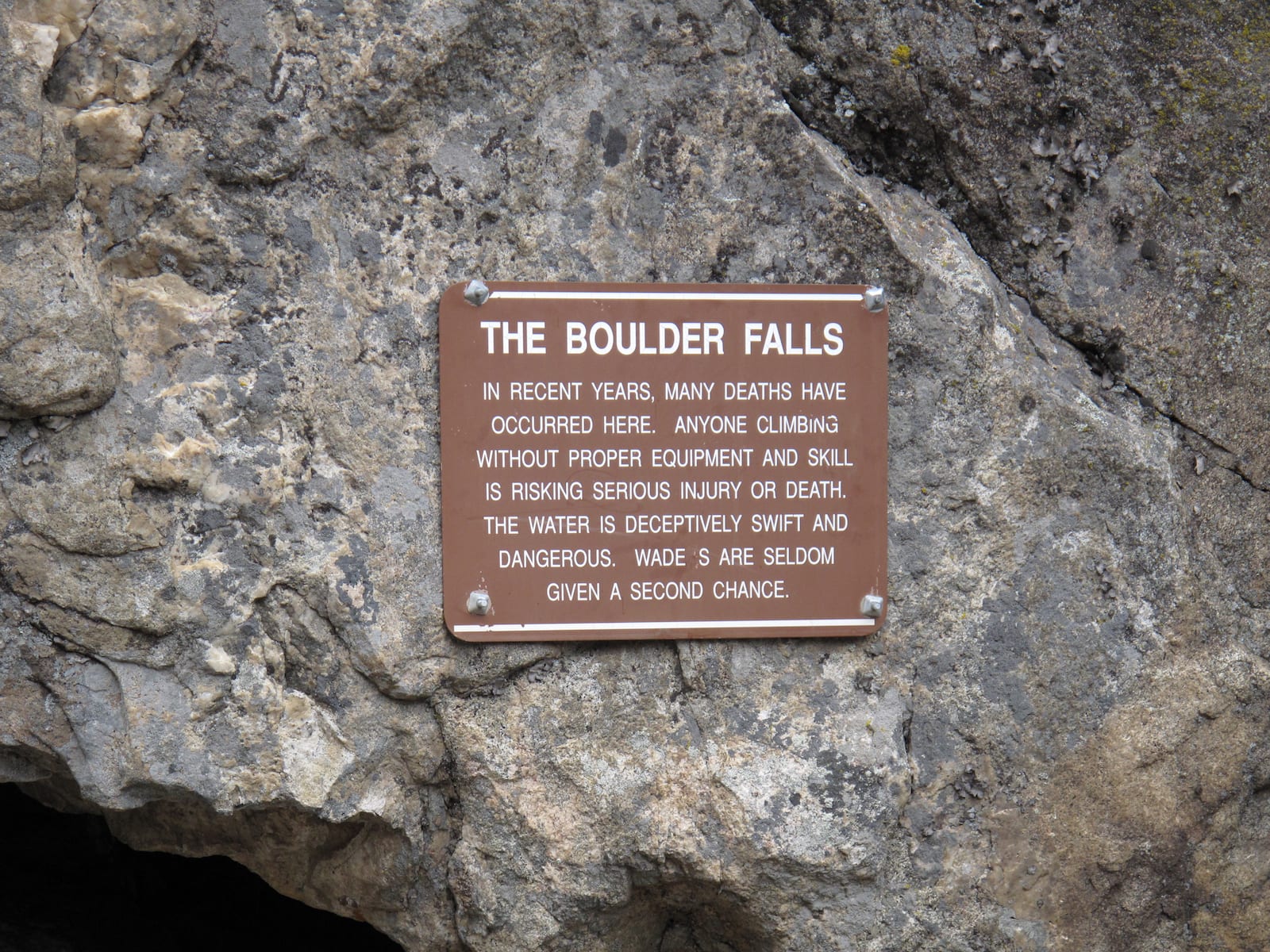 How to get to Boulder Falls:
The trailhead to begin the hikes lies about 50 minutes northwest of Denver and then a brisk 5 minute trek. To reach Boulder Falls, take Canyon Blvd. west out of town. Once outside of Boulder, Canyon Blvd. becomes Highway 119. Follow signs for Nederland. The falls are located an easy and beautiful 11 mile drive out of town. There is a small parking lot on the left side and the trailhead is across the street.
6. Eldorado Falls – Boulder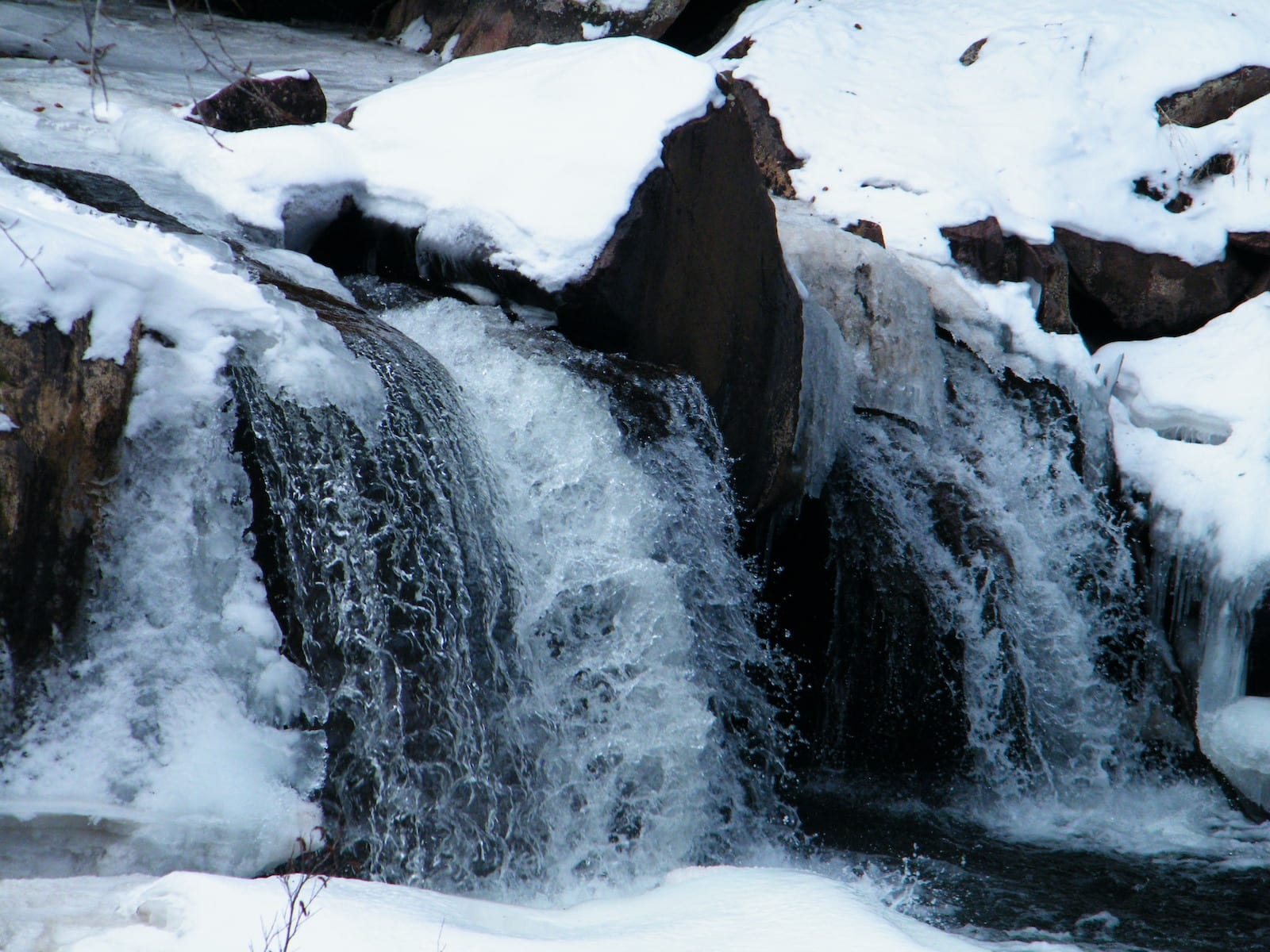 Located in the historic Walker Ranch, Eldorado Falls is the unofficial name of a cascade waterfall in the Boulder area. The hike is about 1 ¼ miles and is easy to moderate in difficulty. There are several different ways to reach the trail from various trailheads in the Walker Ranch Loop.
The easiest way to get to the waterfall is by starting at the Ethel Harrold Trailhead. When the trail intersects the Walker Ranch Loop, you'll want to bear to the right where the trail heads down South Boulder Creek winding its way through the park. This trail will take you directly to Eldorado Falls. Ignore the sign just before Boulder Creek Bridge that says "To Eldorado Canyon" as it goes to Eldorado Canyon State Park but does not lead to Eldorado Falls. Be prepared for the return trip to be more difficult than getting there.
How to reach Eldorado Falls:
You'll drive about an hour northwest of Denver to reach the trail, and then another 30 minutes to walk to the falls. From Boulder, drive along Flagstaff Road for about 7 miles. The scenery is great. From Flagstaff, turn left on Pika Road which you'll take for just over a mile, then turn right on Bison Road. Both of these roads are improved dirt roads. Most vehicles should be fine to reach the trailhead on these dirt roads for much of the year but consider taking a 4×4 when conditions are unfavorable. Ethel Harrold Trailhead Parking is located on the right about 0.2 miles from the turn onto Bison Road.
7. Forsythe Canyon Trail – Nederland
Many people don't realize that there's a small waterfall located in Forsythe Canyon, between Boulder and Nederland. In fact, it's one of the lesser-known waterfalls around Denver. The waterfall here is small and not overly impressive, but the hike and surrounding scenery make it worth the trip. Like many other Colorado waterfalls, if you want to see the waterfall at its humble best, come in the late spring and early summer.
The trail is very pleasant, traveling through a wooded canyon and ending at a pretty blue lake, the Gross Reservoir. The waterfall is about 1 mile in. Most of the trail is easy, and family friendly. Once you reach the top of the falls, you'll have to take a short scramble up and over the rocks to get to the base of the falls. Leashed dogs are permitted. While it's not possible to swim or wade in the water here, fishing at the stocked lake is permitted.
How to get to the waterfall on Forsythe Canyon Trail:
To begin your hike on Forsythe Canyon Trail, you'll first drive an hour and fifteen minutes from Denver. Use GPS to navigate to the Forsythe Canyon Trailhead. The route that takes Magnolia Road is recommended. The trailhead parking lot is easy to miss, but is located just before FR359 on Hwy 68.
8. Honorable Mention: Confluence Park – Denver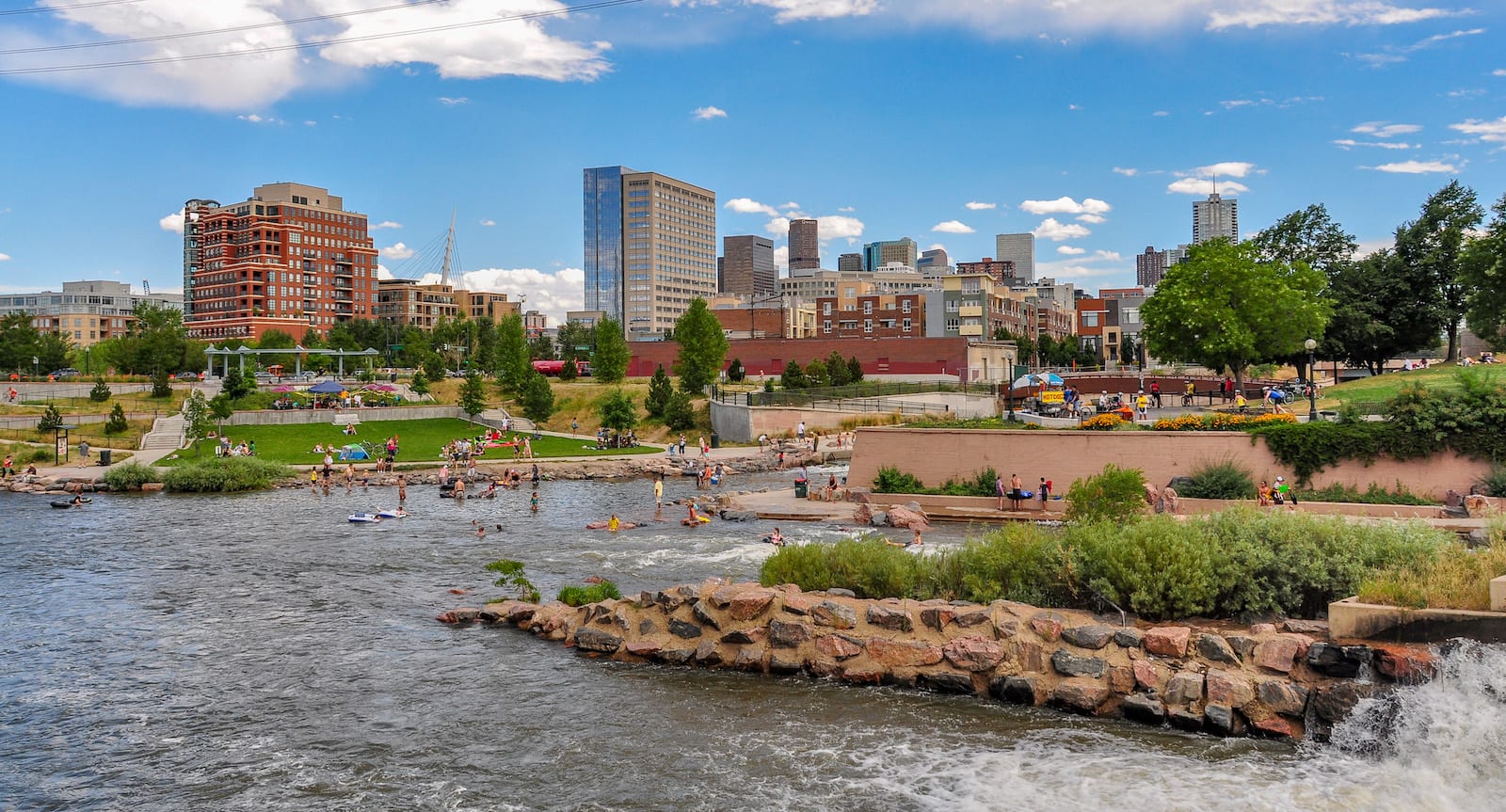 If you don't have time to devote to one of the other hikes on our list, sitting by the nice man-made falls here in downtown might just be the next best thing for waterfall lovers. Confluence Park right in Downtown Denver has a nice little area on the waterfront where you can enjoy the S. Platte River and if your imagination is good enough, you may be able to pretend you are visiting a real waterfall. The park is nice on its own, well maintained and a nice place for picnicking and people watching.
That's a roundup of the top waterfalls in the Denver region. Hopefully, you found one to explore on your next outdoor adventure!