With so many choices, it can be difficult to choose the best mineral baths for soaking in Colorado. Luckily, there are dozens to choose from, and we've rounded it down to the top twelve resort hot springs, all open year-round, except for the occasional cleaning and maintenance.
Hot things on a brisk, cold day are one of the little things in life we all enjoy. And because of Colorado's higher elevations, nights always seem to cool down into perfect hot spring weather, no matter what the season.
Colorado's top public hot springs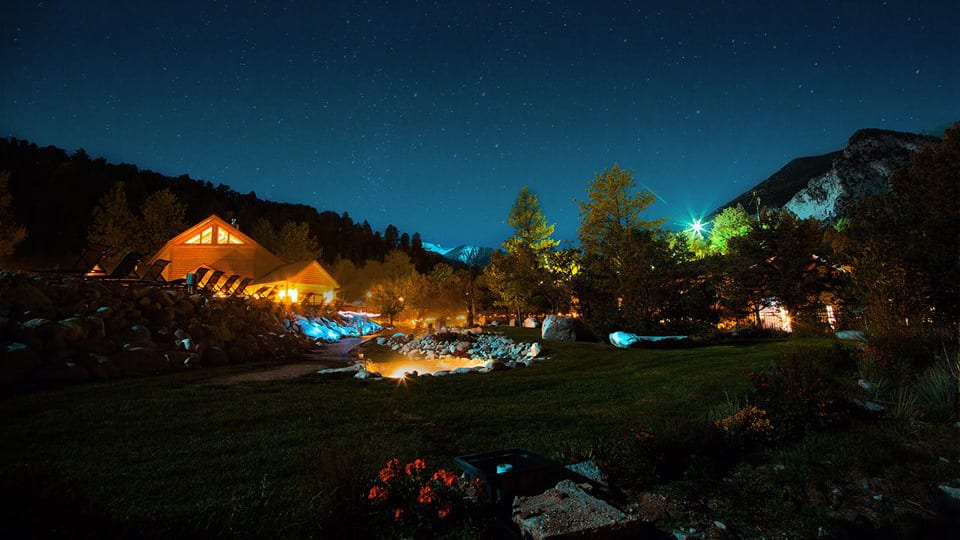 Every hot spring listed below is a public resort, with an entry fee. While many of the free, primitive hot springs are awesome and the best experience for some, we left them off this list. Also omitted are private hot springs. You can find both types of hot springs in Colorado, so don't fret.
Developed resorts ensure a consistent, quality, and usually clean soak, no matter the season. Plus, they are open year-round. On the flip side, you could drive out to overcrowded, undeveloped hot springs like Penny or Radium and have to wait around or squeeze a cheek.
These top Colorado hot springs are listed in completely random order. Enjoy your soak!
Mount Princeton Hot Springs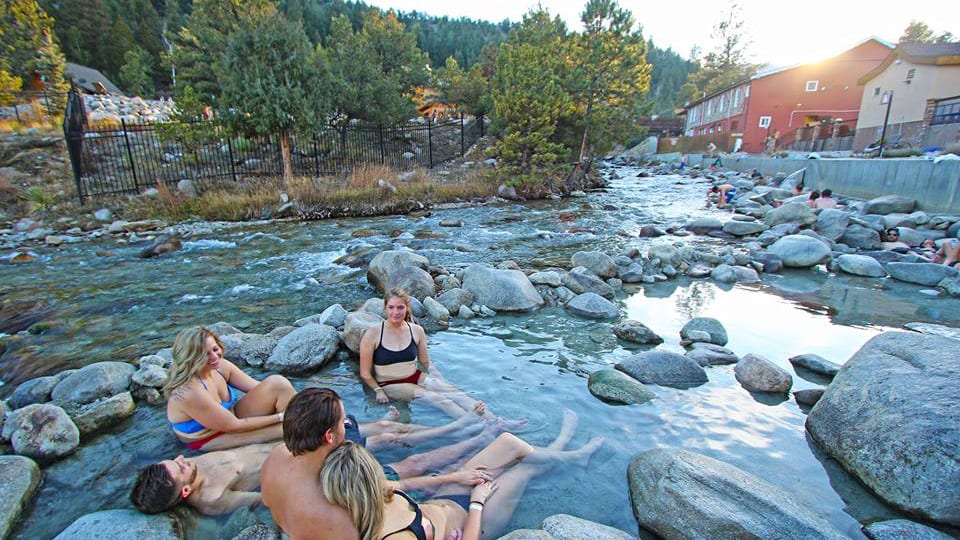 Located in Nathrop, south of Buena Vista, Mount Princeton is a historic landmark dating back to the 1860s but has built itself to offer a wide array of modern amenities and options. For the most natural experience, head here between May and August to soak in the creekside hot spring pools.
All year round, their man-built mineral pools are open, as well as the four-hundred-foot water slide! Mount Princeton boasts family-friendly fun and amenities abound. Take advantage of their in-house spa and juice bar, or go for a pre-soak stroll in the neighboring San Isabel National Forest.
Rooms available here array from your own personal cabin, to elegant lodge rooms, to cliffside rooms with a view. Whatever you're looking for in your hot springs experience, Mount Princeton would love to make it happen.
Read about the best hotels in Buena Vista, as well as the camping near Buena Vista and Nathrop.
Cottonwood Hot Springs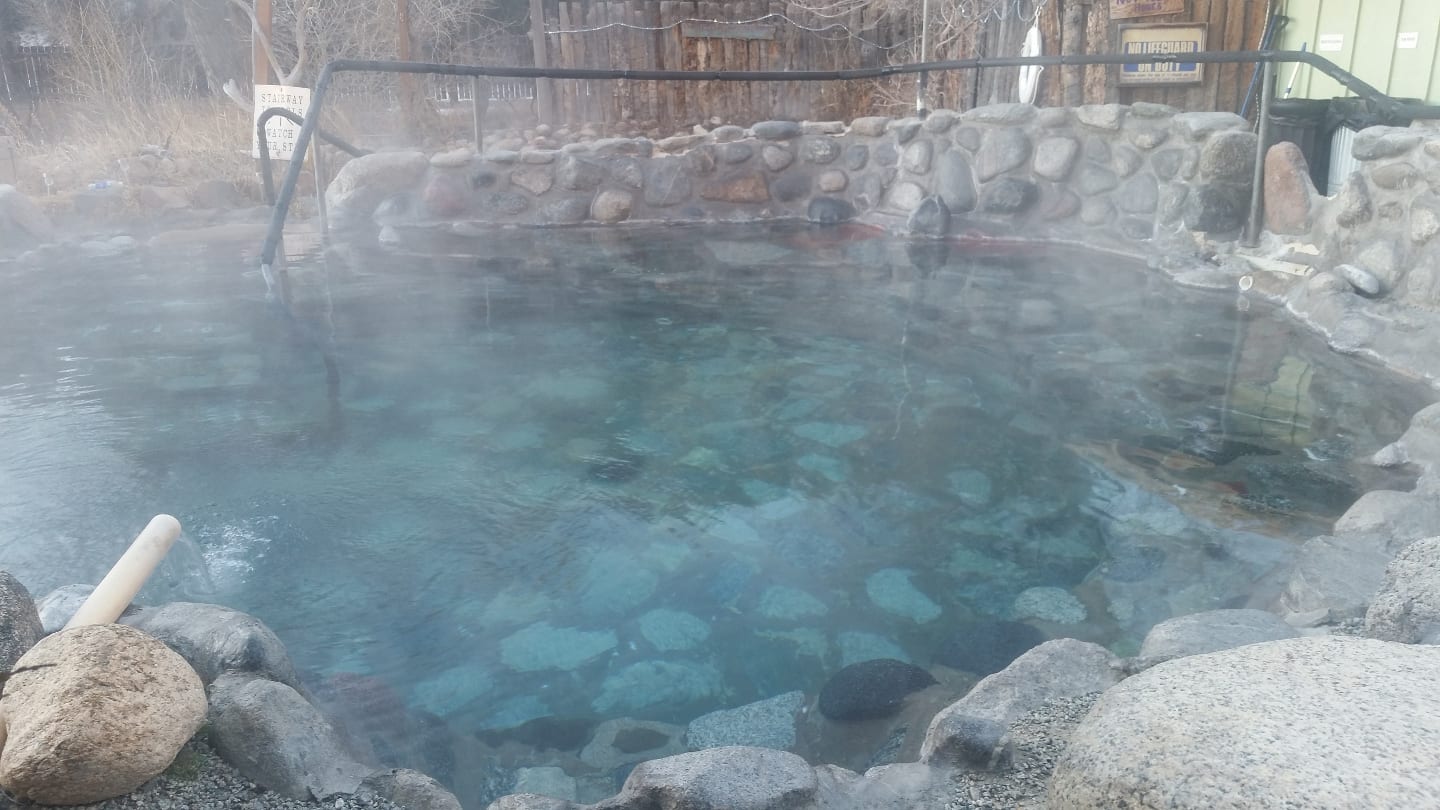 Cottonwood Hot Springs is a fun resort nestled just away from downtown Buena Vista in the San Isabel National Forest. There are a variety of pools to choose from, ensuring guests find exactly what they're looking for.
They have accommodations for everyone too. Whether you'd like your own private room or are on a budget and want to try the dorm, there is a place for you. Cottonwood also offers a multitude of private cabins and houses to rent if you're looking for a larger, more private escape. Overnight guests enjoy overnight private access to the hot springs!
With an onsite spa, Cottonwood wants to help melt your stress away. With hot spring pools that are 100% natural and filled with beneficial minerals, Cottonwood makes it clear they care about you.
Strawberry Park Hot Springs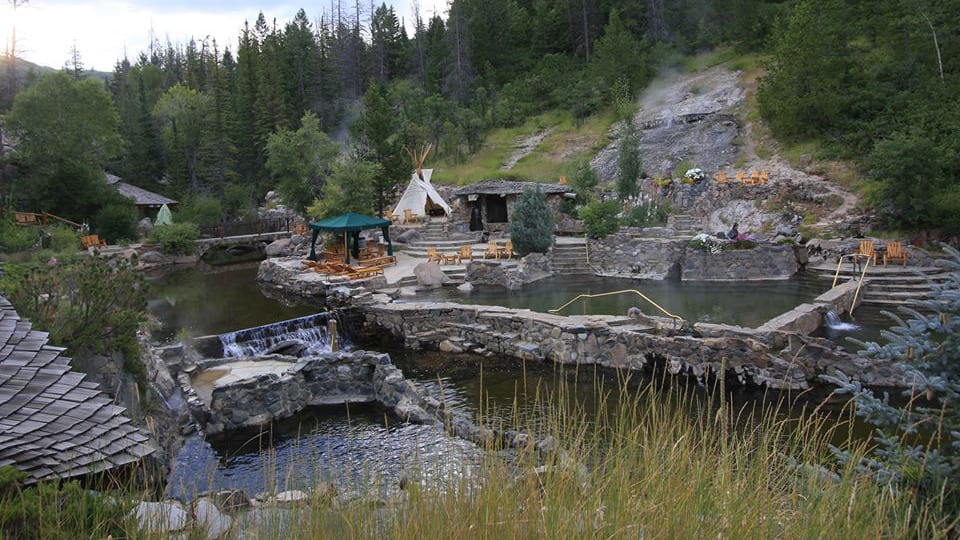 If you're looking for a more laid-back experience, Strawberry Park may be your choice. With rustic cabins and onsite camping available, they help you escape from the hustle and bustle of reality. It's located in the town of Steamboat Springs within the unforgettable Yampa Valley.
Their hottest pool measures in at 104 degrees most days, so it is sure to be one of the best hot spring soaks in Colorado. After the sun sets, Strawberry Park becomes clothing optional and 18+. The pools here have a primitive feeling, with gravelly sand lining the pools.
They also offer private massage huts and watsu water therapy in a private pool. If you're looking to melt away your stress in a more secluded place, choose Strawberry Park.
Read about the best hotels in Steamboat Springs and the camping near Steamboat Springs.
Joyful Journey Hot Springs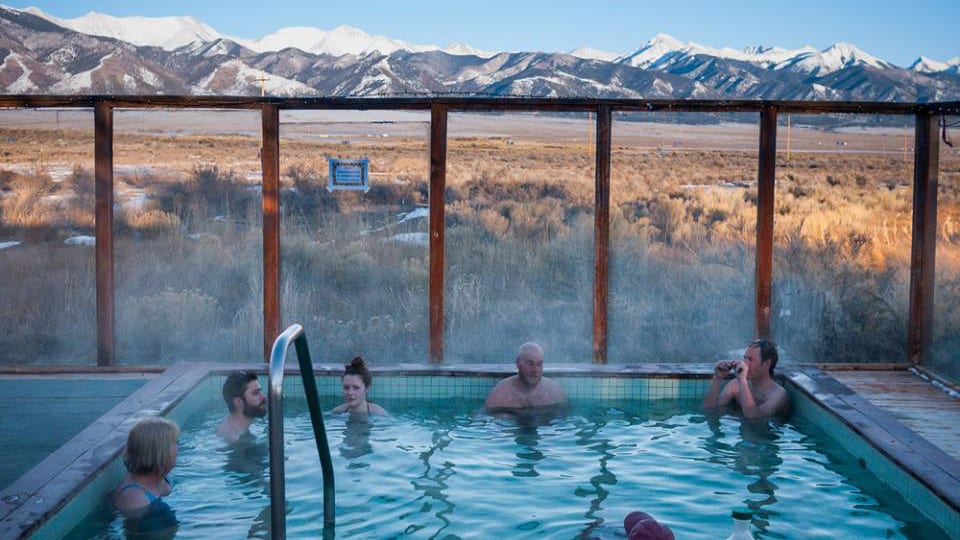 Specializing in the ultimate spa and wellness excursion, Joyful Journey Hot Springs easily makes our top twelve list. Nestled in Moffat within the vast San Luis Valley, each stunning hot spring tub has views of the Sangre De Cristo mountains.
Joyful Journey loves providing options. For lodging, you may choose between exquisite hotel rooms, backcountry camping, an adventurous yurt, or even a teepee if it's the summer season. You have three choices for pools, ranging from 98 degrees to 108 depending on your desires. Each pool is drained nightly for the utmost cleanliness.
Lastly, Joyful Journey focuses on fun. From the multitude of spa services to choose from to the weekend camel rides, you will find more than one thing to enjoy here. Yoga is offered on Tuesdays, and Wednesday night is a clothing-optional evening in the hot pool. Whatever you fancy, Joyful Journey resort awaits!
Read about the best hotels in Salida, along with the top hotels in Alamosa, as well as the camping near Moffat and Alamosa.
Valley View Hot Springs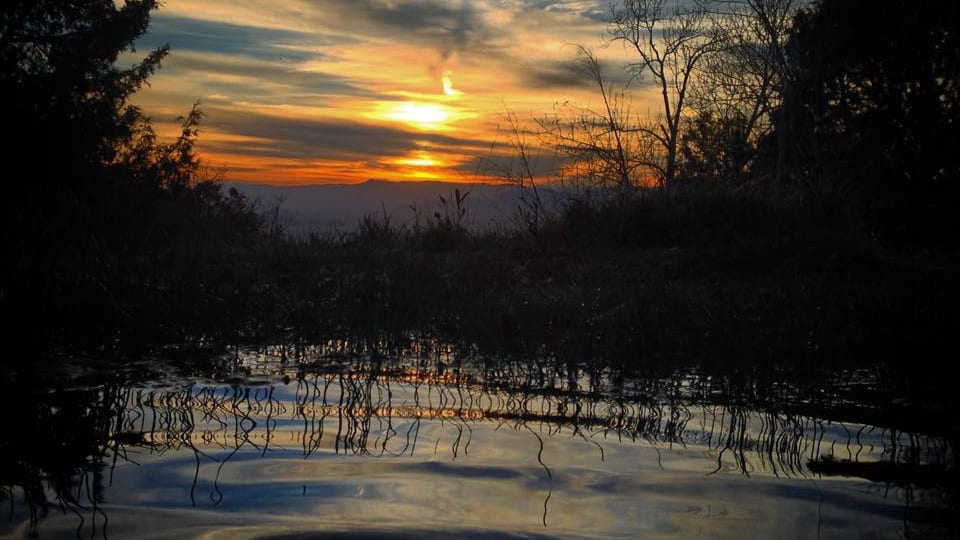 Another San Luis Valley resort in the tiny town of Moffat, Valley View is nestled 45 minutes south of Salida and an hour north of Alamosa. Naturism is what drives the passion behind Valley View Hot Springs. This means they want each guest to understand that they have the
"option to choose whether or not to wear clothing. It's a natural, personal choice that is appropriate for people of any age or setting, most especially pristine natural spaces like Valley View Hot Springs."
They have a high bar set within their stunning natural setting, seven pool choices, and all-season camping and lodging accommodations. The highlight of their pool options is the Waterfall Pond, which has the hot water trickling in from behind, creating the perfect atmosphere.
Afterward, head to their Sauna, Cooling Basin, or massage therapist for your final detox. Just as it sounds, Valley View focuses on the environment by being geothermally heated in all of its lodge rooms, cabins, and dorms. Escape to Valley View for a natural sanctuary set apart from the world.
Glenwood Hot Springs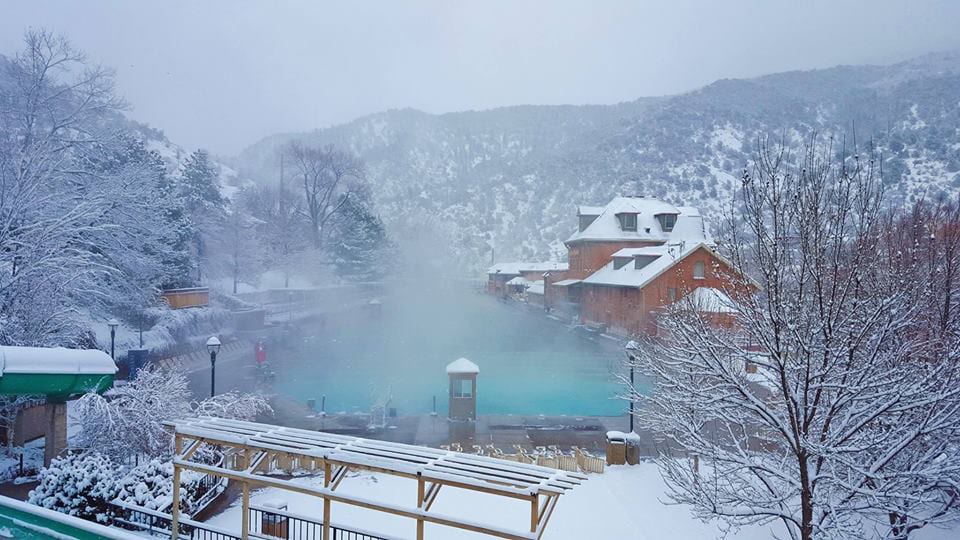 Set between the ski resorts of Aspen and Vail, the hot springs at Glenwood attract tourists from afar. Having the world's largest hot spring pool puts Glenwood Hot Springs easily on the list of best hot springs in Colorado.
Their 107-room lodge is within walking distance of downtown Glenwood Springs's restaurants, shopping, and nightlife. With a complimentary poolside breakfast and a mineral therapy spa onsite, there is no excuse to not spend a few days here.
Glenwood understands some people need to be active to relax, so their state-of-the-art fitness center includes a variety of classes to choose from. Whether the spa, record-winning pool, or vicinity to skiing draws you here, this world-renowned resort is ready to serve you.
Read about the best hotels in Glenwood Springs and the camping near Glenwood Springs, Rifle, and Carbondale.
Iron Mountain Hot Springs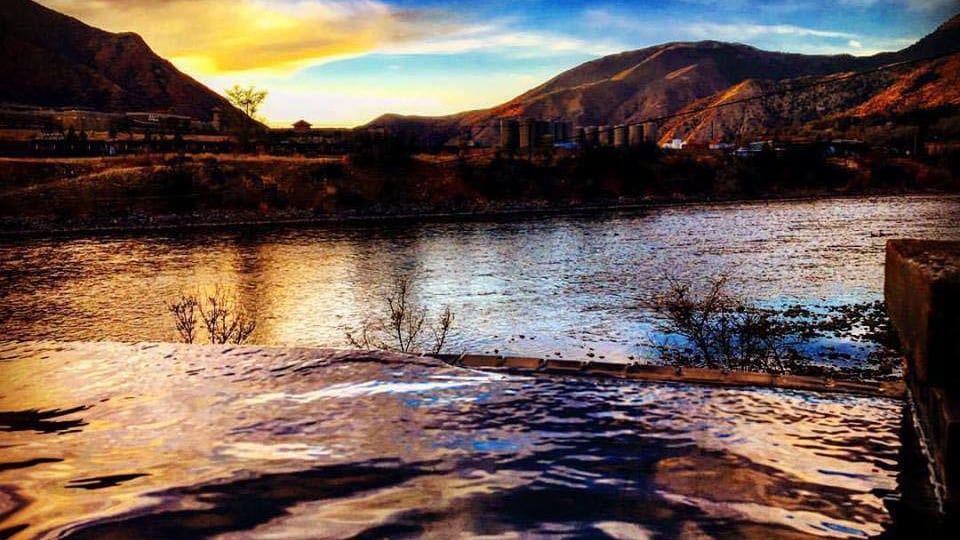 Another Glenwood Springs option, Iron Mountain Hot Springs has among the most mineral pools to choose from in the state. After soaking in one of the sixteen pools, head on over to their Sopris Café for a healthy bite to eat.
Iron Mountain focuses on your spa experience, so they do not offer lodging on-site. However, the local town of Glenwood Springs has many top hotels to choose from, like the historic Hotel Colorado and The Hotel Denver.
It's the newest hot springs resort in Glenwood Springs (and in Colorado) and quickly has become the locals' choice for a relaxing escape from the busier Glenwood Hot Springs Pool. Unique to this resort is they allow adults 21+ to enjoy an alcoholic drink at the pool, no glass of course. Iron Mountain is your perfect stop for a rest day or a family-friendly excursion.
SunWater Spa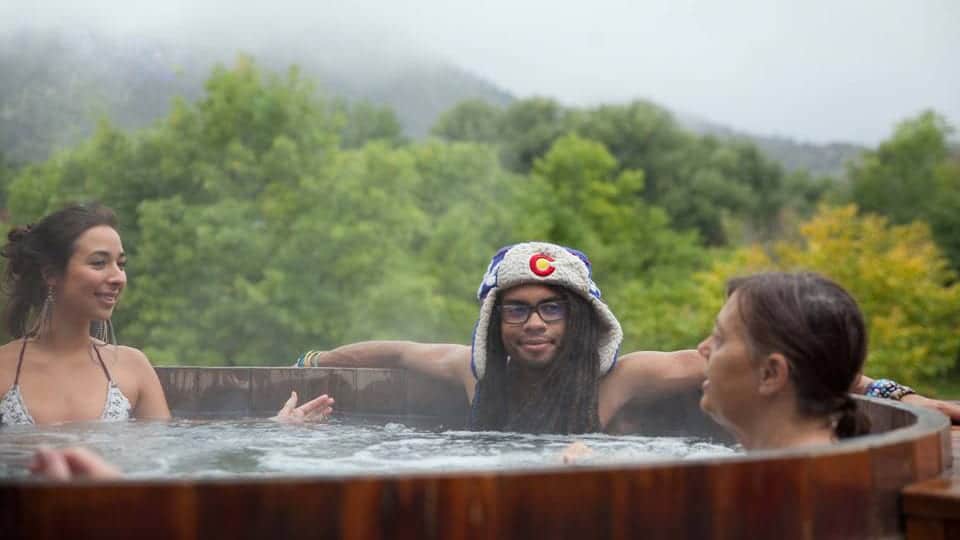 Among the best hot springs in the state lies SunWater Spa in quaint and charming Manitou Springs. In addition to the aforementioned thermal springs resort, this one-of-a-kind town features eight mineral springs around town that you can drink from. Stay hydrated!
SunWater heats its cedar soaking tubs with solar power. As the water warms, the cedar oil is released into the water, creating a soothing, unique, and aromatic experience.
In addition to the spa treatments, they also focus on holistic relaxation by having yoga, movement, and meditation classes on-site. The spa is a sister property to SunMountain Center, which includes lodging, food, a farm, garden, and bed & breakfast. SunWaterSpa may be one of the most unique resorts on our list.
Read about the best hotels in Manitou Springs, as well as the camping near Pikes Peak.
Hot Sulphur Springs Resort & Spa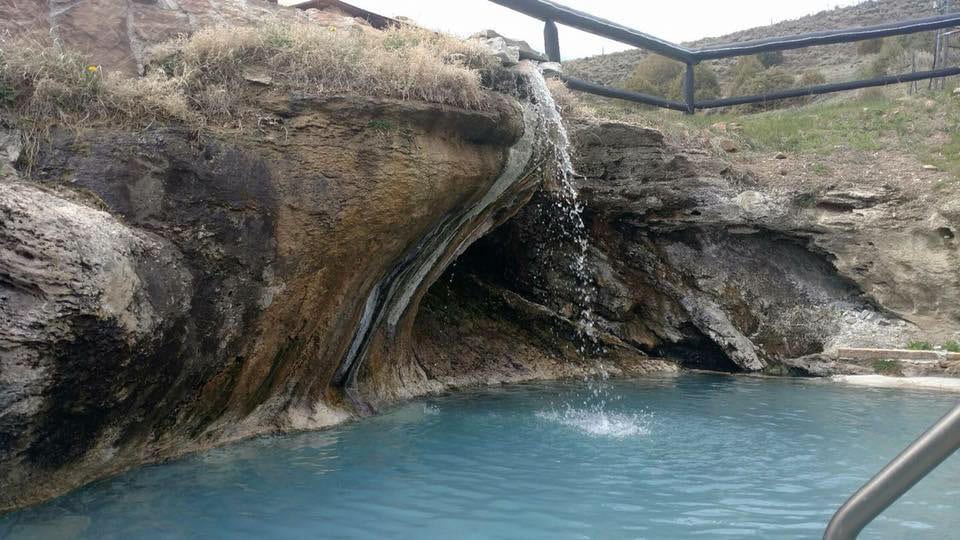 Located in the town of Hot Sulphur Springs, the oldest hot springs spa on our list, the Hot Sulphur Springs Resort has a long, unique history. Originally discovered by the Ute Indians, it was developed into a resort more than 140 years ago by Williams Byers. The currently renovated facility opened in 1997 when it was blessed by a Ute tribal spiritual leader.
You'll be encouraged to maximize your time in the hot springs as their lodging is clean and sophisticated, yet basic. Without distractions, you'll be free to explore their spa and pools. If you'd like after-hours access to the hot springs, book their quaint apartments. For a budget-friendly and outstanding experience, stay at Hot Sulphur Springs Resort.
Read about camping near Hot Sulphur Springs.
Ouray Hot Springs Pool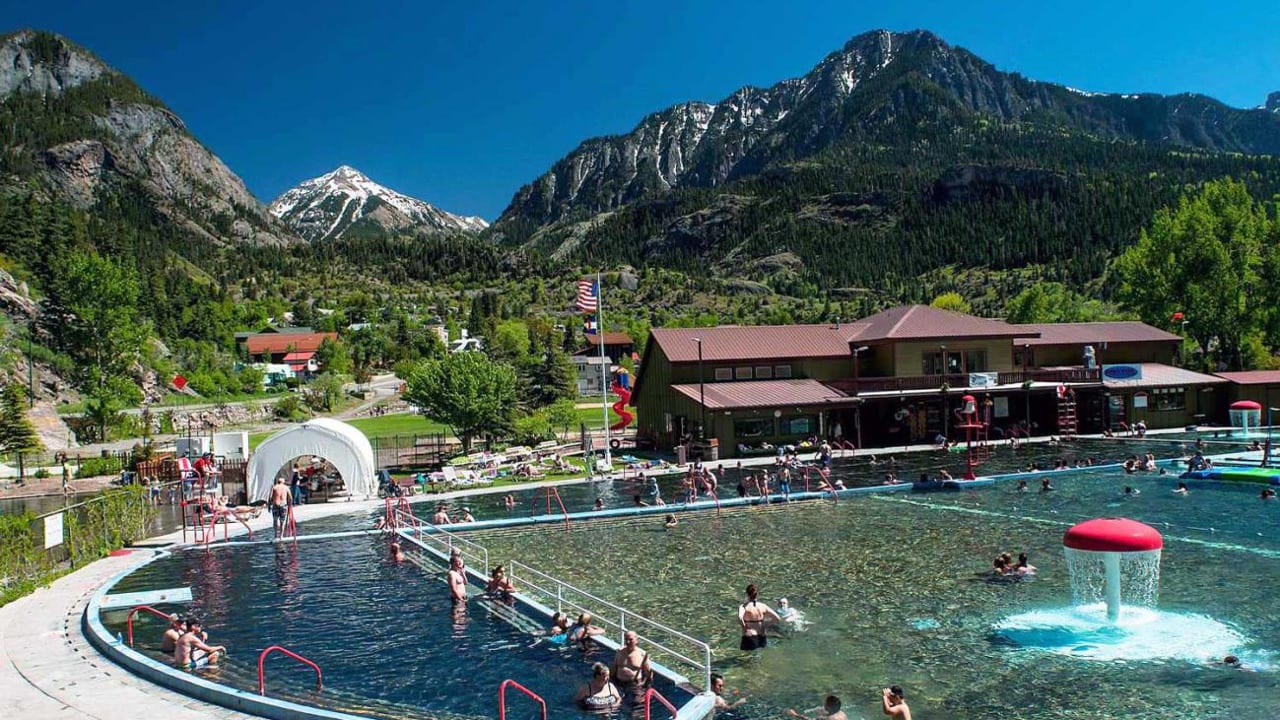 The view alone makes Ouray Hot Springs one of the nicest soaks around. The town is nicknamed after the Swiss Alps and all. Surrounded by 13,000-foot snow-covered peaks, your dip in the 750,000-gallon pool is sure to dazzle.
You can choose between an energetic summer vacation or a romantic winter getaway. Featuring a lap pool, activity pool, shallow pool, hot pool, and infinity pool, there is something for everyone. You can even take swim lessons here.
Keep in mind that they don't offer lodging on-site, so make sure to book elsewhere and enjoy Ouray Hot Springs Pool during the day. Don't worry though, the town of Ouray is a top tourist destination in Southwest Colorado, so there are plenty of nice accommodations to choose from, including hotels, B&Bs, cabins, and lodge rooms.
Read about the best hotels in Ouray, as well as the camping near Ouray and Ridgway.
Orvis Hot Springs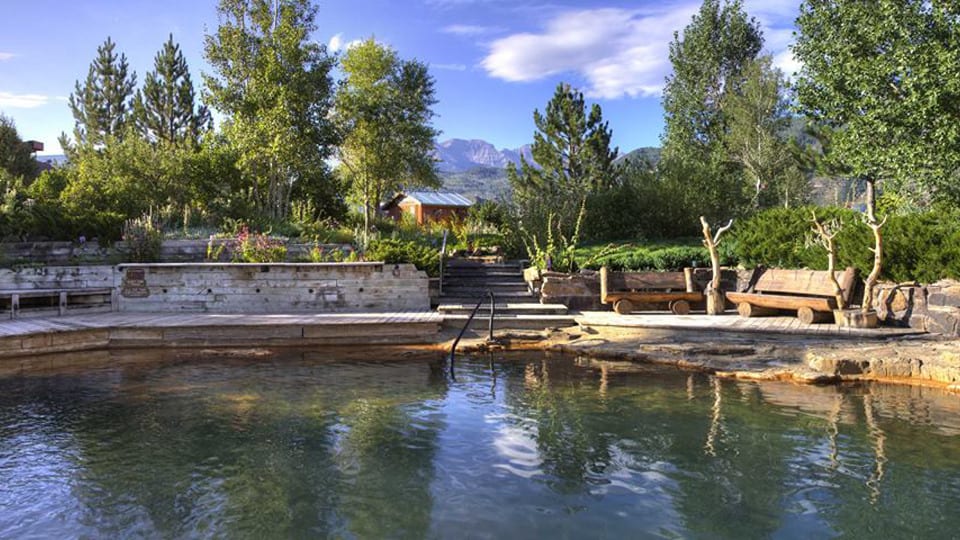 Our second, full-time clothing-optional hot spring is located in Ridgway, just ten minutes north of Ouray. Orvis Hot Springs has a more laid-back feel, with six low-key lodge rooms and camping available.
Their grounds and soaking areas are electronics-free, so make sure to plan accordingly. You can use this as your base camp to ski and ice climb locally, or just spend a few days soaking and enjoying massages.
For a budget-conscious stay, feel free to use the stocked kitchen to prepare meals. With their unique vibe, Orvis is certain to impress as the locals' choice on the Western Slope.
Read about the best hotels in Ridgway,
The Springs Resort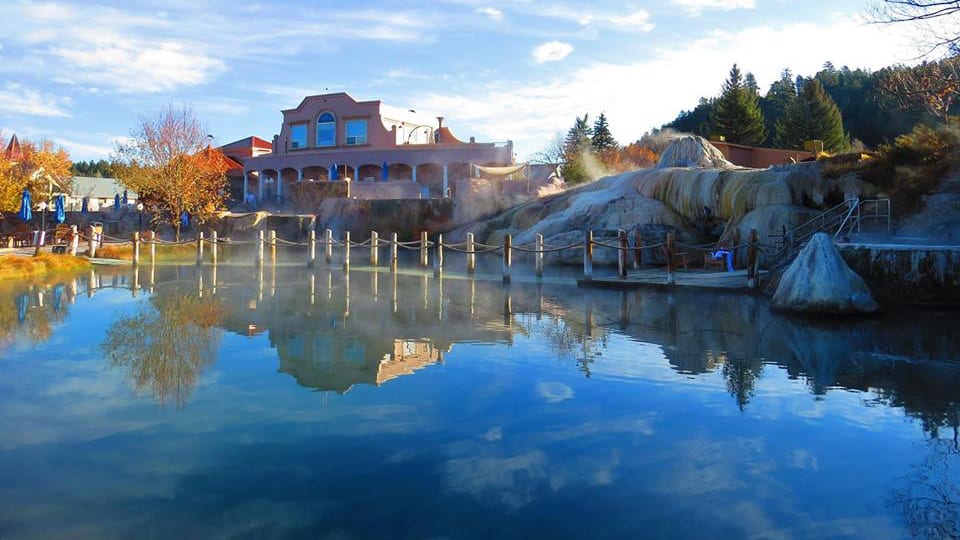 Boasting the world's deepest geothermal hot spring and over twenty-three pools, the Springs Resort is a must-see. With lodging ranging from budget-friendly rooms to mountain suites with kitchenettes included, there is something for everyone here.
When you stay at The Springs Resort, you are given full access to the pools, including the five exclusive terrace pools. With the Pahgosa Spa connected, take advantage of all that The Springs Resort has to offer.
Read about the best hotels in Pagosa Springs, along with the camping near Pagosa Springs.
Whether you're looking for an elegant, romantic hot spring retreat, or a family-friendly all-inclusive, one of these resorts will meet your needs. It can be difficult to choose from all the hot springs in Colorado. Why not sample a few to find out which truly rises above?