From the High Plains to the Western Slope, there is no wrong place to live in Colorado. And what's the best destination to reside in for some, is likely completely different for others.
So whether you're new to the state or have been here your whole life, past, present, and future Coloradoans can all agree that life is good in the Centennial State. With hundreds of cities, towns, suburbs, and communities to choose from, narrowing down the absolute top places to live can seem like an impossible task. To help those planning a move, let's highlight some of the best areas in the state for every kind of lifestyle.
From the largest cities to the most picturesque, mountain communities, here are among the most amazing places to move to in Colorado, listed in order of population size according to the 2020 U.S. Census Bureau.
Denver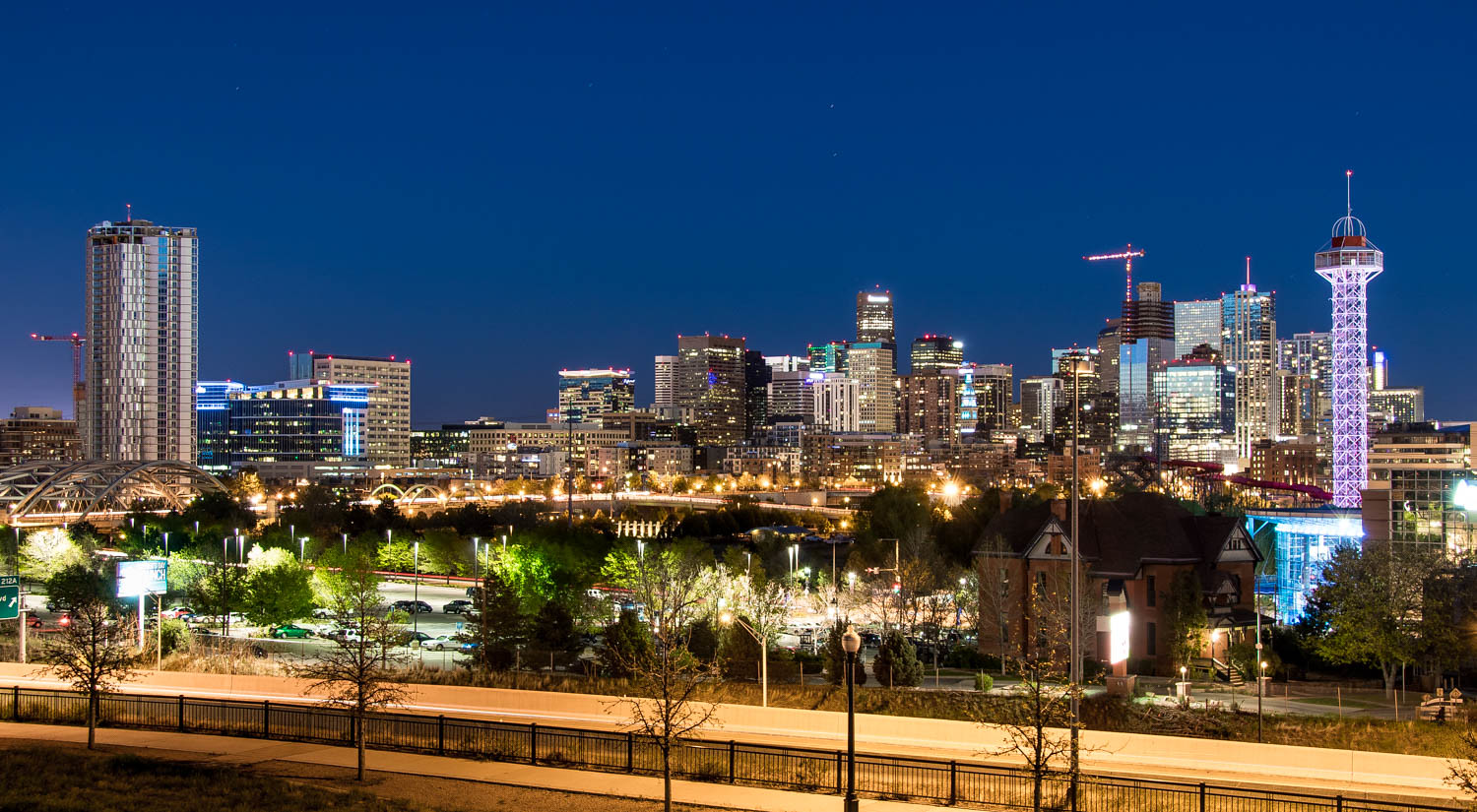 When looking at the entire United States, it is no secret that Denver has become a desirable place to live. Consistently ranked a top city to live and work in, the population of Denver County rose by 115,364 new residents from 2010 to 2020, while the adjacent Adams and Arapahoe Counties also experienced significant growth.
So what makes Denver so appealing? Well, it truly has something for everyone. Colorado's capital is one of the few major U.S. cities that offers an endless amount of urban convenience alongside easy access to expansive natural areas. Harmonizing city life, outdoor recreation potential, and over 300 days of sunshine per year, every day is truly an adventure.
No matter which neighborhood you choose to live in (and there are many great choices), the Queen City of the Plains is filled with breweries, coffee shops, restaurants, and things to do. With a wide range of employment and housing opportunities, both individuals and families may be able to successfully secure a job and a place to live in or around Colorado's largest metro area.
Nearby towns to consider: While Denver certainly has many housing options, the meteoric growth of the city has created some excellent suburbs and commuter towns as well. Great options to look into include Centennial, Arvada, Broomfield, Highlands Ranch, Lakewood, and Littleton.
Colorado Springs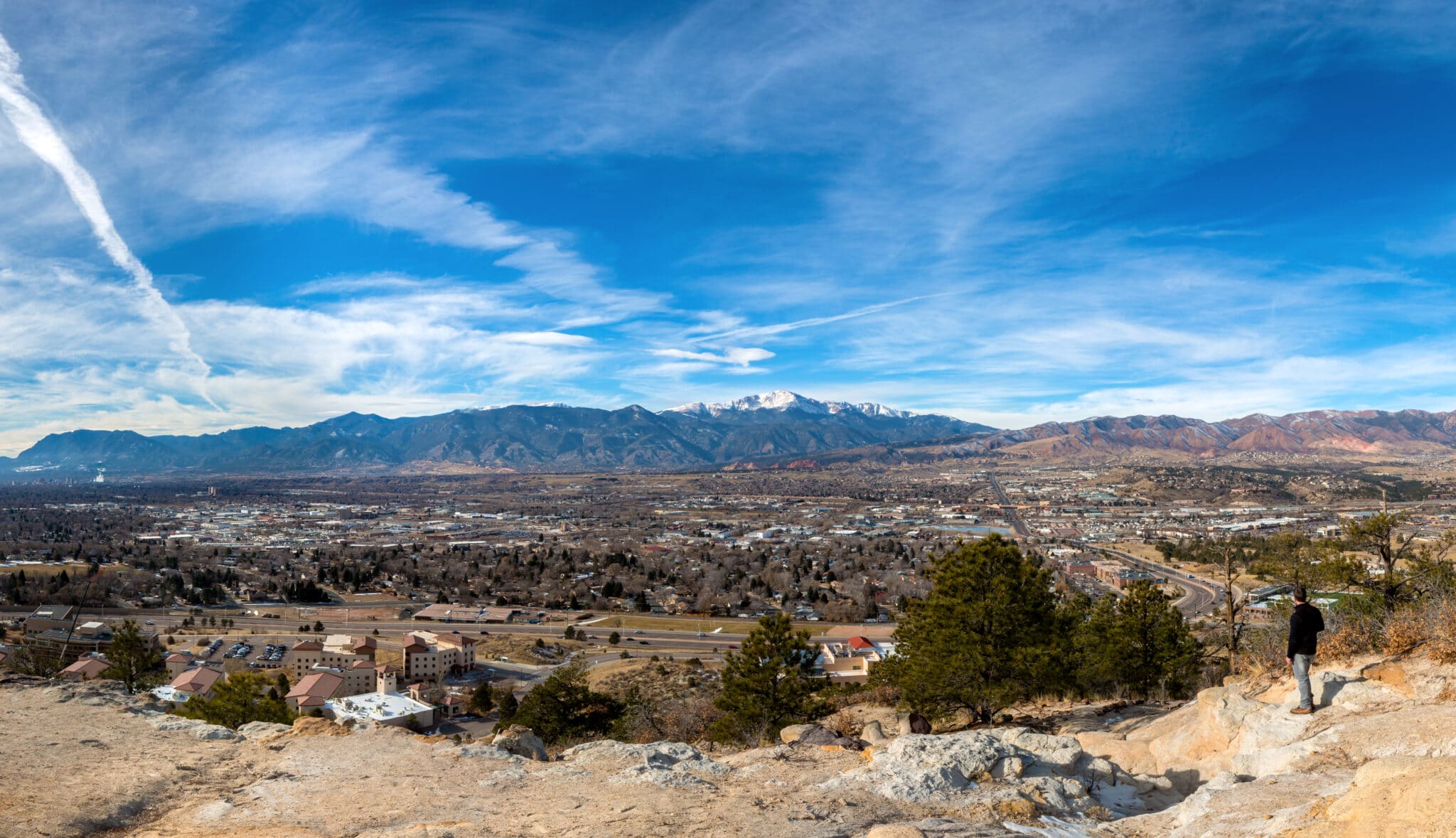 Approximately 70 miles south of Denver, the city of Colorado Springs has the second largest population in the state and was ranked as the ninth-best place to live in America in 2021 by Livability. Also known as Olympic City, USA, "The Springs" are famously home to the U.S. Olympic & Paralympic Training Center, Garden of the Gods, and several nearby military sites.
With a calendar full of sunny days, Pike's Peak towering to the west, and opportunities for camping, hiking, and hunting nearby, Colorado Springs is built for year-round, outdoor fun. Around town, visitors and residents can also enjoy the Cheyenne Mountain Zoo and a thriving culinary scene.
Nearby towns to consider: Like Denver, Colorado Springs is growing quickly, so if you're interested in the area take a look at the whole metro area, including the city proper, Old Colorado City, Cheyenne/Broadmoor, Manitou Springs, and Palmer Park.
Fort Collins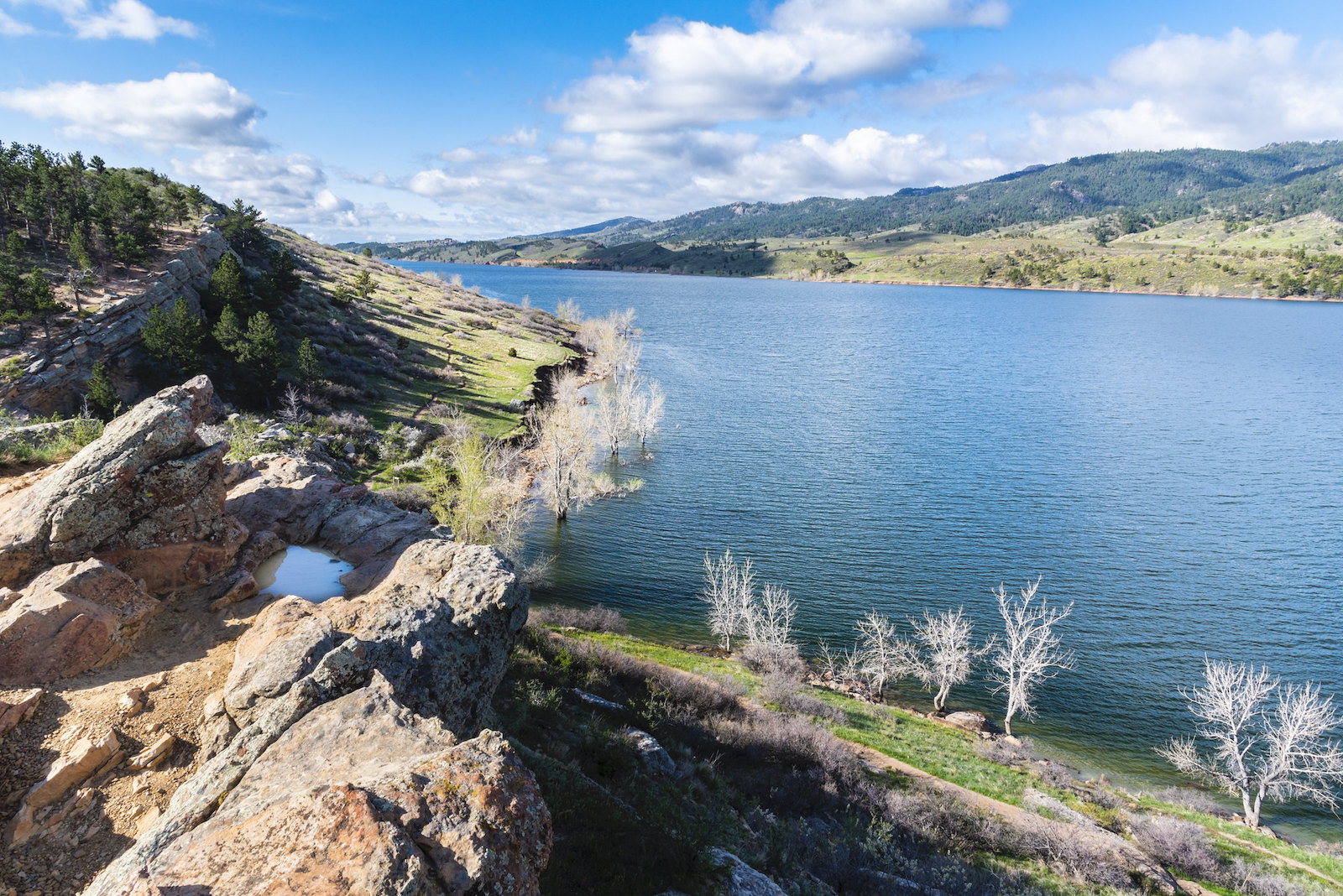 After Aurora, Fort Collins is the fourth largest city in Colorado and an awesome home base for college students, families, retirees, and everyone in between. Once ranked the number one place to live in the entire country by Livability in 2020, Larimer County's populous metro area is famously home to popular breweries, job opportunities, and Colorado State University.
Not far from the vibrant downtown area, outdoor activities await Fort Collins residents around Horsetooth Reservoir and Poudre Canyon. Like Boulder county to the south, Larimer has developed a comprehensive and well-run system of open spaces, which allows access to thousands of acres in a multitude of different environments throughout northern Colorado.
Solidified by a low crime rate and many community events around town, "FoCo" has earned the nickname of "Choice City" for those attempting to choose the best place to live on earth.
Nearby towns to consider: The northern part of the Front Range is centered on Fort Collins and the towns surrounding it. Vibrant places around "FoCo" include Loveland and Berthoud. If you love the vibe of northern Colorado but not the prices of Fort Collins, consider heading a little east to Greeley. It's one of Colorado's cheaper places to live.
Boulder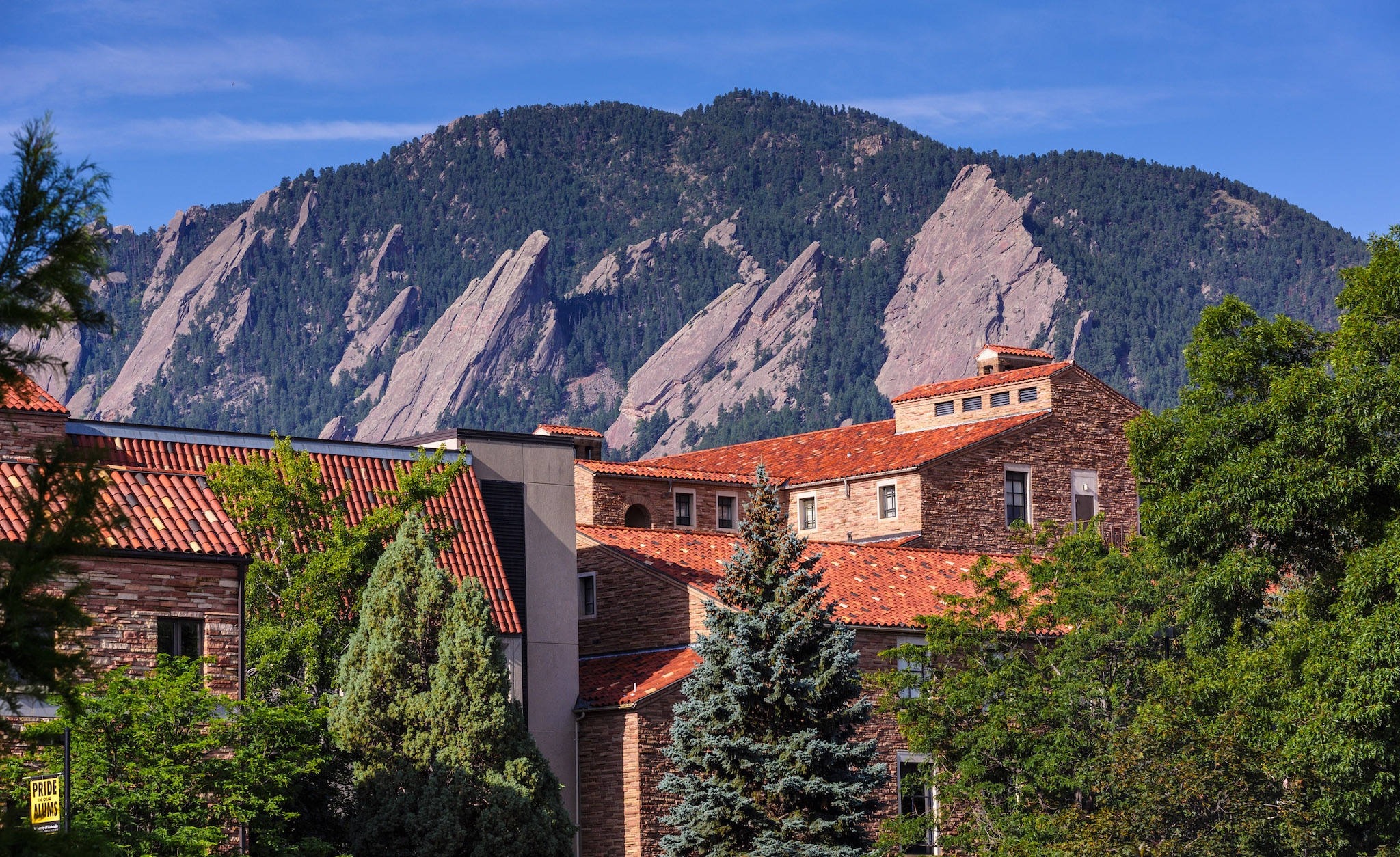 From one college town to another, Boulder is widely known as one of the most desirable cities in the country for its overall quality of life. Throughout historic Pearl Street, the University of Colorado campus, and the town's scenic residential areas, "the People's Republic of Boulder" features a great economy, low crime, and beautiful flatiron views.
As a mecca for rock climbing, cycling, yoga, and many other activities of the body, mind, and soul, Boulder County's namesake is an outdoor enthusiast's paradise with world-class cuisine within a small-town feel. For all of these reasons and more, prices in Boulder may be out of reach for some prospective residents. Luckily, more affordable housing options are often found in surrounding municipalities.
Nearby towns to consider: With prices in Boulder only shooting skyward, it helps to look at the quaint towns surrounding the "people's republic". Great areas to look at include Longmont, Niwot, Lyons, Superior, and Erie.
Castle Rock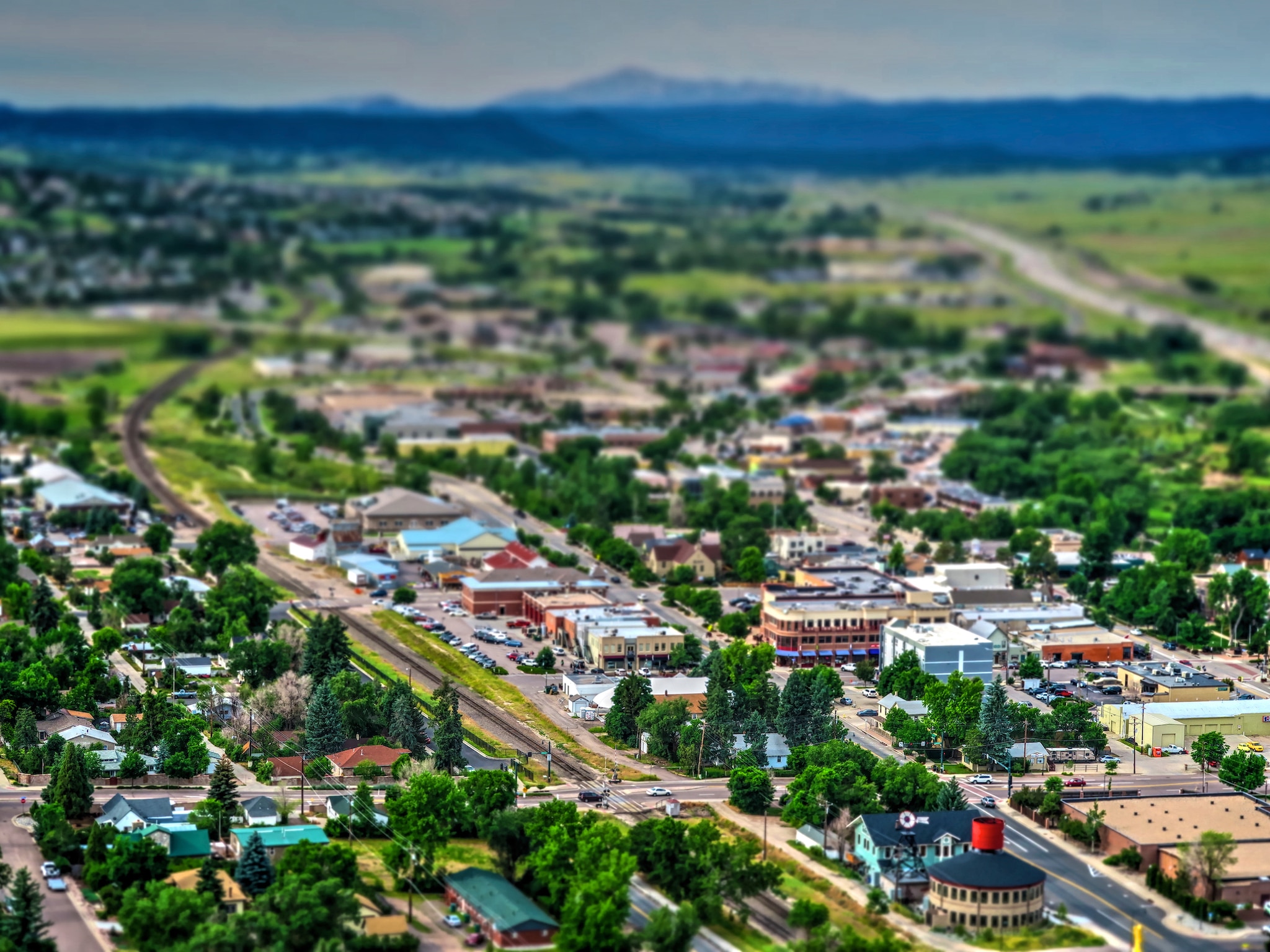 Speaking of surrounding municipalities, Castle Rock is one of the prime places to move to for those looking to enjoy all of the amenities and opportunities found near Denver, Aurora, and Colorado Springs. Growing in population by over 50% from 2010-2020, the town of about 75,000 residents combines a close-knit community with a large supply of jobs and opportunities nearby.
Named after the geologic landmark of the same name, Castle Rock's location grants easy access to many nearby open spaces, golf courses, and other outdoor attractions. Filled with affordable housing and year-round neighborhood events, this growing Front Range community is a great home base for anyone commuting to Lakewood, Littleton, the Denver Tech Center, or any other location nearby.
Grand Junction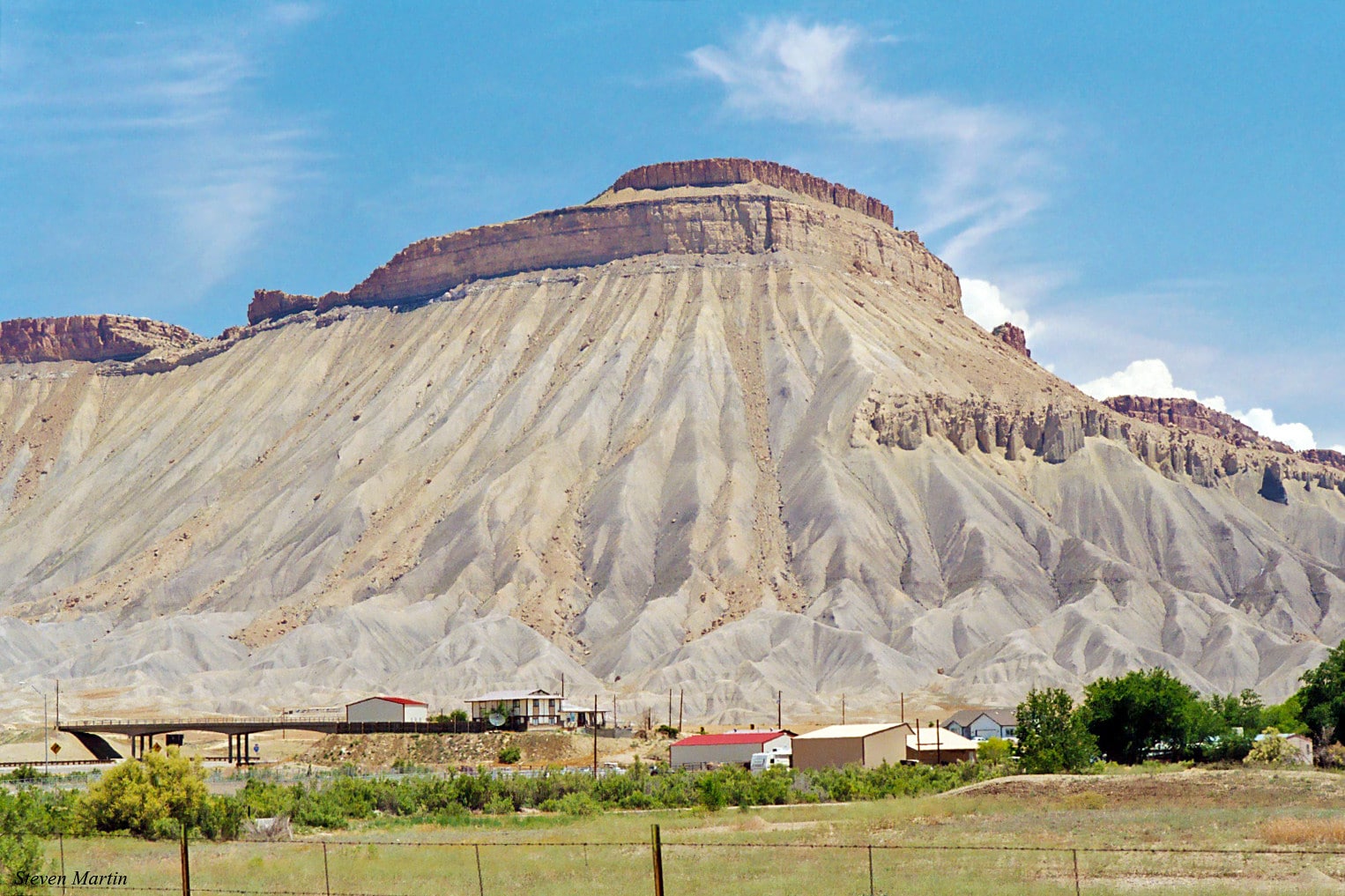 Heading way out west along Interstate 70, Grand Junction is the largest city on Colorado's Western Slope and one of the best places in the state for year-round recreation. Home to the confluence of the Colorado and the Gunnison Rivers, "River City" is an affordable place with excellent amenities and tons of access to outdoor activities such as whitewater rafting, rock climbing, and mountain biking.
So whether you're excited about hiking in Colorado National Monument, enrolling in Colorado Mesa University, or touring a local vineyard, Mesa County's most populous city (roughly 65,00 in 2020) is an excellent hub to enjoy all that the Western Slope has to offer.
Nearby towns to consider: Both its neighbors make excellent options. To the west, Fruita has an even more relaxed pace with the same amazing outdoor recreation (they share Colorado National Monument). And just east is Palisade, home to the state's most notorious wine country, plus you're one step closer to the Rockies. It's one of top places to retire.
Golden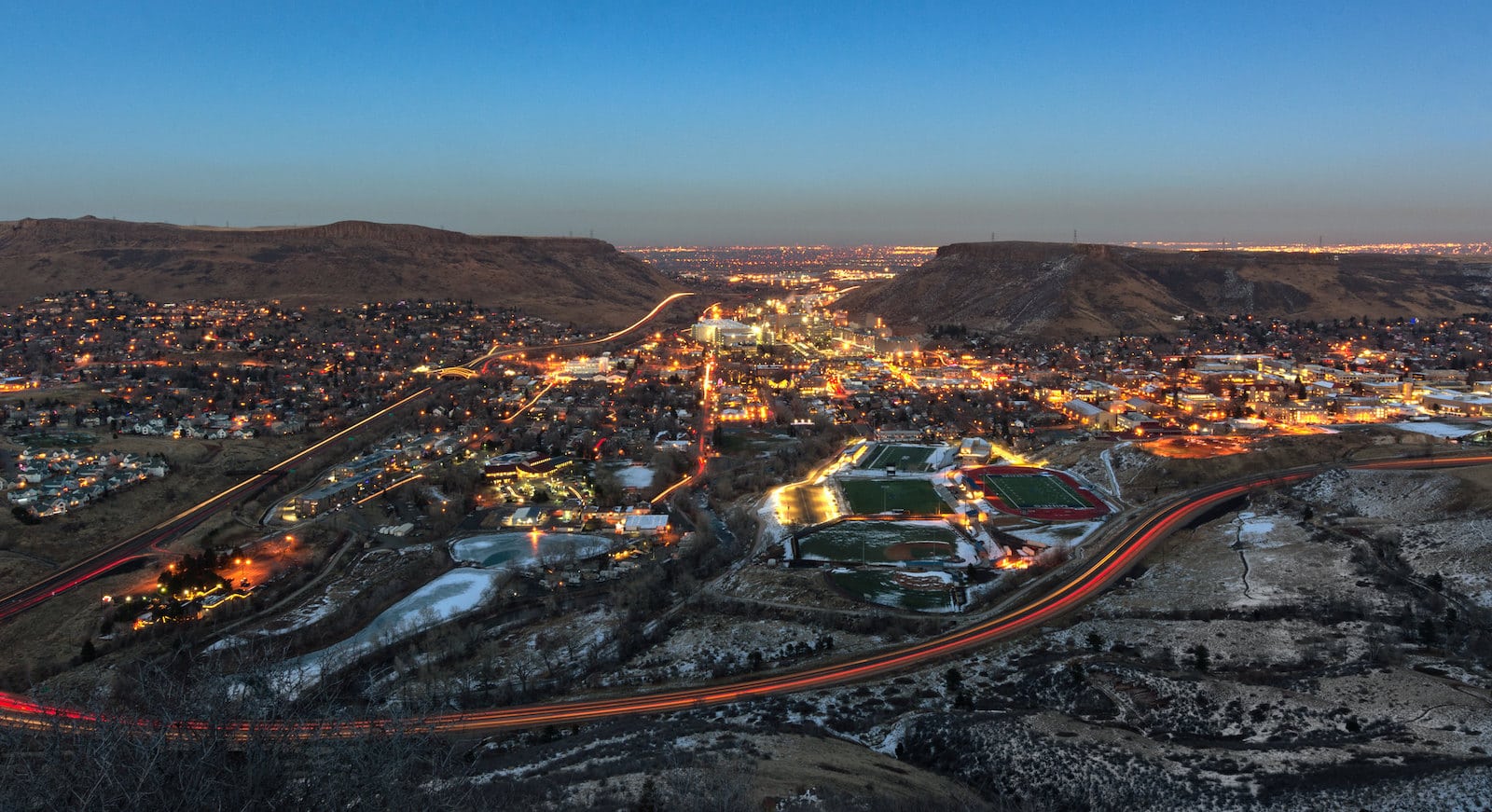 Circling back to the Front Range, Golden is an incredible place to call home tucked into the foothills of the Rocky Mountains. With a 2020 population of just over 20,000 people, the former mining camp is well known for its historic appeal, Colorado School of Mines, and massive Coors-Miller Brewing facility.
Between towering mesas and mountains, the city's beautiful downtown area is centered around Clear Creek, where you are likely to see kayakers and tubers enjoying the whitewater park throughout the summer. Well connected to Denver, Boulder, and other popular Front Range areas, Golden residents are spoiled with accessibility to many nearby attractions outside of its already numerous restaurants, activities, and amenities.
Nearby towns to consider: If you're digging the mountain scenery of Golden, consider Morrison, also tucked into the foothills. Another close option higher in elevation is Evergreen, although it's likely just as, or more expensive than anything else in Jefferson County.
Durango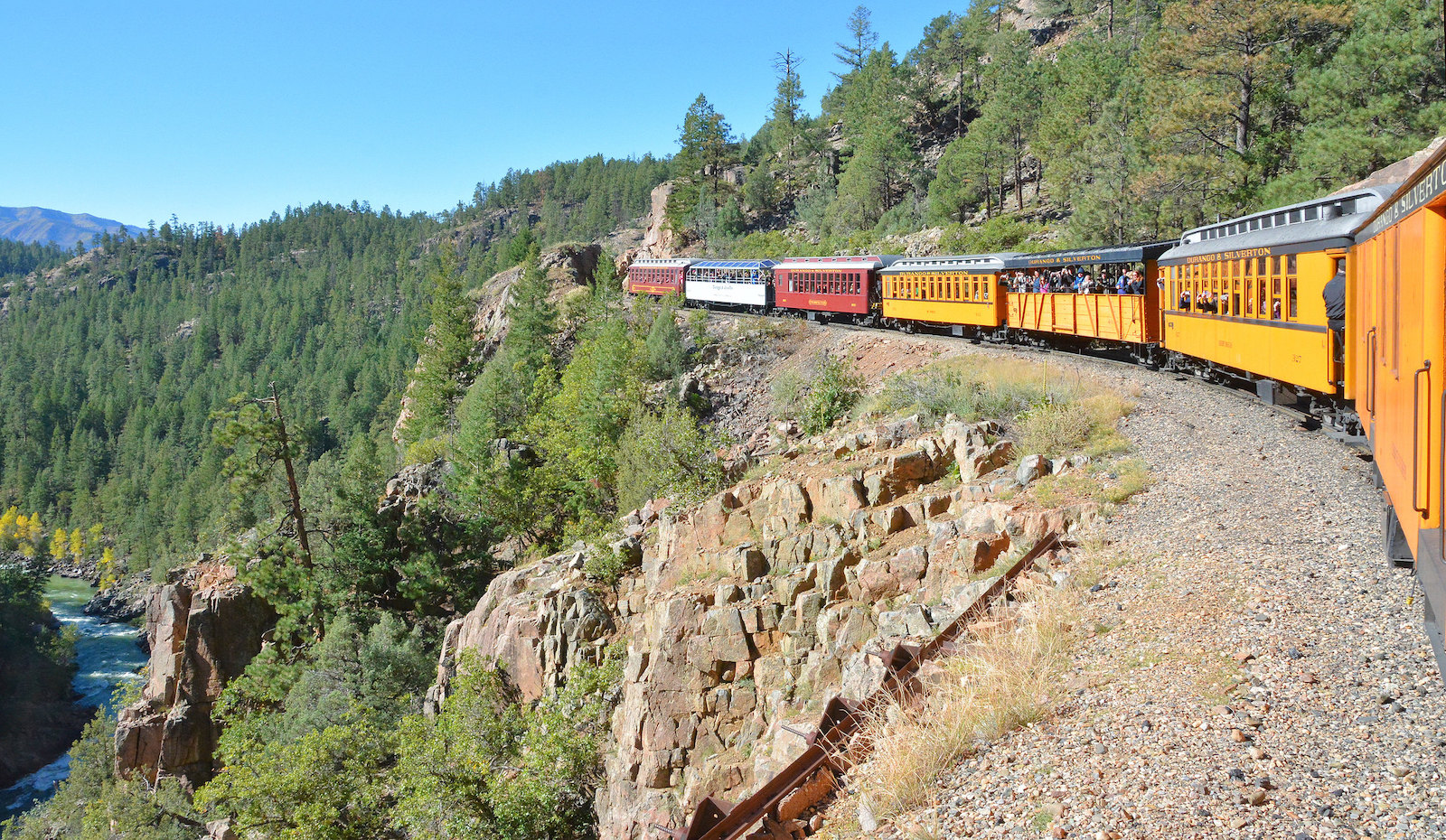 In La Plata County, Durango has a steadily rising population, with about 19,000 people calling it home in 2020. Known for its railroad and mining history, this Animas River city is filled with rugged San Juan Mountain landscapes scenic enough to be chosen as the setting for many Hollywood movies.
For a quick snapshot of the culture, USA Today once declared Durango "The Least Fashion Conscious Town in America" in the 1990s. So while you may not find your favorite department store here, this wild west town is filled with opportunities for gold medal fishing, year-round outdoor sports, and delightful culinary surprises.
Nearby towns to consider: Bayfield is located about 20 minutes east of Durango and provides more affordable housing options. And is still an easy commute into this Southwest Colorado hub. You could also head 30 minutes west to Mancos, which is halfway to Cortez, and a lot more rural.
Steamboat Springs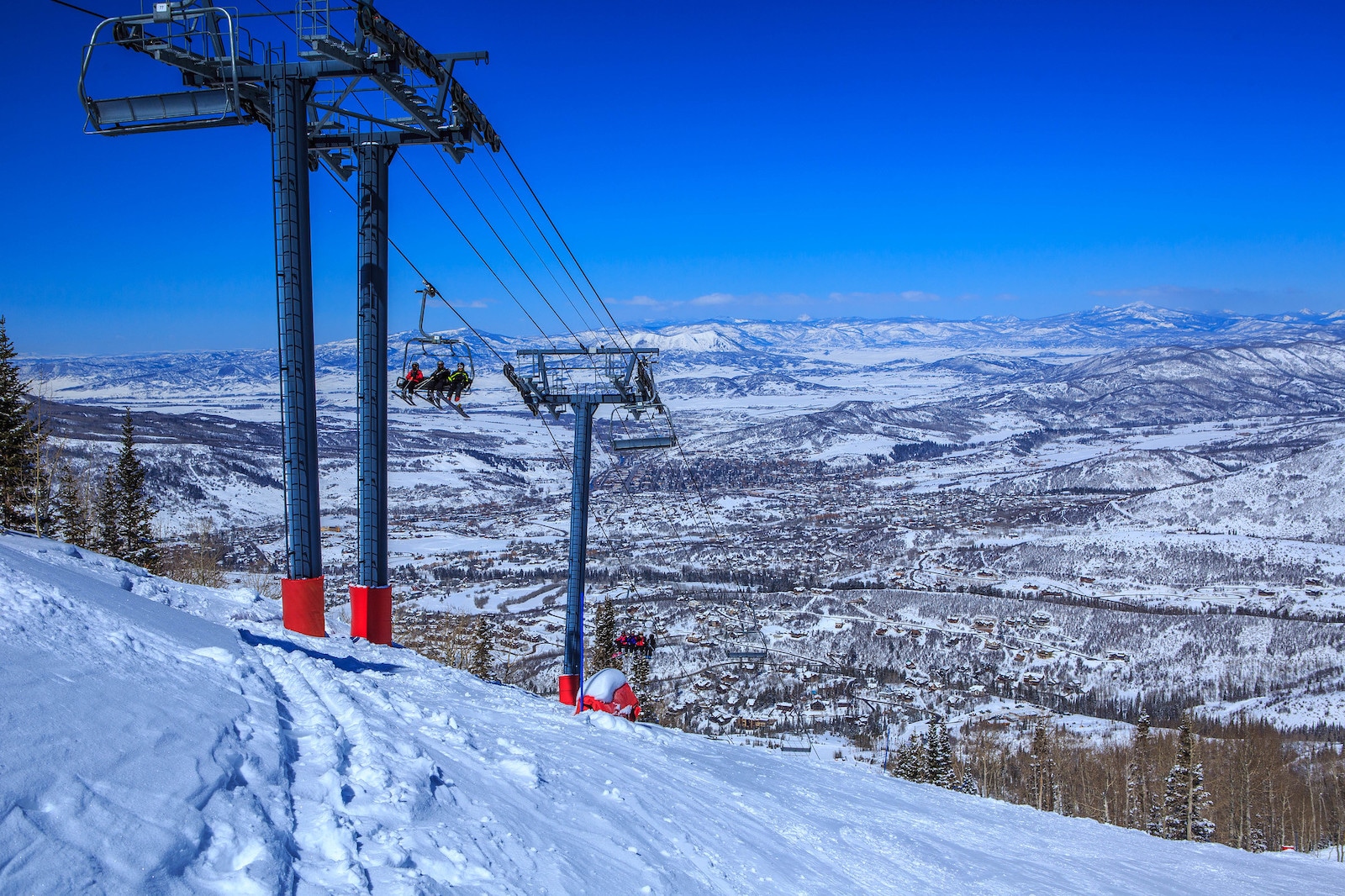 Offering a high quality of life in exchange for a high cost of living, Steamboat Springs is an unparalleled mountain town for the daily powder skier. If you live and breathe winter sports and don't mind a bit of luxury, then you may want to consider joining this beautiful community surrounded by the Routt National Forest.
As the most populous city in Routt County, Steamboat Springs has roughly 13,000 full-time residents. Surrounding the Yampa River, there are many things to see and do at 6,700 feet in elevation, with a thriving downtown area full of art galleries, museums, restaurants, and geothermal hot springs to choose from.
Glenwood Springs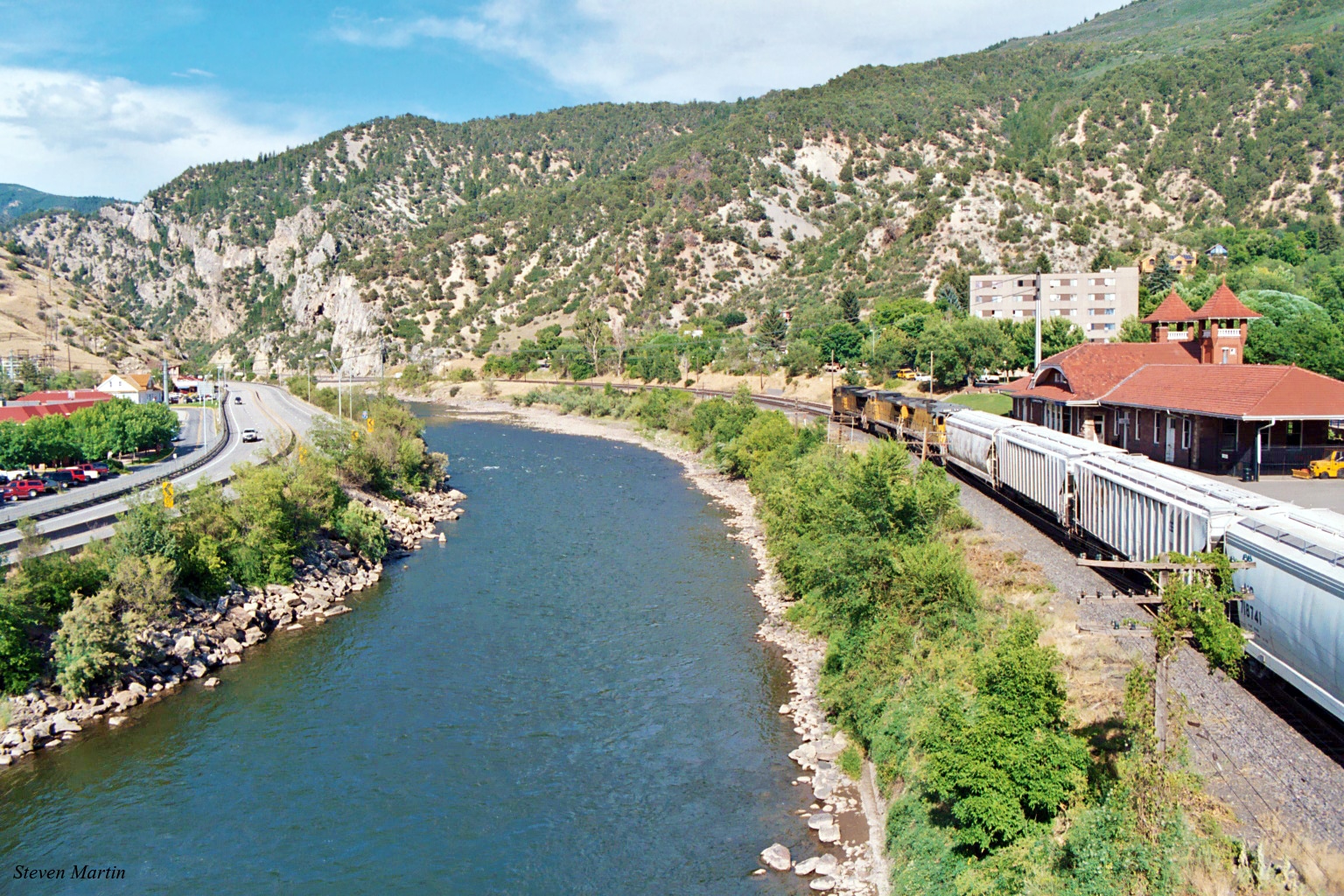 Did someone say geothermal hot springs? Adjacent to the White River National Forest in Garfield County, Glenwood Springs is a resort town for the year-round fun-seeker. From the mountaintop Glenwood Caverns Adventure Park to the banks of the Colorado River, there are no bad views in this Rocky Mountain city.
Seated at the confluence of the Roaring Fork River, this former encampment, once known as "Defiance," is filled with American frontier history, including a designated hiking trail to visit the gravesite of notorious outlaw Doc Holliday.
Nearby towns to consider: As an expanding community of about 10,000 people, new residents may also find housing opportunities south along State Highway 82 and into Carbondale. Or go just 15 minutes west on I-70 to the growing community of New Castle, boasting nearly 5,000 people.
Eagle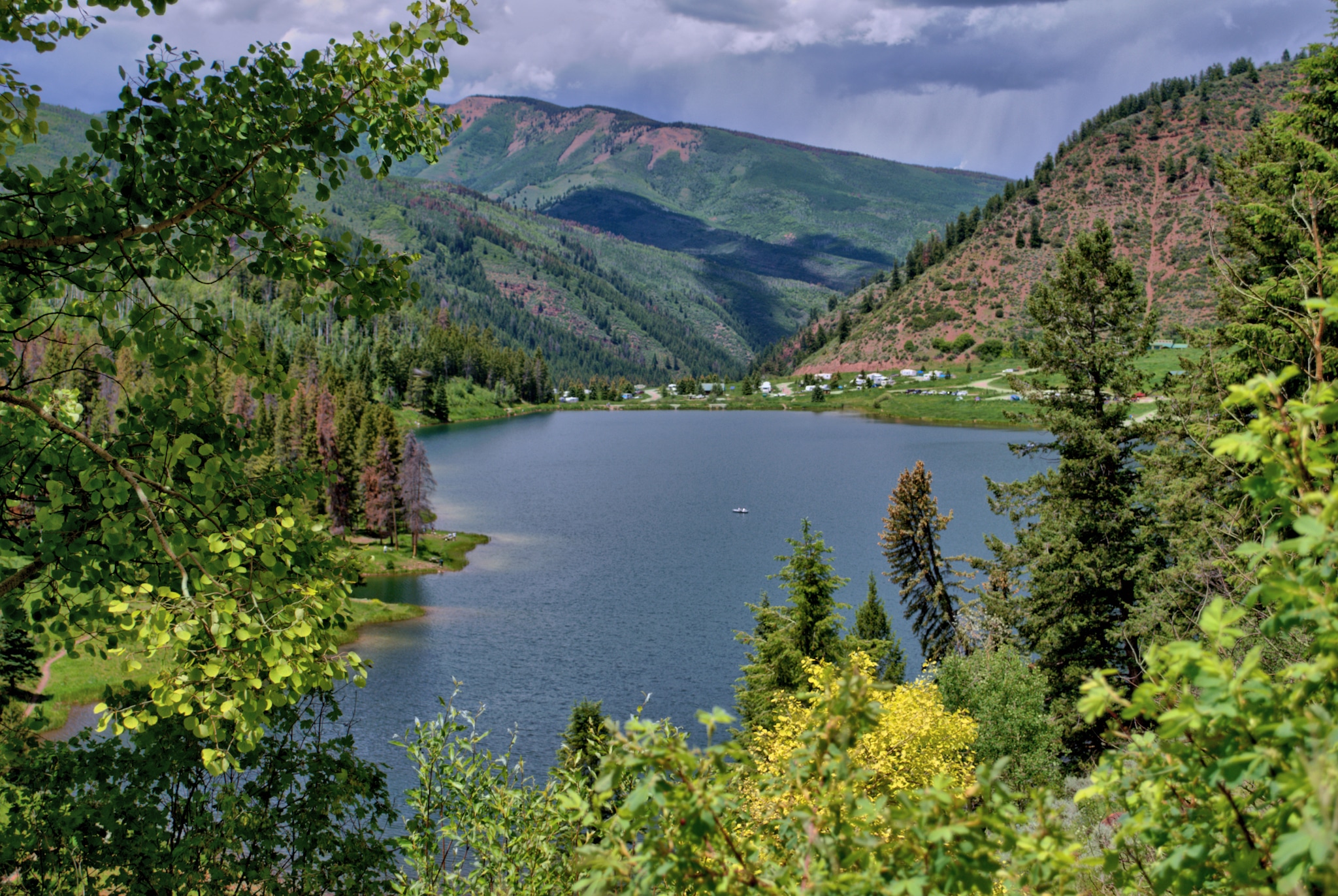 While Vail, Avon, and Edwards tend to get most of the regional focus because of their proximity to the world-class ski resorts of Vail and Beaver Creek, it's in Eagle that many prospective residents have found a good mix of affordability and access. Eagle is the county seat of Eagle County and sports a population of just over 7500 year-round residents.
Despite its smaller size, the population has grown nearly 16% since the 2010 census, a testament to its increasing popularity. It should be noted that with higher prices in Vail and Avon forcing people down the valley, it won't be long before Eagles' affordability begins to look like a thing of the past.
Situated on the banks of the Eagle River, Eagle has a relaxed mountain atmosphere, quick access to a regional airport with direct flights to many large American cities, and lies on the doorstep of nearly limitless outdoor activities. Area favorites include Eagle River Park, Sylvan Lake State Park, White River National Forest, and Glenwood Canyon.
An easy thirty-minute drive to the east on I-70 brings you to Vail, while a thirty-minute drive west on the interstate brings you to the hot springs in Glenwood.
Aspen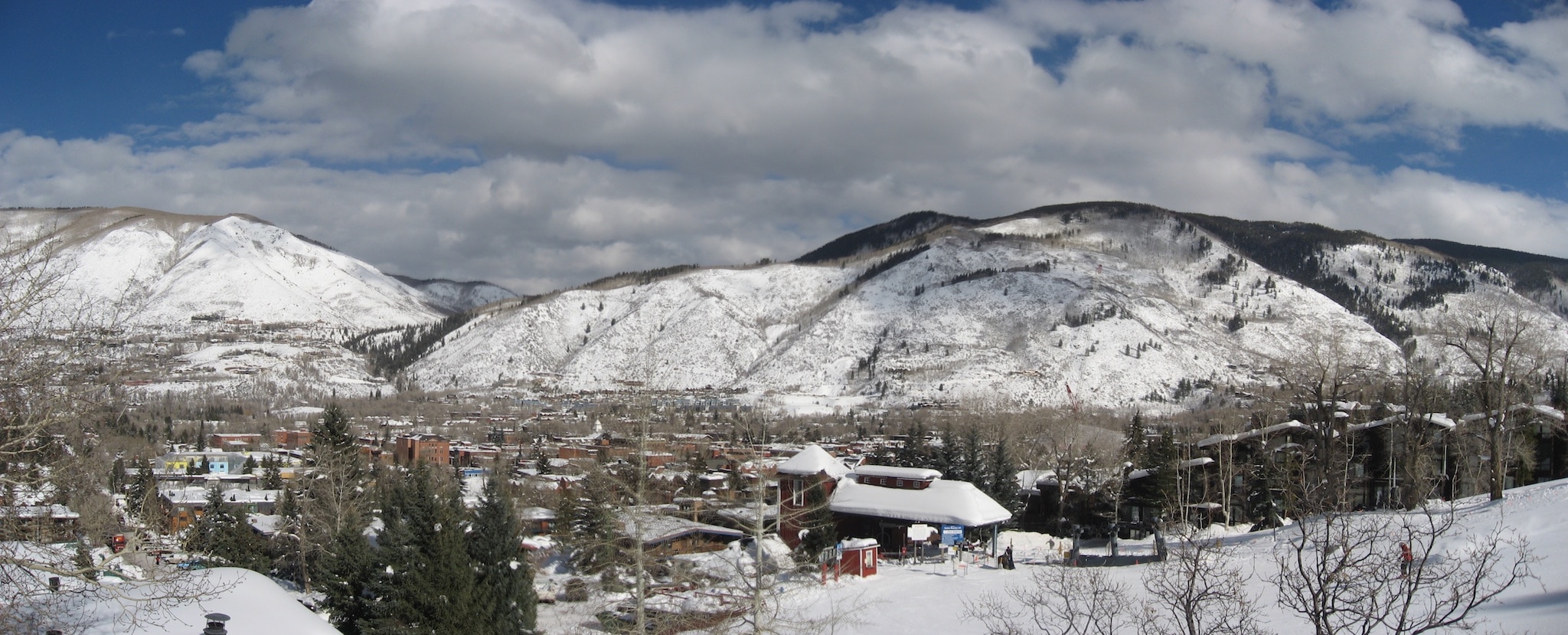 Continuing south on State Highway 82 across the Pitkin County Line brings you to Aspen, one of the state's premier mountain resort towns. Situated roughly 8,000 feet above sea level and famous for high-end restaurants, boutiques, and a prestigious calendar of events, "America's Canary City" is arguably one of the best places to live a truly lavish lifestyle.
Outside of the city, Aspen boasts an incredible amount of potential for outdoor adventure. Nearby, residents and visitors can easily access the endlessly photogenic Maroon Bells, four unique ski resorts, and an unforgettable drive over Independence Pass.
This likely goes without saying, but it's probably the most expensive town in the state for real estate, so if you're looking for (slightly) cheaper, head to other towns in the Roaring Fork Valley, such as the aforementioned Carbondale.
Gunnison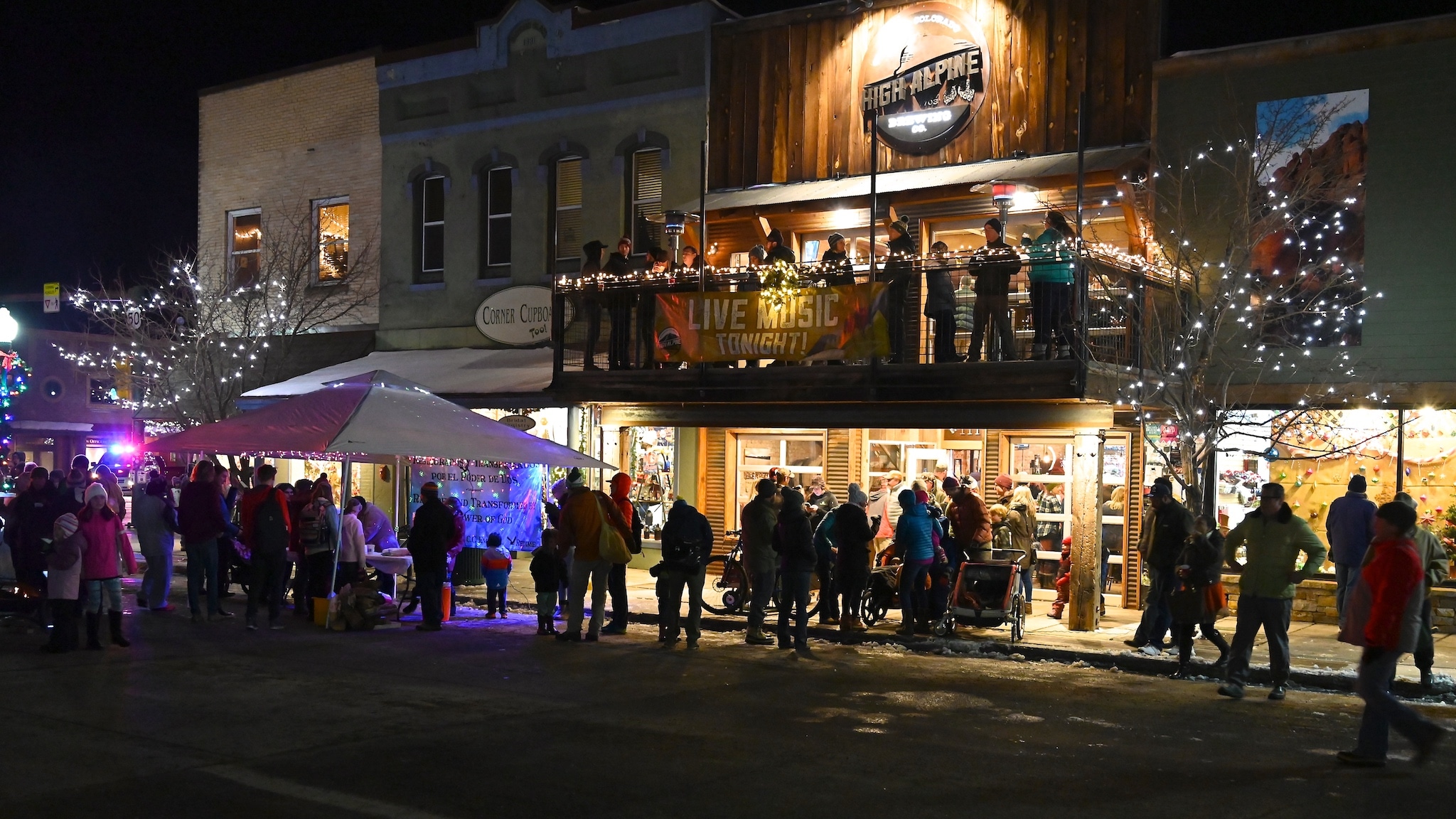 Home to Western Colorado State University and a population of about 6,500 residents, Gunnison is a small and diverse community with a shared love of the outdoors. With expansive views from the center of town, "Gunny" can be a paradise for any avid adventurer, whether it be rock climbing, mountain biking, fly fishing, Plein air painting, or anything in between.
Downhill from the snowiest town in Colorado, the Gunnison Valley is much more temperate than Crested Butte, making it easy to enjoy your winter while visiting one of the state's most celebrated ski destinations. But it's still a cold place to live so pack your parka. Best of all, Gunnison's cost of living was below the state average in 2020, although housing prices in the area continue to rise.
Estes Park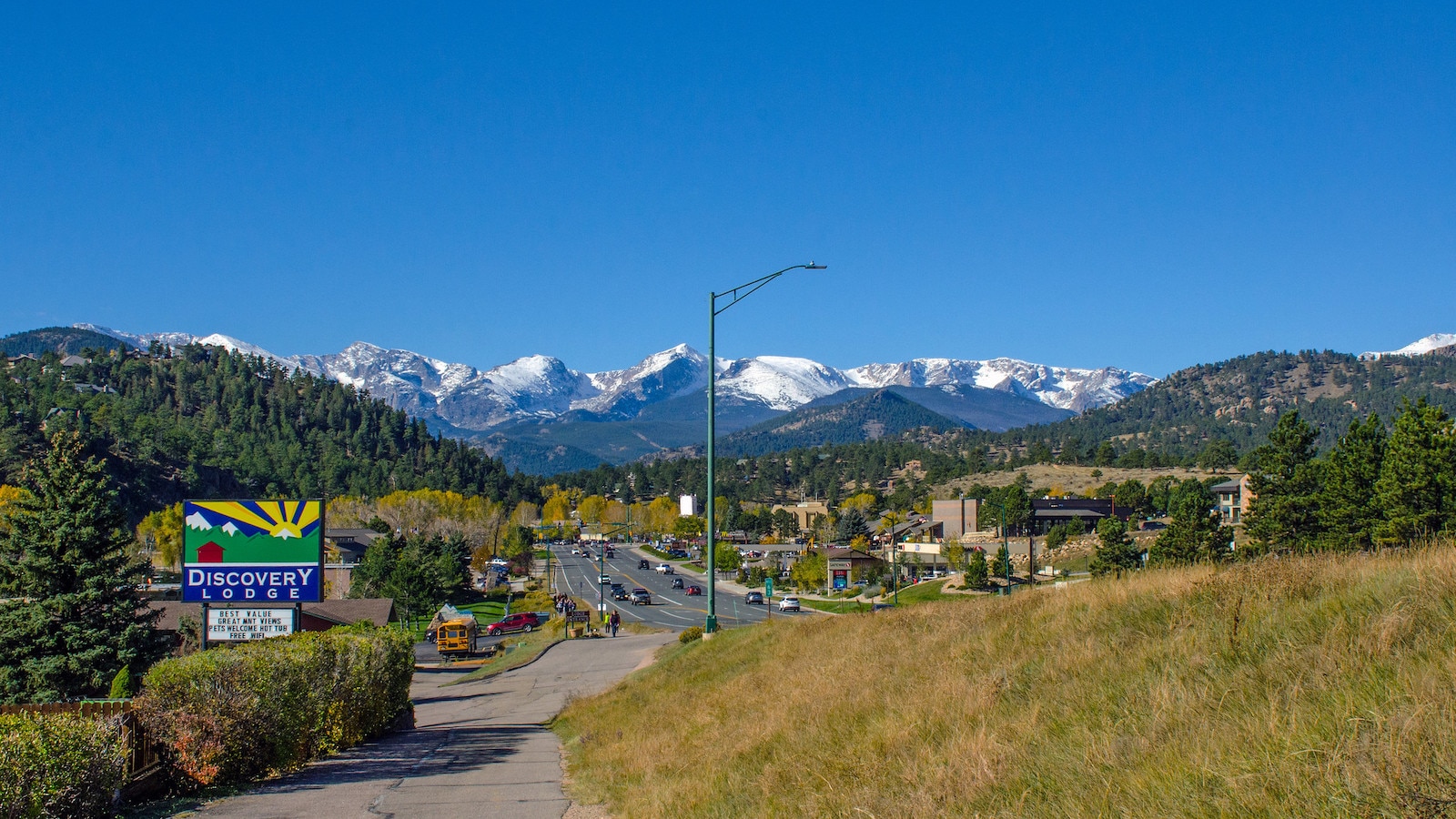 As the eastern portal to Rocky Mountain National Park, Estes Park is a bustling tourist destination with a population of about 6,000 people. Filled with elk, activities, restaurants, galleries, and accommodations, this dense Larimer County town attracts millions of visitors each year. Between elite rock climbing destinations, backcountry skiing, cycling, mountaineering, and hiking, it's easy to see why Estes Park is a mountain powerhouse.
And while Estes Park is a perfect place to fantasize about a purely Colorado lifestyle, rising living costs, limited amenities, and frequent wind storms may dissuade some prospective residents from calling it home. During the winter months, when tourism cools off, the town is noticeably emptier and can feel a bit isolated.
That isolation is perhaps best represented by the world-famous Stanley Hotel, which served as Stephen King's inspiration for his haunting seminal novel, The Shining. Perhaps predictably, the hotel offers ghost tours as well.
Salida
With roughly 6,000 people gathered near the Arkansas River, the city of Salida is an outdoor sports haven with a cool artistic feel. Held together by a strong sense of community, tradition, and history, Chaffee County's most populous town is a fantastic location for both families and single people.
At over 7,000 feet in elevation, Salida has been nicknamed "the Heart of the Rockies," with its town center surrounded by the towering peaks of the Sangre de Cristo, Mosquito, and Sawatch mountain ranges. 25 miles north, Buena Vista is another fantastic place to explore the mountains, hot springs, and other attractions of the Arkansas River Valley.
Breckenridge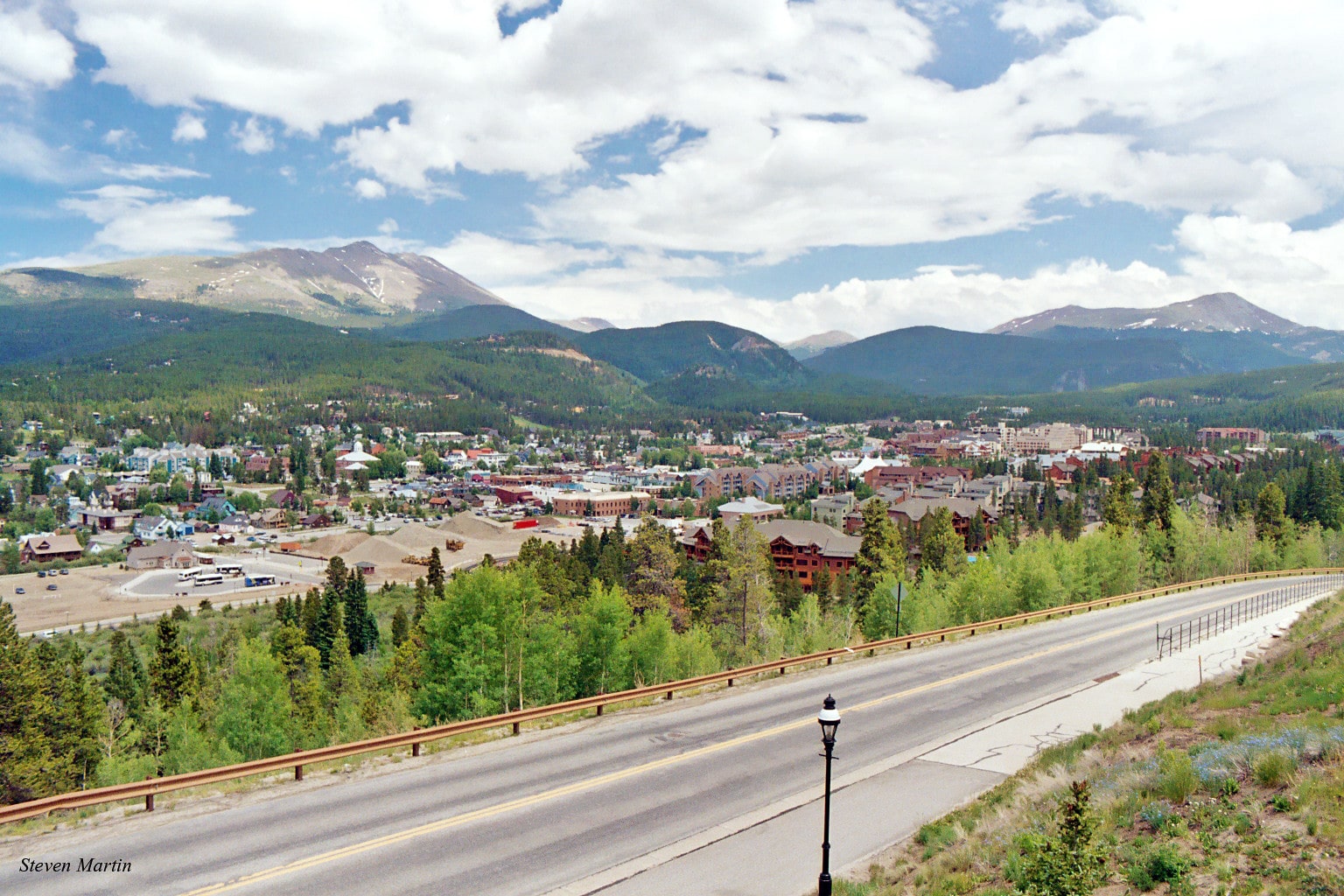 Despite only having a population of about 5,000 people, the town of Breckenridge is internationally recognized as a world-class skiing destination and an incredible place to spend time in Summit County. Family-friendly and full of opportunities, this picturesque settlement with a rich mining history is situated at 9,600′ above sea level and well connected to outdoor adventure.
Drawing tourists from around the globe, there is always something new to do, see, or try, in "Breck," whether that be live music, dog sledding, or even just a new beer on tap at a local brewery. With year-round fun to be found in the mountains around town, Coloradans can feel like they're on top of the world living in Breckenridge or the nearby towns in Summit Co.
Nearby towns to consider: All of the Summit towns are expensive, however, Breck takes the cake. So perhaps opt for Frisco, Dillon, or Silverthorne, which all surround the magnificent Lake Dillon. These places give you access to a bit more of the county quicker, as Breck tends to be tucked away about 20-30 minutes from these spots.
Granby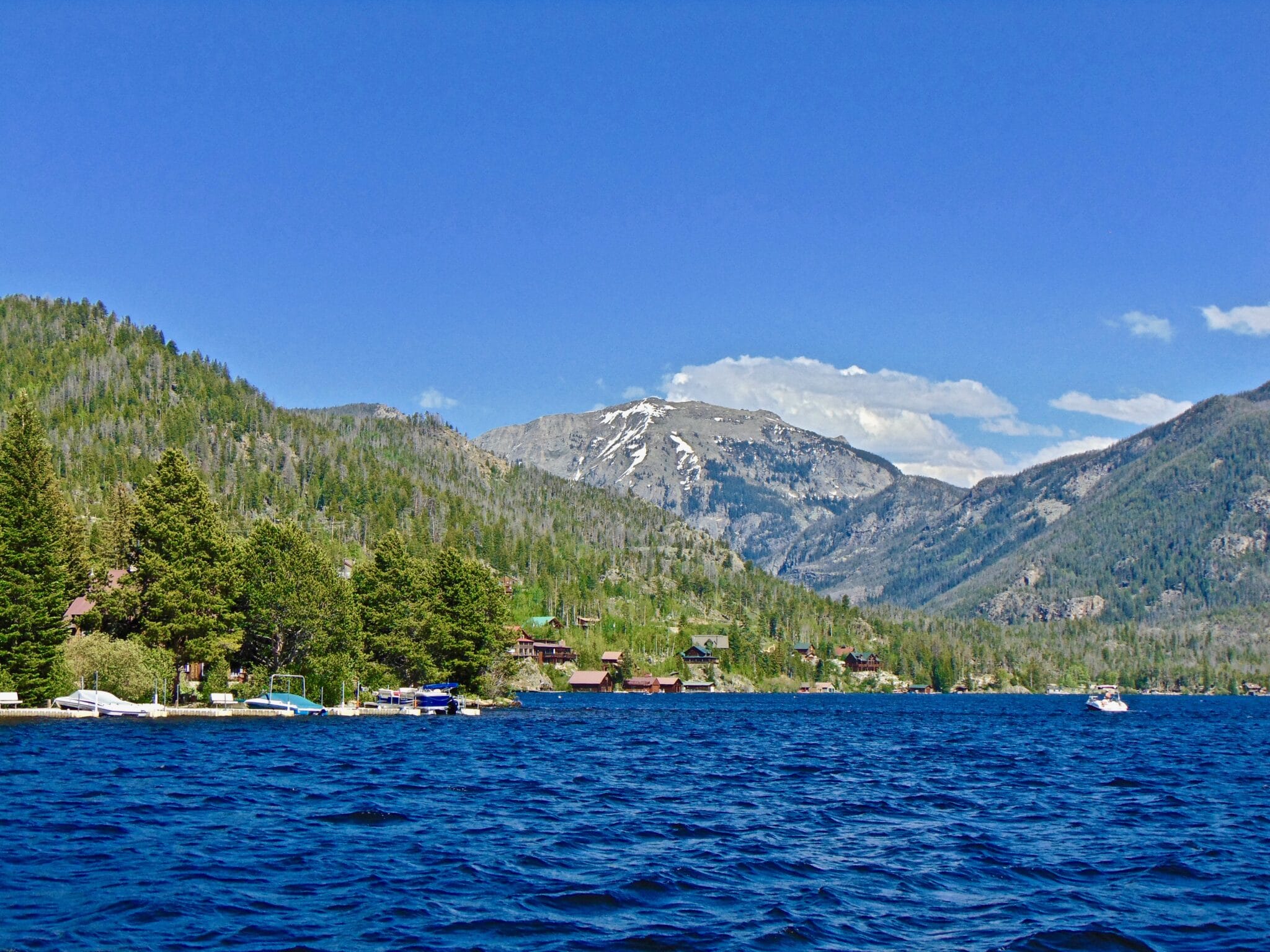 Located in stunning Grand County and only 25 minutes from the western portal of Rocky Mountain National Park, Granby is an often overlooked mountain town. Like many on this list, geography plays a big role in elevating Granby. The town is the county seat of Grand County, which lies only 20 minutes from the gorgeous lakeside town of Grand Lake, 15 minutes from Hot Sulphur Springs, and half an hour from Fraser and Winter Park.
While Granby is still very small, with a population of just over 2,000 permanent residents, the access to four seasons of outdoor fun sets it apart. If you enjoy skiing, the resorts of Winter Park and Ski Granby are close. If you enjoy hiking, the deep wilderness of the Indian Peaks and Rocky Mountain National Park are on your doorstep.
If you enjoy the water, a series of three connected alpine lakes offer a plethora of recreational opportunities. Outside of the main regional towns, Grand County still retains a distinctly rural atmosphere, so options for amenities may be limited. However, as long as Berthoud Pass is open, only a few hours separate Granby from metropolitan Denver.
Telluride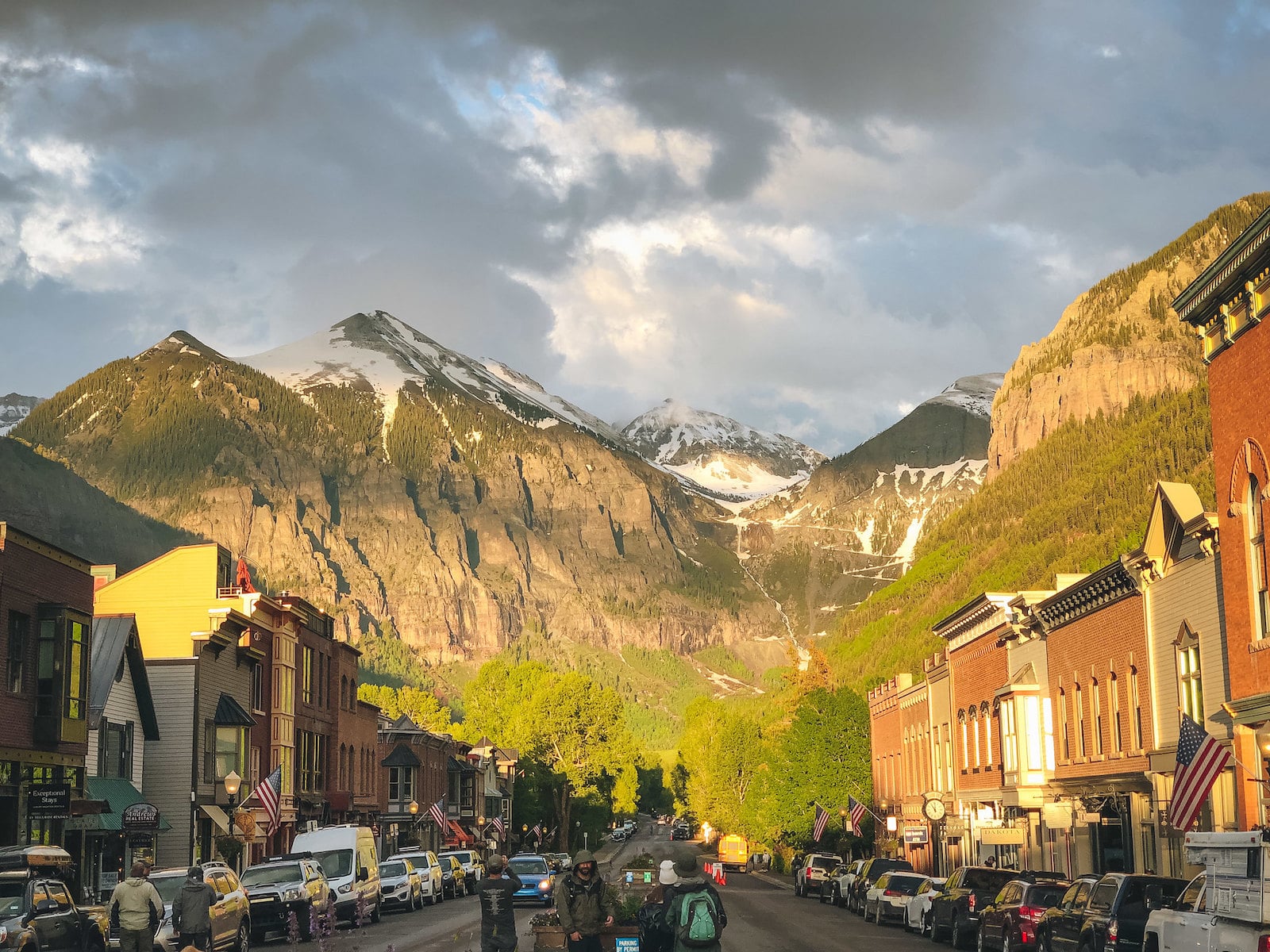 Set within a scenic box canyon in San Miguel County, Telluride is one of the state's most beautiful towns, completely surrounded by the picturesque San Juan Mountains. And while it is not the cheapest place to live in the state's southwest, Telluride's world-class skiing, vibrant food scene, and year-round festivals certainly make it a truly desirable place to call home.
With roughly 2,000 local residents, the town is small, but growth options are limited by the surrounding terrain. This has, unfortunately, created a highly competitive housing market within Telluride's close-knit community. Those lucky enough to live here, however, can enjoy Victorian architecture, numerous live event venues, and easy access to large networks of hiking and mountain biking trails.
Pagosa Springs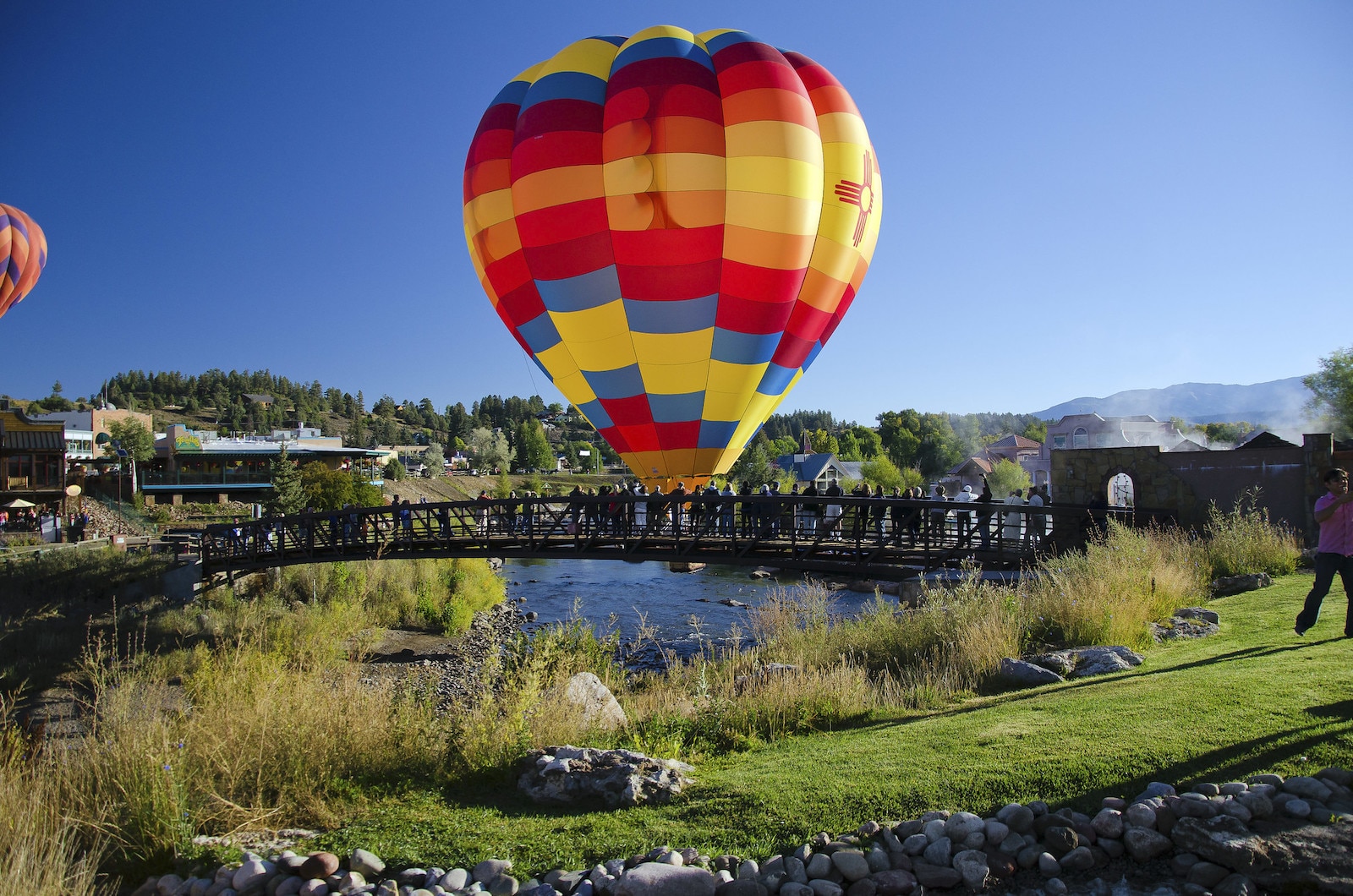 The town of Pagosa Springs in Southwest Colorado is a breathtaking destination to live above 7,000 feet in elevation. Lying along the fisherman-friendly San Juan River, the area is largely known for its many geothermal pools and interesting geological features. For snow chasers, although small, the local ski hill of Wolf Creek collects the most snow of any ski location in Colorado and pulls in an average of 430 inches each winter.
About 30 miles north of New Mexico, Archuleta County's largest community is temperate year-round while still experiencing four distinct seasons. For families, retirees, and anyone looking to relax into a remote Rocky Mountain life, Pagosa's "healing waters" are easy for everyone to enjoy once you get over the smell of sulfur.
Idaho Springs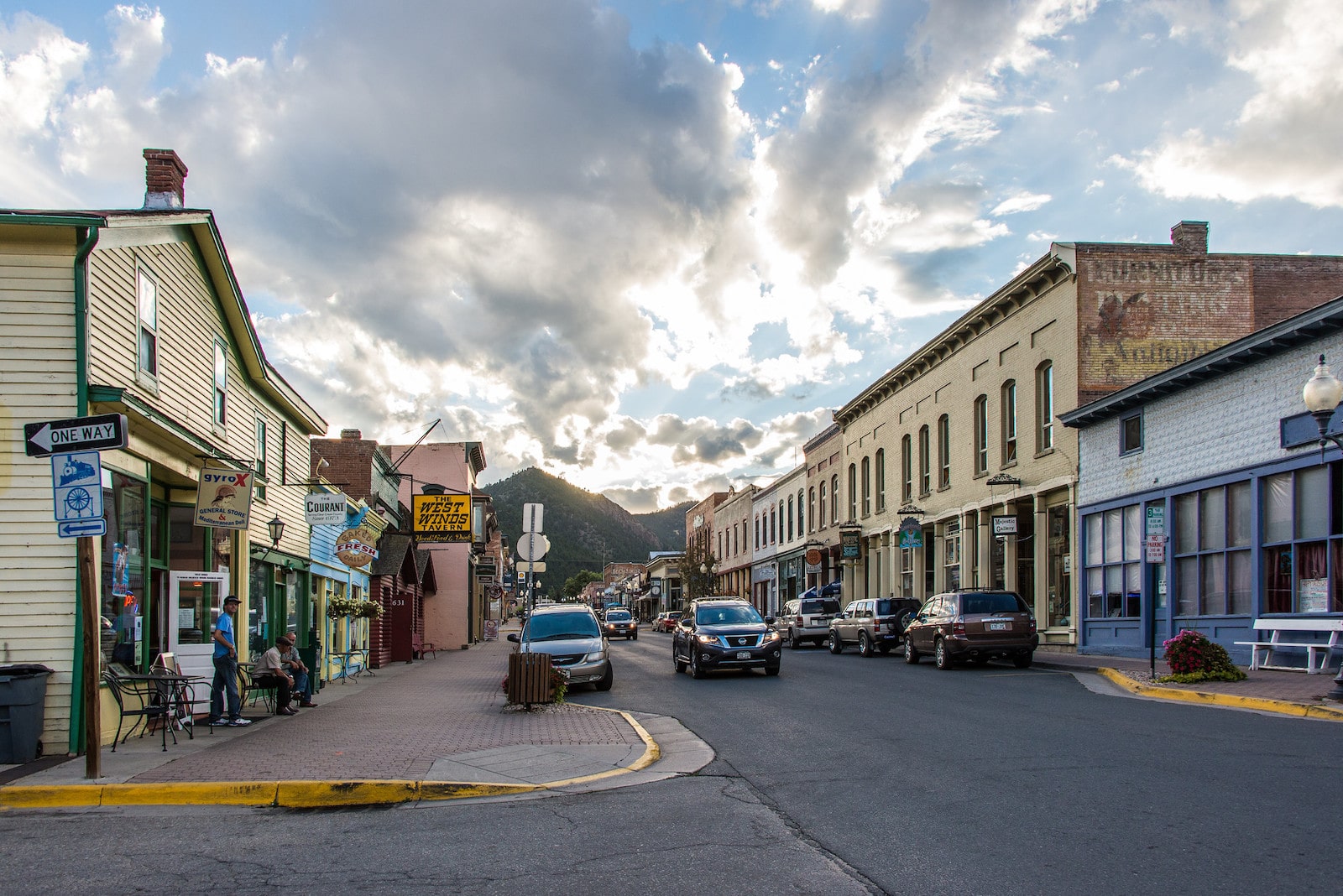 Located about halfway between Denver and Summit County on Interstate-70, Idaho Springs (IS) is a quaint little town with a lot to offer, including culture, history, and easy outdoor access. The mining and ghost history is profound here and there are plenty of tours that take you deep into the mines, or focus on the Tommyknockers, a ghost story popular enough to be featured in an episode of  Ghost Hunters.
The downtown has experienced a recent revival filled with breweries, delicious cuisine, and cafes. For the gambling inclined, the casino towns of Black Hawk and Central City are only half an hour away.
As far as outdoor access is concerned, Idaho Springs is close to several superb recreational opportunities. To the south, the highest paved road in Colorado takes you up to the shoulder of 14,265-foot Mt. Evans (the road closes in the winter). Both above and below Idaho Springs sections of Clear Creek offer Class 3-5 rapids for rafting.
The ski resorts of Loveland, Winter Park, and A-Basin are all within an hour, plus IS has its own local hill 30 minutes away called Echo Mountain Resort, where you can ski under the lights. A quick drive up Fall River Road west of town leads to St. Marys Glacier, a semi-permanent snowfield where it is not uncommon to see backcountry skiers well into August.
A little further west brings you to the Georgetown area where a narrow-gauge railroad exists. Additionally, if you've ever wanted to try ice driving, the opportunity exists once Georgetown Lake freezes over, as does ice fishing.
Ouray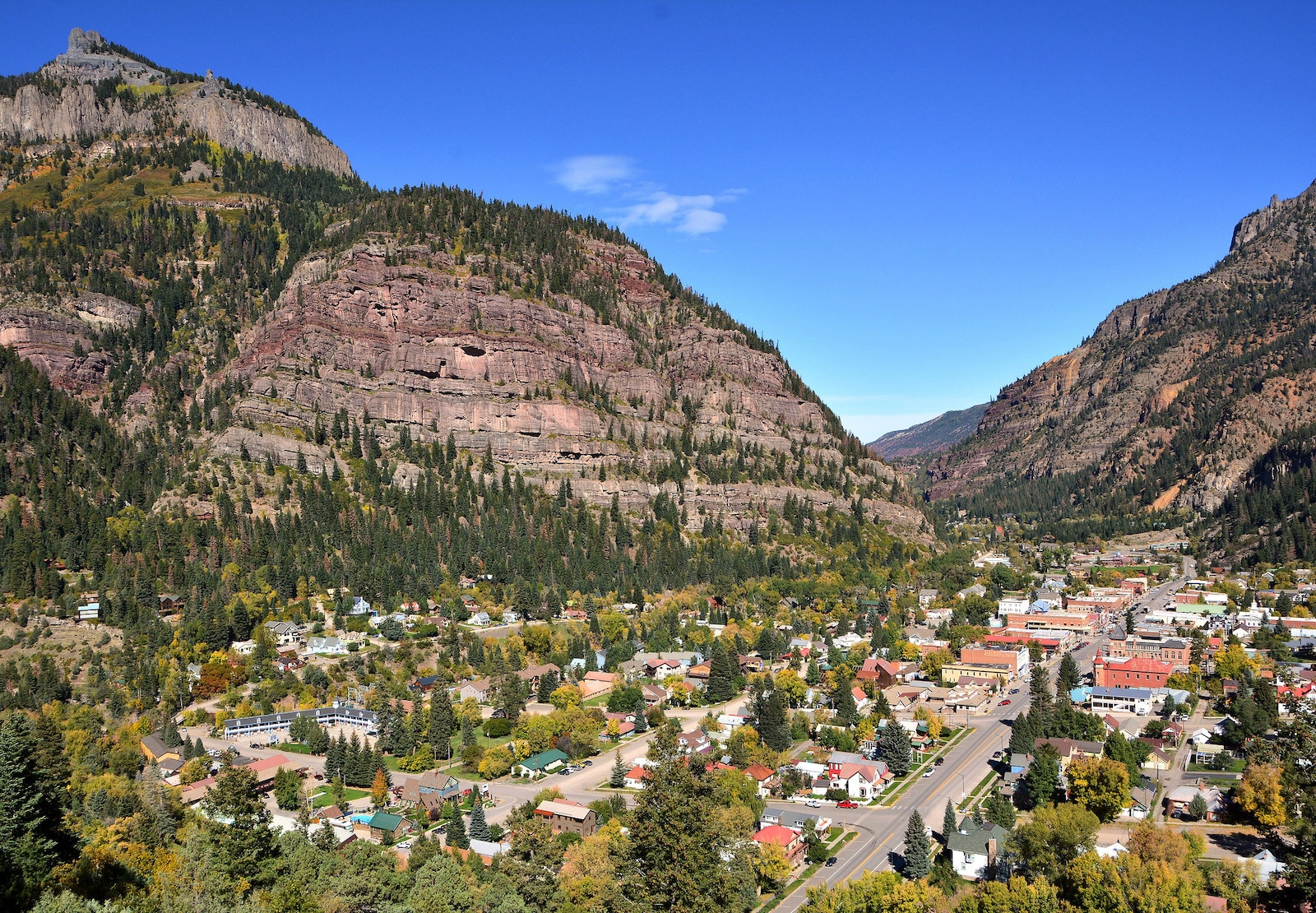 Finally, the small and growing town of Ouray is one of Colorado's most picturesque alpine communities. Encapsulated by the dramatically scenic San Juan Mountains, Ouray County's namesake is nicknamed the "Switzerland of America," and is the northern terminus of the famed "Million Dollar Highway."
Home of North America's largest ice climbing festival, numerous hot springs, and countless hiking trails, there is something for every outdoor lover in Ouray. And unlike many resort-adjacent towns throughout the state, here, visitors and residents can enjoy a relaxed, down-to-earth, and community-centric atmosphere.
Nearby town to consider: Also boasting its own hot springs, Ridgway is only 10 miles north on Highway 550. It has a similar population of around 1,000 residents but puts you 15 minutes closer to Telluride, and the commercial franchises (McDonald's, Walmart, etc) of Montrose and Delta.
Whether for a season or a lifetime, Colorado is undoubtedly one of the favorite places to call home in the country. Before you get here, remember this is an arid climate, and most of the precipitation comes in the form of snow, ice, and hail.
Most importantly, whether you're living in the Colorado Mountains or just hanging out in Downtown Denver, always keep the elevation in mind when exercising or drinking alcohol, and remember to stay hydrated.