The Byers Peak Wilderness can be found by the Arapaho National Forest and has been under the supervision of the U.S. Forest Service since its designation as a Wilderness Area in 1993. The wilderness area was named after Byers Peak, the highest point in the wilderness area.
Containing only 8,800 acres, the wilderness area can be considered small compared to the large land areas of other Colorado wilderness areas. However, what the Byers Peak Wilderness lacks in land area, it definitely makes up for in stunning views.
Activities
The Byers Peak Wilderness's greatest strength is no doubt its namesake peak. The Byers Peak rises up to 12,000 feet, and its height allows hikers to enjoy the stunning views at the top. It's no surprise that this wilderness has a very popular hiking trail, conveniently named the Byers Peak trail. The trail is about 1.8 miles and is rated as difficult by hikers.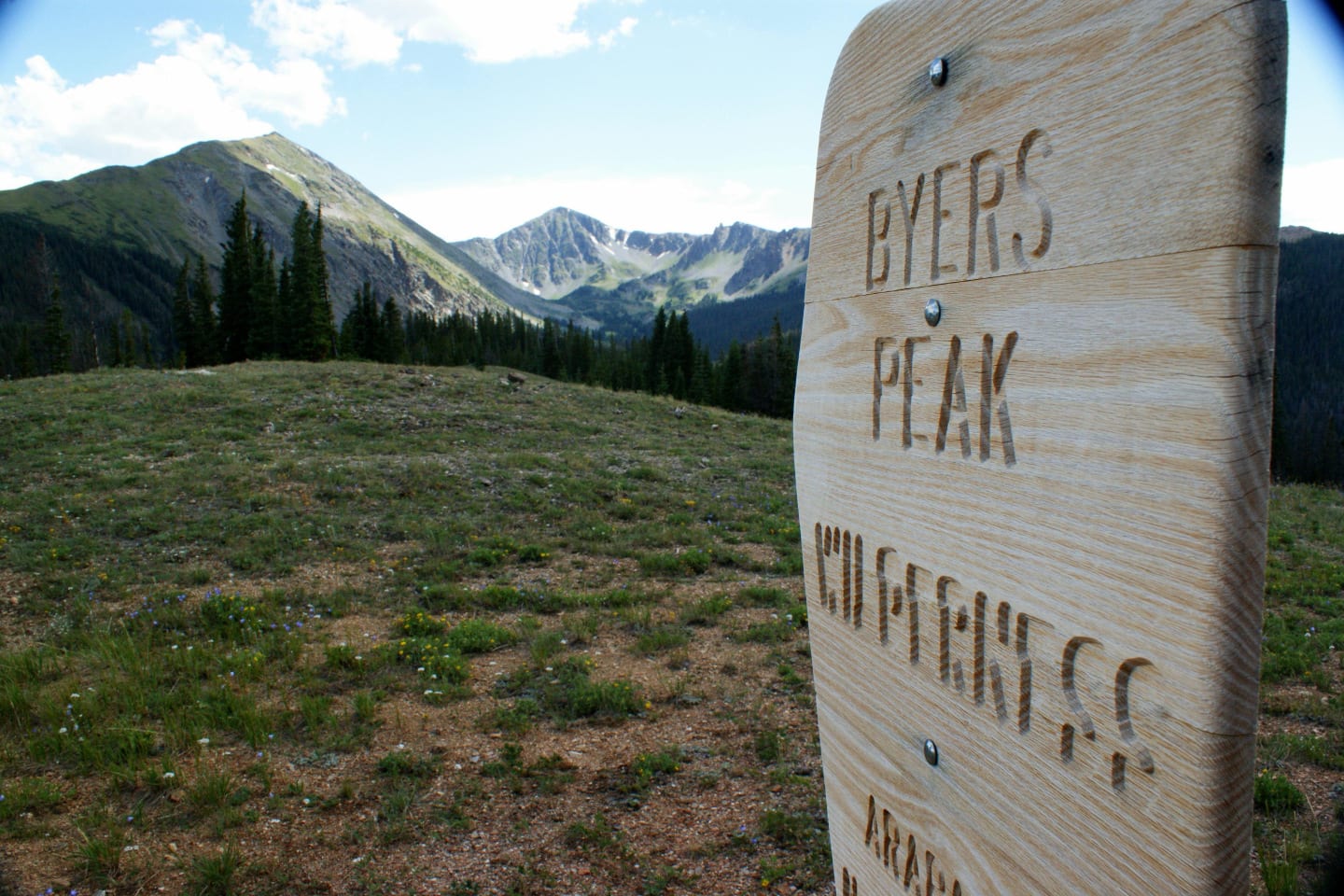 Despite this, hikers have praised the trail for being well-maintained and having amazing views at the summit. In addition to the Byers Peak trail, the wilderness also features several small lakes that visitors may use for fishing. The U.S. Forest Services only warns that getting to those locations may involve strenuous hiking.
Getting There
The easiest access point into the Byers Peak Wilderness is via the Byers Peak Trailhead. Visitors may depart from Fraser onto Country Road 72, turning left onto Country Road 73. Upon seeing the Byers Peak sign, take a sharp right and follow the road until they reach the Byers Peak Trailhead parking area.
Details
Nearby Towns:
Phone: 970-887-4100
Season: Year-round
Established: 1993
Management: USFS
Website: fs.usda.gov/…