Nestled in the San Luis Valley near the impressive Great Sand Dunes National Park, Alamosa is also close-by to four great hot springs. Listed in order of proximity to downtown, the following list includes day-use pools, full-service spas, and even a clothing-optional primitive resort.
Although there may be more geothermal activity in other parts of the state, Alamosa's central location and easy access to the popular sand dunes make it a great destination for a relaxing soak.
Here are the hot springs near Alamosa, CO, in order of proximity:
Splashland Hot Springs (2 miles)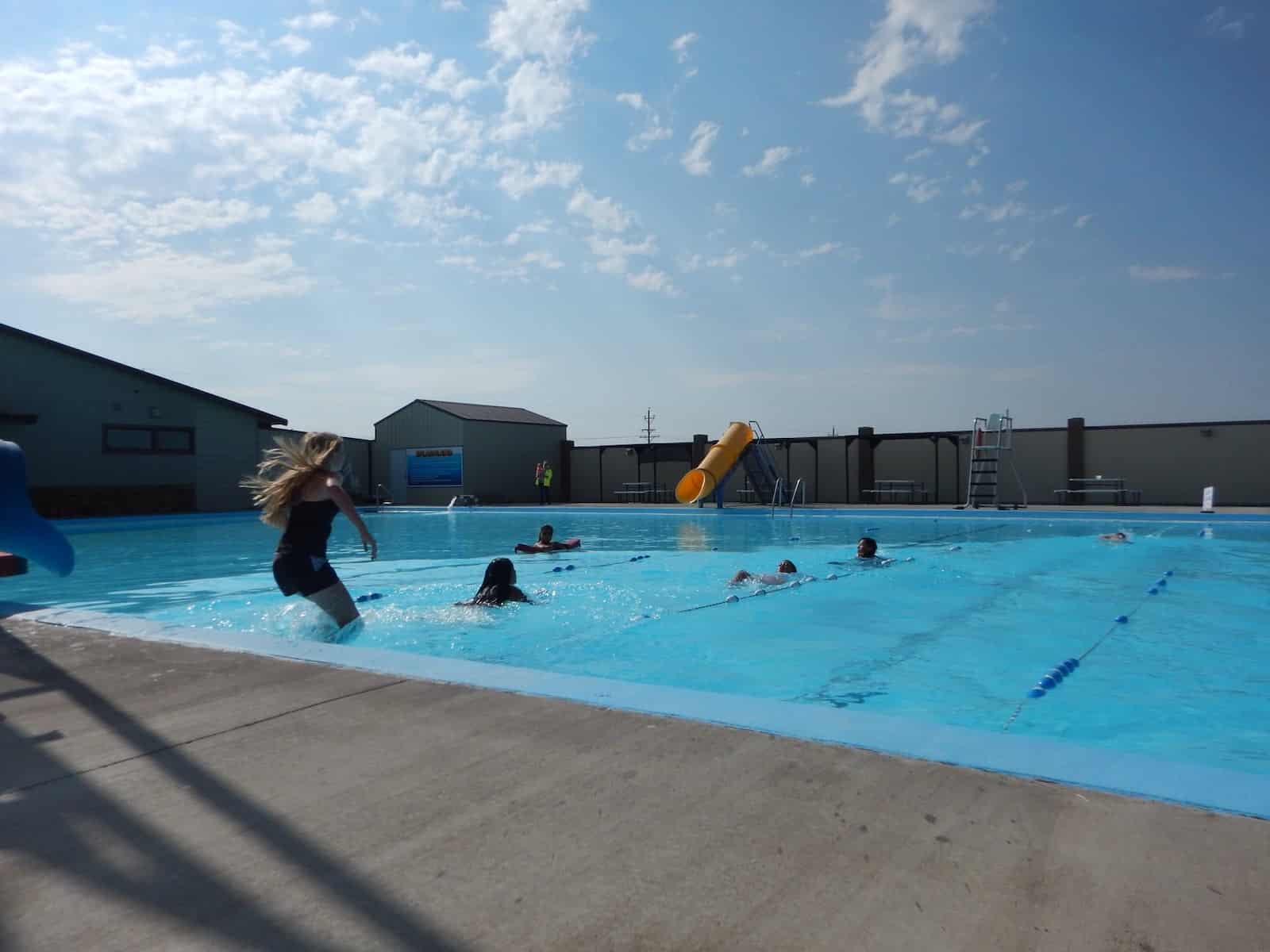 Located just outside of downtown Alamosa, Splashland is the closest hot spring pool to town. A favorite among locals, the pool is open seasonally from late spring to early fall, and it's the perfect spot for swimming parties, swimming laps, or simply enjoying a nice soak in the geothermally heated water.
Splashland is home to one large pool with a few different water slides. Depending on the time of year, temperatures in the water hover between 88-96° F, making it perfect for swimming or relaxing. In addition to the pool, the facility features a newly renovated concession stand. While visiting, consider trying out swimming lessons or water aerobics classes.
Sand Dunes Recreation (24 miles)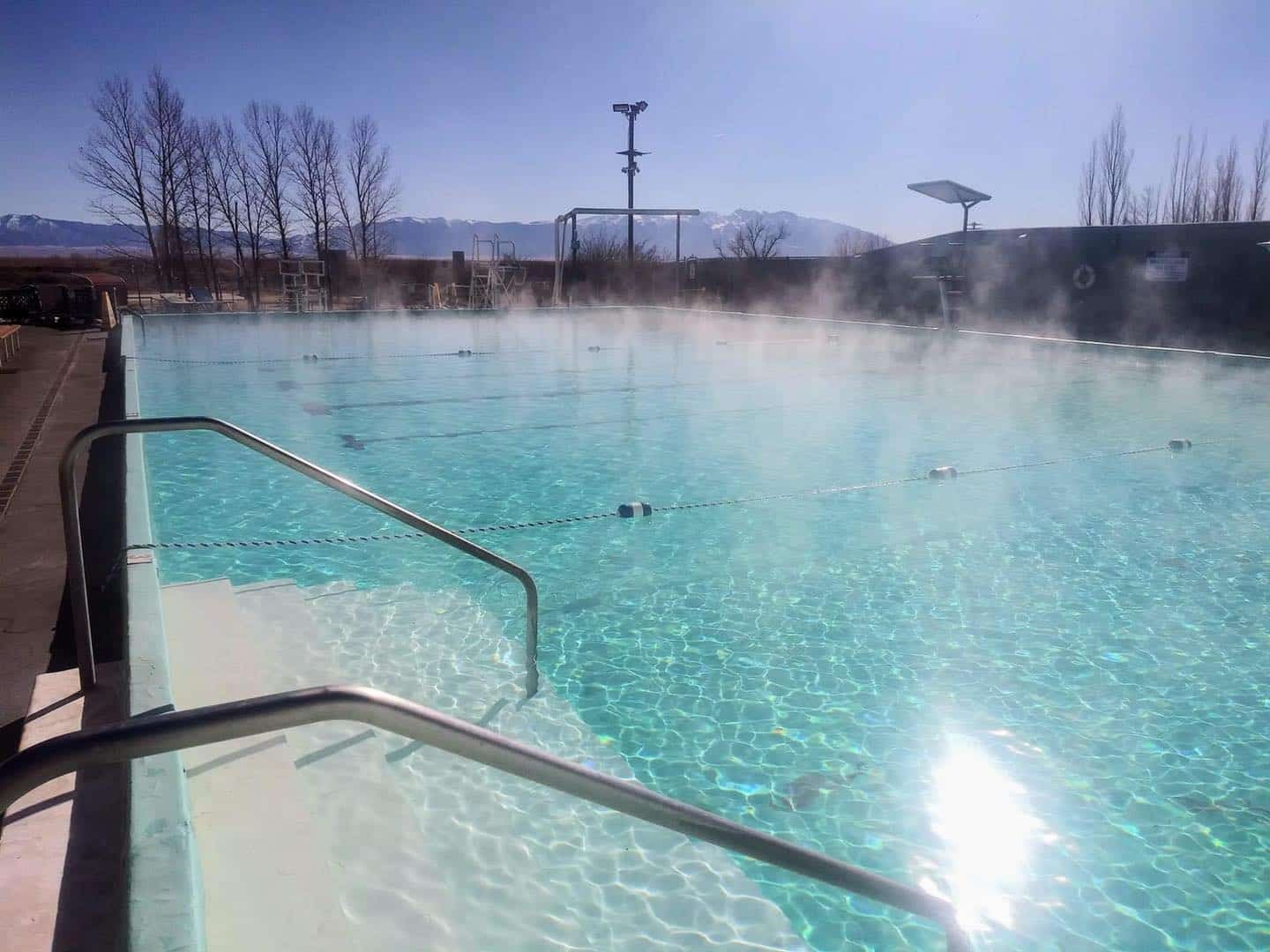 For another option, head north of town to Sand Dunes Recreation near Hooper. A larger resort, this one has multiple pools, an on-site restaurant, and a few choices for overnight stays.
As expected, the highlight of the resort is its hot spring pools. The 50 x 100 foot Family Pool is maintained at 98° F year-round. For a warmer option, try out the therapy pool, which can hold about 25 people and sits between 105-107° F. Visitors 21 and up should be sure to stop by The Greenhouse, an adults-only area with a sauna, 4 more pools, gardens, and even a wine & beer bar.
Additionally, the facility offers picnic areas, volleyball and basketball courts, and a 24-foot water slide. For food, try the Mile Deep Grille near the Family Pool or buy some snacks at the on-site gift shop. Accommodations at Sand Dunes Recreation include 4 cabins and a campground with RV sites and tent sites. Laundry and showers are available 24-7 at the shower house.
Joyful Journey Hot Springs (49 miles)
Situated north of Alamosa and the Great Sand Dunes near Moffat, Joyful Journey is a relaxing resort and spa with fantastic views and great amenities including mineral pools and a full-service spa. For soaking, the resort offers three primary pools to choose from.
The Cool Pool is maintained at 98° F, making it perfect for those with lower heat tolerance. The Tower Pool sits at 104° F, and the View Pool at 108° F has stunning views of the nearby Sangre de Cristo mountains. In addition to the three main places to soak, there are also two jacuzzi hot tubs. For a more private soaking experience, consider booking a 90-minute private reservation at one of the resort's indoor soaking pools.
Before visiting, call ahead to book a session with one of the resort's massage therapists. A wide variety of treatments are available to choose from, including deep tissue massage, reflexology, and a number of different scrubs and add-ons. After enjoying a soak or a massage, take part in a guided yoga class.
Visitors can choose from a wide variety of accommodations. Tent and RV camping with hookups is available. For a more memorable experience, camp in a furnished yurt or tipi. Finally, book a room at The Lodge for a more comfortable stay that includes a private bathroom and an expansive outdoor deck.
All overnight guests receive complimentary access to the pools as well as daily breakfast and dinner.
Valley View Hot Springs (57 miles)
Owned and operated by the Orient Land Trust nonprofit organization, Valley View Hot Springs is a clothing-optional resort featuring a number of man-made and primitive hot spring pools. Open almost year-round, this resort makes the perfect relaxing retreat.
In total, Valley View offers seven pools and ponds. The swimming pool is located close to the parking lot and kept between 85-90° F. Nearby are the smaller Hot Pools, which sit between 104-106°F. Four natural hot spring ponds are situated along a dirt trail in a nearby forest. Like Joyful Journey, a wide variety of massage and bodywork treatments are available.
For lodging, visitors can choose to camp or stay in a variety of rustic cabins and houses. At the campground, 24 tent sites and 22 car sites are available, but there are no hookups. Five cabins can be rented, and lodging is also available in the Sunset House and Oak House communal lodge. None of the options feature private bathrooms, but shared bathrooms with showers are located nearby.
From family-friendly recreation centers to remote, primitive resorts, these have been the best hot springs in the Alamosa/Great Sand Dunes area. Have a great visit to the San Luis Valley!