Without a doubt, easing into some natural hot springs after a long day of hiking or fishing is one of the best feelings in the world. For thousands of years, people around the world have been seeking out hot springs to relax, relieve pain, and get a better night's rest.
Luckily, if you live in the Rockies, you won't have to search far and wide to experience the benefits of natural hot springs. While many Colorado hot spring destinations offer luxurious and pricey lodging options, there are phenomenal Colorado-based options where you can camp nearby or even on-site.
Today, we're highlighting the dozen best places to camp and enjoy all the natural hot springs you can handle in Colorado. The destinations on this list are separated into two categories: resorts and primitive camping. While resorts usually hire staff to keep campsites clean, it's important to note how important maintaining a trash-free campsite is no matter where you're camping.
Colorado has experienced a remarkable amount of growth over the past decade, and it's up to us to pack out our trash in order to preserve the natural beauty of the state.
Hot Springs Resorts that offer Camping On-Site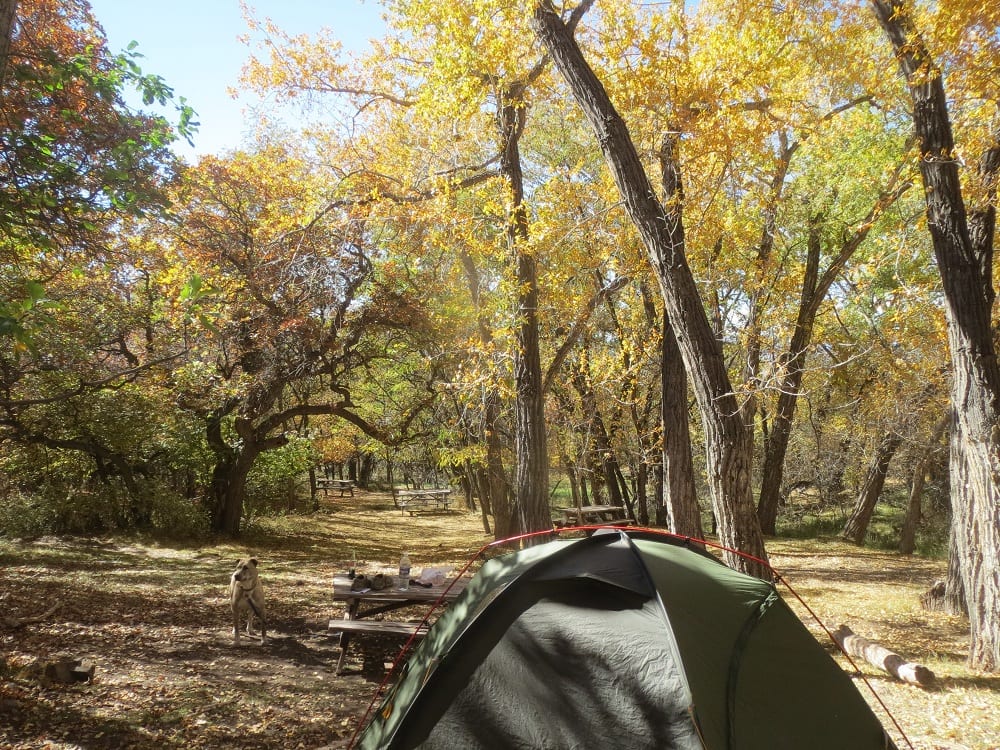 Lodging is usually available nearby to most amazing hot springs. There are many hot springs with lodging on-site. And many of these even provide campgrounds in addition to their hotel or cabin accommodations.
Campers pay a fee to camp, which can include overnight hot springs access at select resorts. Camping at hot springs is a fantastic way to save money and soak in a lot of hot springs on your road trip.
Here are the Colorado hot springs with camping, in no particular order:
Orvis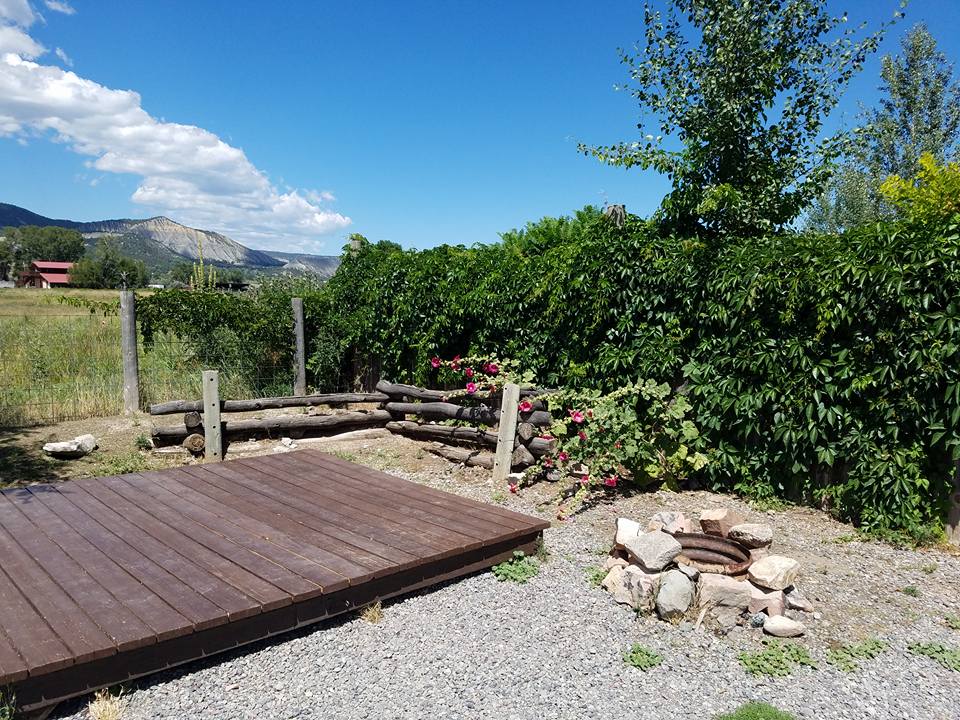 Just off of Highway 550 north of Ouray sits the picturesque Orvis Hot Springs Resort. Orvis boasts some of the best 360-degree mountain scenery western Colorado has to offer, which can be viewed while reclining in the resort's mineral ponds.
Long before Orvis became a resort and America a nation, a band of Ute Native Americans called the Tabeguache frequented these warm, mineral-rich waters.
The resort claims its mineral pools can treat arthritis and eczema. Orvis allows on-site camping for a fee that includes 24-hour access to the springs, though quiet hours go into effect after 10 pm. Camping spots are limited and tend to fill up fast. You can also rent out a lodge room, which shares a community kitchen.
1585 County Rd #3, Ridgway, CO 81432 | 970-626-5324
Valley View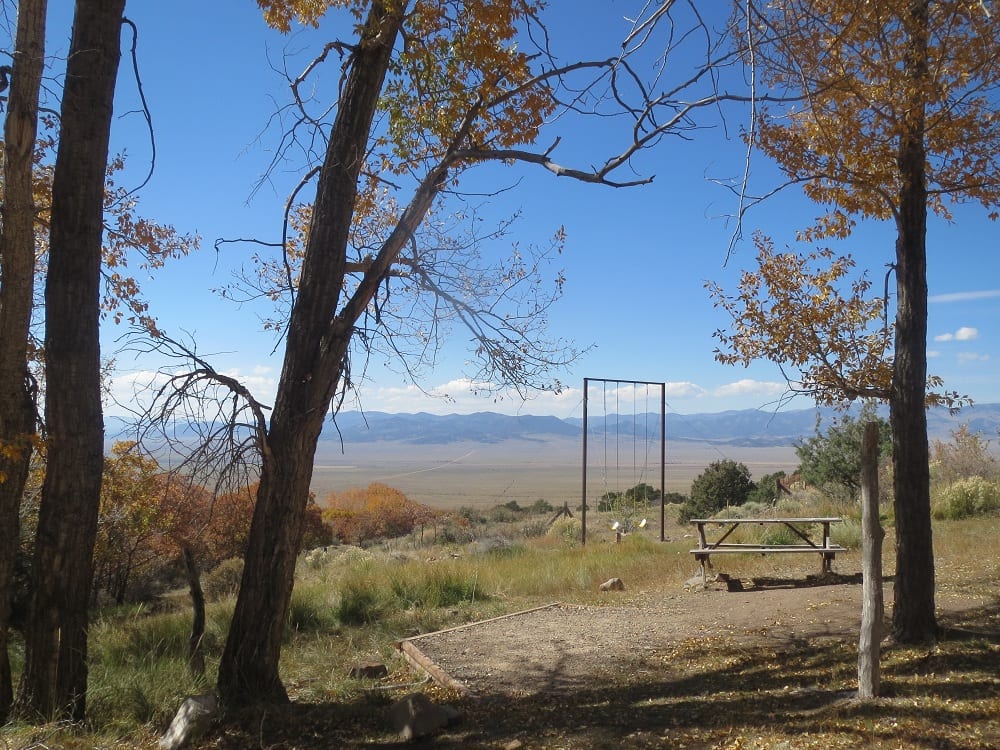 The Valley View Hot Springs isn't easy to get to, making them exclusive and appealing. Located east of Highway 285 and CO-17, Valley View offers access to relaxing springs as well as a gateway to southern Colorado's diverse bird, bat, and plant habitats.
Wilderness trails lead to a series of peaceful soaking pools tucked under the majestic Cottonwood Peak. There are both camping and cabins for rent.
Tent and RV camping are available for a fee near the springs on a first-come-first-serve basis, but Valley View Recommends making reservations in advance. Campers have access to the hot springs pools 24 hours per day. Tent camps are in a beautiful forest, while RV campsites have hookups overlooking the San Luis Valley.
The resort is focused on celebrating and protecting nature, as well as highlighting a rich part of southern Colorado's cultural ranching history that often gets overlooked.
64393 County Road GG, Moffat, CO 81143 | 719-256-4315
Cottonwood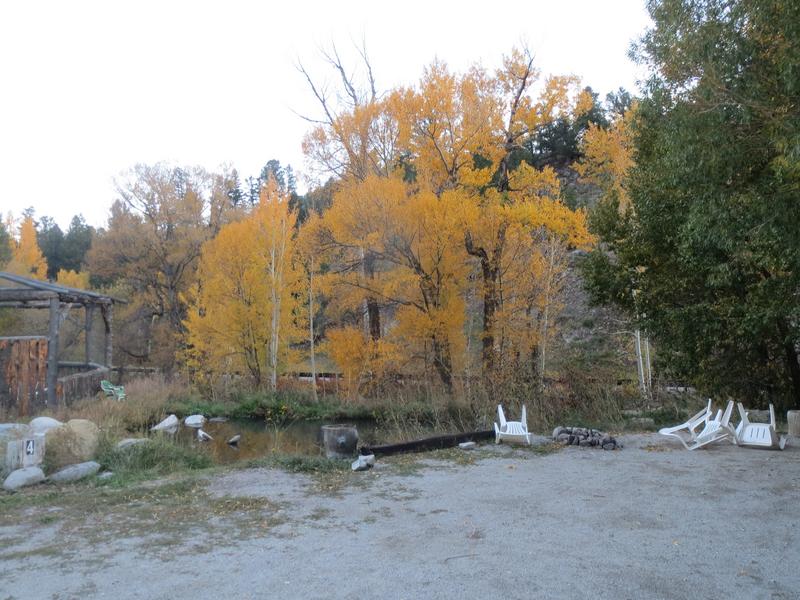 Cottonwood Hot Springs sits just west of Buena Vista on Co Rd 306. Immersed in an inviting mountain setting, Cottonwood offers multiple soaking pools, a dry sauna, and a welcome respite from busy city living if you're coming from a place like Denver. While the mountains that surround this resort are worth your time exploring, the city of Buena Vista is a place you shouldn't skip.
Between the city's Whitewater River Park, historical museums, and restaurants, there's plenty to see and do. Cottonwood offers tent and RV camping sites, with fees that include entry to the soaking pools that are open from 7 am to midnight. However, guests are usually welcome to use the hot springs overnight as long as they aren't being cleaned.
There are also traditional motel rooms and rustic cabins for rent that each has a private hot springs pool.
18999 Co Rd 306, Buena Vista, CO 81211 | 719-395-6434
Strawberry Park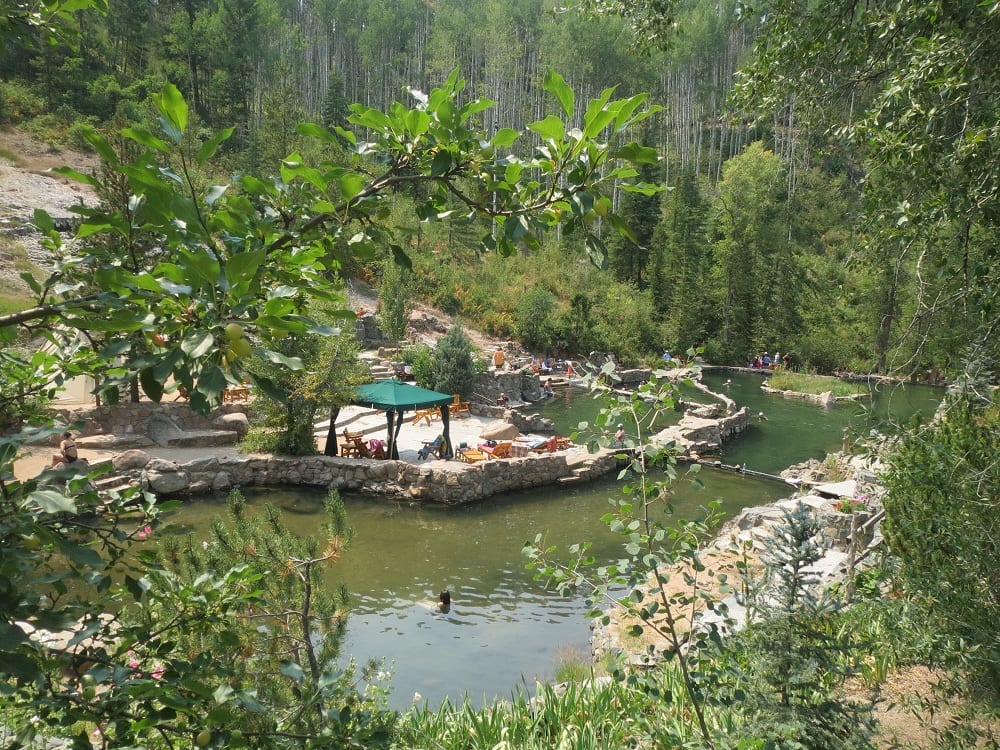 On CO Rd 36 north of the quaint town and ski resort of Steamboat Springs lies some of Colorado's most invigorating and scenic hot springs. Over the years, Strawberry Park has built a reputation for offering some of the most scenic, best natural springs in the country. Luckily, Coloradans don't need to travel far to get there.
The tent sites Strawberry Park offers are just 100-300 yards away from the soaking pools. RVs and campfires are prohibited. Camping admission grants you access to the springs, which are open until midnight on weekend nights. There are also tiny cabins and unique tiny vacation rentals like a stagecoach.
44200 Co Rd 36, Steamboat Springs, CO 80487 | 970-879-0342
Sand Dunes Pool
Located on CO RD 17 north of Alamosa, the Sand Dunes Pool will provide a stress-busting soak if you've spent a long day hiking along the dry dunes. Tent and RV camping are offered on-site. There are 10 RV sites with electric and water hookups and 10 dry sites. The resort's already modest camping fee comes with a hefty 50% discount on daily soaking pool rates.
While some of the hot springs options listed here are ideal for singles and couples looking to get away, the Sand Dunes Pool is a great way to go if you're traveling with kids on a road trip. It's safe, fun, and located just minutes away from the dunes, an incredibly scenic destination that'll entertain your family for hours.
For lodging, they also offer the Hooper Hacienda, which has 4 bedrooms, sleeping 10, and 3 cabins for rent.
1991 Co Rd 63, Hooper, CO 81136 | 719-378-2807
Dakota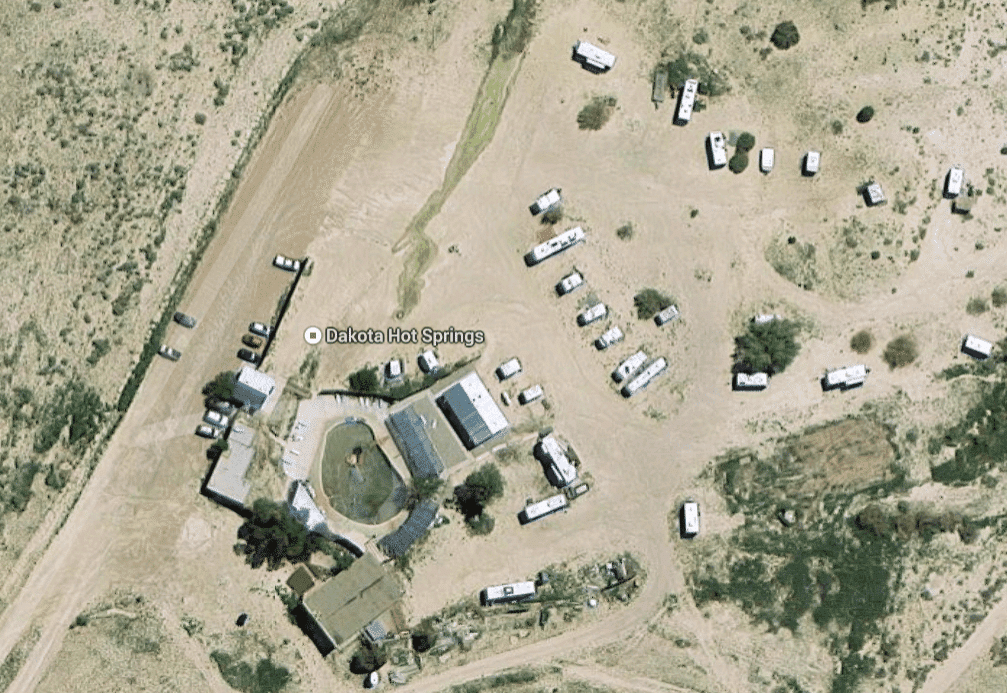 The Dakota Hot Springs is located on Highway 50 near the town of Florence and the Arkansas River. Its home of the Arkansas River Valley brings warmer than average temperatures that are ideal for winter soaking. Flanked by the Sangre De Christo and the Rocky Mountains, this area of Colorado enjoys an average of 350 days of sunshine each year.
Dakota offers both tent and RV camping on site, but the resort doesn't offer hookups. There is a bathhouse open for camper use. This is a great relaxation option if you live nearby in Colorado Springs or Pueblo, or if you're traveling through and need a soak and a place to crash for the night.
1 Malibu Blvd, Penrose, CO 81240 | 719-372-9250
Juniper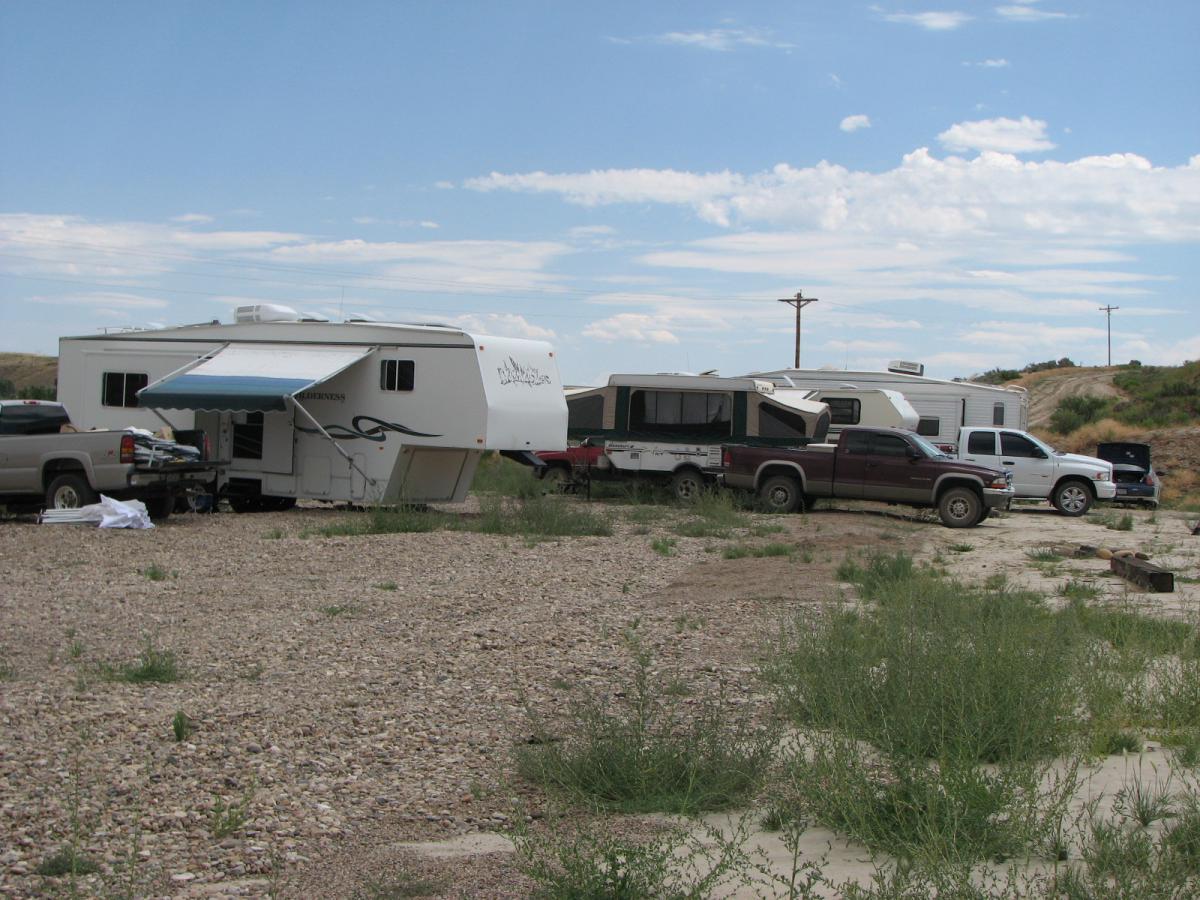 Nestled on the banks of the Yampa River south of Highway 40 west of Craig, this destination offers some of the oldest and most secluded hot springs recreations in the country. The Juniper Hot Springs Resort is on a mission to preserve the area's natural mineral springs and provide recreation to locals and travelers alike.
At cheap day-visit prices per person, Juniper's rates are a steal, and camping is offered on-site for also very reasonable nightly rates. Only day soaking is permitted, so if you're looking to get your night soak on, you'll need to do it elsewhere. Because of its seclusion, this makes a good escape for those exploring Northwest Colorado or heading out to Dinosaur National Monument.
8090 Moffat County Road 53, Lay, CO 81625 | 970-326-6608
Joyful Journey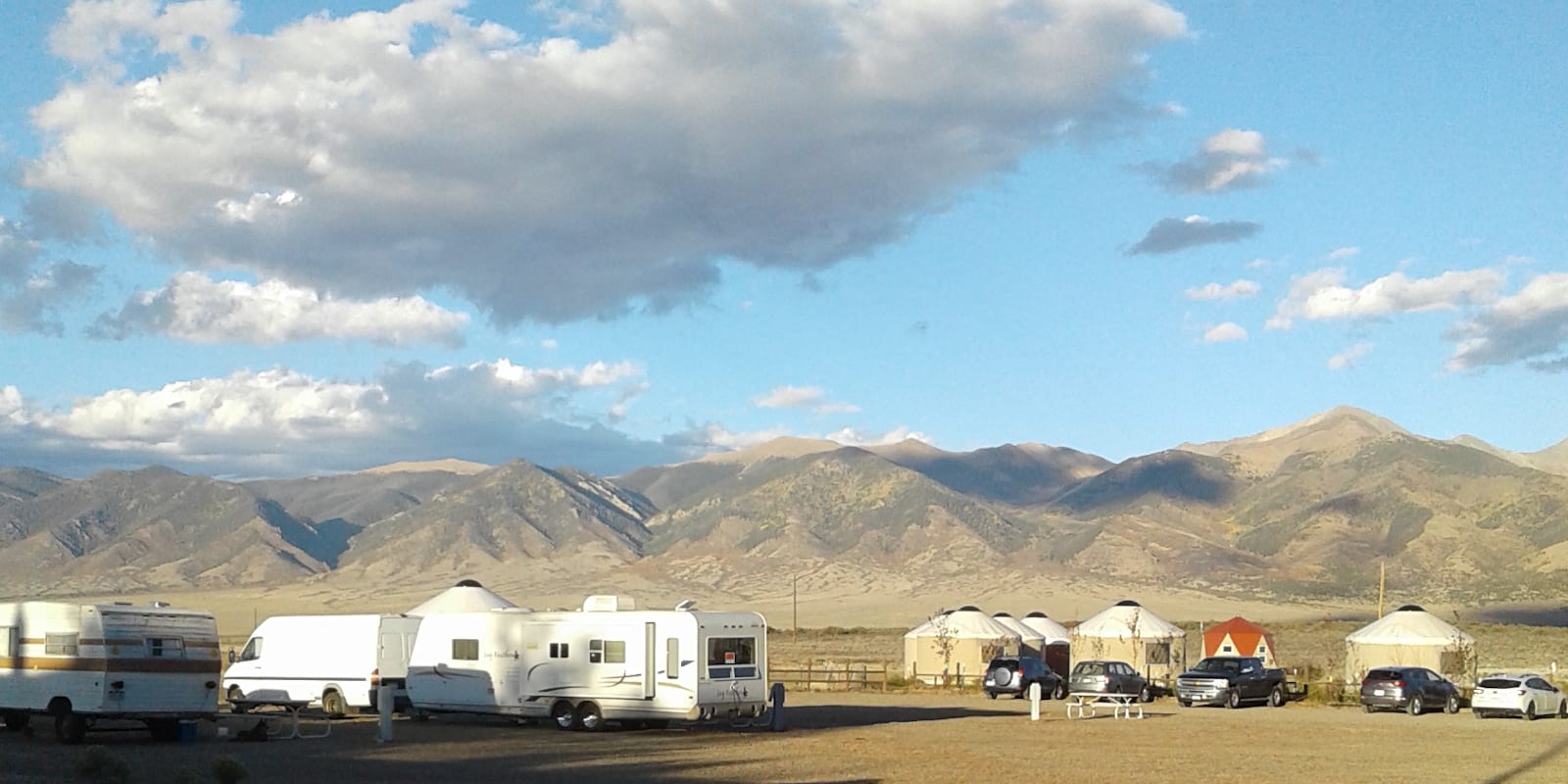 The Joyful Journey Resort is located right off of Highway 285 and CO Rd 17 junction. The springs offer incredible views of the Sangre De Cristo Mountain Range, uninhibited relaxation, and a northern gateway to Colorado's stunning San Luis Valley. You can crash in one of the resort's yurts or authentic tipis, or in a makeshift dwelling of your own by camping right on the premises.
All camping and lodging fees include free access to the soaking pools and a complimentary breakfast. Spa experts who specialize in massages and facials are also on-site if something of that nature strikes your fancy. Not too shabby if you ask me.
28640 County Rd 58EE, Moffat, CO 81143 | 719-256-4328
Camping near Primitive Hot Springs Pools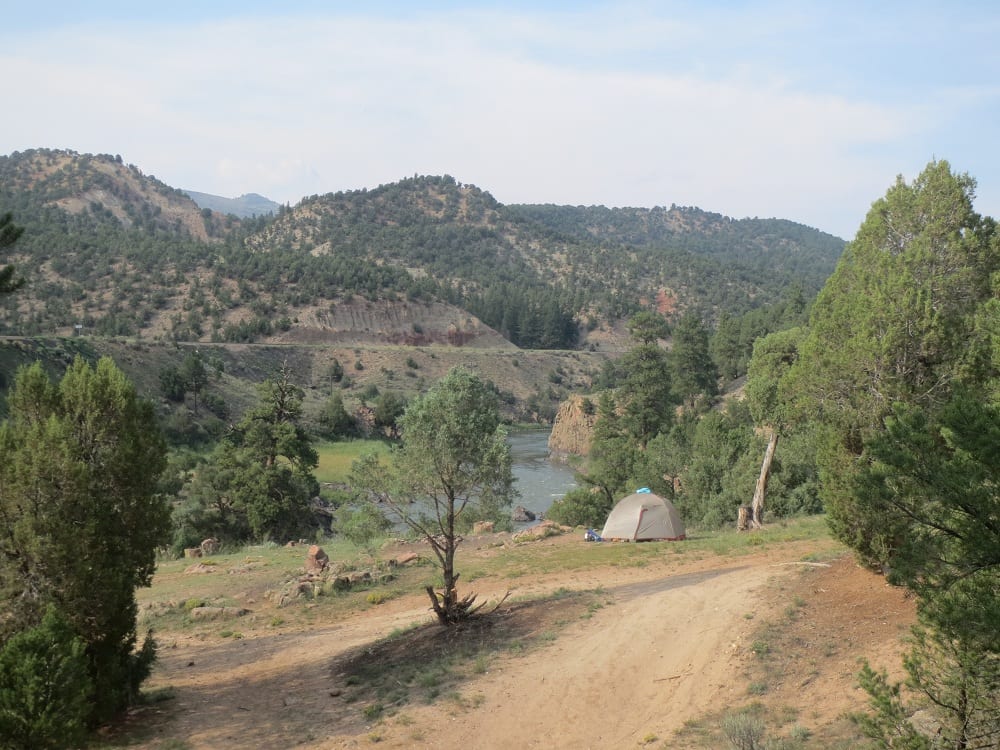 These hot springs pools are free to access. Because a hike is required they are best reserved for summer and fall. The first one requires a permit to stay overnight, which is pretty much expected at its over 8-mile length. Dispersed camping is available nearby each of them, which is free. Please use an existing campsite and pack out all trash. Radium has a designated campground.
Conundrum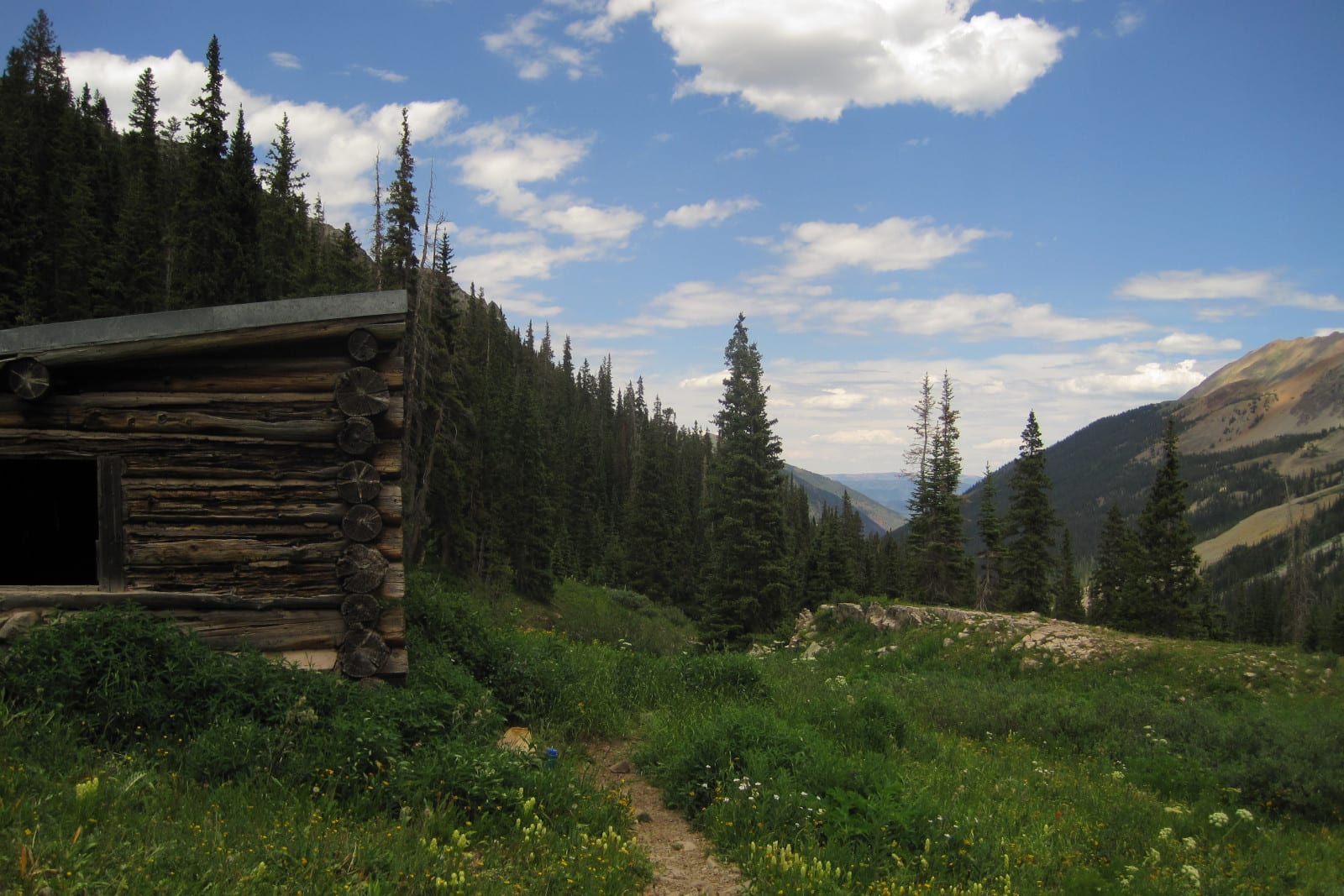 Accessing the Conundrum Hot Springs is no easy task. In addition to needing a permit to camp, the springs are located more than 11,000 feet above sea level and can only be accessed through a long, challenging 8.5-mile hike. Luckily, your efforts will be richly rewarded. These immaculate springs are located in the Maroon Bells-Snowmass Wilderness between the cities of Crested Butte and Aspen.
You'll need to start your journey at the Conundrum Creek Trailhead to access the area. The Conundrum is a gorgeous but closely watched and protected destination. Campsites are available near the springs by permit only, and pets and campfires are not allowed.
Radium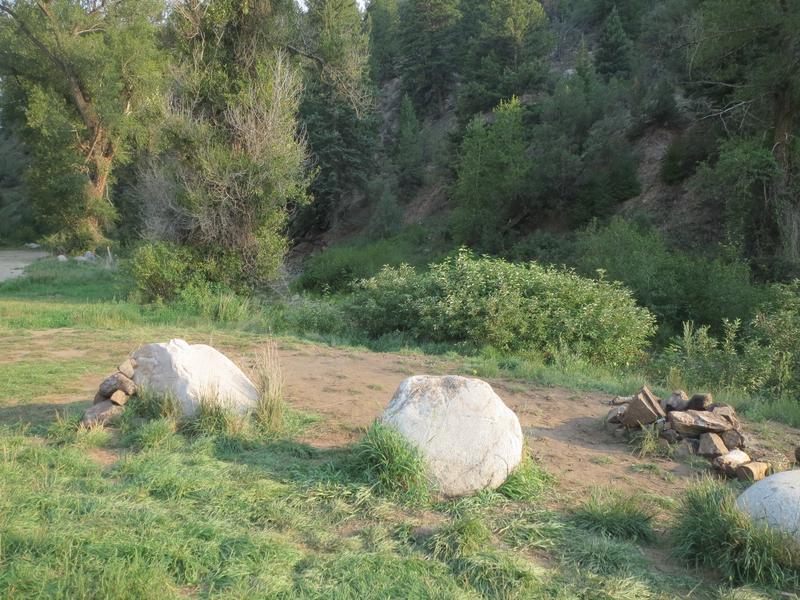 If you've ever wanted to soak in natural hot springs from the banks of a beautiful, historic river, here's your chance. The primitive Radium Hot Springs are west of the town of Kremmling near New Trough Rd on the Colorado River. On days when the river isn't high, the natural pool that forms at Radium reaches around 80⁰ F.
Radium is a true primitive springs spot, meaning it's first-come-first-serve, and the spot is actually easiest to access by kayak. Landwellers need to access the springs through a 1.1-mile hike that begins at the nearby Mugrage Campground. Mugrage offers dispersed (free!) camping a mere mile from the springs, and there are plentiful options for a small fee nearby if that location is filled up.
Piedra River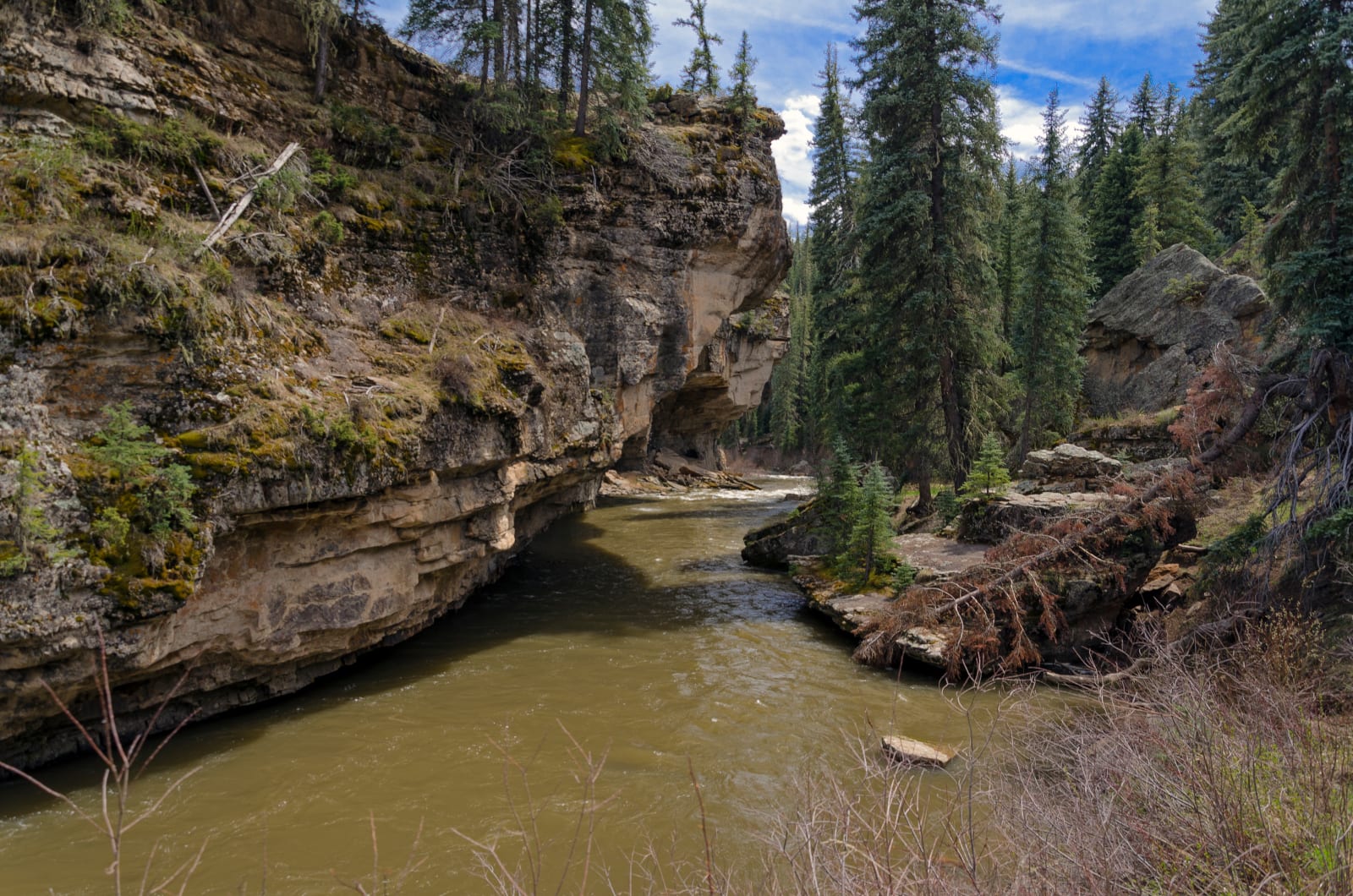 Piedra River is another spot you'll have to hike in to access, but at 3 miles roundtrip, the trip isn't too bad. Located in the national forest north of the town of Piedra and Highway 160, this incredible spot offers intimate wildlife, impeccable scenery, and soaking pools that reach up to 107°F. Since this spot is primitive, the condition of its pools depends on the visitors.
You'll start your hike to the springs at the Sheep Creek Trailhead. Since this spot is smack dab in the middle of the San Juan National Forest, dispersed camping is permitted unless otherwise noted. This means you'll have to look for your own spot to camp alongside the area's local roads. Just look for preexisting fire rings.
Rainbow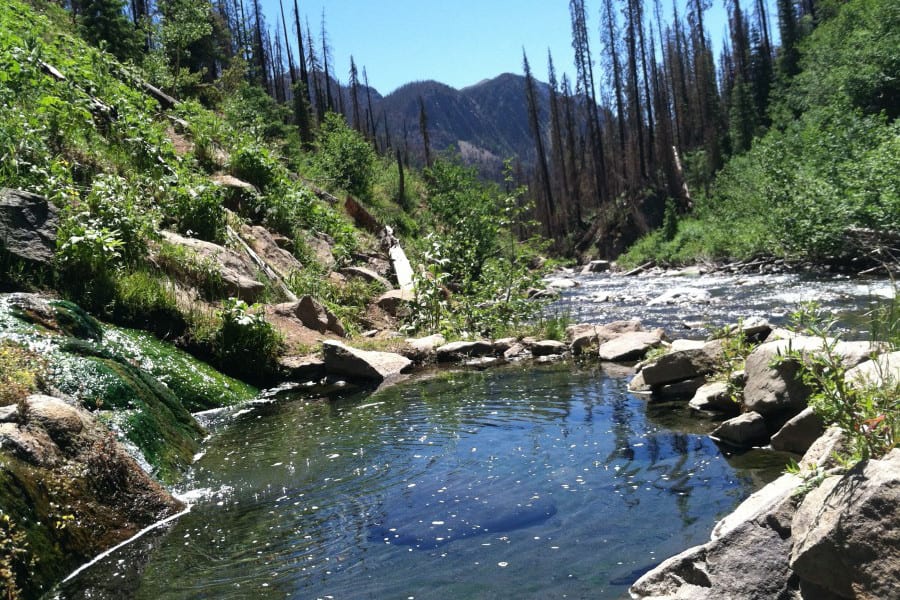 Rainbow Hot Springs is another secluded, gorgeous spot that's only accessible through a hike. A 4.5 hike through the Weminuche Wilderness Area gives you access to two mineral pools that have been constructed by visitors over the years. Wildlife is common around these springs, so watch out for bears and don't leave food out in the open.
The two pools this location offers are quaint, so you'll want to show up early or on a weekday to make sure you can grab a spot. To access the Rainbow Hot Springs, you'll need to find the West Fork Trailhead parking lot, which is about 23 miles north of Pagosa Springs west of Highway 160. Campsites are available at the West Fork Campground, a highly reviewed spot located near the West Fork Trailhead.
Remember to pick up after yourself, no glass by the pools, and take breaks when soaking. Happy camping!