The Cimarron River is located in the southwest of Colorado and flows 22 miles north from its source to where it joins the Gunnison River. The scenery around the Cimarron River is incredibly stunning, especially near the Silver Jack Reservoir in the Uncompahgre National Forest.
Cimarron River Route
The Cimarron River begins in the Uncompahgre National Forest where the East Fork and Middle Fork meet, flowing north through the Silver Jack Reservoir.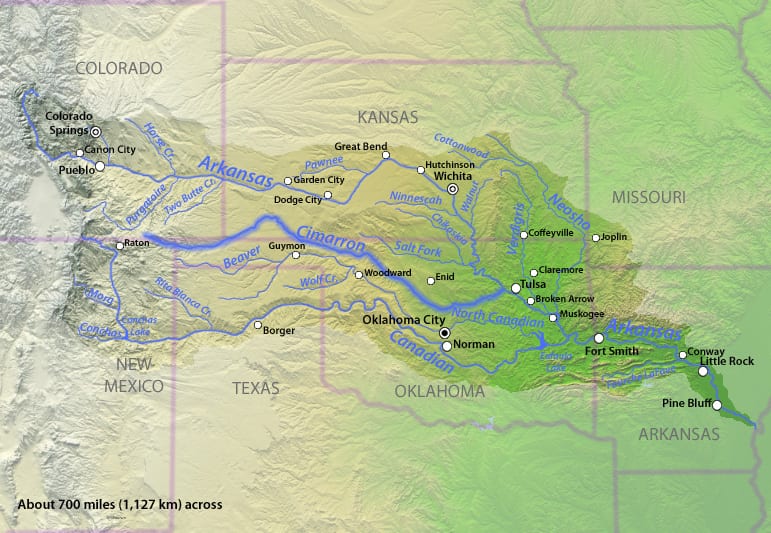 Continuing in the same direction until it runs into Highway 50, the river follows along the road until it reaches the town of Cimarron and connects to the Gunnison River just north of that.
Activities on the Cimarron River
Local anglers will say that the Cimarron River offers plenty of great fishing spots. Cutthroat, rainbow, tiger, and brook trout are pretty common in the Cimarron, with access to the water in the Silver Jack Reservoir and Uncompahgre Wilderness Areas. Another popular place to catch trout is in the West Fork Cimarron River.
Experienced rafters can tackle the last one-mile section between the Cimarron and Gunnison Rivers, but these are rated as Class V waters and borderline dangerous. It's not recommended that anyone take the plunge with a raft unless further research is done.
Details:
Passes through:
Uncompahgre National Forest
Length: 22 miles
Tributaries:
Little Cimarron Creek
Veo Creek
Fish Creek
Fox Creek
Tributary to: Gunnison River