Montrose Water Sports Park was completed in 2015 with all levels of experience in mind from those gently wading in the water to expert kayakers. With the help of a grant from Great Outdoors Colorado and the support of the Montrose Recreation District, this 1,000 ft span of the Uncompahgre River was developed with both adventure and nature in mind.
Completed in 2015 and located in Riverbottom Park, Montrose Water Sports Park is one of the few that meet ADA accessibility standards. A popular place for tubing, rafting, kayaking, and boarding, guests will enjoy six drop-offs while going down the Uncompahgre River. For those who like an audience, there are spectator areas as well as beaches that are great for fishing and wading.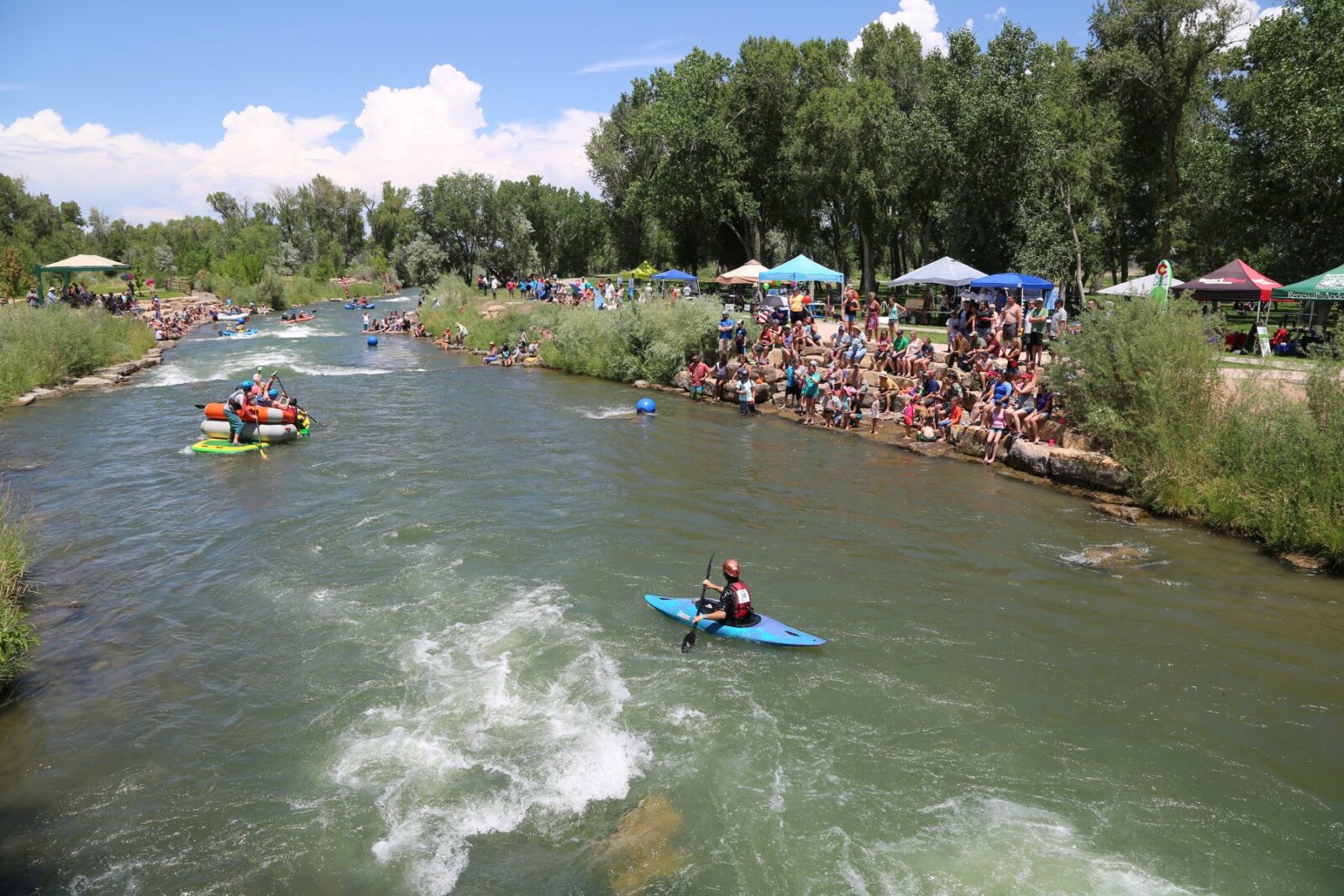 There are no lifeguards on-site, so make sure you understand safety requirements and the changing river. Always wear a properly fitting personal flotation, helmet, and attire as the river is cold. The flow of irrigated water makes it a great destination well into late summer.
In addition to water fun, the park has playgrounds, trails, disc golf, ball fields, and restrooms. Pack a picnic and eat your lunch in one of the pavilions.
Aquatic Habitat and FUNC Fest
Part of the improvements for the river included re-grading 1,500 feet of the river in order to improve fish habitat as well as boulder clusters. The goal is to increase the fish population and increase fishing opportunities for visitors.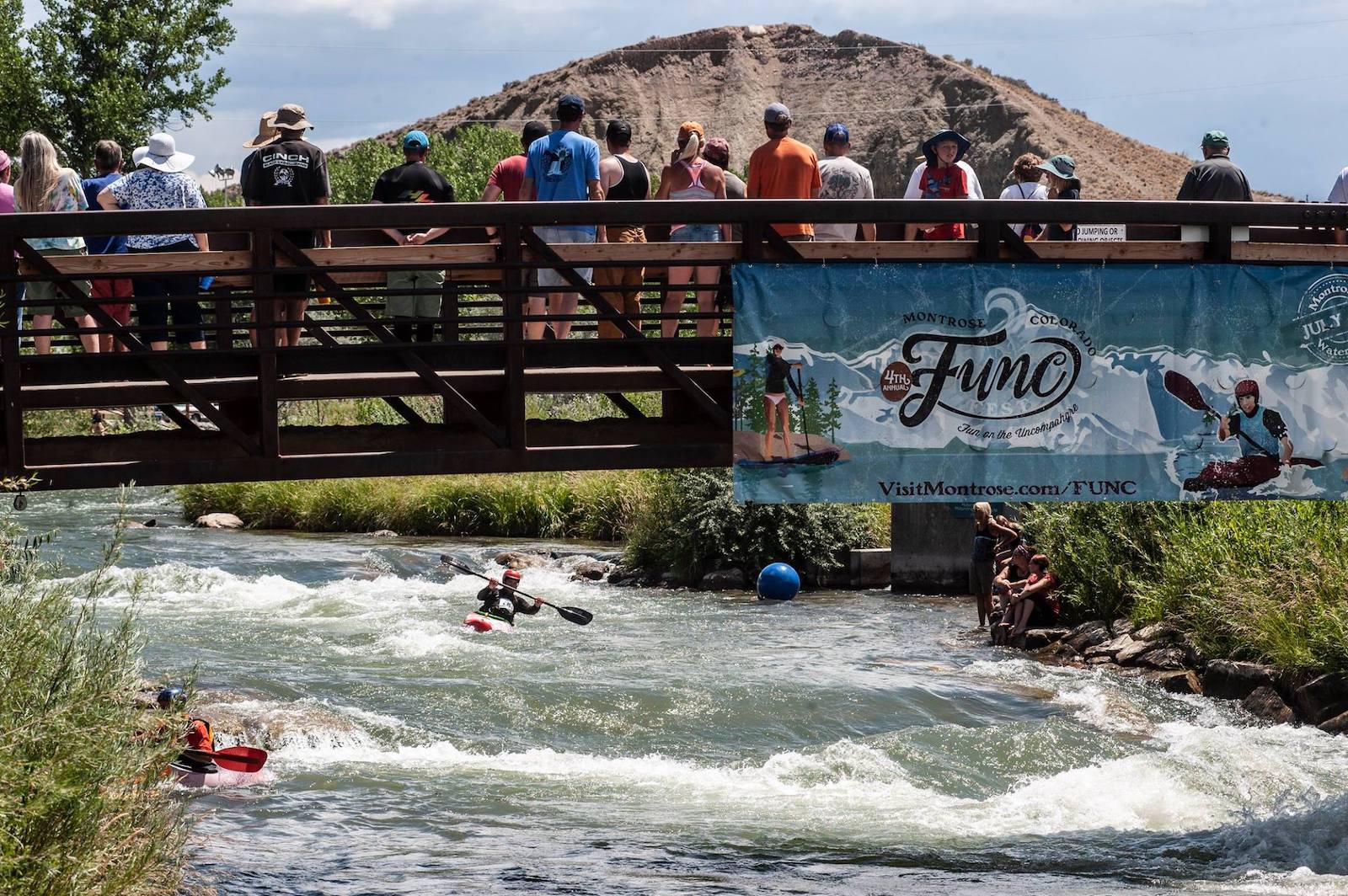 Keep an eye out for when FUNC (Fun on the Uncompahgre) Fest will be this year as it provides visitors of all ages with a great mix of music, food trucks, wine, beer, vendors, and activities! to participate in!
Details
Address: 433 S 1st Street, Montrose, CO 81401
Phone: 970-240-1400
Season: Year-round
Website: ​​cityofmontrose.org…