Wiesbaden Hot Springs & Lodgings is a truly peaceful retreat in a charming mountain town. It's nestled away in a quiet neighborhood away from Main Street, but still within walking distance to restaurants and shopping.
There are a total of six, untreated and non-recirculated mineral water pools on the main property. A vapor cave is also hidden underneath the lodge, which includes a shallow pond. Accommodation options include lodge rooms, 2 apartment units, and three cozy homes all within Ouray.
Natural Hot Spring Pools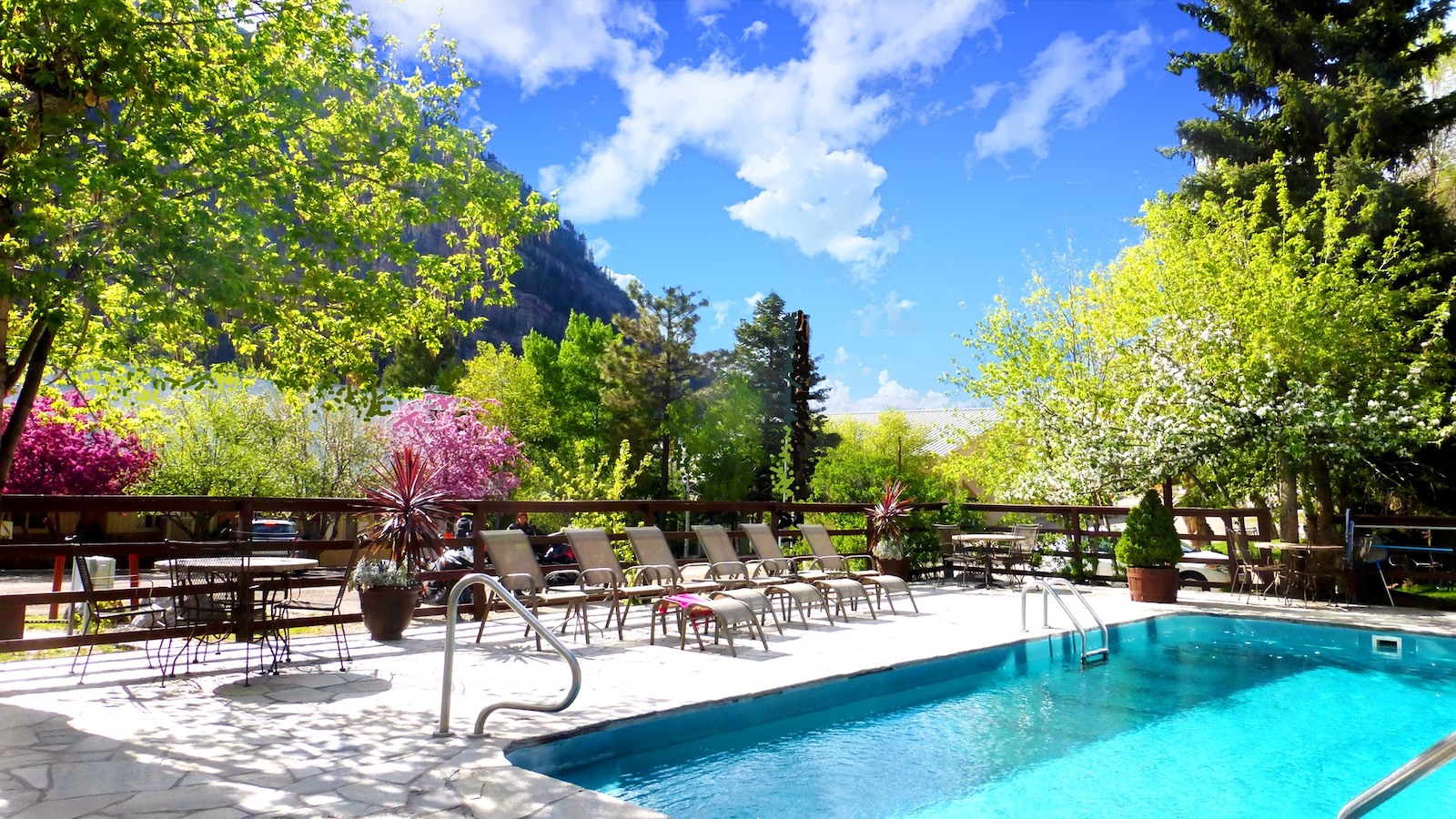 Natural hot springs flow continuously through the property hovering temperatures between 102-108° Fahrenheit. If you are visiting as a day guest, each reservation is good for 2 hours of soaking. Using chemical-free water that's rich in minerals, there are three areas to relax including the Vapor Cave, the Outdoor Pool, and the Lorelei.
Vapor Cave – Situated within the mountain and below the main lodge area, this unique cave is like a natural sauna. There are multiple chambers that hover around 108° as well as a cooler stream that's 78°.
Outdoor Pool – Continuously fed by the natural spring waters, this pool ranges from 98° to 102°. Relax as you enjoy stunning views of the San Juan Mountains in the largest pool on the property.
Lorelei – A private outdoor soaking pool that offers guests more seclusion for an additional fee. It's named after a feminine water spirit and features a soothing waterfall feature.
Room Types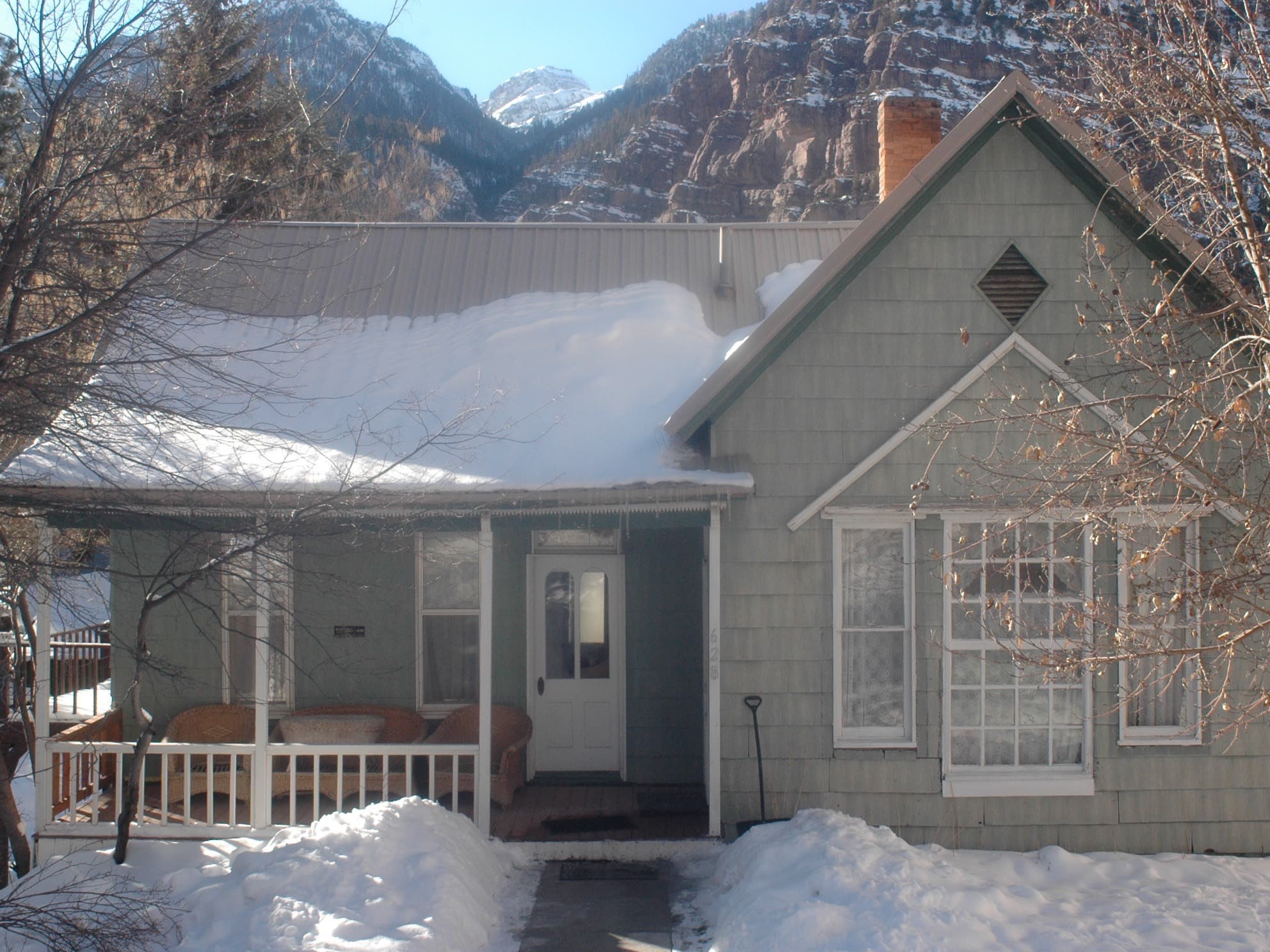 Great for a weekend escape, Wiesbaden has lodging options on-site that range from standard rooms and suites to a three-bedroom house. Rooms have multiple bed configurations offering two twin beds up to a king bed while larger accommodations include a cottage and Historic Register house. There are even pet-friendly apartment options.
For a moderate price, overnight guests have unlimited access to The Vapor Cave and Outdoor Pool. Additionally, they have discounted rates for soaking in the Lorelei and spa services.
Standard Rooms – Located either in the main lodge or off the courtyard, these rooms come with double, queen, or king beds and a private bath. Most have coffee makers and mini-fridges. Children under the age of 3 are not allowed in this room type.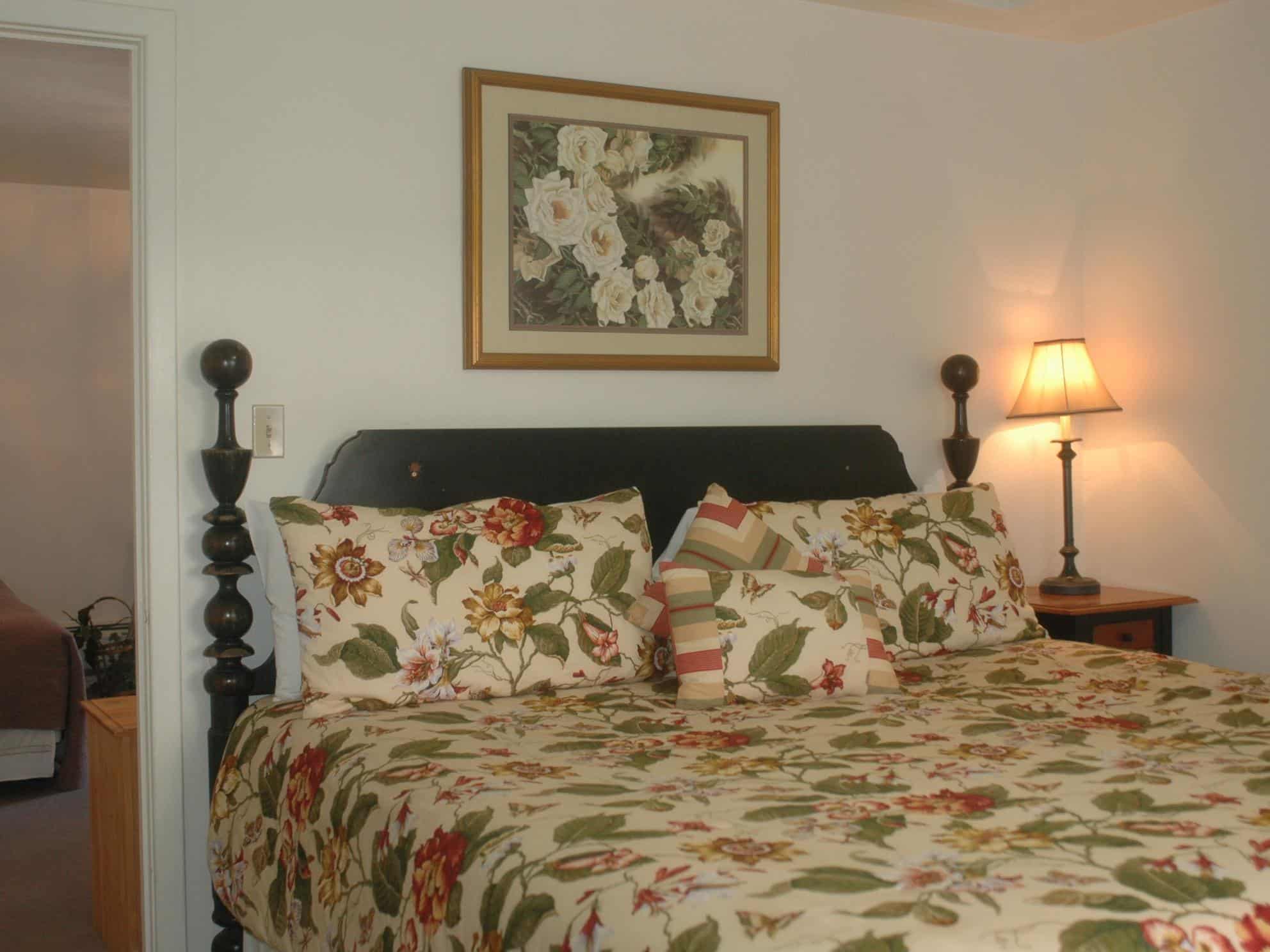 Suites – Choose between a single queen suite or a two-bedroom option, each with a separate living area, kitchen/kitchenette, and private bathroom. Both are located off the courtyard with plenty of refreshing natural light.
Apartments – Just 2 blocks from the hot springs on Main Street there are two private apartment options. They sleep 4-6 guests in a variety of bed sizes, and each has a full kitchen, sitting area, and private bathroom. These are the only pet-friendly accommodation options at Wiesbaden.
Private Cabins – 3 private cabins and houses sleep anywhere from 2 to 8 guests. Each one is a short distance away from the main lodge and hot springs, but offers a secluded getaway for couples and groups alike. Enjoy a full kitchen, living area, and private bathrooms.
If you're looking for other hot springs with accommodation options nearby, check out Box Canyon Lodge or Twin Peaks Lodge.
Spa Services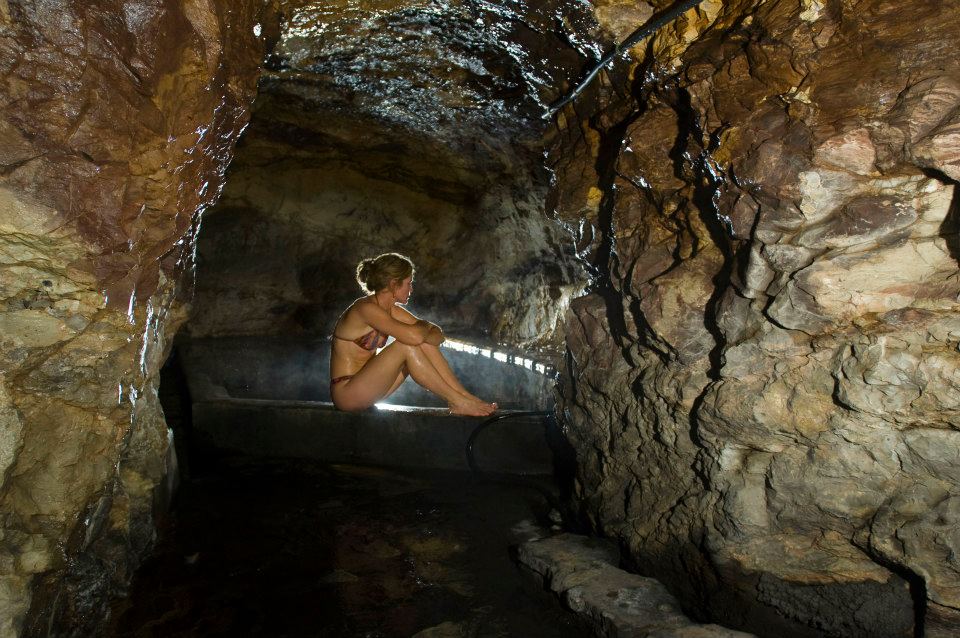 After enjoying a soak in one of the pools, head inside to unwind at Wiesbaden's spa. Offering a range of services, guests can book massages and body treatments. Available massage types available include Swedish, sports, and couples sessions. Any treatment can be upgraded with salt stones, body scrubs, CBD oil, and essential oils.
Both lodge and day guests are allowed to utilize the spa, however, those staying in the lodge receive discounted prices. Wiesbaden recommends soaking for 15-20 minutes and then allowing yourself about 15 minutes to cool down before your appointment. Be sure to hydrate before any sessions.
Nearby Activities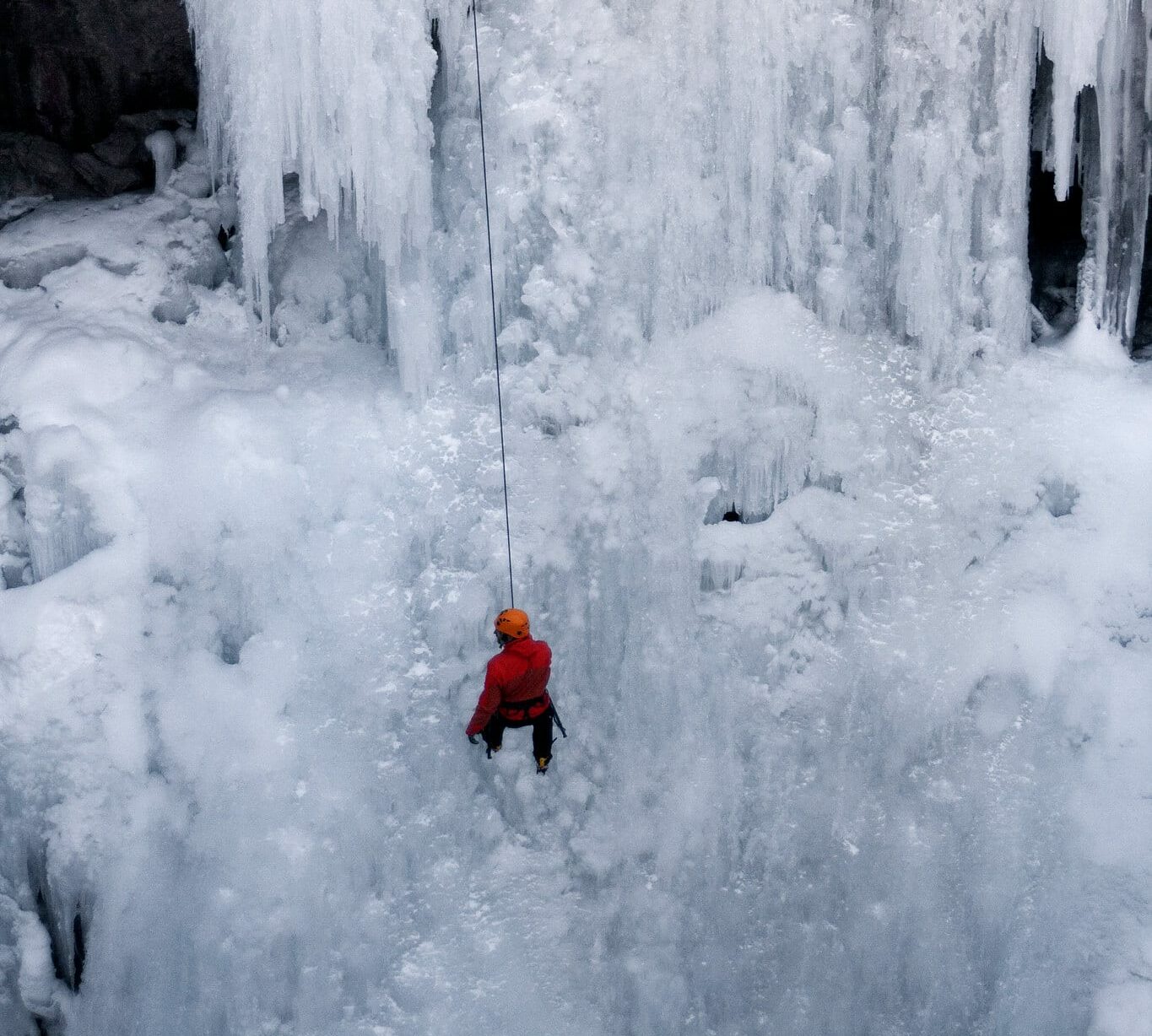 Ouray is known for its plentiful hot springs, so if you want to check out other public ones during your stay head to the Ouray Swimming Pool. If you're content with the Wiesbaden springs but want to explore the beautiful outdoors, check out the nearby hiking trails or try your hand at a high-elevation Via Ferrata route.
The town is also known for its winter recreation, most notably ice climbing. There are several places to try it out even if you're a complete beginner. It also turns into a magical winter wonderland town during the holiday season and is definitely a bucket-list place to visit to get in the Christmas spirit.
Getting There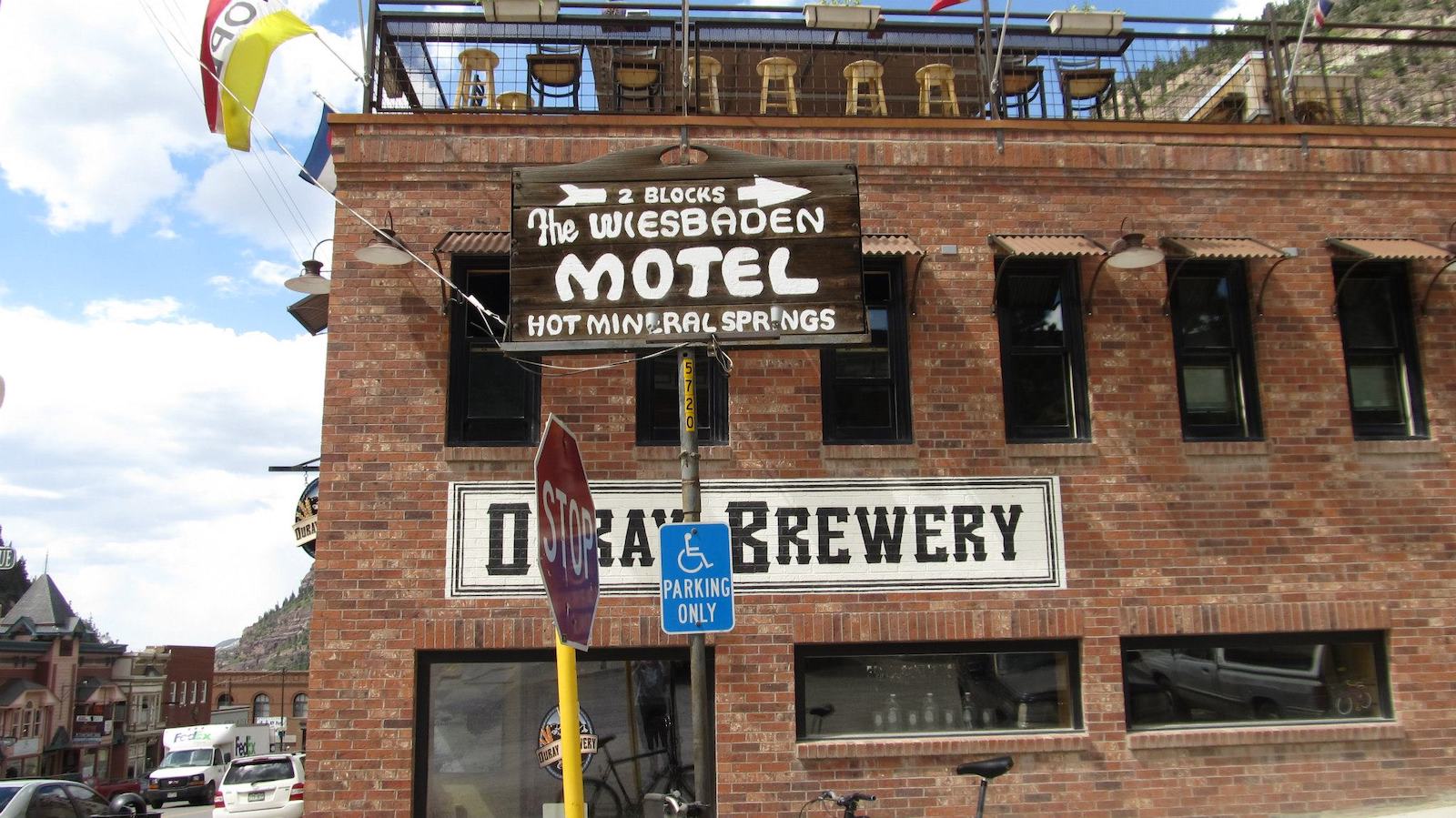 There are two ways to get to Ouray, located in the southwestern part of Colorado between the San Isabel and Uncompaghre National Forests. Take I-70 West towards Grand Junction. Use exit 37 to cut through Palisade and connect to US-50 East. After about 60 miles, make a right onto North Grand Avenue and then a right onto Main Street for less than a mile. Finally, a left onto Chipeta will merge with US-550 to go straight to Ouray.
Alternatively, take US-285 or US-24 West to connect until Poncha Springs. Turn right onto US-50 West before cutting across Montrose to US-550 which leads you to Ouray. Once in Ouray, make a left from Main Street onto 8th Avenue and then a right turn onto 5th street. Wiesbaden will be on your left.
Details
Address: 625 5th St, Ouray, CO 81427
Phone: 970-325-4347
Season: Year-round
Day-use hours: 10 am – 8 pm
Type: Day-use and overnight resort
Website: wiesbadenhotsprings.com
Latest in Wiesbaden Hot Springs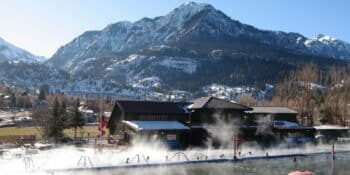 Situated in the San Juan Mountains, the hot springs near and in Ouray are one of…