The scenic Colorado mountain town of Gunnison has plenty to see and do and many top events throughout the year. It's located just 30 miles south of Crested Butte and about 60 miles from Salida, within the beautiful Rocky Mountains.
Gunnison is home to Black Canyon of the Gunnison National Park, Blue Mesa Reservoir, and Western Colorado University. Visitors and locals alike enjoy many outdoor recreation activities, including biking, camping, rafting, and hiking. There is an eclectic variety of festivals and events in Gunnison, many highlighting the town's love for the outdoors.
Keep in mind that the details of an event can change. Visit the festival's website for the most up-to-date information. You'll also likely find helpful items on parking, any related costs, a schedule of events, and how to register, if applicable. Check out Gunnison's top hotels for local accommodation.
Here is a list of the top events in Gunnison, in order of occurrence throughout the year:
The Original Growler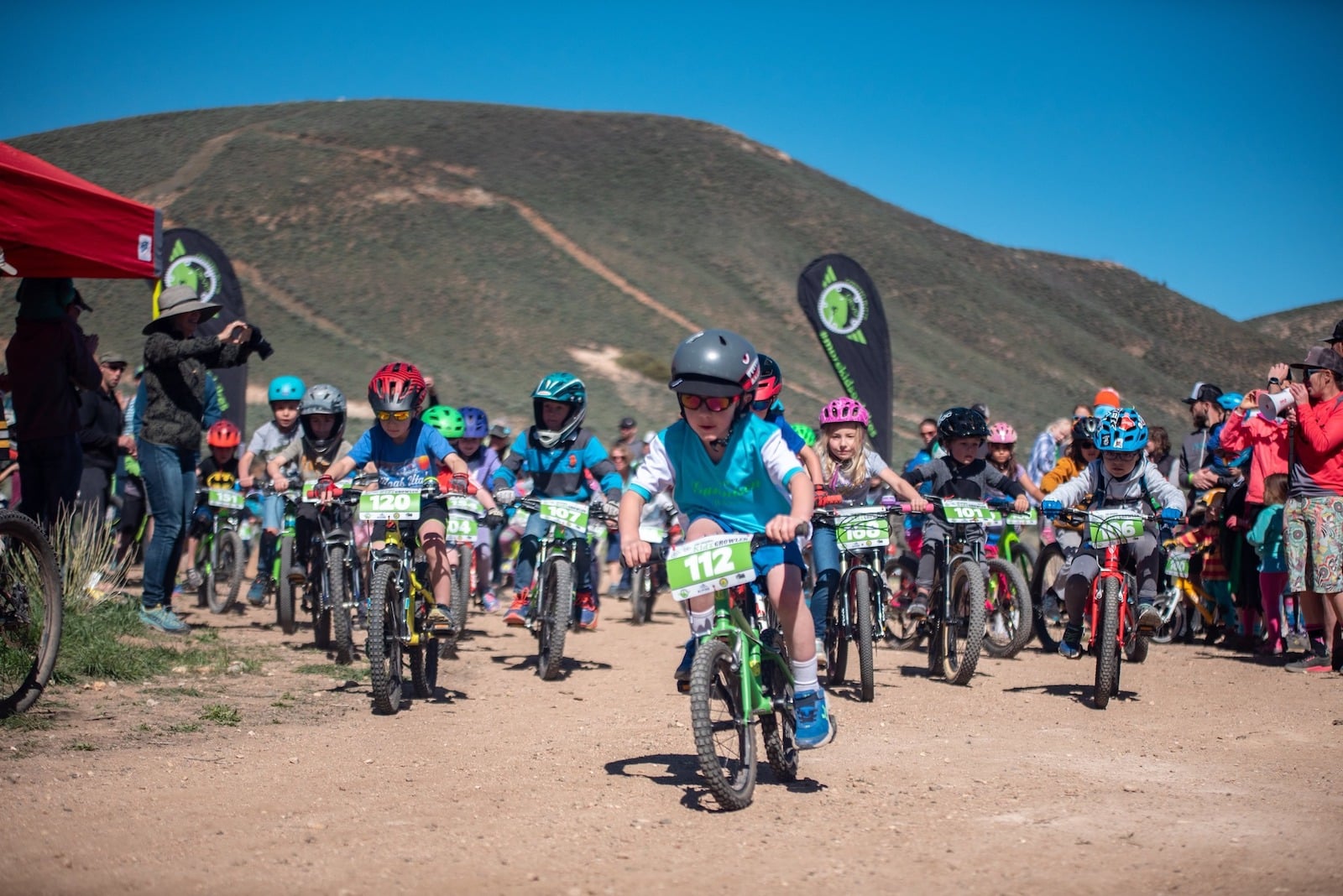 The Original Growler is a bike race for experienced mountain bikers with three route options to choose from: 20, 32, or 40 miles. There is also a race just for kids as well as a discount for all middle-school and high-school participants. After the race is complete, participants can enjoy an afterparty with food and drinks in downtown Gunnison.
The event is the main fundraiser for Gunnison Trails, a non-profit devoted to maintaining the singletrack experience throughout Gunnison. This is a multi-day event that is rain or shine. The website has details on the course and a race day schedule as well as information on where riders can find aid stations along the route.
late May | originalgrowler.com
Gunnison River Festival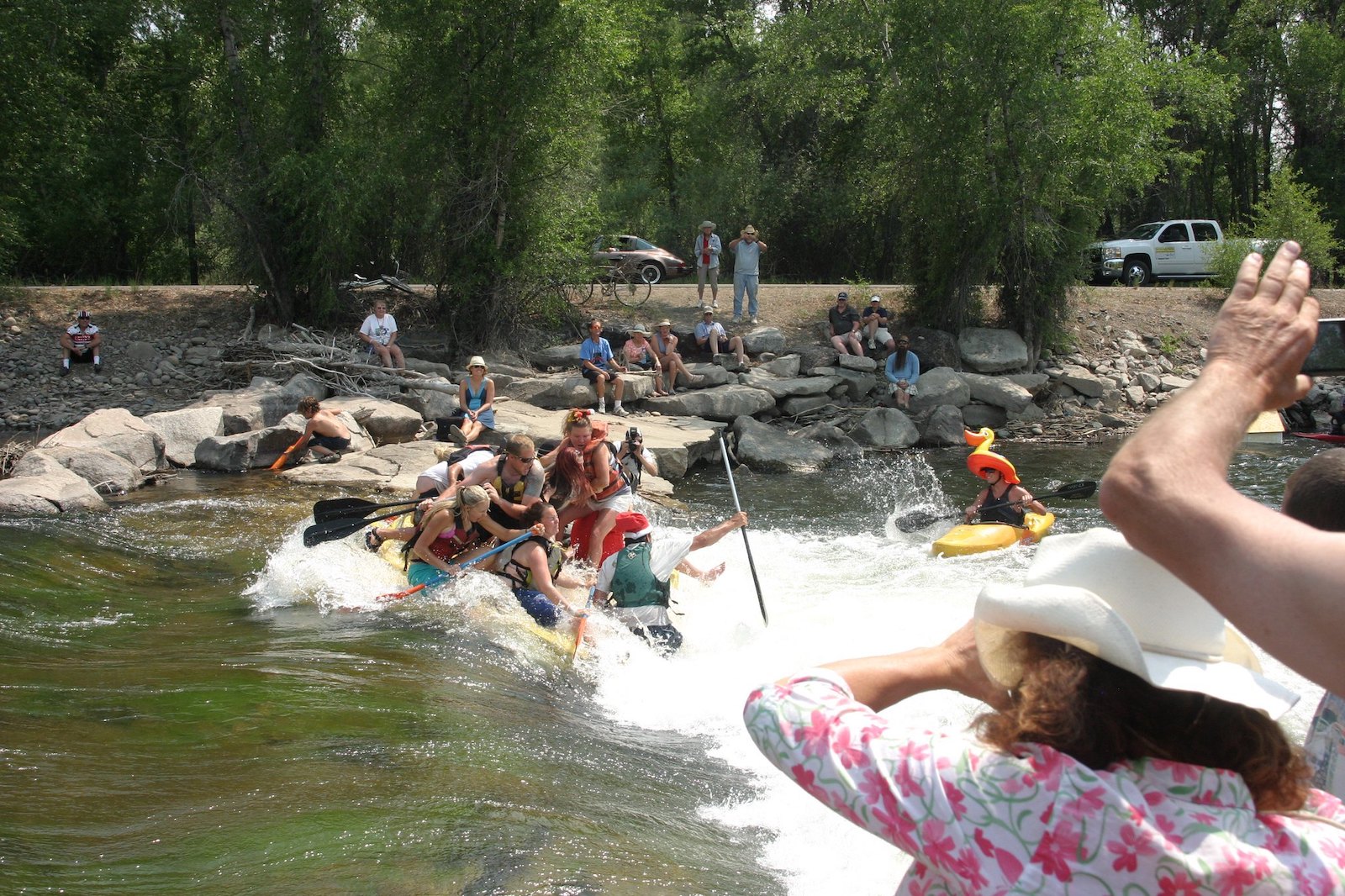 The Gunnison River Festival is a celebration of the great rivers of the area and the headwaters of the Gunnison Watershed that flow into the Gunnison River. This annual event is a multi-day celebration from Friday through Sunday. There have also been opportunities to sign up for educational clinics throughout the weekend, such as a Swiftwater Rescue Clinic or Women's Intro to Surf.
Some past events have included a morning float with the Wildlife Biologist for the Bureau of Land Management, raft, and kayak races, a whitewater kayak competition, a costume float, a non-motorized watercraft parade, and SUP yoga and races. Attendees can also enjoy live music and check out various vendors.
June | gunnisonriverfestival.com
City of Gunnison Fourth of July Community Celebration
The annual Fourth of July Celebration is an all-day event throughout Gunnison. There are plenty of food vendors, live music, games, art, and family fun. And of course, the evening concludes with a colorful fireworks display at Jorgensen Park.
Some past daytime events have included a 5K fun run, a 1-mile kids patriotic fun run, a patriotic bicycle competition, a balloon rally, and free SUP demos. There are also kid-friendly games, a SUP race, and a beer garden for adults.
July 4 | gunnisoncrestedbutte.com/fourth-of-july-celebrations-in-crested-butte-and-gunnison
Cattlemen's Days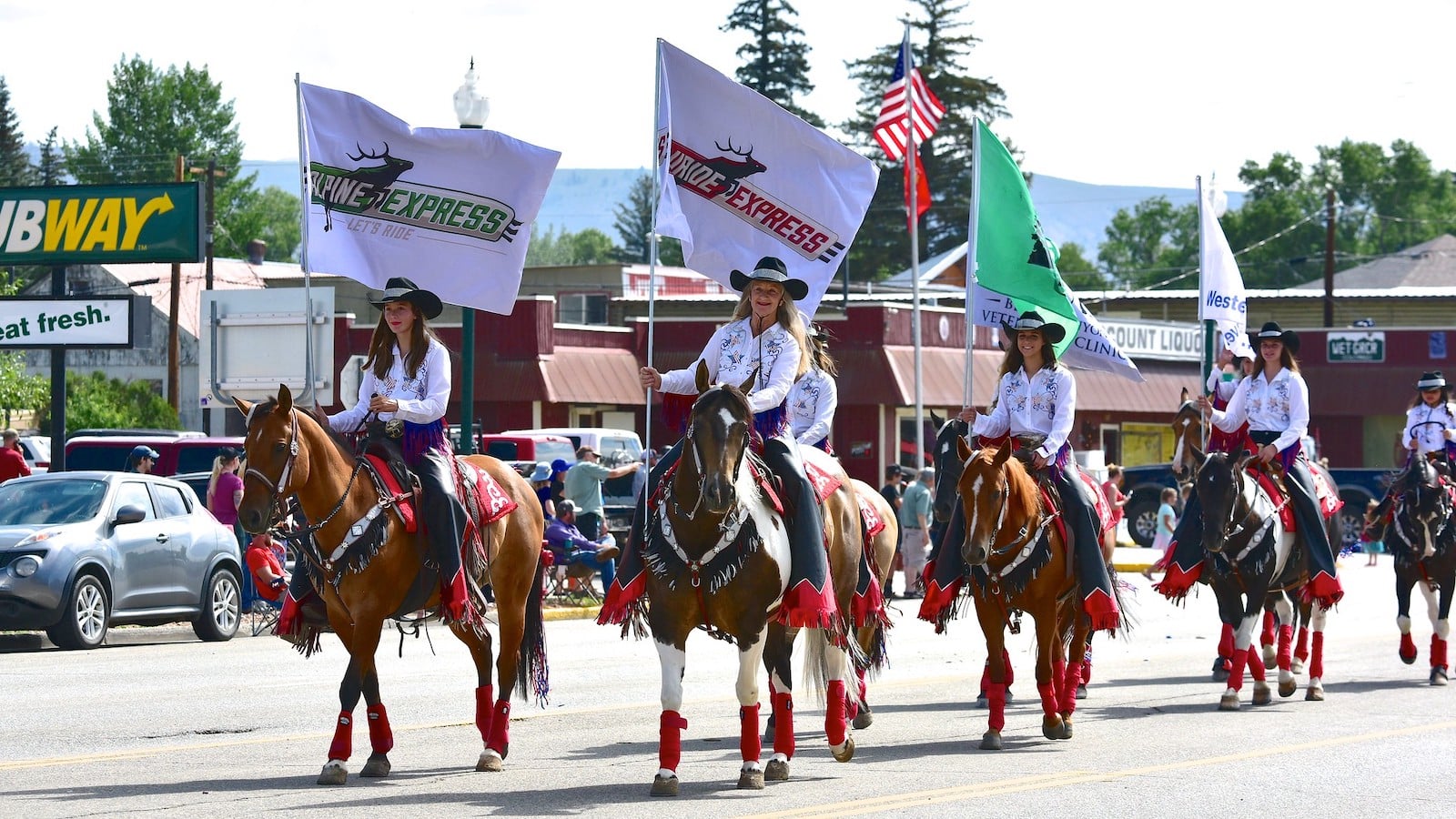 The Cattlemen's Days is a several-day rodeo event that has been happening since 1900. In addition to the rodeo, there is a parade, 4-H events, a horse show, and other activities throughout the event. There are also concessions available serving food.
The Cattlemen's Days Tough Enough to Wear Pink (TETWP) event raises money to support local cancer patients and their families. More information about TETWP, the schedule, tickets, and how to sign up is available on the website.
mid July | cattlemensdays.com
Gunnison Car Show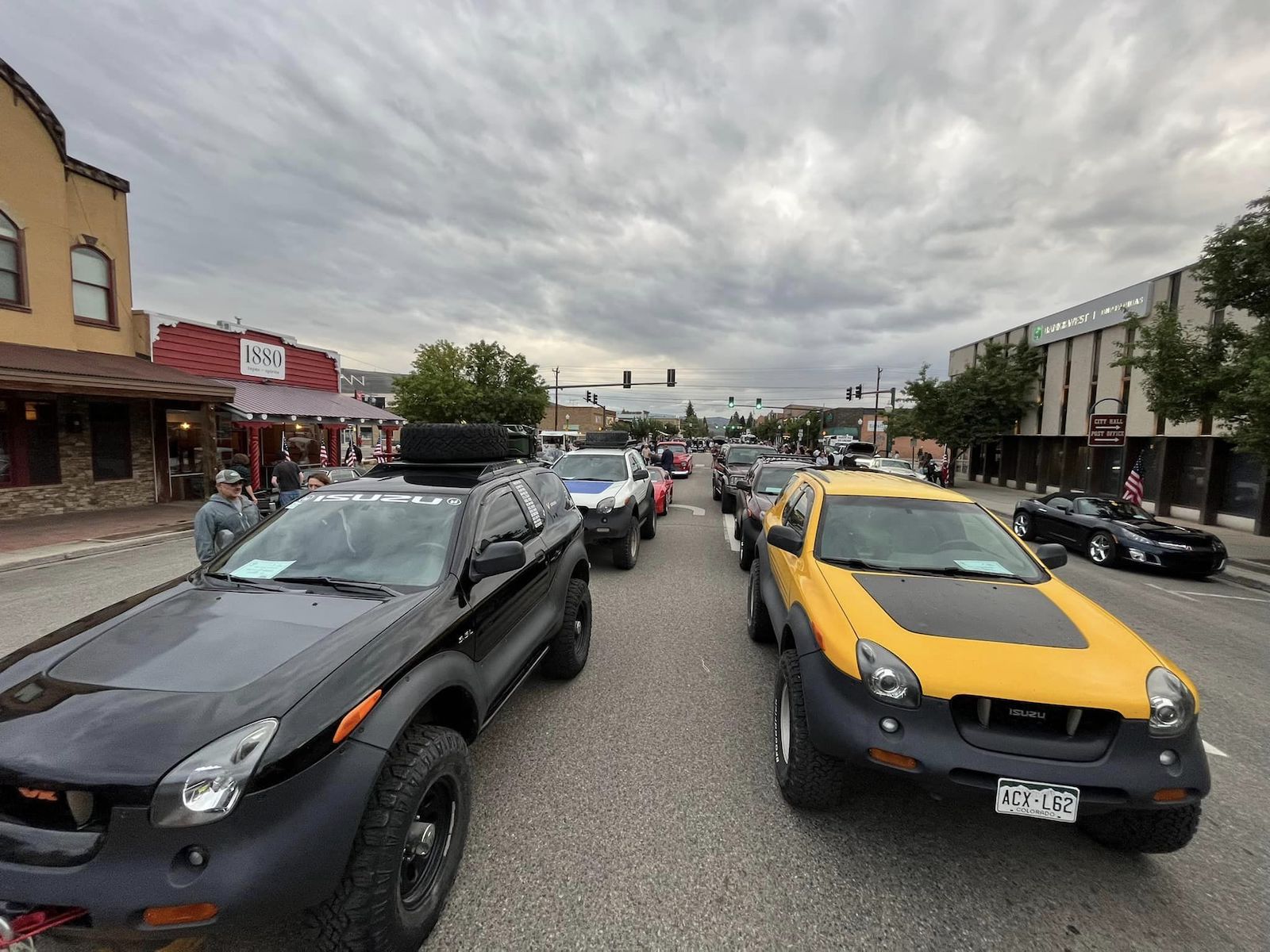 The Gunnison Car Show is an annual weekend event with cars, music, food, and awards. Held by the Gunnison Car Club, this community tradition has been welcoming car owners from across the country for decades.
The event kicks off on Friday with live music and cars along Main Street. At Saturday's main event, hundreds of cars are on display, along with an art show and live music. Sunday is a breakfast cruise with a drive followed by dining at a local place in Gunnison.
mid August | gunnisoncarclub.com
Gunni High Tri
The Gunnison High Tri is a yearly event for the whole family held by the Gunnison Parks and Recreation Department. The adult tri consists of a 500-yard swim, a 14-mile road bike ride, and a 4.2-mile run. The kid's tri is a 50-yard swim, a 2-mile bike ride, and a half-mile run.
After the race, there is an awards ceremony and an after-party. The celebration has food, beverages, beer, and seltzer. The website has more information on the distances and routes for each section of the race.
late August | trisignup.com/Race/CO/Gunnison/GunniHiTri
High Octane Arts & Crafts Festival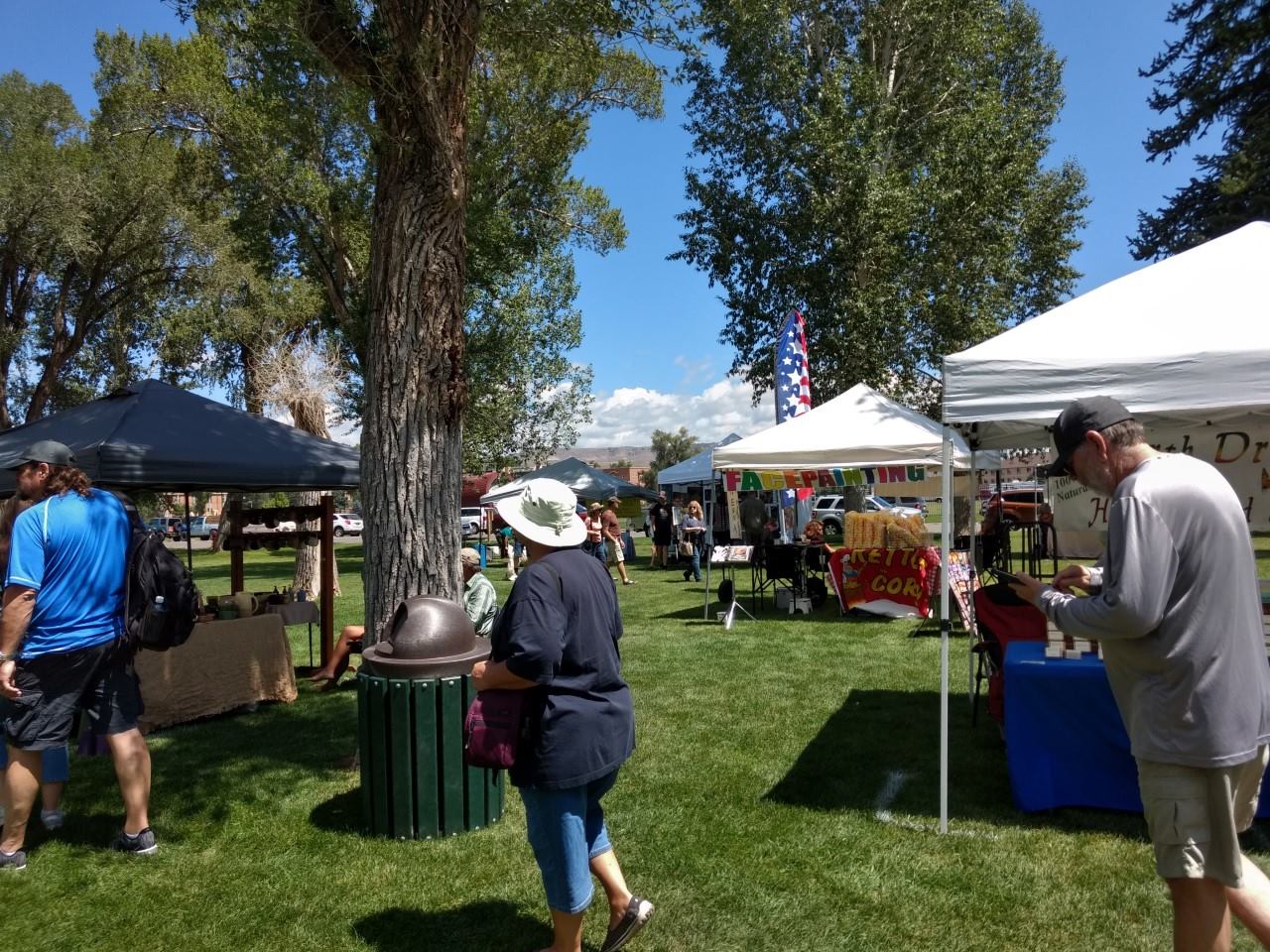 The High Octane Arts and Crafts Festival is an annual outdoor craft fair during August in Gunnison. The event features handcrafted and homemade products on display at Legion Park.
Past pieces have been fine arts, home décor, soaps, lotions, jewelry, pottery, and handmade crafts. Interested vendors must fill out an application prior to approval.
August | gunnisoncrestedbutte.com/partners/high-octane-arts-and-crafts-festival
The Gunni Grinder
The Gunni Grinder is a one-day bike race/ride that has three options – The Gunni Grinder 120, The Gunni 60, and The Gunni 30. The course begins in downtown Gunnison and is described as "epic and very challenging". The website shares a schedule of the day's events, more information on each course option, and details on how to register or volunteer.
A portion of a participant's entry fee supports Gunnison Trails. Everyone who participates in the race receives an event shirt, post-race beer and food, and finisher swag. There is also an awards ceremony once the ride is complete.
early September | thegunnigrinder.com
The Gunnison Bank Oktoberfest
The Gunnison Bank Oktoberfest is a yearly event to celebrate this annual German fall tradition. This is an outdoor community celebration that welcomes the public to attend. It takes place at Gunnison Bank and Trust on Tomichi Avenue.
In true Oktoberfest fashion, attendees can expect classic German foods, beer, and authentic live polka music to dance to. This family-friendly event also has activities for kids as well.
early October | gunnisoncrestedbutte.com/event/oktoberfest
Western Colorado University Homecoming Weekend
Every year Western Colorado University celebrates homecoming with an entire weekend jam-packed with events. The festivities typically kick off with a parade running down Main Street in Gunnison on Friday.
Other events during homecoming have included alumni sports competitions, a tailgate party, and football. A big part of the weekend is the annual Lighting of the W, conducted by Western's Mountain Rescue Team.
late September/early October | western.edu/…
Gunnison Night of Lights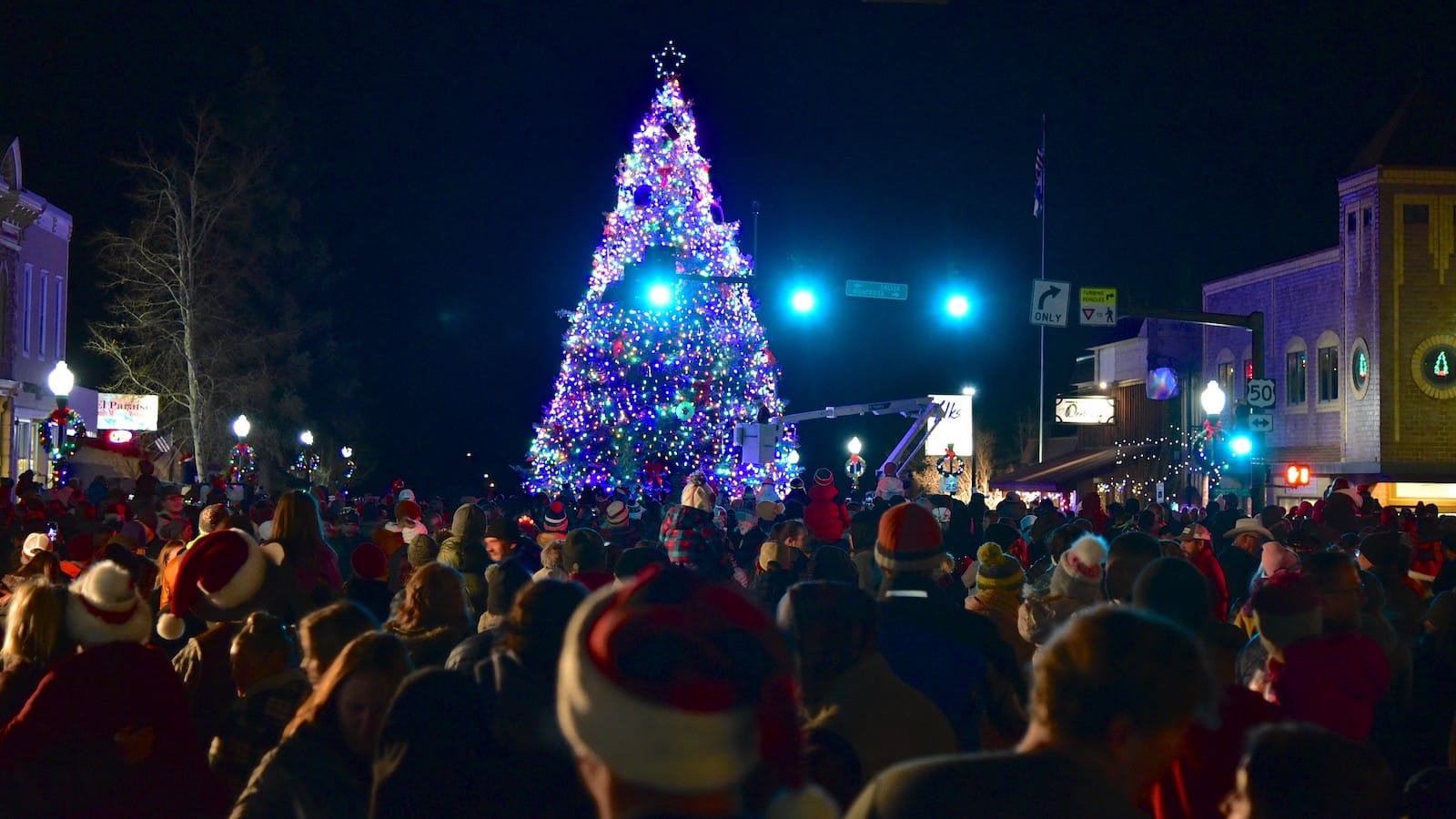 The Gunnison Night of Lights happens every December to kick off the holiday season. The event features an appearance by Santa Claus, lighted floats, and the lighting of a Christmas tree.
During the two-hour event, there are street closures along Main Street. In years past, Santa Claus lights the tree at 6:30 pm Afterwards, people have a chance to visit with Santa at The Elks Lodge.
early December | gunnisonchamber.com/annual-night-of-lights/
These events and festivals in Gunnison are fun for the whole family. Whether it's a challenging outdoor race, a firework display on the Fourth of July, or a tree lighting to kick off the holidays, there is something for everyone in this mountain town.