Known and loved for its natural beauty, unique shops and restaurants, and vibrant community of spiritual seekers, Crestone, Colorado offers locals and visitors an exciting array of events throughout the year.
Located at the foot of some of Colorado's most imposing and iconic mountains, Crestone has become a destination with an international reputation for its religious and spiritual happenings, arresting natural landscapes, and open, welcoming culture.
From beloved seasonal traditions to events themed around growth, exploration, and enlightenment, these are some of the best events Crestone, in chronological order:
SLV Theatre Company Events
This organization is committed to enriching the Crestone community and the surrounding San Luis Valley by putting on excellent productions throughout the year. Featuring acting, production, direction, and set design from a talented cast of locals, annual theatre events include a special children's program each August, a holiday show each December, and productions in the spring.
Catching a show put on by this ambitious arts organization is a special experience, so plan your visit accordingly.
Year-round | slvtheatrecompany.weebly.com
Crestone Energy Fair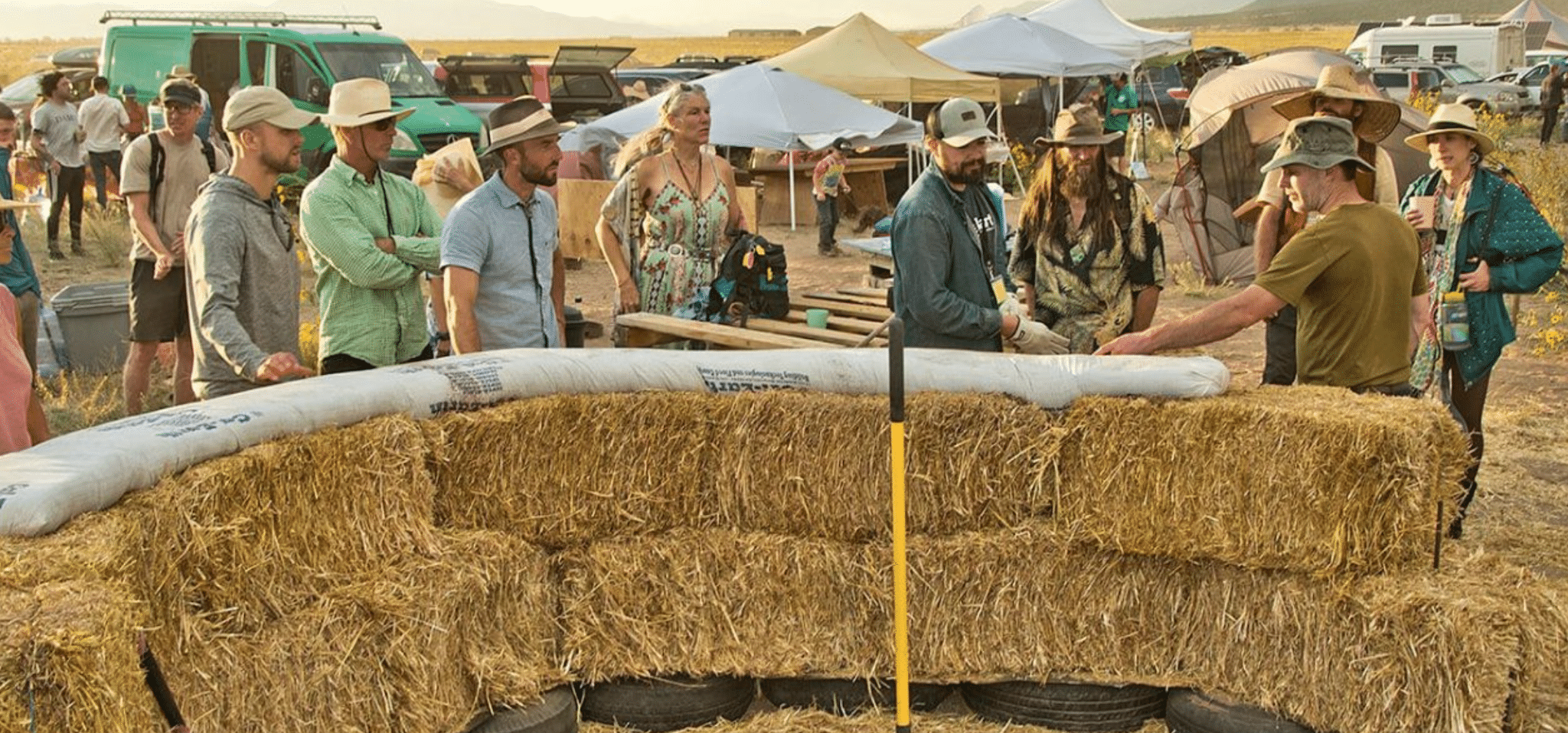 Hosted by a team of dedicated volunteers for the past thirty years, the Crestone Energy Fair is a free sustainability fair that features fascinating educational lectures and workshops. The event is one of the largest fairs of its kind in the nation, and seeks to enhance the lives of attendees by "empowering them to learn and experience the necessary skills to use alternative building methodologies and materials in future projects". Crestone is free of building codes, allowing for years of innovative and unique ways of constructing homes. This creates the perfect storm for hosting an event such as the Energy Fair, where ideas can be shared and improved upon.
TBD 2022 | crestoneenergyfair.org
July 4th Weekend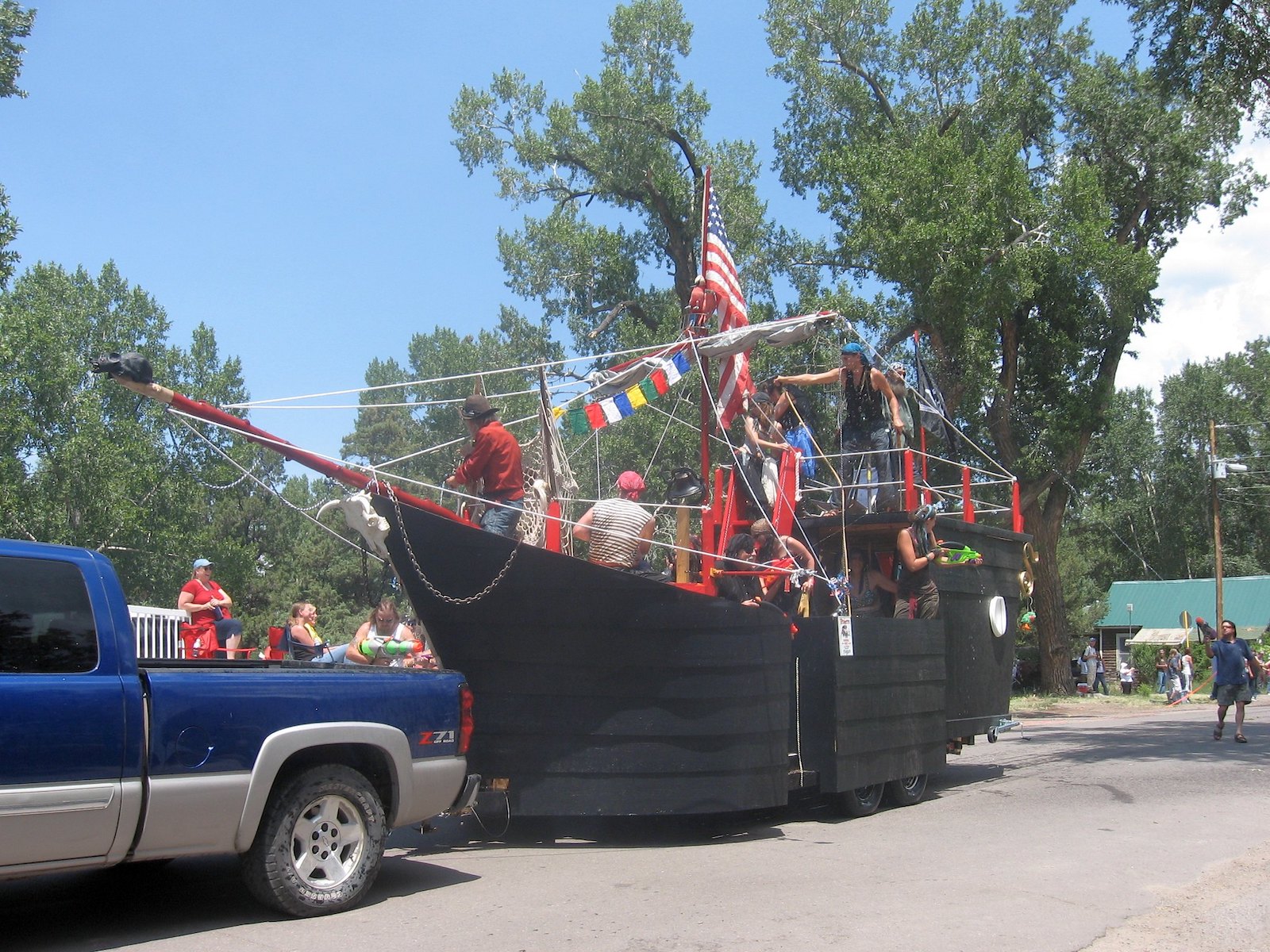 Celebrating Independence Day beneath the spectacular Sangre de Cristo Mountains is an unforgettable experience. Crestone marks the occasion by asking residents to consider what freedom means to them, and what makes their community special.
Festivities include a parade, a kazoo band, a pirate ship, great live music, a 5k race, and a soapbox derby that brings out the competitive side of this otherwise Zen mountain town. If you're looking for a unique way to celebrate the 4th of July, Crestone's unique and thoughtful spin on the holiday will be well worth your visit.
Monday, July 4, 2022 
Crestone Music Festival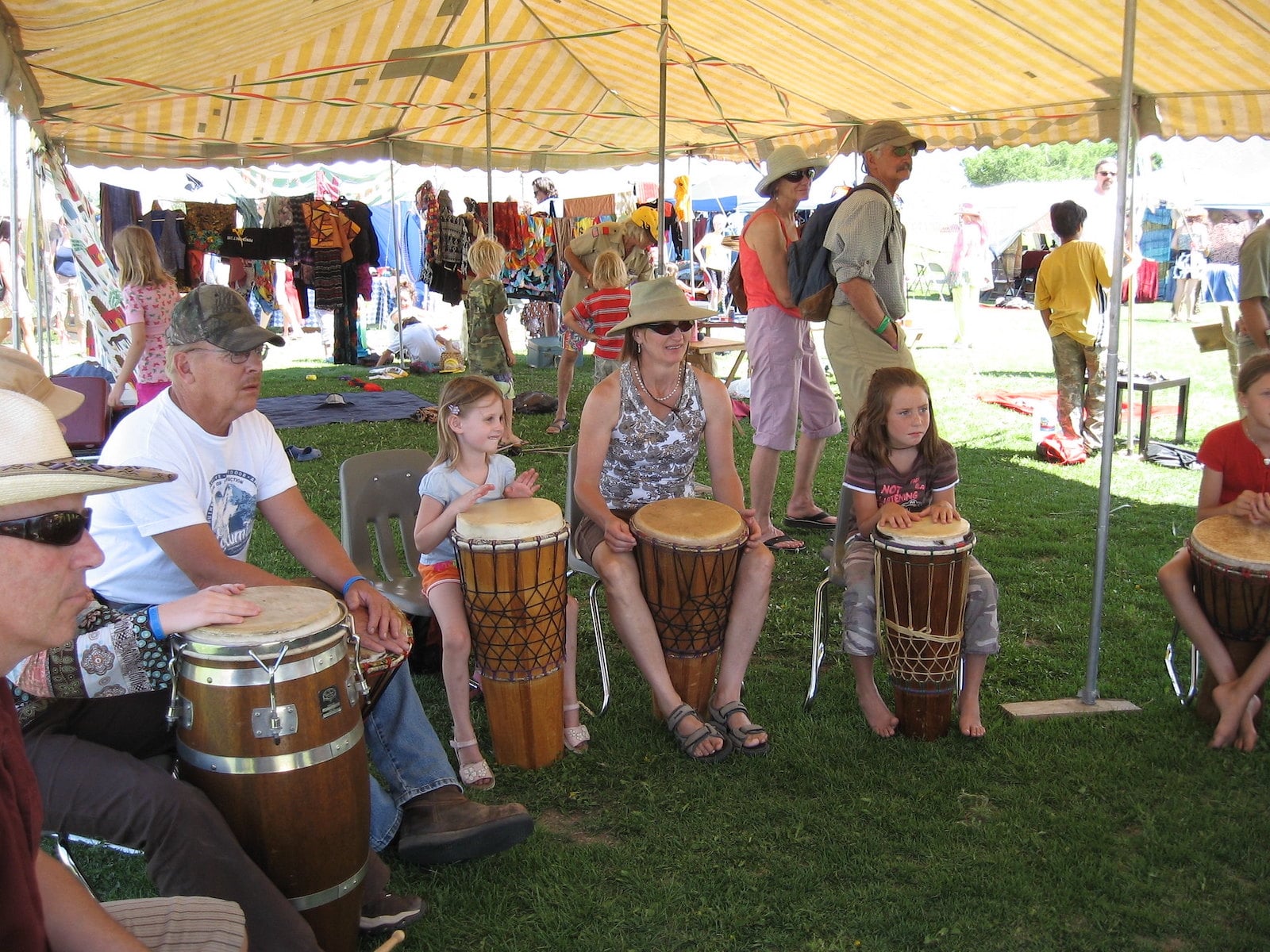 Each year, Crestone hosts an exciting three-day music festival celebrating musicians representing a diverse range of genres and cultures from around the globe. The event features more than 21 international artists and offers exciting multicultural food and beverage options, exciting contests, and family-friendly activities.
The Crestone Music Festival embodies the community's commitment to giving visibility and a voice to a broad range of cultures and spiritual traditions.
TBD 2022 | crestfest.org
Saguache Fall Festival & Quilt Show
The Fall Festival & Quilt Show features a community breakfast, walk and run, a special international dance, and educational quilting demonstrations hosted throughout the day. There are plenty of activities to keep kids entertained, like games, face painting, and a bounce house.
Held during the peak of chile roasting season, the incredible smell of roasted green chiles will greet you as you explore this exciting outdoor festival, which also hosts a myriad of vendors selling everything from delicious food to artwork to other handcrafted items. When the festival wraps up, melodramas are typically put on for festival-goers at the Ute Theatre.
If you've never visited this fascinating town, the Fall Festival is an excellent opportunity to experience the creativity, warmth, and energy of the Crestone community.
Saturday, September 17, 2022 | saguachechamber.org…
Winterfest
A festival aimed at celebrating the winter season, Crestone's Winterfest is the town's largest annual gathering of artists. Wrapped into the event is the Holiday Fine Art & Gift Show, which includes special art showings, a multitude of vendors, live entertainment, and lots of terrific food and beverage options.
Crestone is a stellar place to visit any time of the year, but it's especially beautiful during the annual Winterfest when a pristine layer of snow typically blankets the town's streets, surrounding forests, and nearby peaks.
TBD 2022 | crestoneeagle.com
Crestone is an incredibly special place to visit any time of the year, but if you're in town during one of these special events, your experience here will be even more memorable. From its charming shops and restaurants to the immense Sangre de Cristo Wilderness located just outside of town to terrific annual events, Crestone is one of Colorado's most unique and rewarding destinations.