Surrounded by subalpine forest, the Leadville National Fish Hatchery is the second oldest of its kind in the United States. Created by former President Harrison in 1889, its purpose was to increase the fish supply in the Rocky Mountain area. With 3,072 acres of land, the hatchery has a variety of learning and outdoor opportunities.
With 20 nursery tanks and 16 raceways for fish, the Leadville National Fish Hatchery is a popular and unique place to tour. Boasting a Pathways to Fishing program aimed at showing kids how to be better fishermen through a 10-station program, school tours are popular here. Moreover, private tours are also available.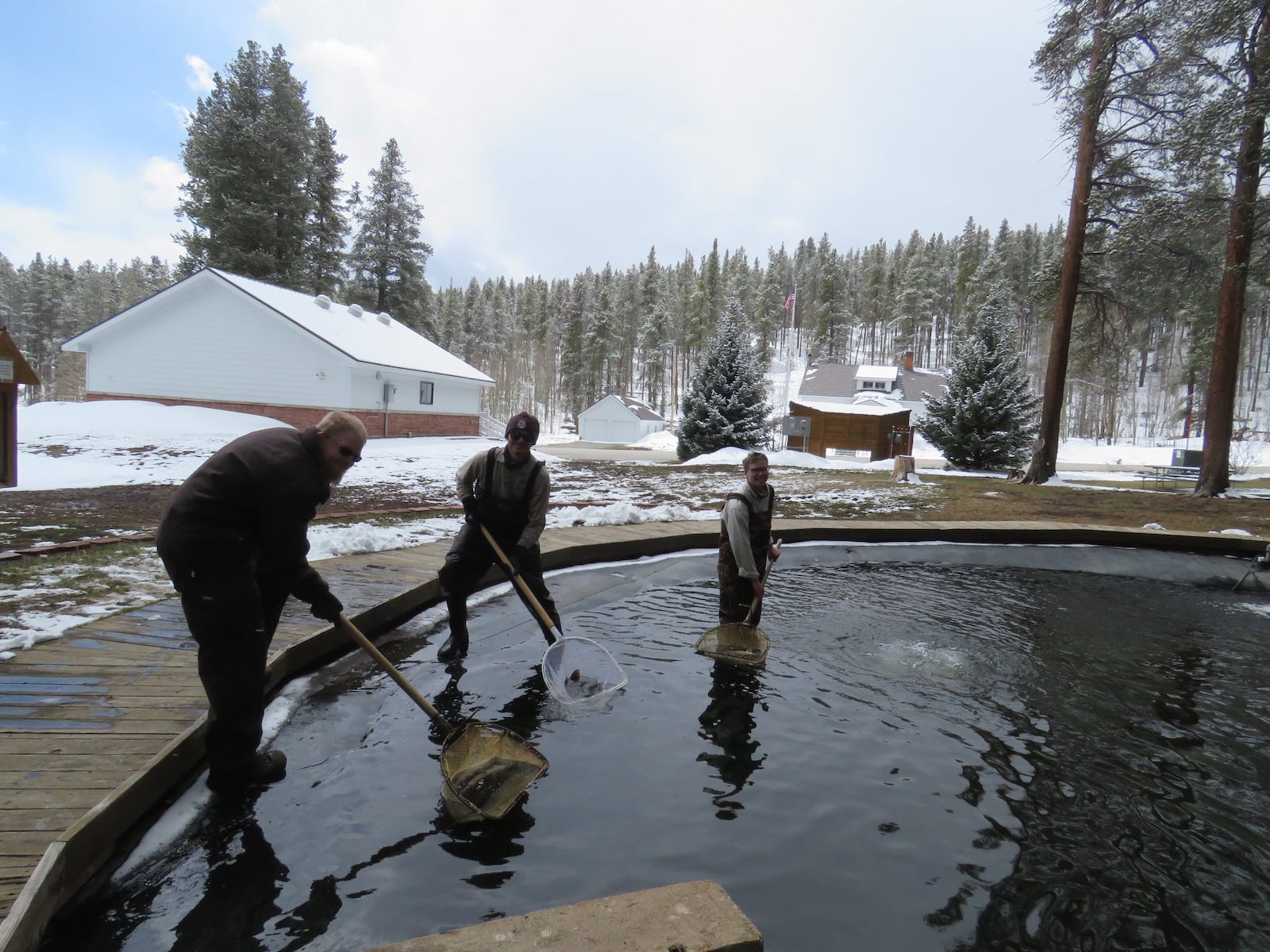 On-site, there are over 12 miles of hiking trails, like the Rock Creek, Highline, and Kearney Park, that connect to other trails, such as the Colorado Trail. Wildlife is abundant at the Leadville National Fish Hatchery. Keep your binoculars ready to spot eagles, hawks, elk, deer, foxes, and porcupines.
Hunting and fishing are allowed at the hatchery, but make sure to read and follow the regulations for catch and release. Licenses are required, and guns may not be discharged within 100 yards of parking lots or occupied buildings. Other outdoor activities include mountain biking, bird watching, snowshoeing, cross country skiing, and using the picnic and playground areas.
Details
Address: 2846 Highway 300, Leadville, CO 80461
Phone: 719-486-0189
Season: Year-round
Hours: Daily | 7:00 am – 3:30 pm
Website: fws.gov…