Colorado is known for many things: skiing, epic mountains, plentiful days of sunshine, and of course, its beer scene. Home to over 400 breweries, the state has become a mecca for the craft beer industry and doesn't show any signs of stopping.
With the majority of the Centennial State's breweries located along the Front Range, this area is also home to many notable related festivals, which celebrate the latest and greatest brews from Colorado and beyond. From the massive Great American Beer Festival (GABF) to smaller-scale events like the Steers & Beers Whiskey and Beer Festival, there is something for everyone to enjoy.
Discover your new favorite brew or brewery with these festivals in Denver, Boulder, Fort Collins, Colorado Springs, and throughout the Rocky Mountains.
Here are Colorado's best beer festivals, sorted by town/region:
Denver
Boulder
Fort Collins
Colorado Springs
Rocky Mountains
Beer Festivals in Denver
The Mile High City hosts a slew of craft breweries and one of the most prominent beer festivals in the world: the Great American Beer Festival. Year-round, there's sure to be a fun event celebrating craft sips somewhere around the metropolitan area.
Brew Fest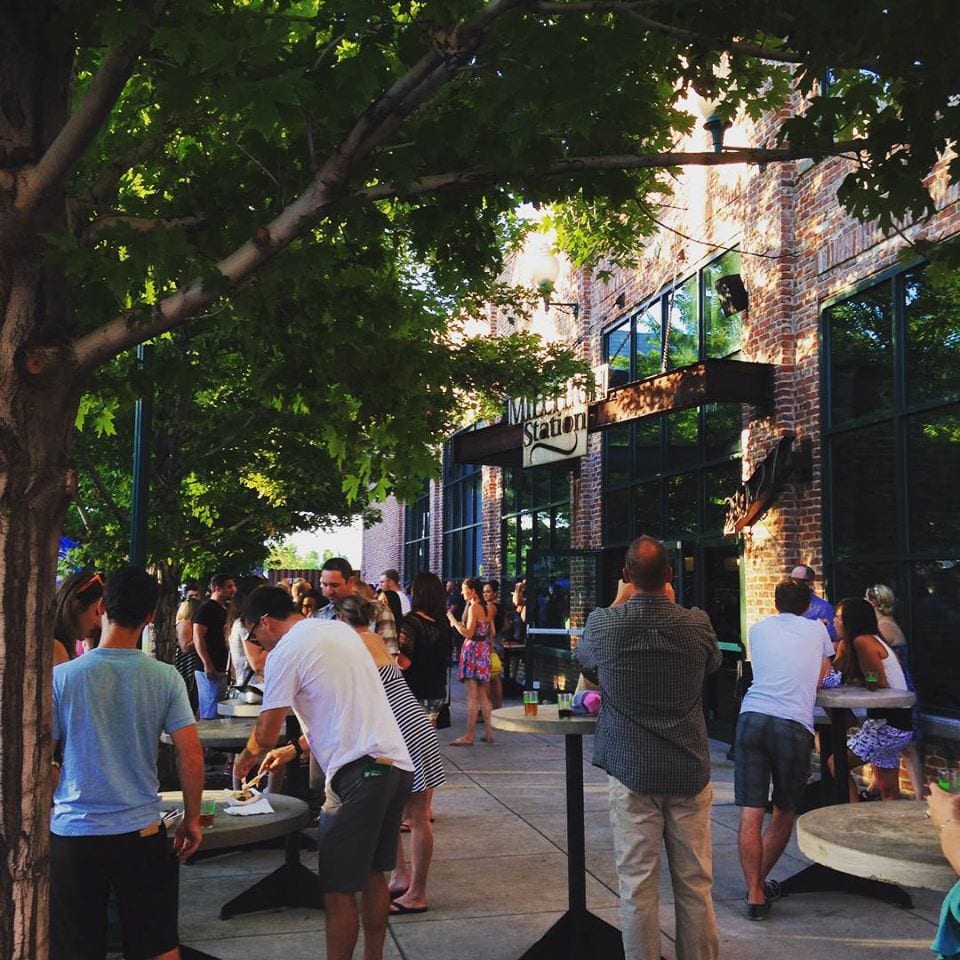 With both winter and summer events, the Brew Fests at Mile High Station are a convenient way to try out beers from over 40 different breweries right in the heart of Denver. Both gatherings take place indoors and outdoors, with live music and food trucks hosted outside. Tickets include a commemorative tasting glass and endless samples, with daytime and evening tasting sessions available.
They also host the Vail Valley Brew Fest at Avon in early August.
Location: Mile High Station
Date: Saturday, January 28 & Saturday, July 22, 2023
Website: brewfestevents.com
Mile High Grilled Cheese and Mac Festival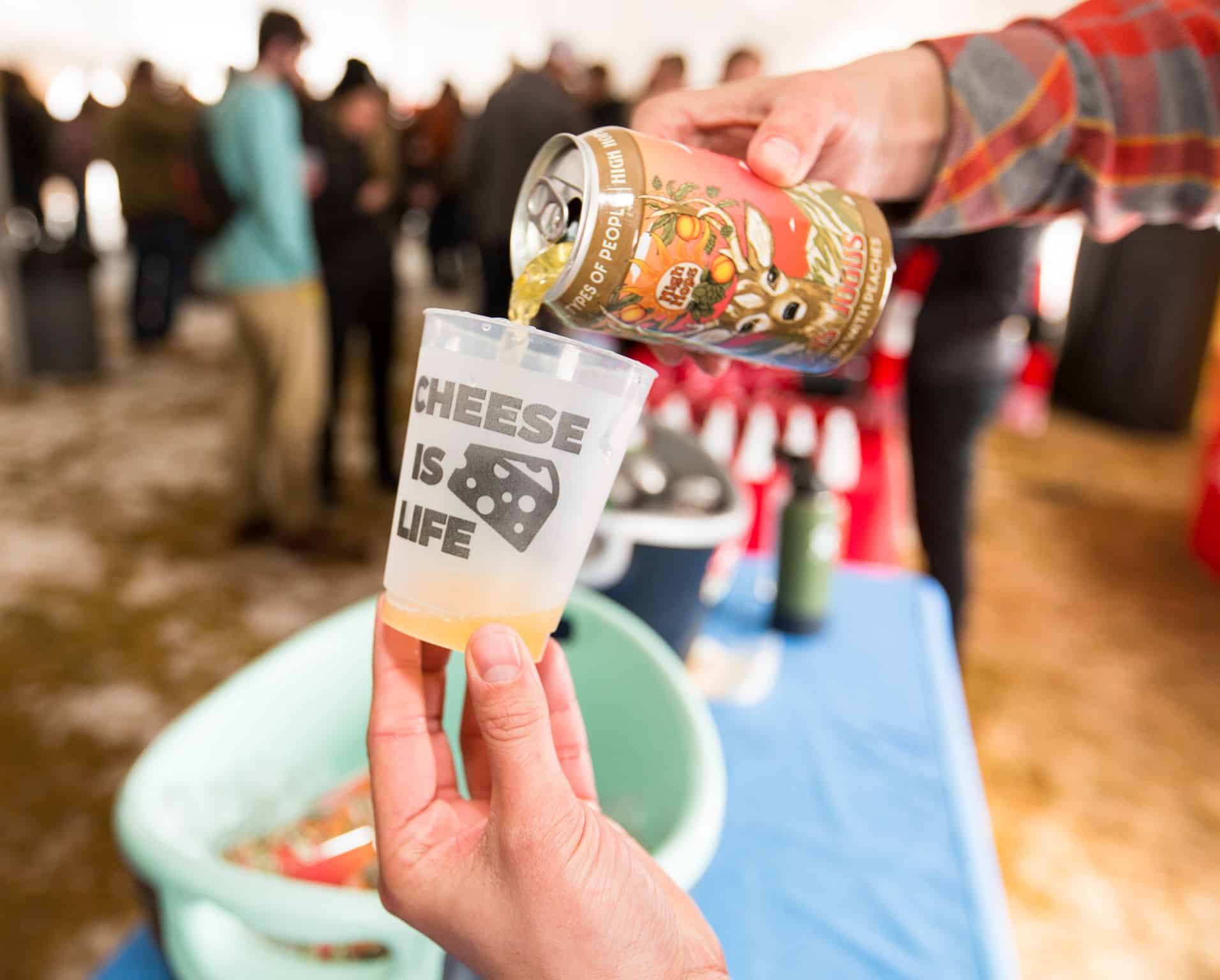 What could be better than gourmet grilled cheese, mac and cheese, and a glass of beer? Enjoy them all at Mile High Grilled Cheese and Mac Fest. The best of the best chefs and brewers pair together to make delicious gourmet cheese dishes that are the perfect complement to a variety of craft drinks.
Denver Collaboration Fest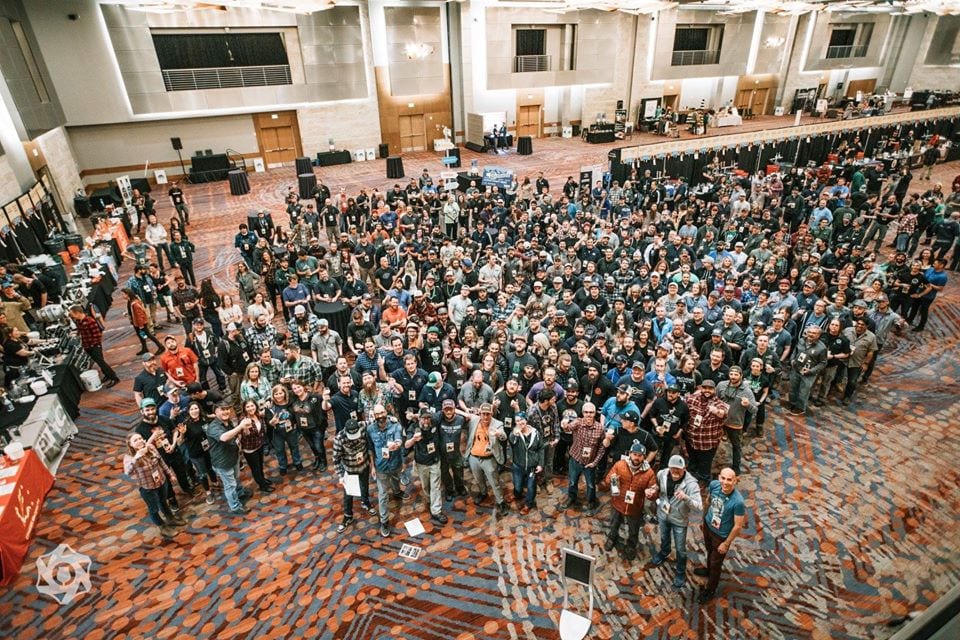 Featuring 200+ breweries, the annual Collaboration Fest will return as one of America's most creative beer festivals. Including 100+ beer projects, the concept includes a Colorado-based brewery partnering with one or several others from anywhere around the world, bringing attendees plenty of eccentric combinations and flavors never experienced before.
Mile High Beer Fest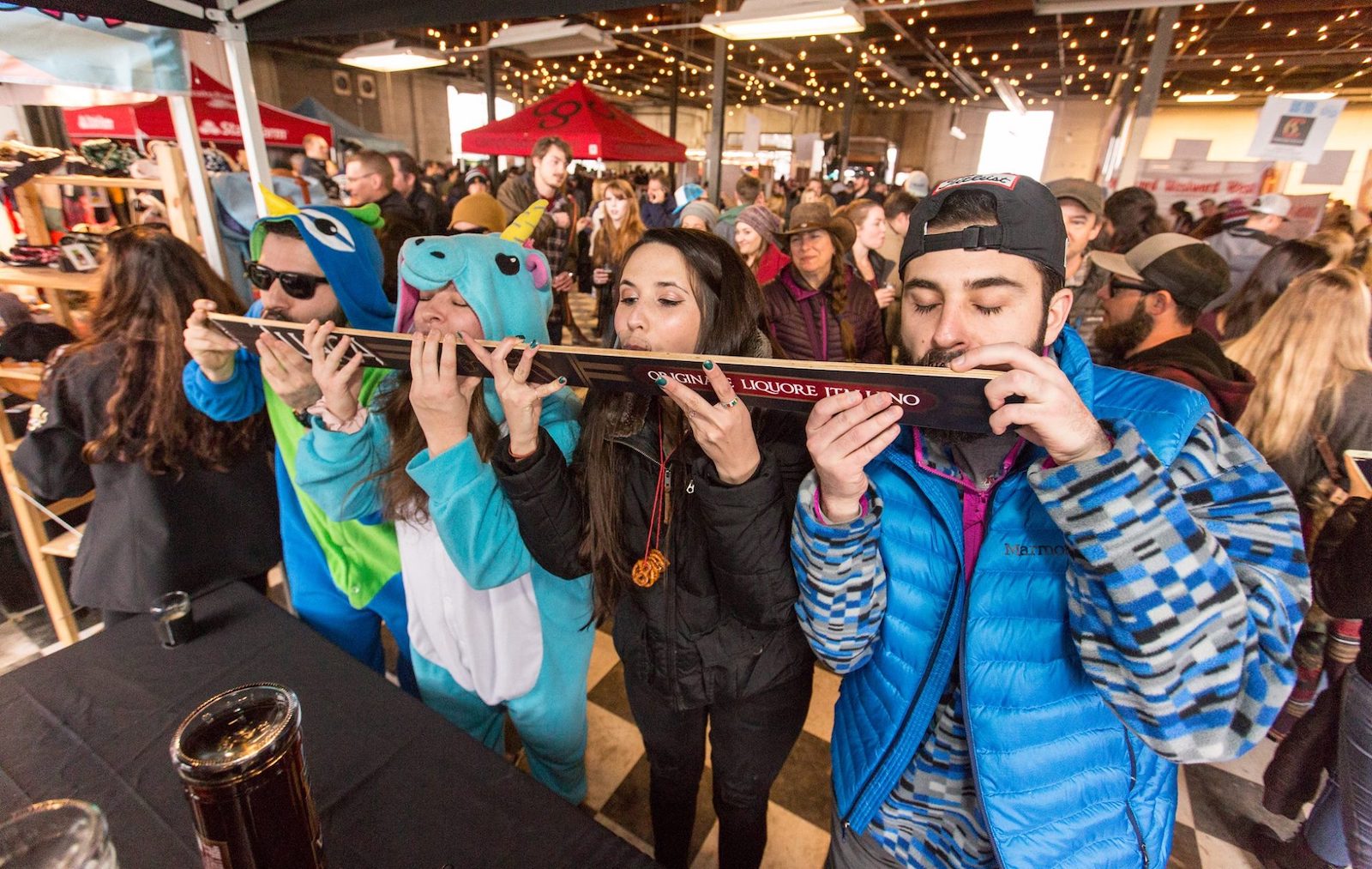 On a smaller scale, the Mile High Beer Fest brings a selective group of 25+ breweries and a handful of cideries and distilleries to the McNichols Civic Center. Indulge in 2.5 hours of unlimited tastings,  live music, and tasty food trucks.
Great American Beer Festival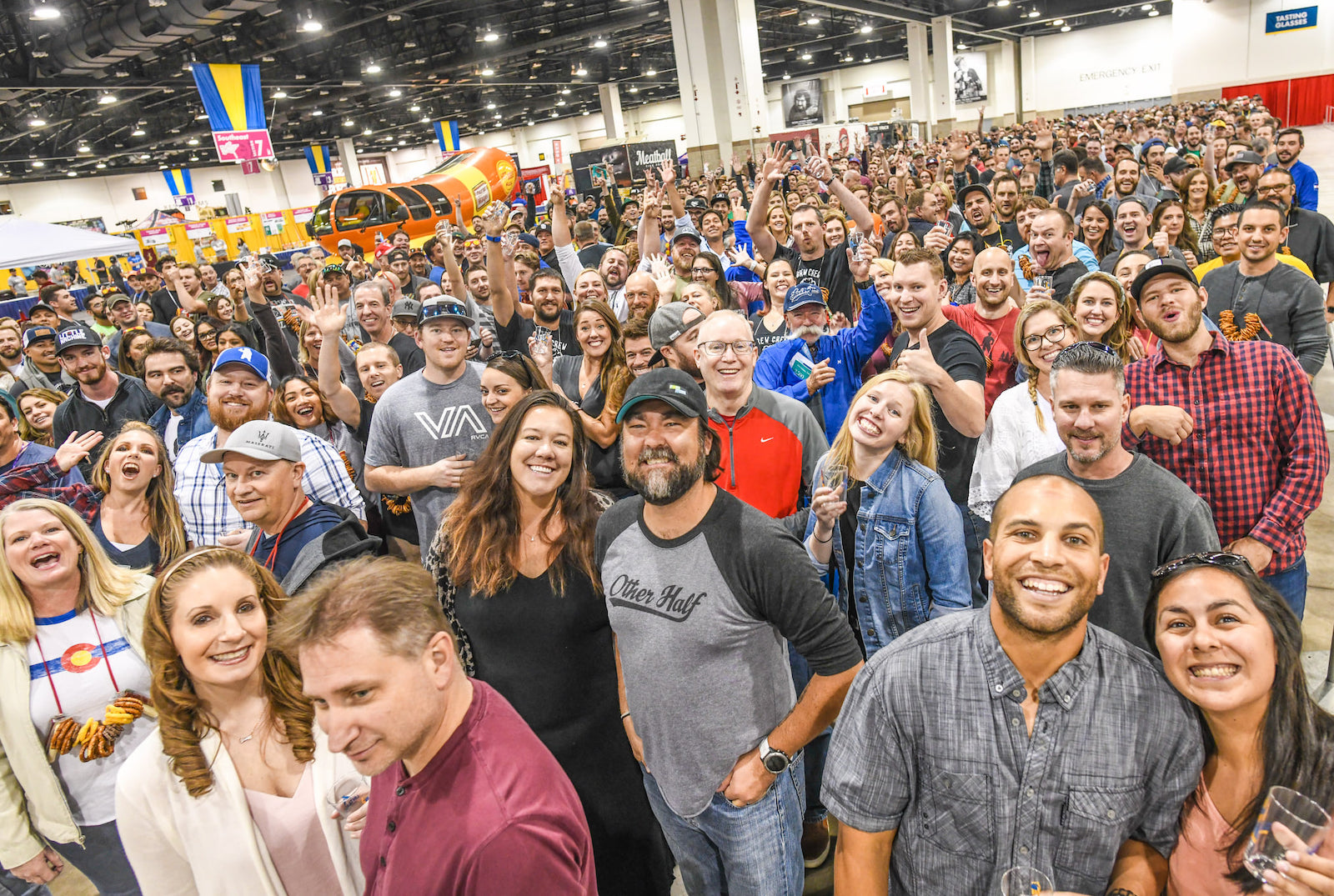 As Colorado's biggest beer festival, the Great American Beer Festival is a three-day celebration that culminates in Denver Beer Week. What began back in 1982 with only 22 participating vendors, GABF has grown into the largest ticketed beer event in the country with 800 participating breweries and 4,000 beverages to sample.
It is also the biggest brew competition in the country, including 100+ style categories awarded from a panel of several hundred judges. Tickets always sell out, and fast, so plan to snag some the day they go on sale.
Beer Festivals in Boulder
Boulder is a community brewing with craft beer. There are several well-known microbreweries in town, including Avery, Boulder Beer, Left Hand, and Upslope. Even more, just north of town in Longmont, you'll find Oskar Blues. You can tour these breweries year-round. On select weekends throughout the year, there are several awesome festivals to attend in Boulder County.
Lafayette Brew Fest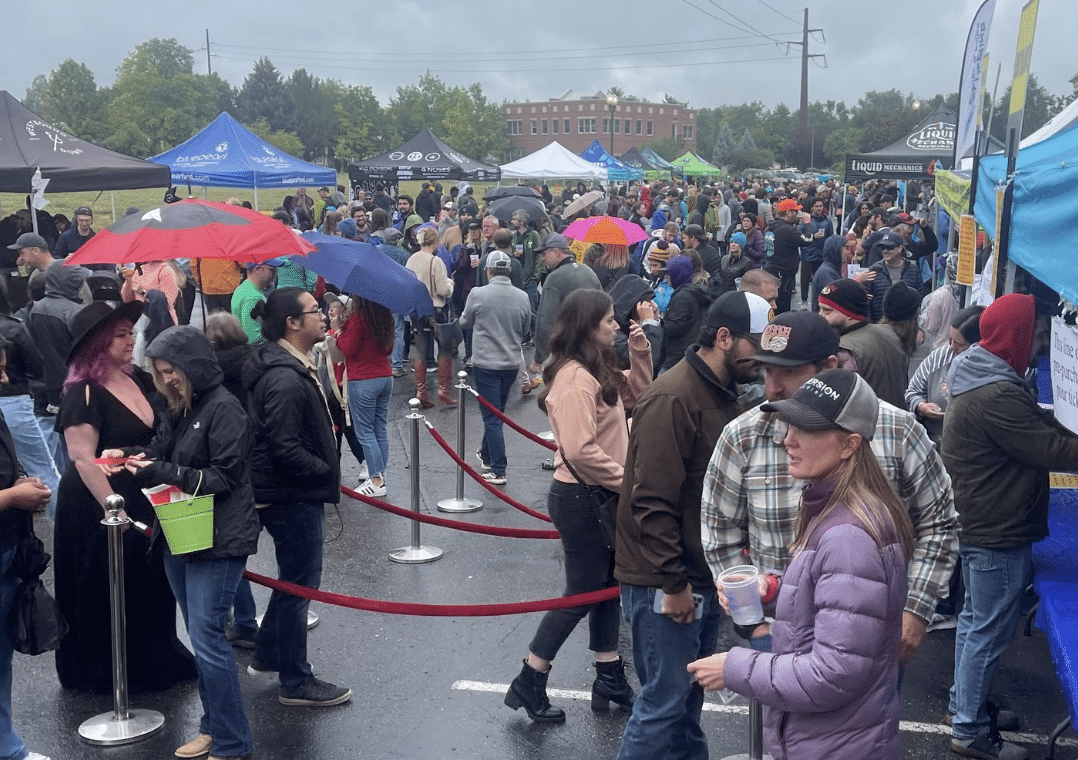 The Lafayette Brew Fest is back to celebrate all things beer in Colorado. The event takes place in Old Town Lafayette and is free to attend, but tastings must be purchased with drink tokens. With all breweries/cideries represented that are located within a 75-mile radius, attendees can savor a variety of beers, wines, and food.
JUL-IPA
JUL-IPA is a popular summer festival for beer enthusiasts and lovers organized by West End Tavern. The 15th annual festival will highlight a variety of brews from local breweries and themed activities such as games and auctions.
All proceeds will be donated to the Safehouse Progressive Alliance for Nonviolence. The gathering will take place on the rooftop of the West End Tavern so guests can revel in great sips and some fresh air. It's the perfect opportunity to have fun and support a worthy cause.
Beer Festivals in Colorado Springs
Like Denver, the Springs is packed with microbreweries. Bristol Brewing and Phantom Canyon are some of the most popular in town, but you won't be hard pressed to find a slew of others. It also has its fair share of beer festivals to imbibe in the summer sun.
Feast of Saint Arnold XI – Family Friendly Beer Festival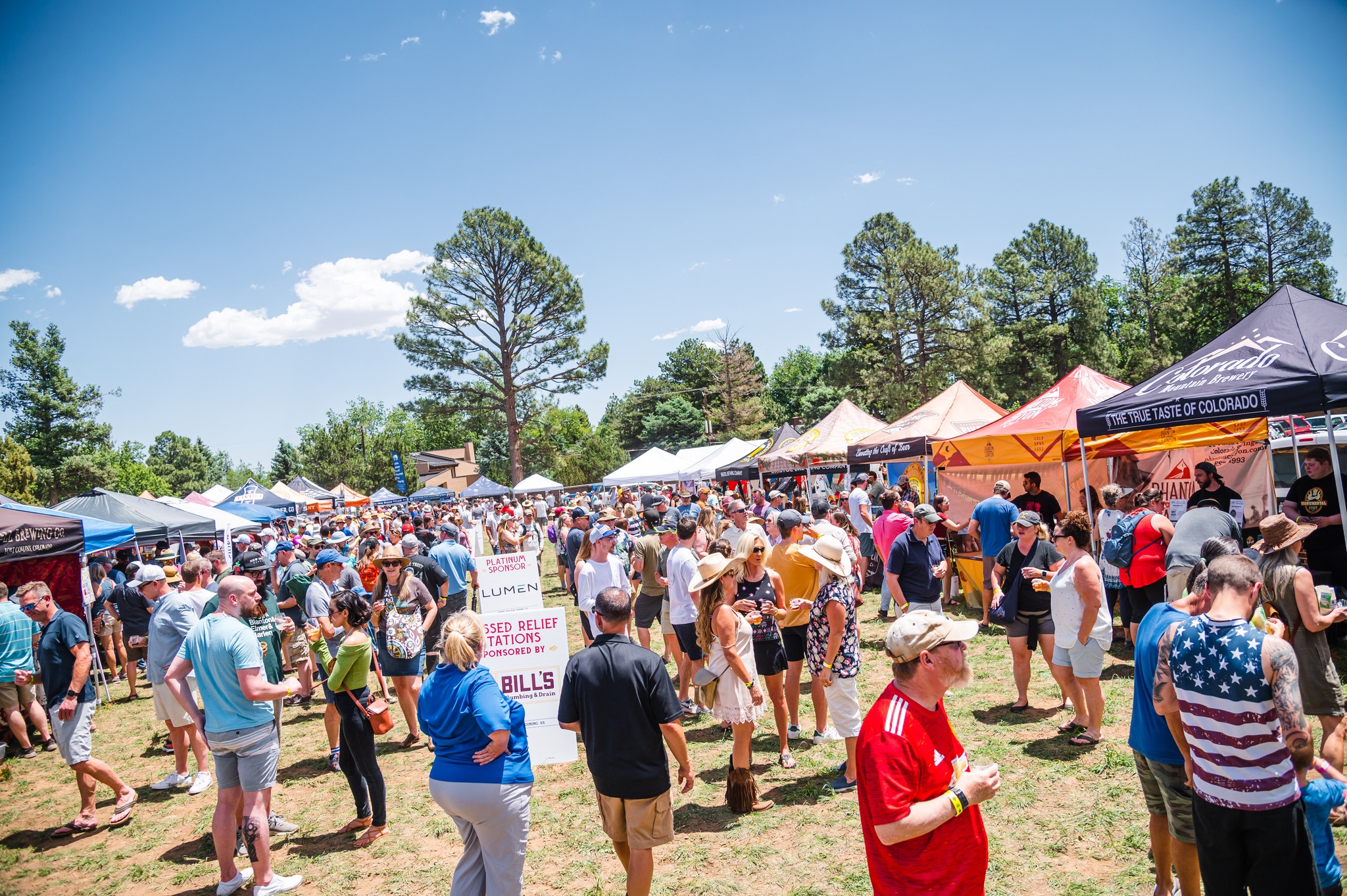 If you're looking for a family-friendly festival to enjoy, look no further than the Feast of Saint Arnold XI. Hosted by the Chapel of our Saviour Episcopal Church within the Broadmoor neighborhood, this longstanding favorite features over 20 breweries and distilleries to simple along with a large family zone. Even better, proceeds benefit the organization's community engagement efforts.
Steers & Beers Whiskey and Beer Festival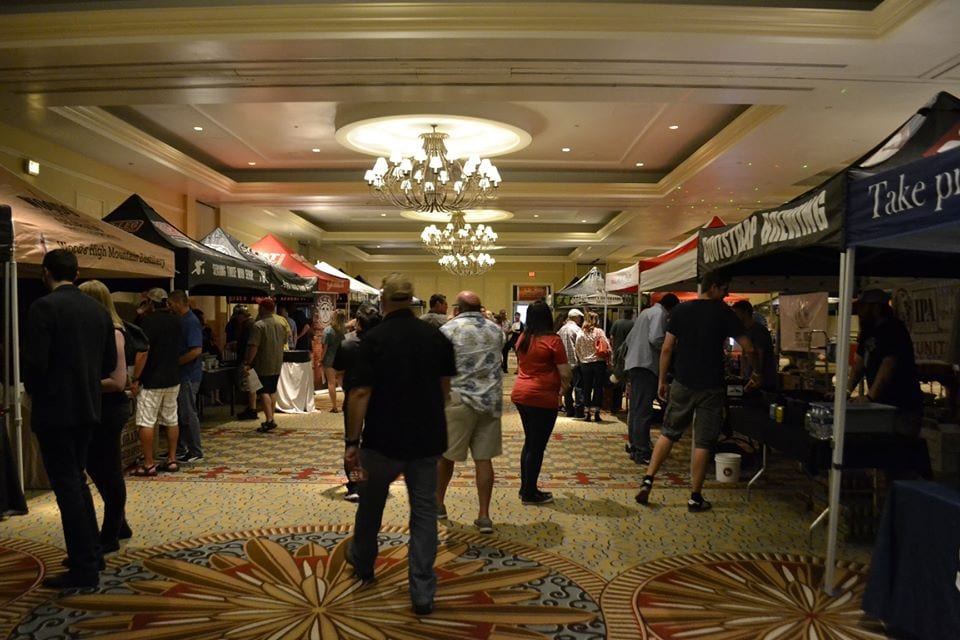 The whiskey and beer festival to attend in Colorado, the Steers & Beers Whiskey and Beer Festival features hundreds of brews and whiskeys to sample. Enjoy the RNDC Whiskey Trail Rooms, a live DJ, the New Belgium patio with the option to jam out to a silent disco, a mechanical bull, and much more.
Their VIP experience allows for tastings of whiskeys and craft sips not available during the general admission session, plus relish a more intimate environment for mingling with the brewers and distillers while sampling.
Location: Ivywild School
Date: TBD 2023
Bines & Brews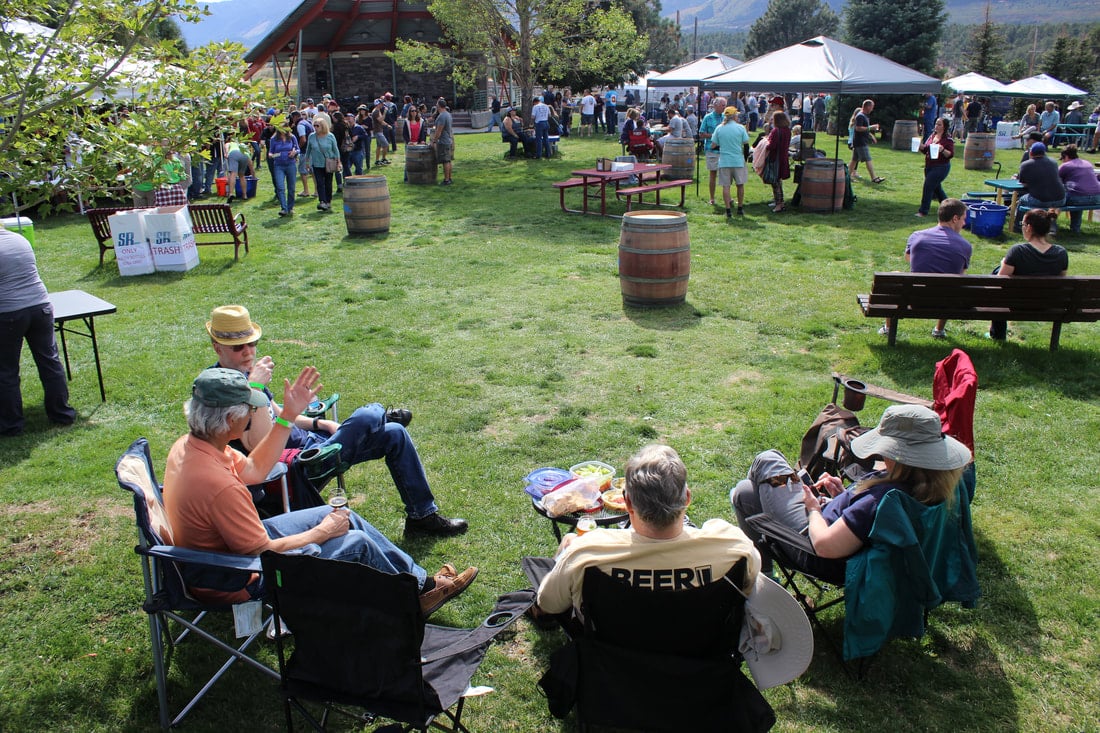 Although the All Colorado Beer Festival is no longer running, the organizing entity still hosts a few smaller events each year. The Bines & Brews festival is held annually in Limach Park in Monument, a quick drive north of Colorado Springs. Presenting about 15 breweries and a few food trucks, this small-scale event is a lowkey opportunity to socialize with your favorite brewers and learn more about what you're sipping on.
Beer Festivals in Fort Collins
The northern front range is blessed with craft breweries, and Fort Collins is one of the original destinations for beer factory tours. It houses a branch of Anheuser-Busch, pumping out Budweiser beers by the truckload for the Mountain West region. Long-time favorites include New Belgium and Odell. There used to be a handful of unique events, but not many have been hosted lately.
Beer Festivals in the Rocky Mountains
There are amazing hidden gem breweries through all stretches of the Rocky Mountains, from the front range to the western slope. You can also find big beer festivals held at an array of mountain towns, including Breckenridge, Salida, Steamboat Springs, Durango, and Telluride. On top of that, come September and October, you can celebrate Oktoberfests at locations all around the state.
Reds, Whites, & Brews in the Boat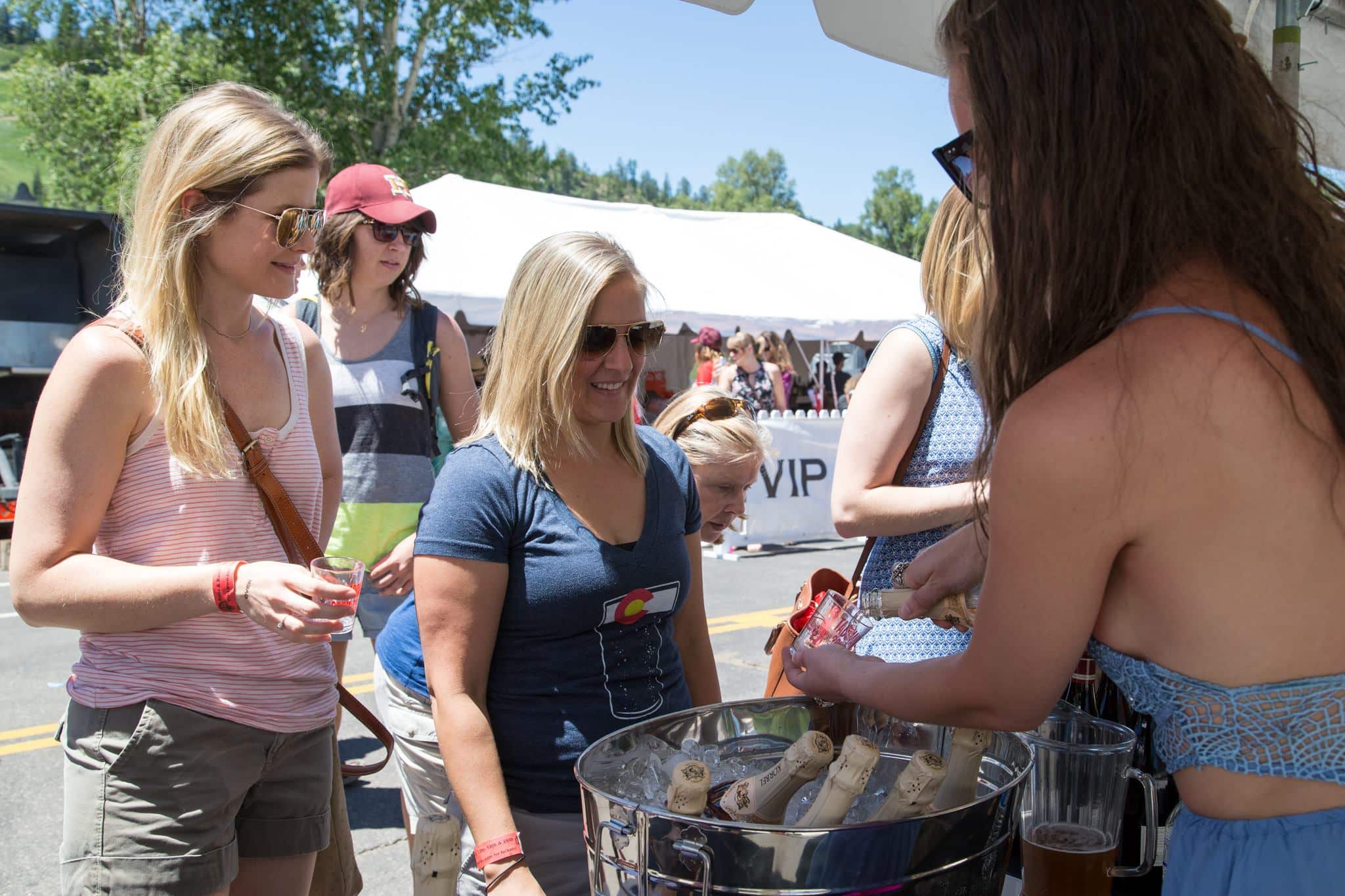 Mark your calendars for the end of June as Reds, Whites & Brews in the Boat returns to Steamboat Springs to celebrate local music, food, and beverages. This festival, which began in 2012, offers attendees the chance to savor unlimited samples of wine and craft beer while jamming out to live performances by a lineup of talented bands. For an elevated experience, VIP tickets are available and include exclusive perks such as a catered lunch and a private tent with nice views of the stage.
Colorado Brewers Rendevous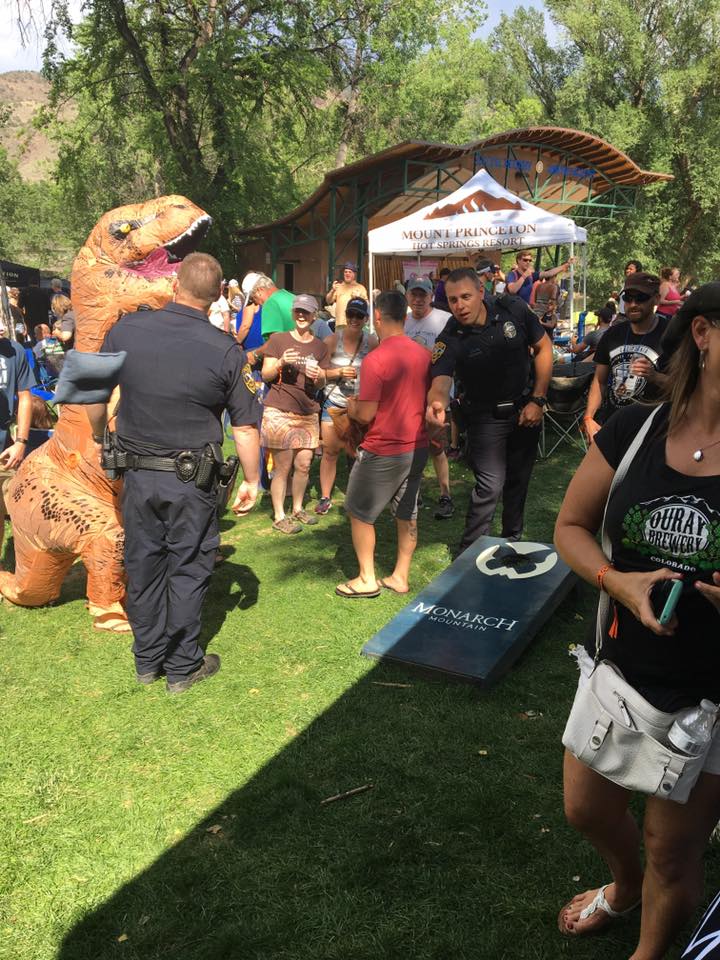 Join the fun at the Colorado Brewers Rendezvous at Riverside Park in Salida. Visitors will have the opportunity to indulge in world-class craft beers and delicious food while surrounded by stunning mountains, all in one place. With over 300 craft beverages from more than 70 Centennial State breweries, there will be no shortage of unique flavors to sample. Plus, tune into music performances and a lively atmosphere with your friends while discovering your new favorite drink.
Telluride Blues & Brews Festival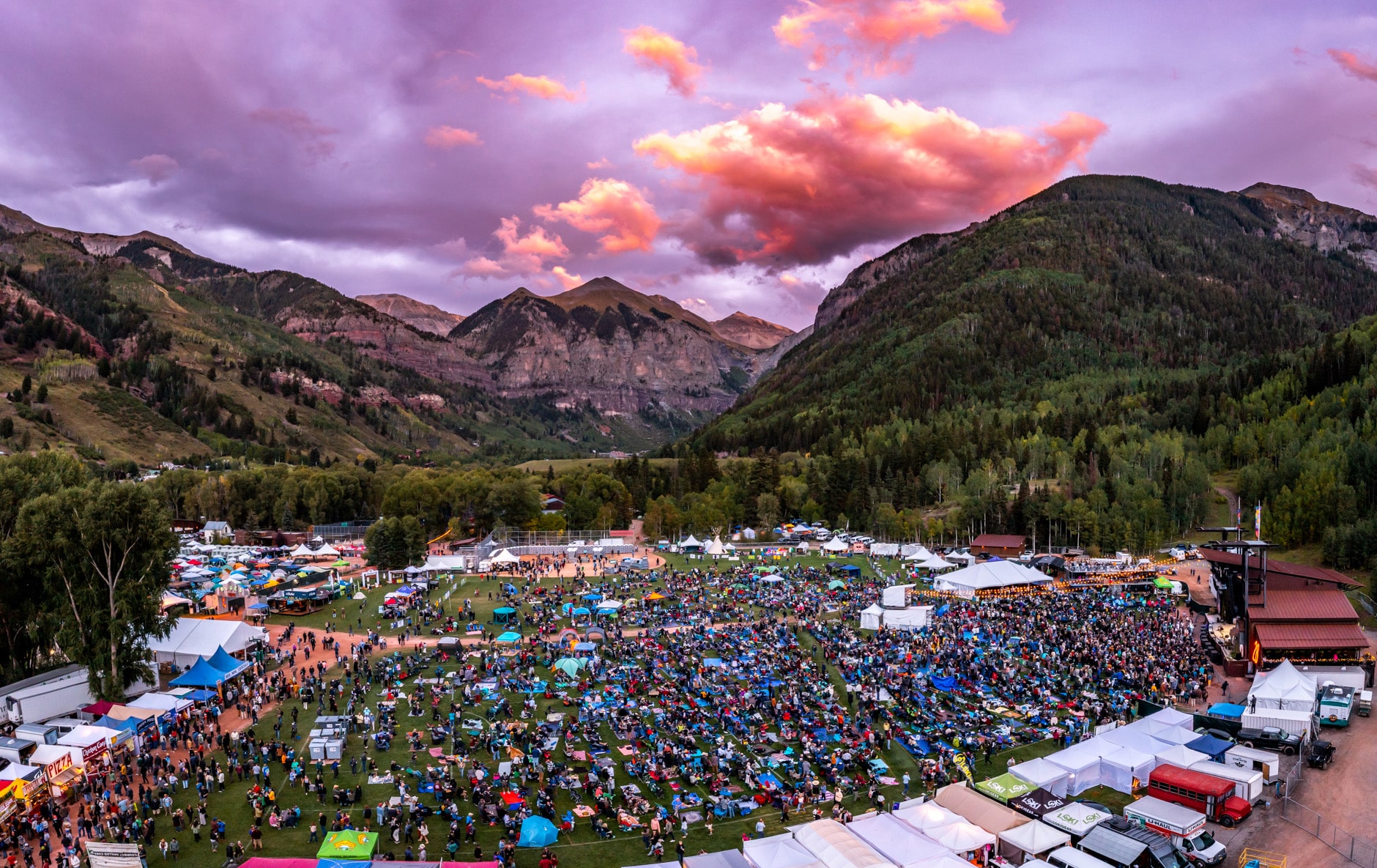 Experience the ultimate weekend in mid-September at the Telluride Blues & Brews Festival, a three-day event spotlighting an elite group of 56 craft breweries and a mix of blues, rock, gospel, indie, funk, and soul music. Held at Telluride Town Park, visitors can enjoy free gondola rides, hiking, biking, craft vendors, and even bungee trampolines and bounce houses for kids. Don't miss the Grand Tasting on Saturday, considered by some as the top craft beer event in the Southwest, with over 150 styles of beer and cider to sample.
A few other popular festivals in the region include:
Jan – Big Beers, Belgians & Barleywines Festival in Breckenridge
Jul – Breckenridge Summer Beer Fest
Aug – San Juan Brewfest in Durango
Aug-Oct – Oktoberfests in Colorado
These are among the best beer festivals in Colorado. Cheers! Celebrate responsibly.