One thing that can't be denied, Denver's music scene is one to be appreciated and celebrated. From home-grown acts to national big-name performers, Denver draws in the crowd with its plethora of music venues that range in size, genres, and atmosphere. There is truly something for everyone to enjoy.
Discover these places to see concerts in Denver and let the music move you! Maybe you can even catch one of these famous bands from Colorado playing a local show. Or perhaps uncover the next great local band poised to make it to the world stage.
To find a fun band to see, you can check out a venue's website for upcoming shows, your favorite bands' tour schedules, or pick up a local Westword, a free newspaper/magazine available at shops all around town. You can view Westword's concert schedule online as well.
Here are among the best concert venues in Denver, CO, in no particular order:
1. Ogden Theatre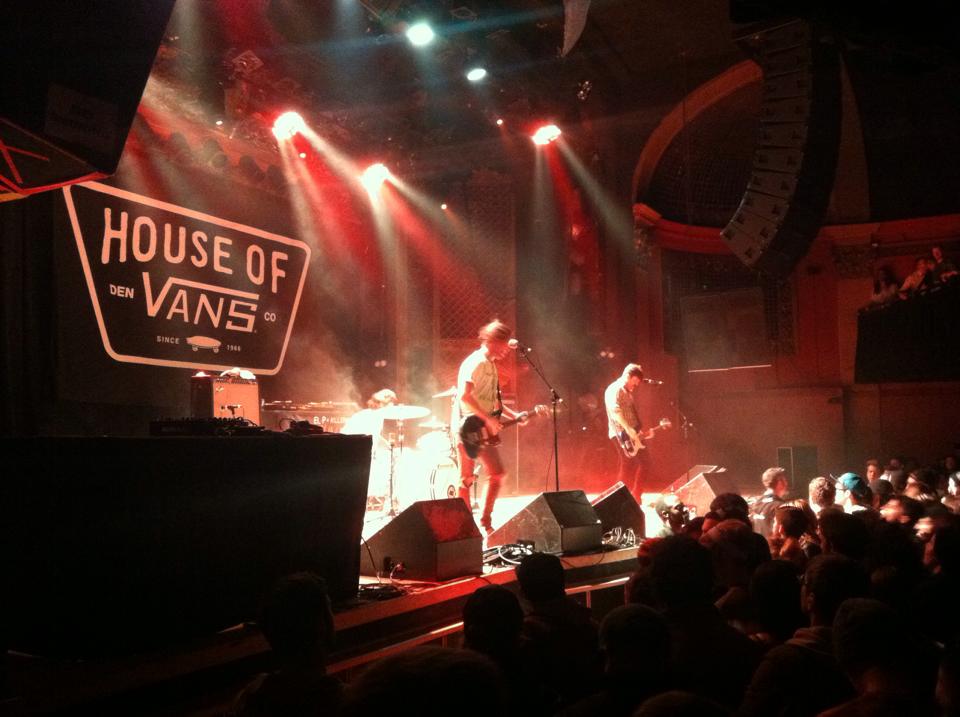 Found in Denver's Capitol Hill neighborhood is a favorite amongst Denverite concert-goers, the Ogden Theatre. No matter if you are into rock or bluegrass, the Ogden hosts a variety of music genres that appeal to almost everyone's musical tastes. Located on East Colfax, a concert at the Ogden is often enjoyed by a late-night dinner or drinks that line the street of Colfax. This venue is general admission only, so if you want the best spot, arrive early.
935 E Colfax Ave, Denver, CO 80218 | 303-832-1874 | ogdentheatre.com
2. Fillmore Auditorium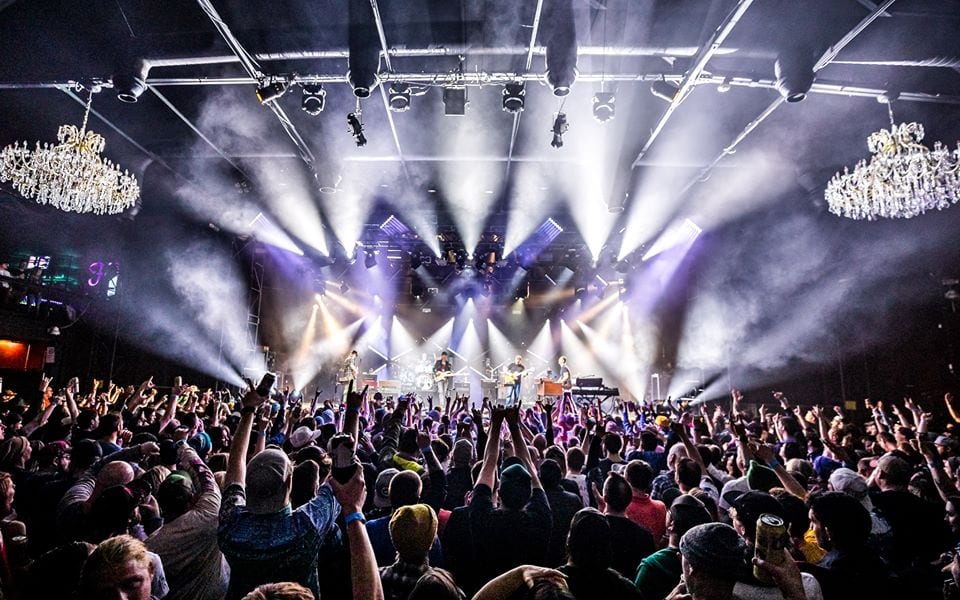 Located down the street from the Ogden Theatre, the Fillmore Auditorium is the largest concert venue in the neighborhood. Since 1905, the Fillmore has brought everything from EDM shows to hip-hop dance parties to Denver's music scene. A large main floor and an upper level take general admission tickets only, holding around 3,700 screaming fans.
1510 N Clarkson St, Denver, CO 80218 | 303-837-0360 | fillmoreauditorium.org
3. Ball Arena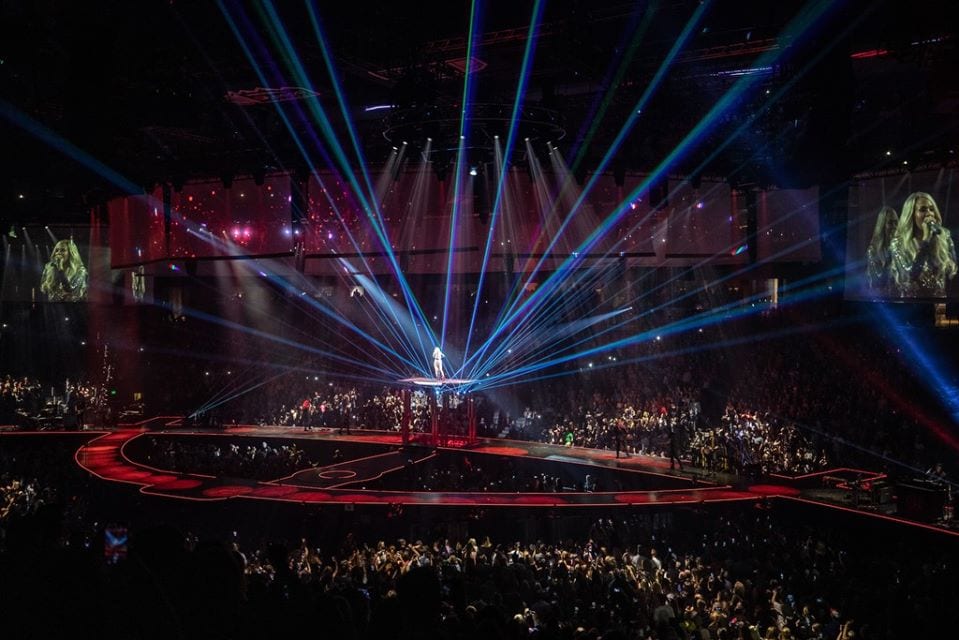 As Denver's largest multi-use music venue and arena, the Ball Arena brings in the big names in the music industry to Denver every year. When the venue isn't occupied by Avalanche hockey games or Nuggets basketball games, it is filled with live music from performers like Justin Timberlake, Pearl Jam, and Jay-Z. Located in the heart of Lower Downtown, its location makes it easy to grab dinner or a drink before or after your concert.
1000 Chopper Cir, Denver, CO 80204 | 303-405-1100 | ballarena.com
4. Summit Music Hall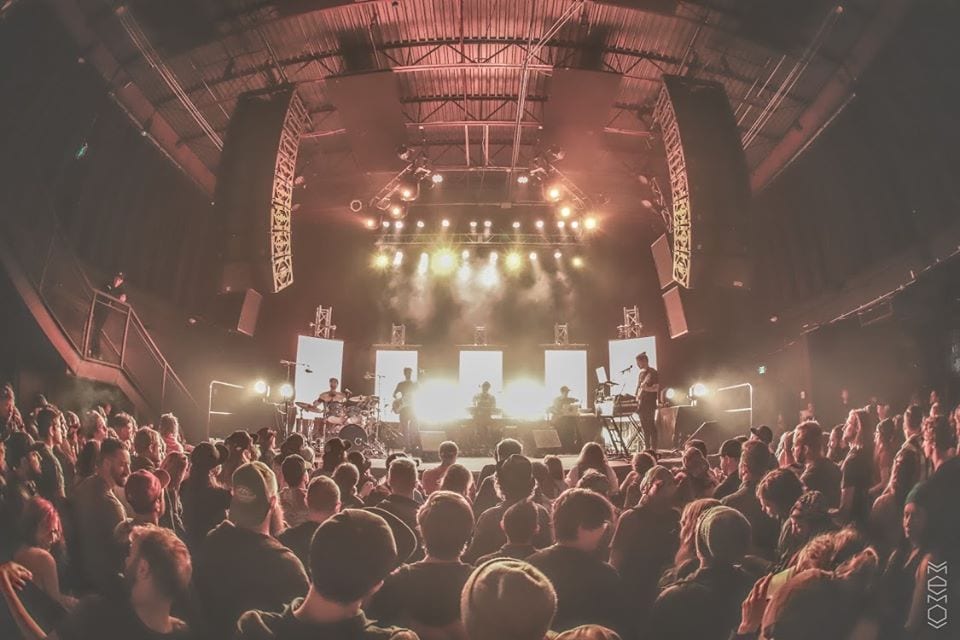 As a smaller-scale music venue in Denver's LoDo neighborhood, Summit Music Hall hosts a nice collection of metal and punk rock with recent additions in a variety of other music genres. With two different stage configurations, the venue hosts smaller crowds in the intimate Moon Room and just over 1,000 people on the main stage. Plus, concert-goers not only can enjoy a full bar but slices of warm pizza from Marquis Pizza.
1902 Blake St, Denver, CO 80202 | 303-487-0111 | summitdenver.com
5. Denver Botanic Gardens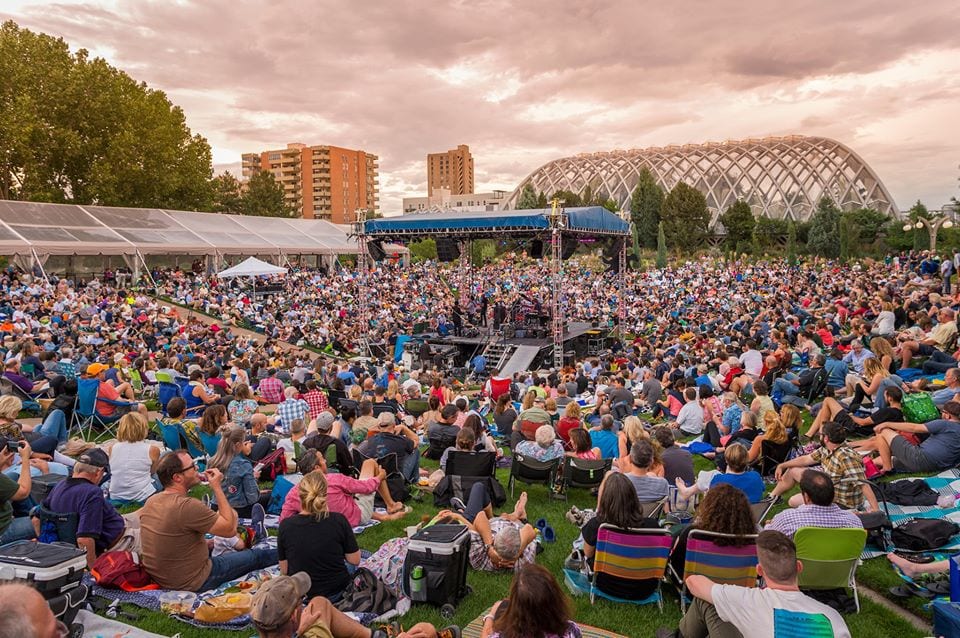 Locals know it's a sign of spring and warmer days ahead when the Denver Botanic Gardens announces its summer concert series line-up. The Denver Botanic Gardens sets the backdrop with beautiful flowers, trees, and sculptures for a unique concert space in the summer. Concerts take place outside at the UMB Amphitheatre onsite at the gardens on York Street. Musical acts range from Mary Chapin Carpenter to Ziggy Marley.
1007 York St, Denver, CO 80206 | 720-865-3500 | botanicgardens.org
6. Larimer Lounge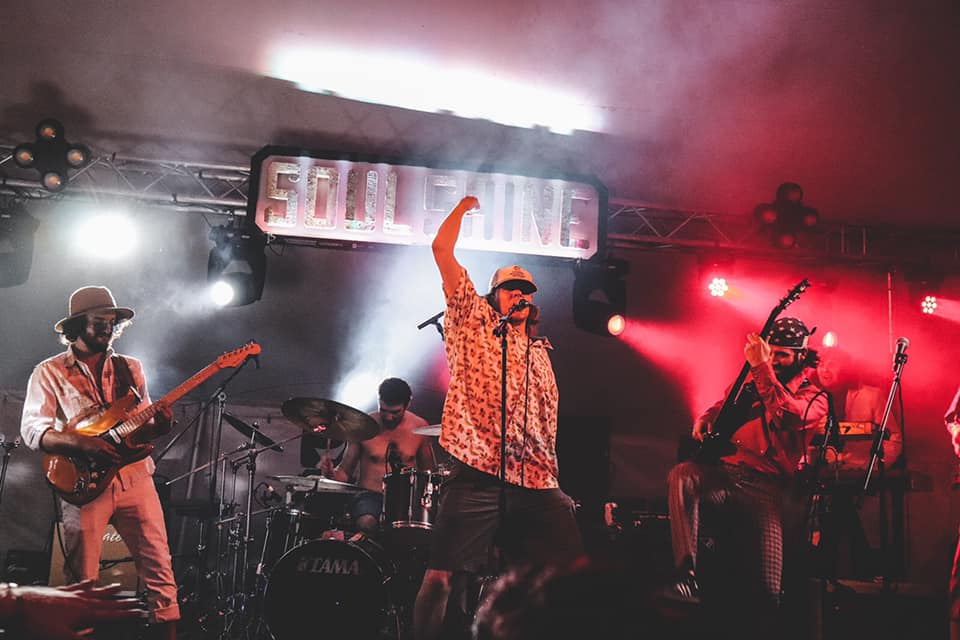 If you are looking for a classic concert in Denver, Larimer Lounge is it. A Denver institution, the Larimer Lounge is the perfect stage for up and coming musicians. This old-time bar is packed wall to wall with concert-goers, cheap beer, and barely enough room to breathe, but can sure put on a show with the best of them. Mainly hosting punk rock and alternative bands, this venue is a heavy hitter for those who enjoy a good headbanger with their beer.
2721 Larimer St, Denver, CO 80205 | 303-291-1007 | larimerlounge.com
7. Mission Ballroom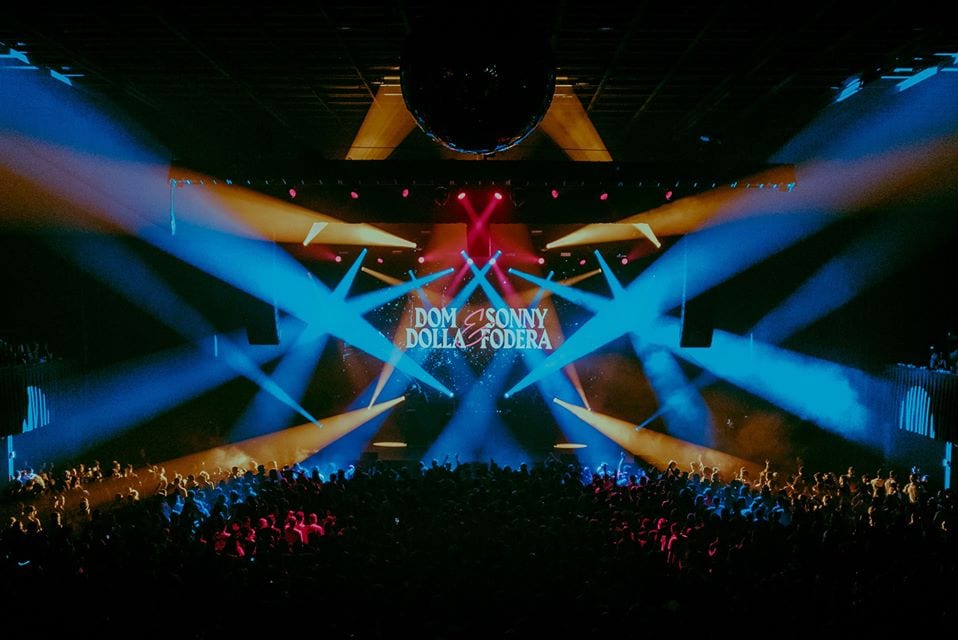 As one of Denver's latest concert venue to hit the stage, the Mission Ballroom has already made a name for itself as one of the best places to see a concert in Denver. Located in the River North Arts District, this larger-than-life venue is one of Denver's most cutting-edge performance space in the city. The venue holds up to 4,000 of your closest friends, offering an intimate setting but large enough to draw in popular headliners such as their opening night with the Lumineers.
4242 Wynkoop St, Denver, CO 80216 | missionballroom.com
8. Ellie Caulkins Opera House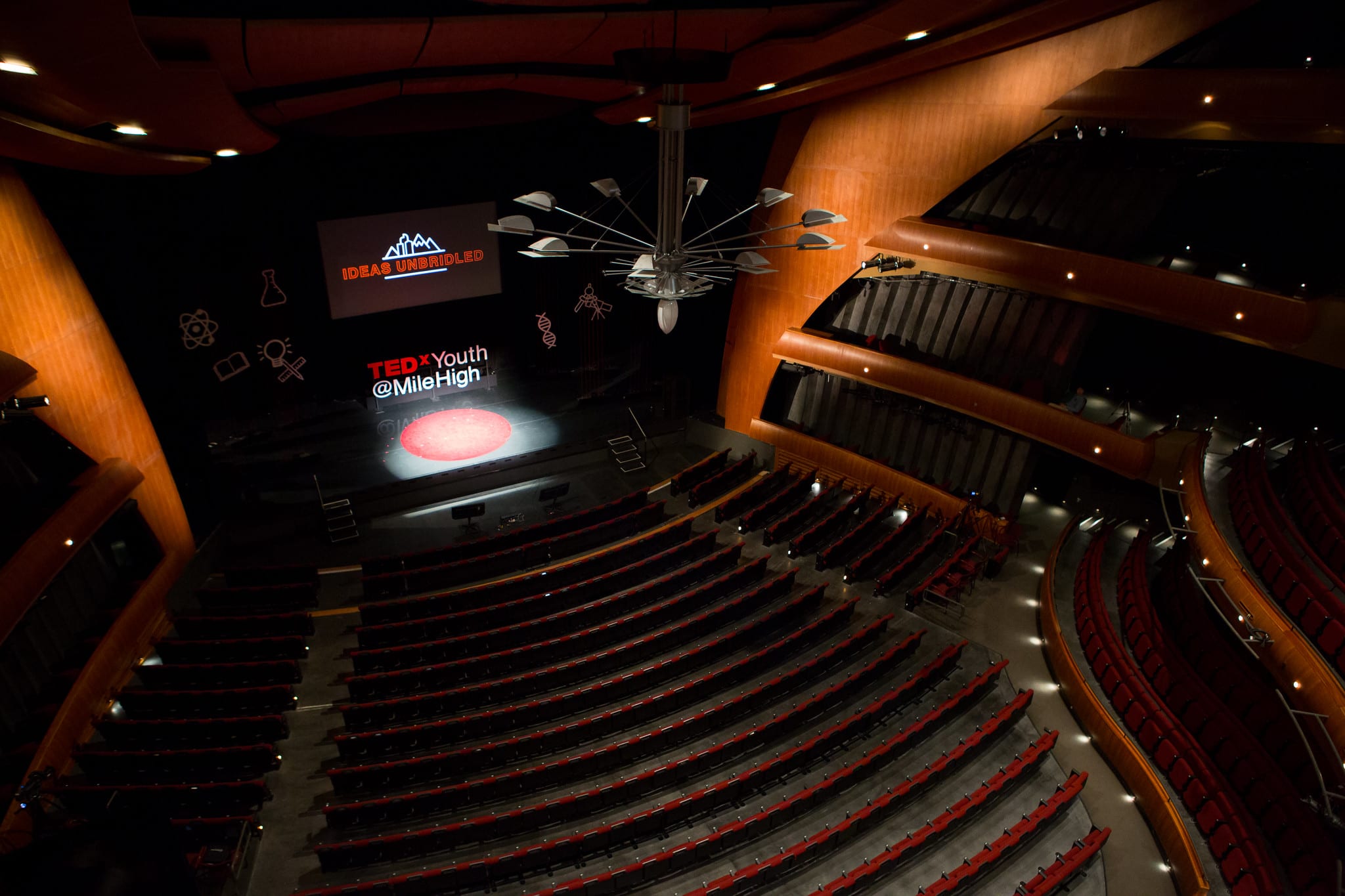 If rock and roll bands aren't your thing and you swing more towards the operatic voice, then the Ellie Caulkins Opera House is your venue. As part of the larger Denver Performing Arts Complex, the opera house, better known as "Ellie," is a world-class acoustical hall that is only one of three opera houses in the United States. While opera is the main act at this historical theatre, comedic shows, ballet performances, and other musical acts are performed here.
1385 Curtis Street, Denver, CO 80204 | 720-865-4220 | artscomplex.com/venues/detail/ellie-caulkins-opera-house
9. Swallow Hill Music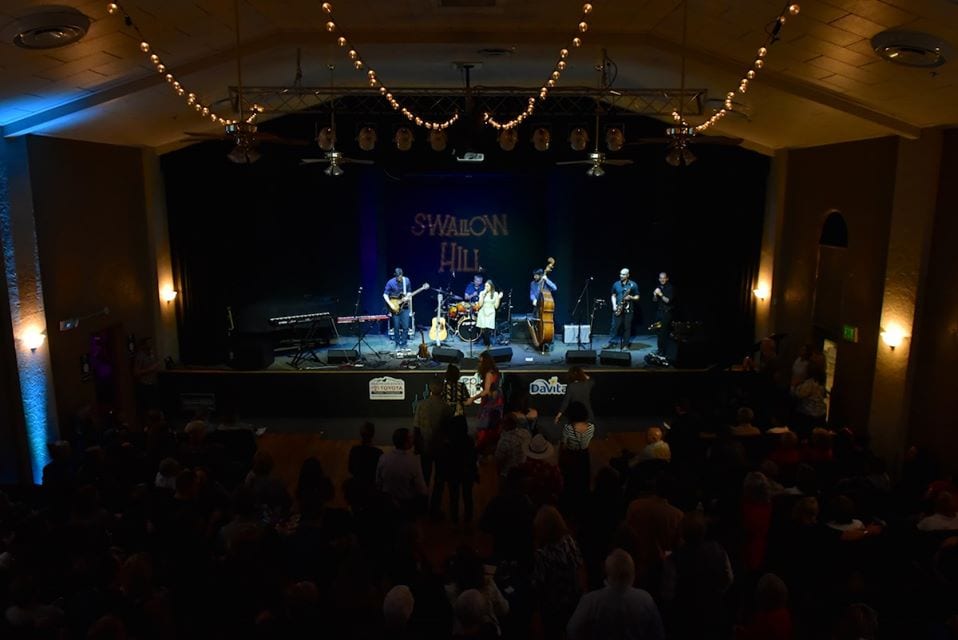 Swallow Hill Music is a small music hall located in south Denver that is dedicated to bringing "the joy of music to life every day," by promoting and preserving roots, acoustic, and folk music. They host hundreds of musical acts a year, ranging from well-known artists such as Cheryl Crow to more local talent and former students of the Swallow Hill music school. The building holds three different concert venues, Daniels Hall, Tuft Theatre, and the Quinlan Café, each providing a different music scene and vibe.
71 E Yale Ave, Denver, CO 80210 | 303-777-1003 | swallowhillmusic.org
10. Bellco Theatre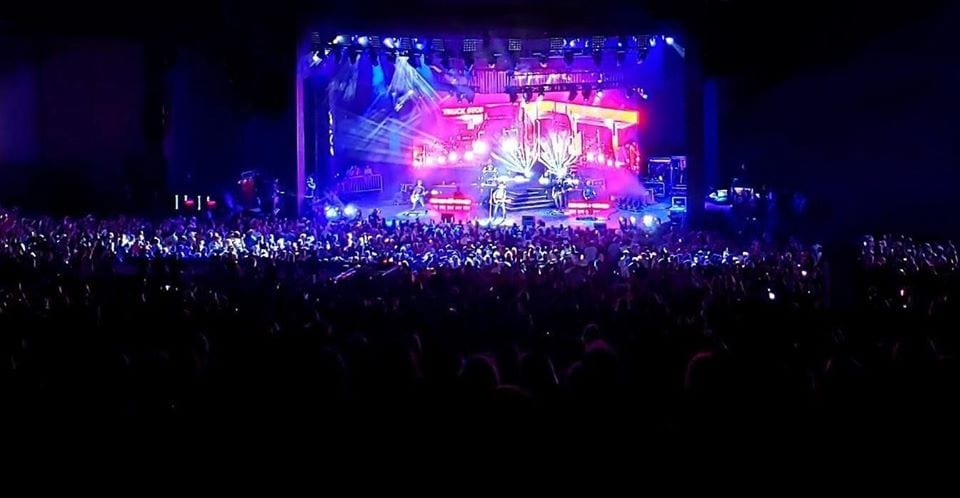 A larger music venue, seating up to 5,000, located inside the Colorado Convention Center, the Bellco Theatre is one of the more technically advanced theatres around offering impressive acoustics that make this a perfect venue for concerts, lectures, and theatrical performances. Expect to find a range of musical acts perform at the Bellco Theatre such as Alicia Keys and DJ TAB.
Colorado Convention Center, 700 14th St, Denver, CO 80202 | 303-228-8260 | bellcotheatre.com
11. Paramount Theatre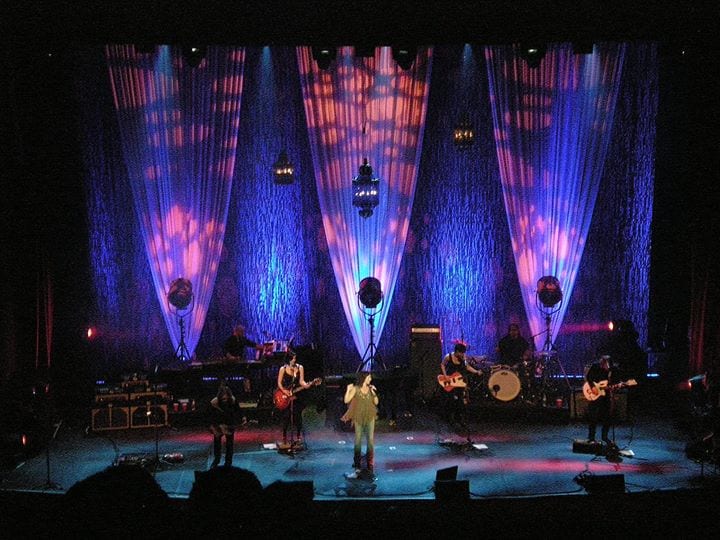 With a seating capacity of nearly 2,000, the Paramount Theatre is a Denver concert venue for larger acts that seek a more intimate stage and crowd. Coupled with its unique art deco features, the theatre hosts a variety of performances, including film festivals, comedy shows, and hard rock bands. Its downtown location, near 16th Street Mall, makes this a fun concert venue for an evening out on the town.
1621 Glenarm Pl, Denver, CO 80202 | 303-623-0106 | paramountdenver.com
12. The Soiled Dove Underground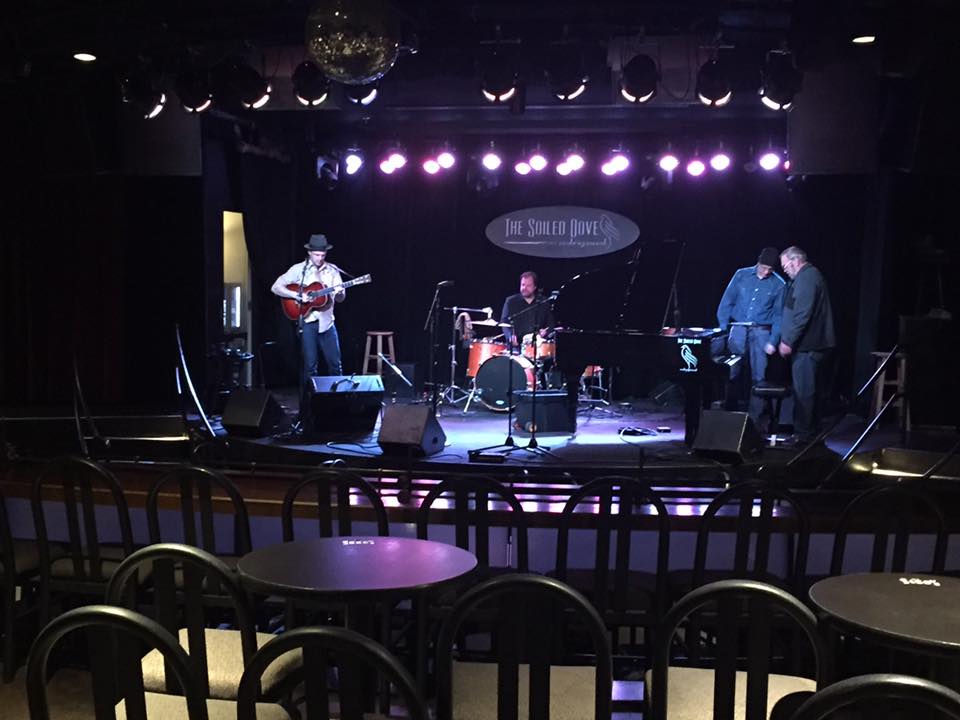 More of a cabaret-style scene, The Soiled Dove Underground is a music venue that hosts a variety of genres including jazz, rock, and folk singers. With room to dance and enjoy a few drinks, it is always a guaranteed good time at this eclectic venue.
7401 E 1st Ave, Denver, CO 80230 | 303-830-9214 | tavernhg.com/soiled-dove
13. Cervantes Masterpiece Ballroom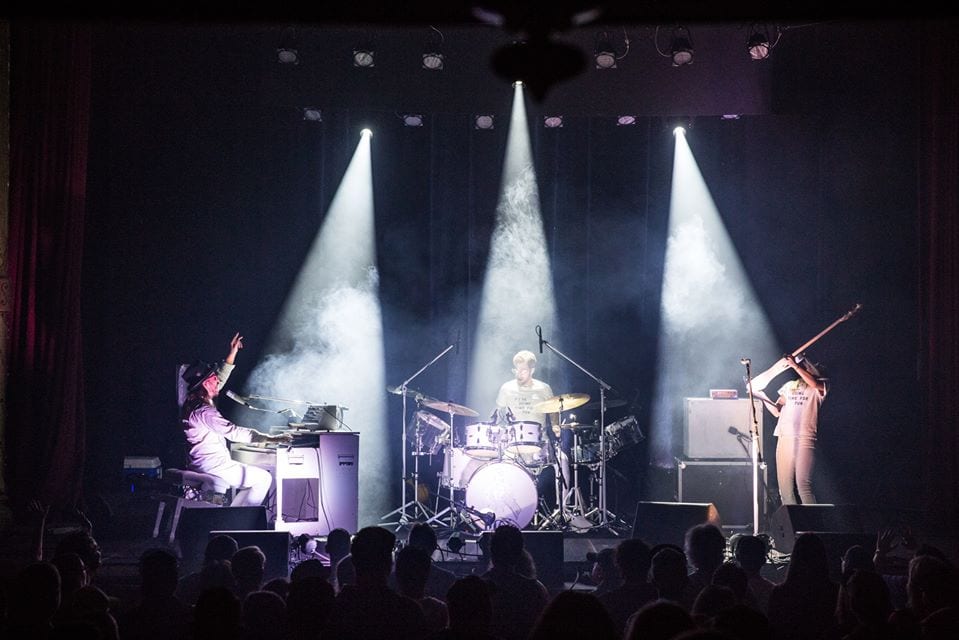 If Indie music is your thing then a visit to the Cervantes Masterpiece Ballroom is a must. With two main stages, the main ballroom and The Other Side, there is always something happening and sometimes at the same time. Music lovers have access to both rooms and can switch between two different performances.
2637 Welton St, Denver, CO 80205 | 303-297-1772 | cervantesmasterpiece.com
14. Bluebird Theatre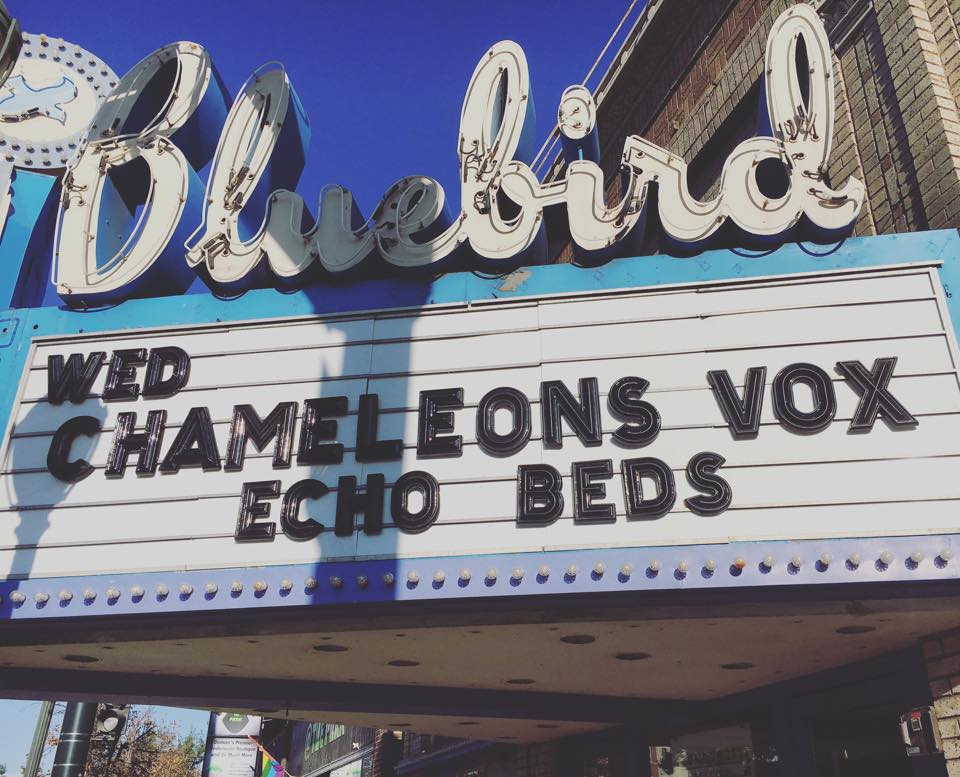 If you are looking for a more intimate concert setting, the Bluebird Theatre is your spot. Originally a movie house, the Bluebird Theatre opened back up in 1994 as a music venue in Denver. Holding up to 500 people with general admission, you can expect a more up close and personal music experience. Located on East Colfax, its iconic marquee is a well-known landmark for Denver locals and traveling music acts passing through.
3317 E Colfax Ave, Denver, CO 80206 | 303-377-1666 | bluebirdtheater.net
15. Nocturne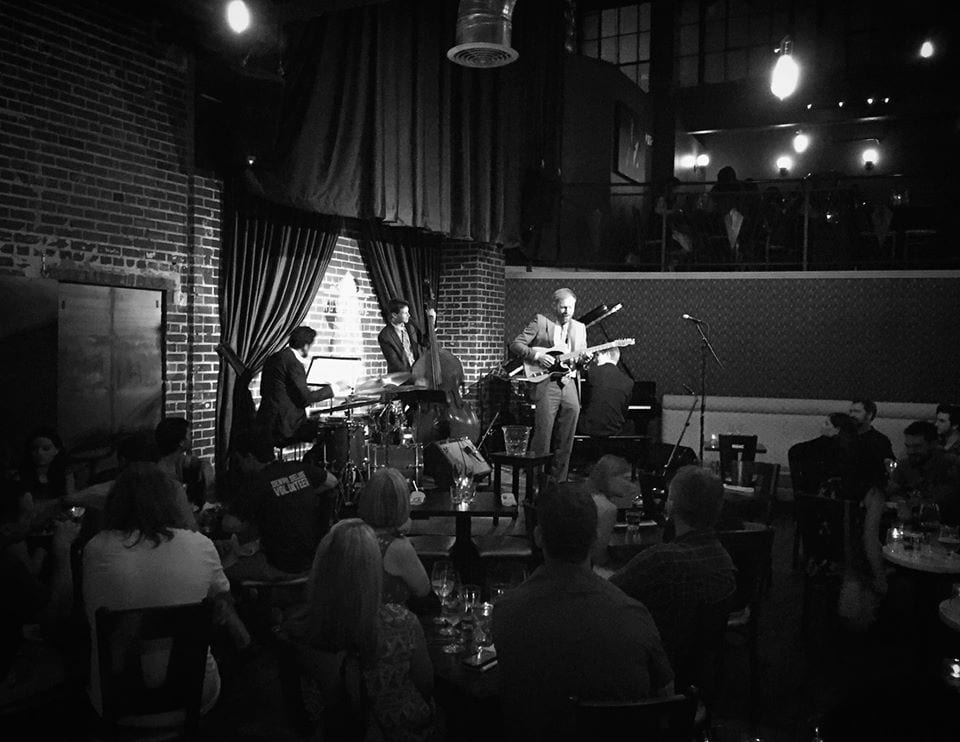 If jazz is more your speed, then pay a visit to Nocturne. Located in Denver's RiNo neighborhood, this sleek music lounge offers two levels of space for nightly jazz performances. Enjoy an evening cocktail paired with food from their menu and sit back and let the sound of the music wash over you in one of the city's favorite music venues.
1330 27th St, Denver, CO 80205 | 303-295-3333 | nocturnejazz.com
16. Boettcher Concert Hall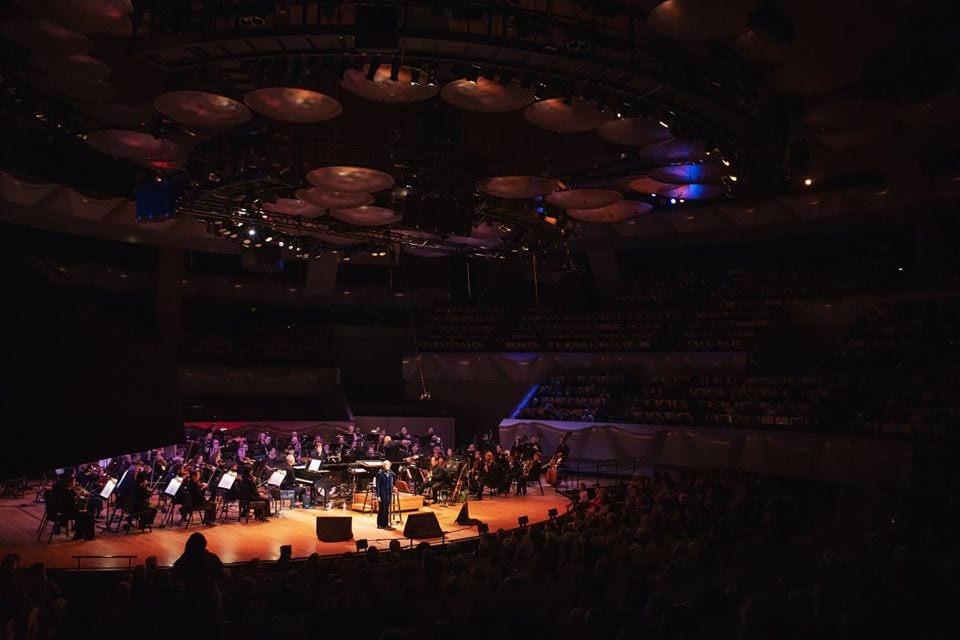 Home to the Colorado Symphony, Boettcher Concert Hall plays more to the softer side of music than the rock n' roll counterpart. Its stunning design is based on the European model where the choral seating is close to the orchestra platform and arranged in such a way that its 360-degree position brings the audience as close to the performers as possible.
1000 14th St, Denver, CO 80202 | 720-865-4220 | artscomplex.com/venues/detail/boettcher-concert-hall
17. Levitt Pavilion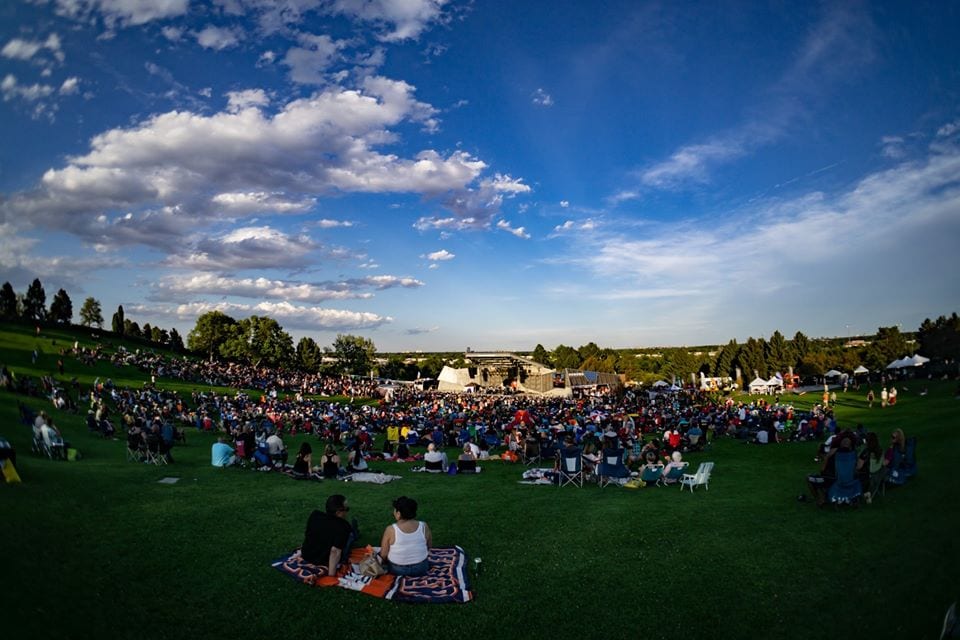 Another outdoor concert venue, the Levitt Pavilion, located in the historic Ruby Hill Park, is the perfect concert venue for those on a budget. Offering a plethora of free concerts every year, music lovers can catch local and national talents all at no cost to them. The venue is a favorite amongst Denverites in the summer with its grassy hillside seating and casual outdoor vibe.
1380 W Florida Ave, Denver, CO 80223 | 303-578-0488 | levittdenver.org
18. The Grizzly Rose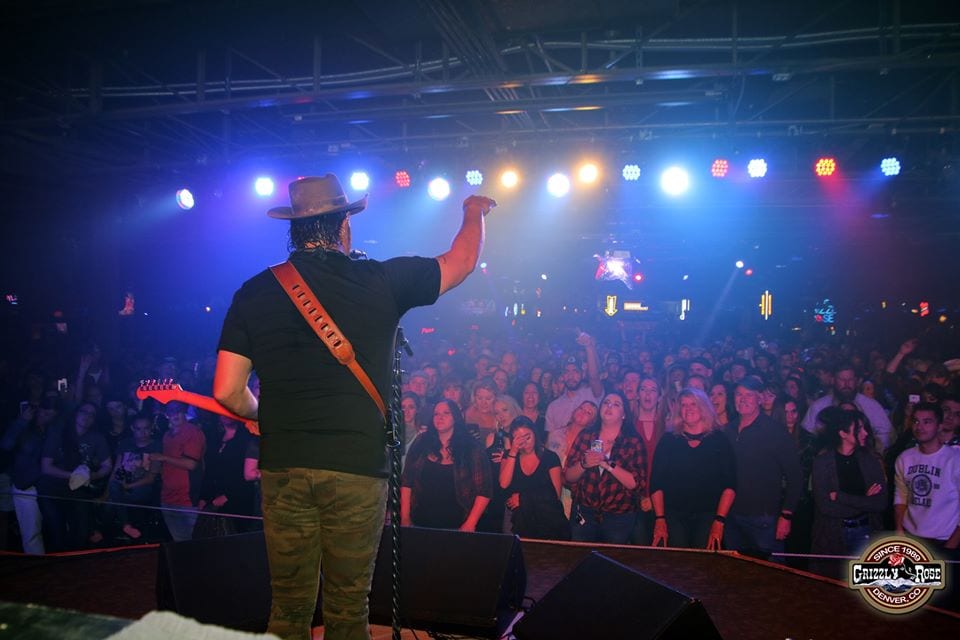 Found in Denver's far north neighborhood of Globeville, The Grizzly Rose is a country music hall and an institution amongst residents along the front range. The massive space holds enough room for several dance floors, mechanical bulls, a few bars, and of course a stage. The venue brings in country music stars like Black Shelton and Jason Alden along with local talent.
5450 North, Valley Hwy, Denver, CO 80216 | 303-295-2353 | grizzlyrose.com
Concert Venues Near Denver – While not located in Denver, these concert venues are of notable mention and are a popular choice for Denverites and those who live along the Front Range.
19. Red Rocks Park & Amphitheatre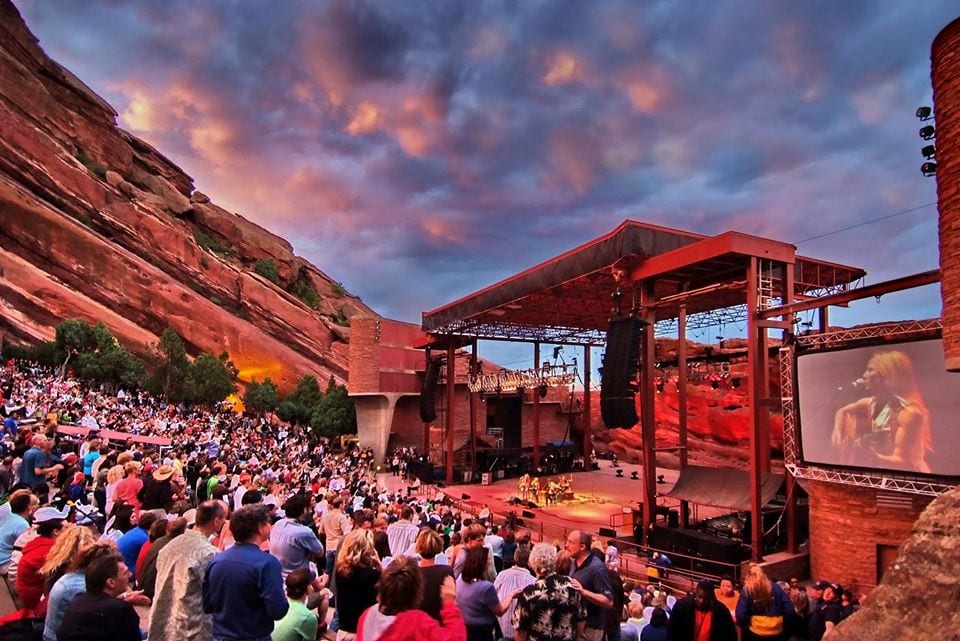 Quite possibly Colorado's most famous and popular place to see live music, Red Rocks Park & Amphitheatre is an outdoor music venue that hosts a wide variety of acts. Jam bands like Widespread Panic and Phish frequent Red Rocks with other performers including Trampled by Turtles and the Luminaries gracing the stage. Beyond concerts, the venue also offers other events such as Yoga on the Rocks and Film on the Rocks.
18300 W Alameda Pkwy, Morrison, CO 80465 | 720-865-2494 | redrocksonline.com
20. Fiddler's Green Amphitheatre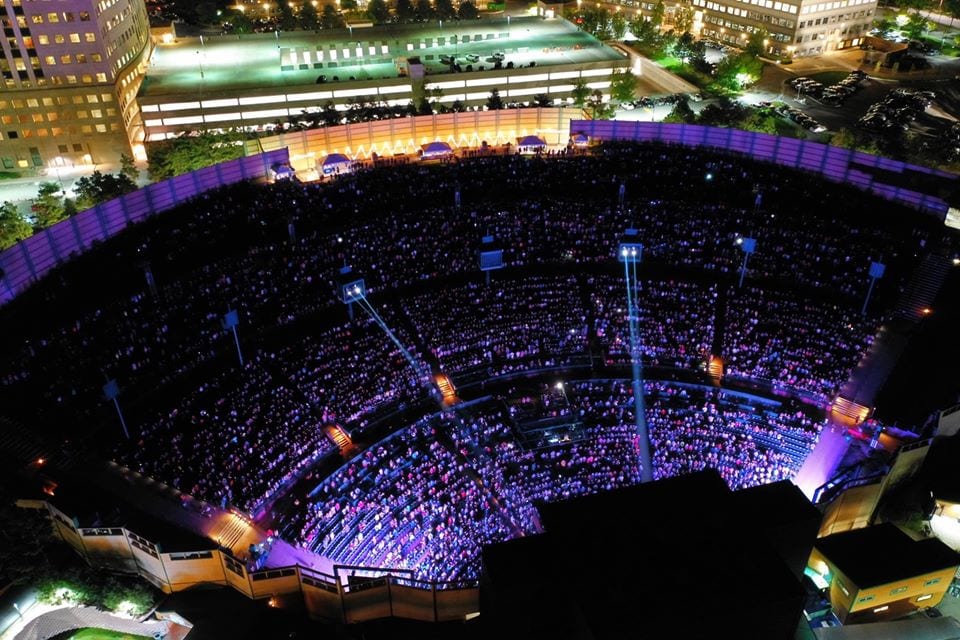 Located in nearby Greenwood Village, Fiddler's Green Amphitheatre is an outdoor venue that offers a unique atmosphere. Built on grassy rolling hills, attendees will enjoy mountain views and large living green sculptures that surround the stage and seating areas. Options include general admission on the lawn or reserved seats upfront.
6350 Greenwood Plaza Blvd, Greenwood Village, CO 80111 | 303-220-7000 | fiddlersgreenamp.com
21. 1st Bank Center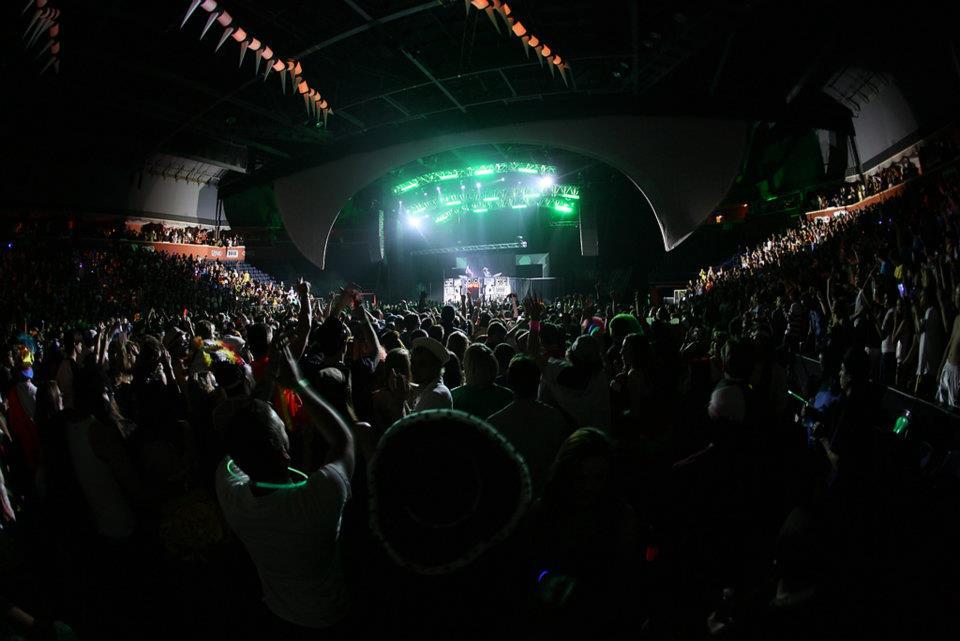 Not as big as the Ball Arena, the mid-sized 1st Bank Center is a favorite go-to for big musical acts without the overwhelming crowds of other larger platforms. Find everything from electronic music to country and rap music played at this newer concert venue. Broomfield is a suburb located between Denver and Boulder on U.S. 36, making it easy to access for the northern front range.
11450 Broomfield Ln, Broomfield, CO 80021 | 303-410-0700 | 1stbankcenter.com
22. Gothic Theatre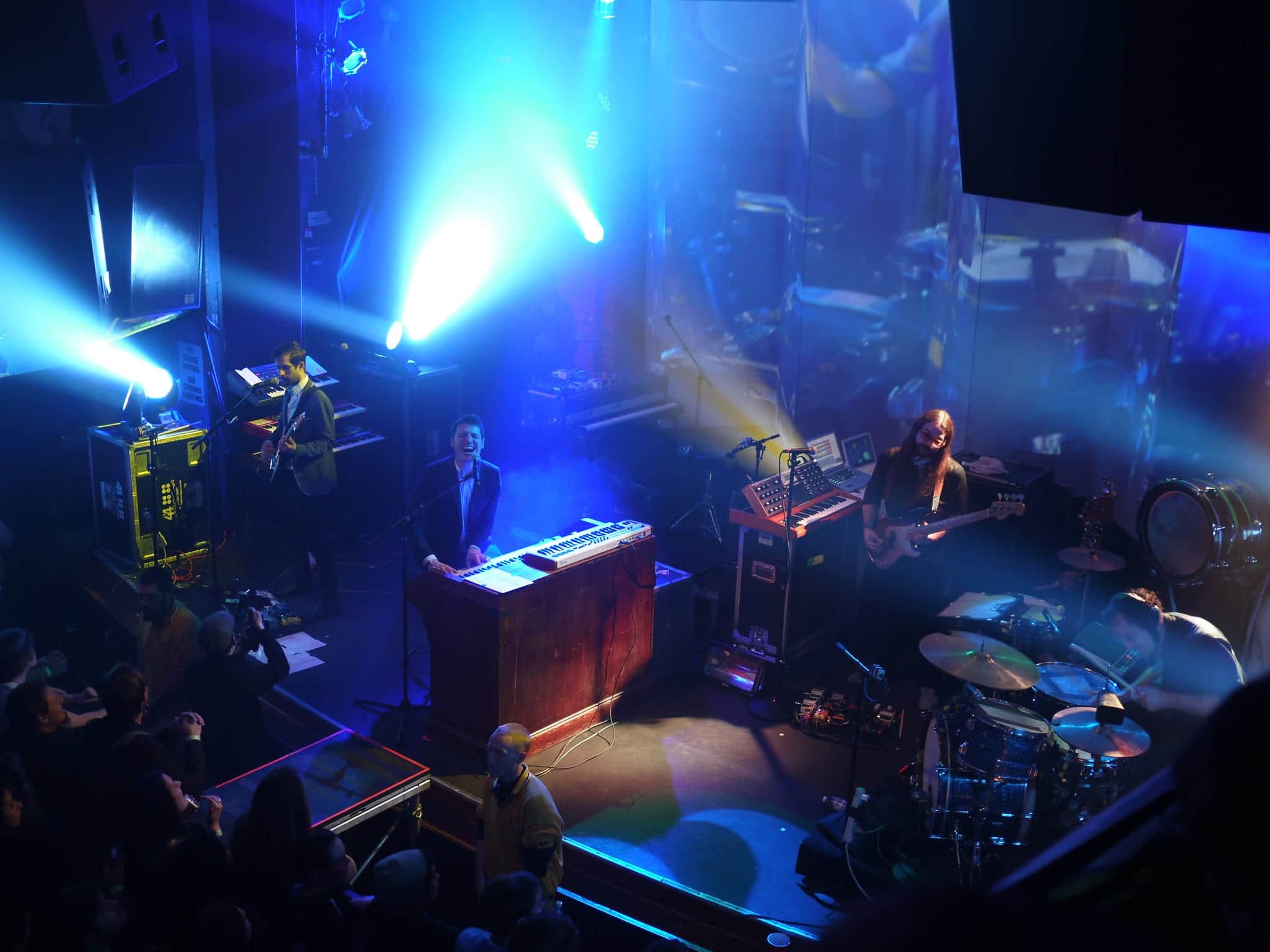 Similar to the Bluebird Theatre, the Gothic Theatre got its start as a movie house. Since its renovation in 1998, the now music venue is home to a large space that hosts a variety of music genres, including rock, folk, electronic, and heavy metal. Part of the venue's charm is its art deco style décor that provides a unique background and makes a concert here a one-of-a-kind experience.
3263 S Broadway, Englewood, CO 80113 | 303-789-9206 | gothictheatre.com
The aforementioned concert venues are among the best places in Denver to see a concert. They attract a myriad of musical talent, from regional up-and-comers to world renowned bands. You may be part of Colorado music history in the making. Enjoy the show!