Located in the scenic Commons Park (aka Riverfront Park), The Denver Millennium Bridge is a popular pedestrian passage connecting the bustling 16th Street Mall. Enabling an easy transition between the Lower Downtown (LoDo) and Highland neighborhoods, this bridge is a central corridor in the city for commuters, tourists, and everyday Denverites.
This bridge also provides a breathtaking view of Denver's northwestern skyline and mountains afar, especially at night when festively lit with buildings sparkling in the distance.
Design and Accessibility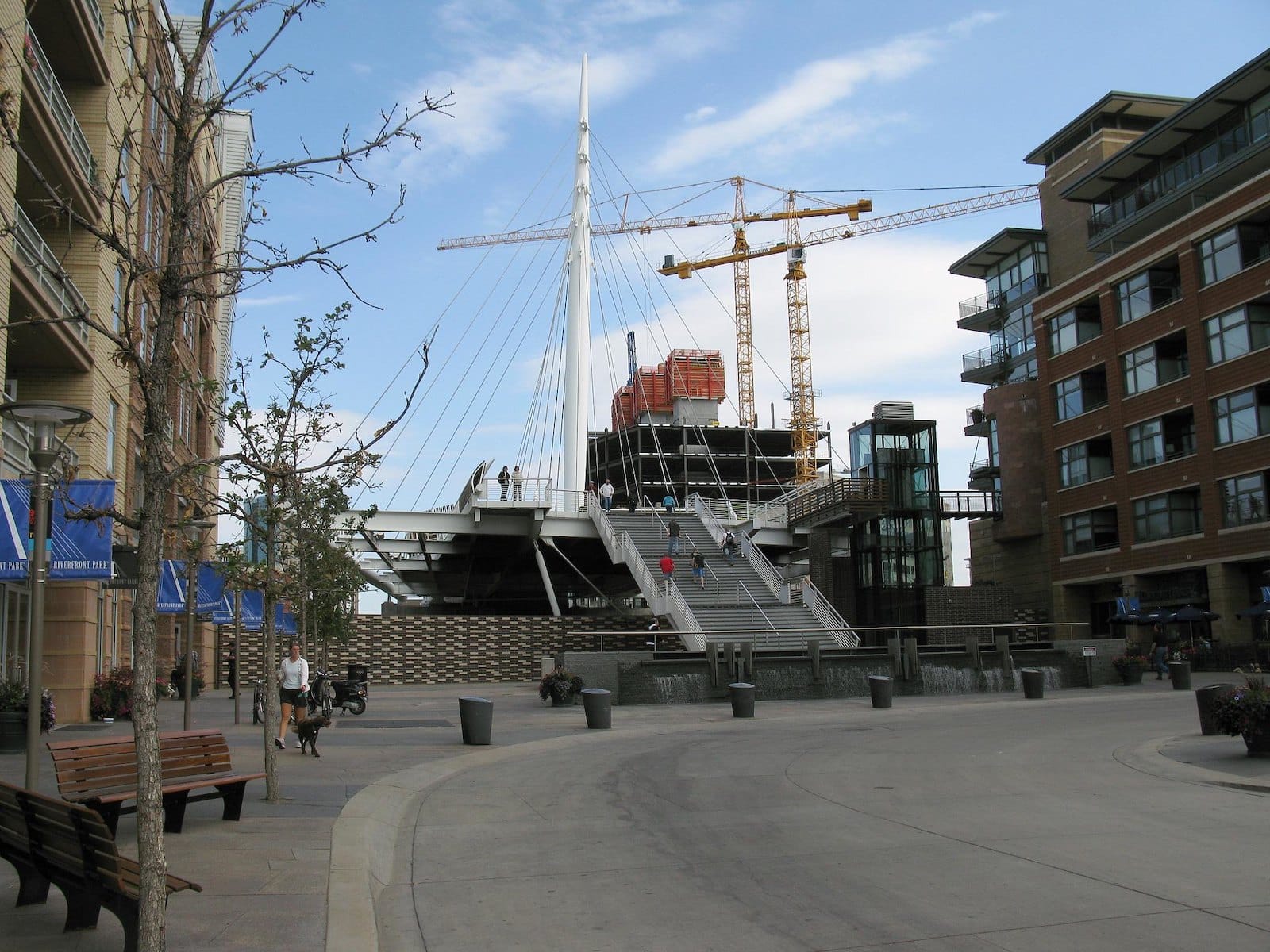 Construction on the Denver Millennium Bridge began in 1999 and was completed in 2002. This bridge's innovative structure makes it an impressive feat for engineering and architecture buffs, and casual observers alike. It holds the title of the world's first post-tensioned cable-stayed bridge.
The bridge intentionally resembles a ship's mast, complementing the trains that flow below it daily and the South Platte River running nearby. It boasts botanical features, art installations, and seats for those looking to stay a while and take in the views.
Though the structure reaches up to 200 ft tall, the stairs to the bridge ascend just 25 ft and an elevator on each end accommodates pedestrians of all mobility needs. In 2014, an extensive renovation further improved the accessibility of the stairs and added additional LED lights to brighten the space.
Nearby Activities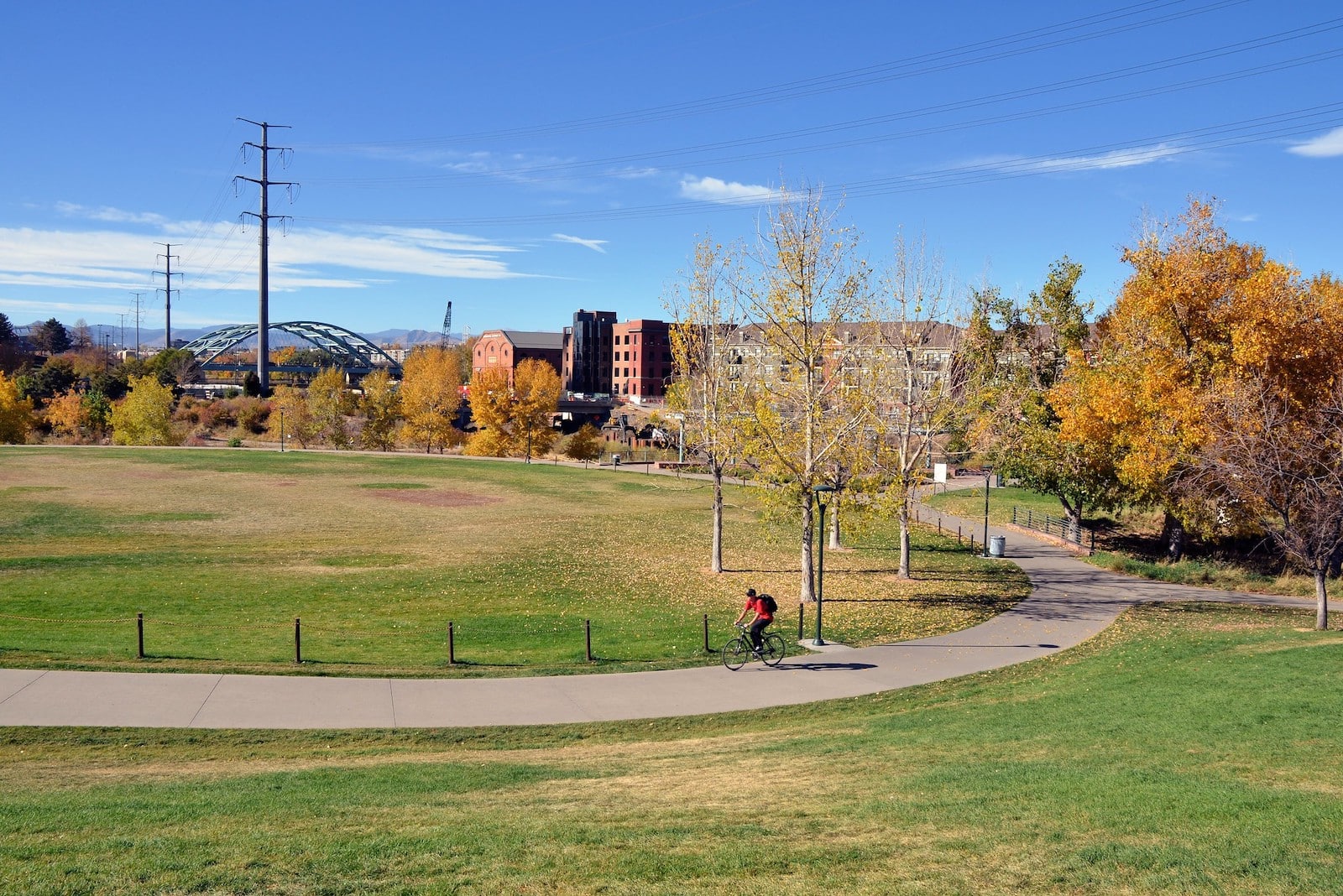 The Denver Millennium Bridge is surrounded by limitless opportunities for dining, shopping, and recreation. On one end, 16th Street Mall is a lively mile-long promenade, where one can shop at big brand department stores or tiny local boutiques and find a restaurant for every cuisine, craving, and budget.
On the other end, Commons Park is a vast open space where friends gather leisurely and one can decompress from city stresses in the fresh air surrounded by greenery. It affords pleasant views of the South Platte River, which attracts water enthusiasts each spring and summer.
Just a five-minute walk from Union Station, visitors can easily explore Denver and beyond. Other city staples that are less than half a mile away include Elitch Gardens, the Museum of Contemporary Art, Dairy Block, and Ball Arena. When stepping off this impressive bridge, the fun can be found just a few steps in any direction.
Details
Address: 2101 15th St, Denver, CO 80202 | 16th Street & Chestnut Pl.
Phone: 303-892-1505
Season: Year-round
Hours: 24 hours a day, 7 days a week – including holidays