Located in the eastern plains of Colorado, the small town of Granada is home to a piece of Colorado history most may not realize exists. Built to be hidden from the rest of the world, the Granada Relocation Center, or better known as Camp Amache, might be one of Colorado's lesser-known National Historic Landmarks.
Amid World War II, the U.S. government ordered the construction of ten relocation centers for the internment of Japanese Americans, one of which was Camp Amache. Over 10,000 people came through this relocation center, while at its height it housed over 7,500 internees, making it at one point the tenth-largest city in Colorado.
History
After the attack on Pearl Harbor, the federal government built the Granada Relocation Center. Fearing that Japanese Americans might sympathize with Japan and conspire against the U.S., the federal government began the process of removing Japanese Americans from the West Coast and incarcerated them to these camps.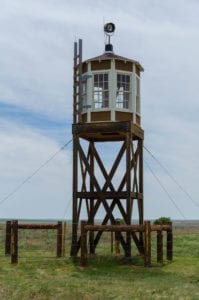 Construction on Camp Amache began in 1942 under the direction of Governor Ralph L. Carr. Camp Amache was different from other relocation centers, in that the federal government built the camp on land the U.S. Army purchased vs. other centers placed on already designated federal land.
Life at Camp Amache was less harsh compared to other relocations centers. Internees could decorate rooms and offered details like shelves and basic furniture to make it feel like home. The main central section consisted mainly of 29 blocks of Army-style barracks. The blocks contained basic necessities like bathrooms and a mess hall. For security purposes, the camp was built with six watchtowers along the boundary, with the central part surrounded by a barbed wire fence.
The remaining part of the camp was reserved for agriculture, where internees raised cattle, poultry, hogs, and grew various crops for eating. While agriculture was their main industry, internees also took up traditional Japanese art forms, including wood-carving and calligraphy.
Today
After closing the camp in 1944, what remains today is only a skeleton of what life was like at Camp Amache. A cemetery, a water tank, dirt roads, original concrete foundations, a military police compound, watchtowers, and trees that were planted by internees are all that still stands. While not much has endured, there is a strong sense of spirit that still lingers in this small corner of the world.
Visiting Camp Amache
Today visitors can learn all about what life was like at the camp and take a self-guided driving tour by downloading a guide from the Amache Museum's website or picking up a map at the museum in town. Or visitors can also arrange private a tour through the Amache Preservation Society. The main entrance provides three interpretive signs, explaining the history of the site. Visitors can find other educational markers along the designated gravel roads, explaining what the site used to be.
Getting there
Camp Amache is located on CO-Rd 23 5/10, two miles west of Granada, CO, 225 miles southeast of Denver.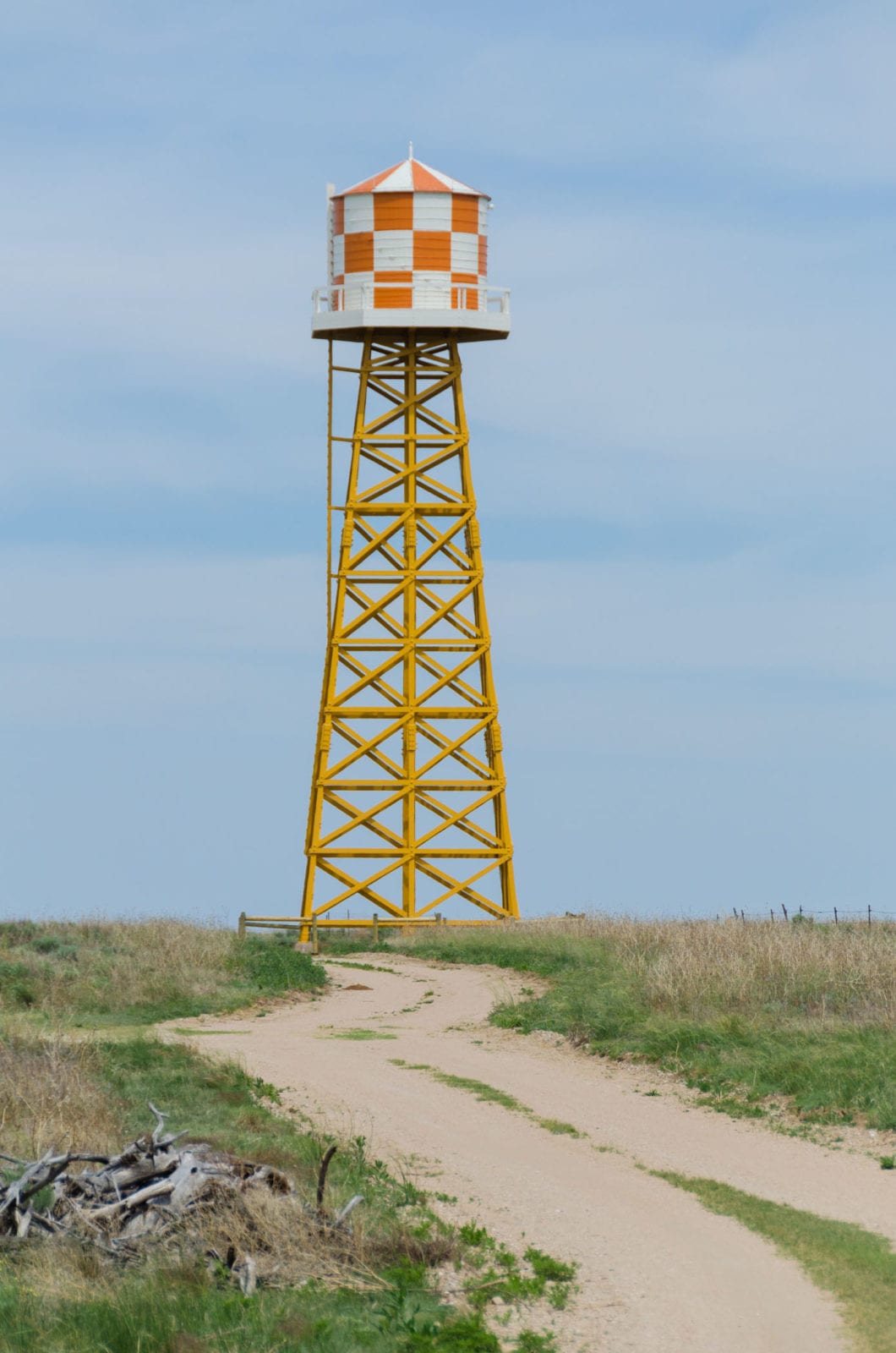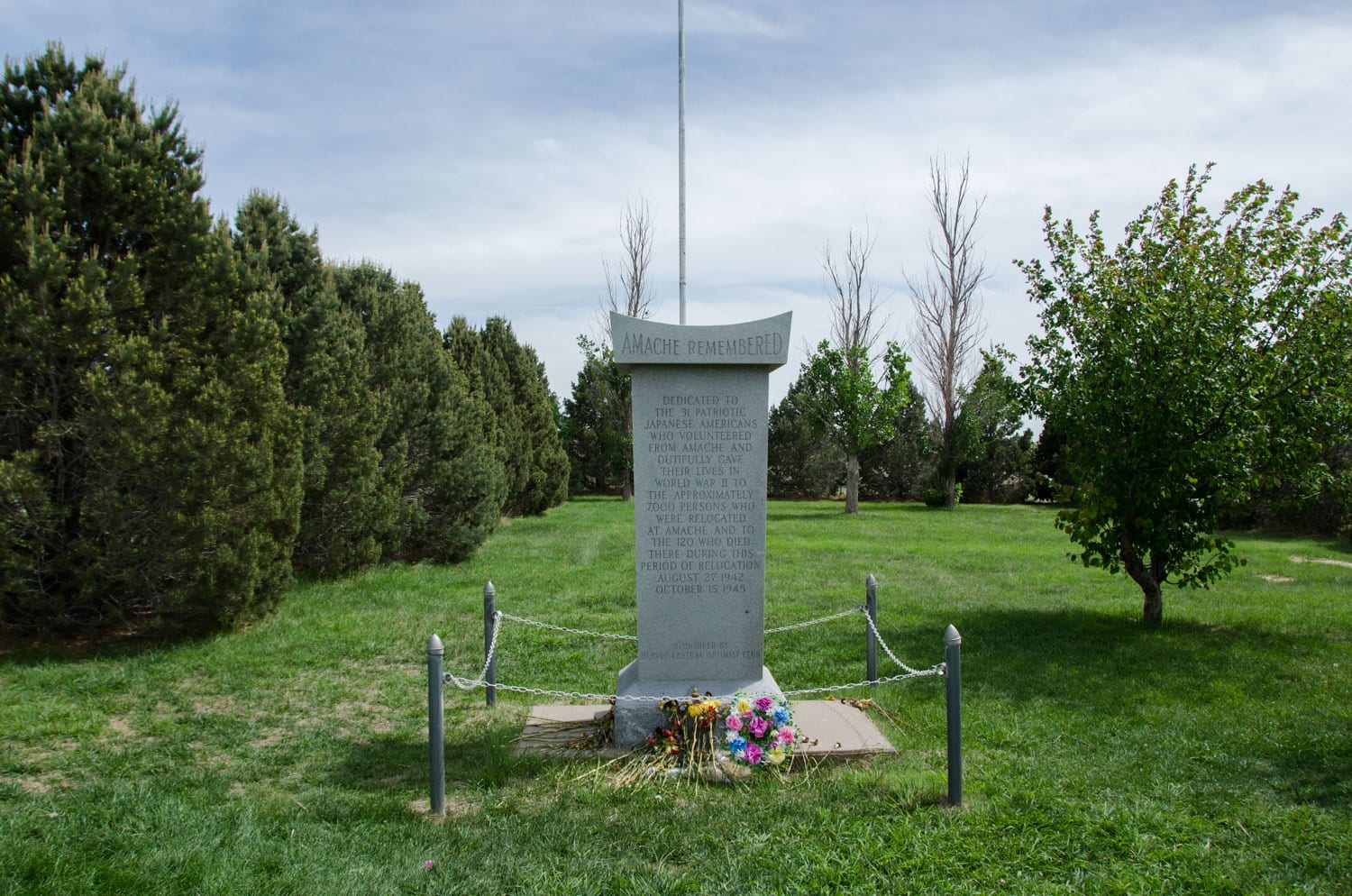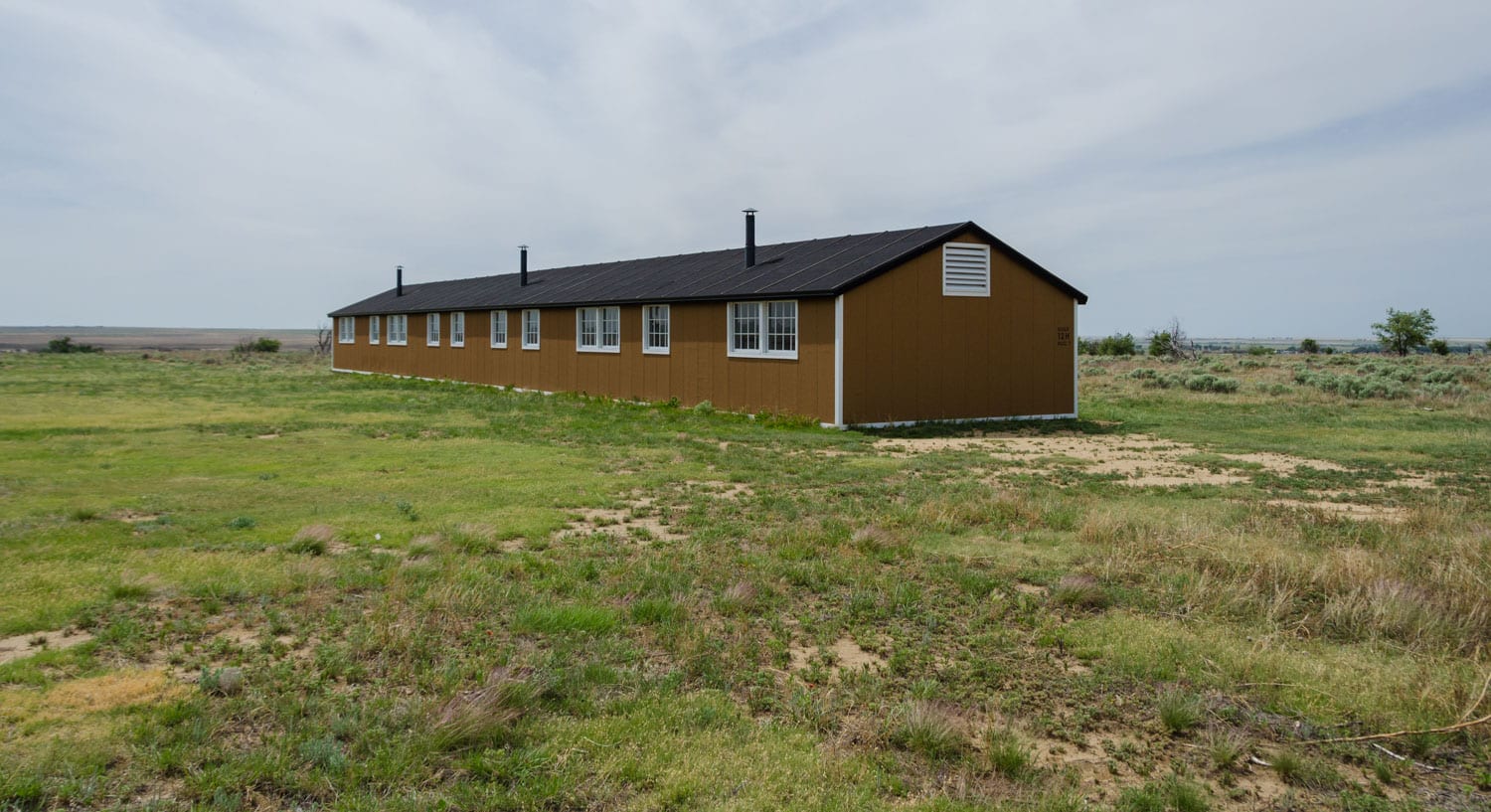 Details
Address: County Rd. 23 5/10, Granada, CO 81041
Season: Open daily
Pets: No pets allowed
Admission: No fee
Website: amache.org/amache-museum