Built in 1892, the 175-foot tall hilltop historic landmark overlooks Denver with an exceptional view of the Front Range. The Westminster Castle is part of the National Register of Historic Places.
Because of its unique color coming from sandstone from the Red Rocks, locals refer to it as The Big Red Castle and The Pillar of Fire. It is definitely worth visiting – from the top, Denver looks like a mere island. There are currently no public tours of Westminster Castle, but you can get a look from the street at this striking red sandstone building.
History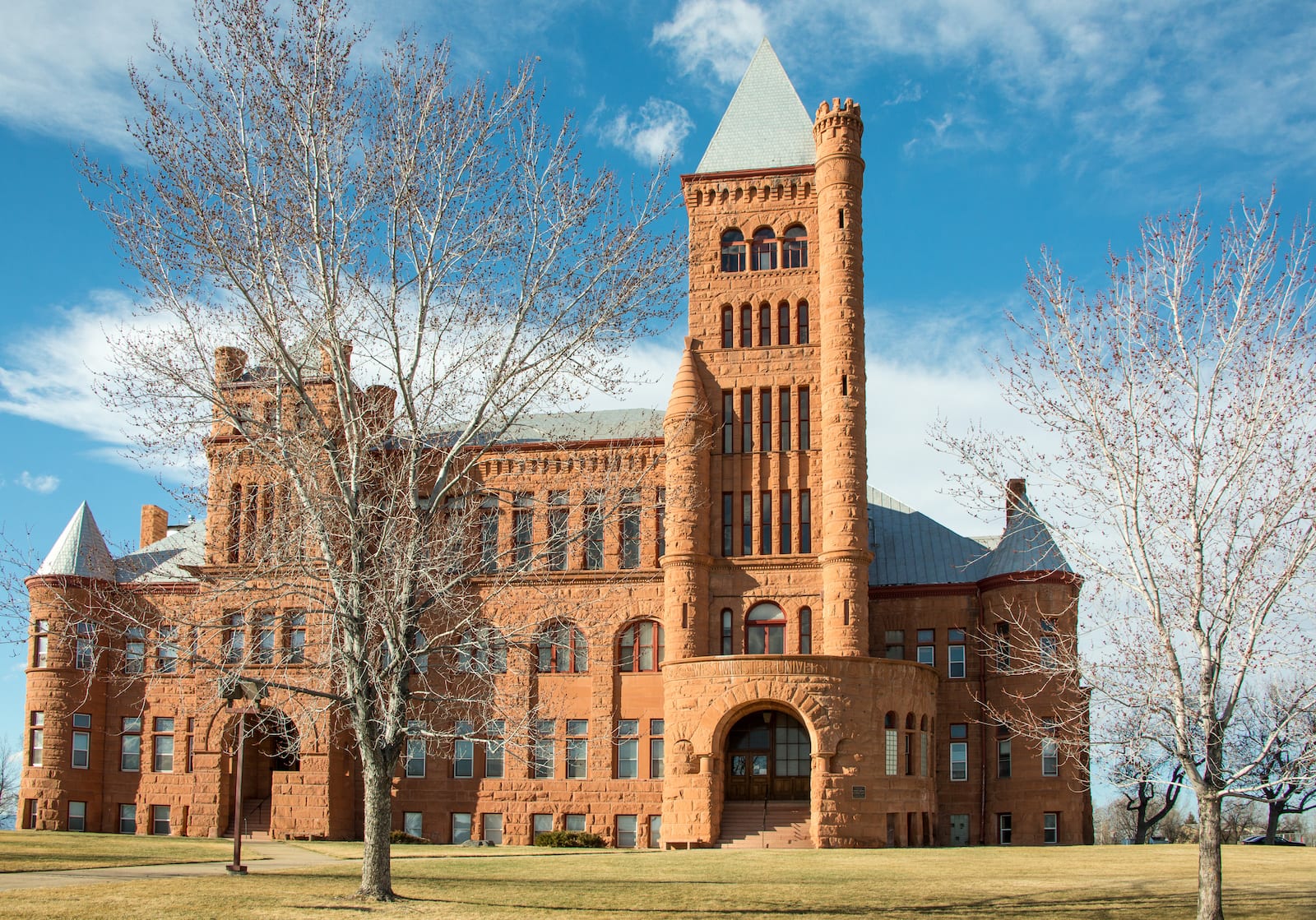 This towering red sandstone structure was completed in 1893 by the New Yorker Henry T. Mayham. He envisioned a grand Presbyterian University, the Princeton of the West. Built on what the highest area part of the then Arapho County, the castle offers great views.
It took nearly 15 years for the Westminster University to finally open. Its grand opening was postponed mainly because of a severe economic depression and a nearby Presbyterian college that was difficult to compete with. In the fall of 1908, it received its first incoming class of 60 students who paid $50 per year for tuition.
The rural community surrounding the university voted to incorporate as the city of Westminster in 1911. The university continued to operate until World War I broke out in 1917 and enrollment dropped to zero.
In 1920, the Bishop of the White Nationalist Pillar of Fire Church bought the castle for a price tag of $40,000. Having been abandoned for nearly three years, the property required significant repairs totaling some $75,000. These were completed just in time for the fall semester. It was reopened to students as Belleview Schools.
Six year later it received its education accreditation. The university campus often hosted Ku Klux Klan meetings and even cross burnings in the late 1920's.
Getting There
Today, the campus is still home to the Belleview Christian Schools and KPOF AM91 Radio, which broadcasts religious programming. While there are no tours of the buildings, it is worth a visit for the amazing view or see the exterior made from Colorado Sandstone. The castle is located at 83rd and Federal Boulevard.
The castle is between West 83rd and 84th Avenue and east of Lowell Boulevard in Westminister.
Details
Address: 3455 W 83rd Ave, Westminster, CO 80031
Phone: 303-427-5459
Season: Year round
Opened: 1892