It's a spaceship! It's a UFO! It's… just a home on a hill in Genesee, Colorado?! Catching the eyes of motorists driving west along Interstate-70 every day, Sculptured House, sometimes known as "the Flying Saucer Home" or "Sleeper House", is one of the state's most iconic residences.
Defined by an elliptical, "clam-shell" shape and mountaintop location, it's one of the Denver area's most interesting architectural marvels for its design, history, and cultural significance.
History of Sculptured House
Designed by architect Charles Deaton, Sculptured House began construction in 1963. The site was chosen because Deaton felt he could "stand and feel the great reaches of the Earth" from atop Genesee Mountain.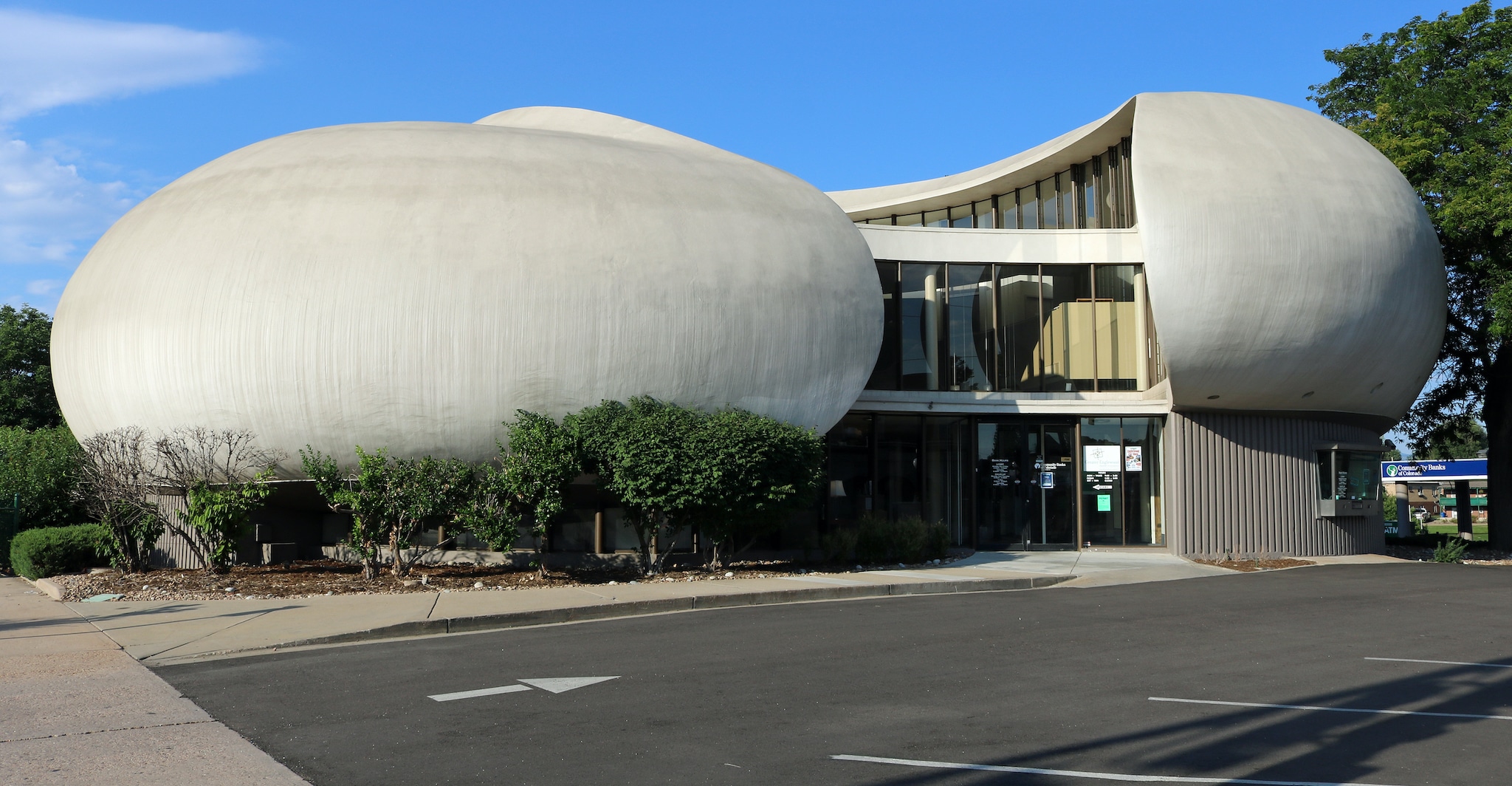 After the building was completed in 1966, the home was abandoned without a finished interior when Deaton could no longer fund the project. Although the architect had intended to work and live there with his family, the building remained unoccupied for over 30 years.
Changing hands several times throughout the past half-century, here is a quick look at the building's subsequent real estate history:
The home was first sold to California-based investor Larry Polhill in 1991 for $800,000.
It was then purchased by Denver entrepreneur John Huggins for $1.3 million in 1999.
On February 24, 2004, Sculptured House was added to the United States National Register of Historic Places.
Michael Dunahay bought it for $3.43 million and became the home's first year-round resident in 2006.
Four years later in 2010, the home was sold in a foreclosure auction for $1.5 million.
The buyer, John Dilday, then quickly sold it to the current residents, Larry and Toni Winkler.
In the past decade, significant upgrades have been made to the building to maintain and preserve the structure, while also improving the actual living space. Most notably, renovations thus far have included the expansion of a utility room, 9,500 pounds of added insulation, new piping, and a state-of-the-art security system.
Design of the Home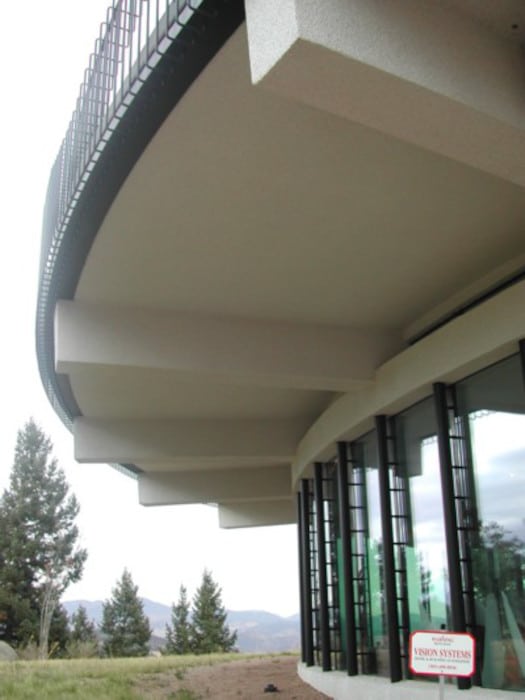 Designed to make residents feel as if they are living within a functional sculpture, this elliptically-shaped building was constructed using typical mid-century modern elements. With an exterior dominated by glass, metal, and concrete formed into distinct shapes, the building's clamshell appearance is both minimal and dramatically interesting.
Amassing 7,700 square feet of livable space across 5 floors, Sculptured House is officially listed as a 5 bedroom, 5 bathroom home. Complete with a top-floor master suite, modern kitchen, sunken living room,  and 4-car garage, the building contains every essential with a unique style and flair.
Most importantly, Sculptured House's location and positioning were the most carefully considered aspects of the project. Atop Genesee Mountain, the building's floor-to-ceiling windows and open-air terrace make it possible to enjoy sweeping, panoramic views of the Denver Metropolitan Area and the Great Continental Divide.
Shortly after finishing the building's exterior, Charles Deaton designed and constructed Englewood's Key Savings and Loan Association Building in 1967, using a similar architectural approach and style.
Cultural Significance of the Sleeper House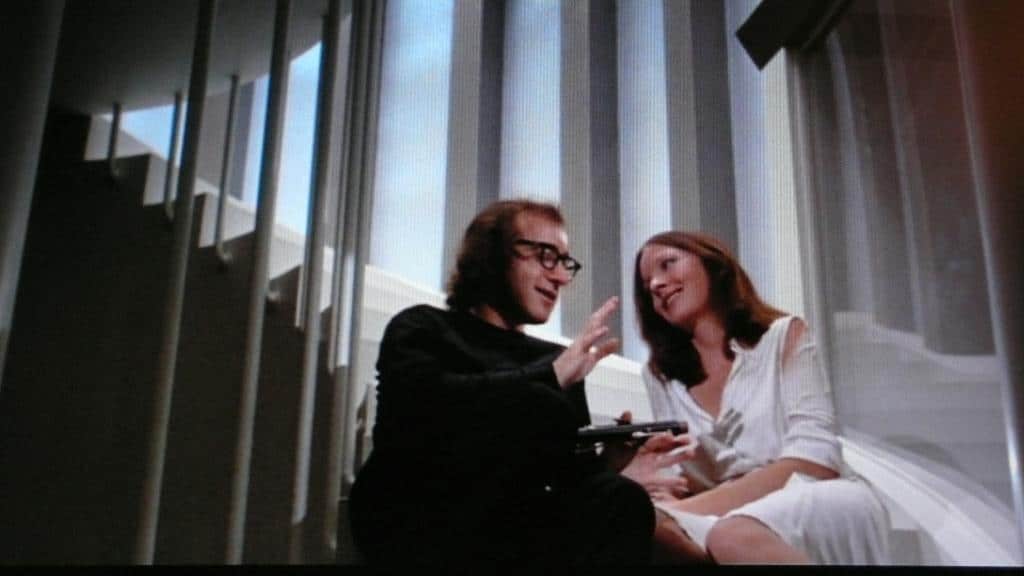 On March 12, 1967, Sculptured House made its nationally televised debut during a CBS program titled "The 21st Century," hosted by Walter Cronkite. After speculating about what residences in 2001 may look like, the home was highlighted as one of the most futuristic residences of the time.
Seven years later, Colorado's "Spaceship House" gained an enormous amount of notoriety while featured in Sleeper, a 1973 film written and directed by Woody Allen. Set in 2173, the home provided a futuristic-looking living space for the movie to unfold within. As a box-office success, many people continue to refer to the building as the "Sleeper House."
In the past 20 years, the home has been featured in a handful of different television programs, including MTV's "Extreme Cribs" and HGTV's "Home Strange Home." In 2012, the building even made an appearance on Forbes's list of America's Ugliest Mansions.
So whether you think it is an eyesore or simply 200 years ahead of its time, it is impossible to deny the intrigue of Sculptured House. Next time you drive through Genesee on Interstate-70, be sure to look for it on the south side of the road.
Details
(Please note this is a private residence, and not open for public visitation)
Address: 855 Visionary Trail, Golden, CO 80401
Coordinates; 39°42′2″N 105°16′36″W
County: Jefferson
Constructed: 1963-1966
Architect: Charles Deaton
Type: Closed Private Residence